How To Make Your Own Caddy for Cleaning Supplies
Do you find yourself running all around the house for different cleaning supplies? Here are my best tips on creating a caddy for cleaning supplies so you can stop wasting time looking for the cleaners and tools that you need.
Don't forget to scroll down to download my free hand soap and dish soap labels!
Want more cleaning tips? Check out my post here for Amazon's top 15 Must-Have Cleaning Tools and The Golden Rules of Cleaning your Mom Never Taught You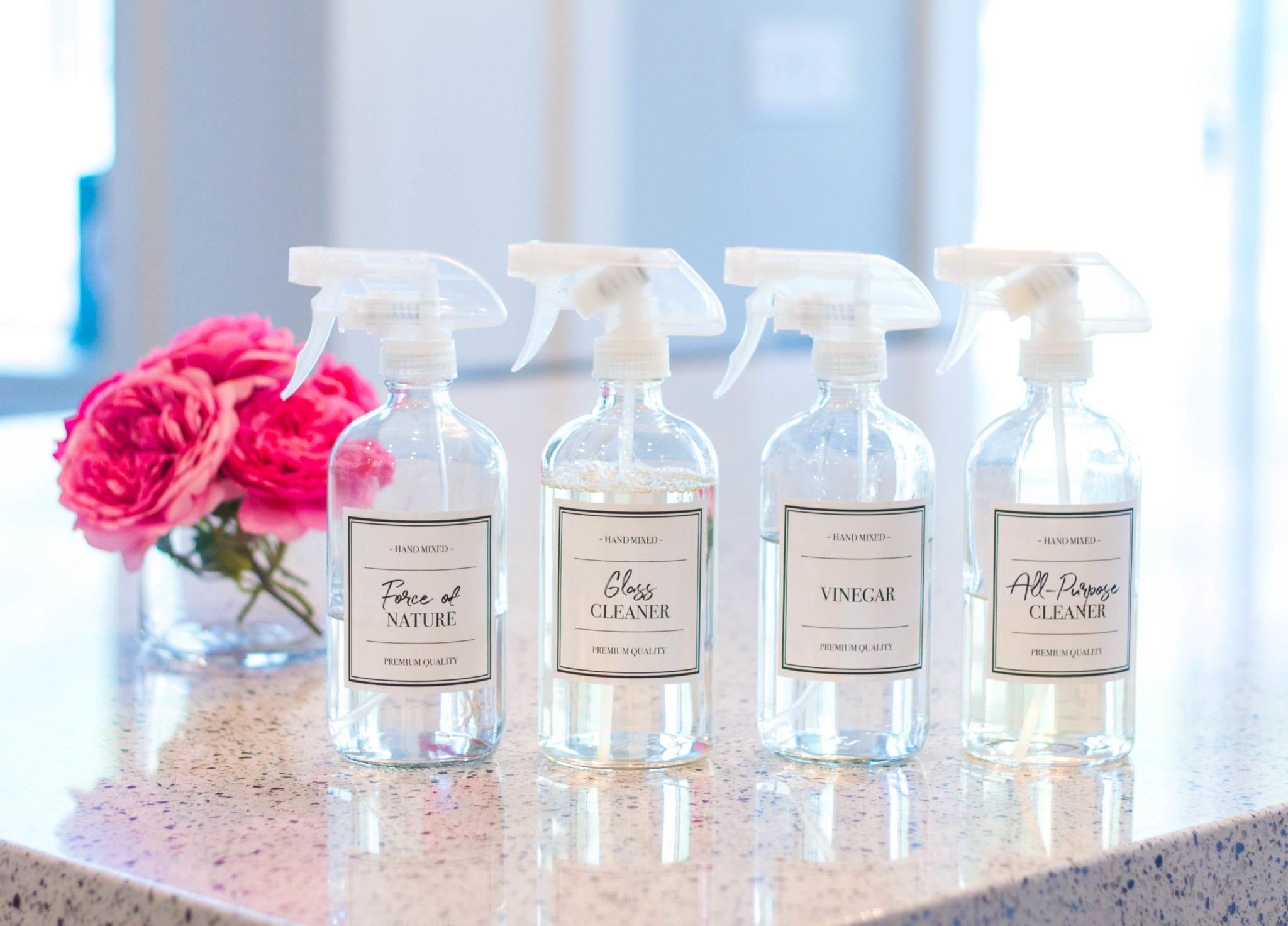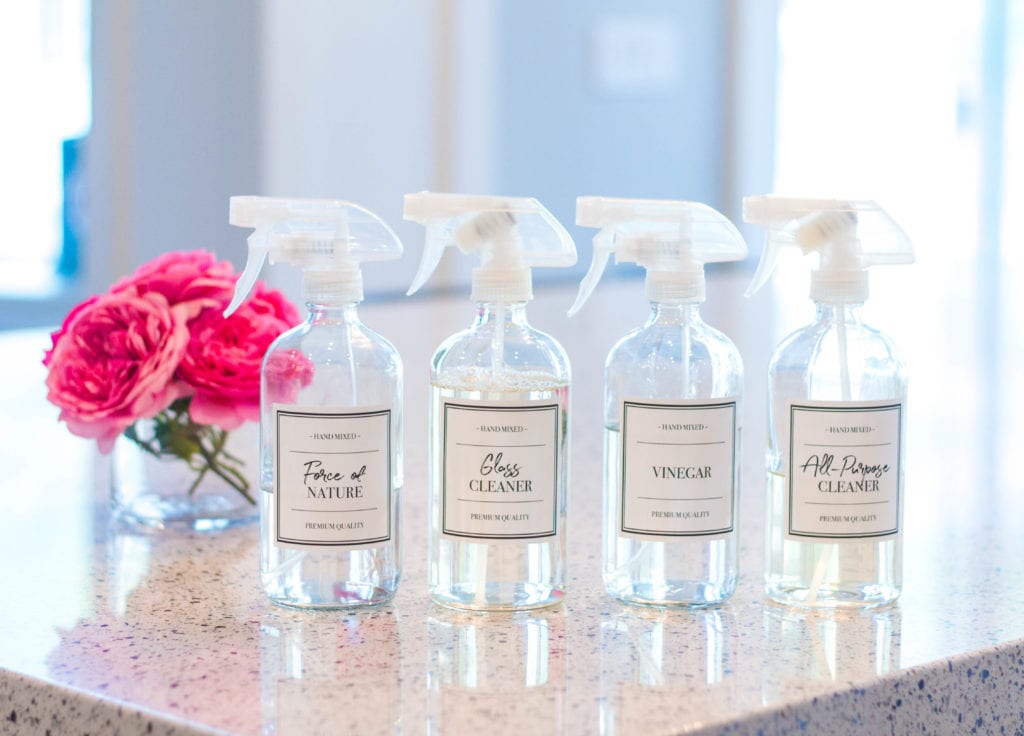 Declutter the Cleaners
So my very first tip is to declutter your cleaners and get rid of the things that you don't use. In my experience, people love to buy cleaners a lot more than they like to use them. Lol!
Gather your supplies to make a simple cleaning caddy that you can carry around the house with you as you clean. I use these glass spray bottles and use my custom labels that you can print out on waterproof sticker paper so they don't get ruined when they get wet. I store my cleaning caddy in my laundry room.
I bought my cleaning caddy (it's actually a utensil holder) at Target a couple of years ago but here is a cute caddy that you can purchase from Walmart. I love having all of my supplies in one place, that way I'm not running all around the house for the cleaning supplies that I need.
Pin this post for later!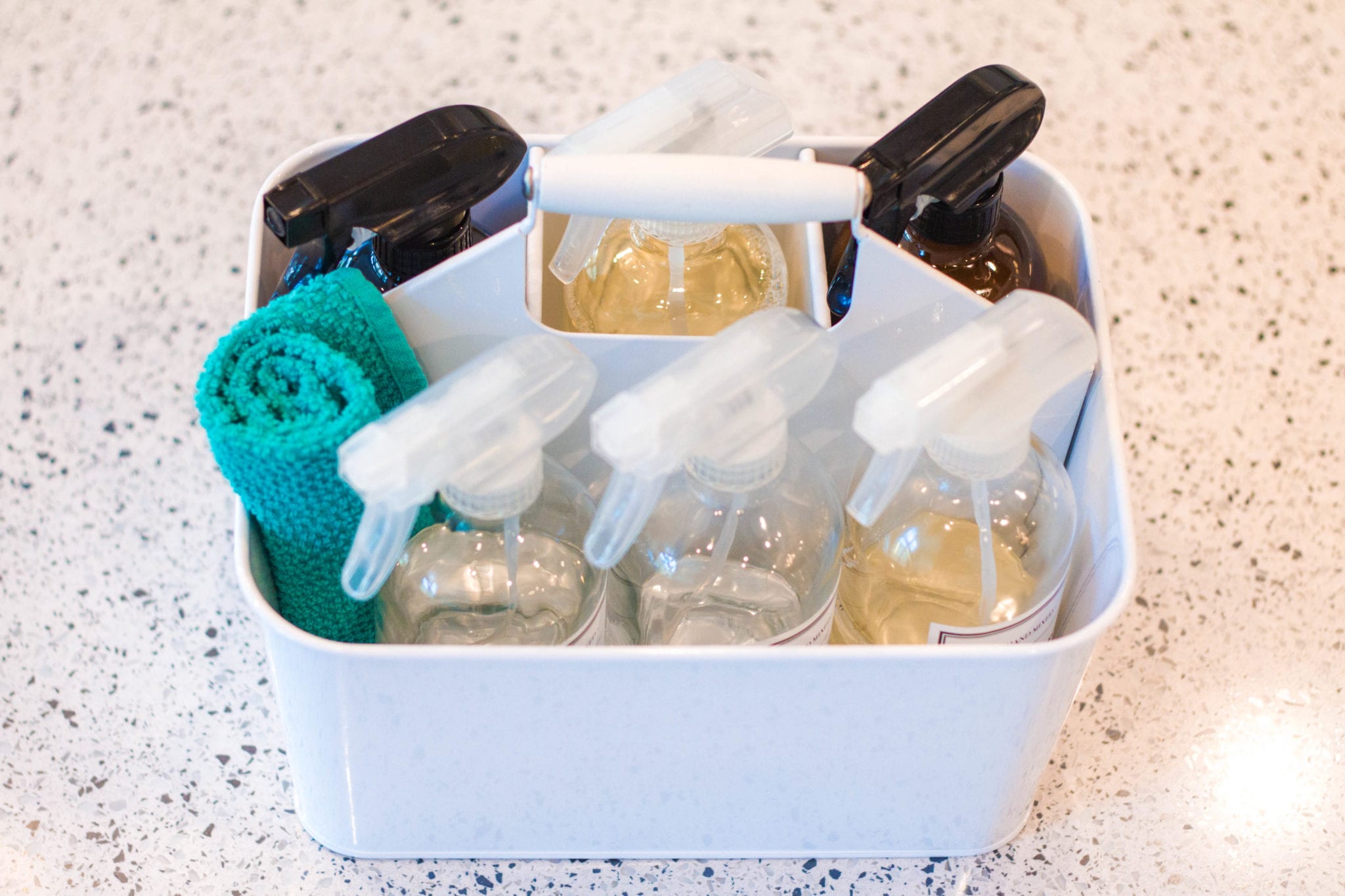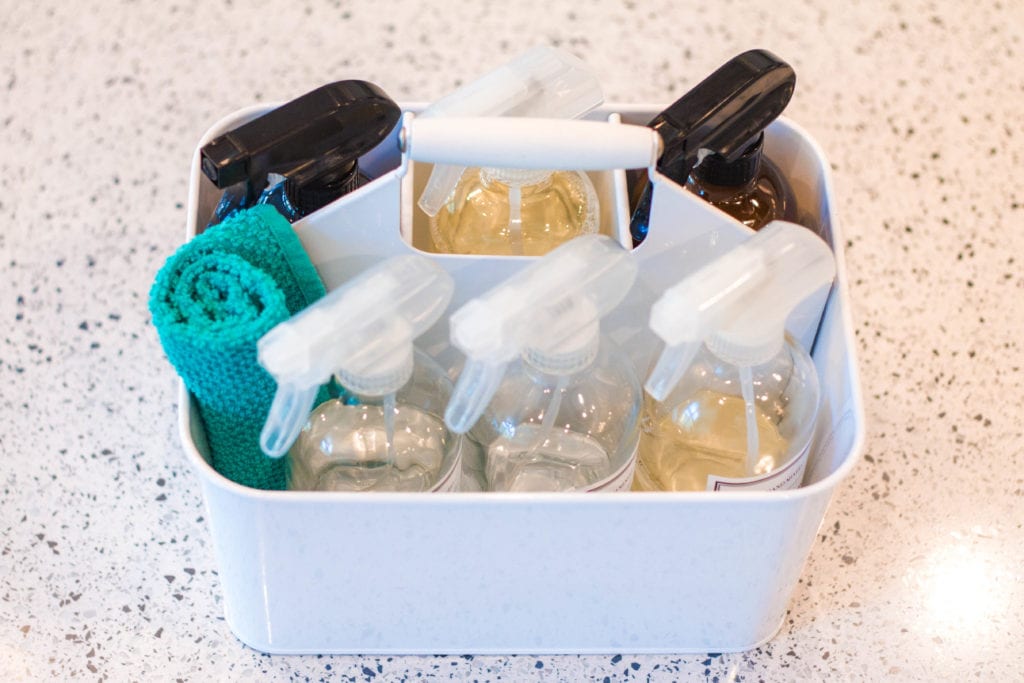 Through all of my years of cleaning and organizing for people, one thing is certainly clear. People love to buy cleaning supplies! So go through all of your cleaning supplies and get rid of the cleaners that you don't use anymore! If you really look closely at the cleaners that you actually use, I'd be willing to bet that it's only a few. So be serious about decluttering your cleaners and get rid of the ones that you don't!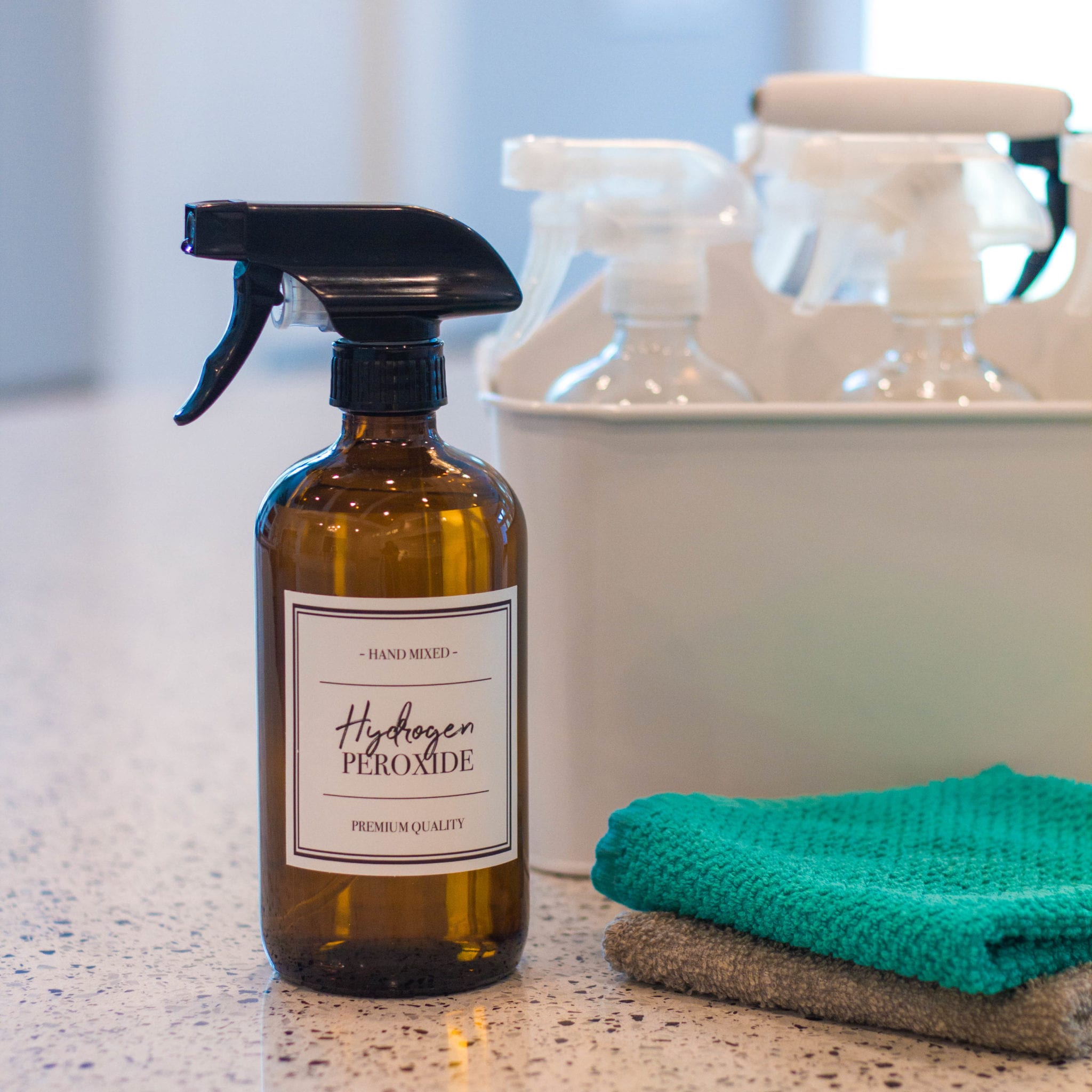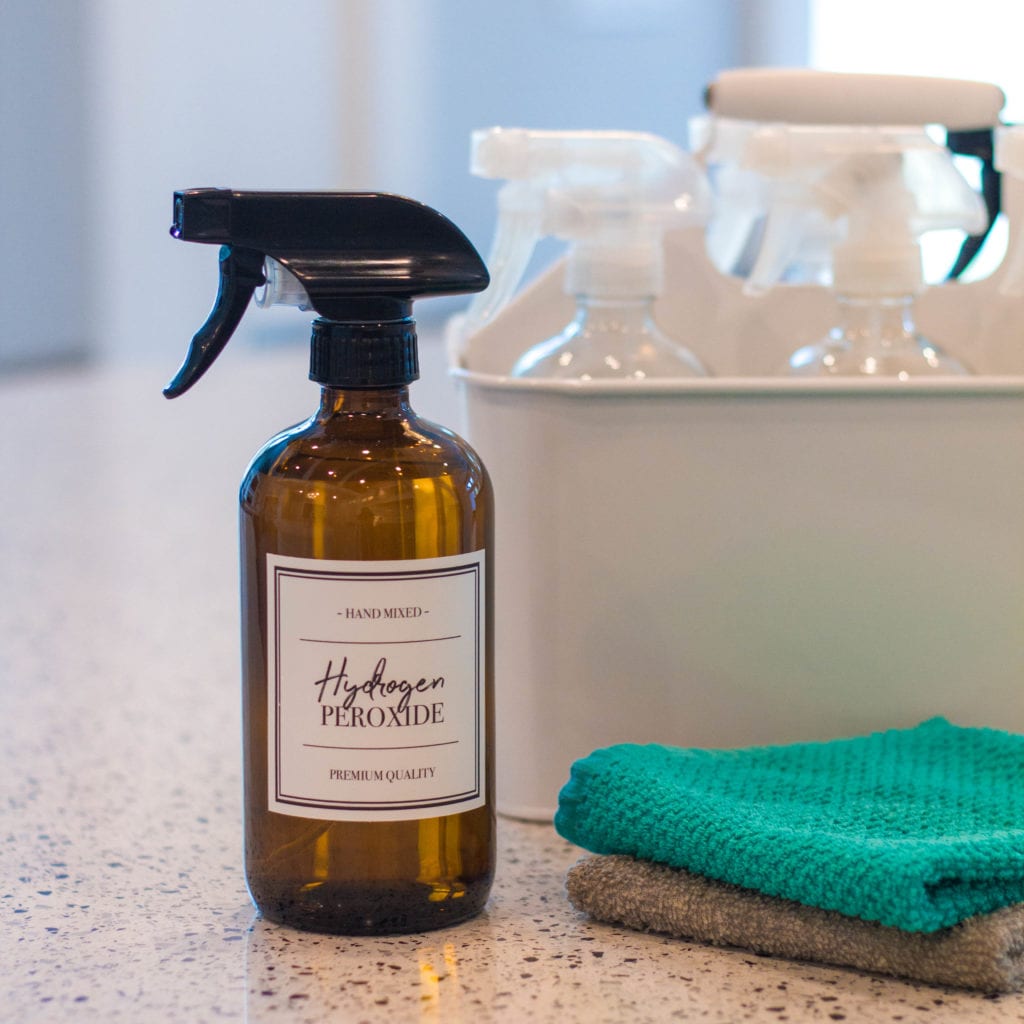 Cleaning Caddy Supplies
Here is a list of supplies that I have in my own cleaning caddy:

If you have a small bathroom, you may be able to get away with having a small cleaning caddy like the one below and you could even store this small cleaning caddy under the bathroom sink.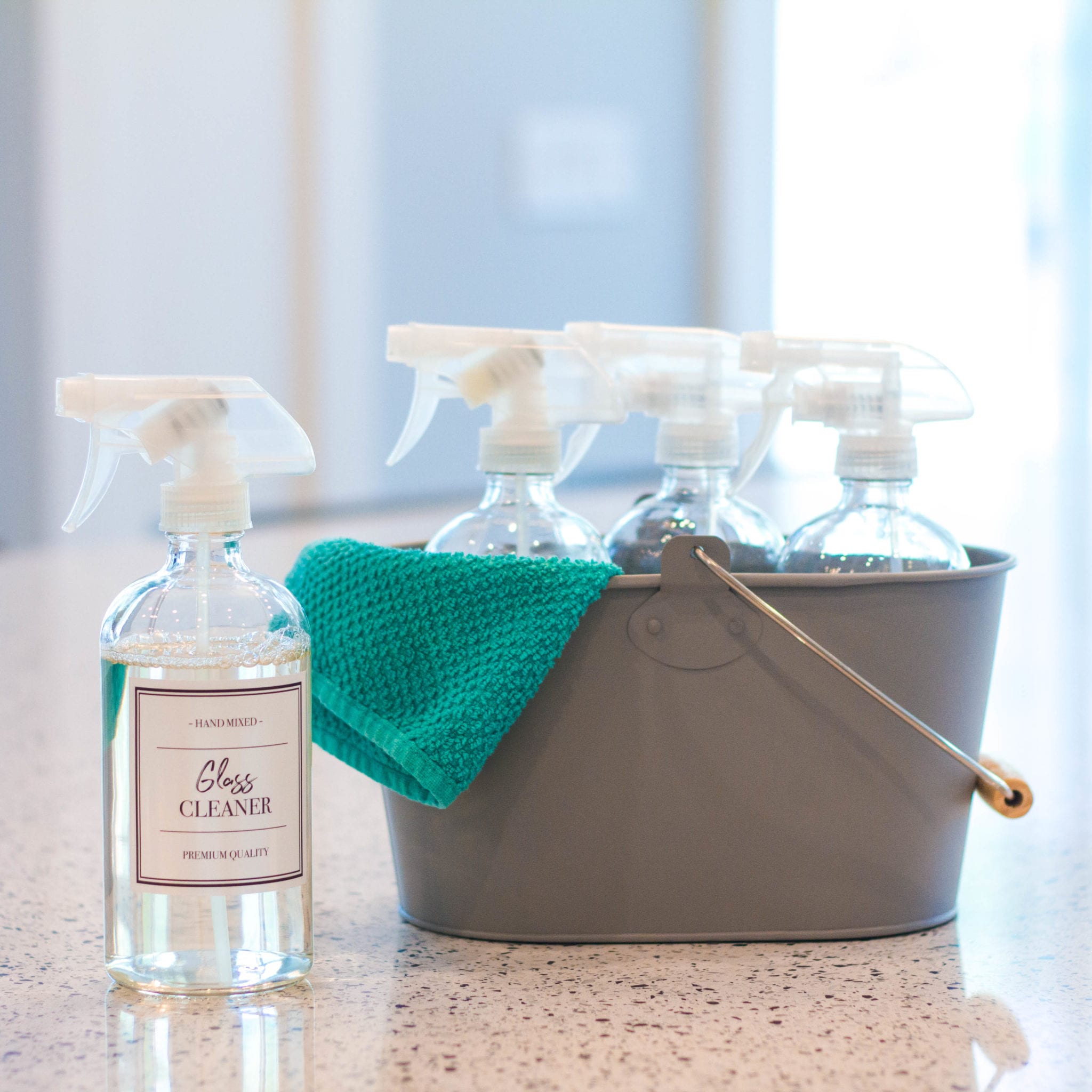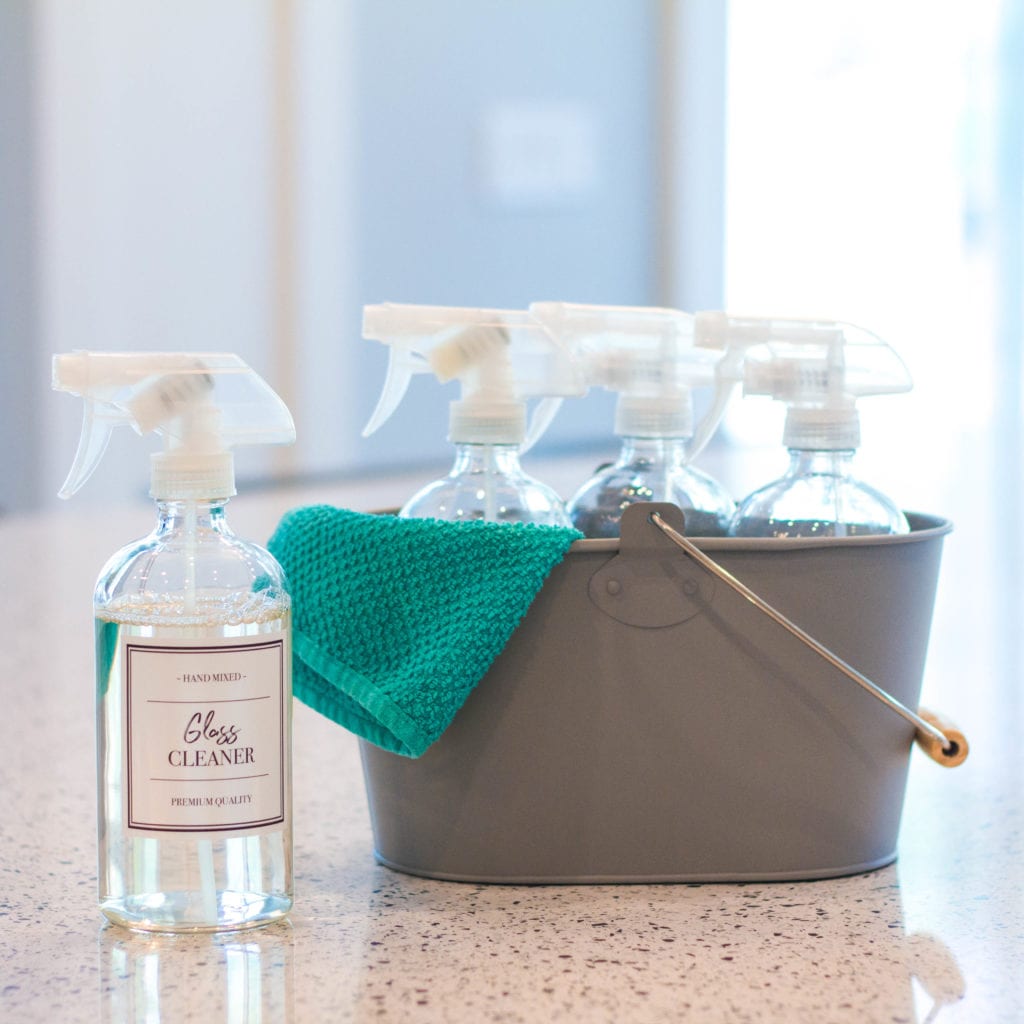 Label the Supplies and Caddy
I wanted to make my cleaning caddy extra beautiful so I bought some glass spray bottles so that I can pour my cleaners right into them. I don't buy a lot of the traditional cleaners so these glass spray bottles work great for mixing my own cleaners from Grove Collaborative or things as simple as Hydrogen Peroxide!
It's easy to forget which one is which so I decided to create some labels that would make them extra fancy. I bought WATERPROOF STICKER PAPER for these labels so that the label doesn't ruin right away when it gets water or cleaner on it. Because you know it'll happen within the first 5 minutes of putting that sticker on.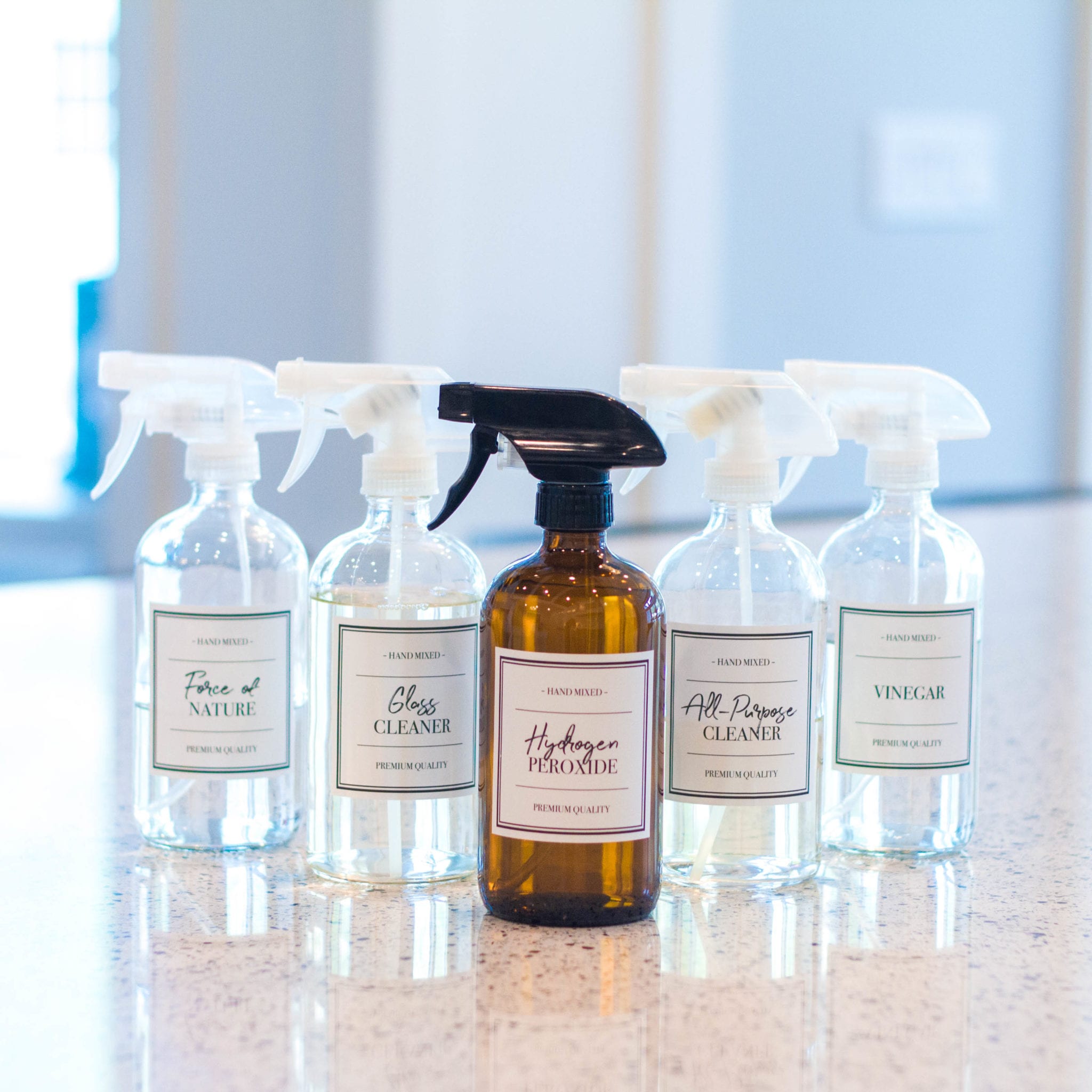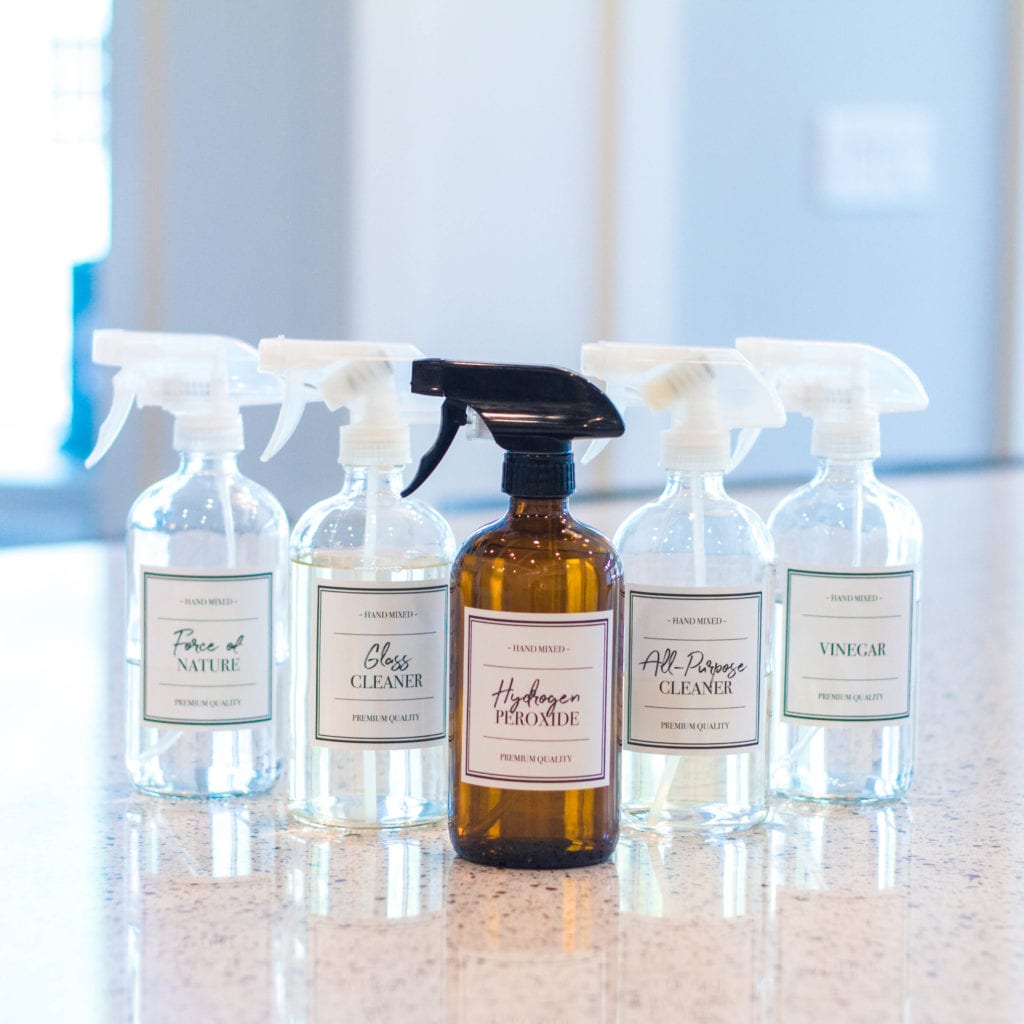 The process is SIMPLE. Just print out your labels, cut them out, peel off the sticker backing and stick it onto the bottle! It's perfect for your glass bottles and your caddy for cleaning!
Cleaning Checklists
Another important aspect of cleaning is to make sure you don't forget anything! That's why I created these small, simple, and easy to follow cleaning cards that I keep in my cleaning caddy. It's especially helpful for teaching kids how to clean!
I also have an entire Cleaning Checklist Bundle that will definitely help you get on a good cleaning schedule.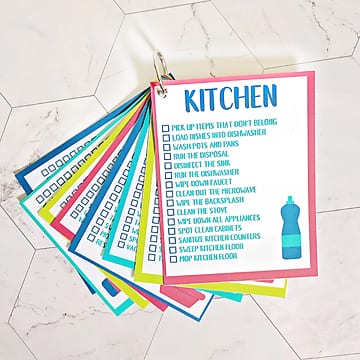 I hope that I have been able to inspire you and give you some good tips on how to create your own caddy for cleaning supplies. It will save you SO much time and energy!