Prepare for Autumn with This Printable Fall Cleaning Checklist
The summer will come to an end in the next month or two and the weather will start cooling down. That means it's time for fall! As we start getting into the colder months, it's time to pack away those beach toys and summer gear and start preparing for the cozy season. But where to begin? To make this task less daunting, I've created a fall cleaning checklist for you. And the best part? It's absolutely free!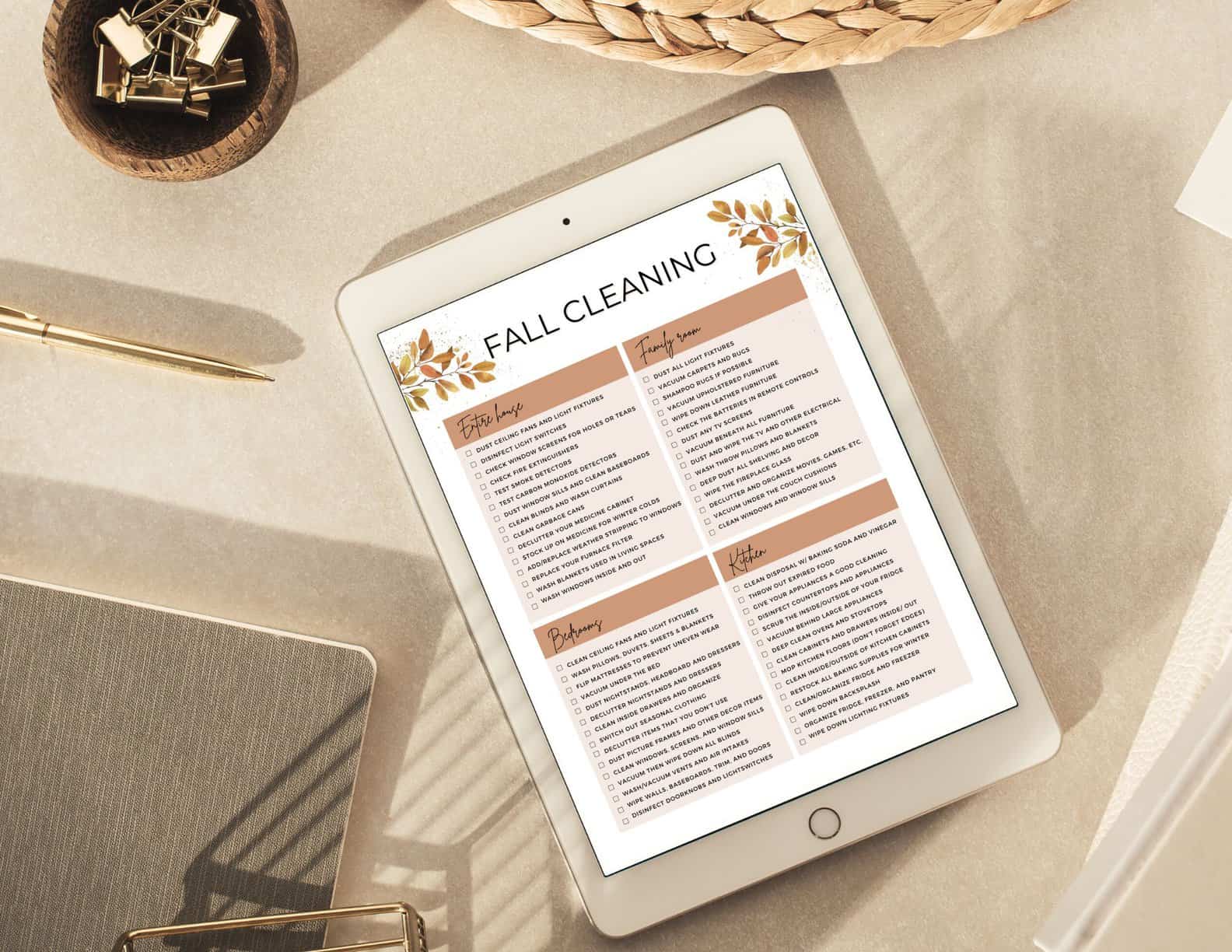 This checklist ensures every nook and cranny of your home gets the attention it needs before the colder weather sets in. So, let's roll up our sleeves and get started!
Deep Cleaning for Fall with a Fall Cleaning Checklist
We've all heard of spring cleaning, but spring isn't the only season that needs a deep clean. I think it's a good idea to do a deep clean before each new season – which means it's almost time for fall cleaning. And if you're in need of a fall declutter guide, I've got something for that too!
If you don't have a fall cleaning routine yet, my ultimate fall cleaning checklist should help you prepare for the cold weather. So as the cooler weather starts wherever you live, it means it's time to put away the summer clothes and start fall cleaning. Here are my best tips for an easy autumn deep clean.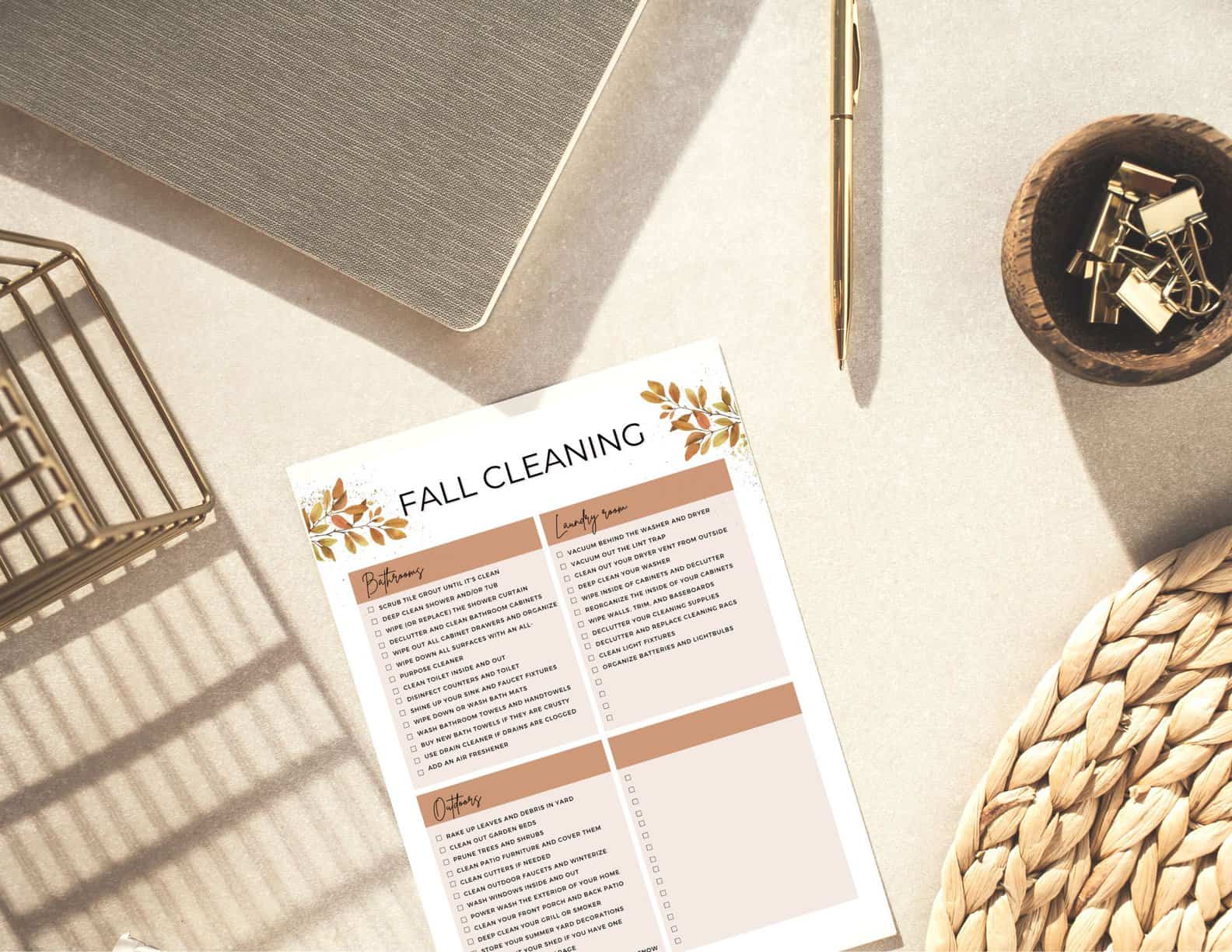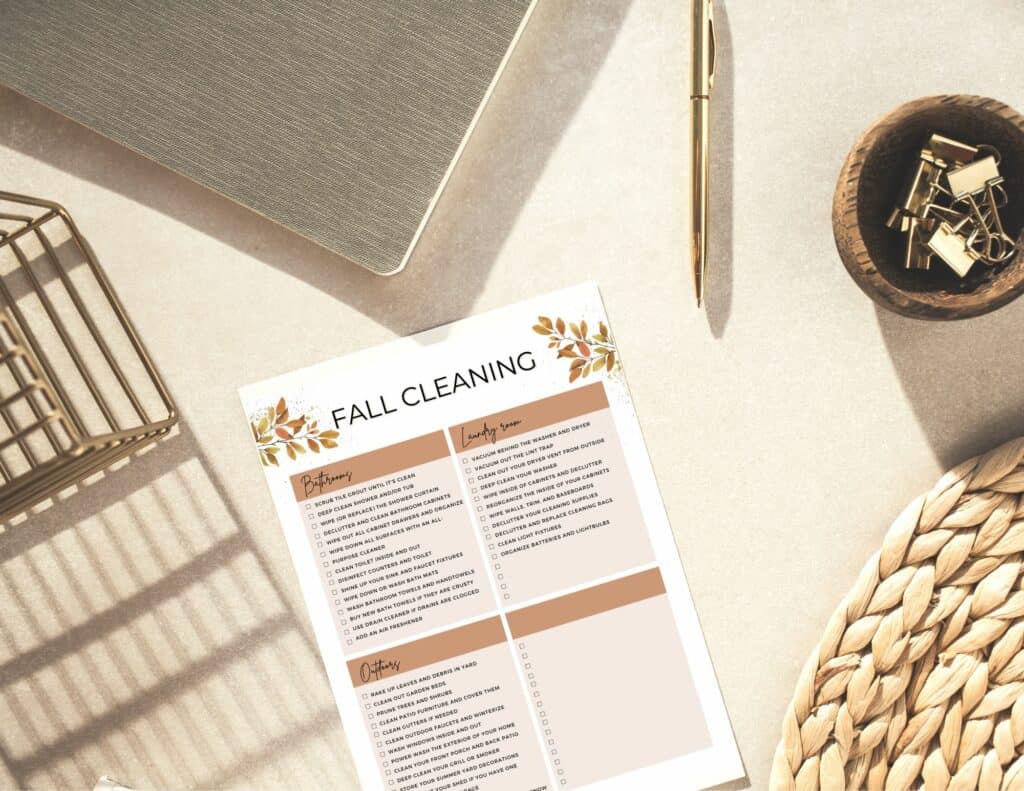 Make a Fall Cleaning Schedule
Just like with any deep cleaning project, it's easy to get overwhelmed. It always feels like there's so much to get done! To get your fall cleaning done before the autumn season is in full swing, institute a fall cleaning schedule.
Some people like to go room by room when cleaning while others like to dust, wash, and wipe down the whole house at once. I recommend breaking down your fall cleaning schedule into doing one room at a time. It's easier to handle deep cleaning in small increments.
Take it one room at a time, doing everything you need to in each space, and your fall cleaning checklist will be complete in no time!

The Ultimate Fall Cleaning Checklist
To make your fall cleaning experience easier, you can print out my fall cleaning checklist and follow along. But just in case you're completely overwhelmed by the idea of deep cleaning before fall (after all, fall means back to school and a million other things – so I know it's a busy time!), I'm providing some more in-depth fall cleaning instructions.
Things to Do Throughout Your House
Even though you'll check off this fall cleaning checklist one room at a time, there are a few things you'll need to do in every room when you're getting your fall cleaning done.
Dust ceiling fans and light fixtures
Disinfect light switches
Check window screens for holes or tears
Check fire extinguishers
test smoke detectors
Test carbon monoxide detectors
Dust window sills and clean baseboards
Clean blinds and wash curtains
Clean garbage cans
Declutter your medicine cabinet
stock up on MEDICINE for winter colds
Add/replace weather stripping to windows
Replace your furnace filter
Wash blankets used in living spaces
Wash windows inside and out
If you didn't do it in the summertime, you'll also want to have your HVAC system or HVAC filters checked so you know your house will be heated in the fall. Check the hot water as well. You don't want to be suddenly out of heating when the cooler fall weather starts!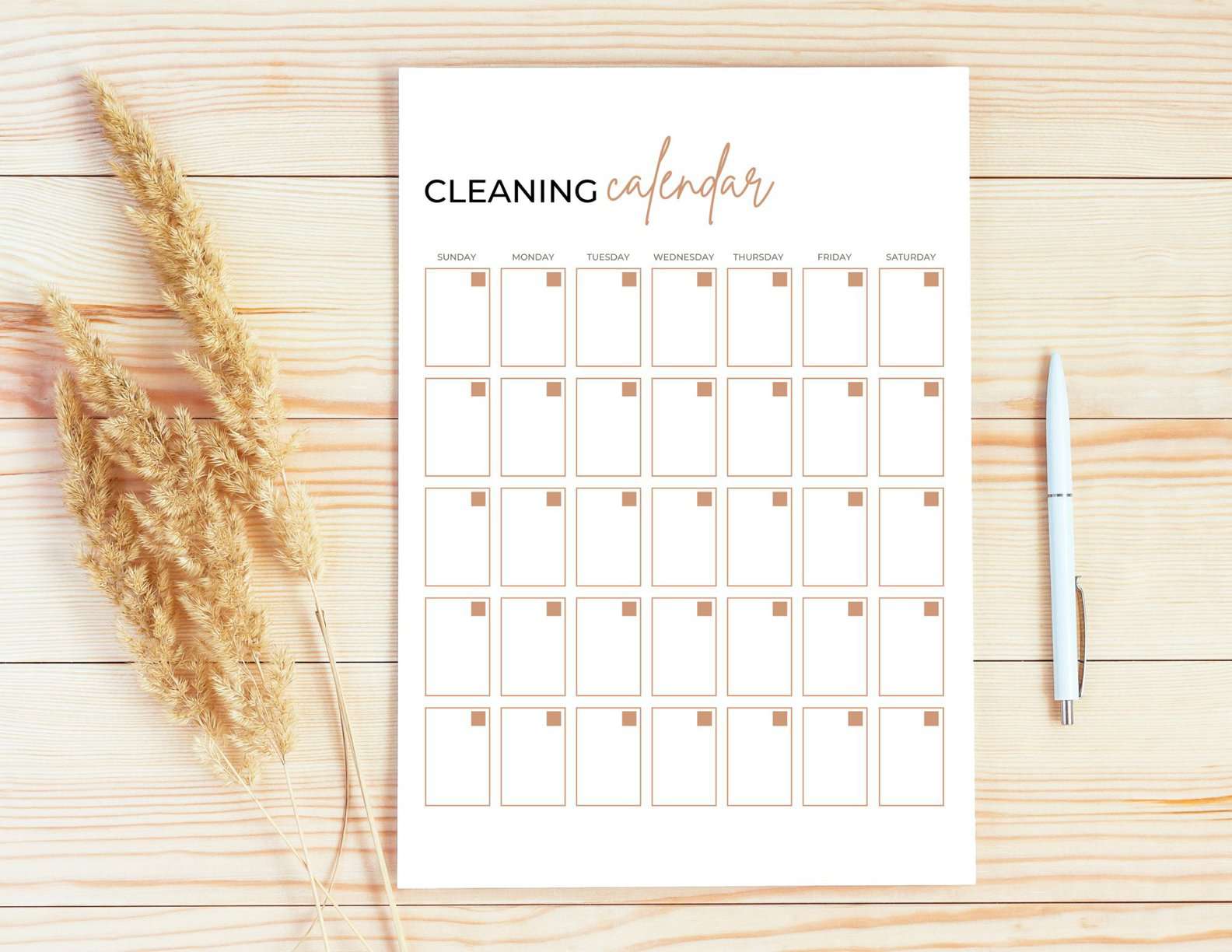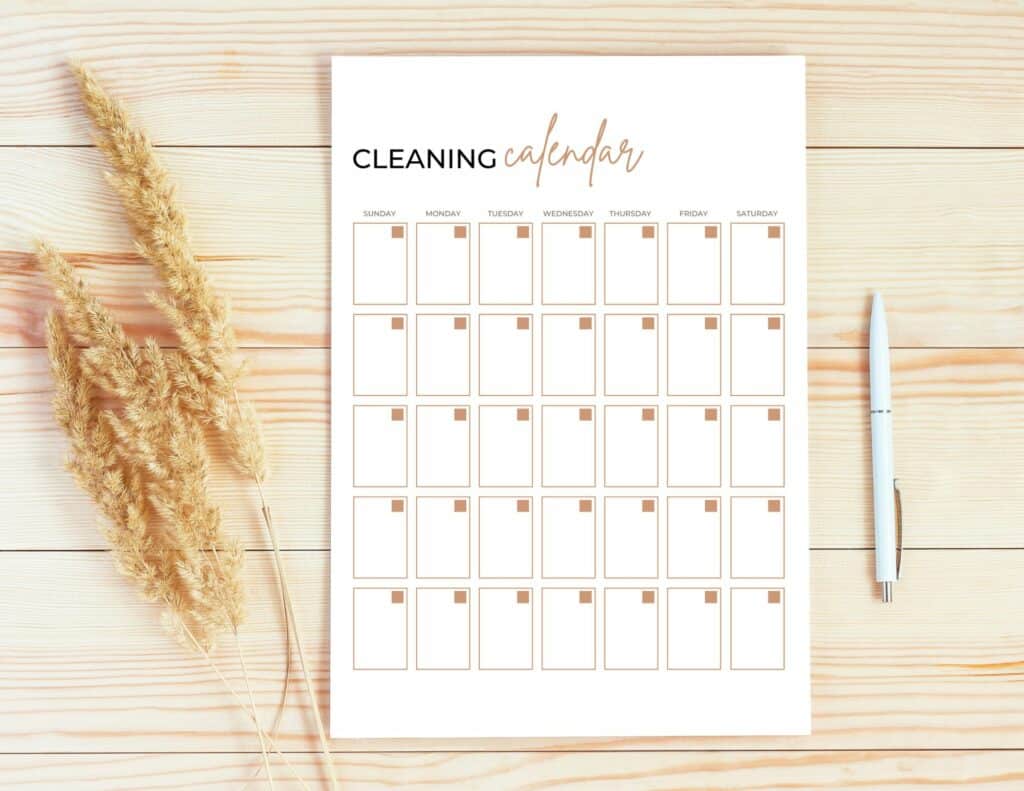 Things to Do in the Living Room and Family Room
In the communal areas, like the living room and family room, focus on the carpets and furniture. Wipe done window sills and side tables and make sure to clean up all the pet hair.
Dust all light fixtures
Vacuum carpets and rugs
Shampoo rugs if possible
vacuum upholstered furniture
Wipe down leather furniture
Check the batteries in remote controls
Dust any TV screens
Vacuum beneath all furniture
Dust and wipe the TV and other electrical
Wash throw pillows and blankets
Deep dust all shelving and decor
Wipe the fireplace glass
Declutter and organize movies, games, etc.
Vacuum under the couch cushions
Clean windows and window sills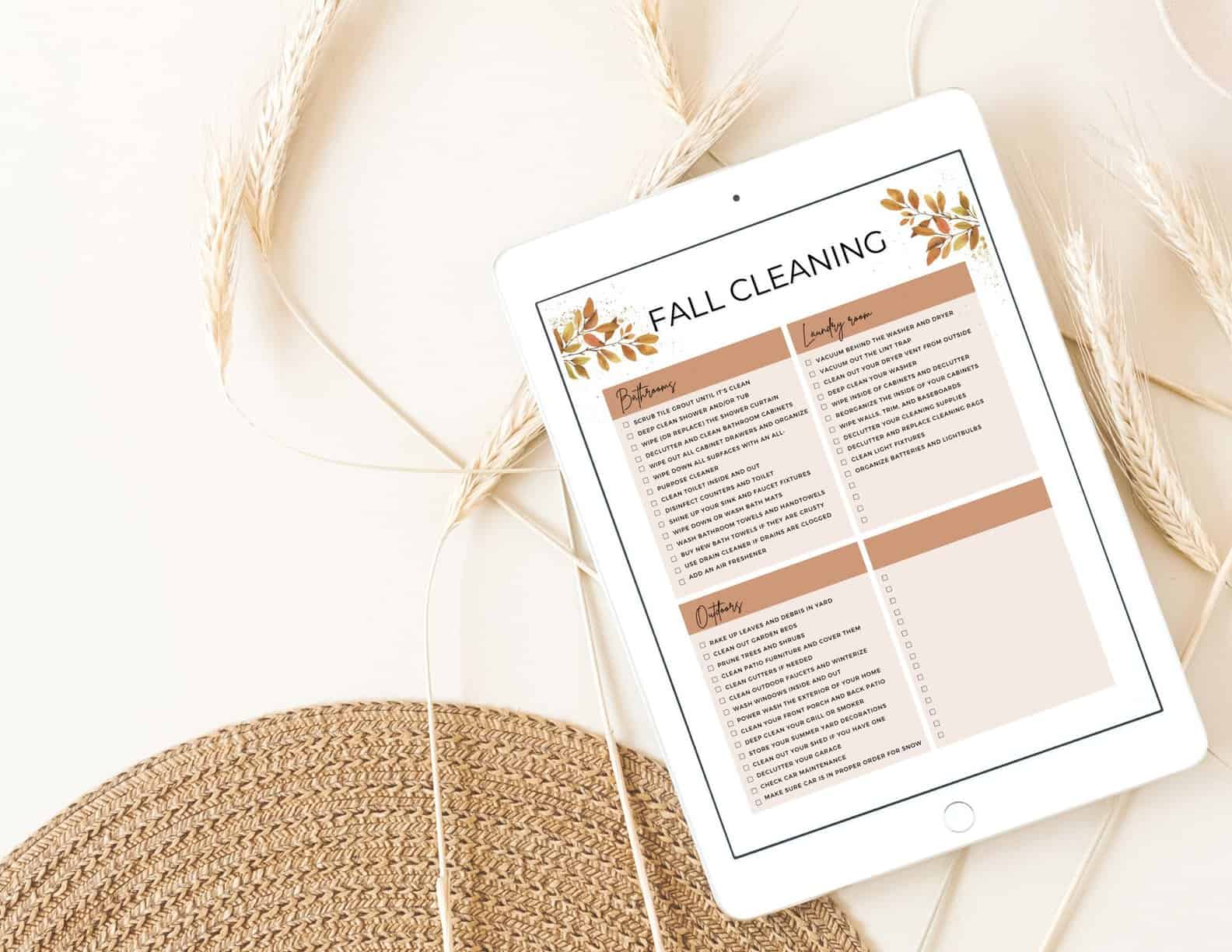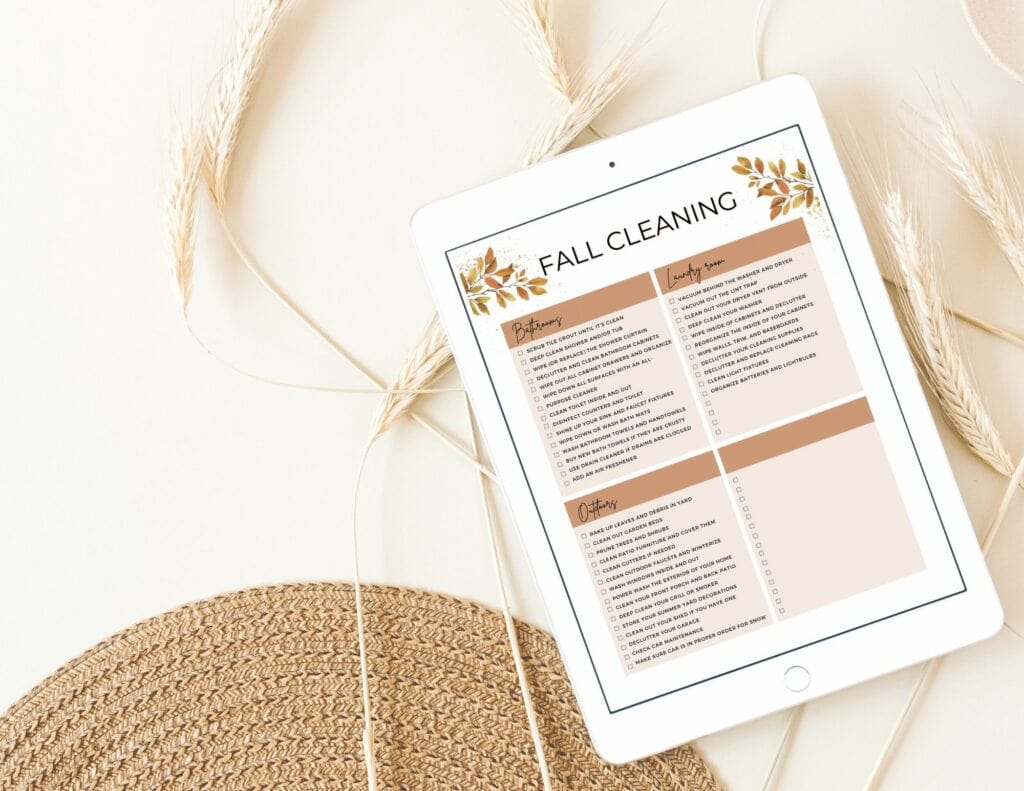 Things to Do in the Bedrooms
My fall cleaning list also has some tasks for the bedrooms besides the usual daily tasks where you would dust, wash, and wipe things down as needed.
Clean ceiling fans and light fixtures
Wash pillows, duvets, sheets & blankets
Flip mattresses to prevent uneven wear
Vacuum under the bed
Dust nightstands, headboards and dressers
Declutter nightstands and dressers
Clean inside drawers and organize
Switch out seasonal clothing
Declutter items that you don't use
Dust picture frames and other decor items
Clean windows, screens, and window sills
Vacuum then wipe down all blinds
Wash/vacuum vents and air intakes
Wipe walls, baseboards, trim, and doors
Disinfect doorknobs and lightswitches

Things to Do in the Kitchen
In the kitchen, you want to wipe down stainless steel appliances and make sure you're eliminating any musty smells or mold that can creep in during the summer if you get any summer storms where you live.
Also, whenever you clean your kitchen, remember that baking soda and vinegar are your best friends.
Clean disposal w/ Baking soda and vinegar
throw out expired food
Give your appliances a good cleaning
Disinfect countertops and appliances
Scrub the inside/outside of your fridge
Vacuum behind large appliances
Deep clean ovens and stovetops
Clean cabinets and drawers inside/ out
Mop kitchen floors (don't forget edges)
Clean inside/outside of kitchen cabinets
Restock all baking supplies for winter
Clean/organize fridge and freezer
Wipe down backsplash
Organize fridge, freezer, and pantry
Wipe down lighting fixtures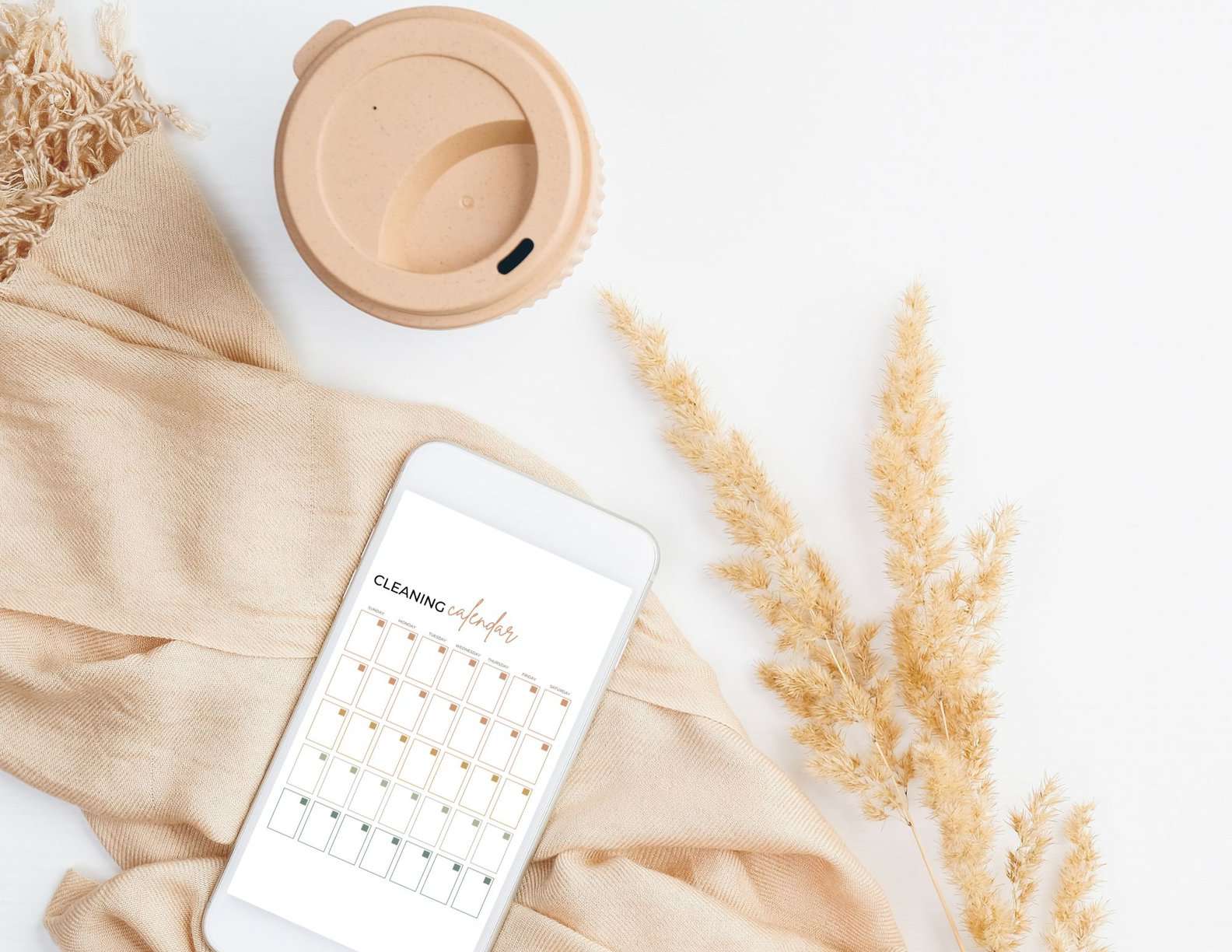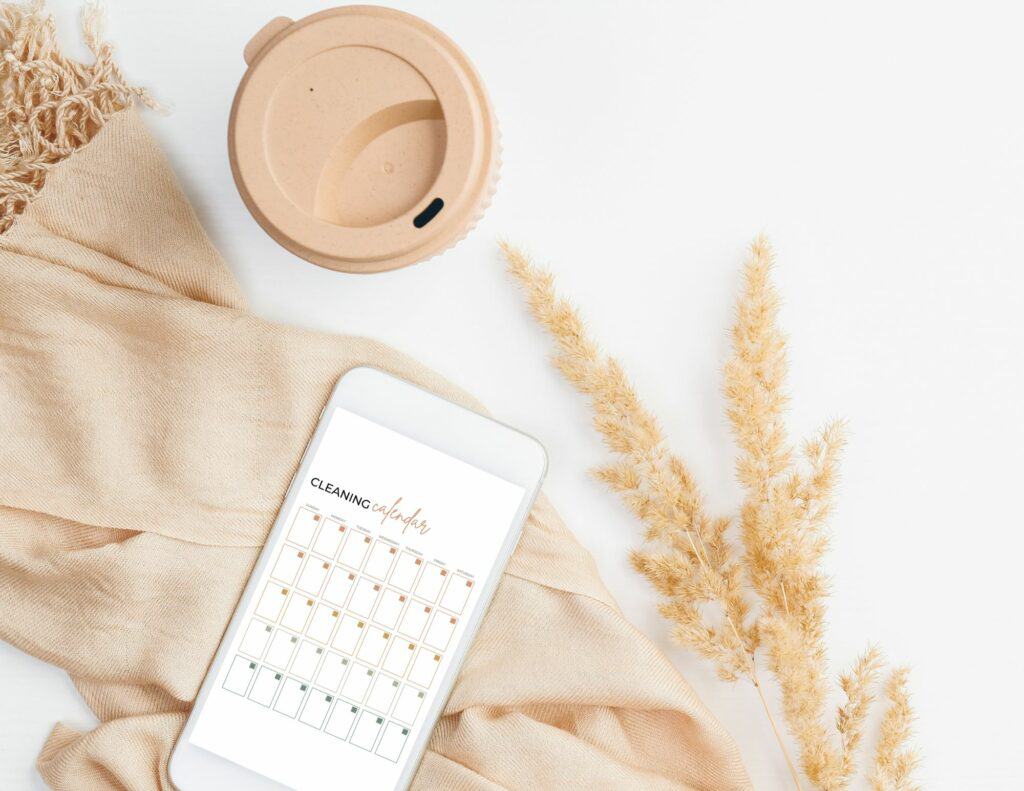 Things to Do in the Bathrooms
Cleaning your bathroom is sometimes a daunting task, and I hear you. That's why my fall cleaning checklist breaks it down into simple tasks that are easy to tackle.
Scrub tile grout until it's clean
Deep clean shower and/or tub
Wipe (or replace) the shower curtain
Declutter and clean bathroom cabinets
Wipe out all cabinet drawers and organize
Wipe down All surfaces with an all-purpose cleaner
Clean toilet inside and out
Disinfect counters and toilet
Shine up your sink and faucet fixtures
Wipe down or wash bath mats
Wash bathroom towels and handtowels
Buy new bath towels if they are crusty
Use drain cleaner if drains are clogged
Add an air freshener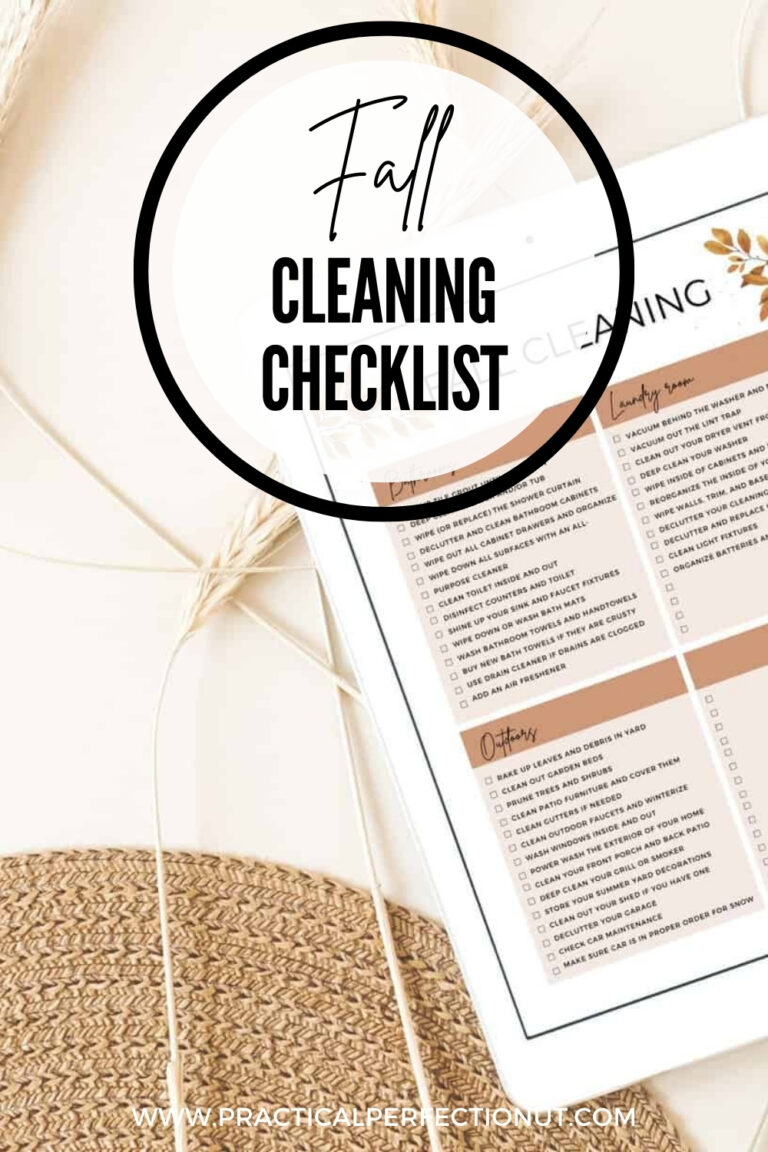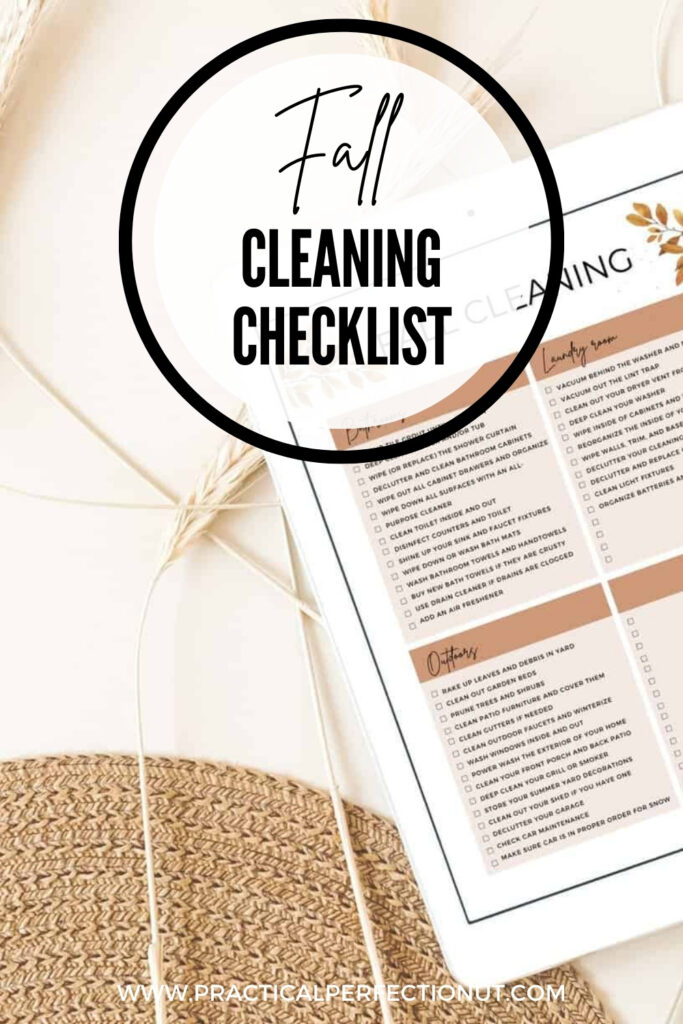 Things to Do Outside
Cleaning outside is just as important as cleaning inside! You'll want to prepare your backyard for fall as well. Here is a list of tasks you can use for outdoor cleaning.
Rake up leaves and debris in the yard
Clean out garden beds and prune trees and shrubs
Clean patio furniture and cover if you won't be using it throughout fall
Clean gutters if needed – this is especially important during the autumn months when there are lots of falling leaves!
Clean outdoor faucets and when the end of fall comes, make sure you winterize them
Declutter your garage and check car maintenance
Make sure windshield wipers and other things you'll need for rain and snow work
Wash windows inside and out
Power wash the exterior of your home
Clean your front porch and back patio
Deep clean your grill or smoker
Store your summer yard decorations
Clean out your shed if you have one
Use My Free Printable Fall Cleaning Checklist
Fall cleaning is just as important as spring cleaning in my book. That's why I made a fall cleaning checklist that you can use.
Using a fall cleaning list will help ensure you don't miss anything as you prepare your house for the cooler months.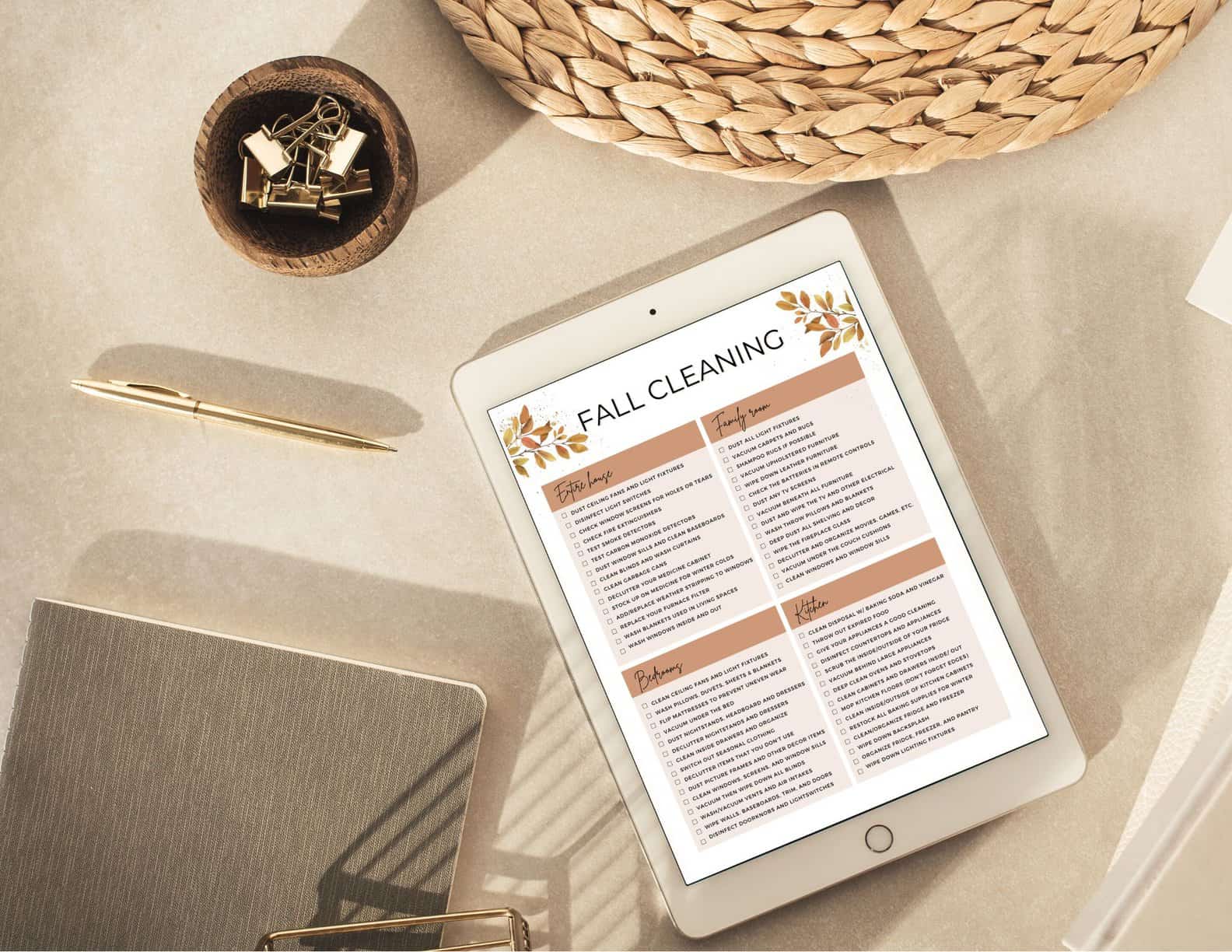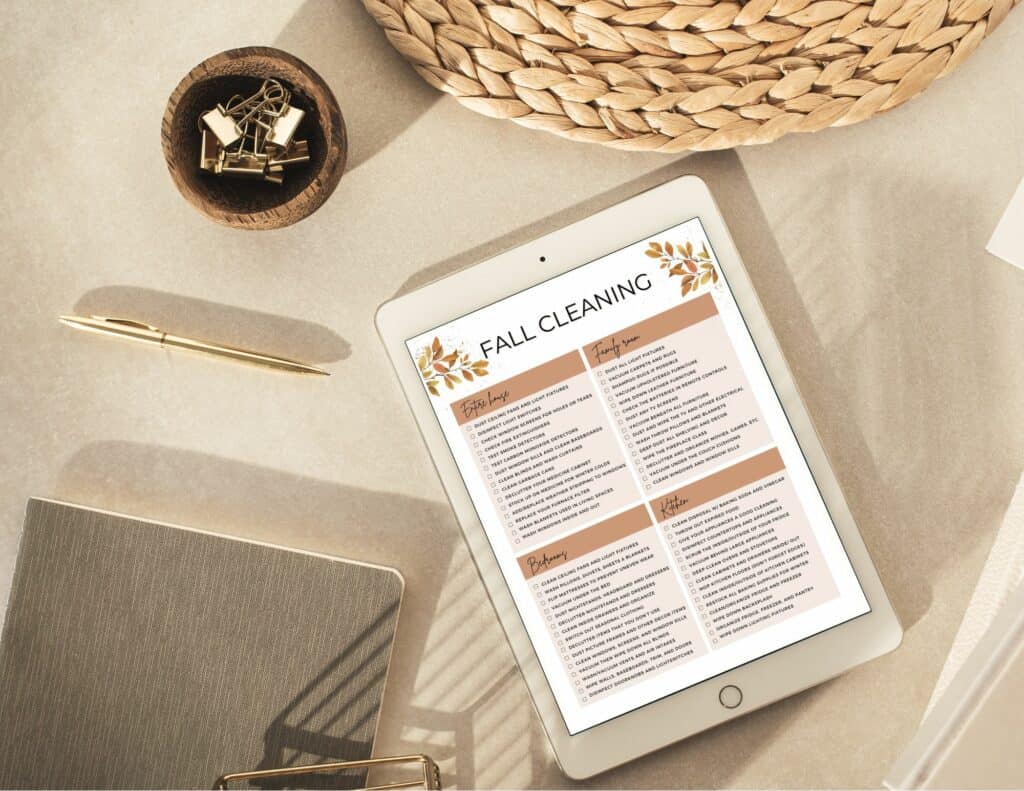 Sure, we all know to dust and wash and wipe and tidy up, but it's easy to forget to dust light fixtures or disinfect light switches if you don't have a cleaning routine. Using a cleaning checklist makes it easy to check off items as you go. Once you clean your shower curtain, you can check it off and know you're done!
It's also good to use a checklist so you don't forget to do certain things like checking smoke detectors and carbon monoxide detectors. When it's not an everyday occurrence or chore in the house, it can be easy to forget.
Print out the checklist for your house and get started as your summer plans come to end.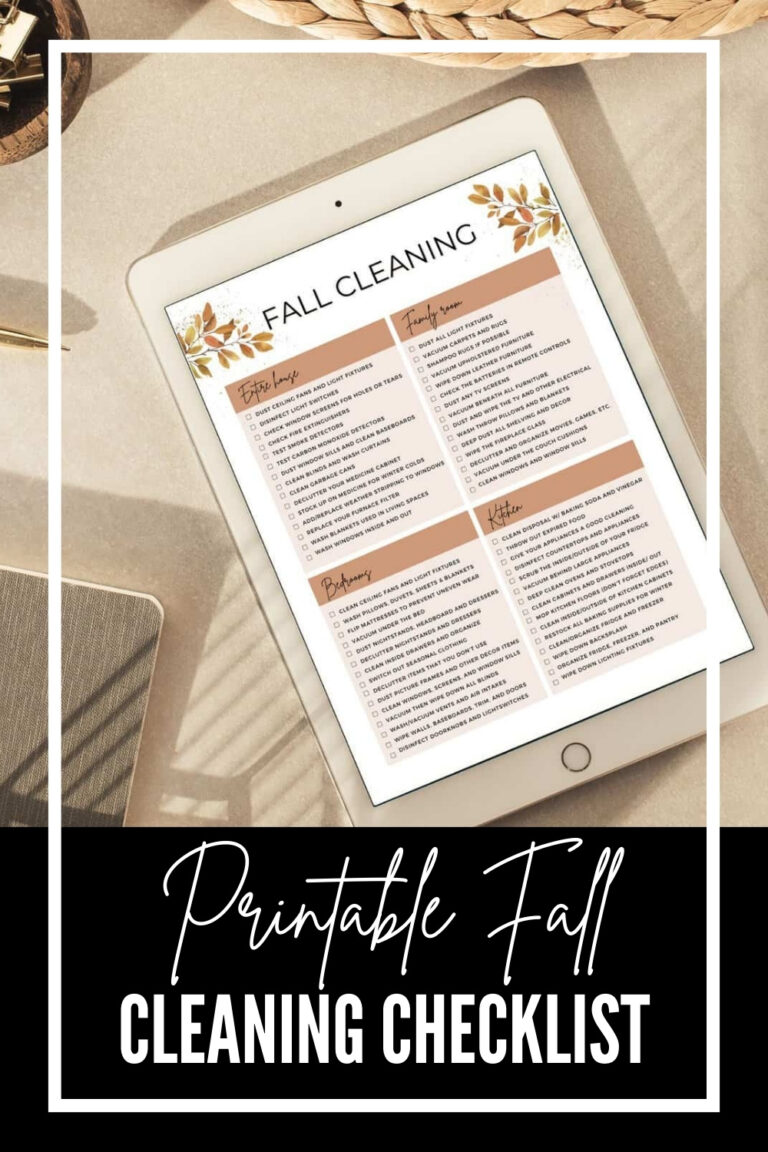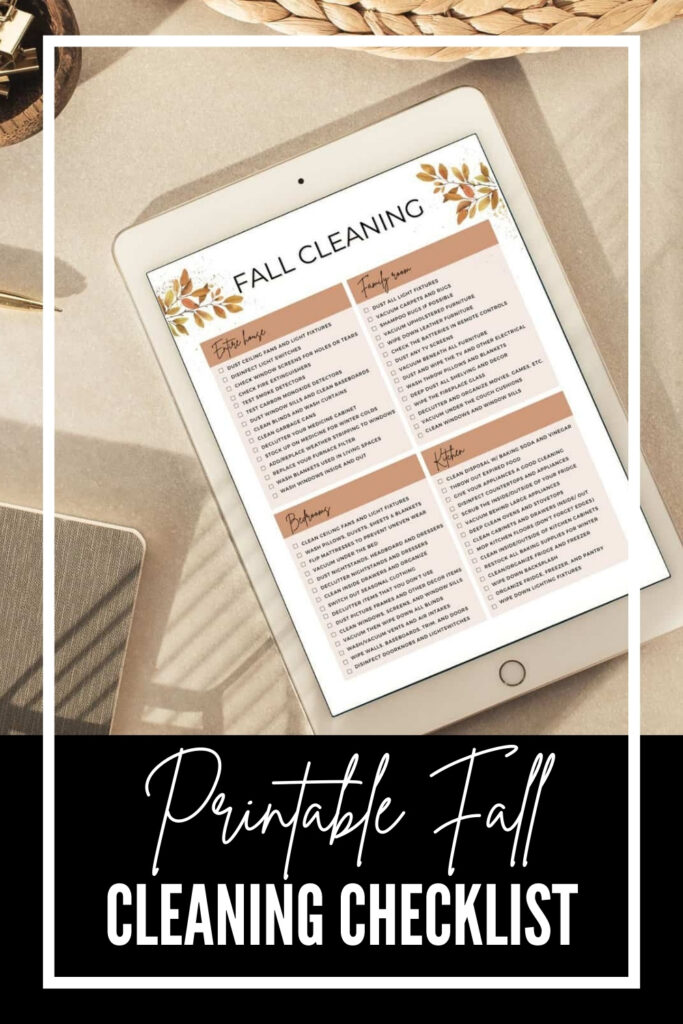 A Fall Cleaning Checklist Will Prepare You for Autumn
You might not think prepping your house for fall is a big deal, but it really is. Taking the time to deep clean your home will make a huge difference in how you feel all season long. Plus, everything just looks better when you've taken the extra effort to give things a good cleaning!
Remember, take it one room at a time. Get your whole family involved – they live in this house too!
So don't wait until winter. Get started on my fall cleaning checklist now and you'll be ready for autumn in no time!