How to Organize Your Kids School Papers
It's that time of year again! Kids are starting school and will soon be coming home with mountains of school papers. It can be tough to keep track of it all, especially when you have more than one child.
It also gets tricky when you have old papers that your kids wanted you to keep from previous years. Trying to keep track of schoolwork from past and present can feel impossible.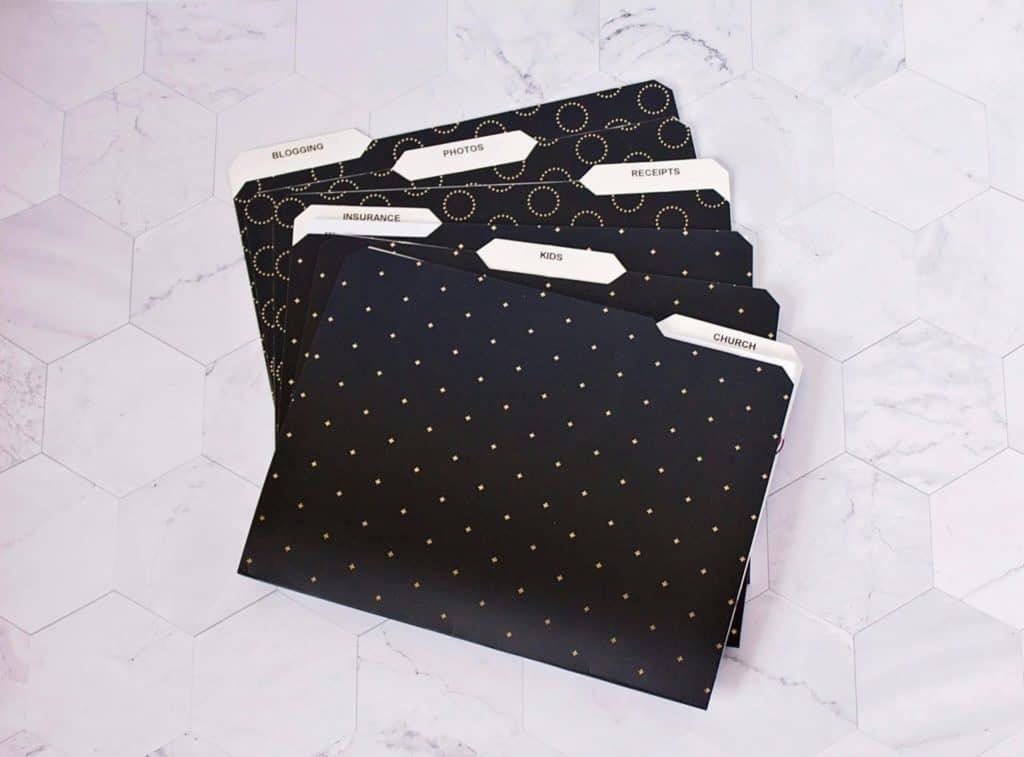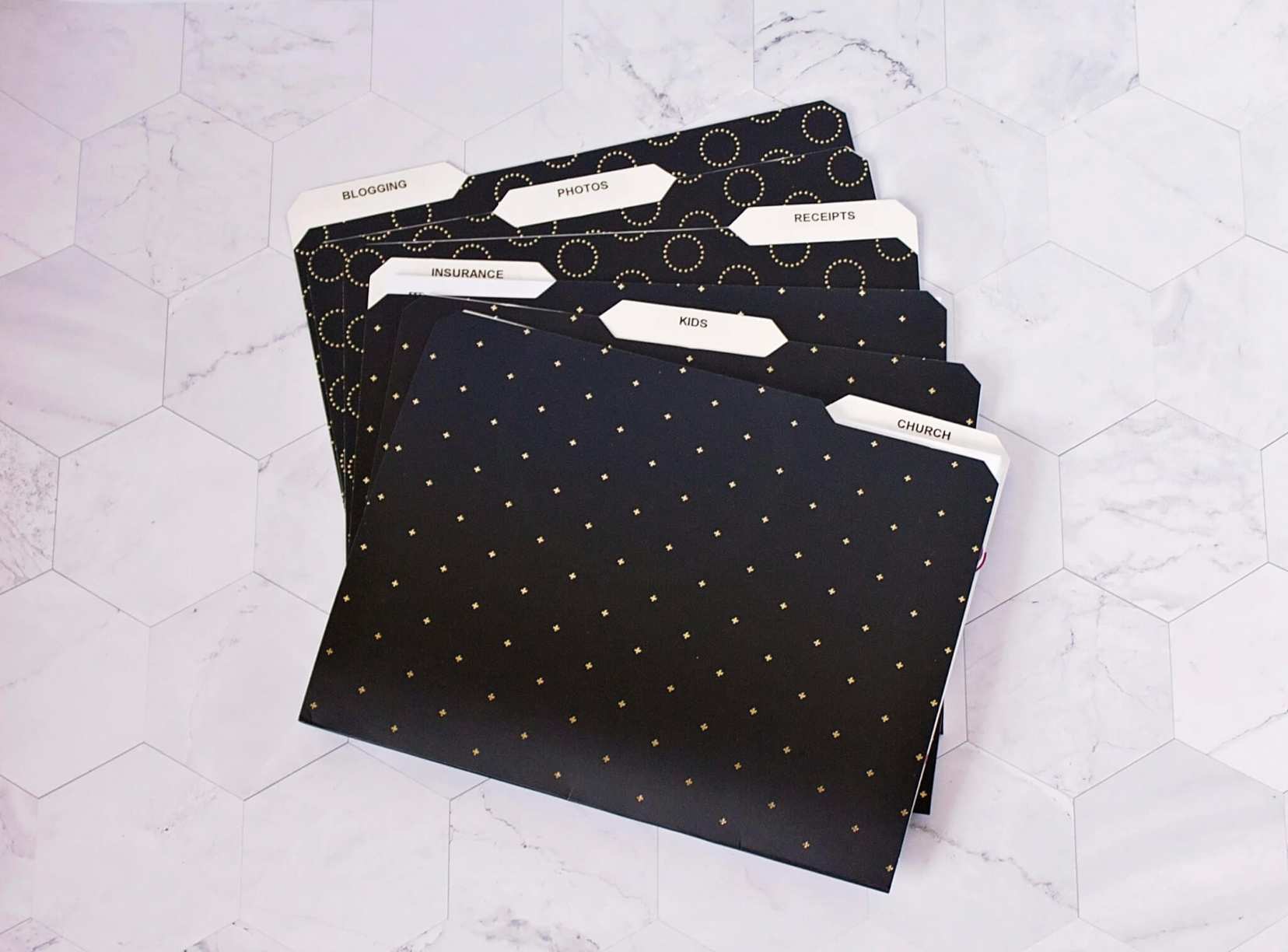 Thankfully, there are a lot of ways to organize kids school papers.
In this blog post, we will discuss different ways to store and organize school papers, both current and old. By using the tips in this post, you can create a system that works for your family and helps keep your kids school papers organized!
How to Organize School Papers
Organizing school papers is important for a few reasons. First, it helps you keep track of your child's progress and work throughout the year. Second, it allows you to easily access old papers and projects. Finally, organizing school papers can help reduce stress and anxiety for both parents and children.
This post is all about finding a system for organizing kids' school papers and school memorabilia so you can find specific papers when you need them and keep track of the school paperwork you need for the current year.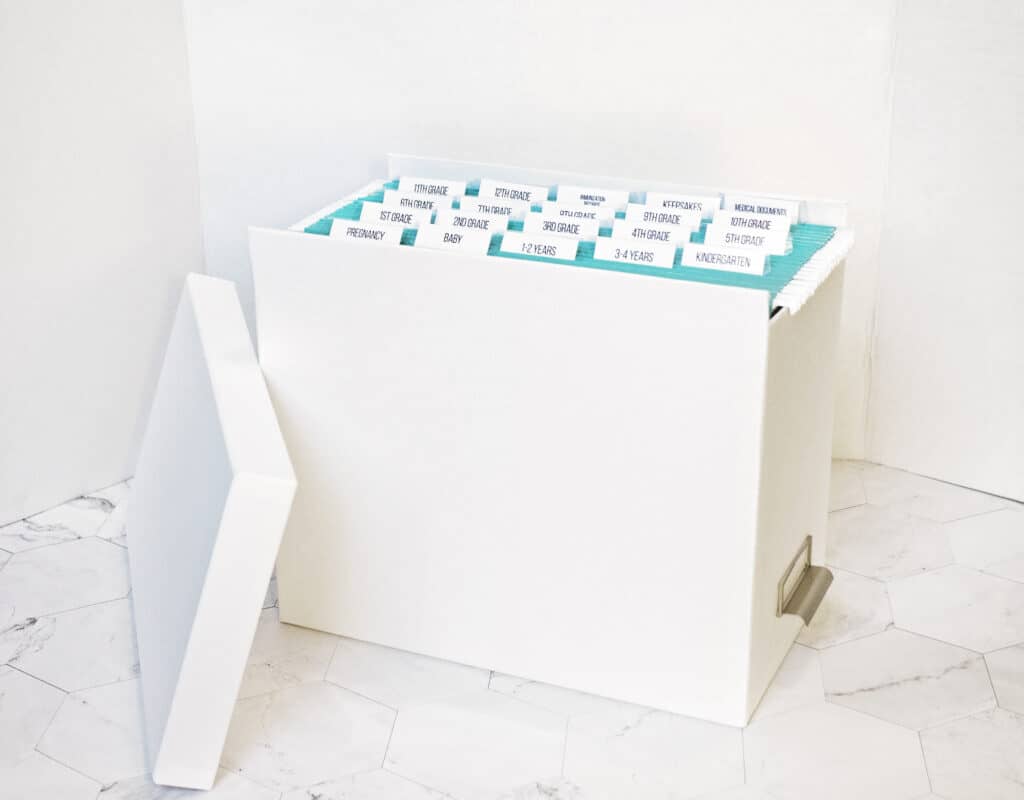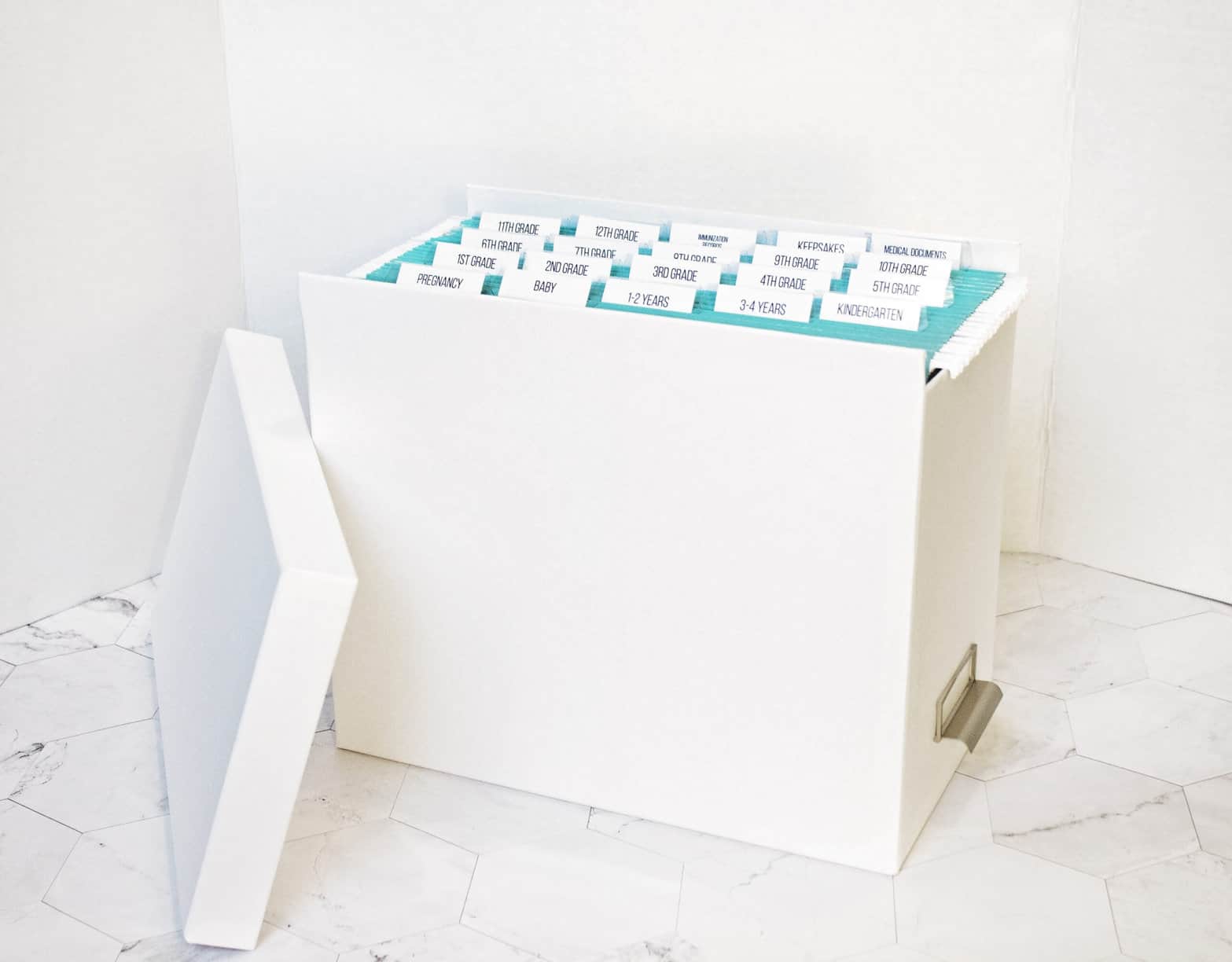 How to Organize Current School Papers
When it comes to organizing school papers for the current school year, your school paper organization needs to be accessible and user-friendly for both you and your child.
Designate a place in your home for kids' school papers.
The first step is to designate a place in your home for all school papers.
This can be a desk drawer in your child's room or a portable file box that lives in the mudroom, or something similar to that.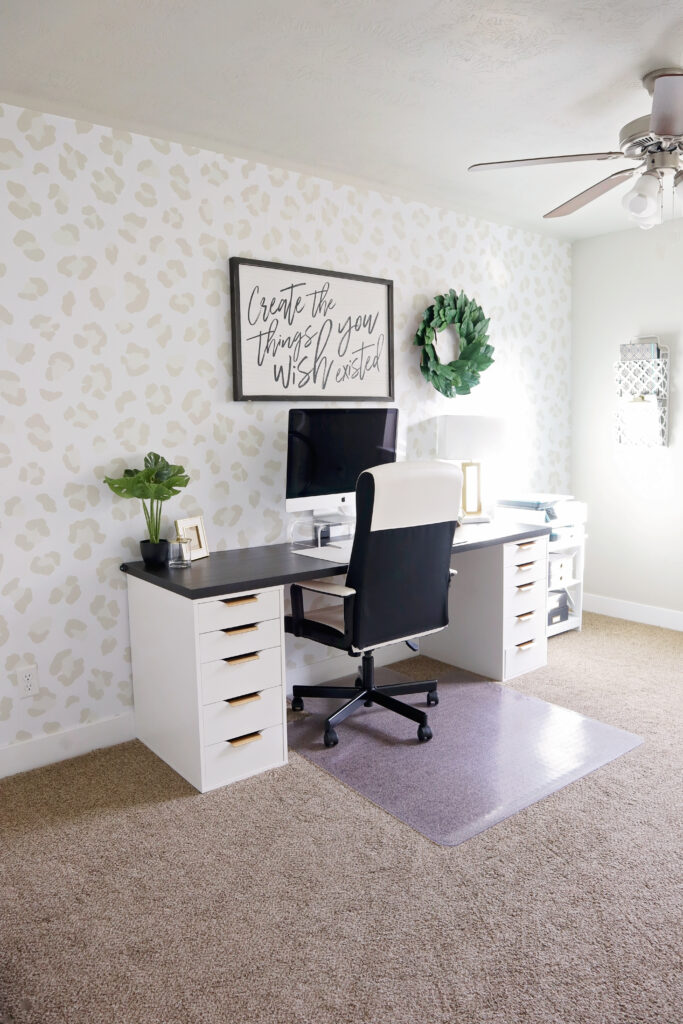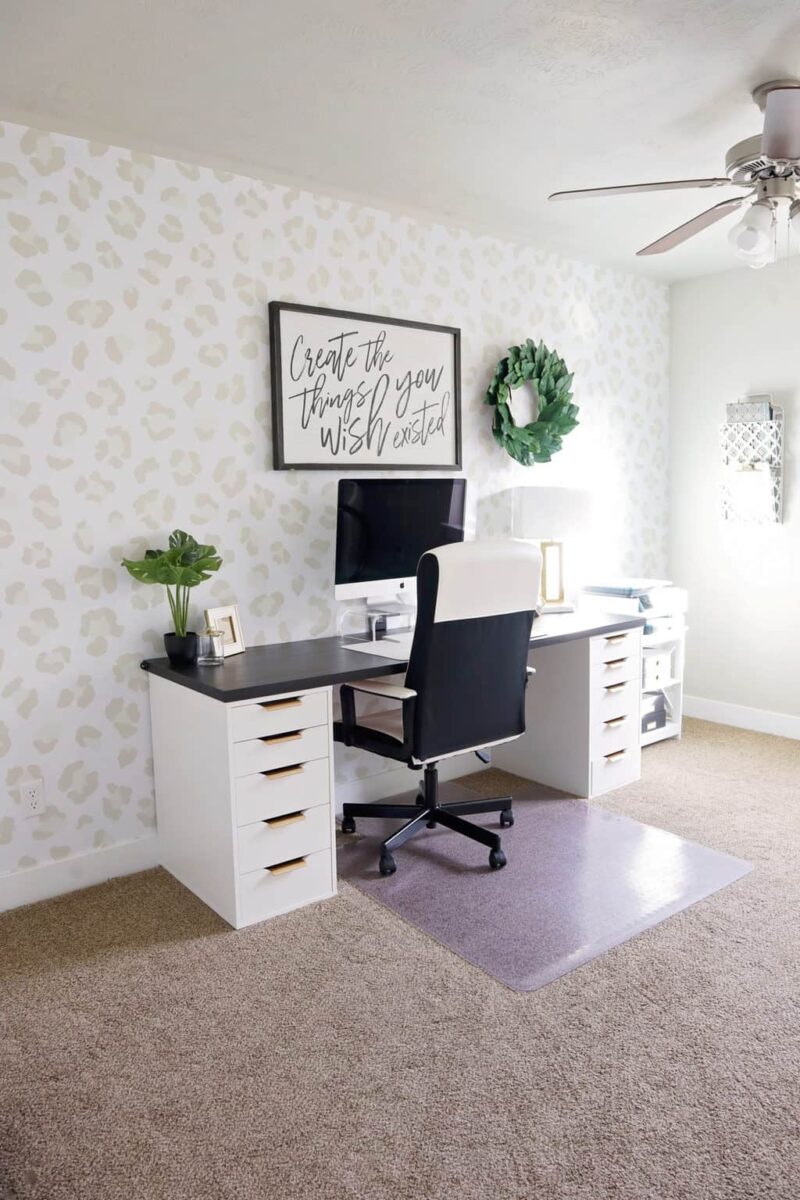 Keep up-to-date on their school papers.
Once you have a designated space, it's time to decide on a system. I like to make it a habit (for both my kids and me) to go through their backpacks right after school each day.
When your kids get home from school make sure they open up their backpacks and pull out any homework assignments, worksheets, or other papers.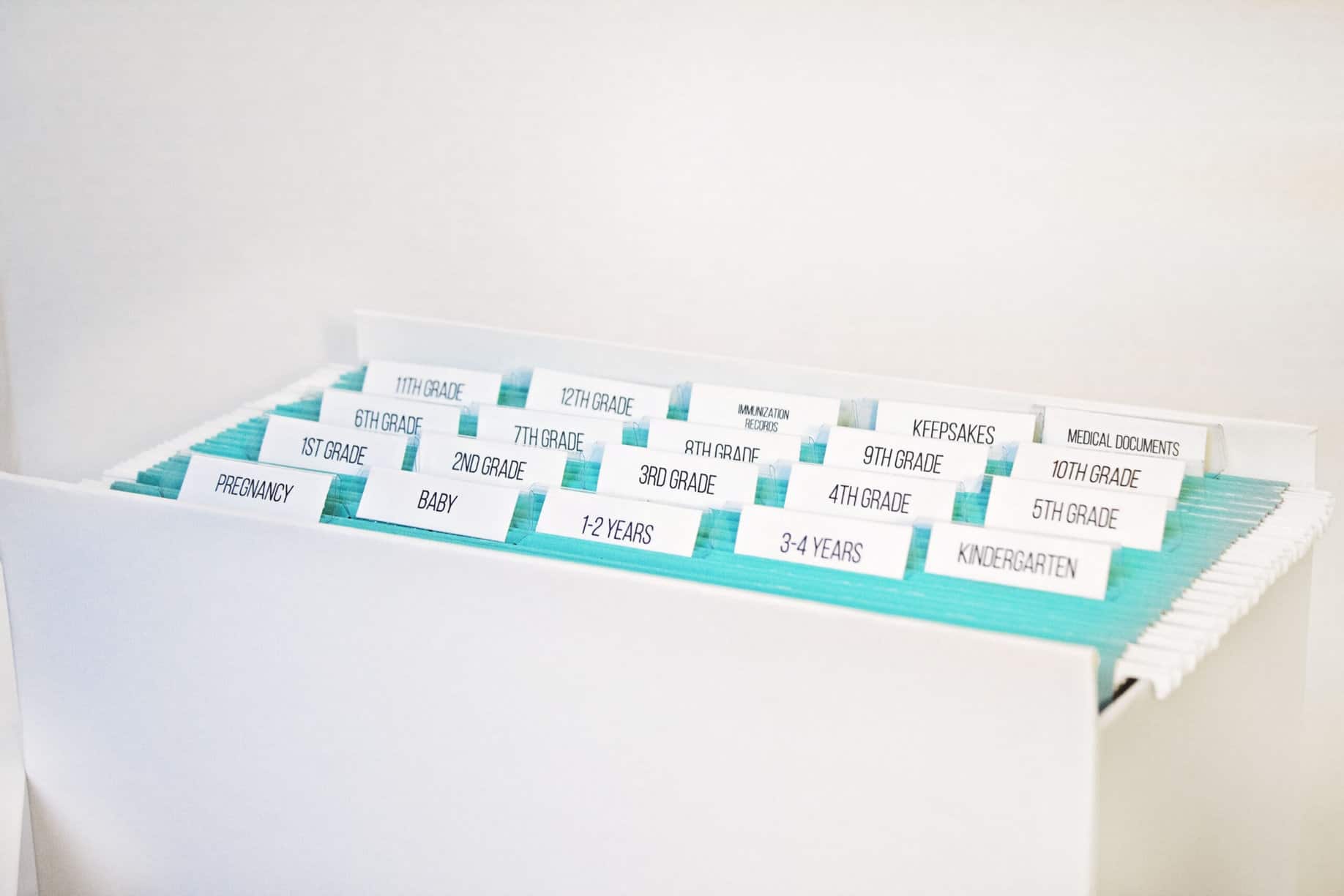 SHOP HANGING FILE FOLDERS

Organize kids' school papers.
Once you have pulled out all school papers and homework assignments, you can figure out what to do with them all.
If they made an art project, put it in their memory box. It is also a great idea to have a spot on your wall or the fridge where you hand up art work for a short period of time.
If they have a science project that needs to be turned in, put it in a spot where you will see it so you don't forget. Any school papers, progress reports, or written permission slips that need to be signed and returned to school, put in a spot where you will see them so you can sign and return them.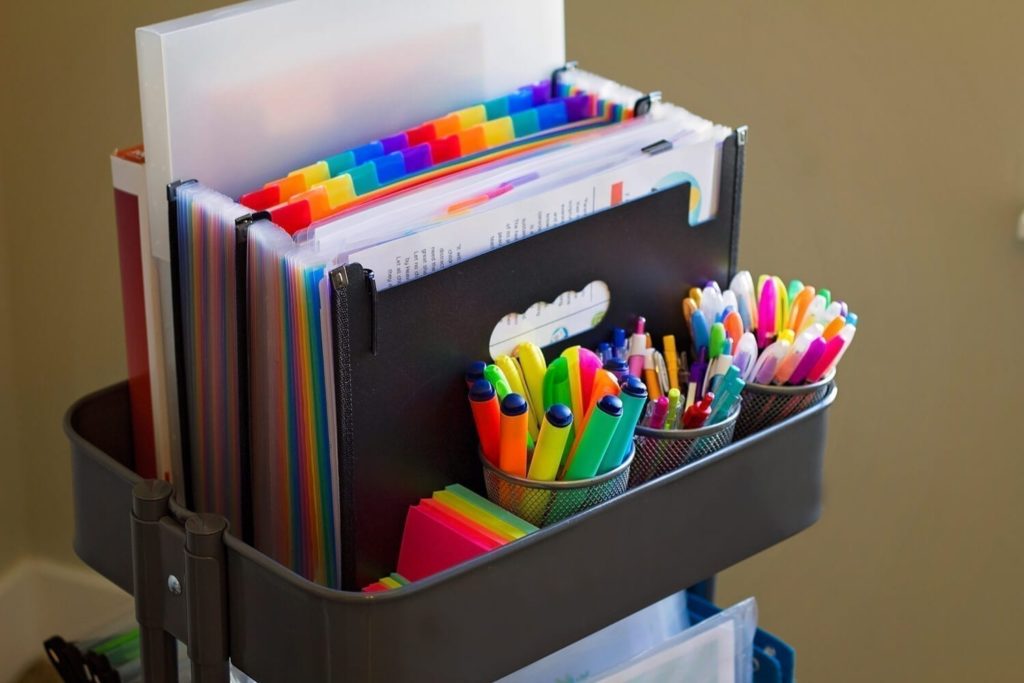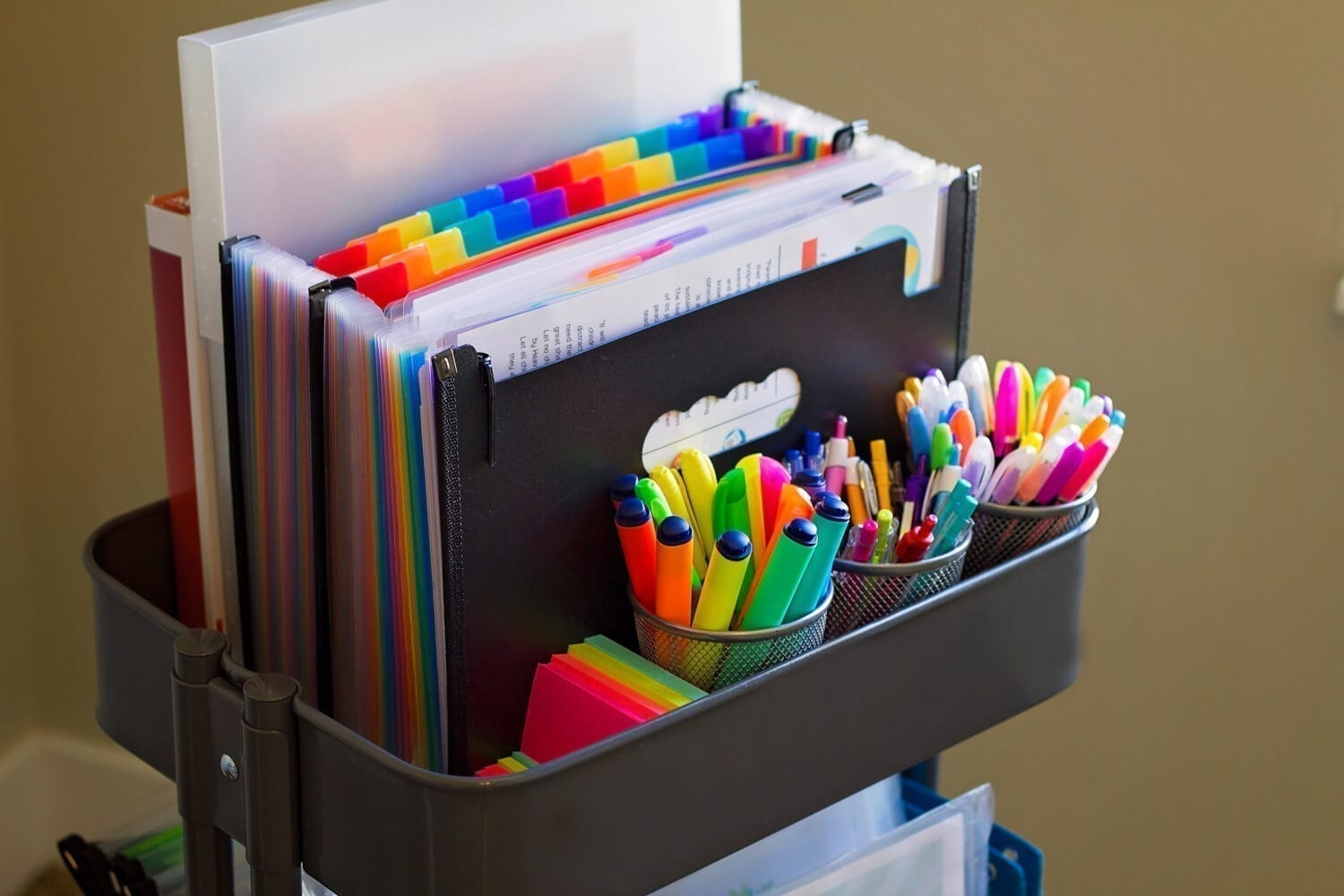 Any worksheets or random kids' papers that have been graded and are finished can probably be recycled.
I'd suggest only keeping a few key pieces like special papers and their most treasured memories. With these special school papers, you can add them to the child's memory box or scrapbook. This way, they can enjoy looking through them when they're a little older.
If you want to keep all of your kids' school papers, that's fine too! Just be sure to have a system in place so you can easily find what you're looking for – binders, files, plastic bins, etc.
SHOP REGULAR FILE FOLDERS

Make it a simple system.
When organizing school papers, the best system is a simple system. Implement a system that will be easy to follow and will help you stay on top of things.
That's why I generally recommend going through your child's school papers with them each day to make sure you're not missing important papers and their backpack or folders aren't getting bogged down with art work, old homework, and other papers.
If you don't use this particular way to organize your kids' school papers, I'd suggest using any similar system that will keep you and your kids accountable for the school work they are bringing home.
How to Organize Old School Papers
When it comes to keepsake papers, there are a few ways you can organize kids' school papers and memorabilia.
Here are a few great ideas that I love!
Make a Special Memories Box
I suggest using a memory box for each child. You can use a big plastic bin, or whatever size box you need for the number of school memorabilia you keep for your kids.
Label the box with the name of your child. Then, organize their sentimental art projects, essays, science fair projects, and homework (I don't know if homework can be sentimental, but if so, we need to keep it organized!) by school year.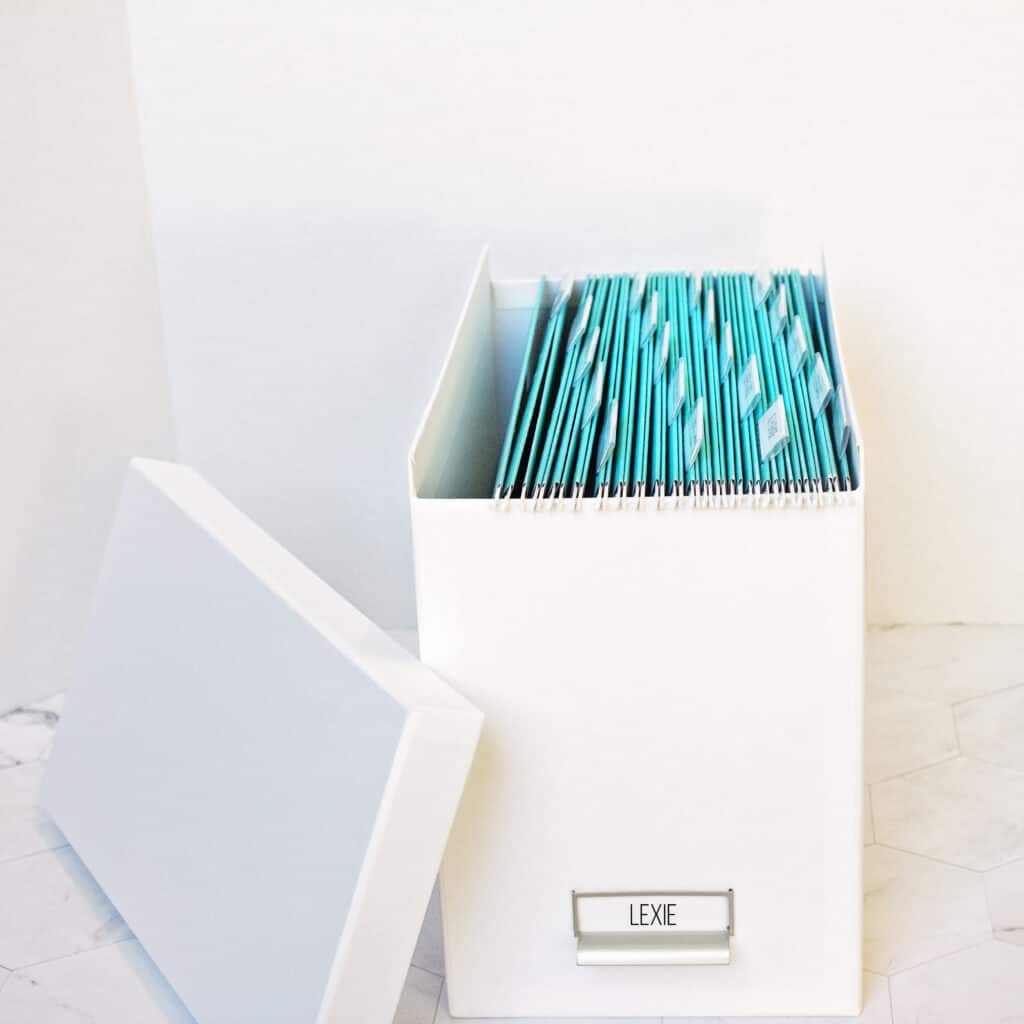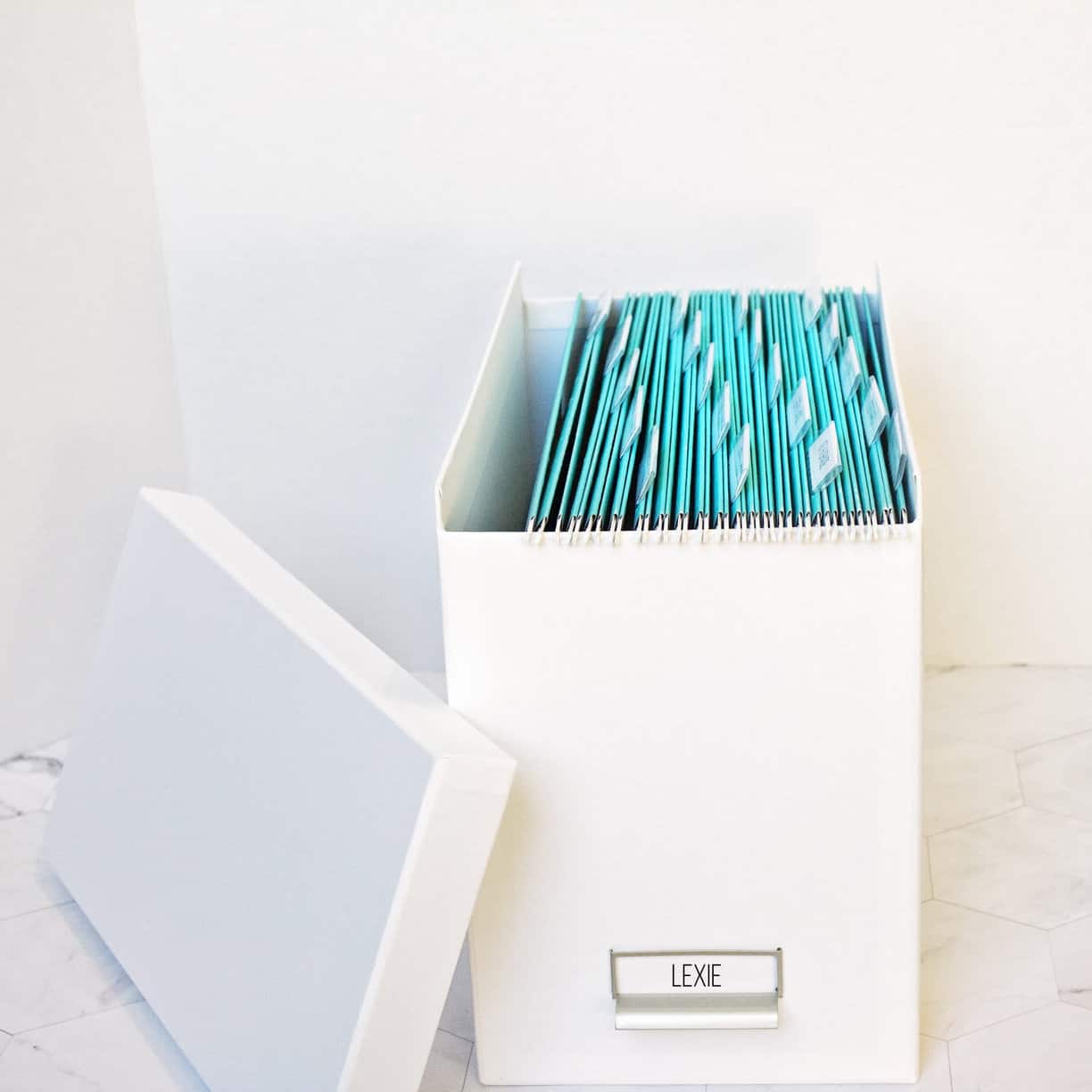 Have several file folders labeled with what school year that school work is from. I'd suggest writing their particular grade and the actual year (like 2022) on the folder. You could even add their school picture from that year to the front of each folder!
If you're storing larger school memorabilia or a photo album with pictures from that year that you'd like to store, you can put them in a separate, larger box, or you can have smaller boxes within a larger bin that keeps them all together.
When you're looking for a box to get, I'd suggest looking for one that has enough space for future grades' school work, or you might need to replace your bin as their collection grows.

Make a File Folder or Binder
If you don't keep lots of your child's papers, you can use up less space by storing their old papers and memorabilia in a file folder, accordion folder, or binder.
This way, you can keep all of their papers from one school year in one place. You can also add things like report cards, awards, and special notes from teachers.
Similar to the box method, label each binder with the child's name. You can also color code by grade level or by child, depending on what you prefer. It's a simple system if you are only keeping a few things from each school year.
Keep a Digital File
If you don't have tons of space in your home, or you just don't want to hang onto physical copies of their work, I love the idea of creating a digital file folder to store papers.
This method makes it easy to organize school papers and essays, as you can create multiple folders separated by grade, class, project, teacher, etc.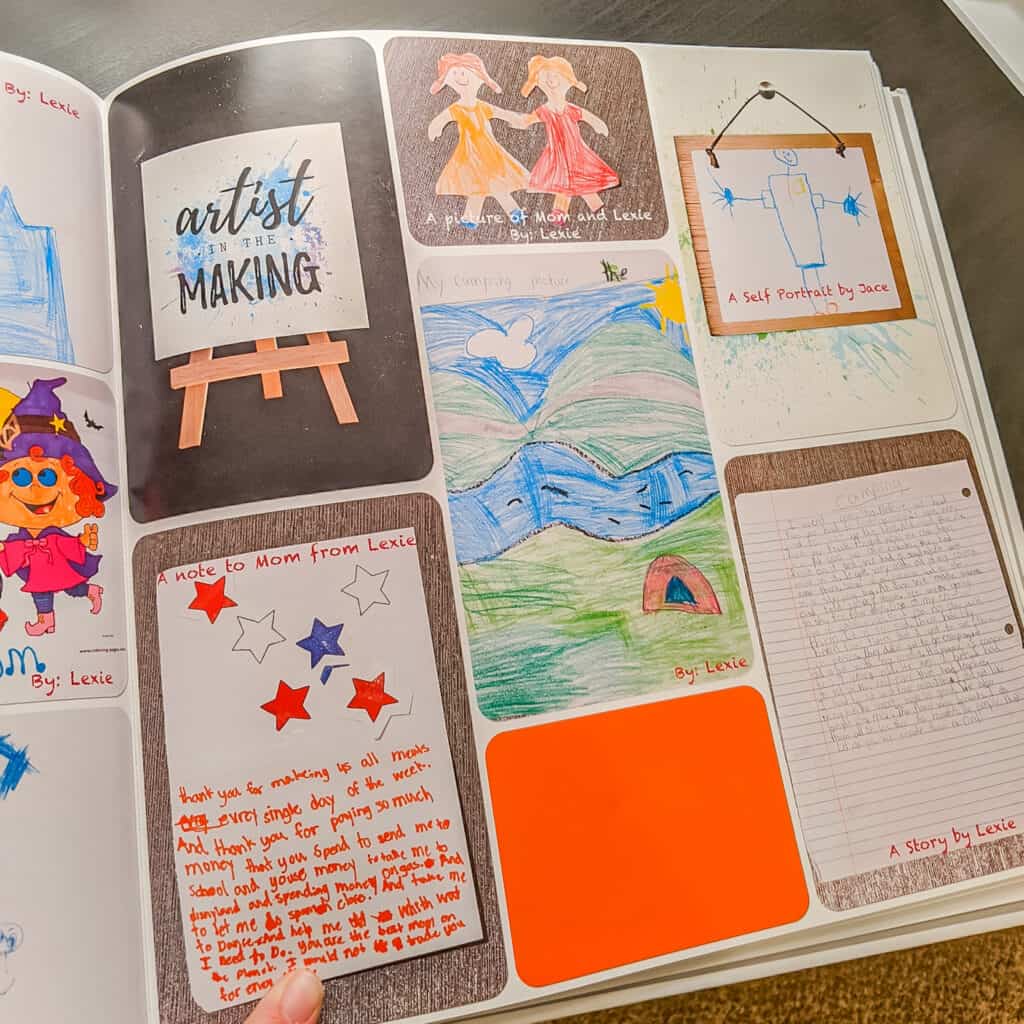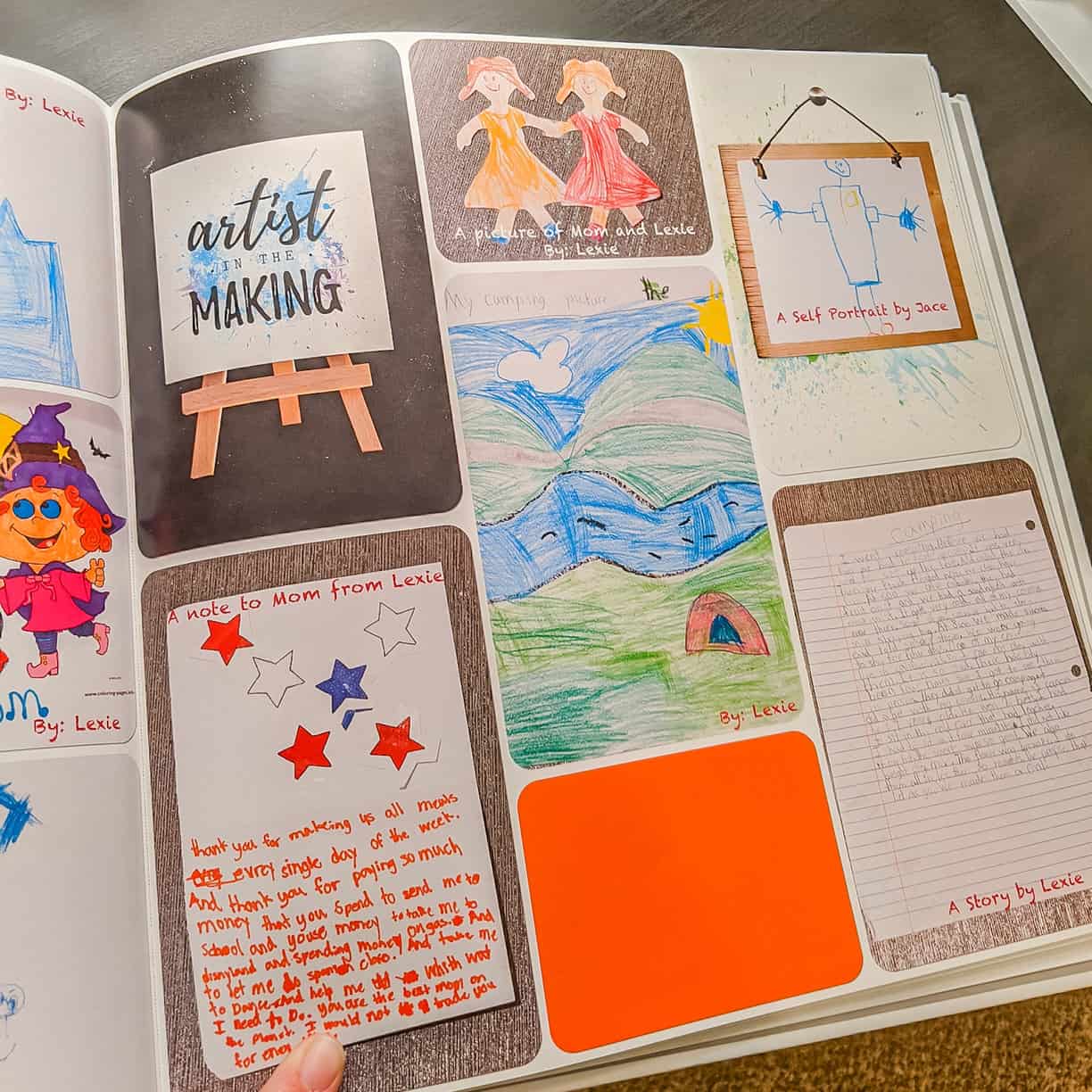 Just scan the paper they'd like to keep and organize it on your computer. If you don't have a scanner, you can also take a photo of the work with your phone or a camera and upload it that way! Taking a photo can work even with large projects, paintings, or posterboards.
Then, after you scan or photograph each piece and upload it to your computer, you can throw out the school work! This will save you tons of space.
Of course, if you want the actual physical copy of some things, you can keep those special items. But going digital with most projects and papers can save you tons of space.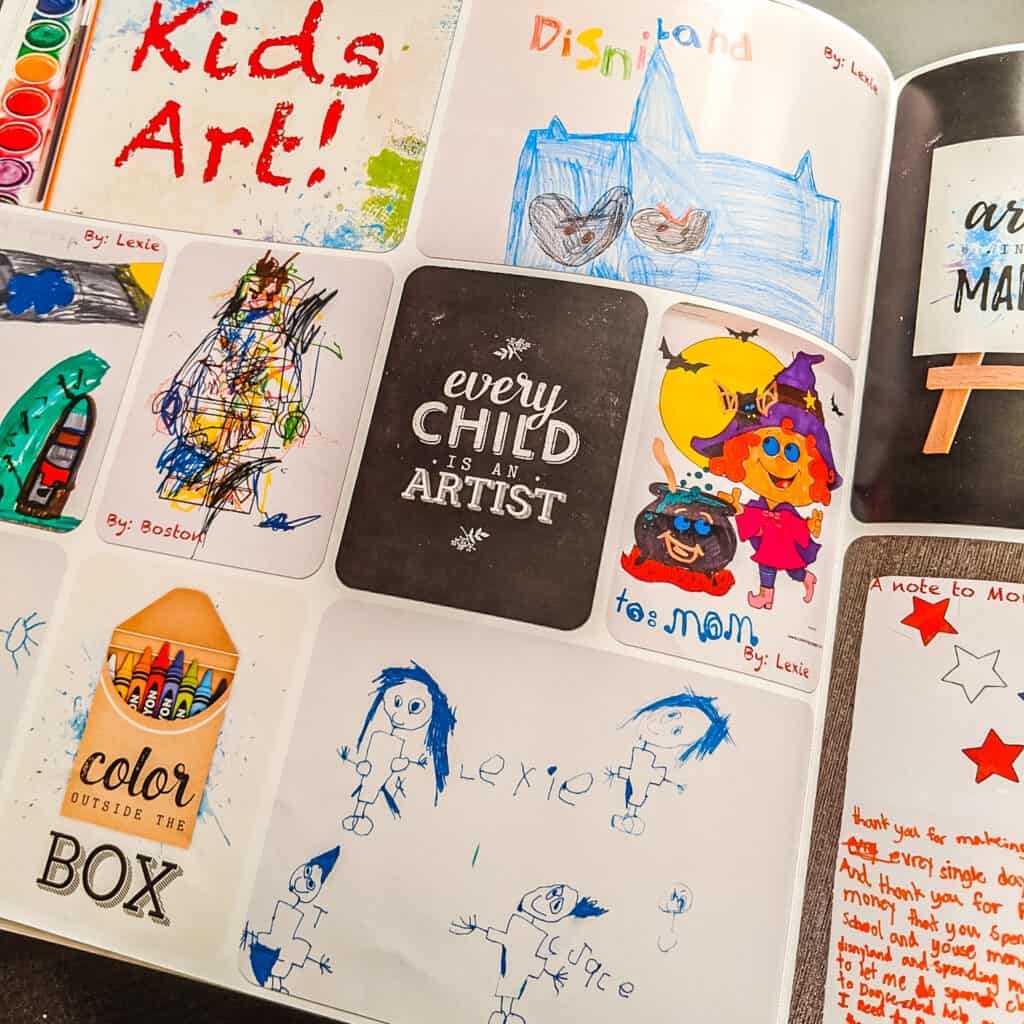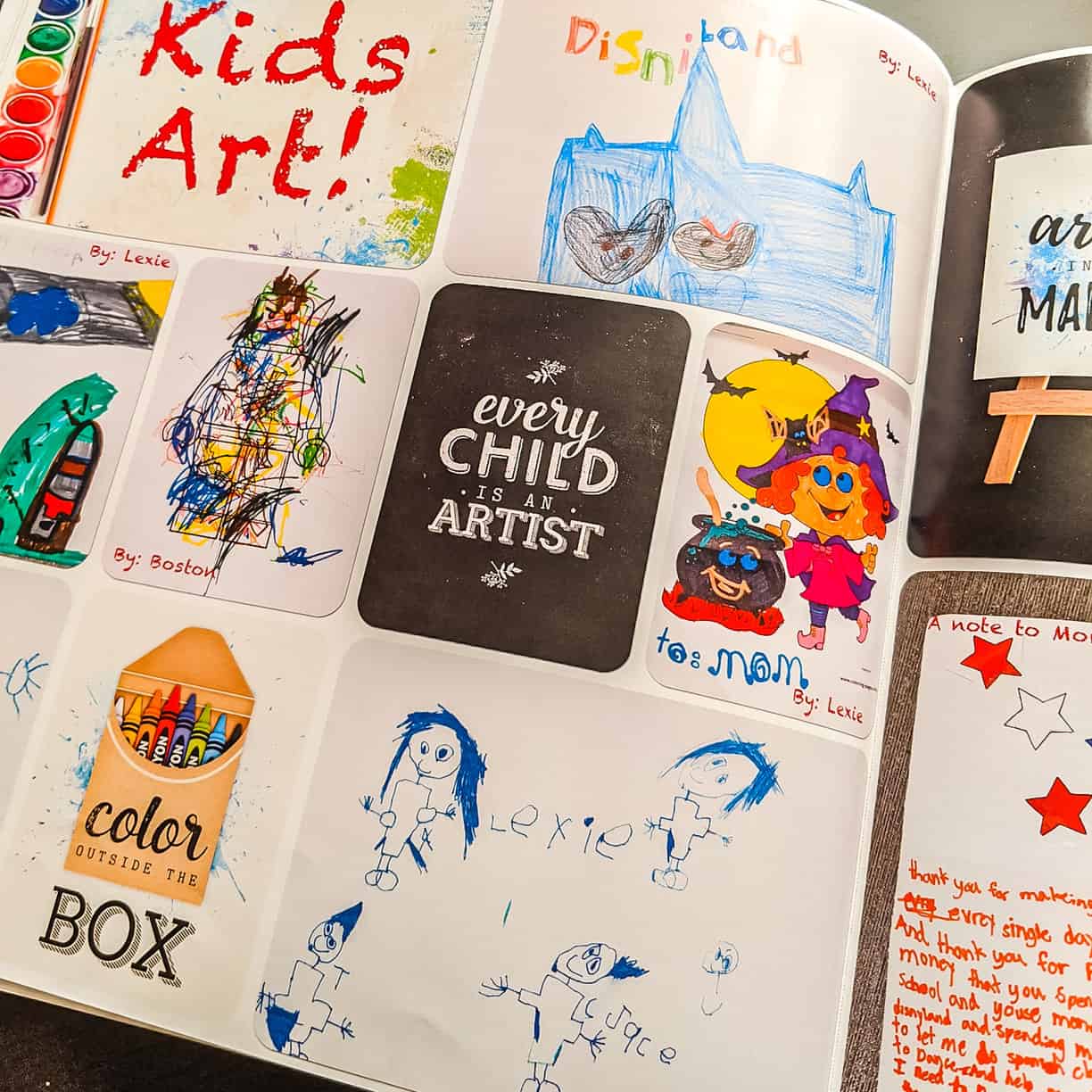 Storing and Organizing Papers and Memorabilia
If your child has started school, you know that, even if it doesn't seem fun to hold on to old school work or projects, it's such a great idea to store some of it.
By no means am I suggesting you keep every piece of schoolwork your kids have made, but your kids will probably find it fun to look back through some sentimental items like big school projects or art pieces.
Have a manageable collection of your child's proudest accomplishments that they can look back on when they get older. I'm sure they'll appreciate it!