10 Game-Changing Closet Organization Ideas
The closet can get messy really quickly, but decluttering can only go so far if you aren't willing to get to the root of the problem: habits. Organizing a closet goes beyond moving things here and there each season.
The organization process must fit your individual closet and meet your tastes and behavior, let alone adjust to your aesthetic. We've compiled ten universal and game-changing tips to help you transform your closet into an organized space.
Declutter First
Before kick-starting, it would be excellent if you purged your closet first. It will allow you to sort things out that are cool but take lots of space and sometimes even irritate you. No, you won't need to throw them away. The provided tips will help you place such items in the right spot.
Pick up some new hanging and folding techniques
Hanging and folding methods often get overlooked when it comes to organizing space. These methods can free up lots of room and make the closet more visually appealing. Try to practice tucking bras inside of one another or putting smaller bags and purses into bigger ones. Vertical folding is another way to make the most out of drawer space.
Vacuum seal Items You Don't Use Often
Every closet includes bulky seasonal items, and there is no need to let them take up considerable space. After all, why let winter jackets clutter up the closet if you don't use them in summer?
Using a vacuum seal bag, you can compress clothes and put them somewhere they won't bother you until the beginning of the right season. Doing that is as easy as using an online image converter to transform pictures to the desired format. All you need is a vacuum bag and vacuum cleaner.
Pro tip: wash your clothes before sealing them. Once you need to open those bags, your clothes will be clean and smell just right. If you want them to still smell fresh like laundry, consider adding in a dryer sheet to the bag, too!
Add extra shelves and drawers
Shelving is a fantastic way to leverage your closet space and put more things in it. If your shelves have more than ten (ideally, over 12) inches of space in between, you can go for adding an extra shelf, thus doubling the area for additional items. 
This allows you to more easily access the items that you need without disturbing the entire stack.
Store things by frequency
Stashing things you rarely use in the most visible and valuable closet space is a no-go. Instead, try tucking such things somewhere in the far-away corner. Instead, place items you use most frequently in the linen closet.
Categorize clothes
Organizing items by category is a simple yet practical way to keep things neat and clean. Don't touch and move those clothes you wear sporadically. The great thing about this tip is that you can customize it in various ways. For example, hangers will help you group sweaters and utilize a color coding technique.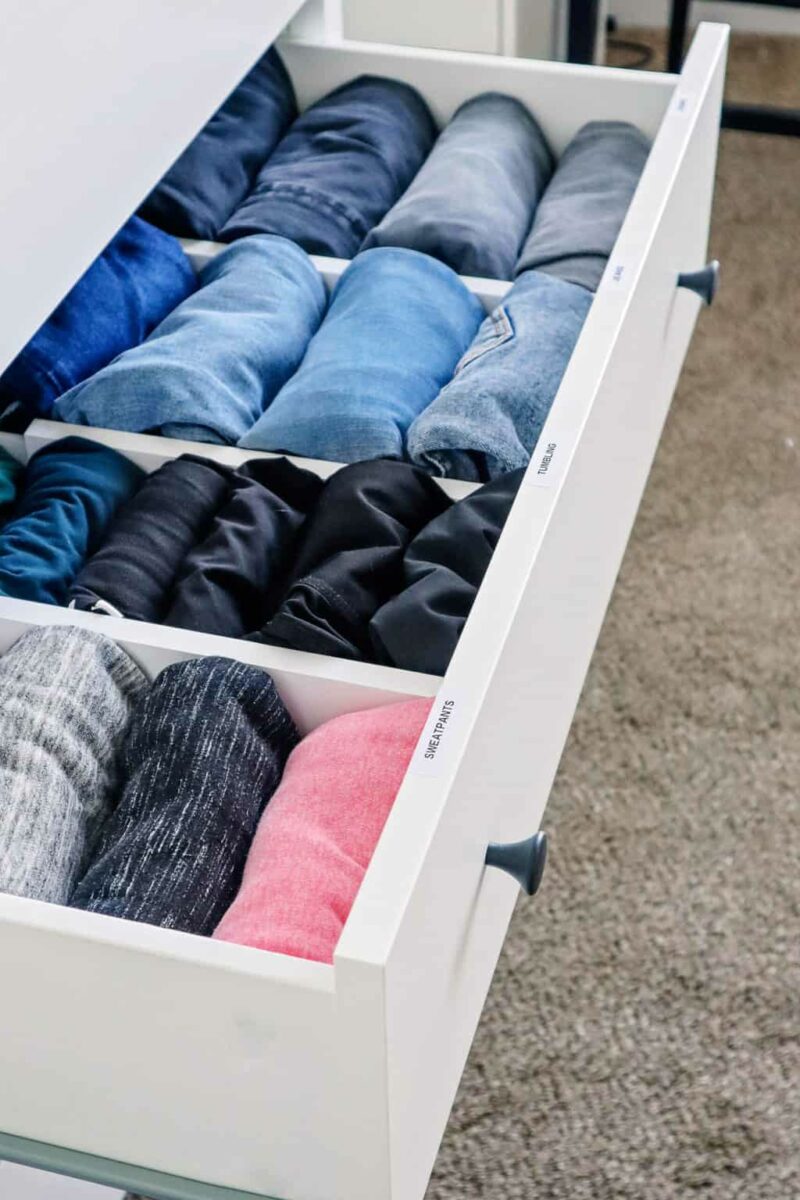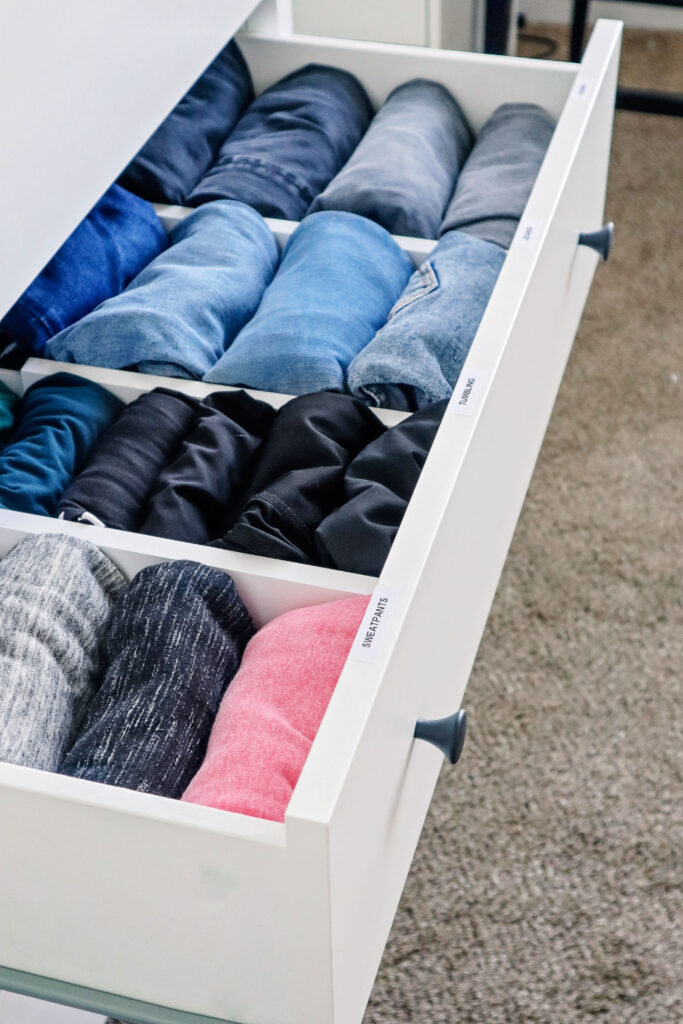 Match those organizers
Compartmentalizing the closet is essential to squeeze the most space out of a small closet. Not only do things like boxes and containers allow you to put more items in the closet, but they also help make it easier to find what you need as well as visually appealing.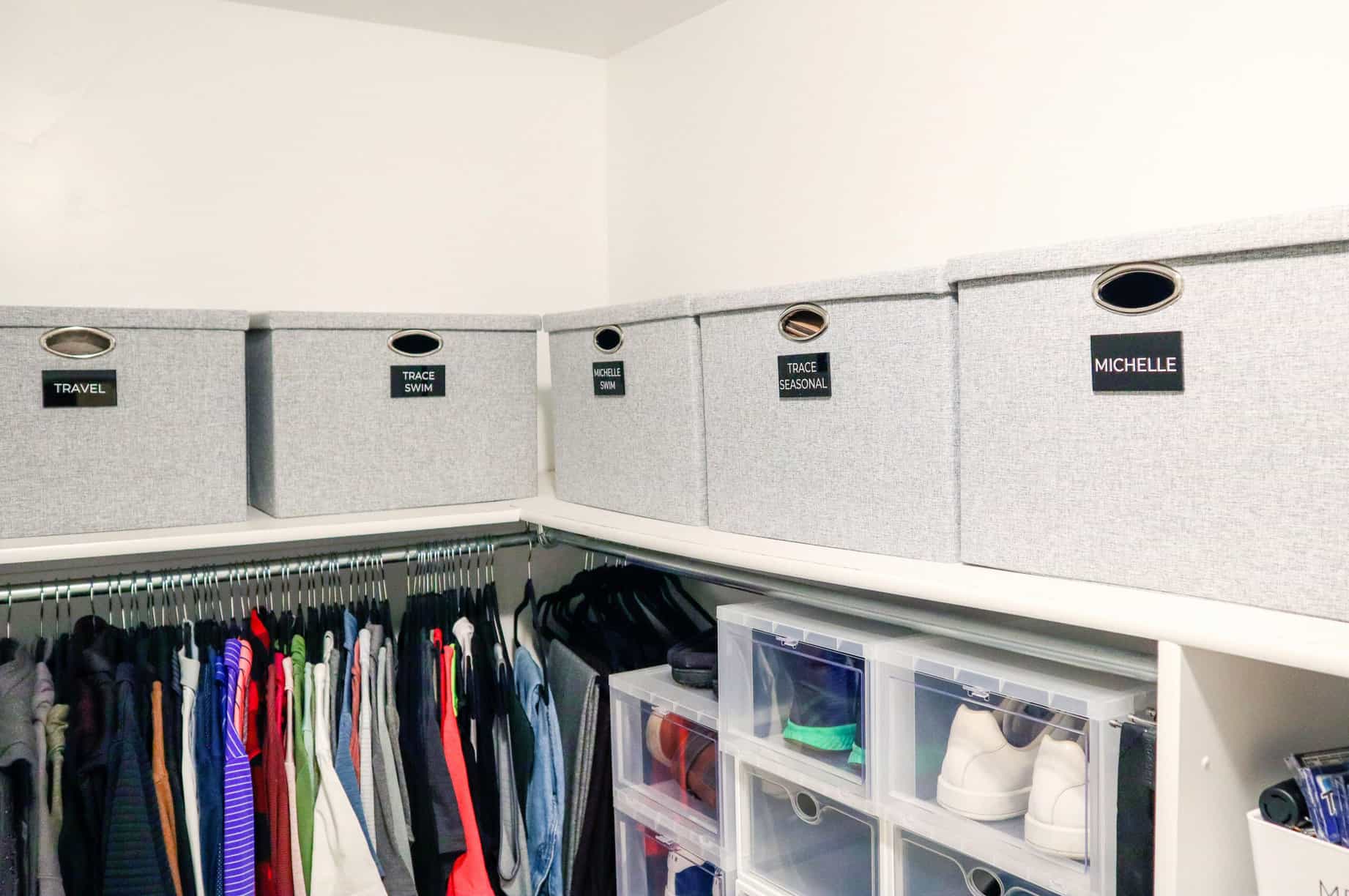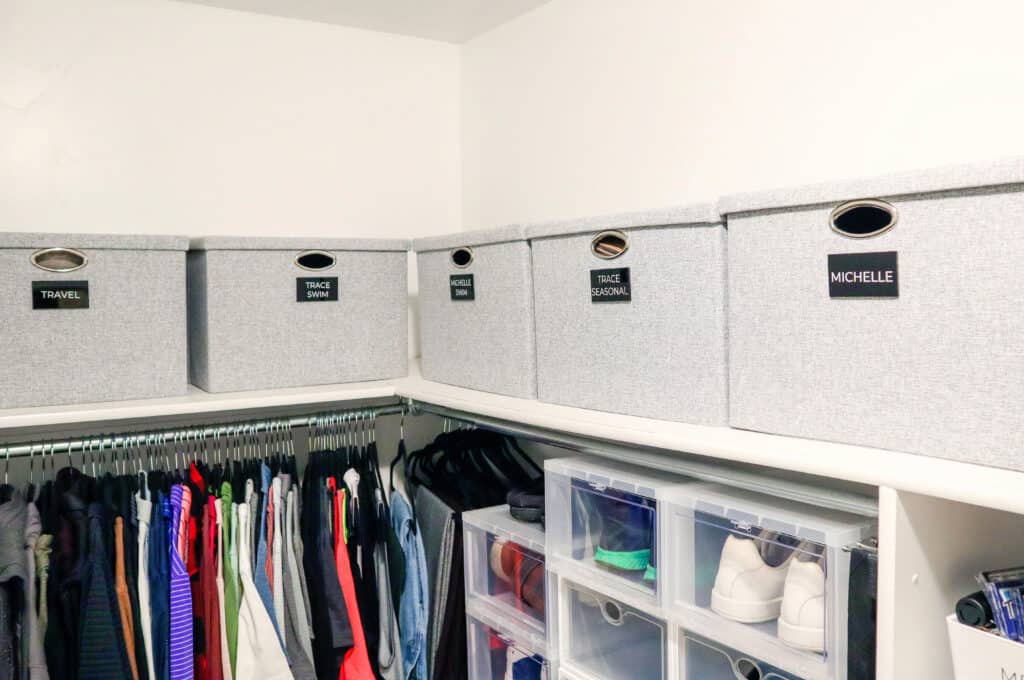 It would be best to stick to using all of the same style of boxes or bins to ensure they fit in the closet and help you create a clean, uniform look. Also, consider getting a hanging organizer if you have limited space for boxes/containers.
All the best closet tips
Closet Organization the easy way!
Looking for more closet organization ideas? I have tons of other posts you're going to love!
Stock up with some under-shelf baskets
Under-shelf baskets are perfect for storing accessories and small items and simultaneously placing them in the visible spot. Getting one or two under-shelf baskets will let you keep things within arm's reach.
Use the closet door
People often leave behind the inside of the closet door, but this is a lovely venue to hang things like scarves and shirts. You can take advantage of the inside-of-the-door space by using hanging racks or a hanging organizer. Or both of them.
Create a designated Shoe Area
Shoes are pivotal in our lives, so allocating enough space for them is necessary. Here, you have several options to place your shoes and organize the closet efficiently. For instance, you can get multi-floor shoe storage at the bottom of your closet.
Alternatively, you can place them on top of a shelf. Whatever you choose, remember to keep them unfolded; this way, they will serve you for longer.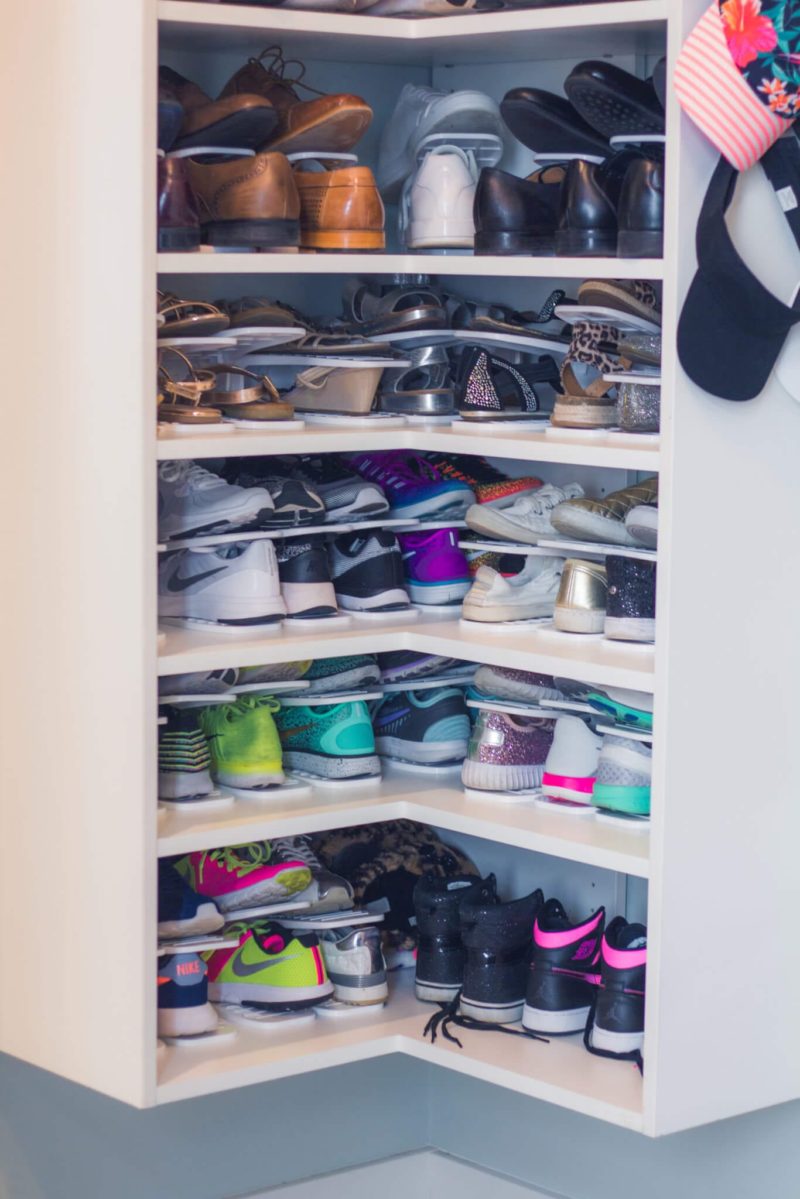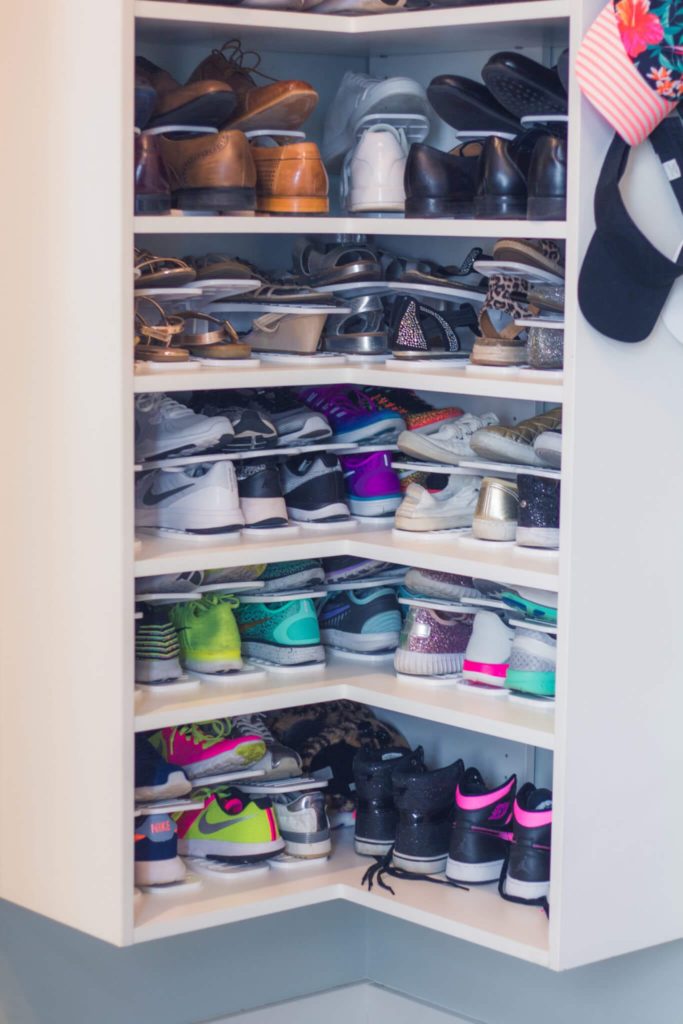 Get a waterfall hook and/or adjustable closet rod
A waterfall hook is a heavy hitter in stacking things without turning them into a dense forest and is yet another good thing to hang over behind your closet door. If you already have enough things hanging on the door, think about purchasing an adjustable rod if you can add it to an existing one.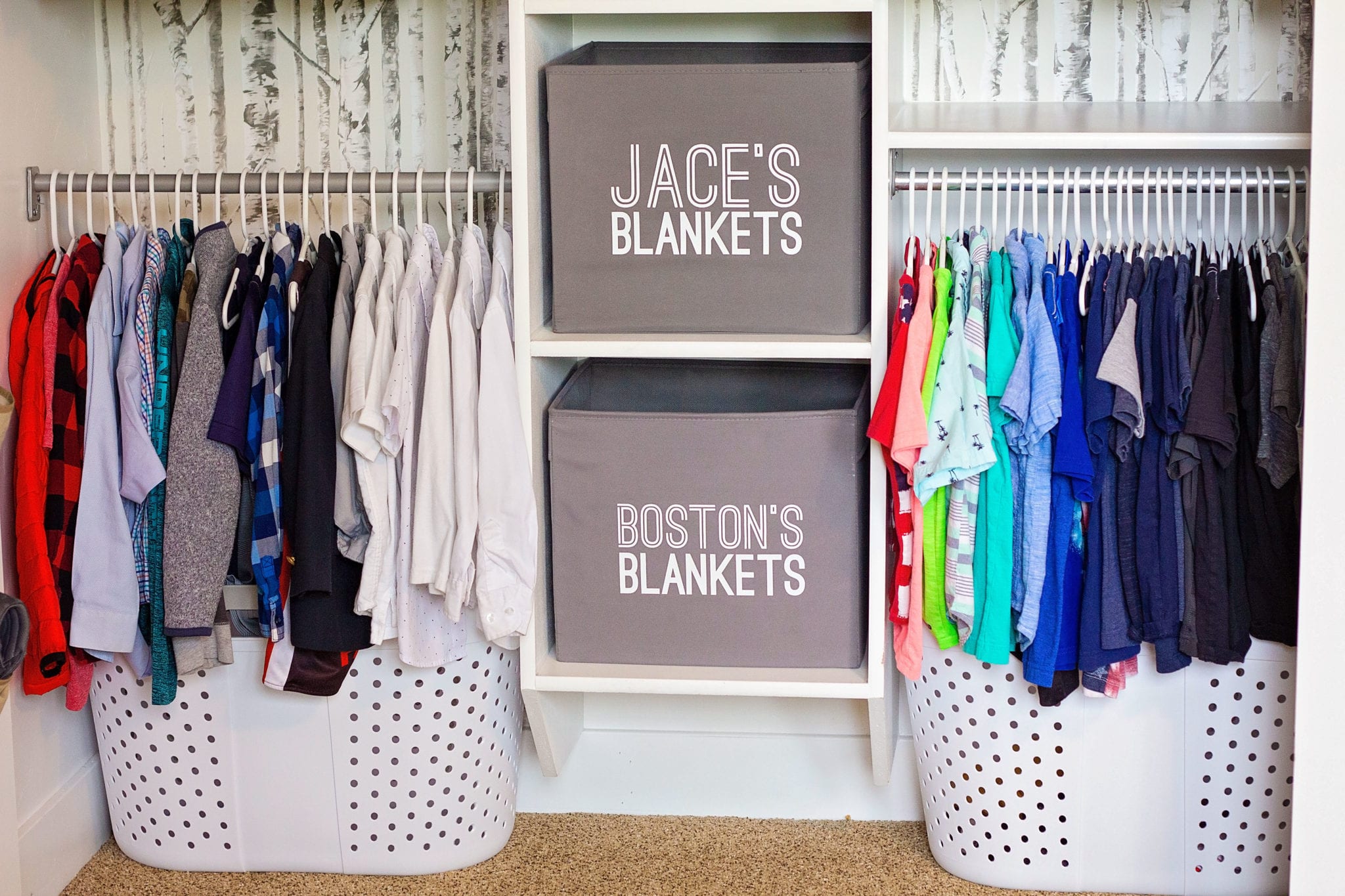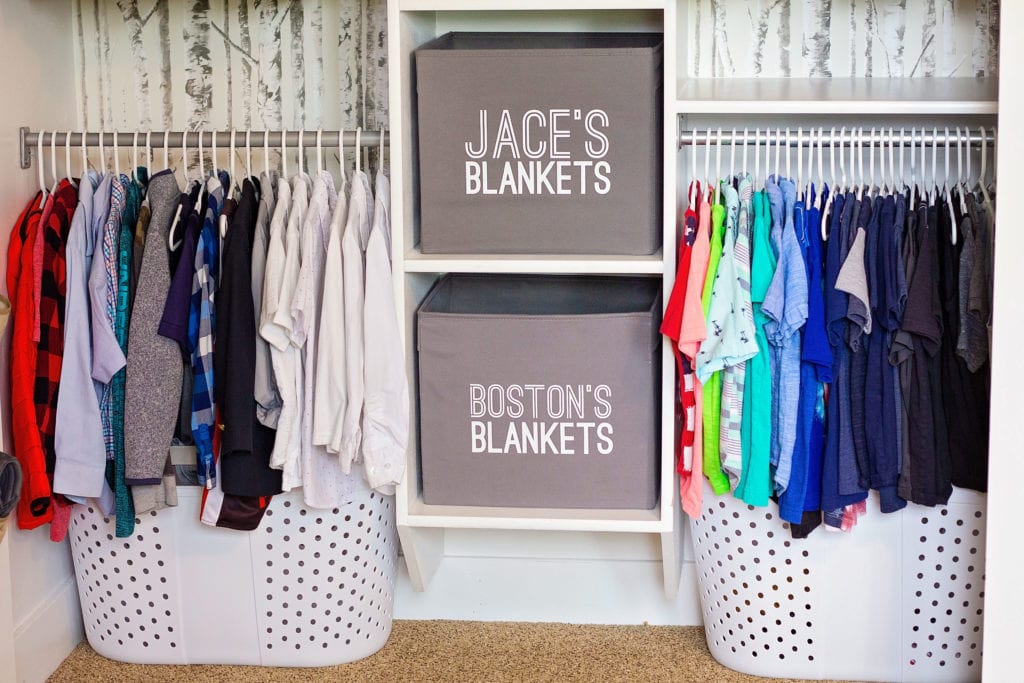 I hope these closet hacks have been helpful to you so that you can create and maintain an organized closet space in your home!