How to Keep Glass Shower Door Clean + 10 Tips to Clean Shower Glass
Have you installed glass shower doors but are worried about their time to time maintenance? That's common! It happened to many people as well until they were not aware of how to keep shower doors clean. Well, at the end of this article, you will feel like cleaning your glass shower doors is a piece of cake. When you are searching for the best glass cleaners, you will come across the most expensive ones. You don't have to buy such expensive solutions when you can DIY them. Yes, that's possible! You'll have to stick to the document till the end, as we are going to reveal some amazing tricks to maintain your shower doors.
Why add glass shower doors?
Now, first of all, have a look at some of the benefits that only glass shower doors can provide:
They make the space even brighter.
Glass shower screens or doors reflect the larger space behind, even if it's not real.
You can increase the sale's value and functionality of your home by adding these shower doors to your bathrooms.
They literally enhance the outlook of any modern or even traditional bathroom.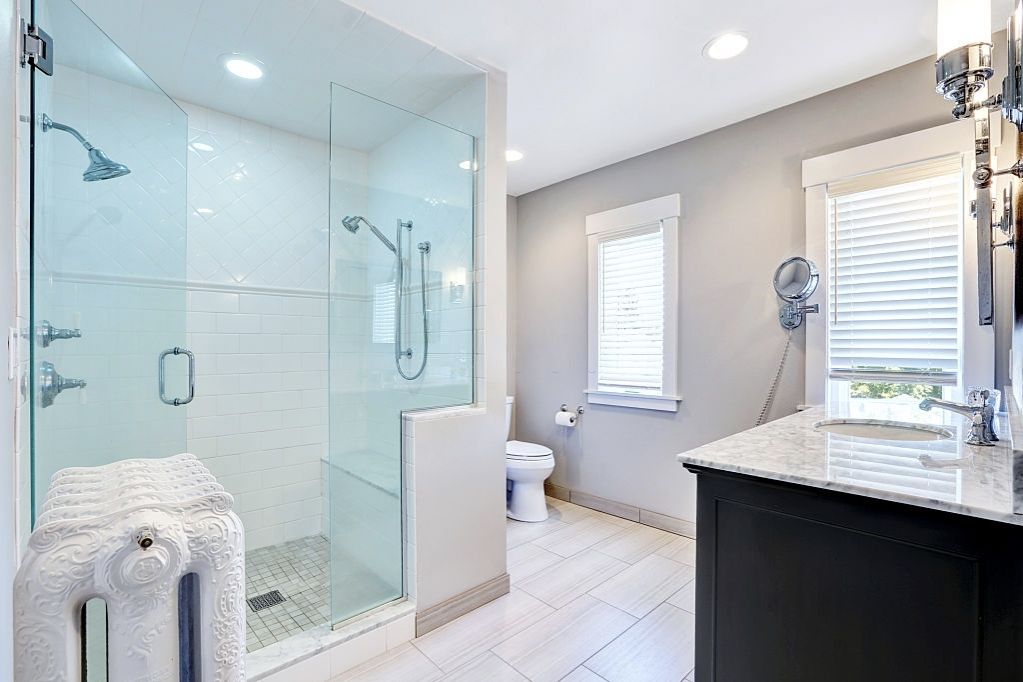 What are the problems you may face with a glass shower door?
Well, as there are pros of glass shower doors, there are cons, too. The most common problems that you may face by installing glass shower doors can be:
Leakage: Glass doors seem to be not so reliable, but it isn't so. You may face leakage if the door is not installed properly. Otherwise, this is a rare case.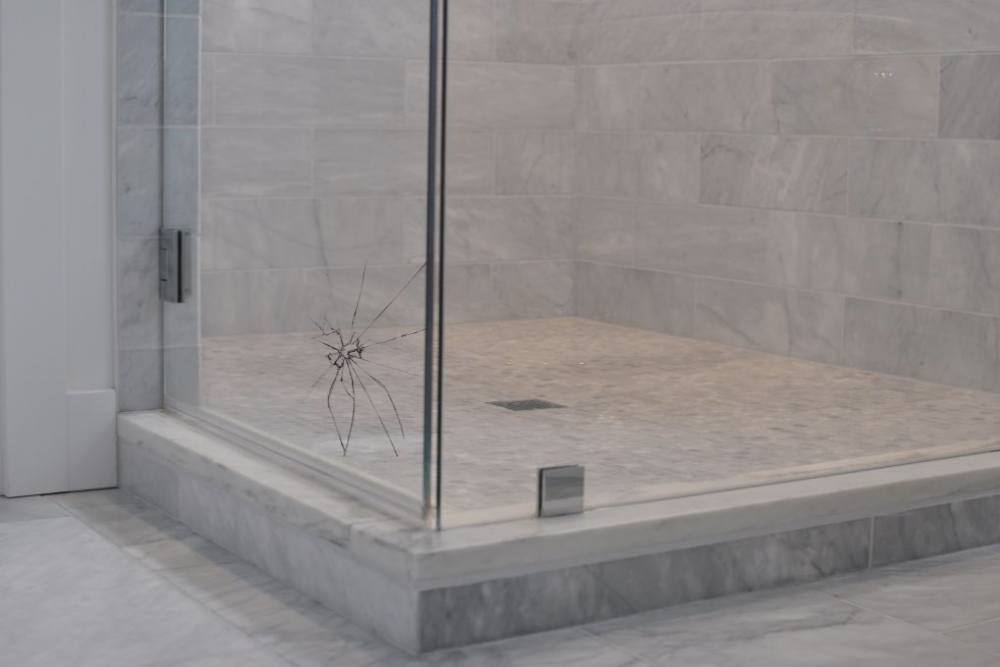 Soap scum: Due to frequent exposure to soaps and shampoos, the shower door may get soap scums that are hard to remove.
Breakage: As shattering is in the nature of glass, one can face the shattering or breakage of glass doors, if not installed professionally or not properly cared for.
Hard water spots: As the shower doors are daily exposed to moisture and water, it is more likely to get hard water spots. This is something really awkward. And you might not be able to get rid of such spots if you don't clean them on time.
Difficult to clean the glass: Glass needed to be cleaned regularly because a single spot is clearly visible on the glass surface. That's why it's hard to maintain the cleanliness of glass shower doors.
What causes hard water and soap scum to build up?
Whenever the soap is combined with water, specifically hard water, due to calcium ions it becomes scum rather than just washing off. Soap sticks to the clothes, hair, skin, or even the walls of the shower area. If the shower enclosure is made of glass, soap scum is more visible and can make your cleaning job hard.
Soap scum builds up over time and makes it even more difficult when cleaning shower glass doors. Soap scum builds layers and layers of grime making it overwhelming to clean.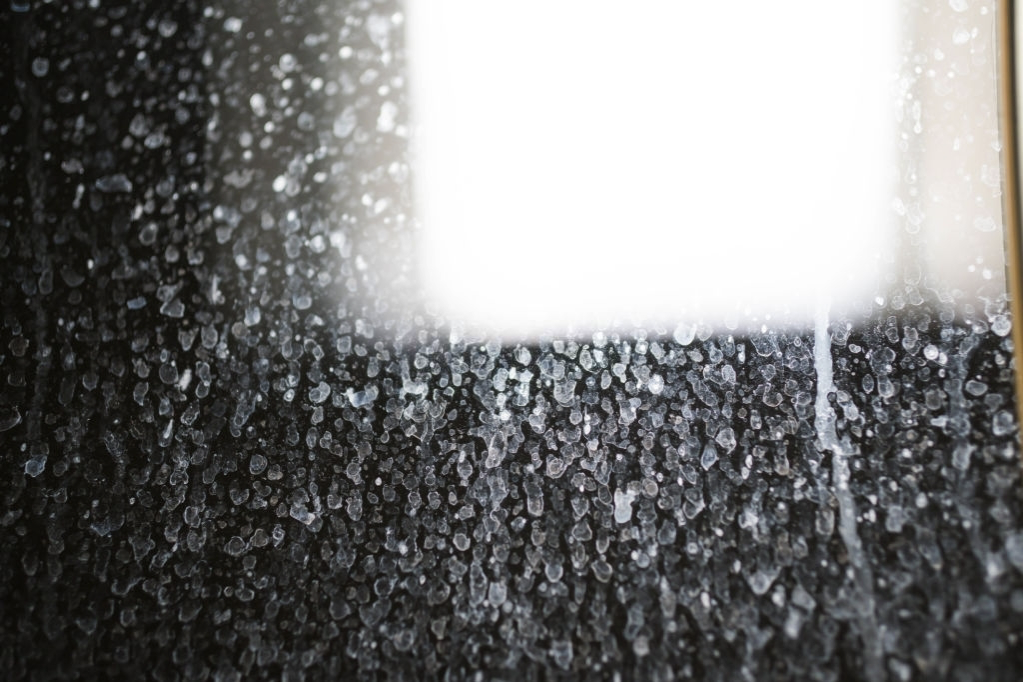 On the other hand, due to daily exposure to hard water, its spots are built upon the glass surface when they are dry. Such spots are visible, too. So, you should get rid of such spots with the help of cleaning solutions and other ways to maintain cleanliness.
"Preventing hard water and soap scum buildup is crucial for maintaining the longevity of your plumbing system and the quality of your water," advises Ava Martin from Qualitywaterlab.com. "By using a salt-water softener or a salt-free alternative, you can effectively combat, or eliminate these issues and enjoy the benefits of clean, soft water in your home."
How often should you clean the shower glass?
You need to clean the shower screen or shower tub door once a week, but as it is glass, you should pay a little bit more attention to its cleanliness. If you are a busy person then you can clean shower glass after every 2 days, otherwise, wipe it daily. Or it is said that, if you wipe your shower glass after every shower, then you won't get soap scum or hard water spots on your glass door. At the very least, wipe it once a day to achieve a clear and clean shower glass.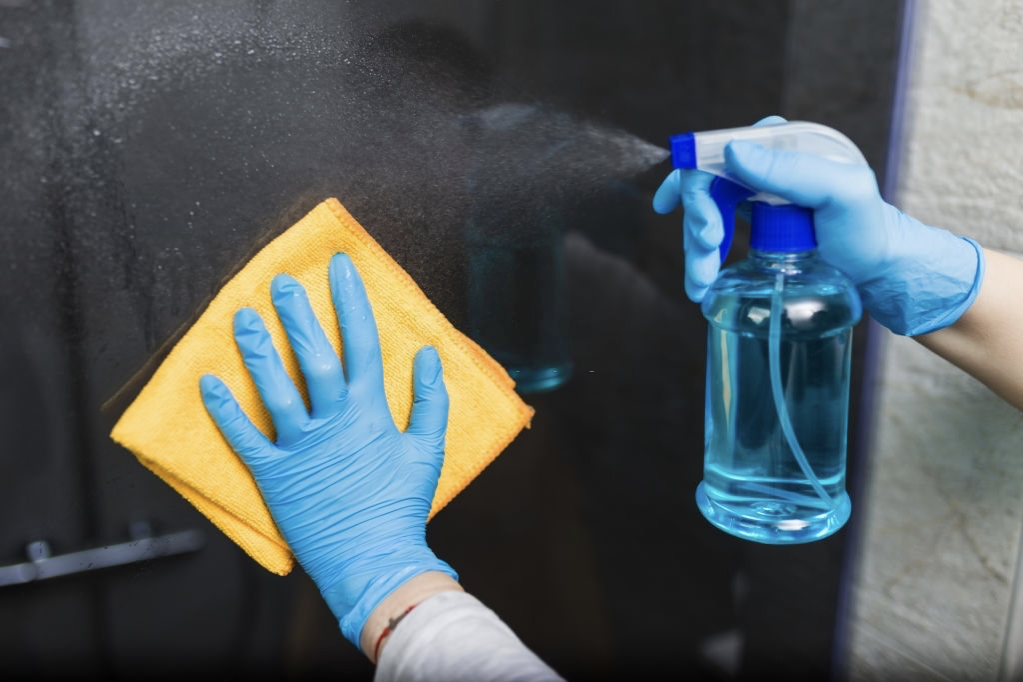 How do you clean the glass shower doors?
We understand that cleaning the glass shower doors might be difficult for some people. And some people put off cleaning glass shower doors for extended periods of time. And you can stop using expensive glass cleaners that claim to help you easily clean glass shower doors. Here are a few tips for shower doors with the help of already made glass cleaners that are available at reasonable prices in the market and are valuable. Or simply DIY glass cleaning solutions with effective materials so that you can avoid soap scum buildup.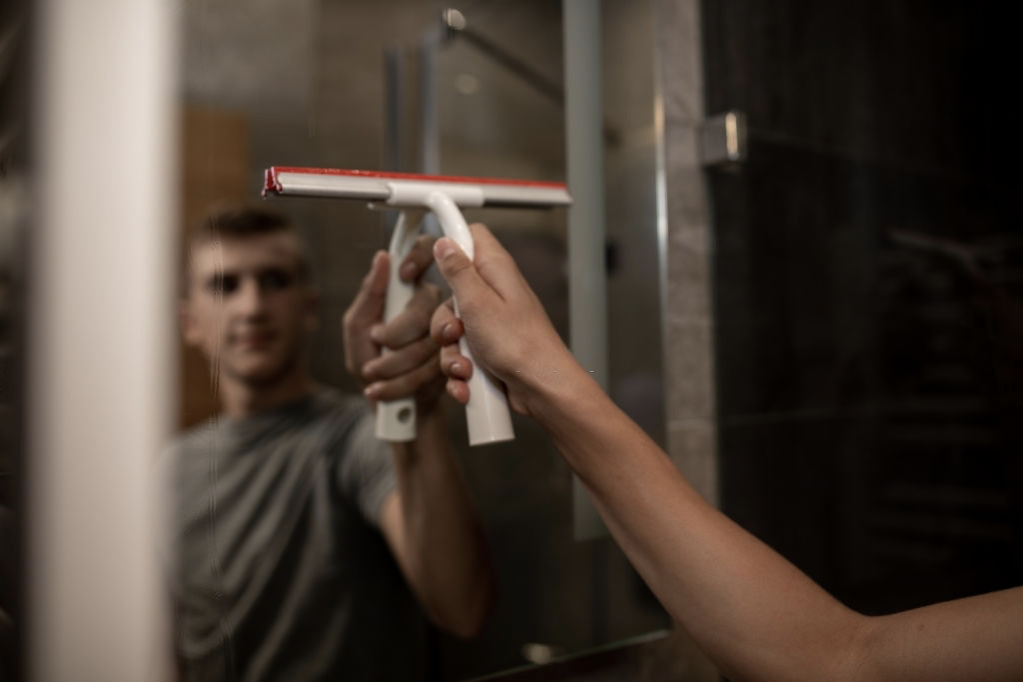 DIY methods to clean shower doors
As we have discussed earlier, DIY solutions are also very effective, if you have made them properly. So, here are some of the best and easy cleaning solutions that you can make with daily used ingredients. You must be having white vinegar, lemon, and a pinch of baking soda at home, right?
These are our ingredients to get amazing results. Now let's start with our first DIY glass cleaning solution.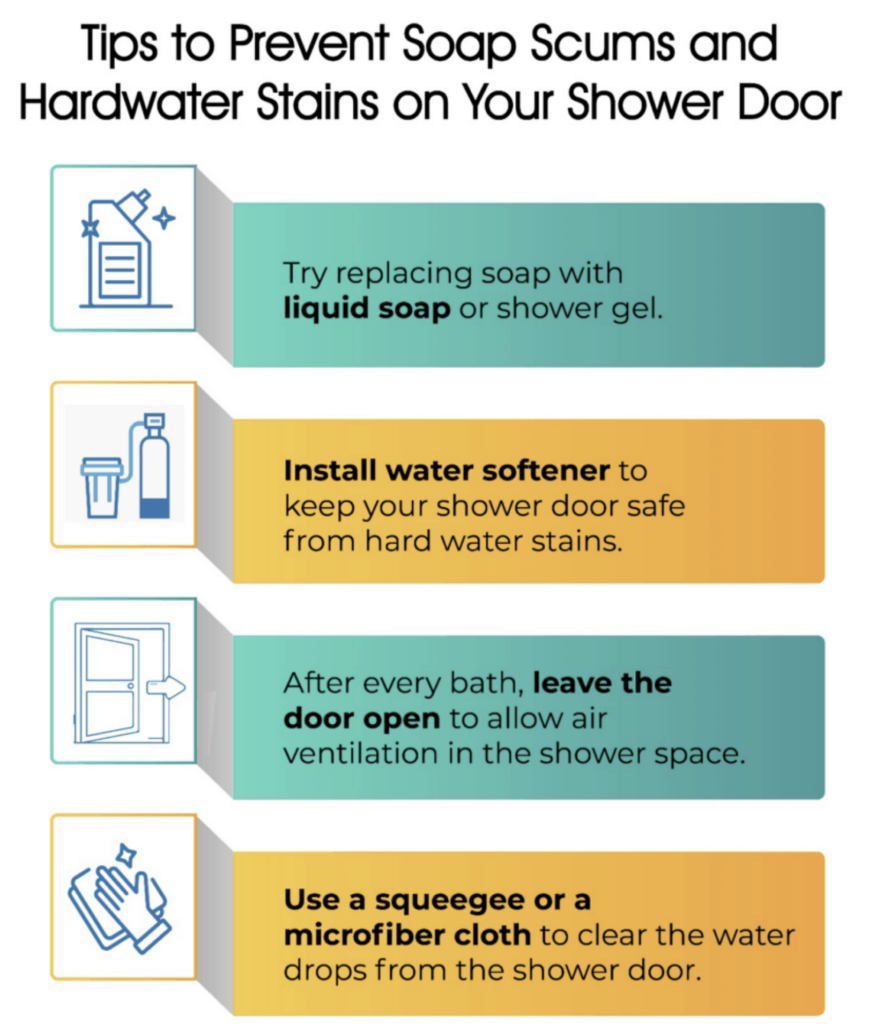 Cleaning solution with vinegar and water
This is a very effective cleaning solution if you want to clean your shower doors like an expert. All you have to do is to get these materials and try them for once.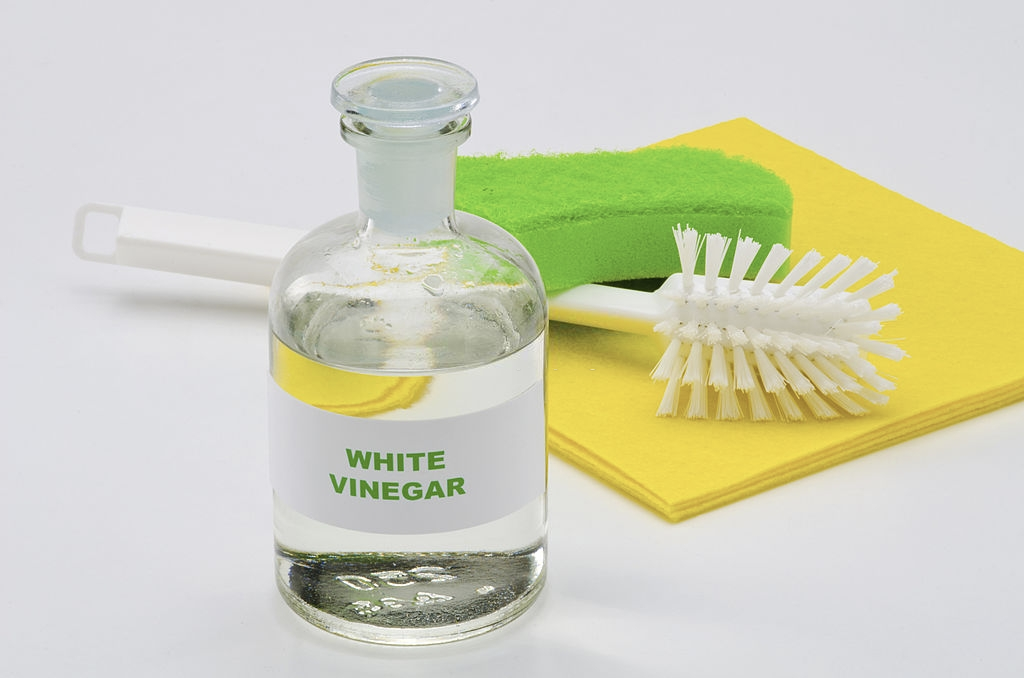 All you need:
Vinegar
Water
Empty Spray Bottle
Microfiber Cloth
How to make it?
First, take a bowl and add 1 portion of white vinegar that is also known as synthetic vinegar.
Then add double the portions of water.
Mix it well and pour it into an empty bottle of spray.
Use it regularly, just spray it over the glass thoroughly and let it sit for 2 to 3 minutes. Then wipe it with a microfiber cloth.
Cleaning solution with vinegar and baking soda
It's the icing on the cake. Vinegar itself removes dirt spots but when it is mixed with baking soda, it becomes double effective.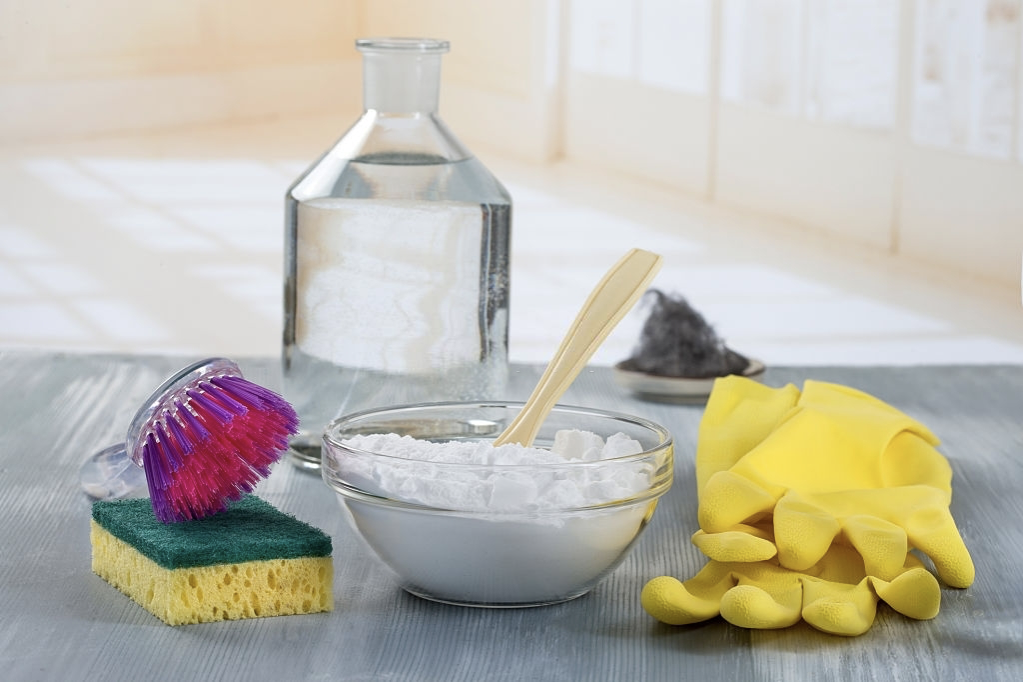 All you need:
White Vinegar
Baking Soda
Bowl
Microfiber Cloth
Empty Spray Bottle
How to make it?
Simply take some baking soda in a bowl and throw it over the wet glass surface.
Now pour some vinegar in the spray bottle and shower it over the glass, where you have already spread baking soda.
Let it sit for 3 to 5 minutes.
Now scrub the glass thoroughly with the help of microfiber cloth.
If the door appears spotless, then wipe it off with a wet cloth and then dry it with the help of a microfiber cloth.
If you see any spots left, repeat the process only to that specific area.
Cleaning solution with lemon and baking soda
This cleaning solution has the same effects as vinegar mixed with baking soda. Let's see how to make it if you don't want to use vinegar.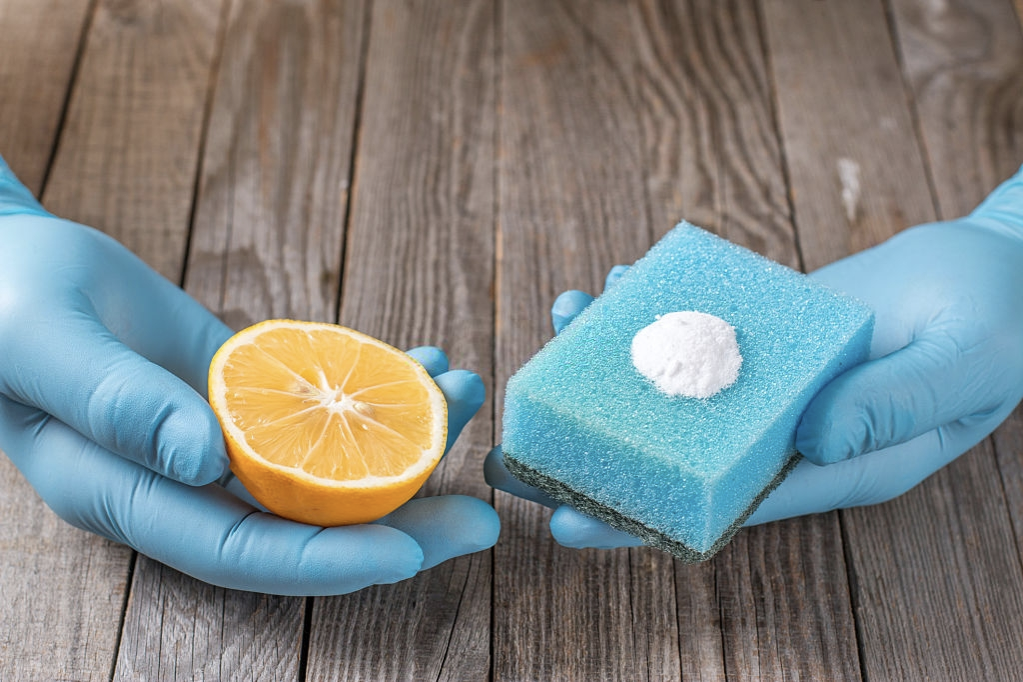 All you need:
Lemon Juice
Baking Soda
Spray Bottle
How to make it?
Add some lemon juice to the spray bottle, make sure it would be sufficient for a one-time clean-up.
Spread baking soda on the wet glass screen with the help of a cloth.
Shower the lemon juice on the door and let it sit for 5 to 7 minutes.
Scrub it off with the help of a fiber cloth, make sure there's no residue left.
Cleaning solution with ammonia
Ammonia solution can be made at home easily and it is really safe to use. Only if you are allergic to chemicals, then you may skip this one cleaning method and use lemon and baking soda instead.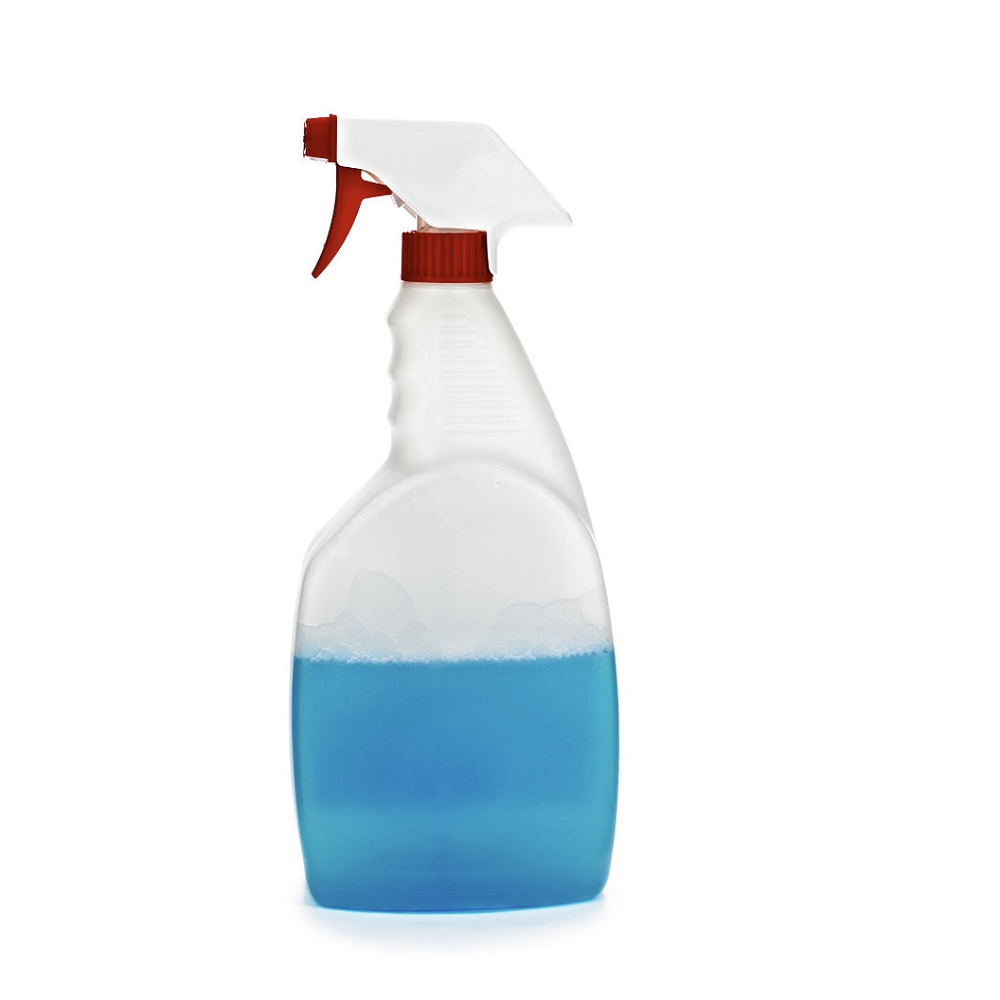 All you need:
2 Tablespoons on Ammonia
Spray Bottle
Microfiber Cloth
1/2 cup water
How to make it?
Mix two tablespoons of ammonia with 2 quarters of water, well.
Pour it into the spray bottle and shower it on the glass.
Remove it from a fiber cloth, don't scrub it. It may harm the glass.
These were some of the DIY glass cleaning solutions that you can easily make and adopt daily. These solutions will not harm your glass and they are safe to use for daily purposes. Just make sure to keep the ingredients as described.
Pro Tip: For avoiding soap scums is easy and can be reduced to some extent if you switch hard soap with a liquid shower gel.
Famous cleaning products
If you don't feel like using DIY methods all the time, you can adopt a glass cleaner, too. All products are not reliable. Have a look at the below-mentioned glass cleaners that are reliable.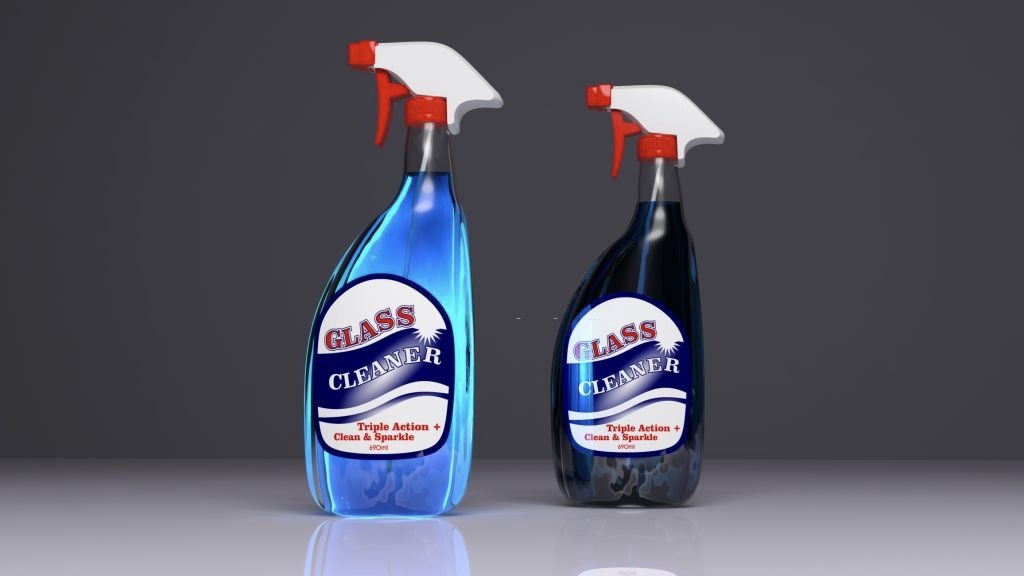 Bio-Clean is an amazing product to remove soap scums, mildew, and hard water spots. You can use it for cleaning windows, glass doors, or even tiles, too.
Unger is a professional glass cleaner that strictly removes dirt and other spots. This product will not leave any kind of film or foam on your glass doors or windows, you can rely on it.
Sparkle Cleaner and Stain Remover is a trusted daily usable glass cleaner. It works for every type of glass; that's why it is the most trusted cleaner ever. You can find it here.
What routine should you follow to keep your shower glass sparkling clean forever?
If you want to reduce or avoid soap scums, try switching the soap and using liquid soap instead. This can reduce the chances of building up to regular soap scums and mildew.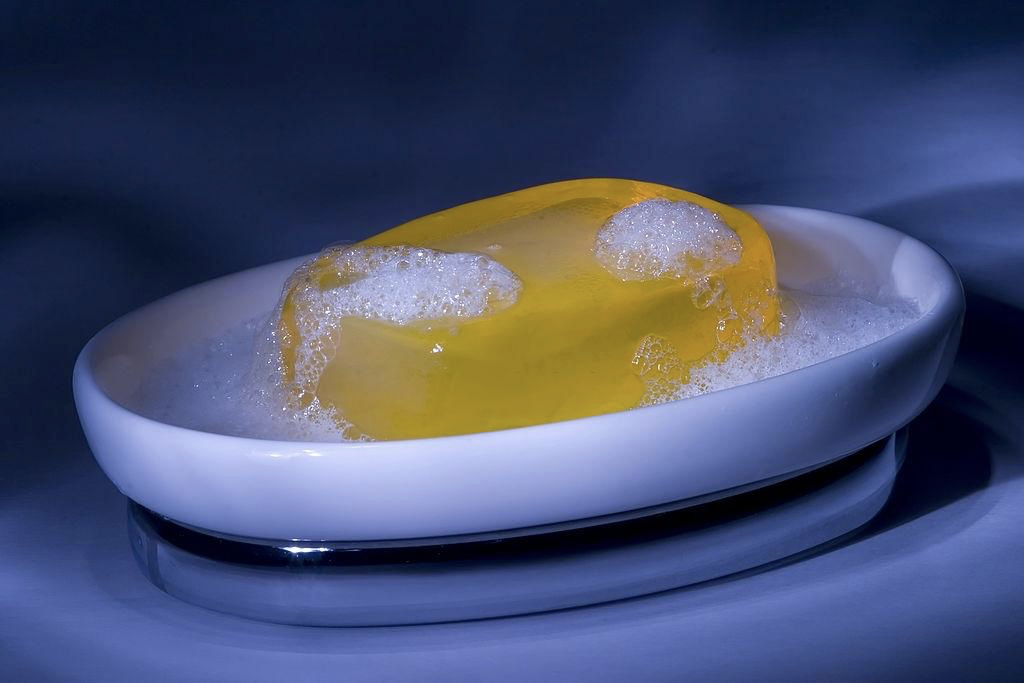 Make some effort to soften water
If you have hard water in your pipelines, then do some effort and use soft water instead of hard water. Soft water will never leave spots behind, so try using soft water for bathing. It will protect your skin, too, from dryness.
After every bath, make sure to leave the shower door open and let the air circulate. When air is thoroughly circulated in the whole bathroom, it will dry the moisture and protect shower doors from getting spots or any dirt.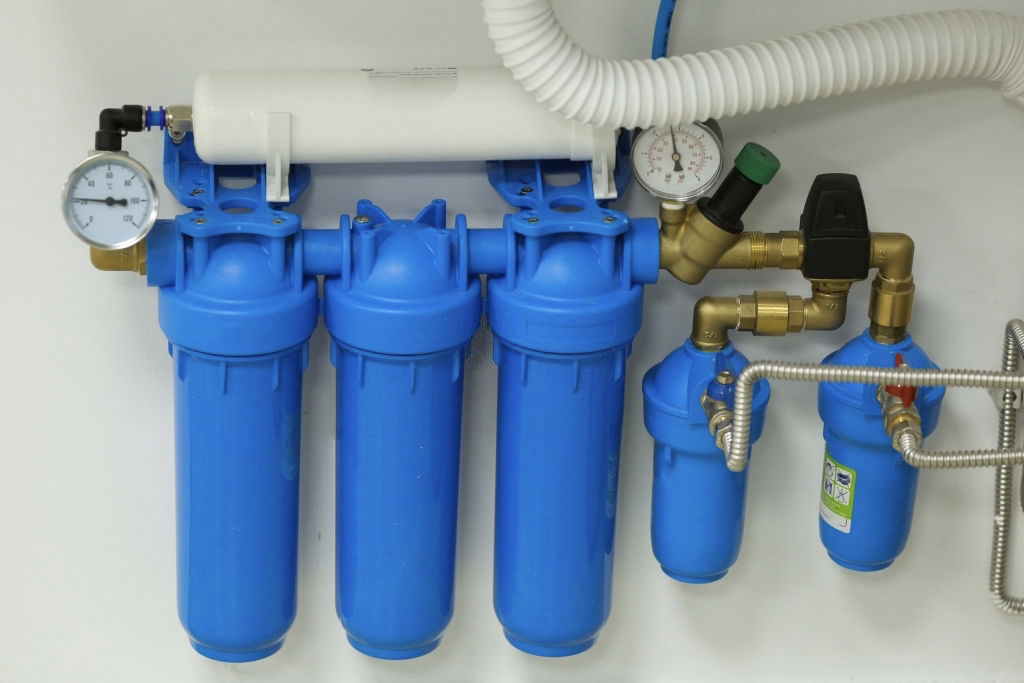 While clean-ups, use a squeegee to dry the entire door. A fiber cloth is also good but a squeegee will do all for you and maintain the cleanliness of your doors. It will help to remove dirt, too.
Our Suggestions!
We would highly recommend you to use the above-mentioned hacks and see the difference. Try the DIY cleaning methods instead of ready-made glass cleaners, it won't harm your bathing area, it'll protect the glass surface and it's safe for your hands too.