How to Pack a Weekend Bag: Essentials, Tips, and Tricks
Weekend getaways are the best. They're a chance to escape the hustle and bustle of everyday life and relax in someplace new. But packing for a weekend trip can be tricky – you don't want to bring too much, but you also don't want to forget anything important. That's why we've put together this list of tips on how to pack a weekend bag like a pro! Whether you're going camping, visiting family, or hitting up the beach, these tips will help make your packing process easy and stress-free.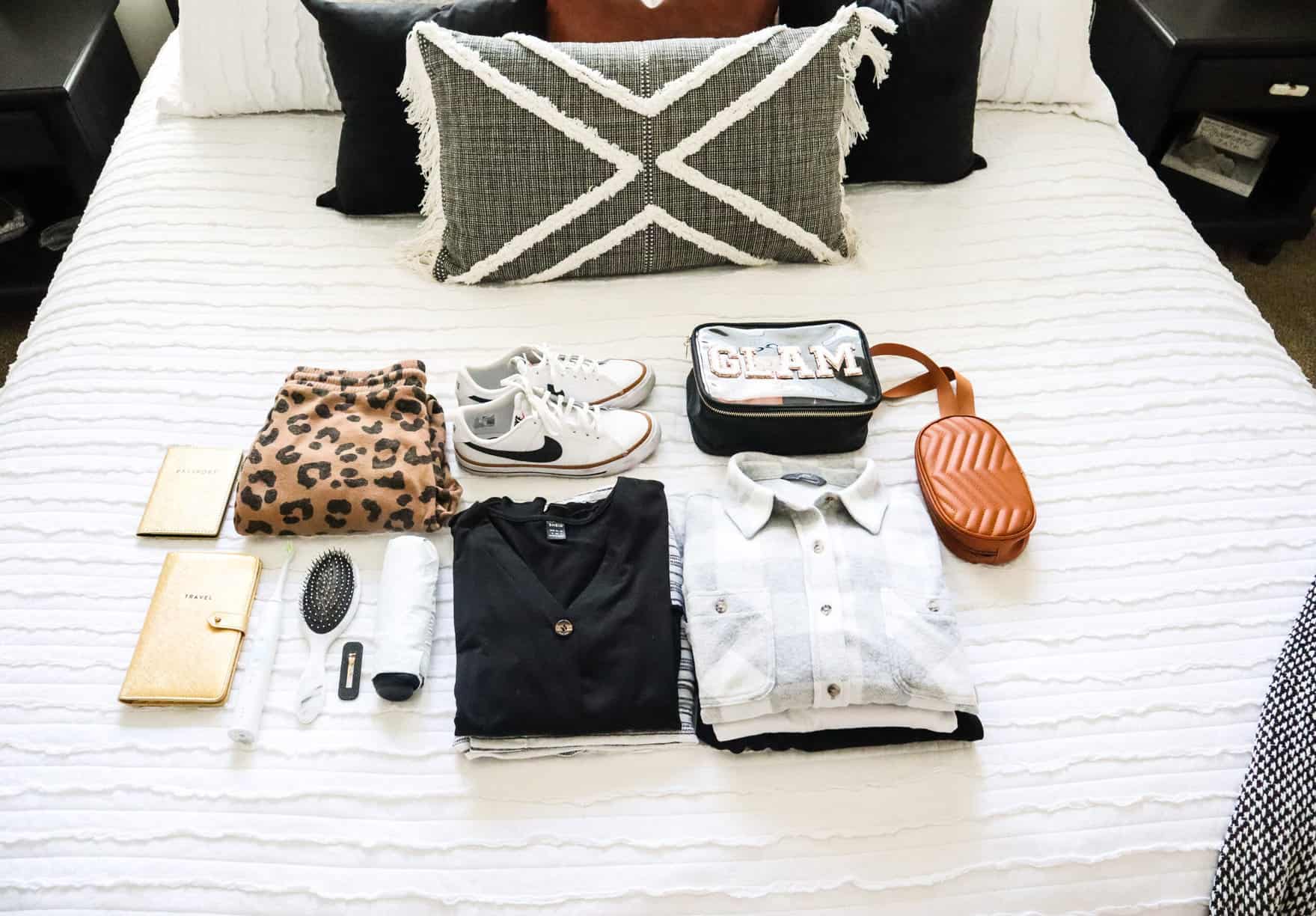 How Can You Save Space When Packing a Weekend Bag?
One way to save space when packing a weekend bag is by rolling your clothes instead of folding them. This will help you fit more into your bag and minimize wrinkles. I prefer to fold clothing items into thirds instead of doing a cinnamon roll type fold.
Another way to save space is by packing multi-purpose items, like scarves or sarongs, that can be used as both clothing and blankets.
It's important to check the weather before you pack so you know what to expect and can pack accordingly. This will help you avoid overpacking or packing items that you won't need in your weekend bag.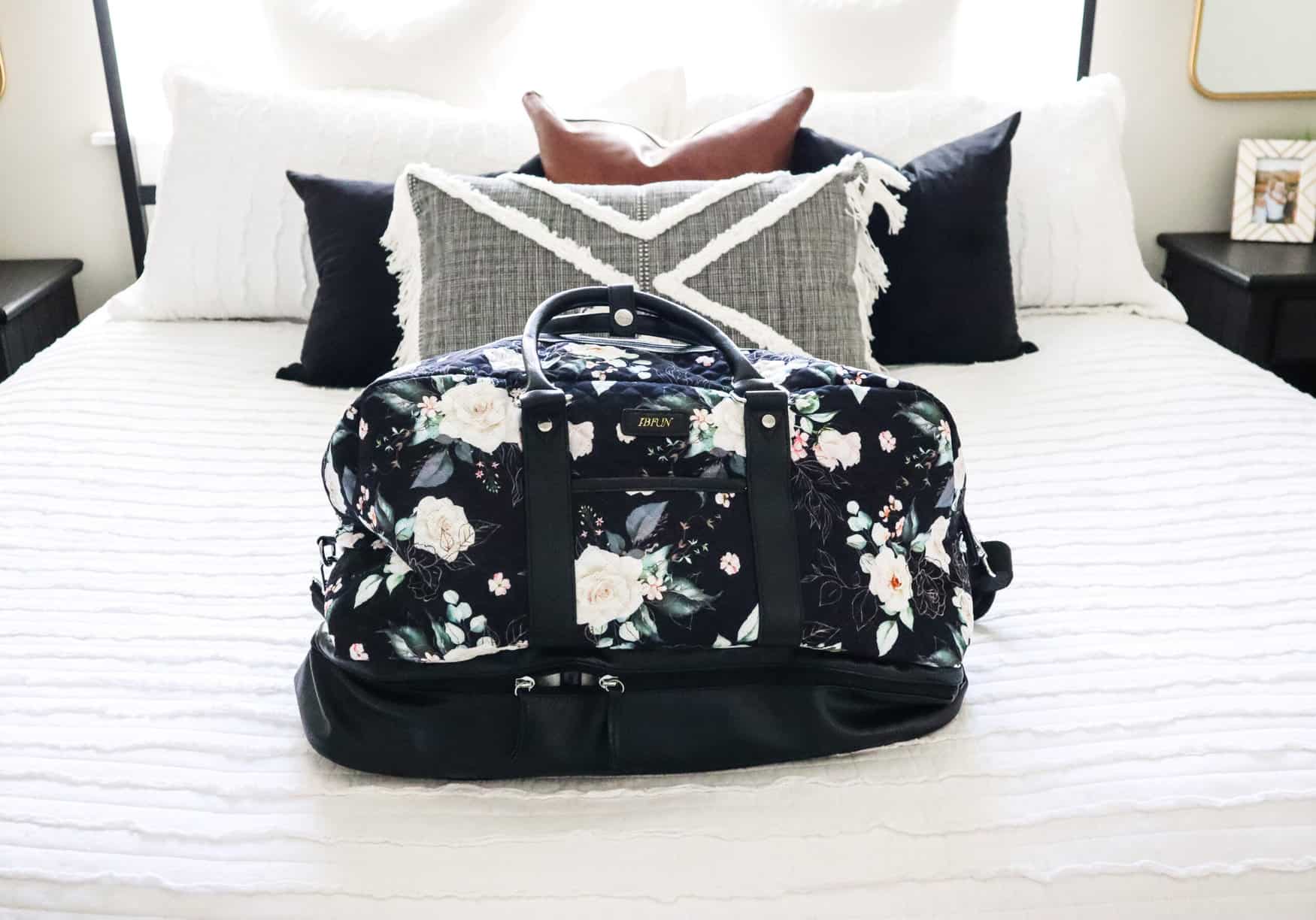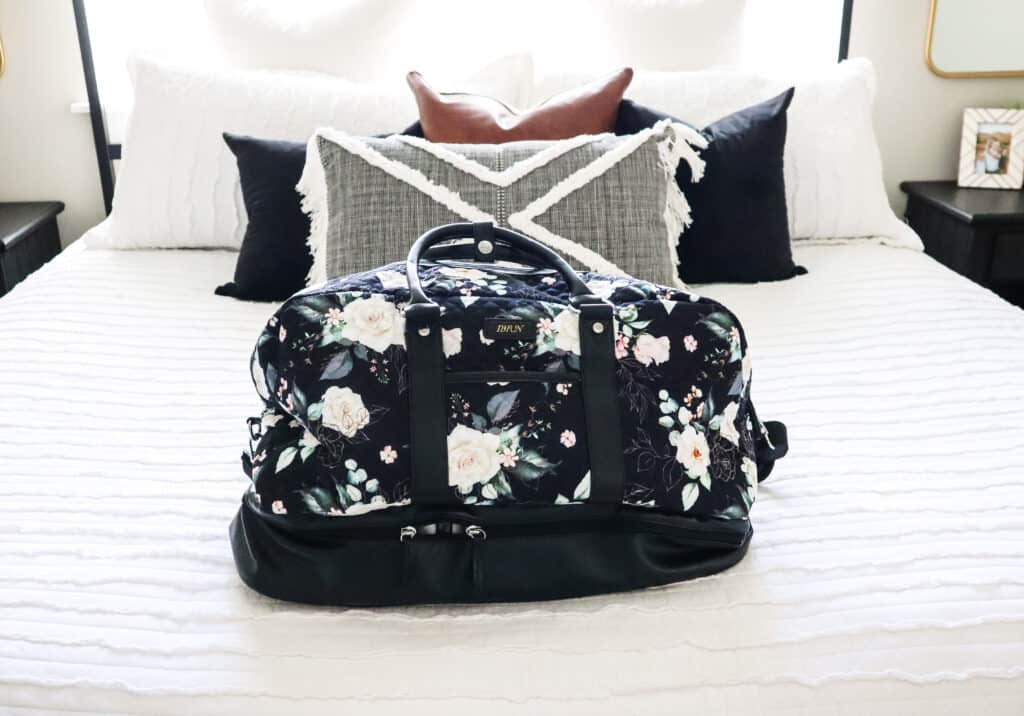 Pick coordinating clothing items that can be mixed and matched to create different looks. This will help you save space in your bag and have more outfit options while you're away.
Reuse items where possible, like using a beach towel as a blanket or packing a refillable water bottle instead of bottled water.
Be realistic about the things you'll have time to do in just one weekend. This will help you not overpack for activities that you won't actually have time for. For example, if you're only going to be in town for a wedding and won't have time for sightseeing, don't pack your walking shoes and camera.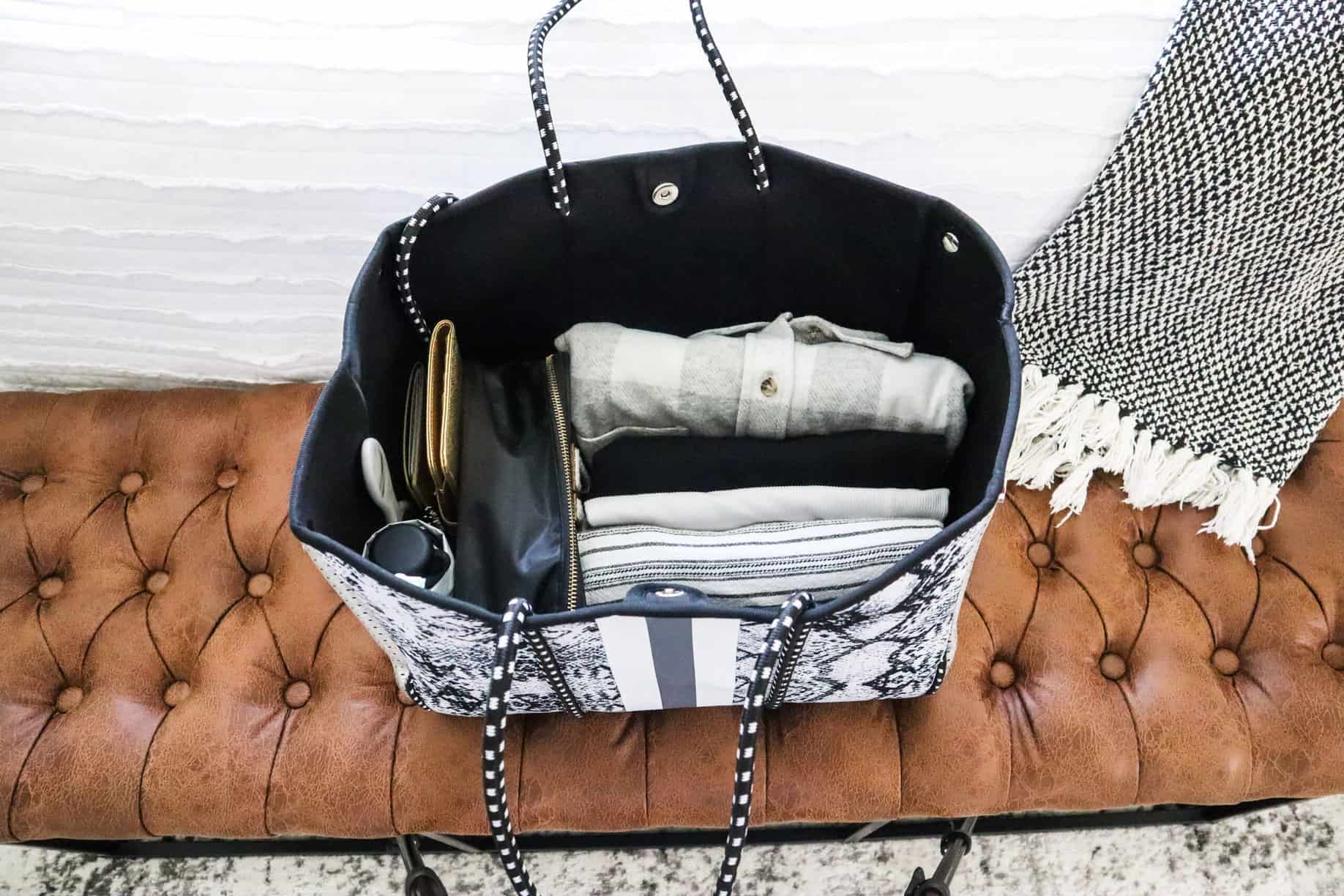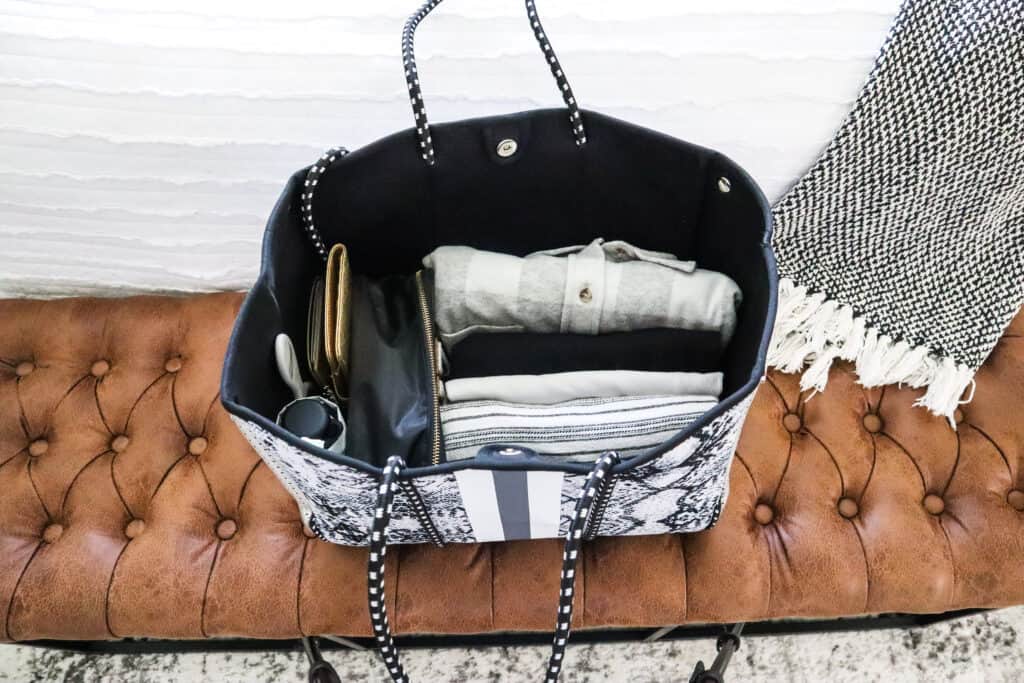 Toiletries are often one of the heaviest and bulkiest items in our bags. Try to streamline what you will actually need over the course of only 2 days. Only bring the absolutely essential toiletries. If you're a woman, consider waving your hair with a triple barrel iron so your hair will be wavy for a few days. That way you won't have to do much with your hair!
Don't pack too many tech items. Unless you are working, packing too many tech items may take up valuable space when you may not even have enough time for them.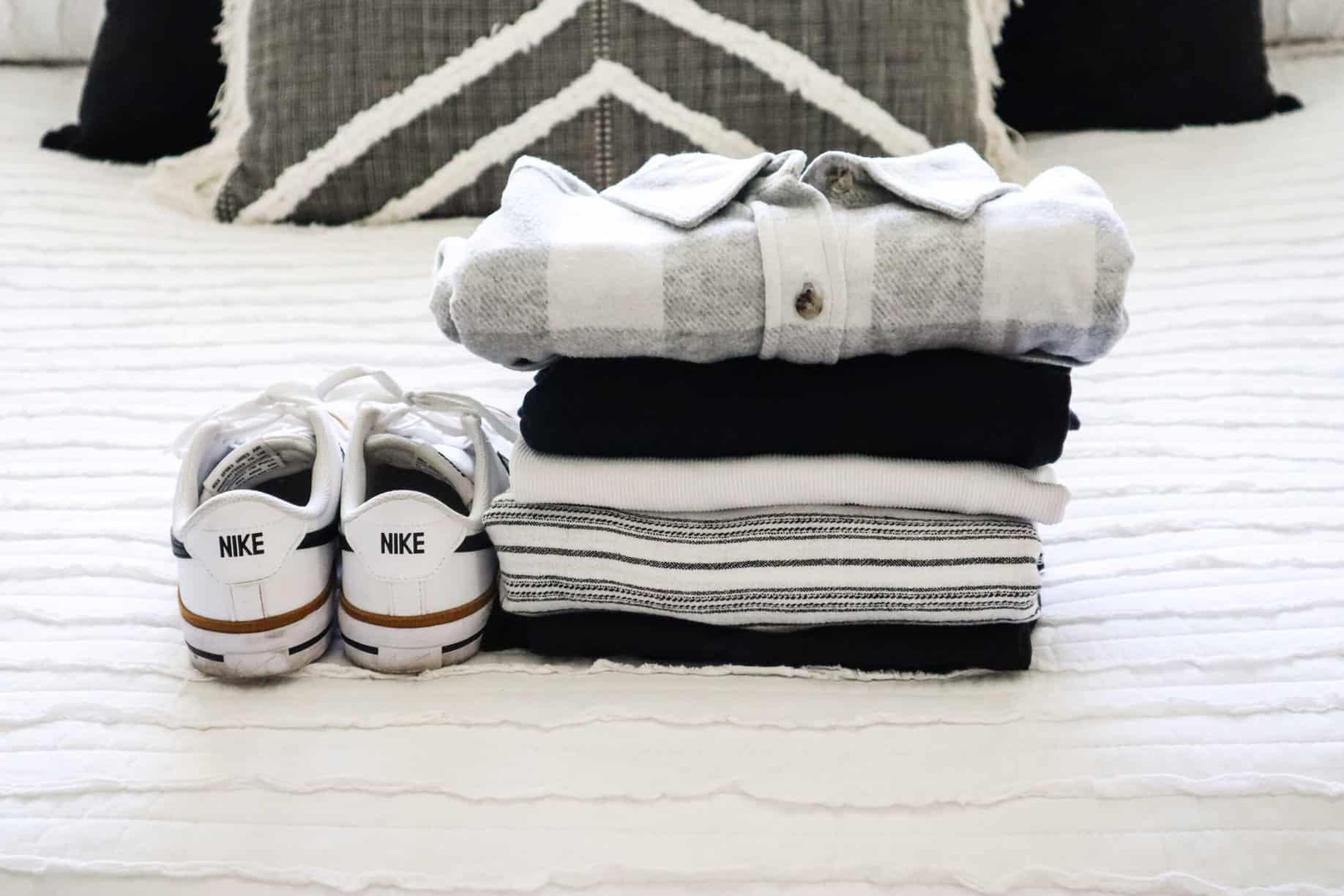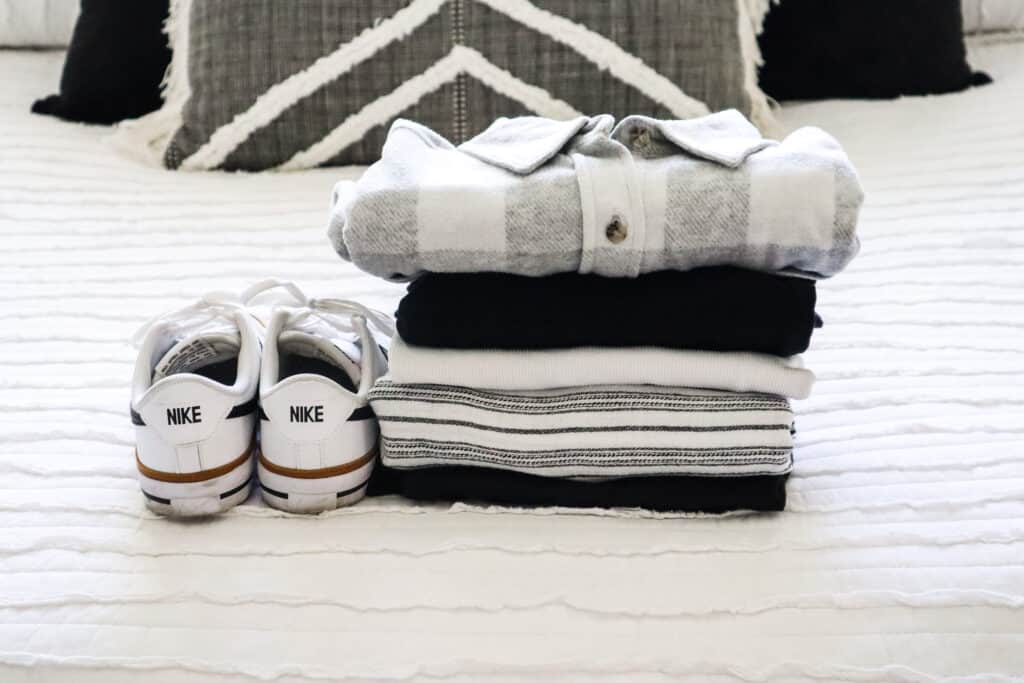 Despite you trying to save space, do everyone a favor and don't skimp on packing underwear for every single day. It is the one thing we all need and no one wants to run out of.
Toiletries can be a pain to pack. Make a trip to the store and purchase travel-sized toiletry items.
SHOP WEEKEND TRAVEL ESSENTIALS

What Should I Look for in a Weekender Bag?
There are a lot of options out there when you are trying to find the perfect weekender bag. But there are a few things to consider when making your choice.
First, think about how you will be traveling. If you are taking a short car trip, then size may not be as big of an issue. But if you are flying, then you will want to make sure your bag is small enough to fit in the overhead compartment.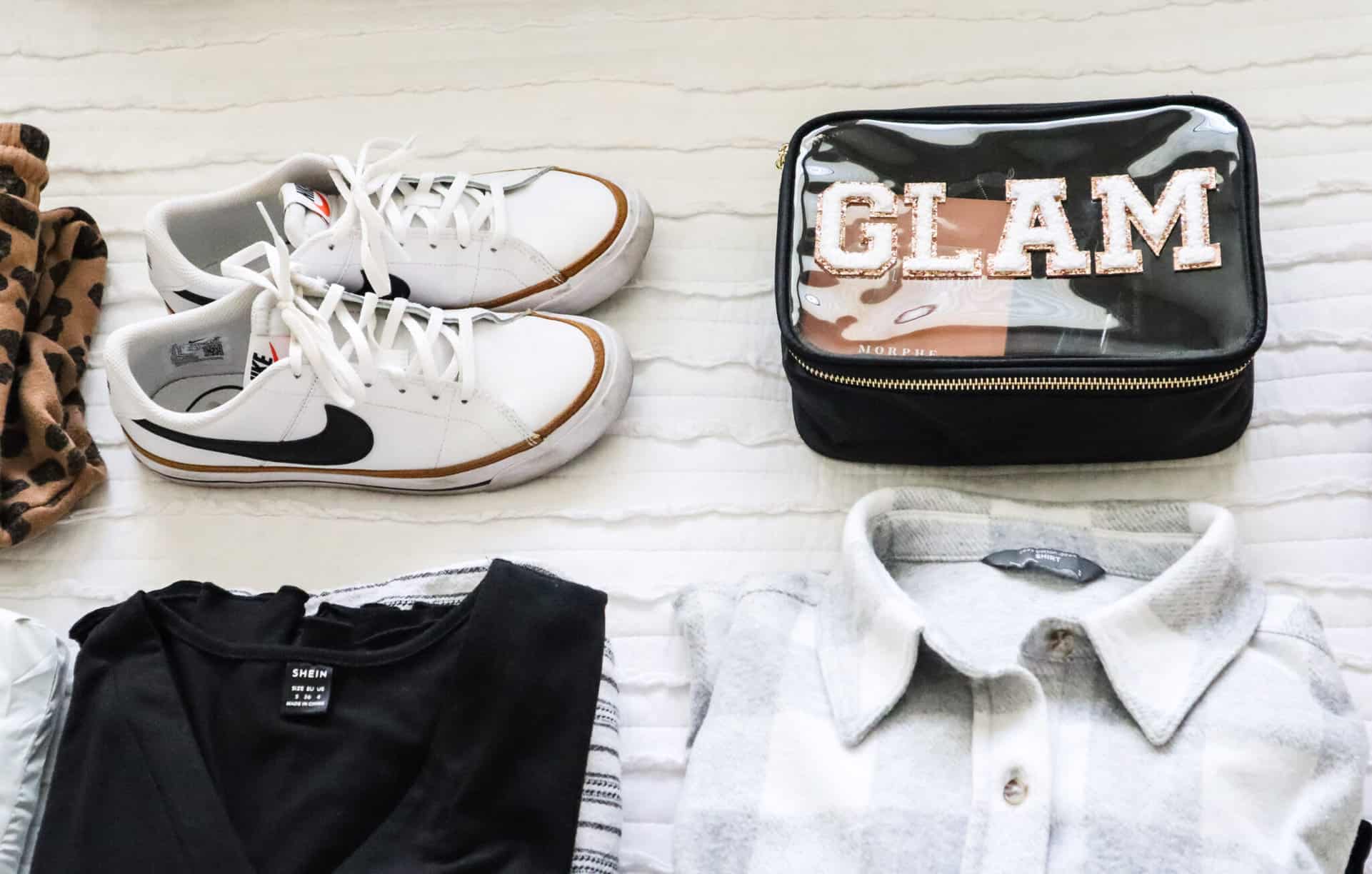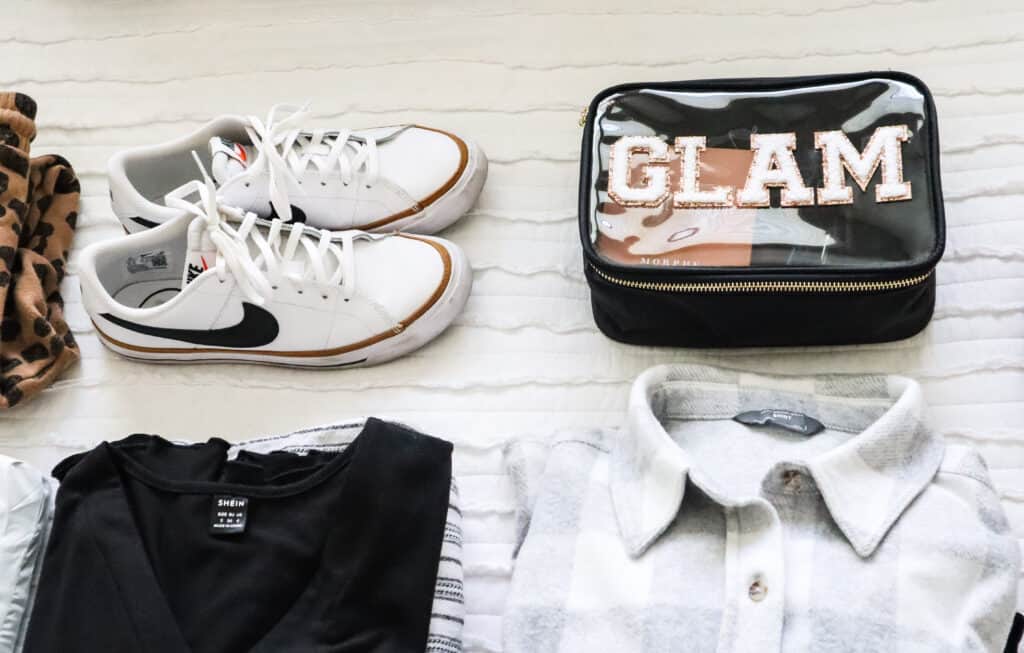 Next, think about what kind of activities you will be doing over the weekend. If you are planning on doing a lot of hiking or other outdoor activities, then you will want to make sure your bag has enough room for all of your gear. But if you are just planning on relaxing at a hotel, then you won't need as much space.
There are a lot of practical features to consider when choosing the perfect bag.
Weekender bags are typically on the smaller side, only allowing you to bring the absolute essentials.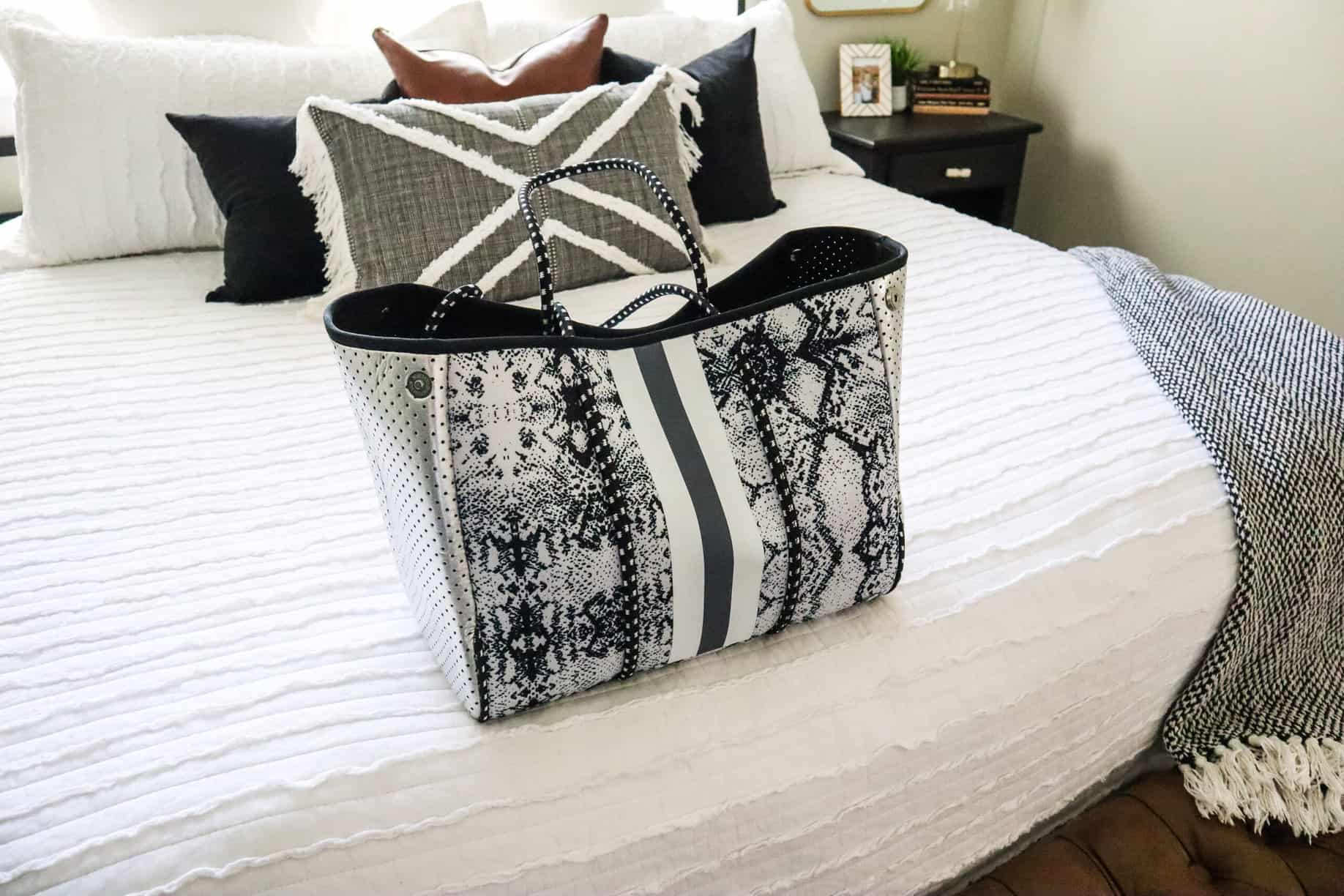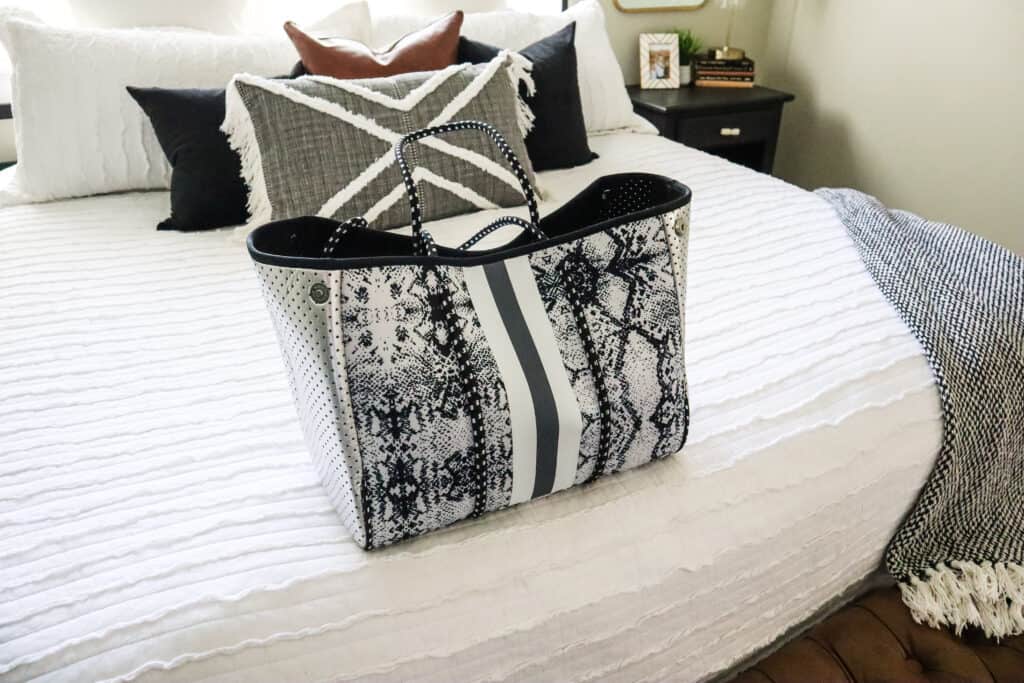 Here are some questions to ask yourself when trying to find the perfect weekender bag:
Do you need it to be water resistant?
Do you need it to close entirely? Or are you okay with an open-top bag?
What do you want the bag to be made out of?
Does it need to have exterior pockets for storing tech or other items?
Do you need extra space at the bottom to store shoes?
Do you prefer canvas bags with adjustable shoulder straps?
Do you prefer neutral colors? Patterns? Bright Colors?
Do you need it to look professional?
Will you be using your weekender bag for professional weekend trips? Or your next weekend getaway?
Finally, consider the price. Weekender bags can range from being very affordable to quite expensive (typically leather). It all depends on the brand and the materials used. Do your research to find the perfect bag for your needs and budget.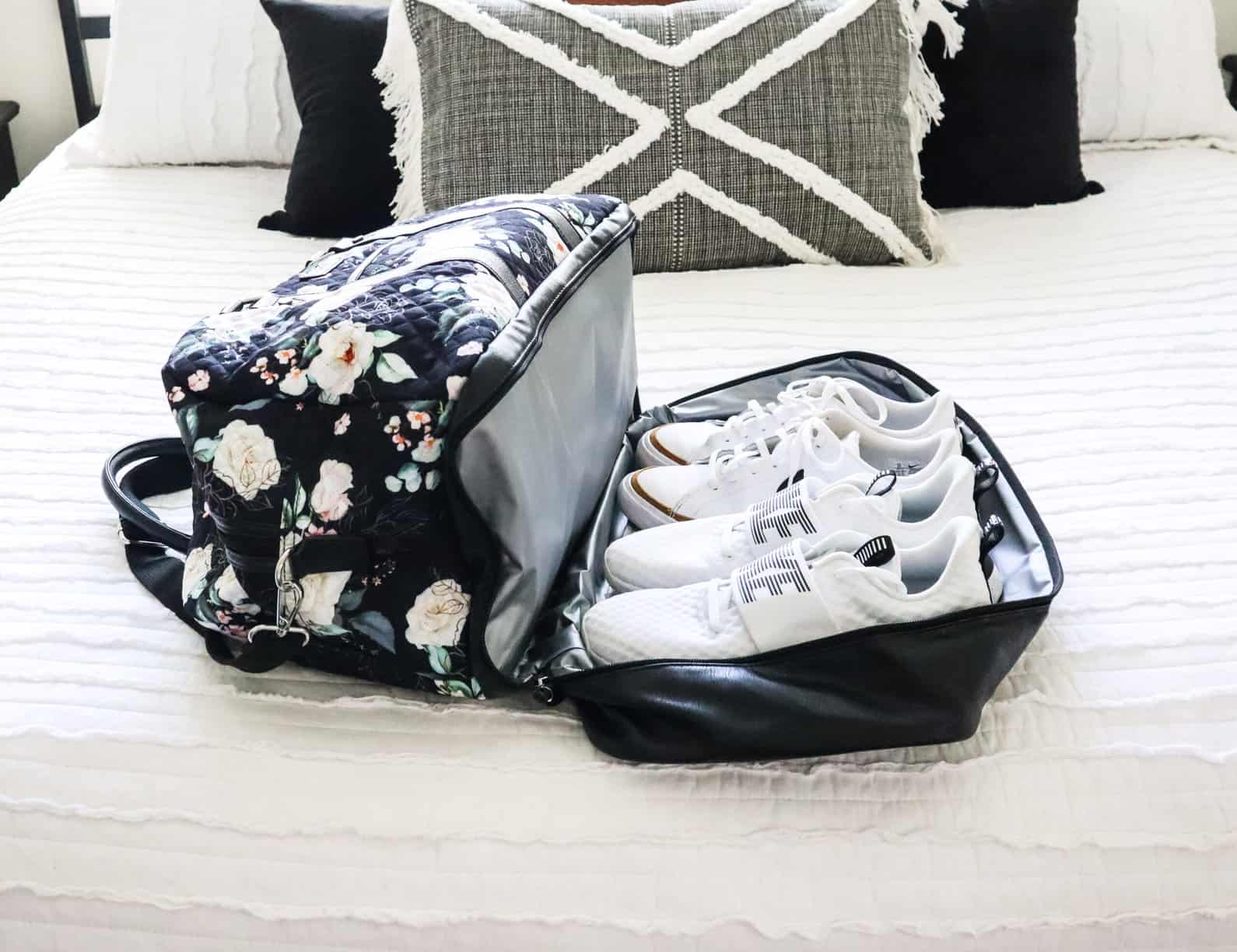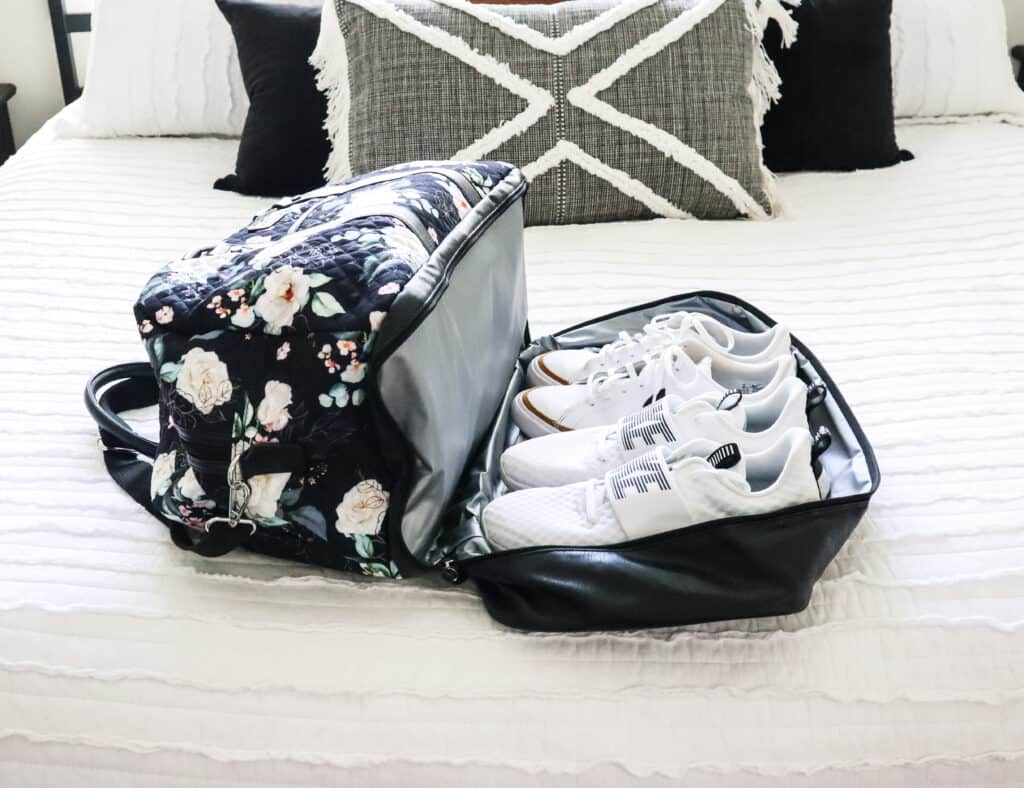 I really love these bags:
Now that you know what to look for in a weekender bag, let's talk about what you should pack inside of it.
SHOP WEEKEND TRAVEL ESSENTIALS

What are the Essentials for a Weekend Bag?
It can be difficult to pack a weekender bag when you have so little space. And it's even more difficult when you don't know what to pack. To help you out, we've put together a list of essentials that you should always pack in your weekender bag. You may add or subtract from this list, but this can get you started.
A change of clothes: This one is a no-brainer. You'll need at least one complete outfit change for your weekend.
Toothbrush
Deodorant
Dry Shampoo
Minimal Makeup
Pain relievers and essential medication
Undergarments for each day
Socks for each day
One extra pair of pants (besides the one you wear on day #1)
Two shirts
One light-weight jacket
An extra pair of shoes (besides the one you wear on day #1)
To find the jacket that fits your needs best, you can even read reviews on lightweight jackets. 
Hopefully, that will be a good list to get you started on packing your weekend bag! Again, you may need to add or subtract items from this list depending on the weather and your specific plans. But these are just a few essentials that we think everyone should pack in their weekender!
Do you have any other tips for packing a weekend bag? Let us know in the comments.