How to Wrap Presents Like a Pro: Wrapping Paper Hacks
Wrapping presents can be a lot of fun, but it can also be difficult. You want to make sure that your gift looks beautiful and is well-wrapped, but you don't want to spend a lot of time or money on it. In this post, we will share some wrapping paper hacks that will help you take your gift wrapping skills to the next level!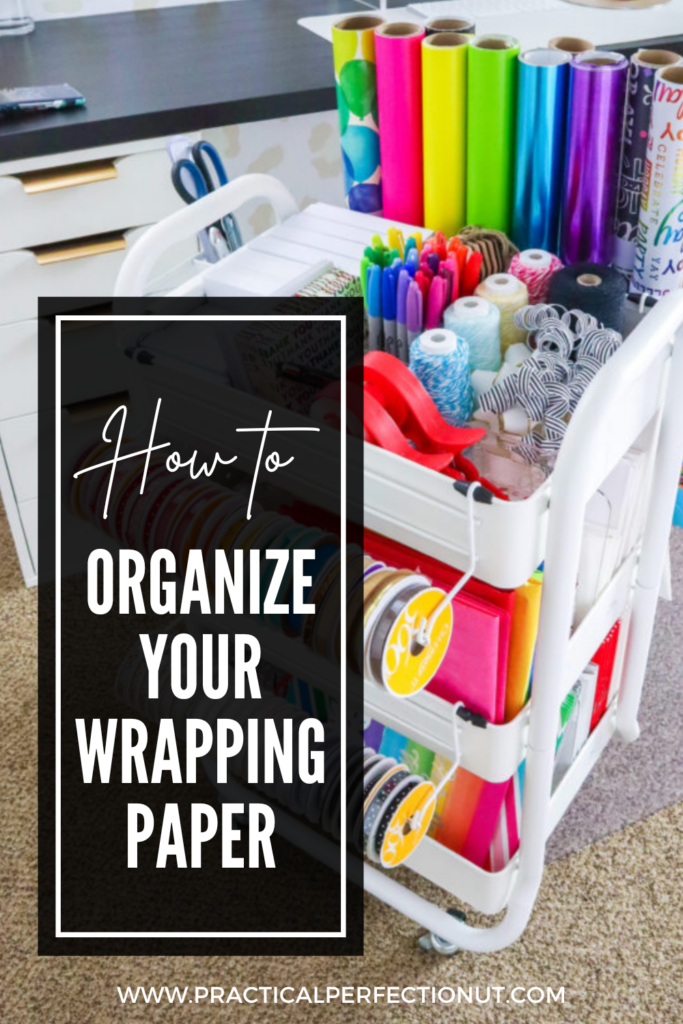 We'll show you what kind of wrapping paper to use, how to hide any exposed edges, how to disguise the tape on your present, and how to take your gift wrapping skills up a notch.
So whether you are a wrapping novice or an experienced pro, these tips will help you wrap beautifully wrapped gifts like a champ for the rest of your life!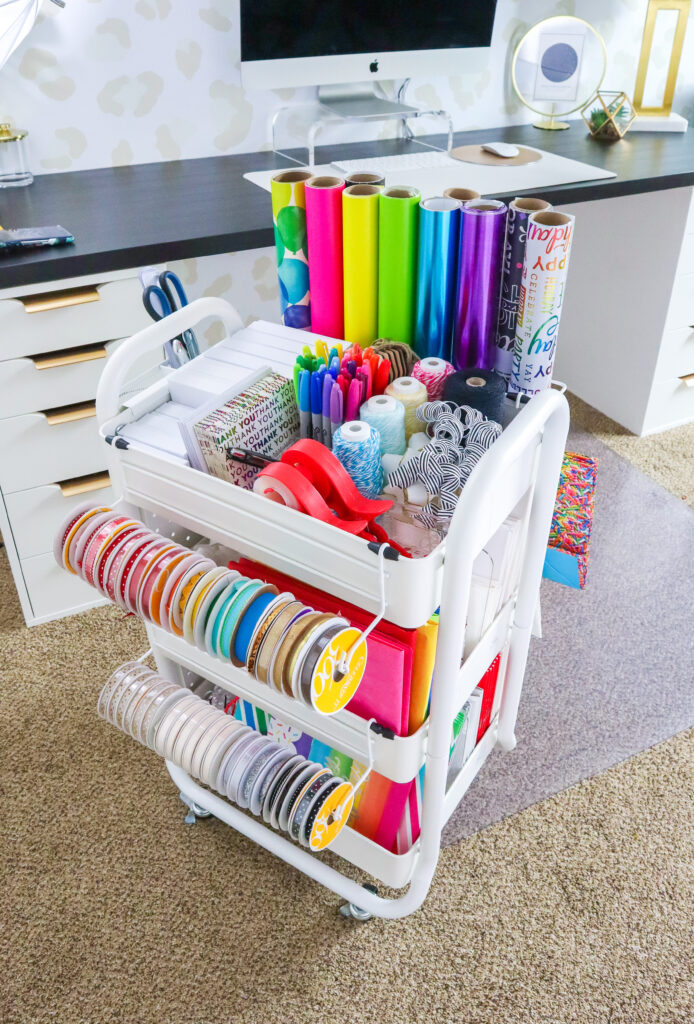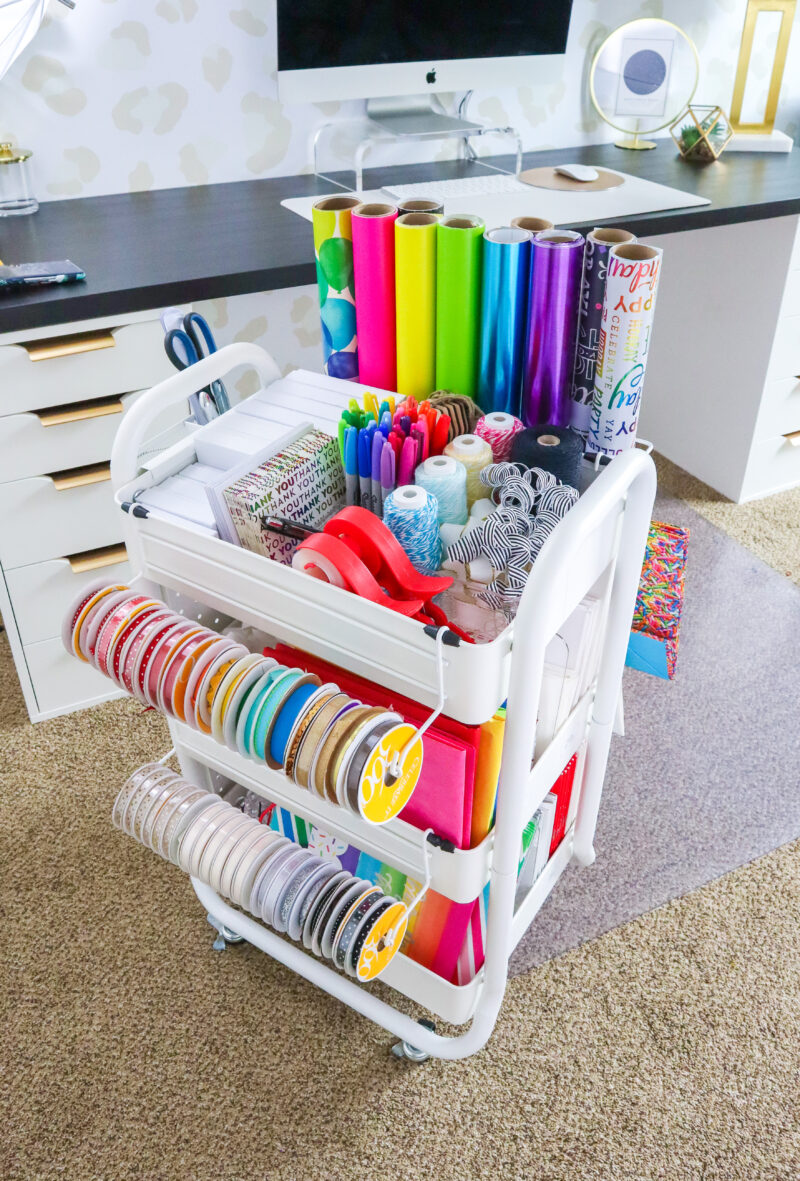 Gift Wrapping Hacks
When it comes to life hacks, tips on wrapping birthday or Christmas presents, are usually high on the list, but knowing how to wrap a gift is a skill that takes time and practice to master.
Of course, there are always gift bags, but unwrapping a gift is really fun, and you don't always get that effect with a gift bag.
These hacks are simple, but will take your gift-wrapping skills to the next level! You'll be able to surprise your entire family next Christmas with your beautifully wrapped gifts.

The Best Products to Use
When wrapping presents, the first important thing to keep in mind is the products you use!
There are so many paper options available these days, that it can be hard to decide which one will look best on your present. And if you're not careful, the wrapping process can be quite messy (and frustrating!). But never fear, we are here to help!
How to Choose the Right Kind of Paper
While it can be tempting to buy the cheapest priced wrapping paper you see, those usually tear and crinkle easily and can be a pain to work with. If you find yourself struggling to get your paper to lay or fold right, you might need a nicer roll. You don't have to spend tons of money on it though. You should be able to find a decent roll on a budget!
If your paper is too thin, it will tear at the edges. If it's too thick, you might find your present looks too bulky or layered. So get one that is right in between and it will be way easier to work with!
It's also nice to have a variety of patterns, like Christmas-related rolls, birthday rolls, or even just generic patterns.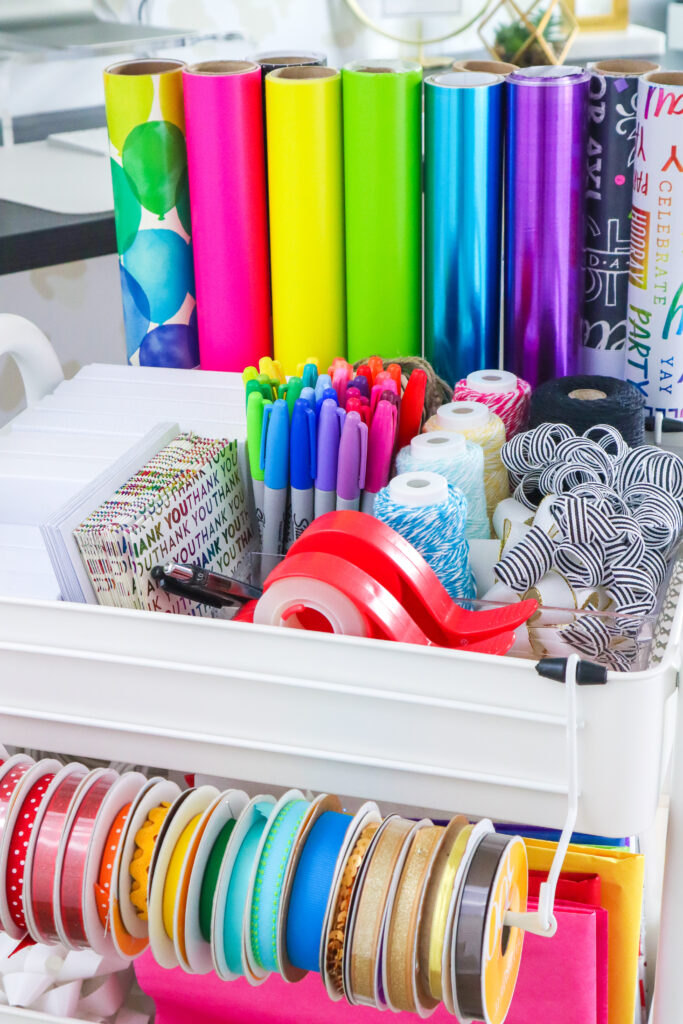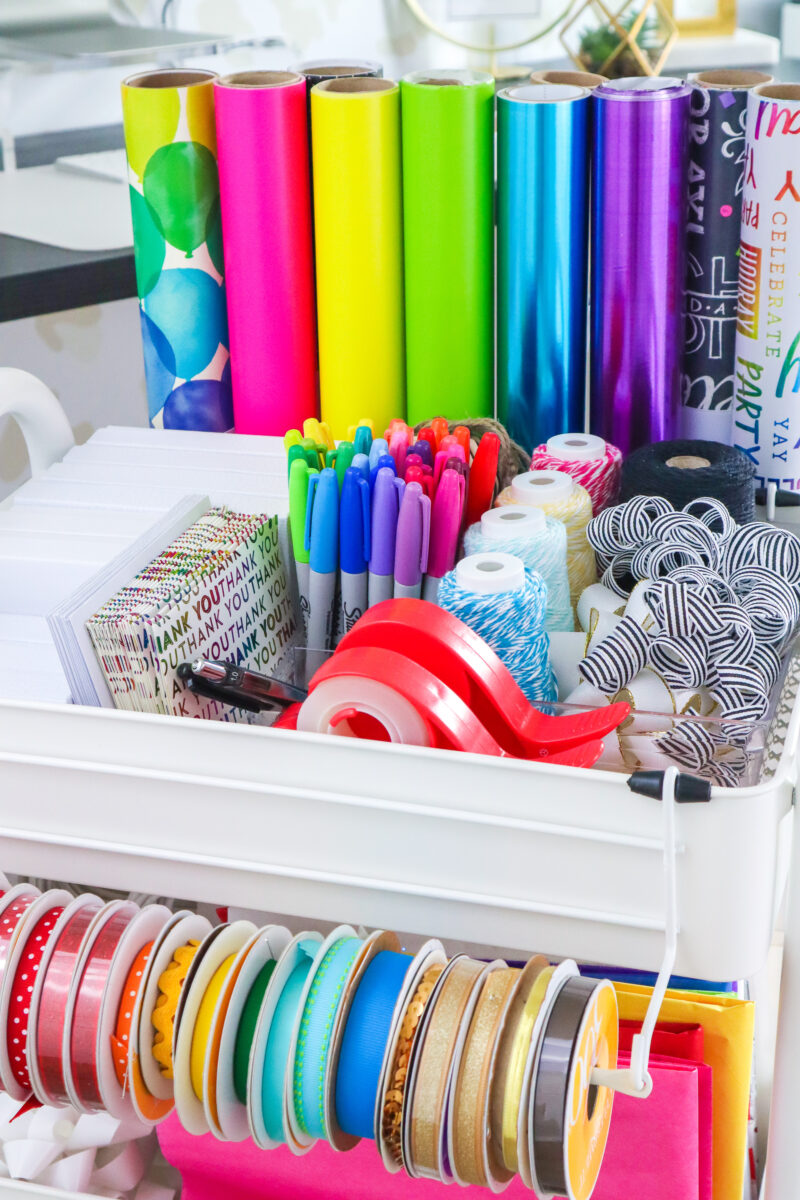 Have Everything On-Hand
We have another post that is all about making a gift-wrapping station, so you might want to visit that post for more information.
But basically, having a station or area where you can wrap all your gifts is a great option. You'll never have to worry about tracking down your tape or ribbons. Everything will be close by to grab whenever you wrap a present.
Your station doesn't have to be a whole room or table though. Try using a cart for all your gifting supplies. We love this cart for our scissors, tape, and other supplies.
USE SLAP BRACELETS TO CONTAIN WRAPPING PAPER
If you find yourself having trouble with your wrapping paper unrolling all of the time, one of the easiest ways to keep everything nicely rolled up is by using slap bracelets!
They don't scuff or tear the wrapping paper, they are SUPER easy to put on and they keep your wrapping paper nice and organized.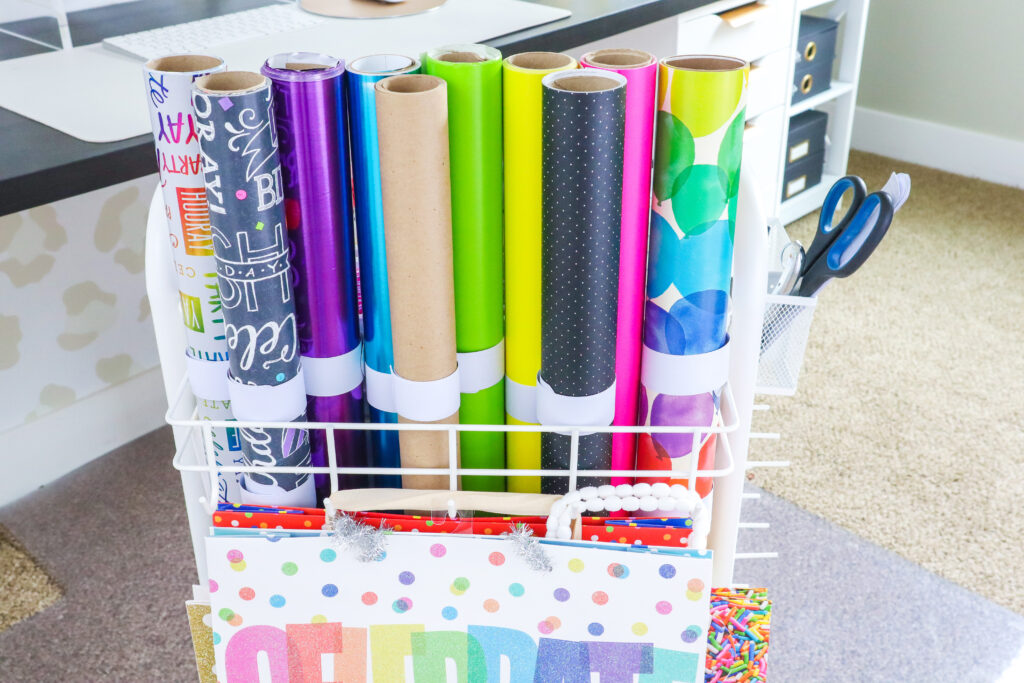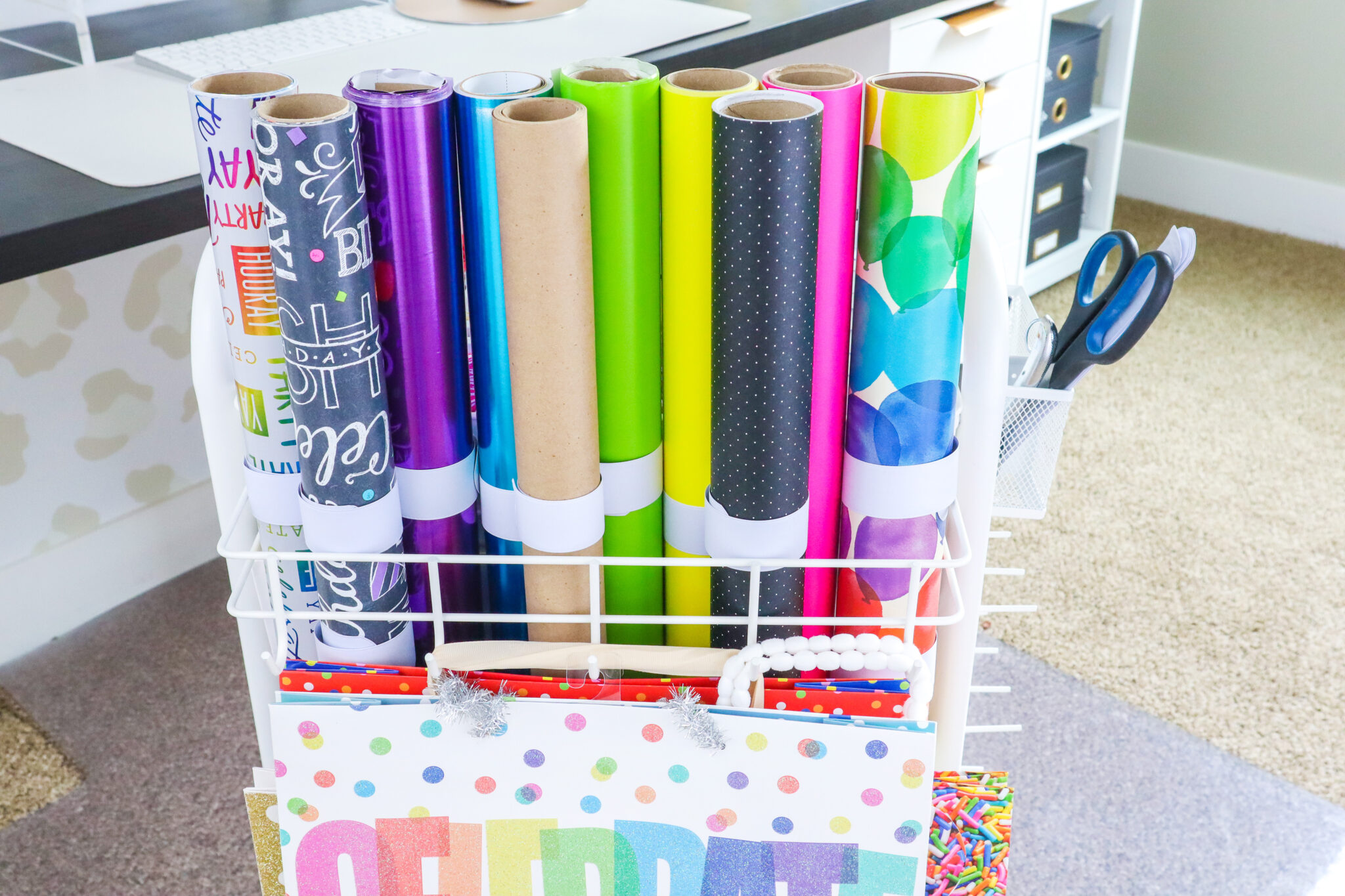 Other Helpful Supplies
Here are a few other supplies that can make wrapping your gifts a lot easier.
These Wrap Buddies ensure that your excess paper doesn't roll back up when you're in the middle of using it and it keeps your tape in place! It just makes the entire process so much easier.
This gift wrap cutter slides along your roll and cuts it to the exact size you need. It's super handy. Or you can check out this cutter instead if you like a more traditional one! Either one will make your life so much easier.

Tips to Wrap Your Gifts Nicely
Now that you have all the tools you need to wrap your birthday or Christmas presents, we can get started on the gift wrapping hacks.
Wrap Your Present Tight
First, you want to make sure you wrap your present tight. This will give it a neater appearance and make sure it doesn't tear.
Some people like to tape one end of the paper to the actual package so you can pull it taut, but I prefer just placing my package face-down (or top-down) on top of one edge of the piece of giftwrap. Then roll it tightly around the corners of your gift.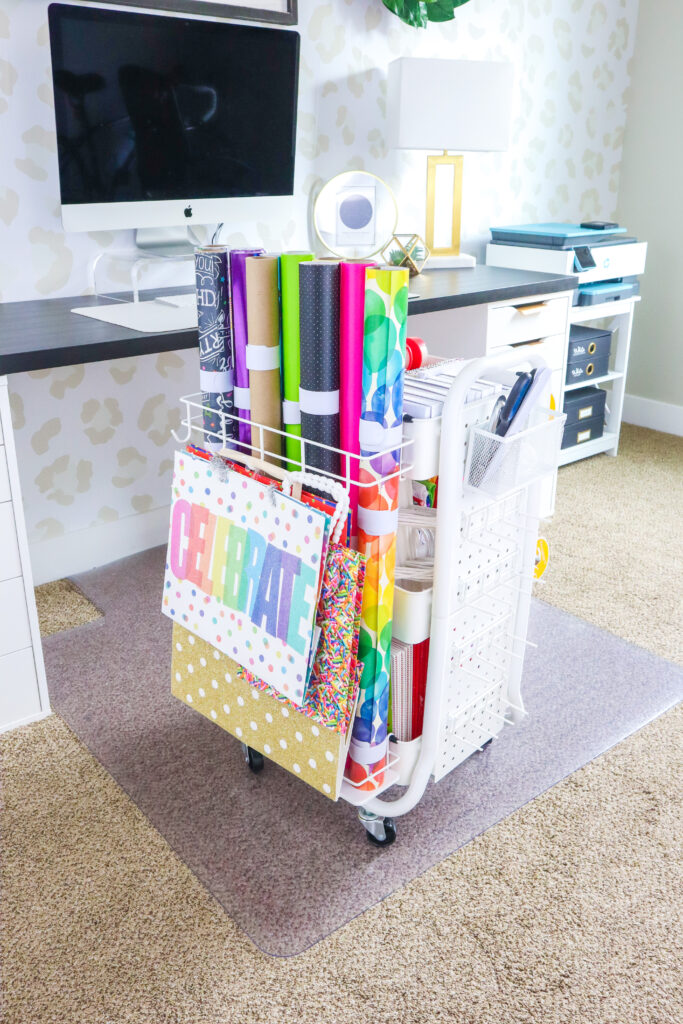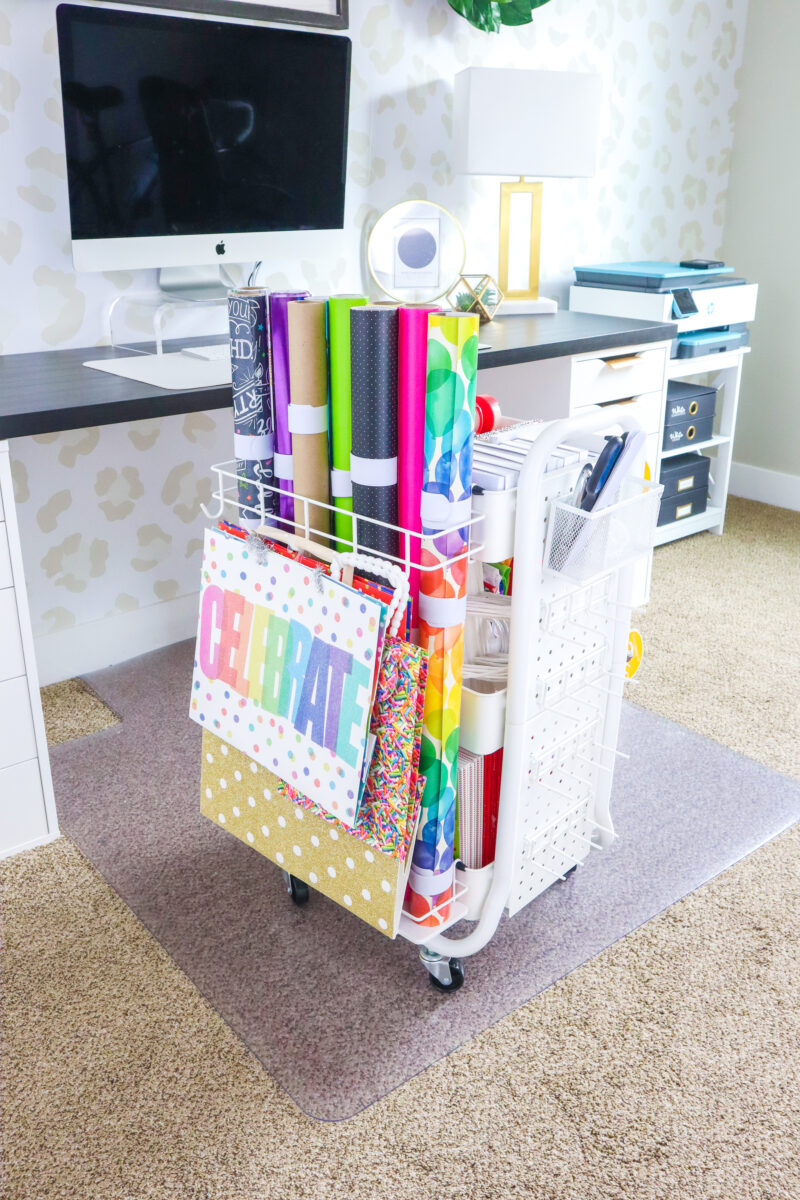 Hide Exposed Edges and Tape
A really nice touch to wrapped gifts is to hide any exposed edges or tape. To do this, you can use ribbon, string, or even wrapping paper to create a "border" around your gift.
If you're using wrapping paper, simply cut a strip that's about an inch wider than the exposed edge or tape, then glue or tape it down.
For ribbon or string, you can tie it around the exposed edges and make sure it stays secure on that edge with double-sided tape.
Double-sided tape is also your best friend when it comes to hiding tape. You can easily stick a piece underneath the paper and then it's totally out of sight!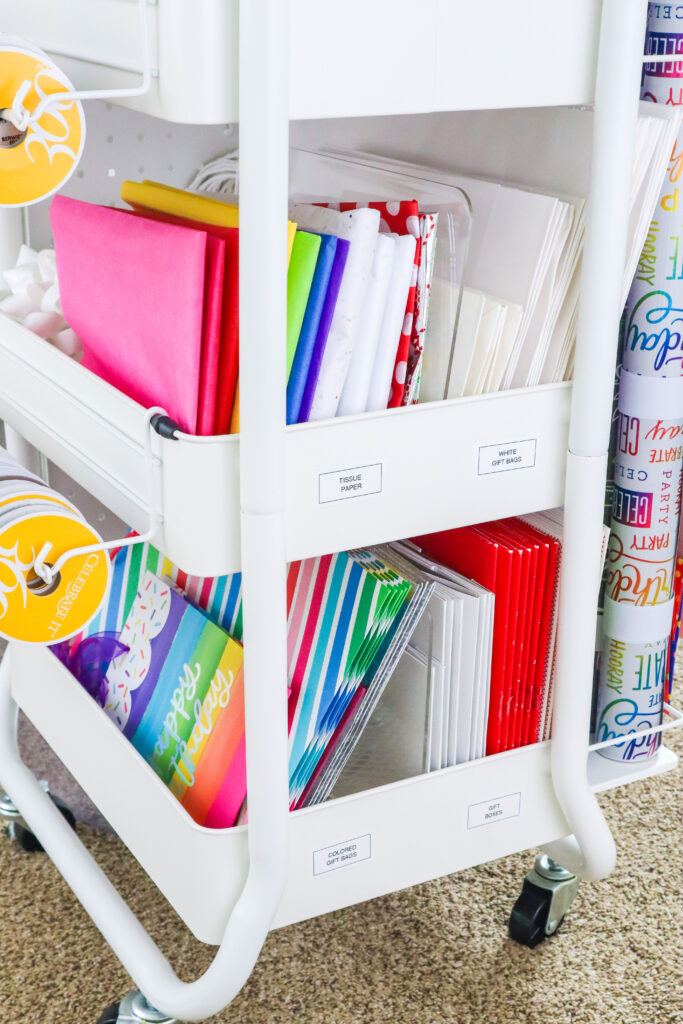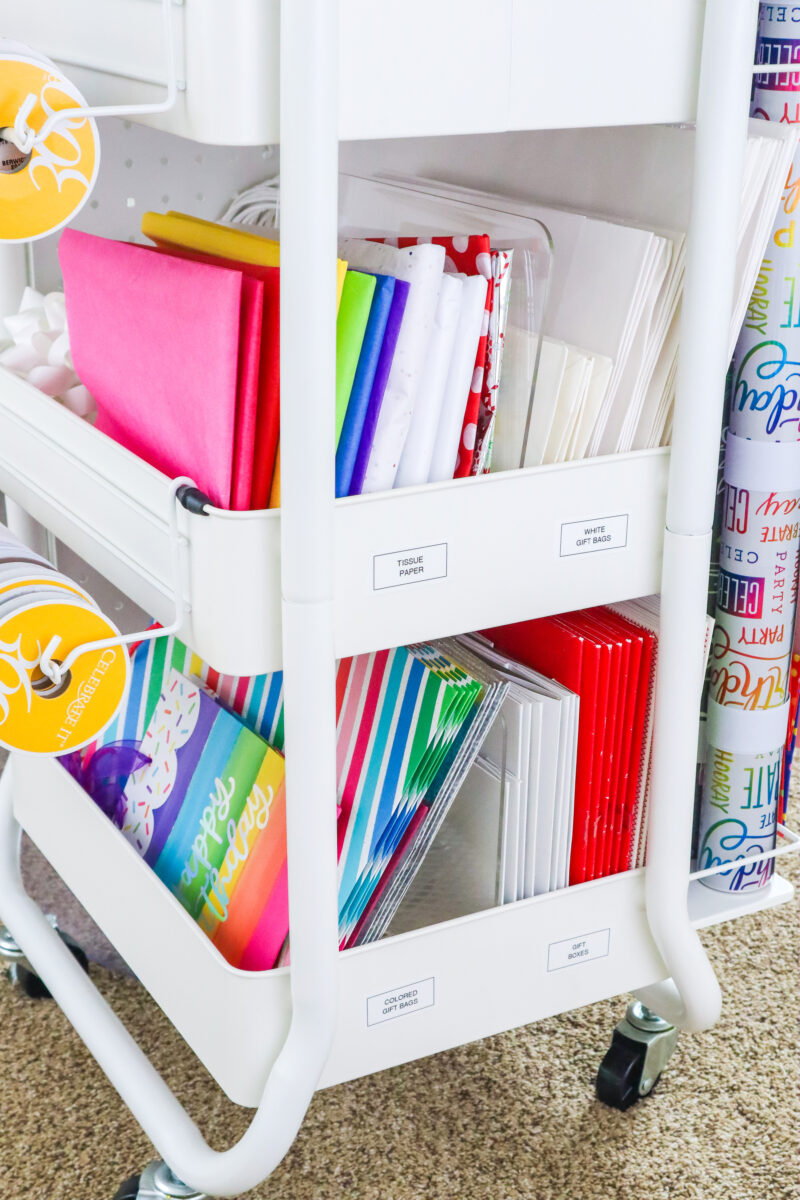 How to Wrap Weirdly Shaped Items
Wouldn't it be nice if every gift we gave was a perfectly rectangular box? Because that's not likely, you'll probably have to deal with an item that is oddly shaped every now and then.
To wrap something that isn't a nice box, you could do the obvious and put it in a box. If that doesn't work, consider leaving the item exposed, but adding a big ribbon or bow.
For cylindrical items, use pleats in your giftwrap as you're folding it. For other items that you really just can't figure out at all… break out a gift bag. You can add a pretty ribbon around the handles if you want to spruce it up more.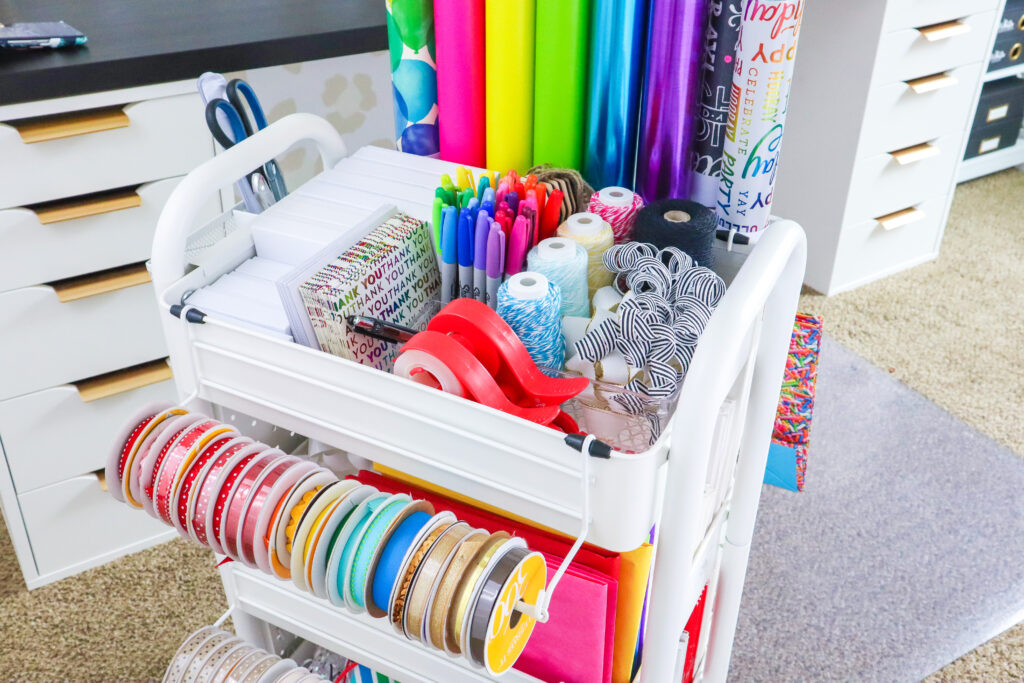 How to Decorate Your Presents
After you've wrapped it all up, it's time to take it to the next level with pretty decorations. Now is the time to get creative!
Add ribbon, greenery, a bow – anything you like. If you want to get fancy, you can add some bling with rhinestones or jewels. Just make sure that your decoration doesn't take away from the actual gift.
You also want to make sure none of your decorations make it too hard to actually open. You want to create something pretty, but it won't matter how pretty it is if it takes 10 minutes just to open!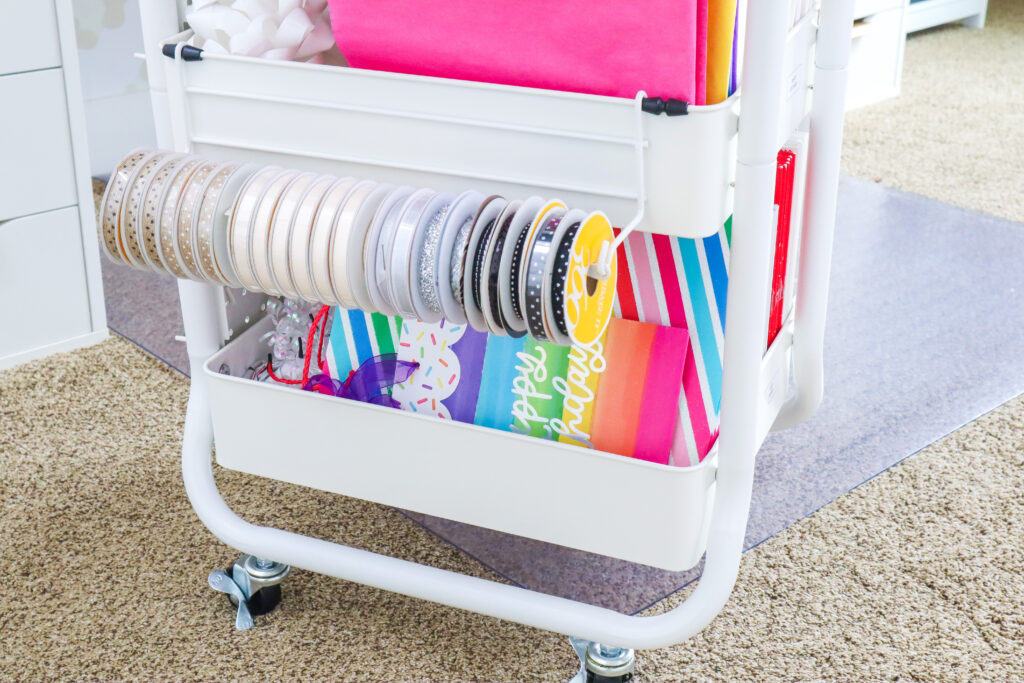 Don't Forget the Card
Once you've got the details figured out, make sure you slip in a little note, card, or at least a tag that you can sign so the recipient knows who it's from.
There are some really cool videos you can Google that will show you how to actually make a pocket in your giftwrap if you want to get really crazy with it. Then you can just slip your card right into the pocket.
Whether you write a long message or just sign your name is up to you, but you want to make sure it's labeled somehow!

Now you're all set!
So maybe these aren't life hacks, but we hope these gift wrapping hacks will help you put down the gift bag next Christmas season and pick up a roll of pretty paper and ribbon.
Figuring out how to wrap can be super helpful in life. After all, think about how often you have Christmas celebrations and birthday parties throughout your life. Probably a lot.
Once you nail down this skill, you'll be glad you did whenever Christmas rolls around.
Have fun wrapping!