How to Organize a toiletry Bag
Traveling is such an incredible experience but sometimes I find myself wishing I had everything I need when I am away from home. This is especially true when I decide last minute that I need to go out of town and I am scrambling all over the house to make sure I didn't forget anything. Please tell me I am not alone! I have had variations of a travel toiletry bag in the past but as my family has grown, our needs have changed. I decided that our travel supplies needed a refresh so I will be doing a series of posts on how I stay organized when I travel. Today I am going to only be talking about the toiletry bags.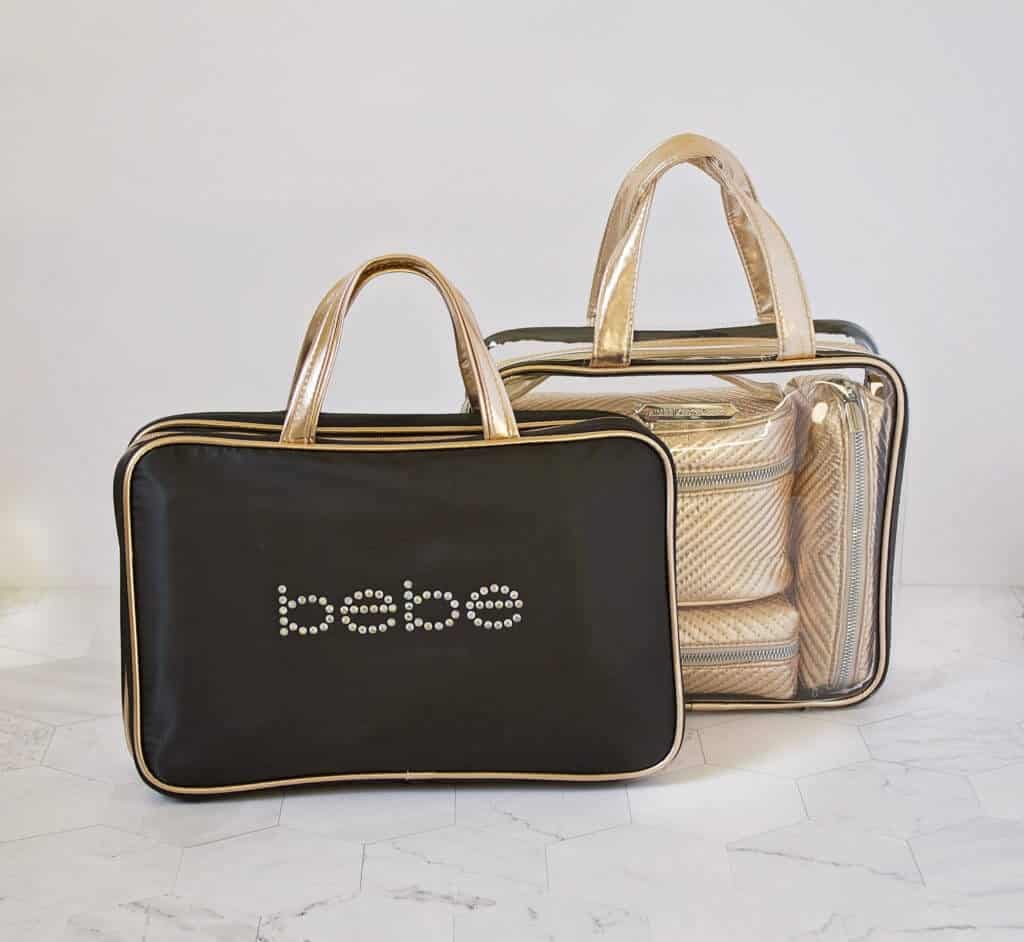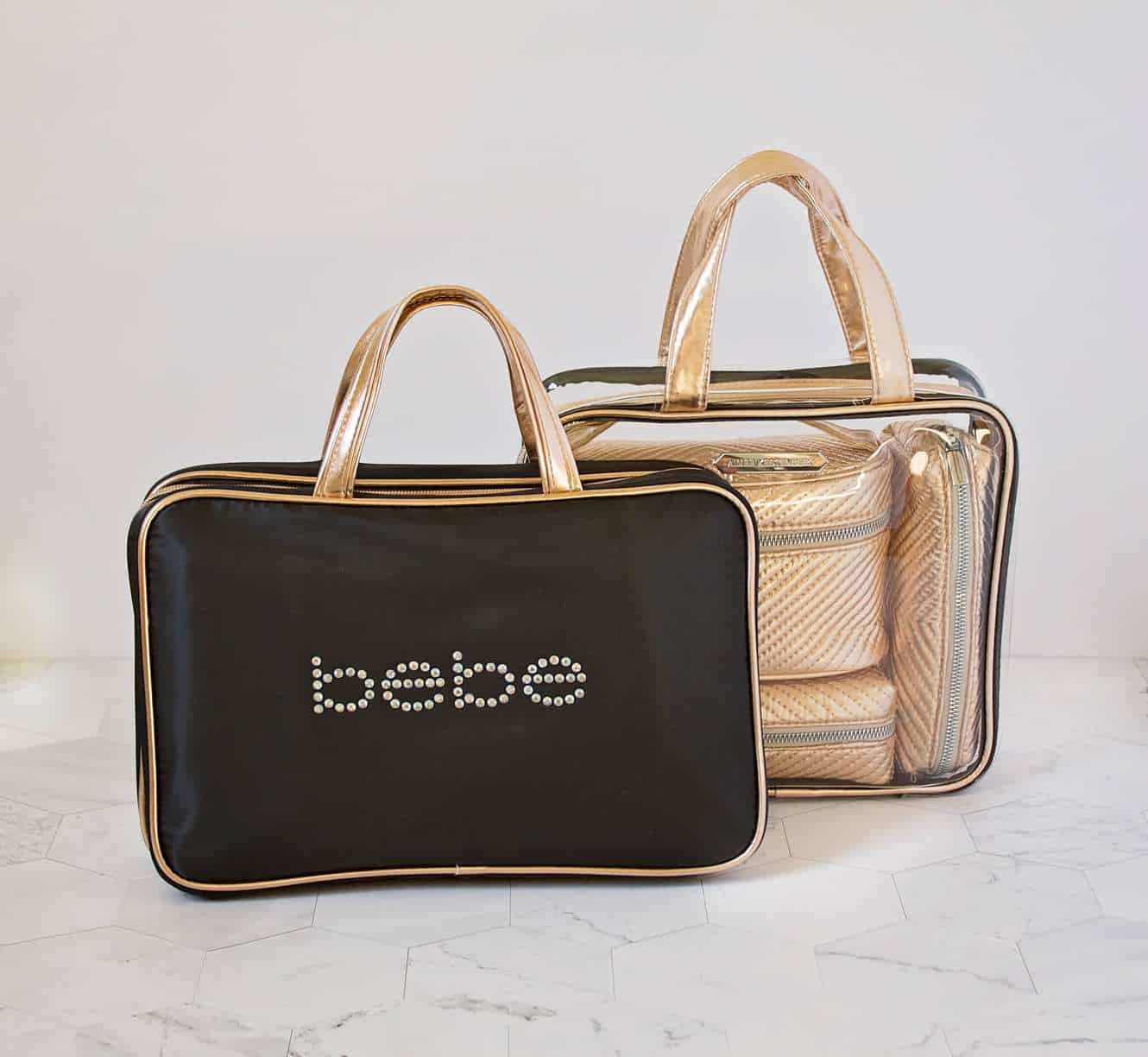 I found these awesome toiletry bags at TJ Maxx and instantly fell in love with them because of the Rose Gold Metallic finishes. I found a similar one here on Amazon if that is something you are interested in. First I am going to talk about my Bebe Toiletry bag and give you a list of items that I keep in here. Many of these items can either be found at your local dollar store or in the travel size section at Walmart (or local grocery store).
Shaving Cream
Razor
Hairspray
Hand Sanitizer
Q-Tips
Deodorant
Ibuprofen
Dramamine
Tylenol
Bandaids
Allergy Pills
Thermometer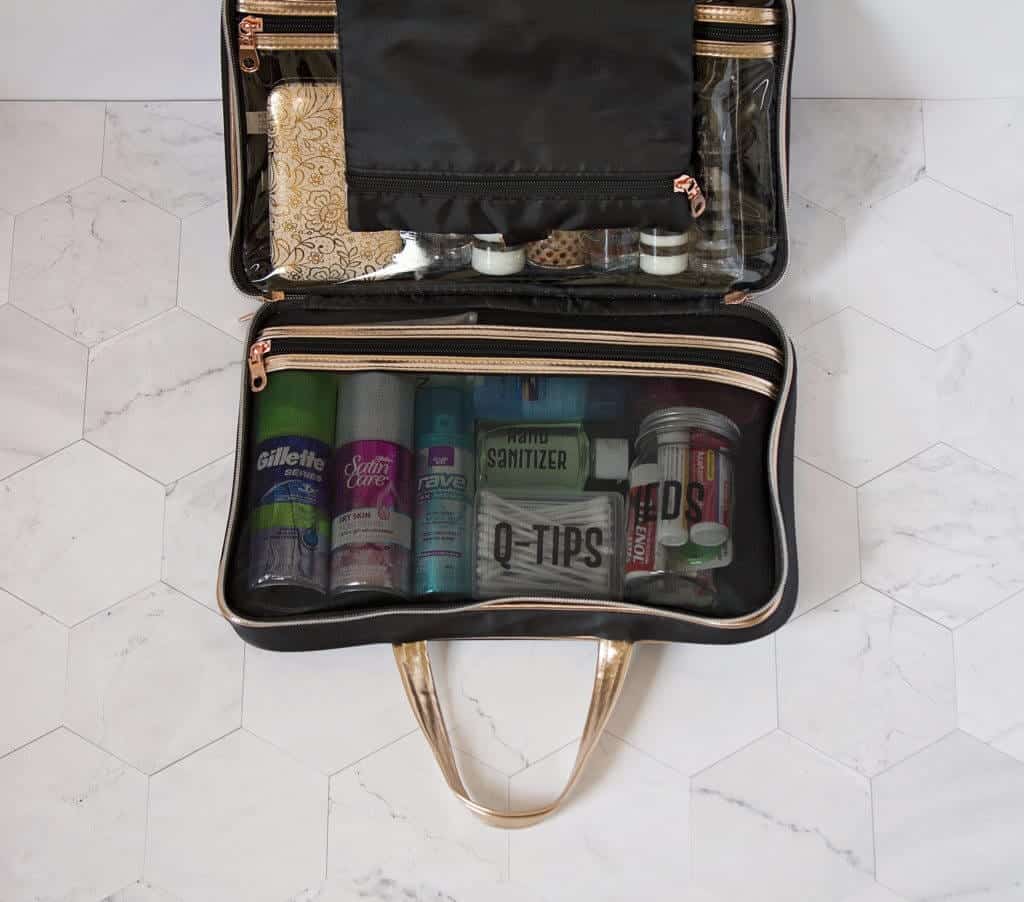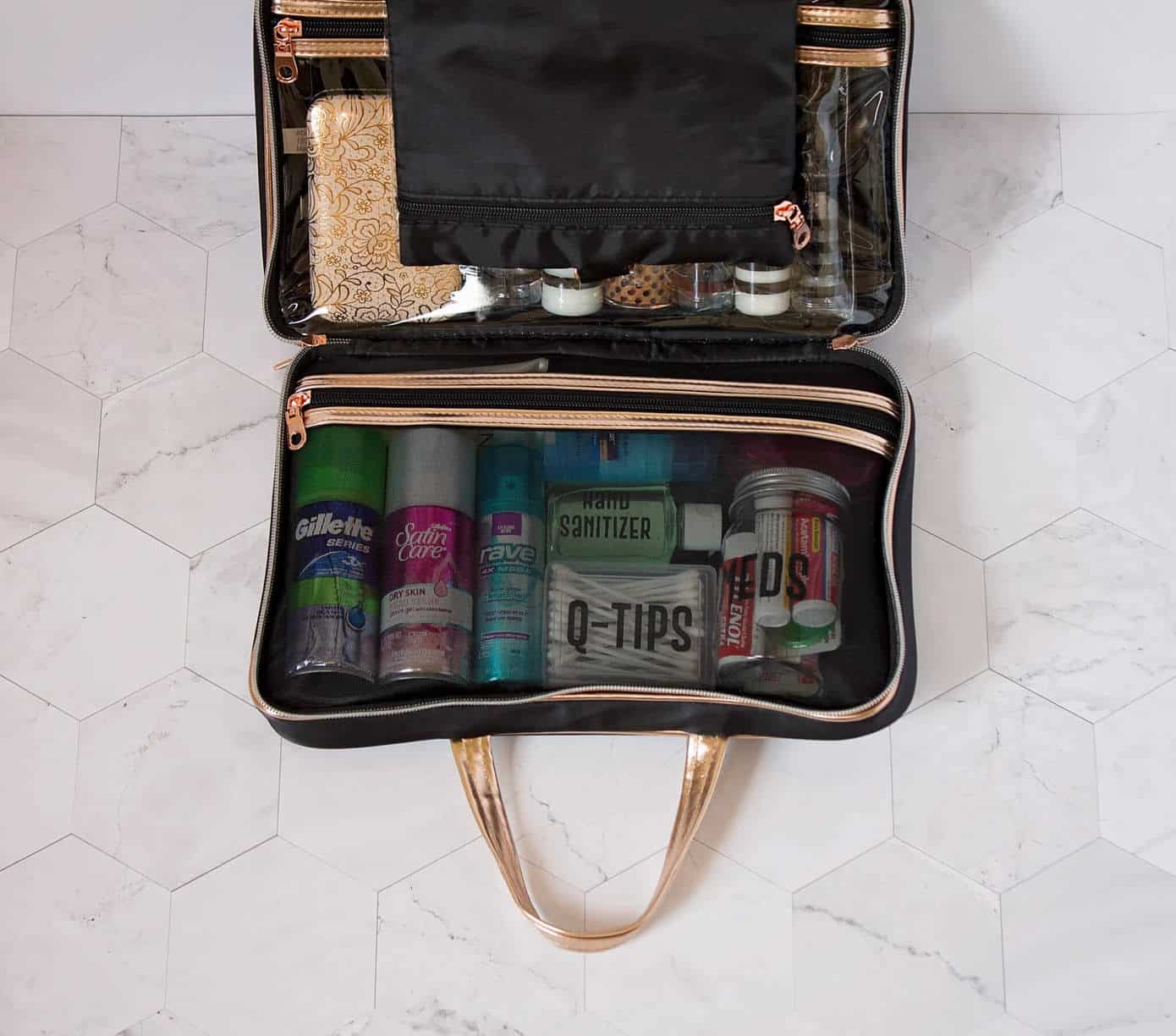 In the other half of my bag, I found these awesome travel containers (also at TJ Maxx) but I found a variation of the exact same product for you on Amazon. In these containers I have the following:
Shampoo
Conditioner
Body Wash
Face Wash
Face Lotion
Body Lotion
Aquaphor (I put this on my lip every night and it's amazing!)
Hairspray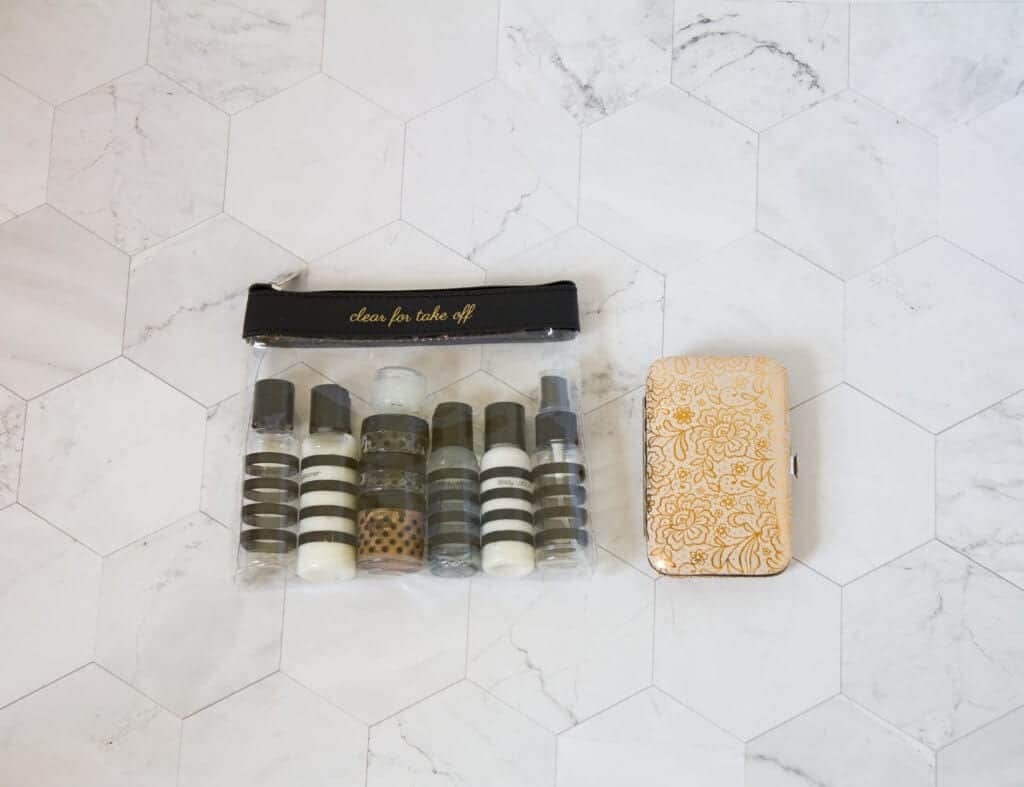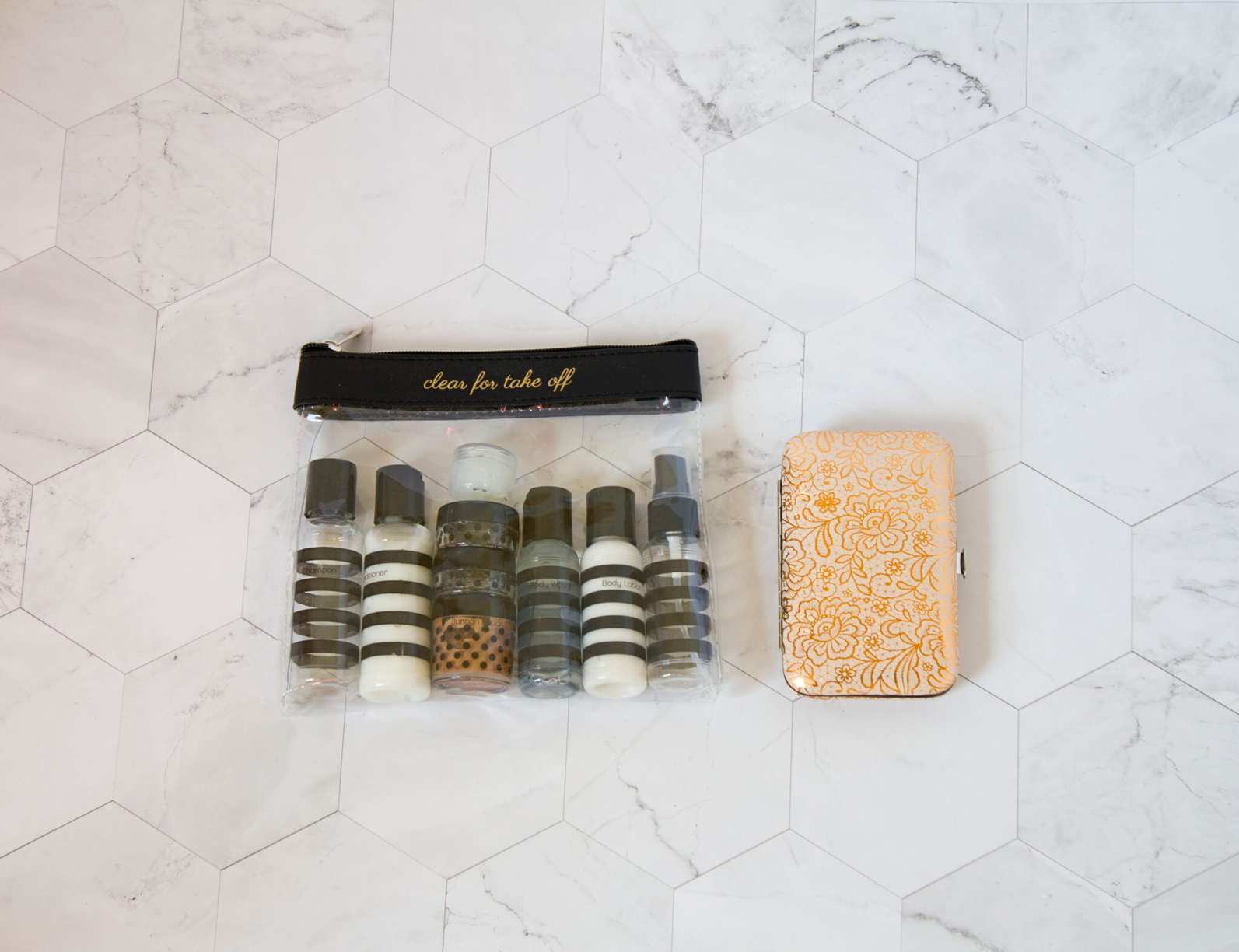 Here is everything all laid out. This toiletry bag even has a smaller section that is made to hold makeup brushes, lipsticks, toothbrushes, whatever you want!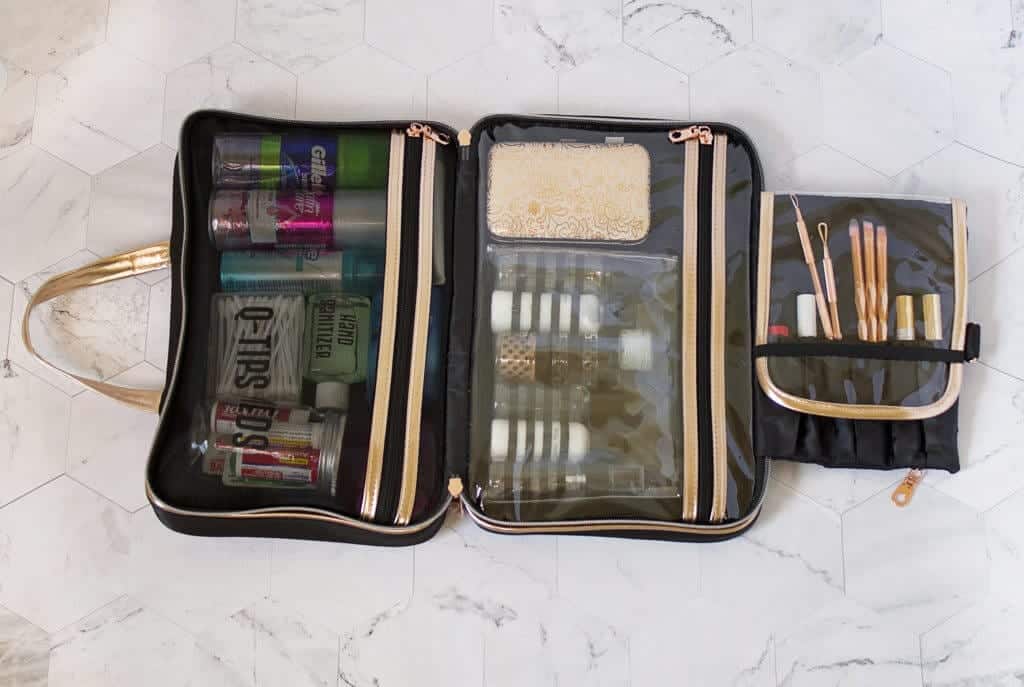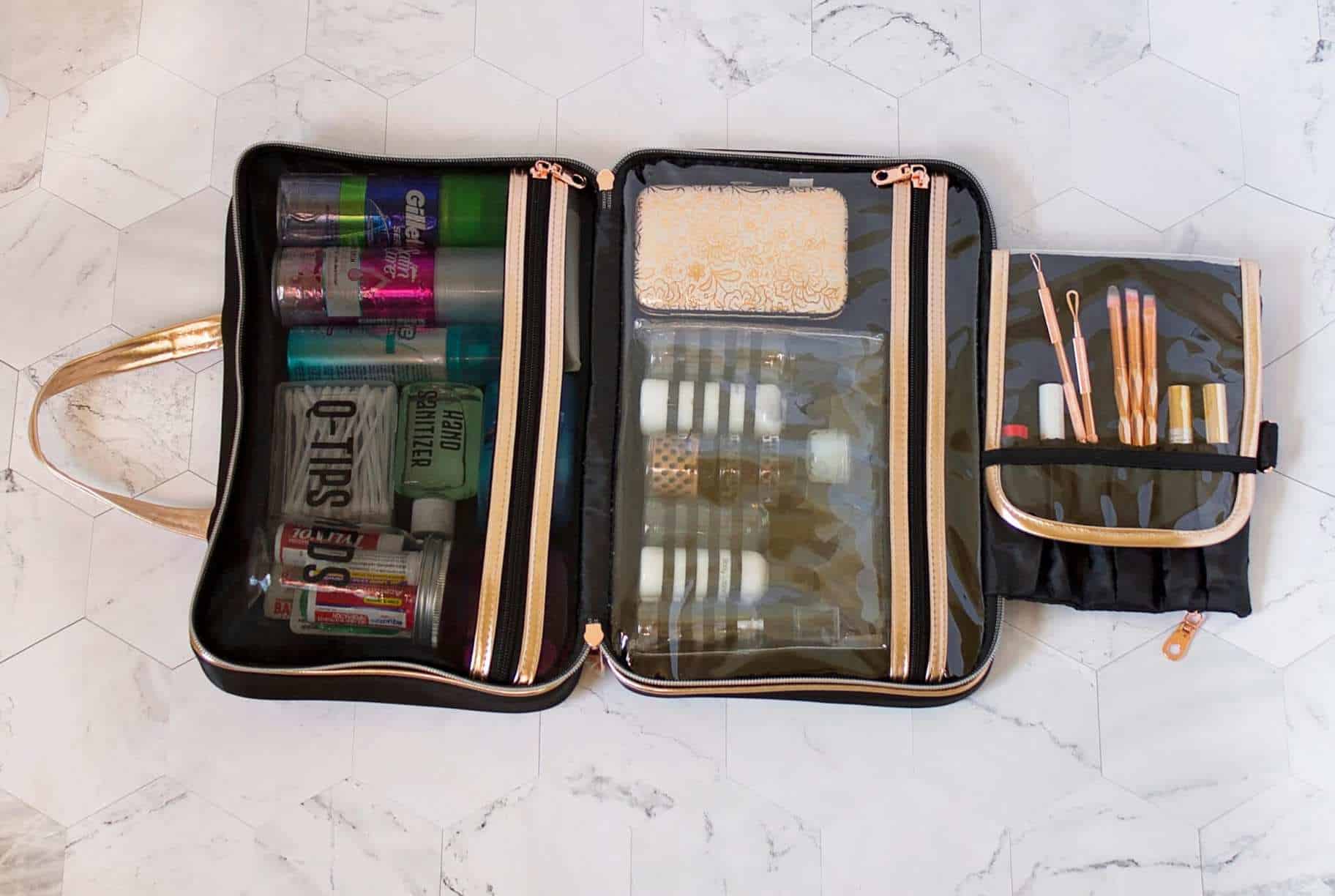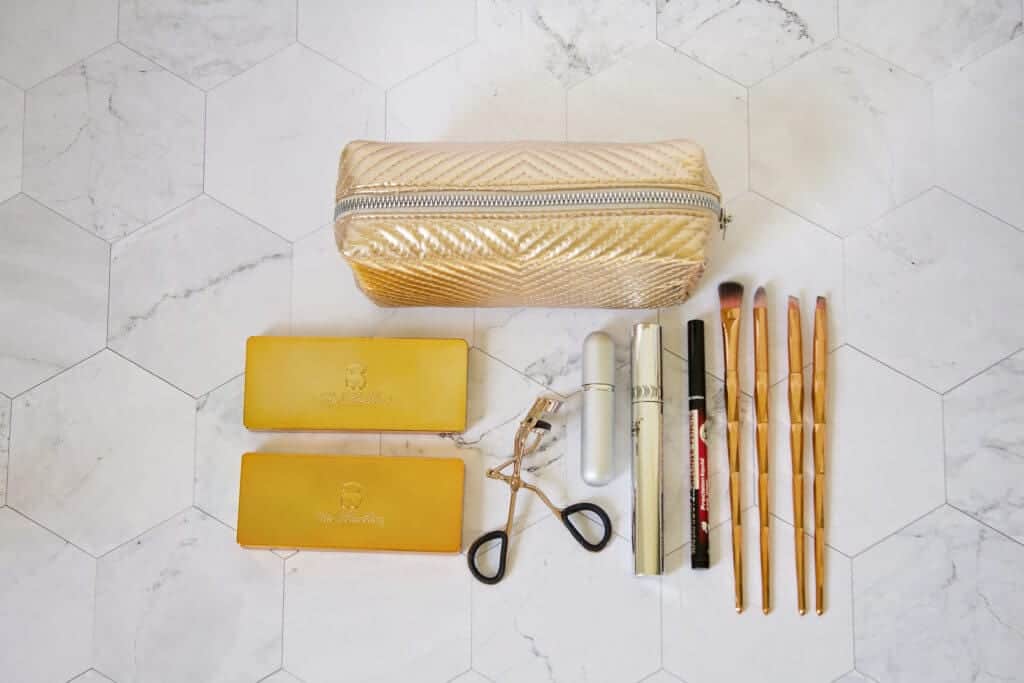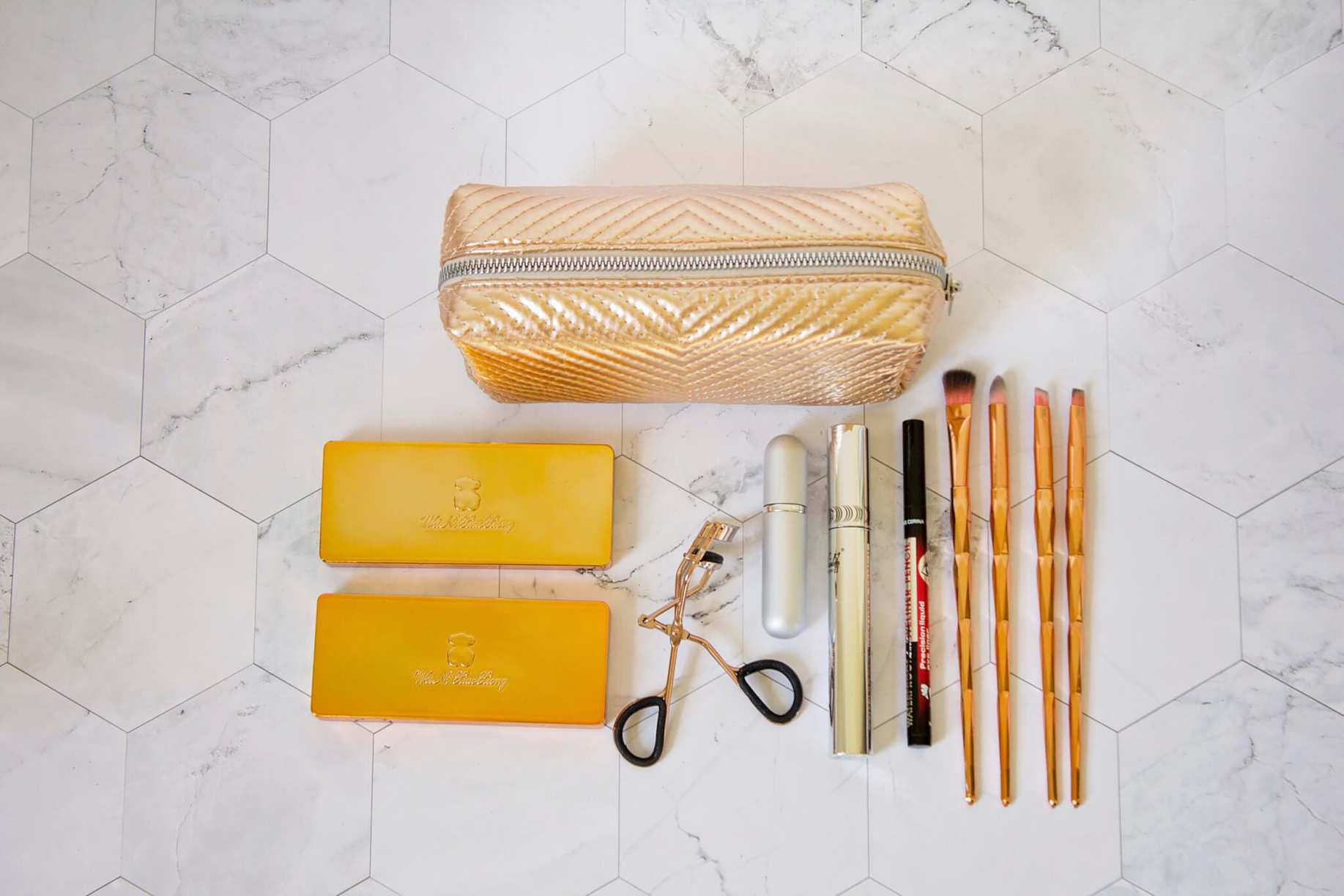 Rose Gold Zipper Pouches
My rose gold toiletry bag has 3 separate zipper pouches that are excellent for keeping things organized. In one of the smaller pouches, I keep my makeup essentials. I don't use much makeup so a small pouch works fine for my needs but it fits everything perfectly!
My biggest pouch holds all of our hair stuff. The little stack of hairstyle photos (shown in the picture below) gives me ideas of hairstyles that I can do on my daughter in a moments notice without having to scour Pinterest. I found several hairstyles on Pinterest that I loved, printed out the pictures and laminated them. I usually want her hair to look particularly cute while we are on vacation so this really comes in handy.
Travel Hairbrush
Batiste Dry Shampoo
Comb
Bobby Pins
Small Elastics
Big Elastics
Got 2 B Hair Gel for my boys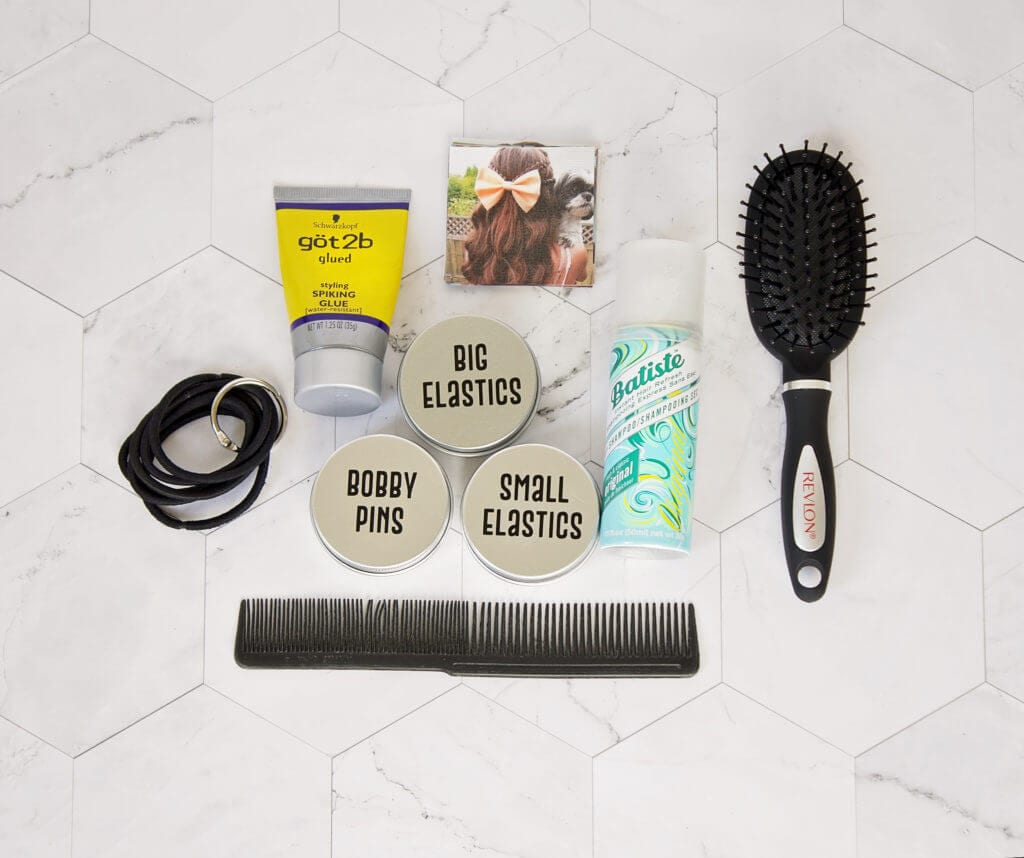 Again, I purchase additional items of all of my essentials so I don't forget anything! When you are packing for a trip all you have to do is grab your toiletry bag and you are on your way! Hope this post has been helpful to give you ideas on how to stay organized when you travel. I am certainly not all-knowing so if you have any brilliant ideas that you use, make sure to leave them in the comments below!