In A Pickle Purse Organizer
Have you ever been in a situation where your kid has skinned their knee and you wish you had a bandaid? Or you spilled spaghetti sauce on your new white shirt and you wish you had stain remover? Or your head is pounding and you wish you had some Ibuprofen? Or you wish you had some floss to get that food that is stuck in your teeth before your next meeting? I have been there so many times, and for nearly every time that I have been in those situations, I have been unprepared.
When I was growing up there was the most incredible family that attended church with my family and me. They were such great, ambitious people and everything that they did was incredible. They loved to throw parties, bake cakes and bring happiness to others. You may be wondering what this has to do with my post? Well, a few of the sisters in this amazing family created this company called In A Pikle. They created products that were made to help you be prepared for life's little emergencies!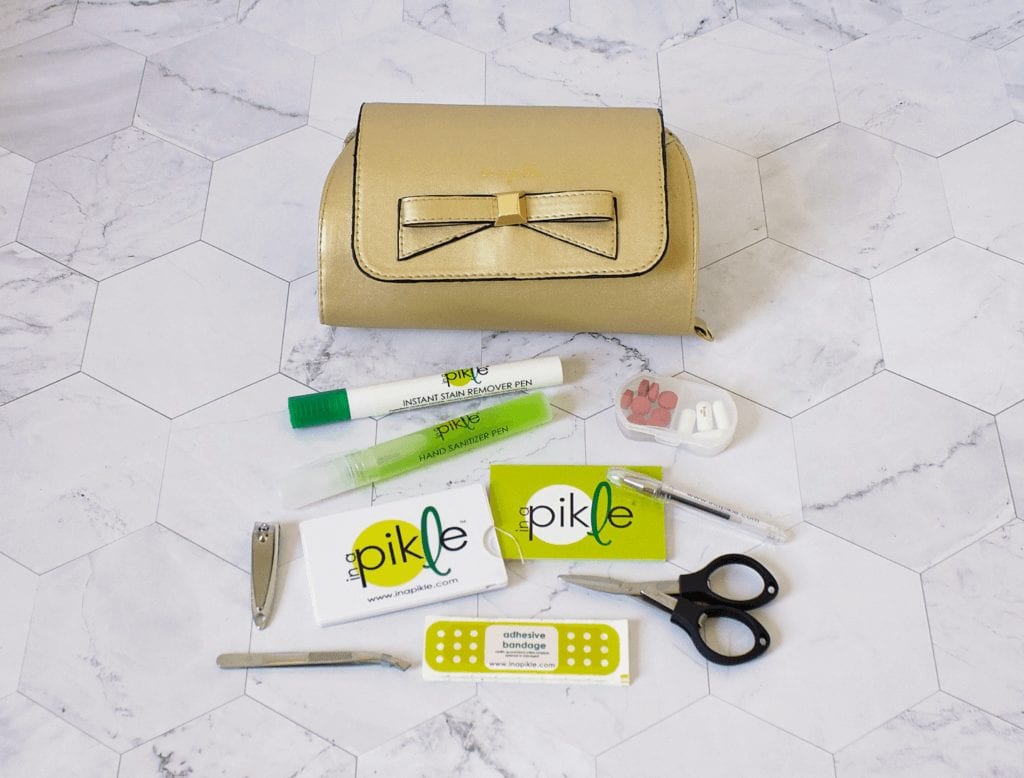 I teamed up with them to introduce you to their products and you won't be disappointed! I chose the Gleaming Gold (I also fell in love with this Petite Pikle) bag along with the Starter Pack. Their 'Pikle Bags' are designed to keep all of the essentials 100% organized by allowing you to see in each zipper pouch. Each pouch is made to hold things such as hand sanitizer, medicine, nail clippers, nail file, tweezers, dental floss, a mirror, safety pins, hair elastics, tissues and so much more! You can even put your own items in the zipper pouches to customize them for your needs. I think these would also be great for keeping your travel makeup organized!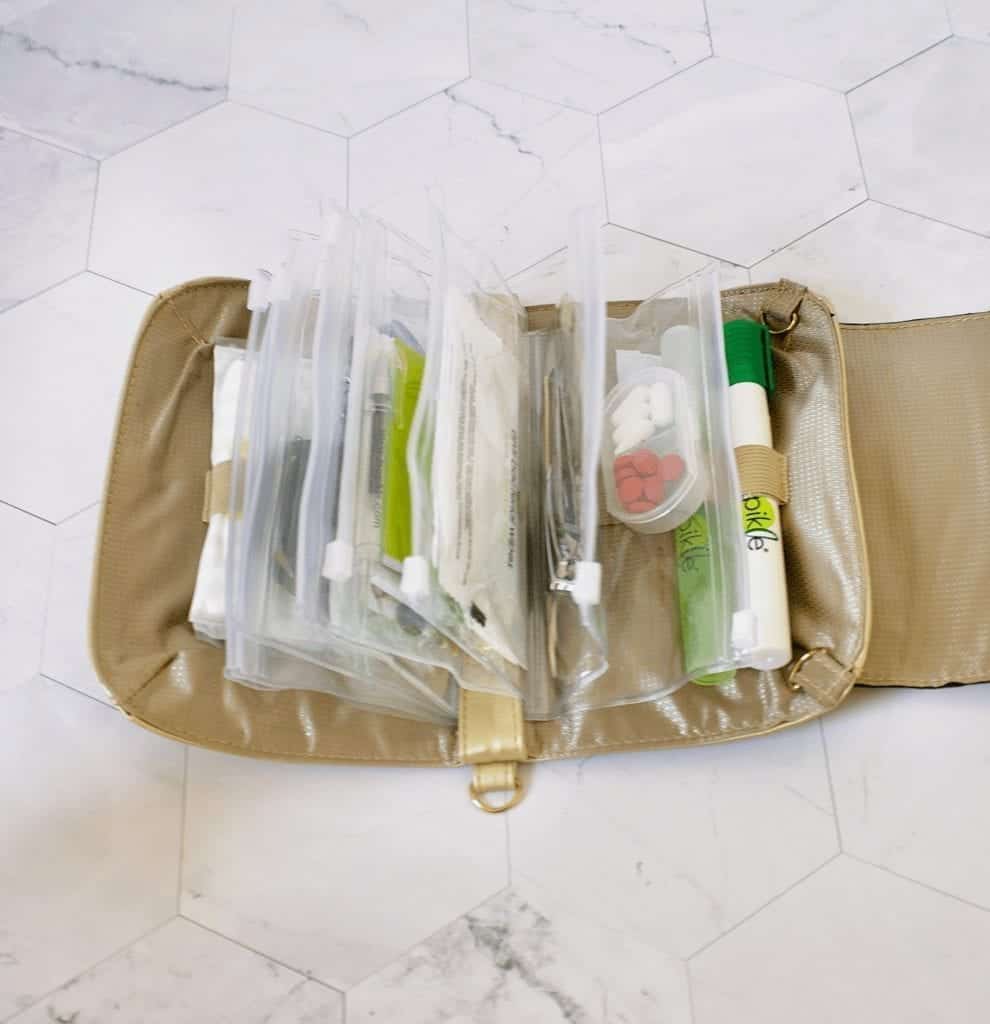 One thing that I have loved about owning this cute little bag is that they have thought of nearly everything that you would need to get you out of a pickle! Their branding is so much fun and they have tons of different styles and designs. They even have a section of products for the men in your life!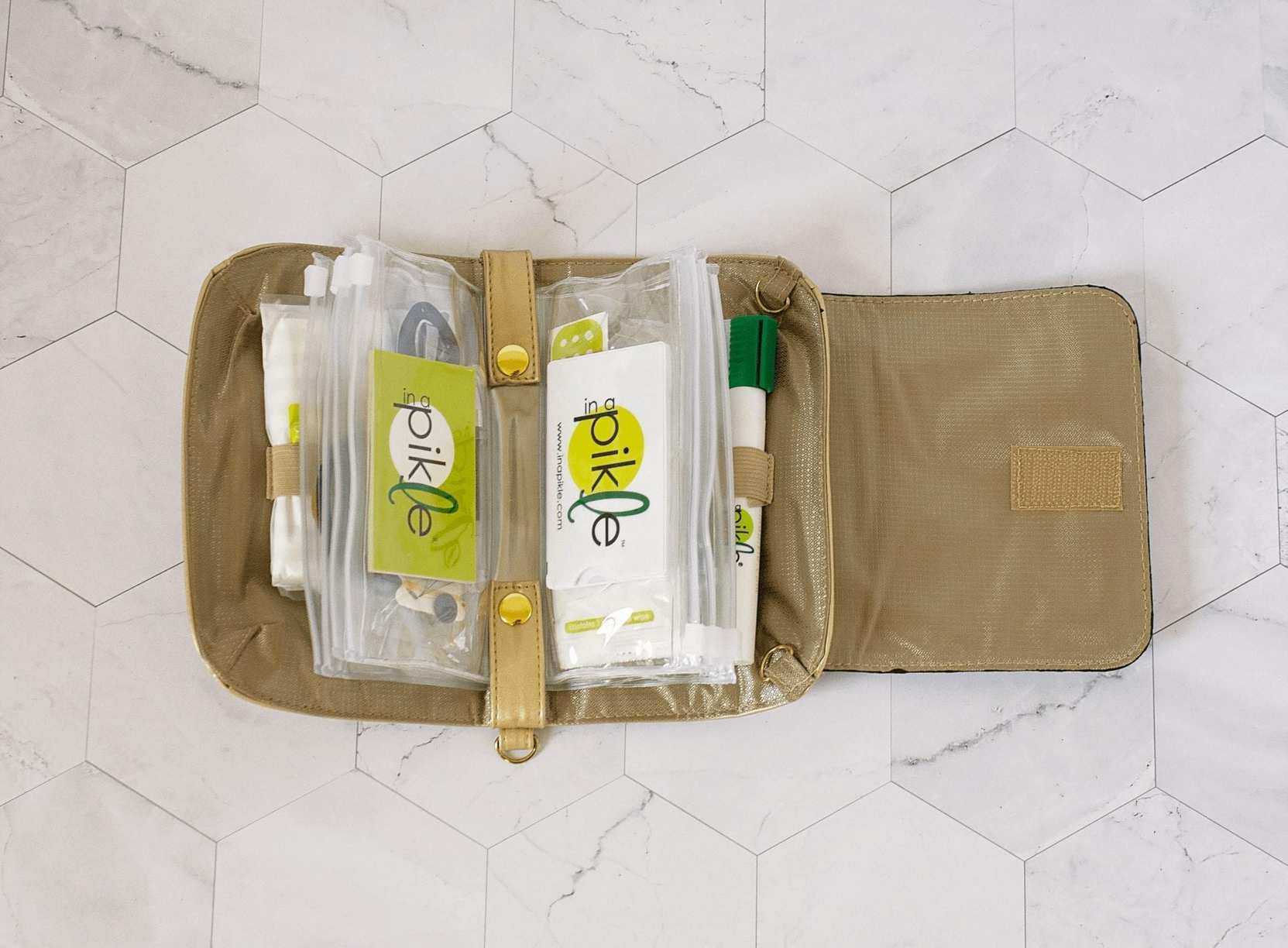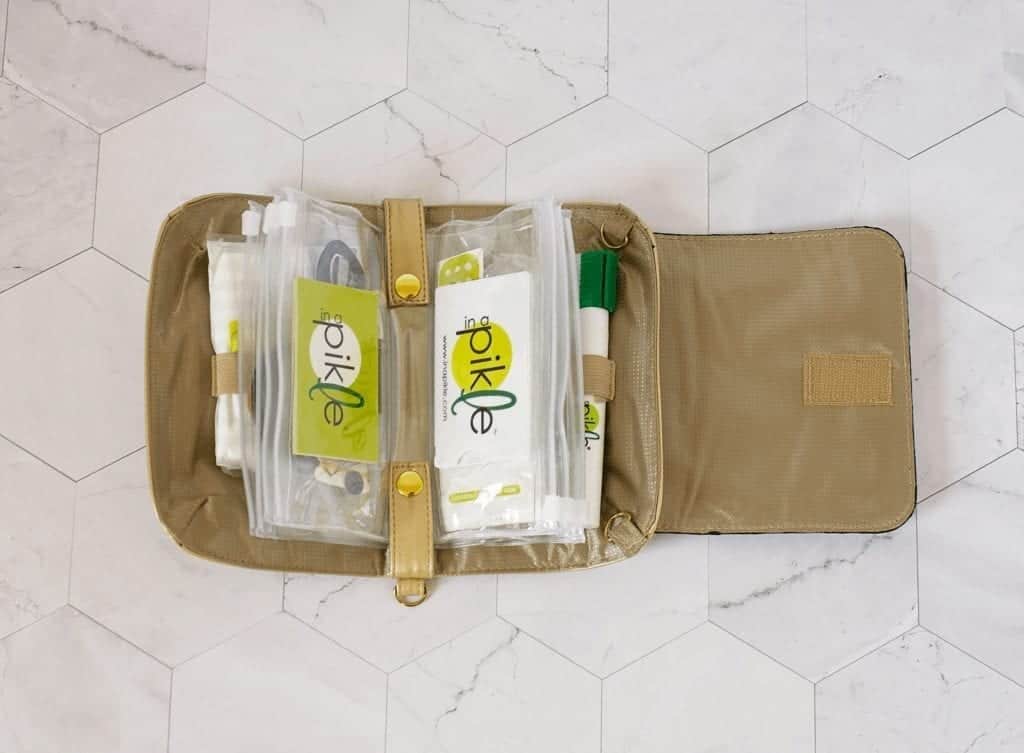 Of all of the accessories that they sent me, I would have to say that the dental floss has to be my very favorite! It is so compact (the size of a credit card) and seriously so cute. The website gives you a lot of personalization capabilities as you build your own Pikle by first choosing your bag, and then choosing the 'Paks' that go inside! They have products made for babies, men, parents, tweens, kids and women! Head on over to In A Pikle to snag your own purse organizer system.
Head on over to my Instagram page to enter the giveaway to win a FREE Pikle Bag!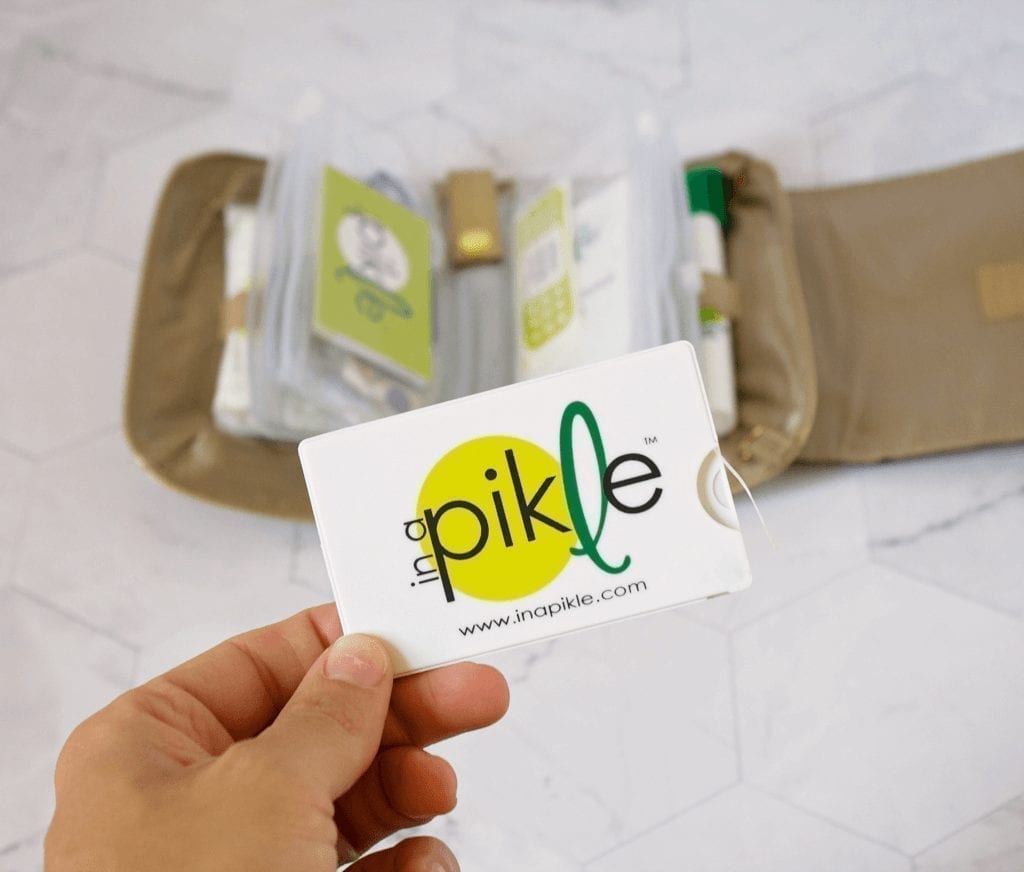 If you want to save this post for later, pin this image so you can find it again easily!