Shelf Liner Ideas for a Stylish Space: How to Add Personality to Your Home
Do you ever feel like your home is missing something? Like there's something that just doesn't quite make it feel complete? Maybe it's because your shelves are empty and bare. One easy way to add personality and style to your home is by using a shelf liner.
You can also use shelf liners or peel and stick wallpaper to line your drawers, the backs of cupboards, or your pantry. It adds a really nice touch to your home.
Shelf liners come in a variety of colors, designs, and materials, so you can find the perfect one for your needs. In this post, we will discuss the different types of shelf liner and show you how to use them in your home!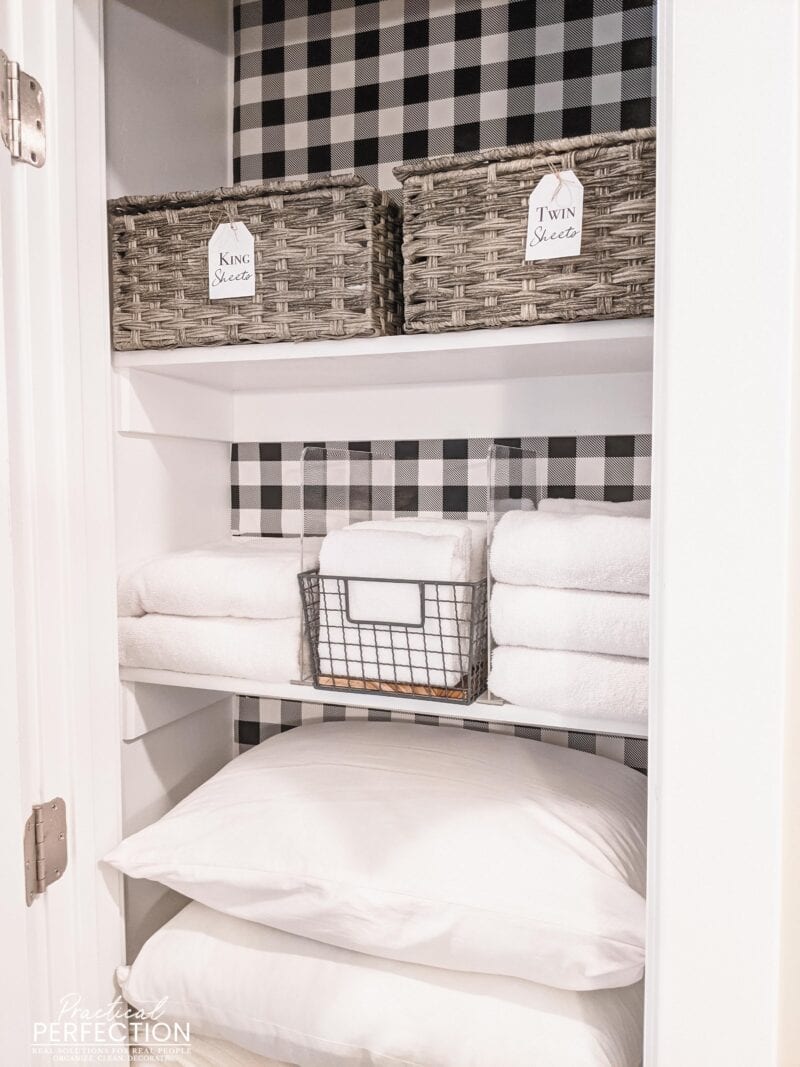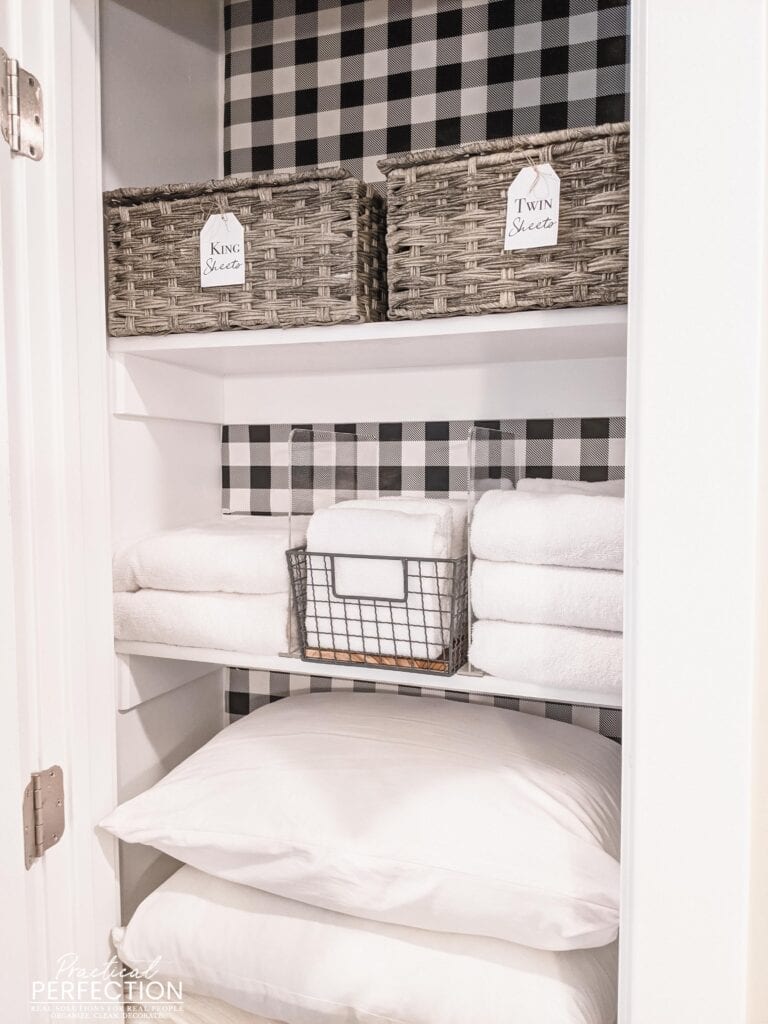 What is a shelf liner?
If you're looking for a way to add personality to your home, shelf liner is the answer. Shelf liners come in a variety of materials (like vinyl), but most of them are adhesive liners that will stick right to the shelves in your kitchen cabinets like wallpaper. You can also get non-adhesive liners if you're renting or don't want to deal with peel and stick liners.
Shelf liner comes in a variety of colors, prints, and materials these days, so it's easy to find something that will fit your personal taste.
You can use shelf liners to cover up old wood or drab colors in your cupboards or drawers, or you can use them as a way to decorate your shelves. Shelf liner is also great for pantries and other areas where you want a little bit of color or pattern. Keep reading for our favorite shelf liners for a stylish space!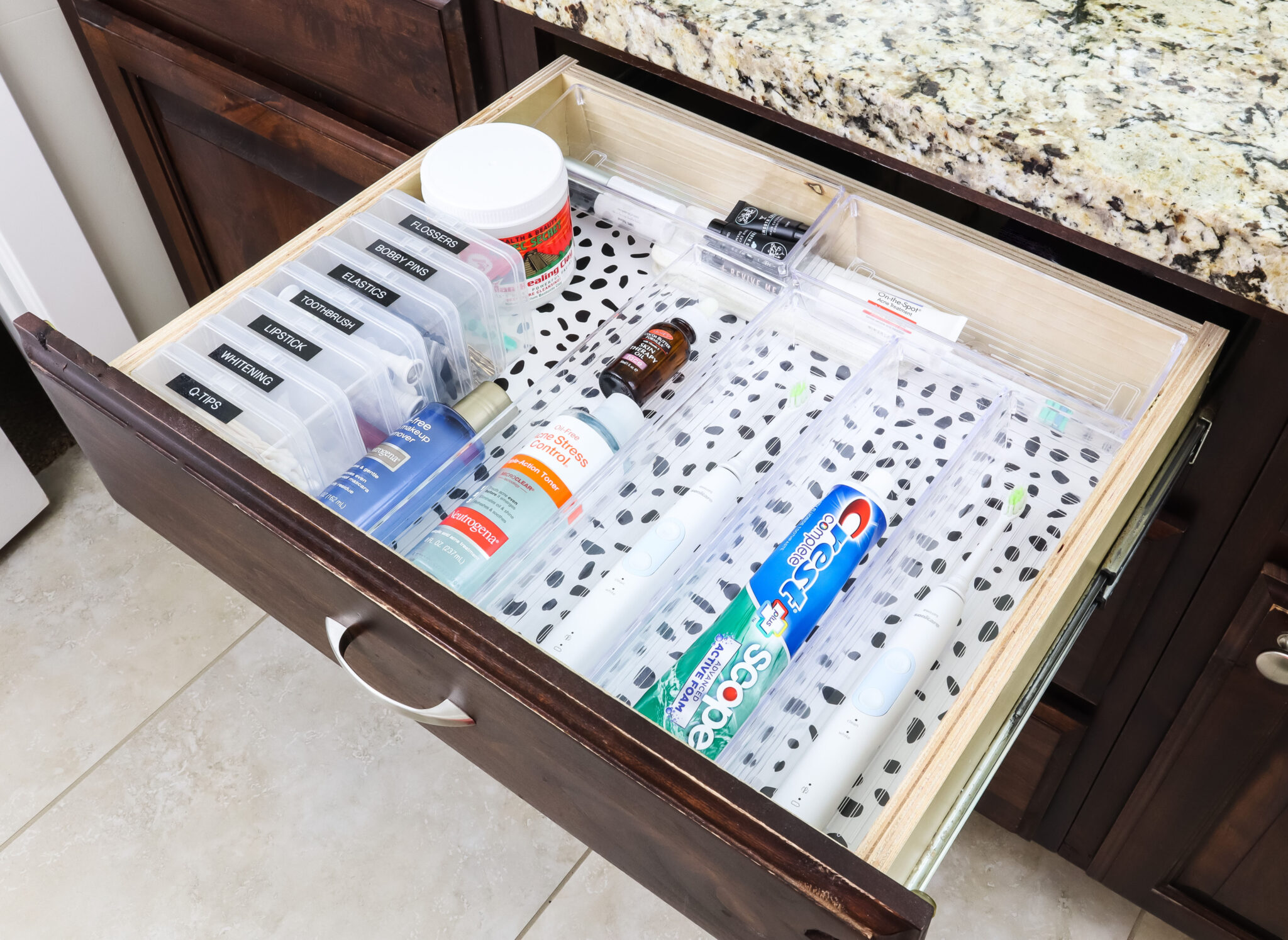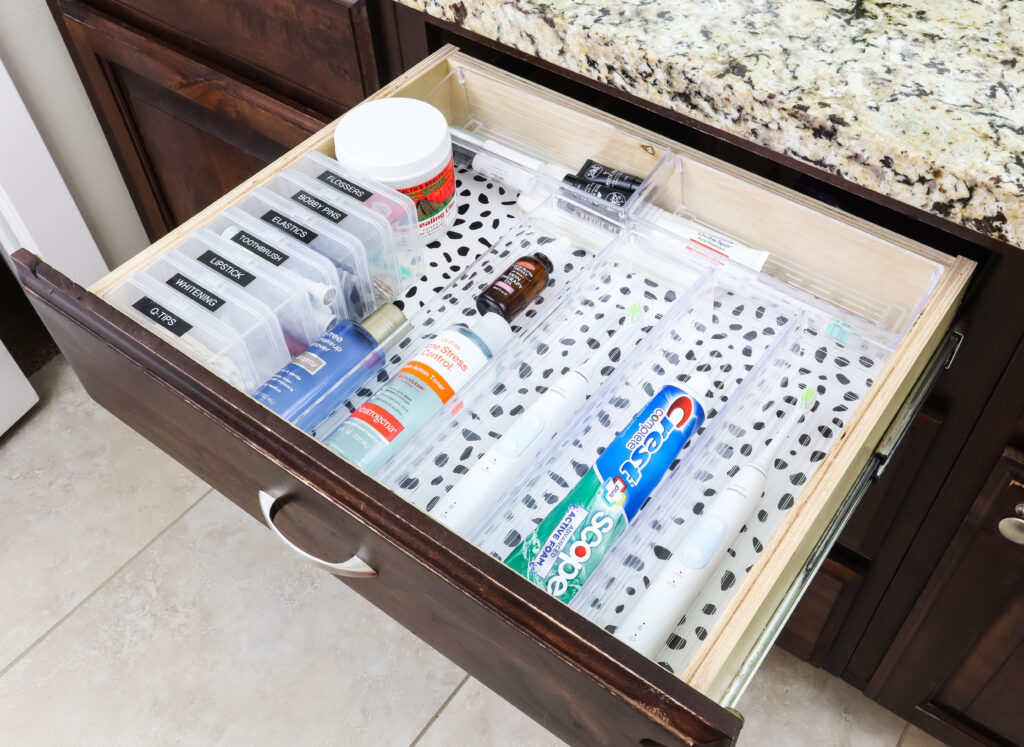 What are the benefits of shelf liners?
Shelf liners (also known as contact paper) aren't only for sprucing up your space or personalizing your home – in fact, the beauty they can add to your space is more of an added bonus.
Shelf liners keep surfaces like shelves clean and dry. They make clean-up easier because the vinyl material lets you quickly wipe down your shelves without worrying about moisture or stains.
If you get a durable shelf liner, you can protect your kitchen cabinets from dust, spills, crumbs, moisture, and more! They wipe clean super easily and protect your surface in many ways.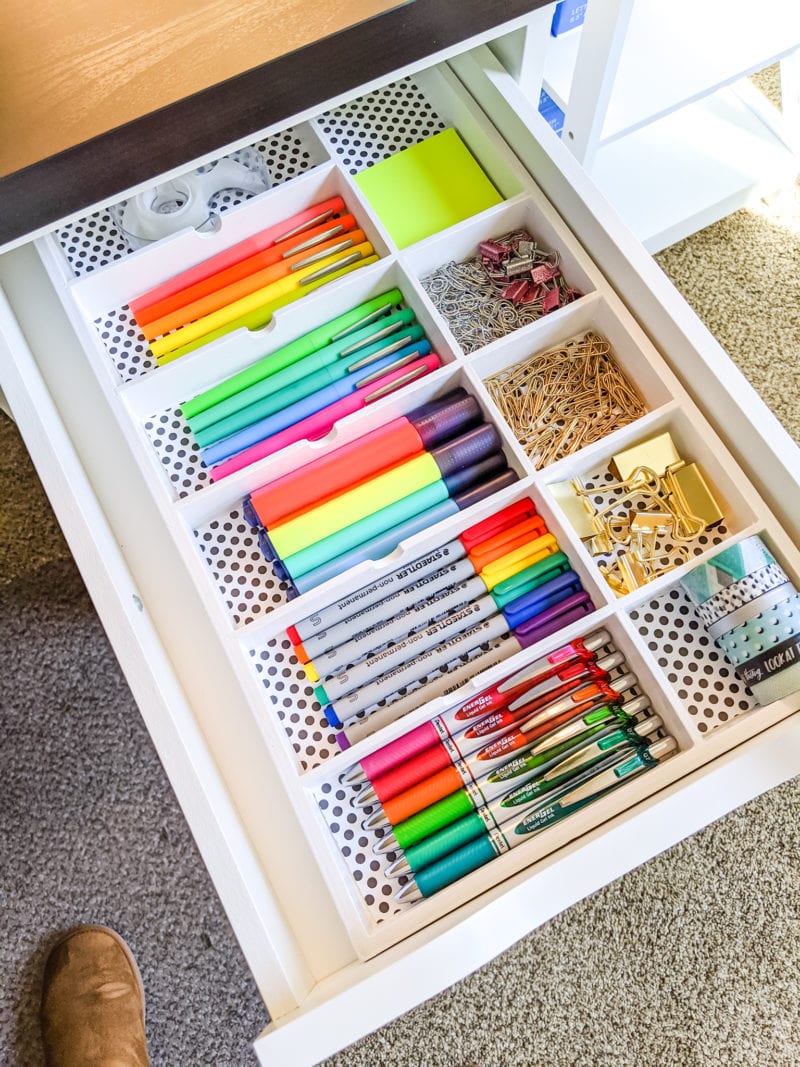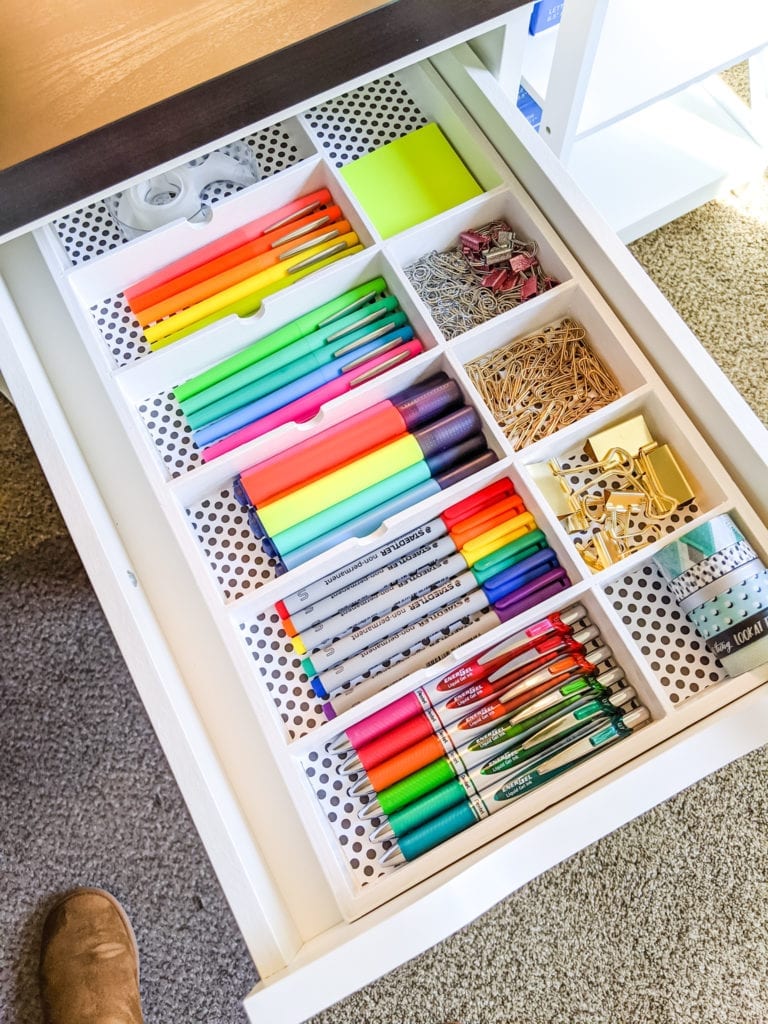 What should you look for in a good shelf liner?
When looking for the right shelf liner, there are a few things you should keep in mind. First, consider the size of your shelf and make sure to get a liner that will fit. In most cases, you can cut shelf liners to the correct size, but you can save yourself a lot of work if you select shelf liners that are close to the proper size at least. So look through the size options when shopping.
Second, think about what you'll be using the shelf liner for – if you're using it for protection, make sure to choose a durable material. You want to make sure it will grip your shelves and is of a thick material that will be easy to clean.
Third, decide if you want an adhesive or non-adhesive liner. Most good liners won't leave sticky residue when you peel them up, but if you're worried about an adhesive backing on your shelf or want something easily removable, look for a shelf liner that is non-adhesive but has a solid grip. You don't want your shelf liners sliding around on your shelving!
Fourth, decide on a style that fits your taste! Do you like loud patterns or a solid color? Do you want multiple patterns or just one that you use throughout your home? Decide on what kind of patterns or colors will suit your home best when looking for the best shelf liner for you.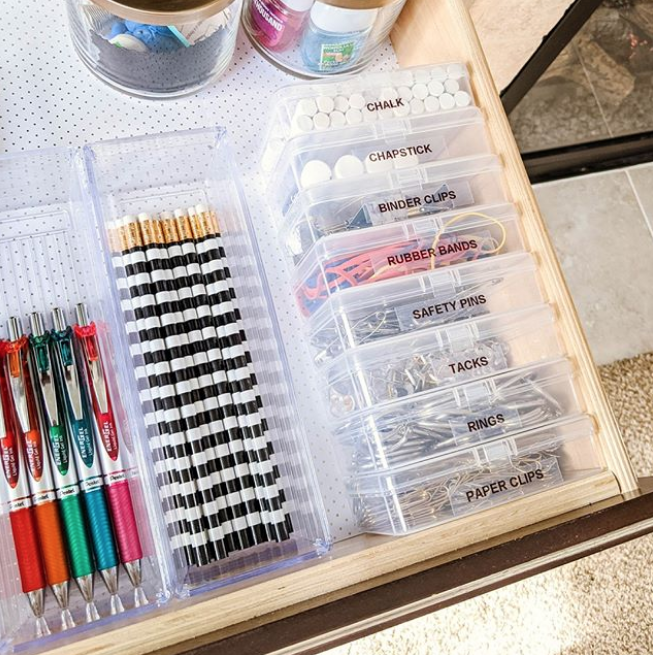 How do you put in shelf liners?
Installing a shelf liner or drawer liner depends on what type you get. But the first step is to cut your shelf liners to the correct size. It should be pretty easy measuring your drawer or shelving unit, and then you can just use scissors or a utility knife (depending on how thick your paper is) to cut the shelf liner.
After you've got your vinyl paper, shelf liner, or drawer liner cut to the right size, you need to clean your shelf or drawer to prepare it. This is a critical step because you want your shelf liner to really adhere and not peel up later. So clean the surface with a damp cloth and let it dry completely.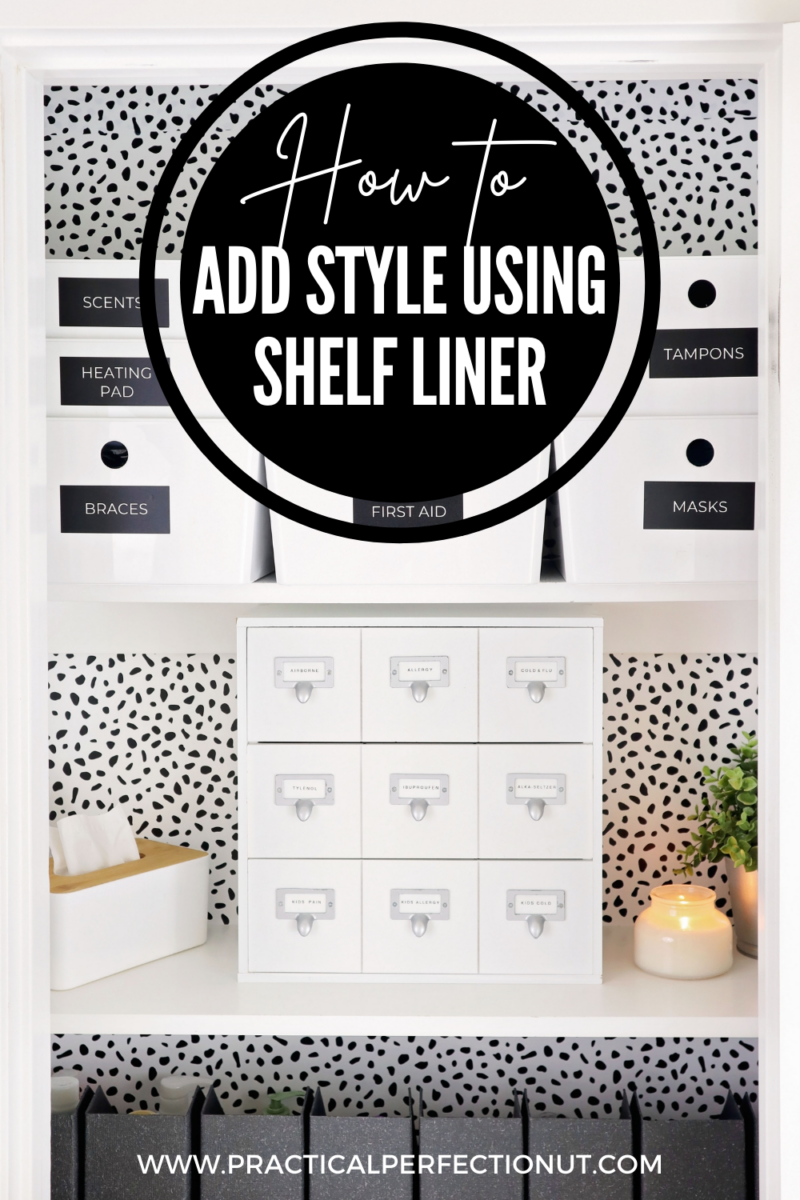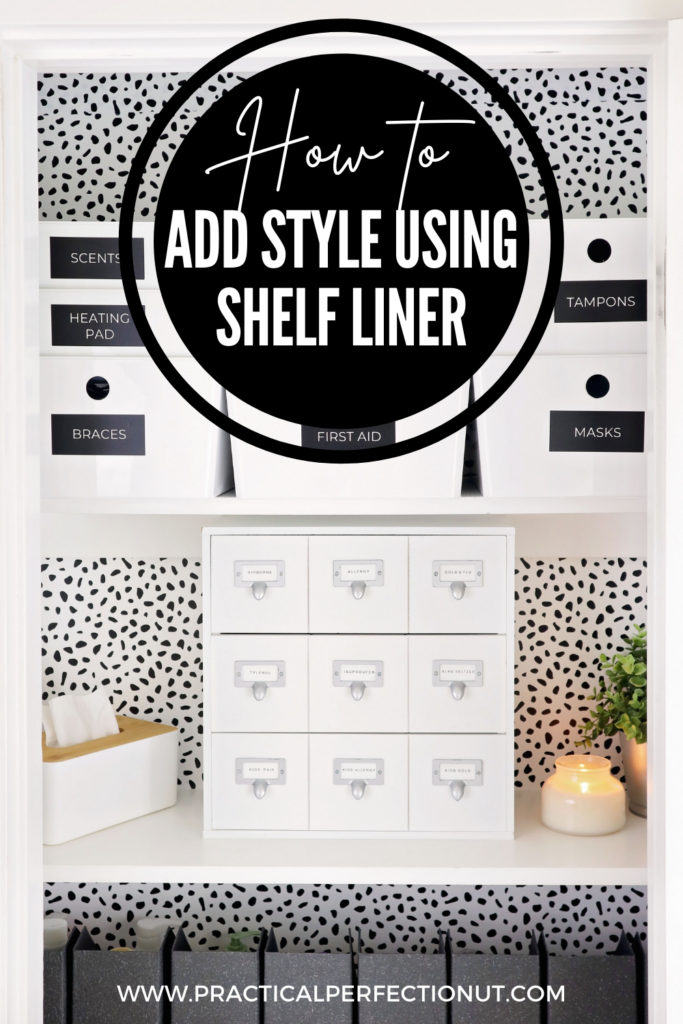 If you're using adhesive shelf liner, then you can just peel off the backing and stick it in place. For shelf paper, there's usually just one big strip of adhesive that you peel off. For an adhesive shelf liner with a design, you'll need to remove each individual section of the design so that you can apply it to your shelf or drawer.
If you're using another type of shelf liner, like non-adhesive contact paper or different material of liner, you should be able to just stick those in your drawers or on the shelves, as the grip on the bottom of the liner should prevent sliding.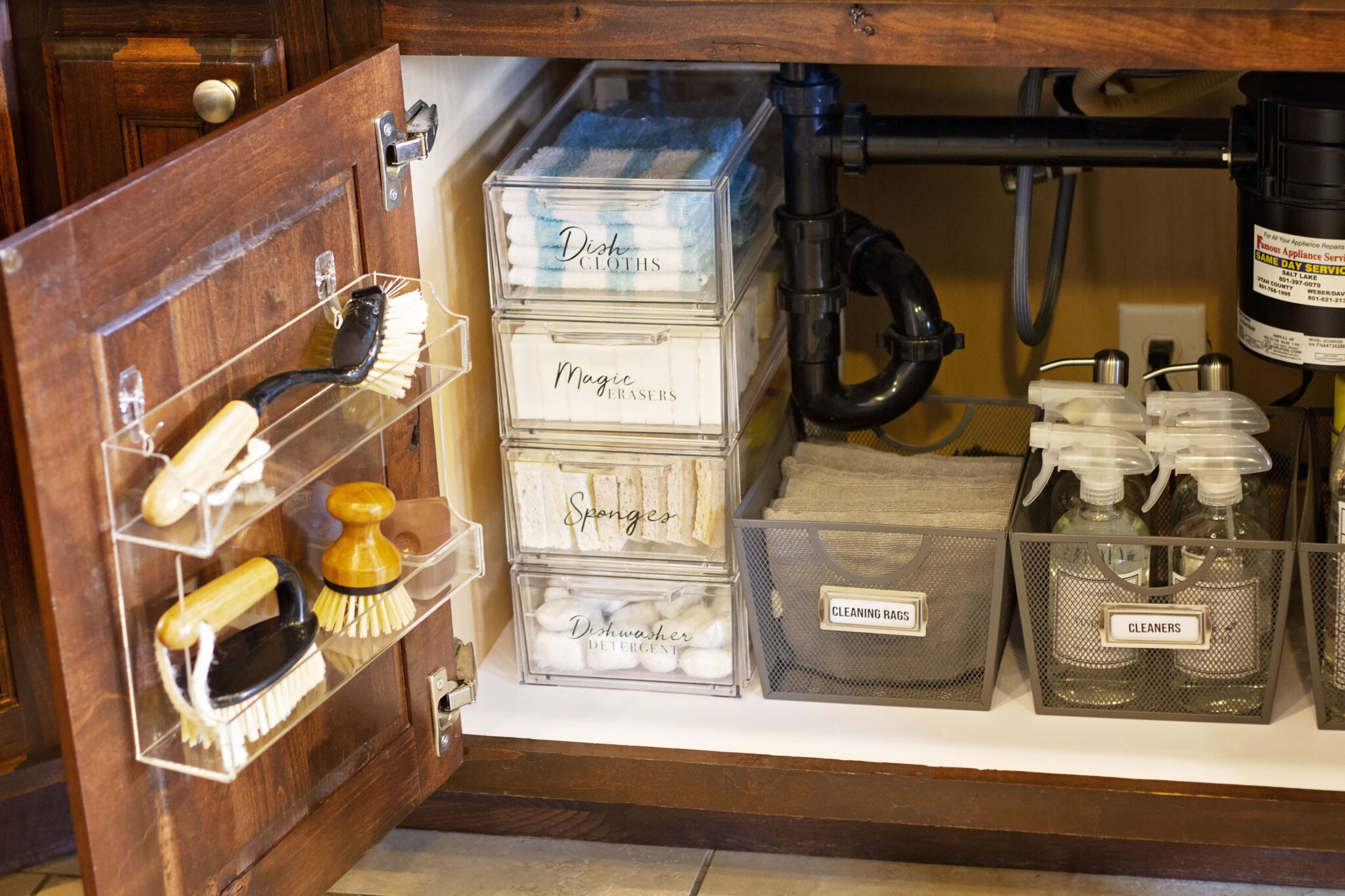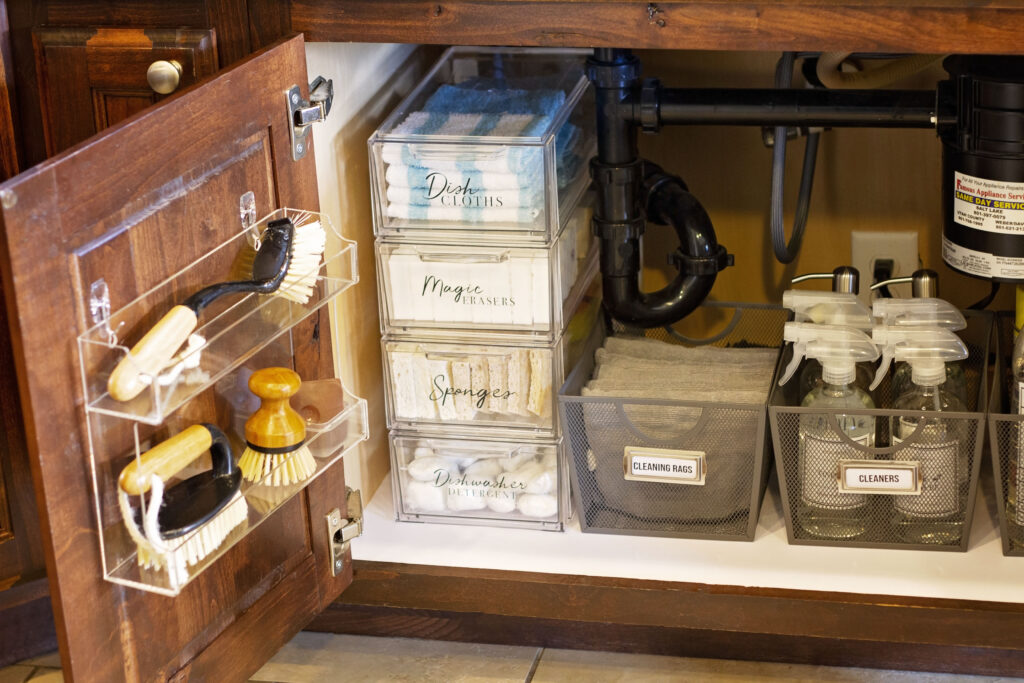 Even if you're using a non-adhesive grip shelf liner, you should definitely still clean your shelving before placing the liner down. This will help it grip better, plus you can clean up any crumbs or spills to ensure a smooth surface.
Keep in mind that you need a solid surface for most shelf liners. Wire shelves won't work with most liners, and you'll need something solid on top of the wire shelving for the liner to stick.
Where do you find the best shelf liners?
There are many places to find shelf liners, but we've had the best luck with online retailers like Amazon. They have a wide variety of shelf liners to choose from, plus they're usually cheaper than buying them in-store.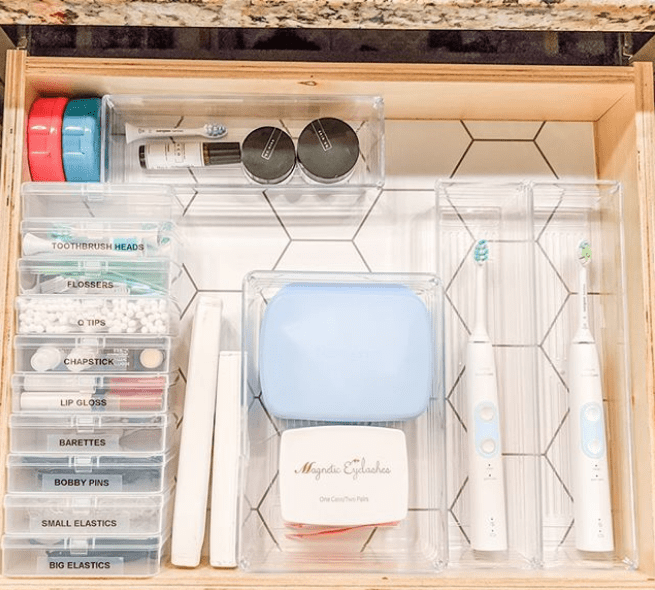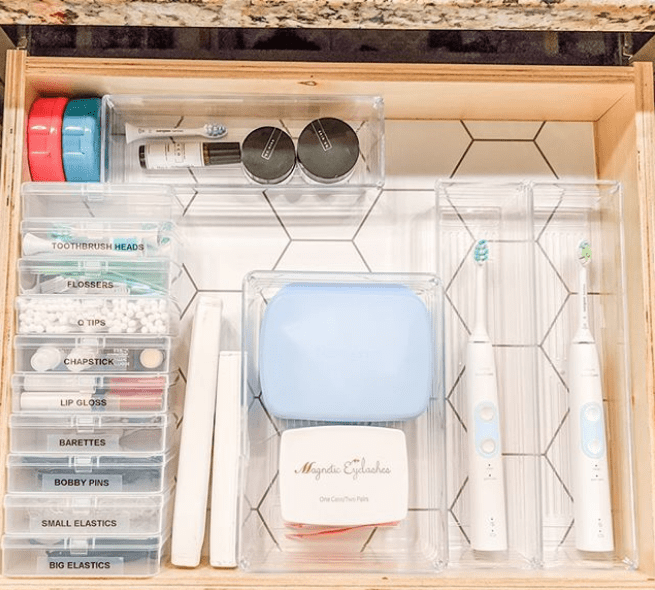 However, you can also find shelf liners at most home improvement stores like Home Depot or Lowe's.
We've rounded up our favorite shelf liners below.
Our favorite shelf liners
Non-adhesive shelf liners:
If you're looking for some non-adhesive options, here are some that we really like, both with patterns and without!
This smooth navy and white is a classic, beautiful pattern.
This one has very subtle stripes to it, so it's perfect if you're going for something simple.
The vintage roses are very pretty.
Adhesive shelf liners:
Use shelf liner to decorate your space!
Shelf liners are a great way to decorate your home and protect your drawers and shelves from spills at the same time! Find shelf liners with durability – so made of thick paper – that will stick to the surface of your shelf or drawer with no problem.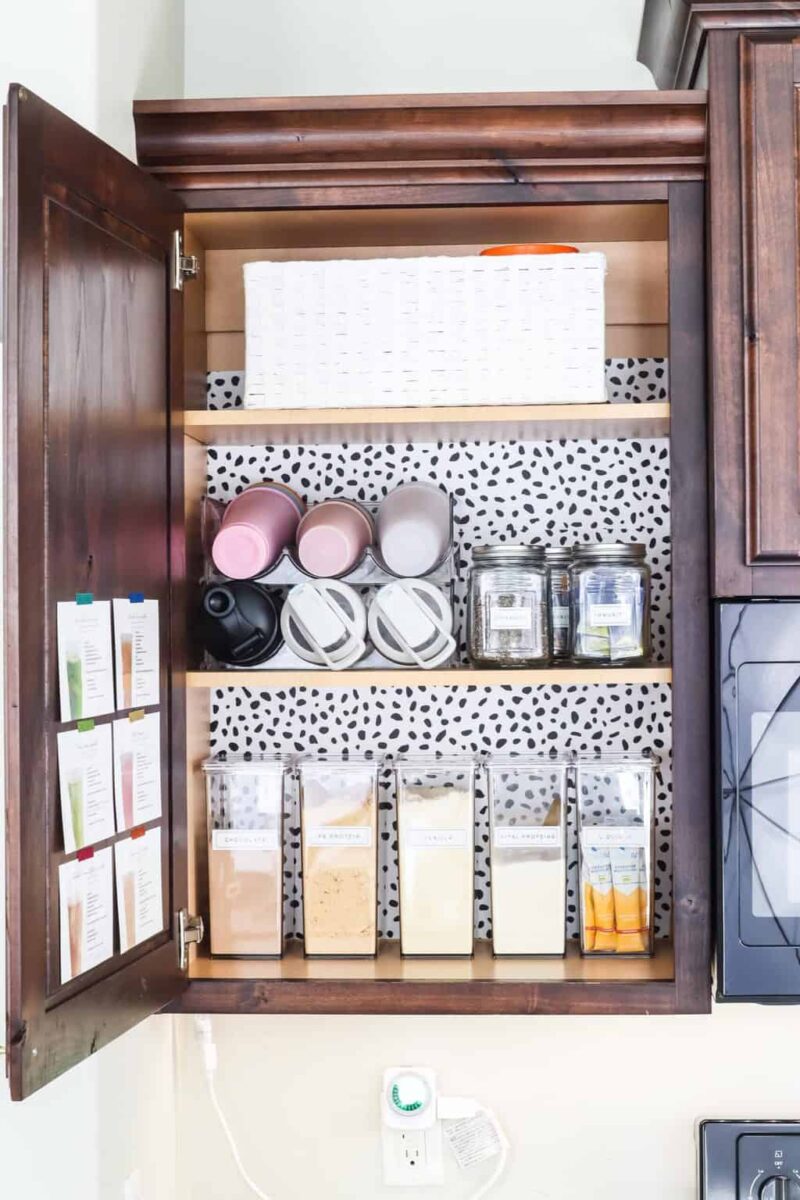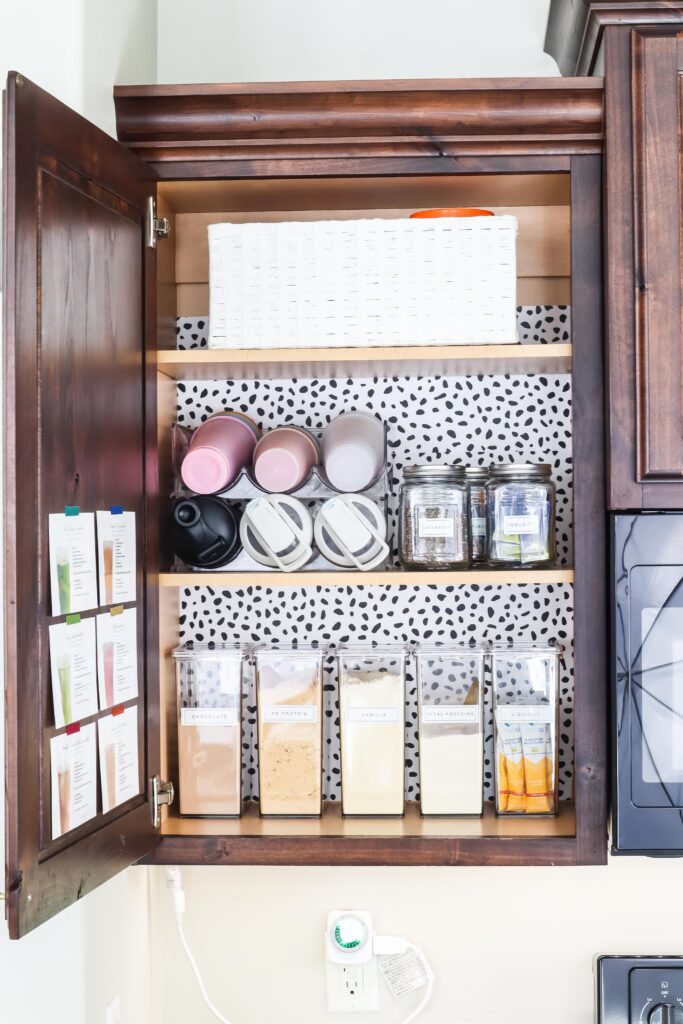 Some non-adhesive materials are machine washable, so if that's important to you, then make sure to look for one that says machine washable. Remember, you can add these liners (especially the ones with adhesive backing) to your drawers, the back of the walls in your kitchen cabinets, or the shelving in your pantry! There are so many options for what you can do with shelf liners, contact paper, or adhesive liners for drawers.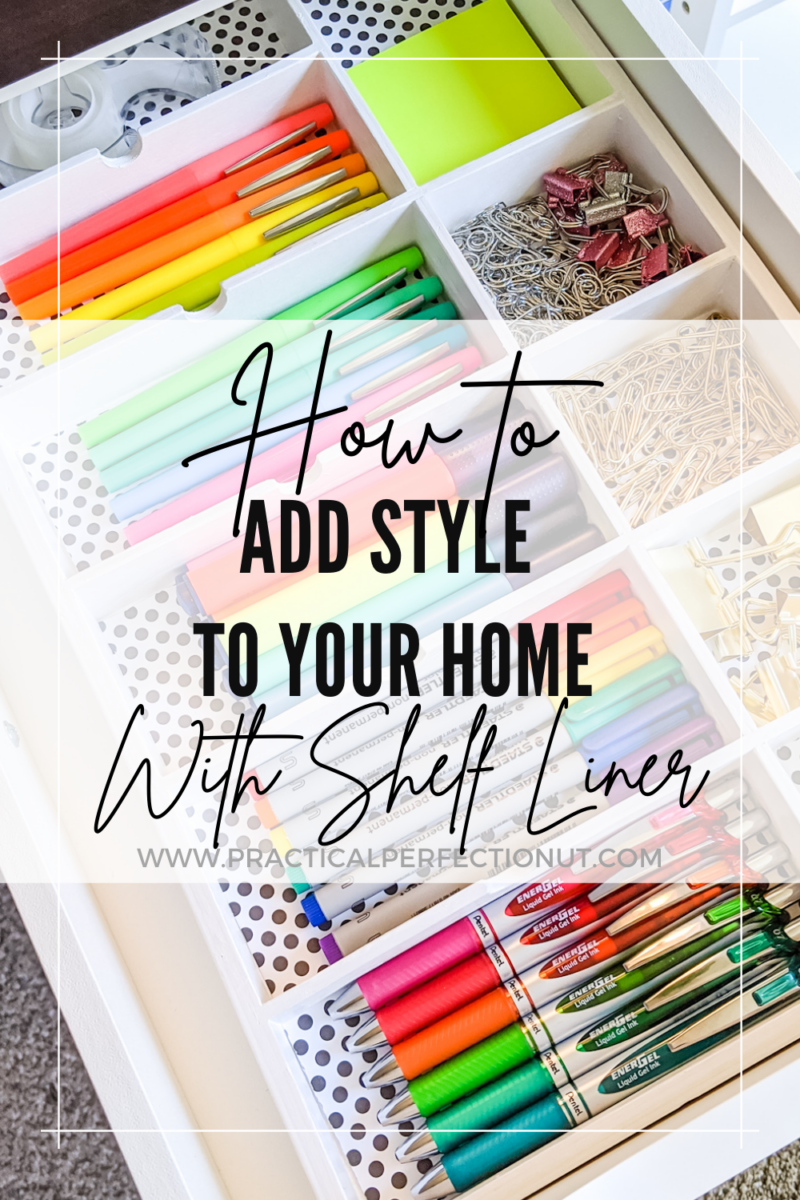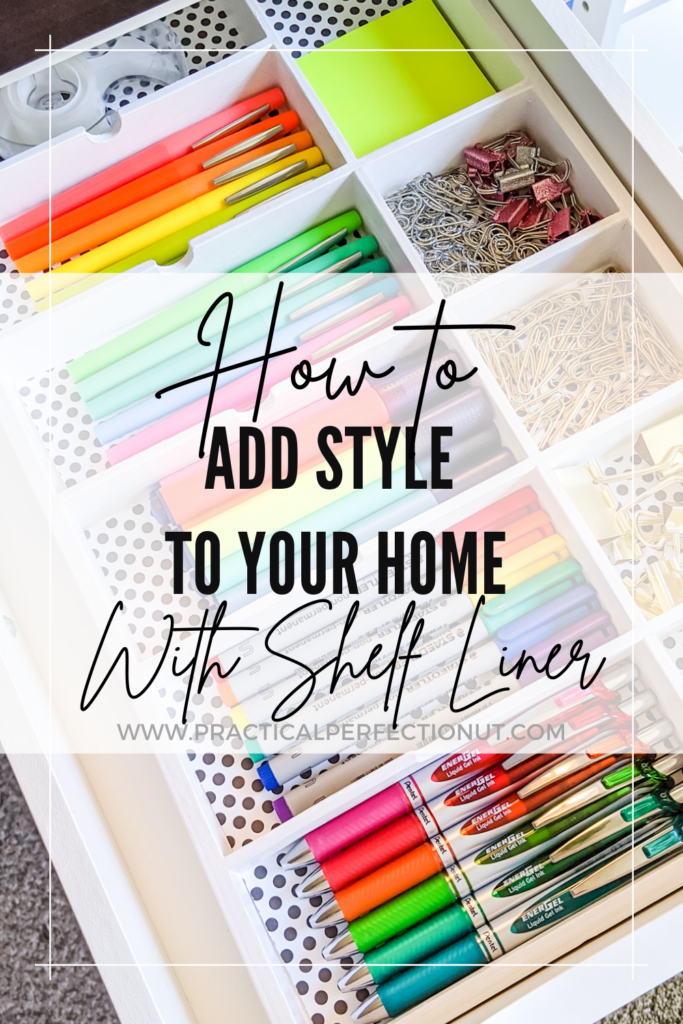 Hopefully, these suggestions helped you on your journey to find the best shelf liners for your home because they really do protect your smooth shelf surfaces from dust and spills while beautifying your home all at once. You won't regret adding shelf liners to your shelving!