Do you get overwhelmed just at the thought of deep cleaning your entire house? Do you struggle to know where to even start? You definitely aren't alone…most people do! Spring cleaning can sometimes feel like sitting down to a hot-dog eating contest and expecting yourself to eat 30 hot dogs in one sitting! Who wants to do that?! Not me. So we are going to tackle one task a day and within 30 days, your home will be sparkling clean! That's exactly why I have created an easy 30-day easy spring cleaning checklist, just for you!
*This post may contain affiliate links, which means I may receive a small commission, at no cost to you, if you make a purchase through a link!*
If you are looking to streamline your cleaning even more, be sure to check out my other post, 15 Must-Have Cleaning Tools that Make Your Life Easier
Make sure to scroll down and sign up for my newsletter to receive your free Spring Cleaning Printable! It grants access to my entire FREE Resource Library with 50+ Free Printables!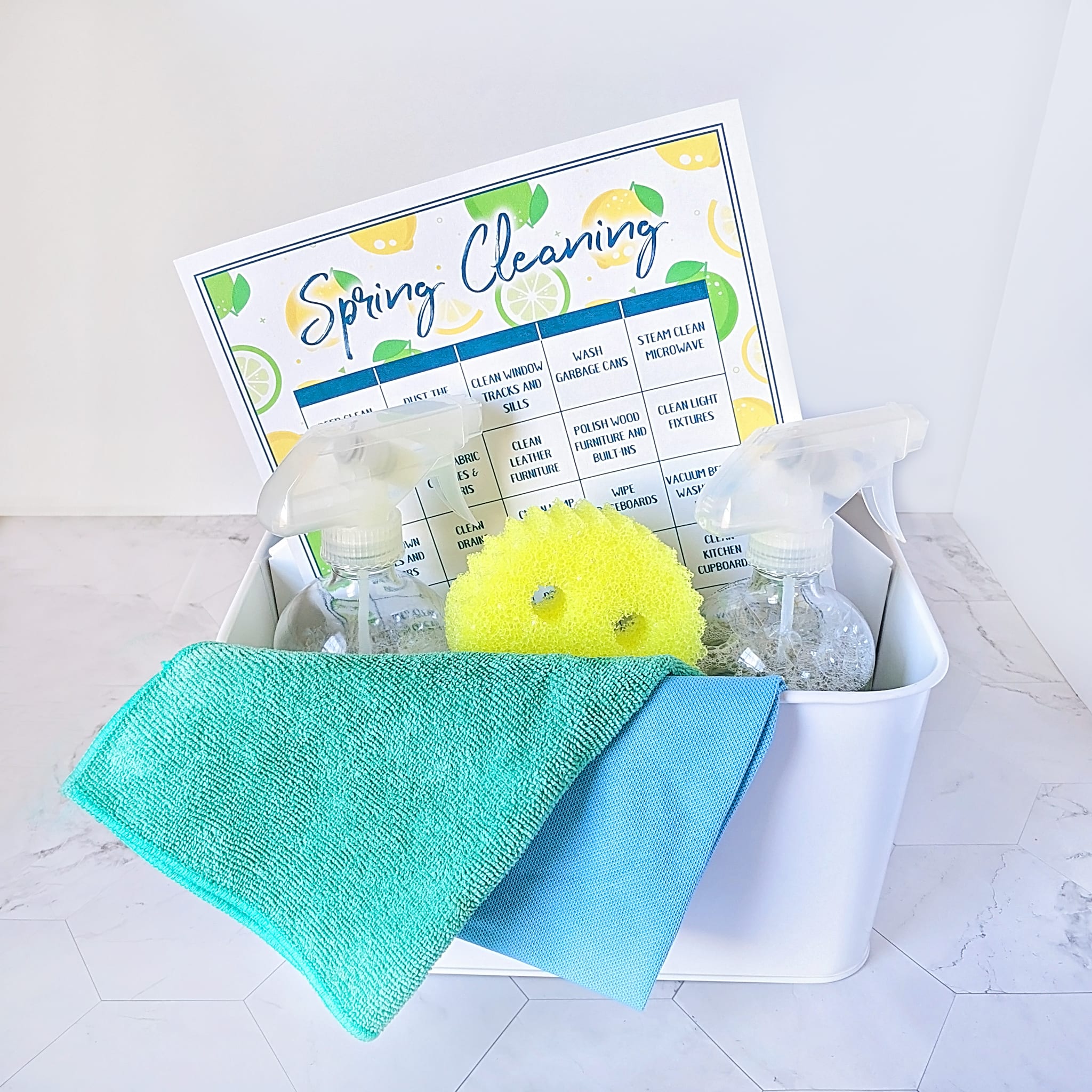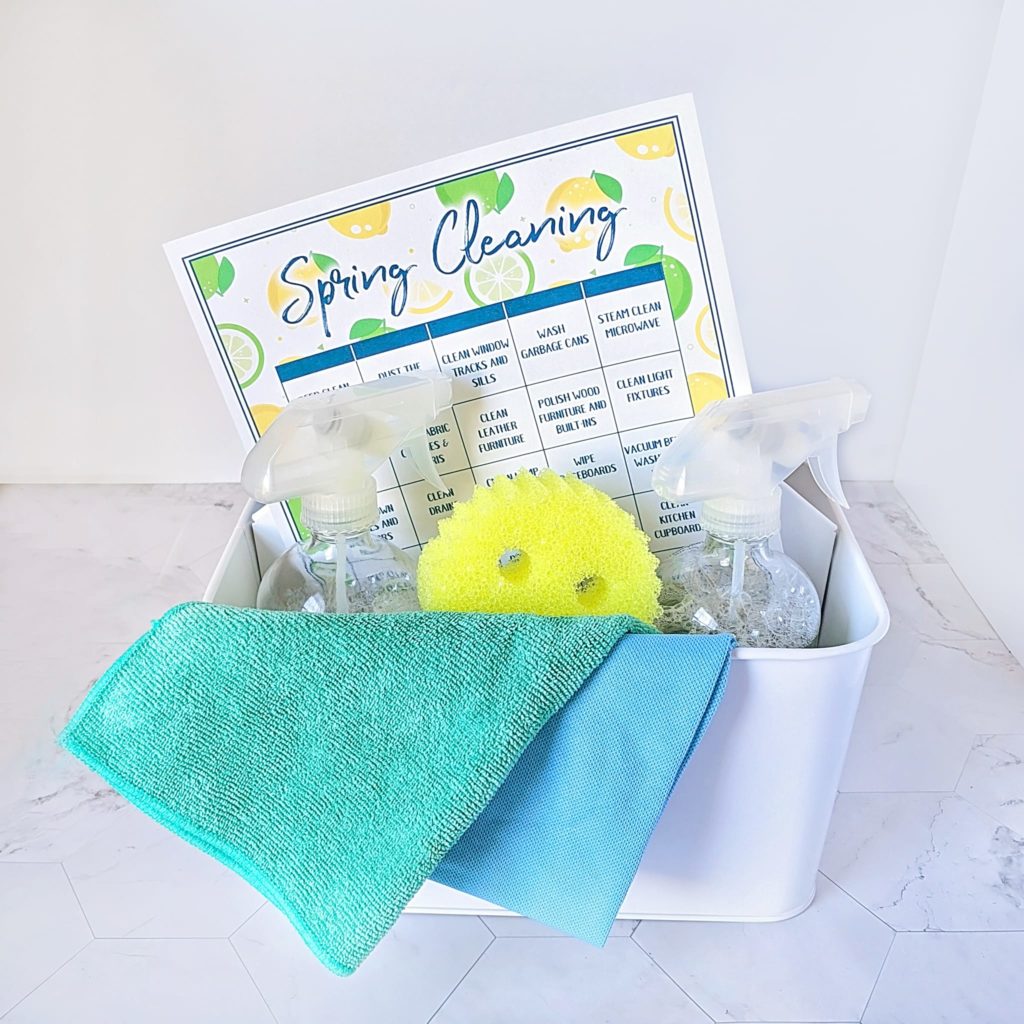 30 Day Easy Spring Cleaning Checklist Freebie
I was so excited to create this spring-inspired freebie for you! Like we talked about before, spring cleaning doesn't have to be super painful if you take it one small step or task at a time. That's why I created this spring cleaning checklist for you so that you can take it one step at a time and hopefully not get overwhelmed.
The beautiful thing about cleaning and organizing is that it can get a bit addicting. It can be difficult to get started, but once you start you sometimes can't stop! The feeling of accomplishment is contagious and sometimes you will be excited to start the next task, even if you do multiple tasks in one day. And that's fantastic!
So don't feel like you need to stick to one task per day. If you have the motivation to continue….by all means!
Why Do We Spring Clean?
Spring cleaning can be such an incredible feeling. And after spending 6 months indoors (I live in Utah), I am just dying to feel the fresh air and feel like that sense of newness that comes with springtime. I love creating that same feeling in my home, and not just in my yard. So deep cleaning my house is a must.
The day-to-day tasks that we do in our homes are great for keeping up with the everyday messes. But there are lots of things that don't get cleaned because we are trying to keep up with the everyday. Making time for some of the deep cleanings will significantly boost your mood and help you feel accomplished.
Top 10 Reasons Spring Cleaning is a Must:
Gives you a sense of accomplishment
Boosts your Mood
Helps you make time for cleaning you otherwise would ignore
Makes your home smell better
You are more comfortable to welcome guests and entertain friends
Clutter affects your mental health
Spring Cleaning increases productivity
Spring cleaning reduces stress
Find lost items
Helps you love your home and causes a sense of gratitude
How To Make Spring Cleaning Easy
So, is it even possible to make spring cleaning easy? Well, a lot of spring cleaning tasks do involve a lot of elbow grease. But there are definitely some things that you can do to make your spring cleaning a lot less painful. One of the best ways is to make sure you are using the best tools available. Check out my post 15 Must-Have Cleaning Tools That Make Your Life Easier as a good place to start.
Another way to make spring cleaning easy is to do a bit of research. If you know that you will be cleaning the window tracks the following day, then get on Pinterest and look for a method that will make your life easier! Check out this post on how to easily clean your window tracks.
Take this concept and apply it to several things that you will be cleaning. Pinterest is filled with brilliant people who have come up with all sorts of cleaning hacks to make spring cleaning much faster and easier.
How to Enjoy Spring Cleaning
And is it even possible to enjoy Spring Cleaning? My answer is, absolutely! I have even written an entire post about How to Make Clean More Fun. Spring is one of the most invigorating times to clean your home because you are able to open the windows and let in some fresh air. You'll be surprised at how incredible this feels after an entire winter indoors.
My favorite suggestions for making cleaning fun is creating a fun playlist that will really get you up and going. Maybe even take a few minutes to create a new playlist for yourself that you are excited about! I also really love listening to audiobooks on Audible. I don't really make time to read much but this is such a fun way to get in a bit of reading. I especially love to listen to Harry Potter while I clean!
Another thing that helps me is turning on some sort of air freshener. Whether it's essential oils in a diffuser, (try lemon or orange oil!), lighting a candle, or turning on your wax warmer. The scent of your home goes a very long way in creating a home that you love.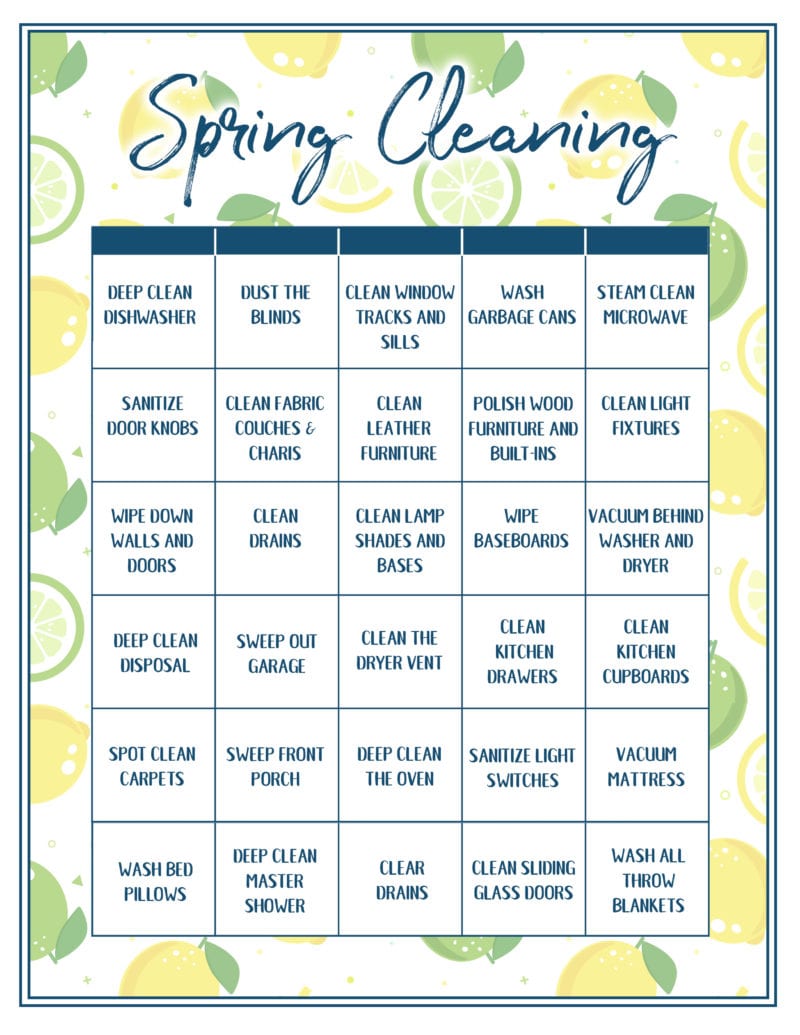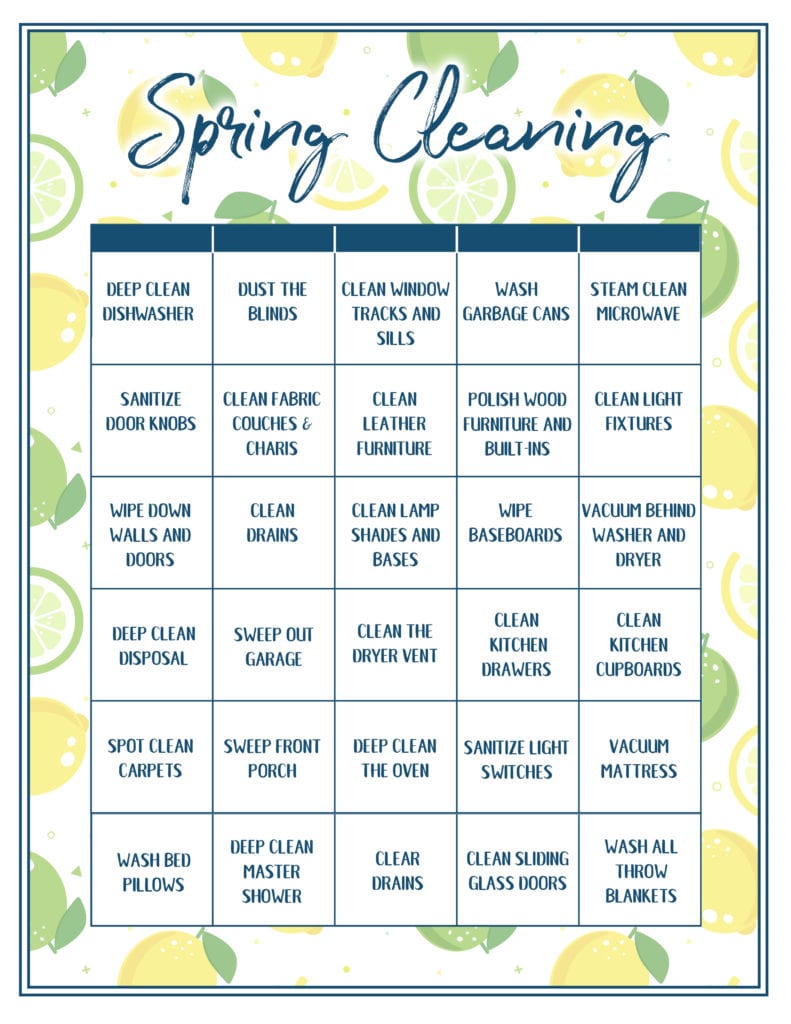 Don't forget to sign up for my newsletter to get your 30 Day Easy Spring Cleaning checklist. To sign up, scroll up and fill out the form! Signing up for my newsletter gives you access to 50+ pages of free organizational printables in my free resource library!
So while spring cleaning can be overwhelming at times, remember to take it one task at a time. Take some time to research out cleaning hacks that will make each task faster and easier. And most of all, find ways to enjoy it! Enjoy the fresh air, enjoy the sense of accomplishment and most of all, learn to love your home. I hope you find my spring cleaning checklist helpful as you clean throughout the month.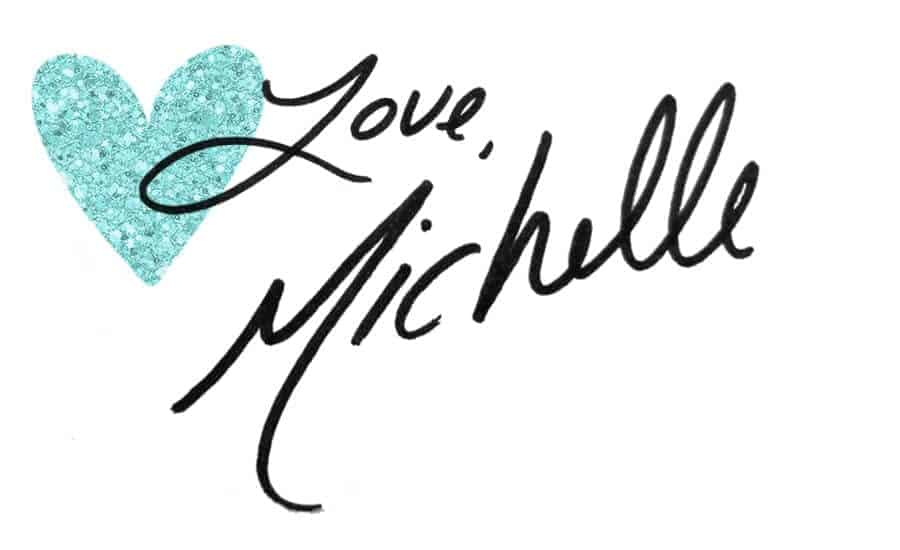 Sharing is caring! If you enjoyed this post, please share it with friends or pin it to Pinterest!