How to create an Organized Protein Shake Station
Do you have to travel all around your kitchen to get your supplies together to make your morning protein shake? I was doing that too. So I decided to come up with a solution so that I could stop wasting time and tearing apart my entire kitchen every morning just to make my shake. So I created a solution for an organized protein shake station.
If you are trying to be healthier, you might consider checking out these other posts. Habit Tracker Printable and Tips to Creating a Better You and Gym Bag Essential with a Free Water Tracker Printable!
About a year ago, I was searching for some new recipes that would give me some variety to my protein shakes because I was getting super bored with vanilla or chocolate. Of course, Pinterest came through and there was one particular blogger whose recipes really spoke to me! Her recipes gave me a ton of variety and I just love it!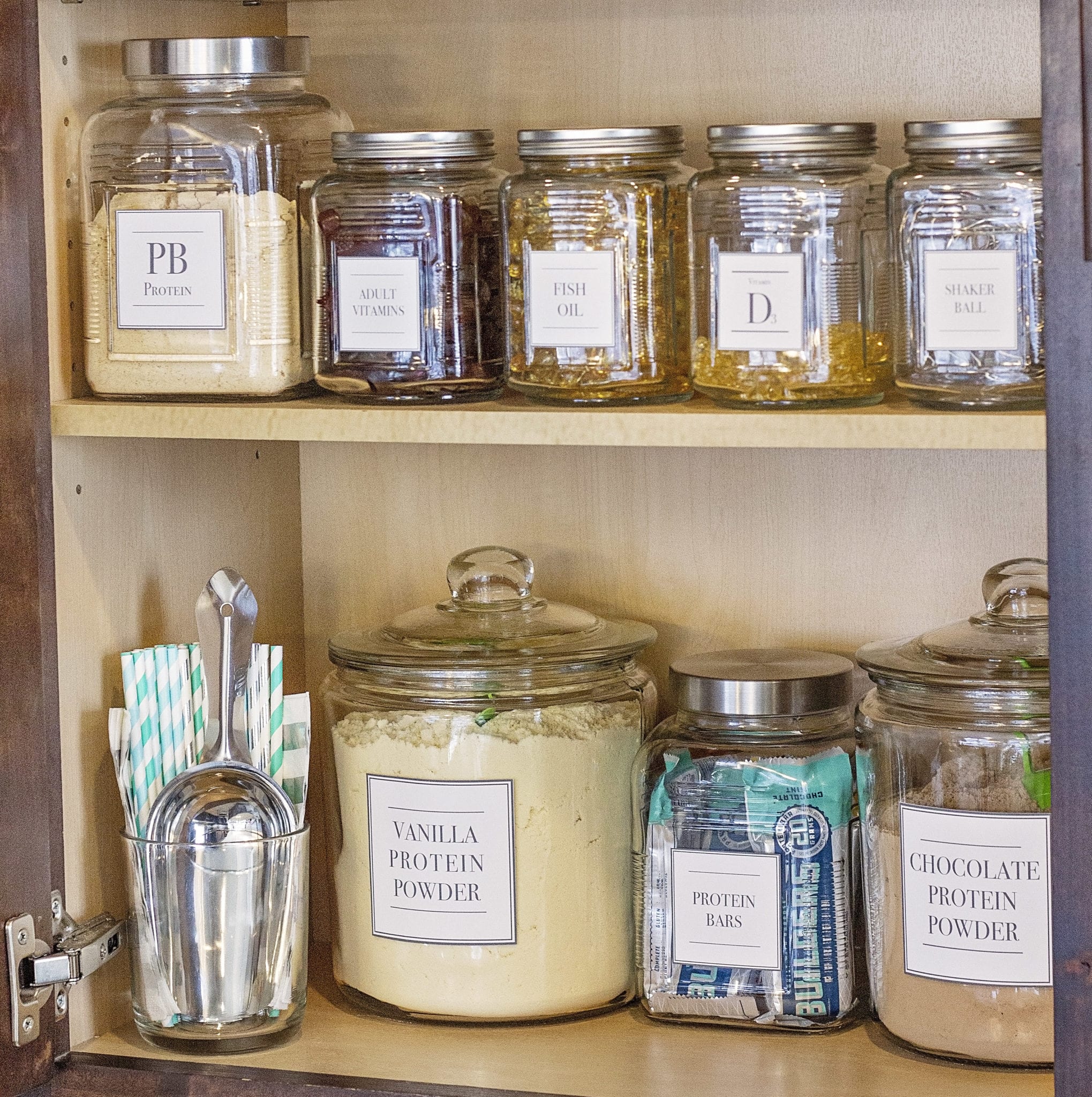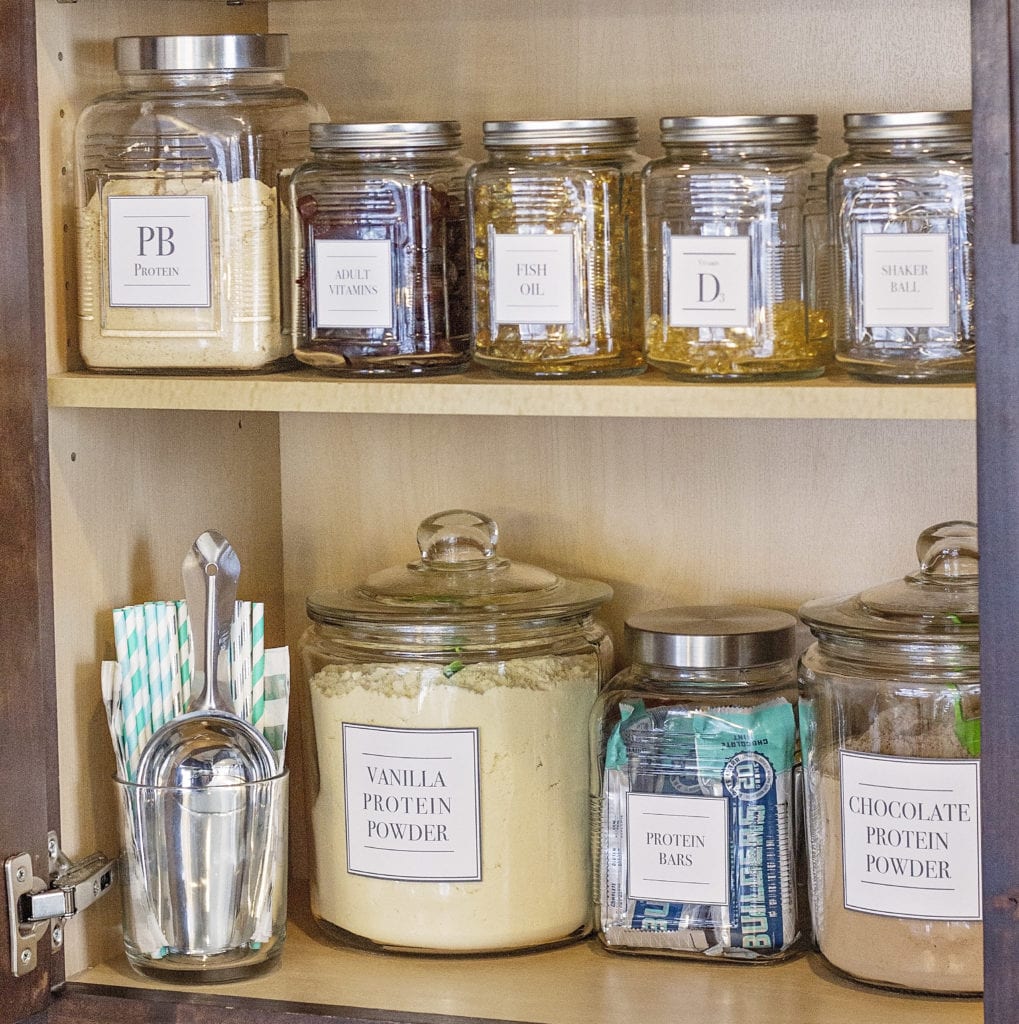 Don't forget to scroll down to get your free printable labels (blank ones, too!). Only available to my VIP newsletter subscribers. It includes access to 50+ pages of free printables!
Ever since I found her blog, I have a bunch of new ingredients that I use for my shakes. But my ingredients were all over the place. So I needed to find a solution.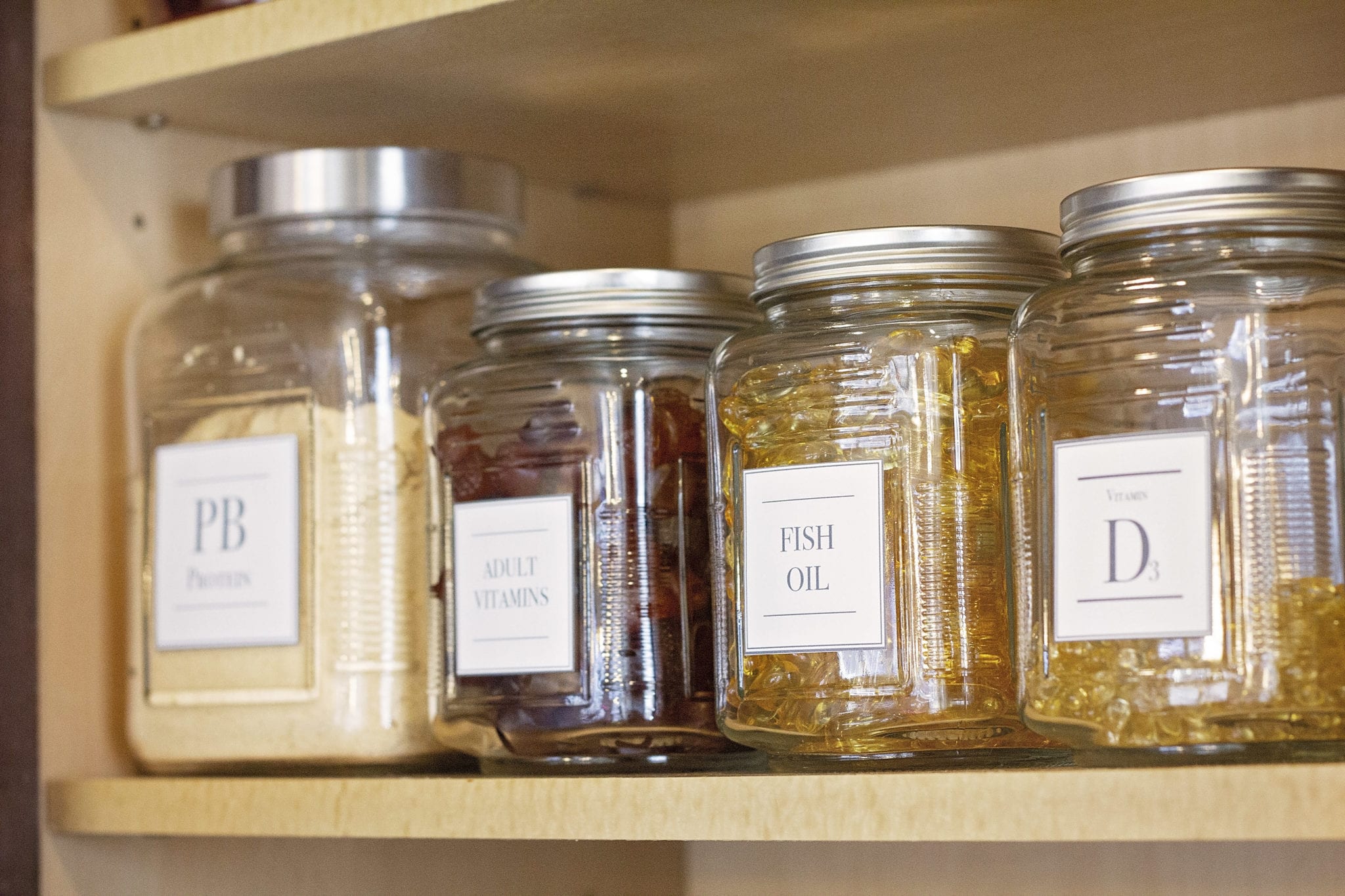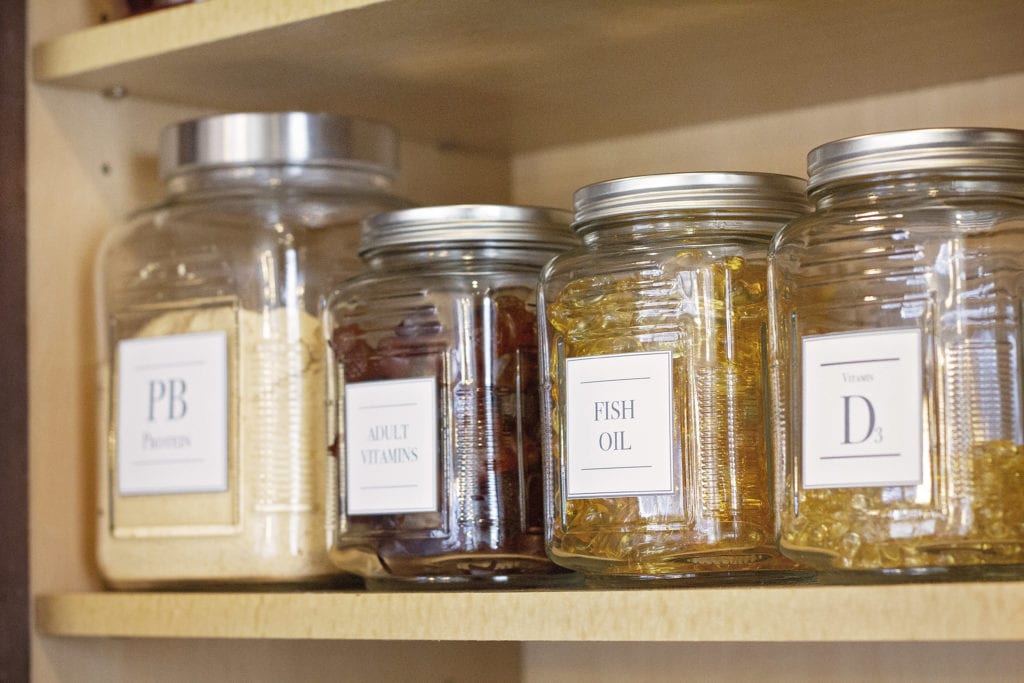 Protein Shake Station Shopping List
Small Glass Jars (from Dollar Tree)
Protein Shake Station Labels – includes 3 different sized labels, including blank labels (free download for signing up for my newsletter)
Creating an Organized Protein Shake Station
The first step to creating my protein shake station was figuring out what things I actually use in the morning as I am making my protein shakes. I gathered all of my supplies from around the kitchen and my pantry and put it all in one spot.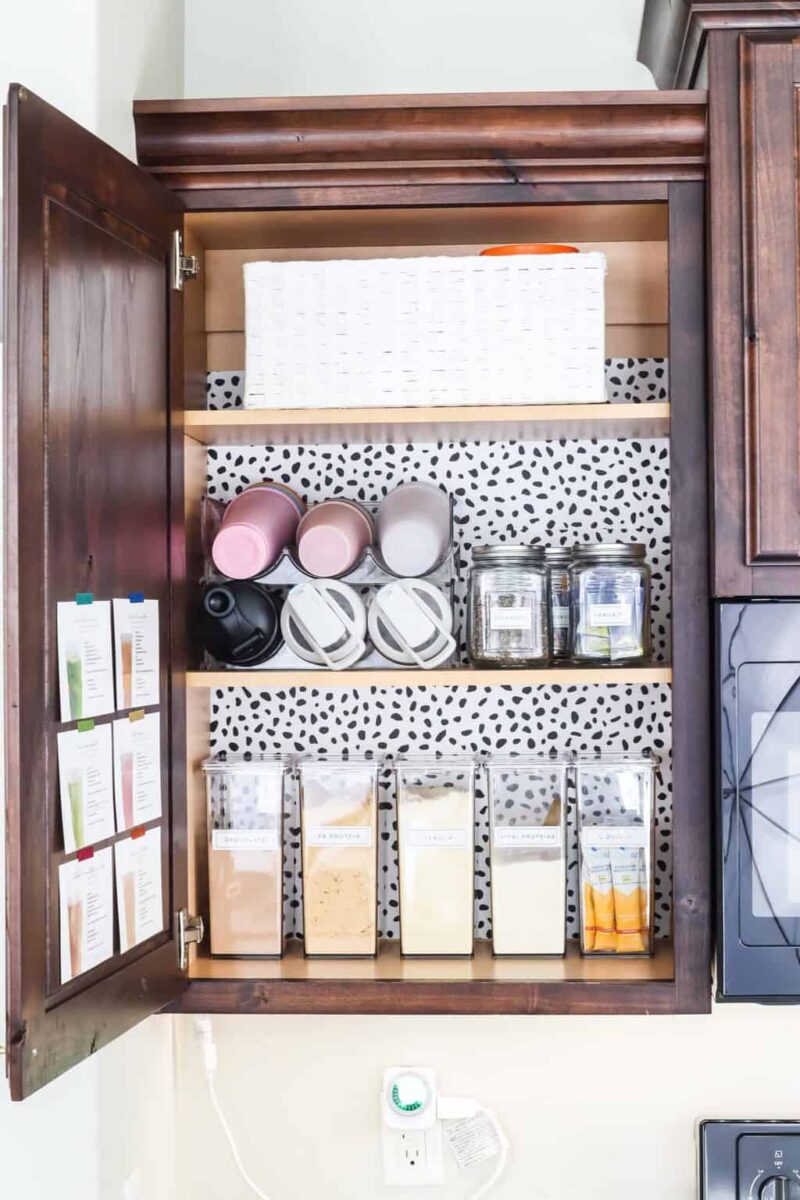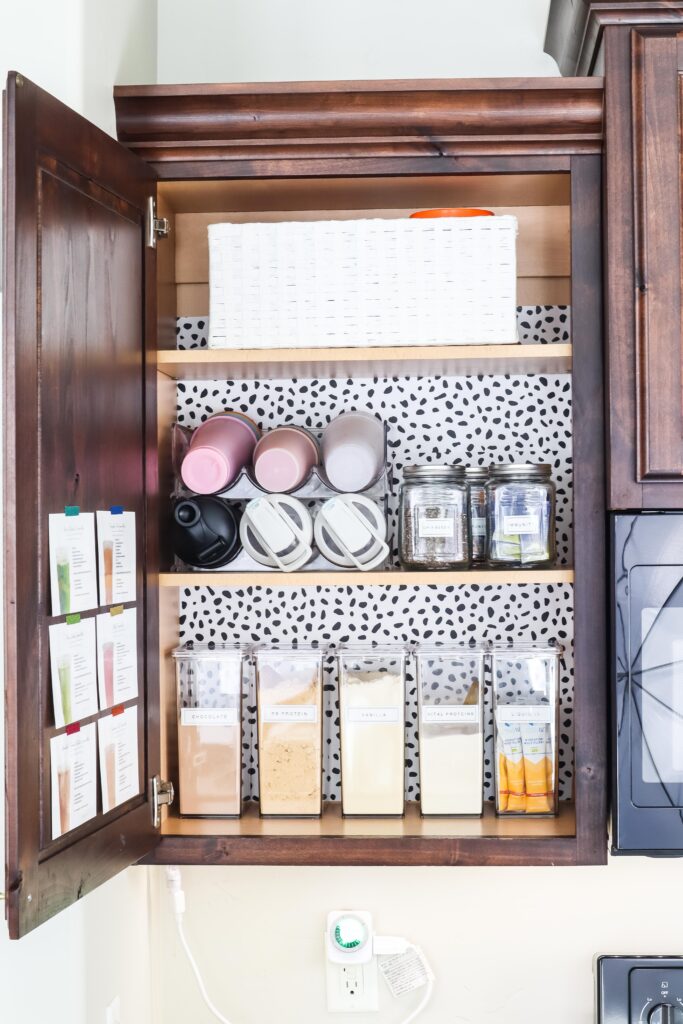 The next thing I did was figure out where in the kitchen I wanted this protein station to be. I don't like things out on my counter so I decided that I wanted to create a protein station inside one of my cupboards. I cleaned out the cupboard that was right above my blender. That way everything is within arms reach.
After I decided where I wanted my protein shake station to be, I cleared out the cupboard and wiped everything down so it was perfectly clean.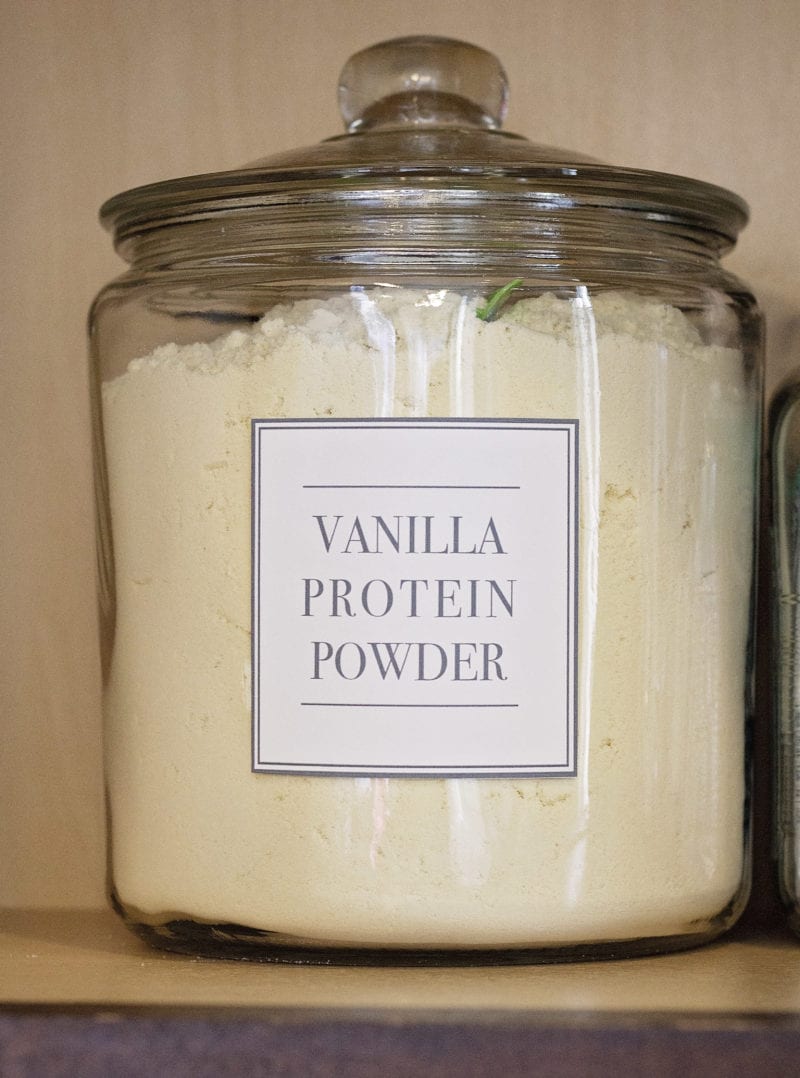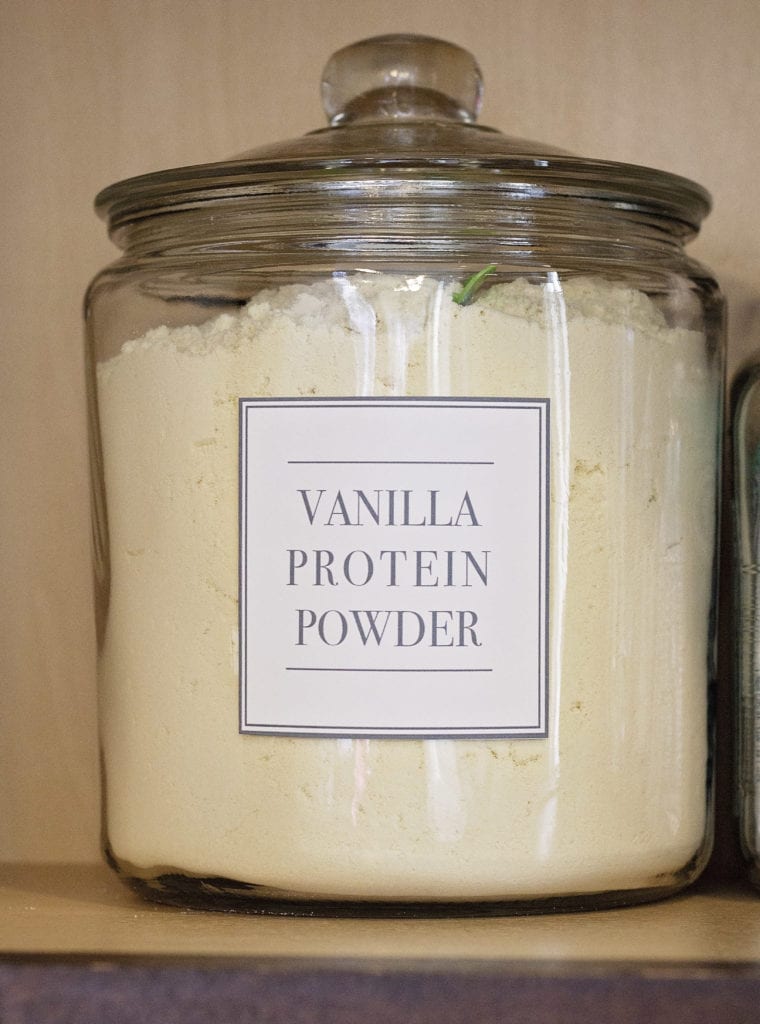 Taking Inventory
After I cleaned out the cupboard, I needed to figure out what storage containers I needed to buy. We buy our protein powder in big bins so I needed a big container to store it in. The container they come in workes fine but I wanted to make it beautiful so I opted for some 1-gallon glass jars. One for our vanilla and one for our chocolate protein powder.
I ordered mine from an online restaurant supply company, but you can also get them here on Amazon.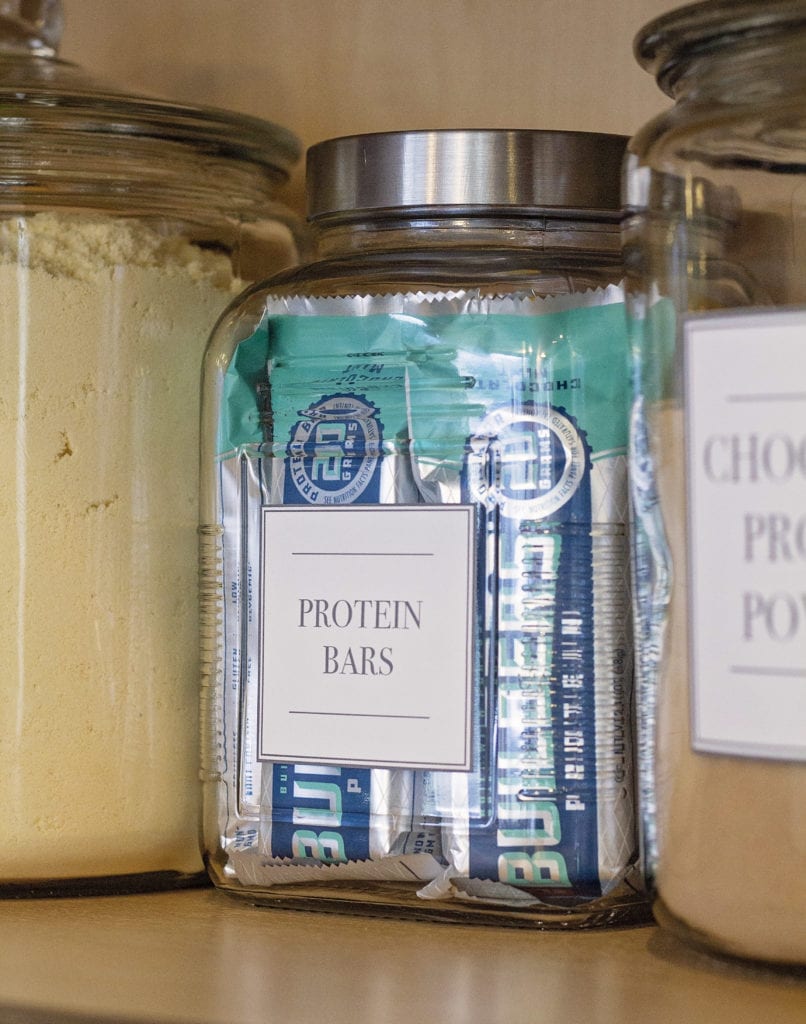 Then I bought a container for our protein bars for when we are too busy to make a shake. I also have a container for my PB protein which I absolutely love! I bought my containers (2-quart size) at Ross.
We also had a lot of vitamins floating around and I figured there wasn't a better time to take vitamins than in the morning with my shake. So I decided to buy some jars for my vitamins as well. And the very small glass containers were actually bought at Dollar Tree! 🙂 I actually wrote on the bottom of the glass jar, in permanent marker, how many vitamins to take per day so I didn't forget.
Creating the Labels
I wanted to create beautiful labels for my protein shake station so that I could remember what was in each jar, as well as make it more beautiful. Because organization is more than just creating a system, it's about beauty!
So I made some labels and printed them out on Full Sheet Shipping Labels. I really recommend the full sheet because you can use them on a variety of things and you don't have to stick to a certain size of label. After printing out the labels on my printer, I just used my straight paper cutter to cut the labels. After that, all I had to do was pull off the backing and stick it to my jars! Super easy!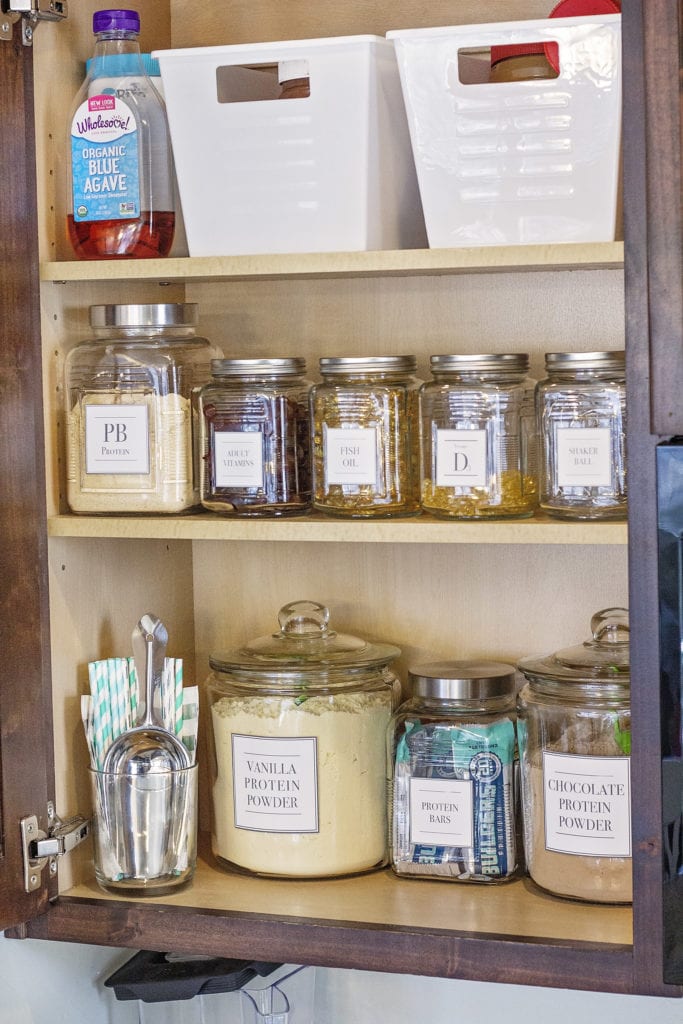 Protein Shake Recipes
Like I mentioned above, I found some of my very favorite recipes from Andie's blog called Maybe I Will. She has a collection of FIFTY TWO awesome shake recipes to help you mix up your healthy eating. She has them categorized into different types. She has fruity shakes, chocolate shakes, veggie shakes, holiday flavors and TONS MORE! If you want to get access to her recipe book filled with all 52 Fat-burning shake recipes, check it out here!
If you are interested in downloading my free Protein Shake labels, you can sign up for free access to my Resource Library and a password will be sent to you where you can gain access to 50+ pages of free printables.
I hope you have found this post helpful. Sometimes when it comes to organization, all it take to creating a working system is to think about how you use things and group them together! You're the best!
If you're looking for a great guide on how to calculate your daily protein intake, this is a great article to refer to!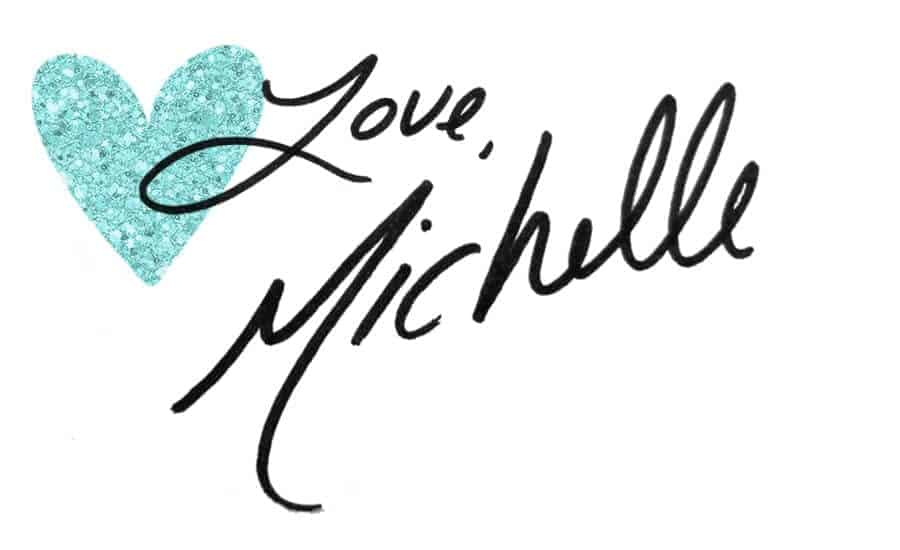 Shop this Post