Christmas Gifts That Keep on Giving: The Best Experience Gifts for Kids
Christmas is coming, and that means it's time to start thinking about what gifts to get for your loved ones. If you have kids, you might be wondering what to get them. Toys are always a safe bet, but why not try something different this year? Do you want to give your kids a Christmas gift that will keep on giving? Why not give them an experience gift?
Experience gifts are things like activities, outings, classes, tickets to a theme park or concert, trips or vacations, and more. You can also get things to go along with the experience, like art supplies for their classes, a tee shirt for their favorite band and tickets to the concert, or camping gear for a trip.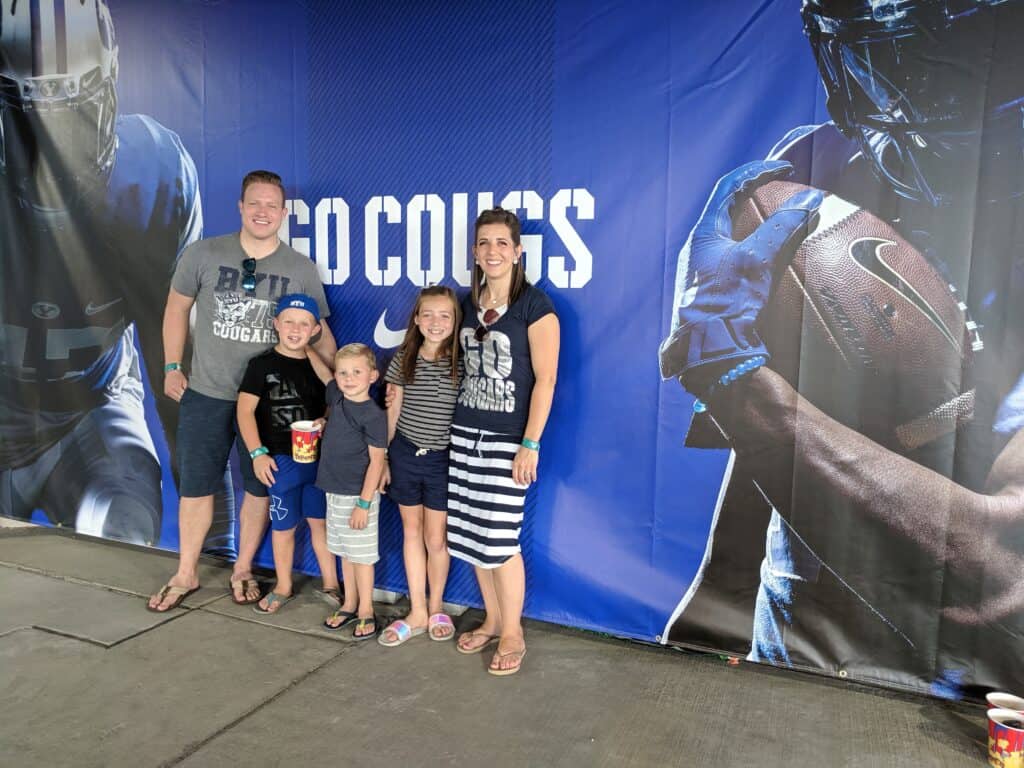 Gifts like these might only last a short time, but they make great memories. This post has ideas for experience gifts for kids as well as any corresponding gifts that can make the experience even better. So if you're looking for something different this Christmas, check out the experience gifts in this post!
What is the benefit of an experience gift?
There are a lot of benefits to giving your kids experience gifts. Experience gifts for kids can include things like tickets to a concert or a play, a day at a theme park, art classes, dance lessons, cooking classes, horseback riding lessons, and more. These gifts can be for one activity or a series of activities. They can be for something your child is interested in or something you think they would like to try.
Because experience gifts are for a fun experience rather than a toy or something more tangible, it might seem like your kids won't be as excited about it. But, actually, kids are often more excited for experience gifts because they are something new and different. They are also a lot less likely to already have something like it so it is more unique. And, finally, most kids are often more interested in the experience itself than the actual gift.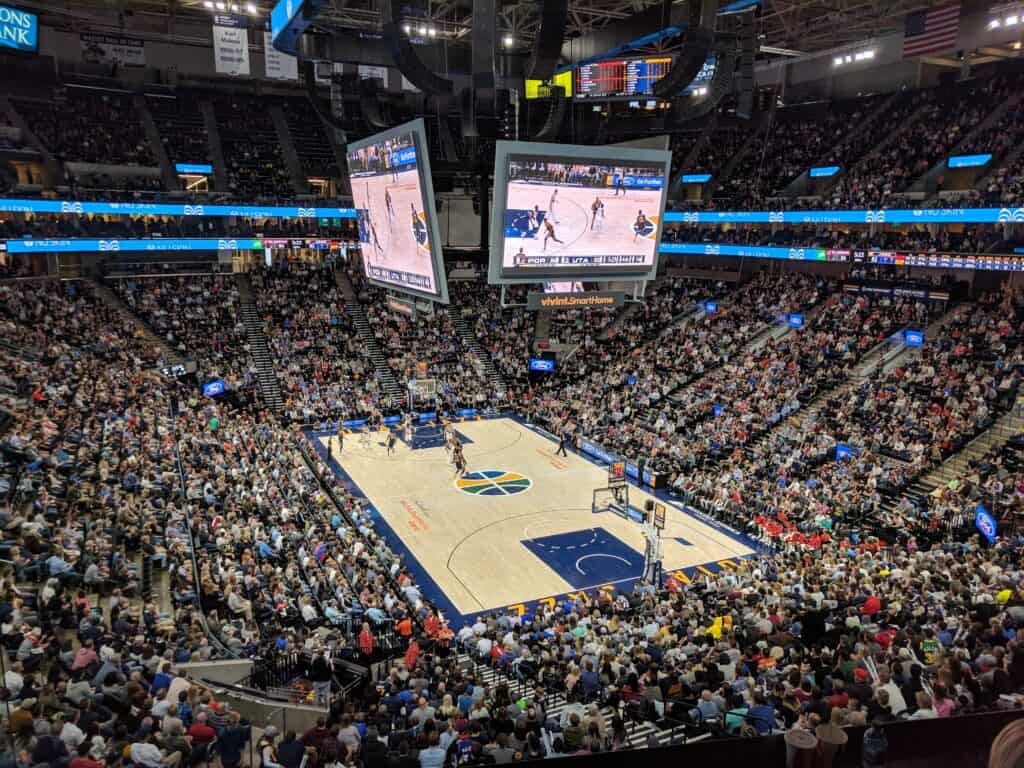 It is also nice not to have tons of new toys that will clutter up your home. If your kids have tons of toys, books, games, and clothes already, then the gift of lasting memories will be appreciated!
One quick note though, this tends to work better with older kids as younger kids like toddlers won't really understand unwrapping tickets and things. This tends to work better with kids over the age of 8 or 9, but you know your kids best, so just consider if they would enjoy an experience gift or not.
50+ Ideas for Experience Gifts for Kids
Now that we've covered the benefits of kids experience gifts, let's talk ideas! There are so many fun experience gifts for kids out there so what you choose will depend on your kids, what they like, and what your budget is.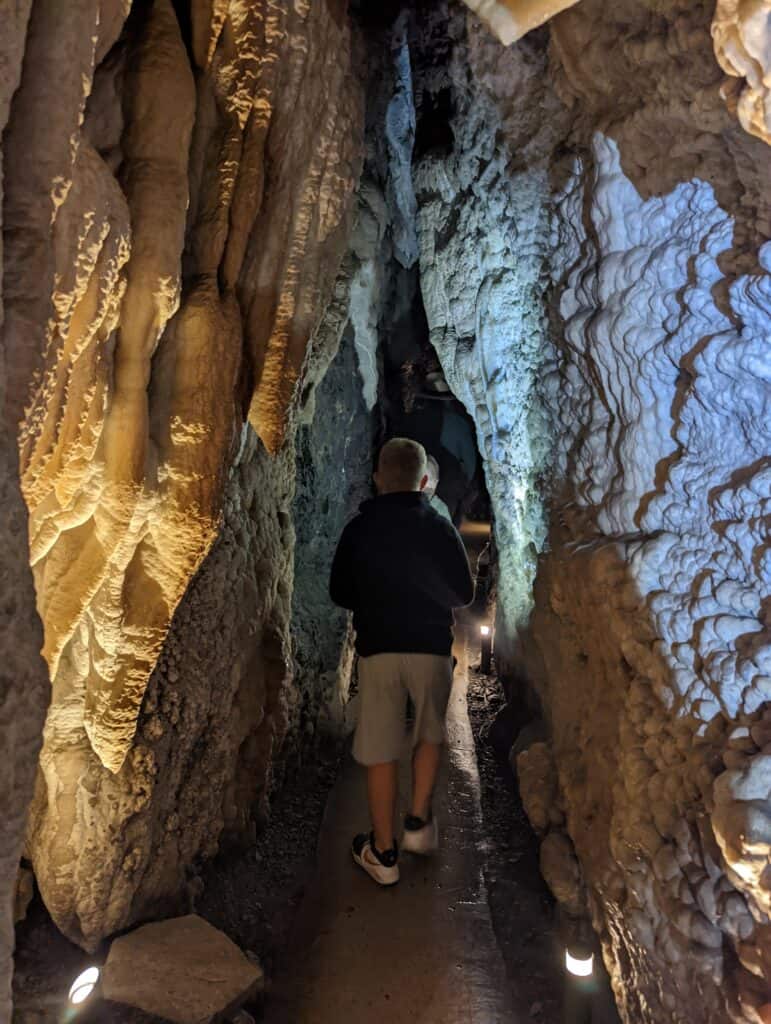 Like all gifts, experiences cost money, and most of the time they'll cost a lot more than plastic toys. But unlike most gifts, the value of an experience gift lasts long after the money is spent. Think about it, a child who receives a toy for Christmas may be thrilled on Christmas morning. But in six months' time, that same child will have moved on to the latest and greatest gadget. That being said, you don't want to break the bank for experiential gifts. So set a budget and stick to it!
To help you find the perfect gift for your child, here is a list of the best experience gift ideas broken down into categories. Consider your kids' favorite things to do and what your kids love as you choose the experience gifts that are perfect for them!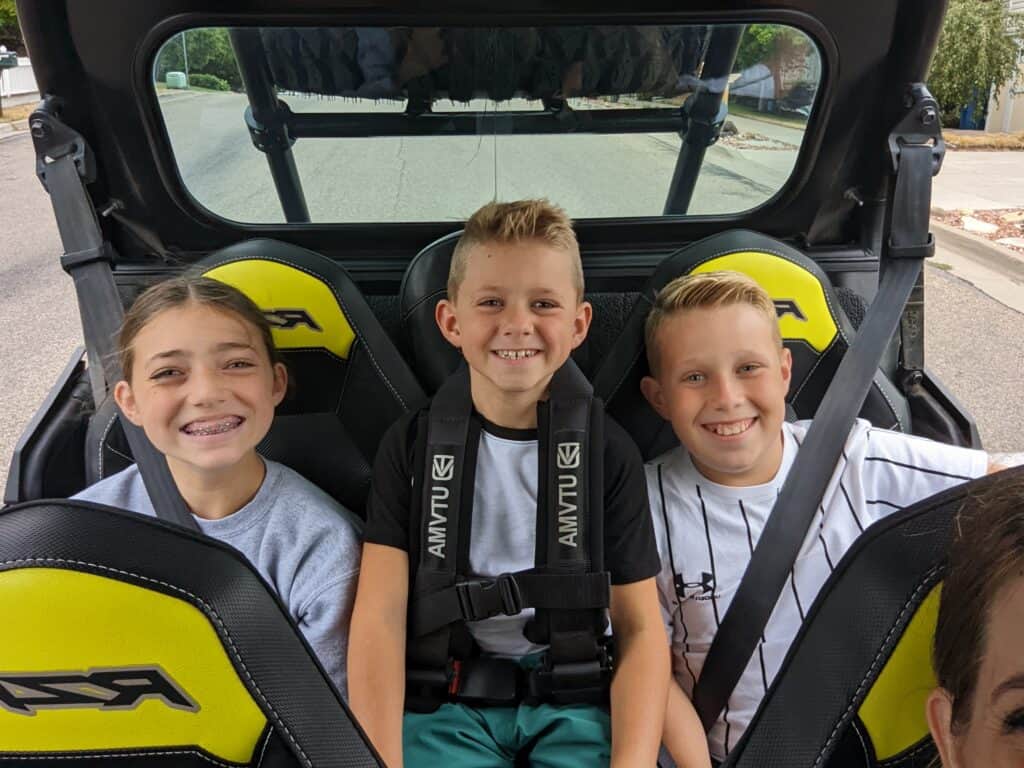 One-Day Passes or Tickets
Here are a few ideas for experience gifts that are one-day experiences. Some of the following options will depend on what is in your area. If you don't live near an amusement park, then a ticket to one will be a trip rather than just a one-day event. Look around your area for sporting games, theme parks, or other local experiences.
Visiting a local amusement park
Going to a professional sporting event
Tickets to a concert
Tickets to a festival
A day at a water park
Indoor rock climbing (or outdoor rock climbing if you have somewhere you can go nearby)
Hot air balloon ride for adventurous kids
A gift certificate for a class of their choice
A day at a trampoline park
A long scenic train ride in a city they love (provided its nearby)
This isn't a one-day ticket, but if you have a local park (like Disneyland), you could get a season pass (this also works for a water park)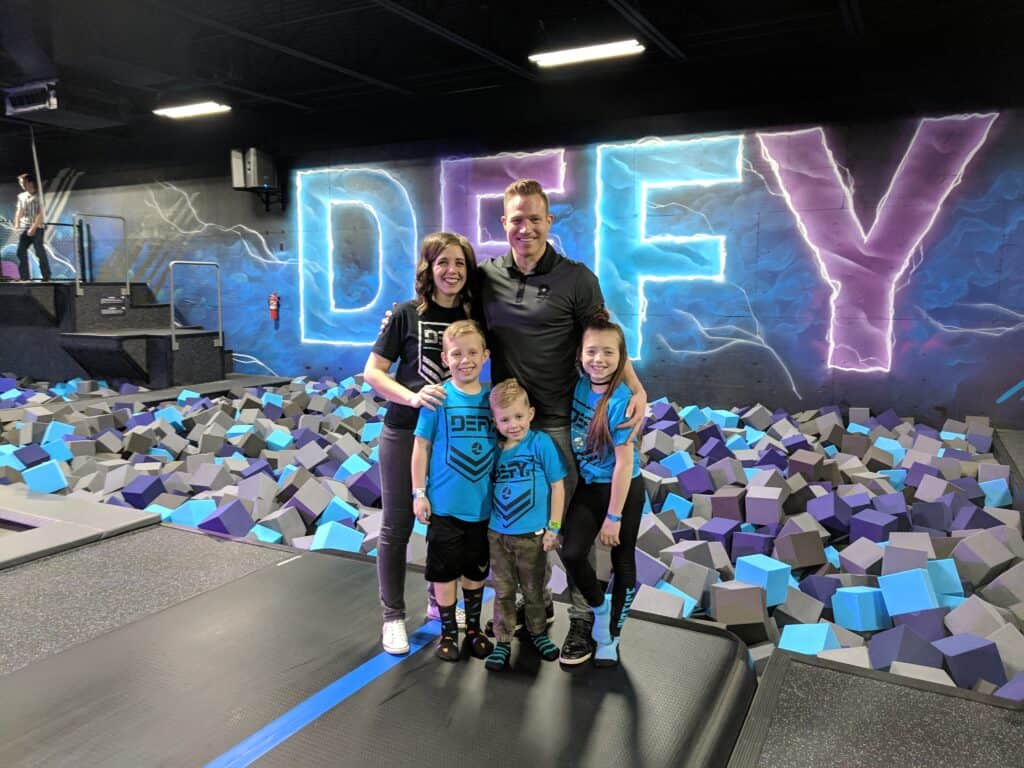 Classes for Kids
If your kids love to learn, experience gifts in the form of classes can be a great idea. These don't have to be like classes at school obviously, but if they have a hobby, like baking, then getting them a week-long or month-long pass to baking classes would be ideal.
Here are some great experience gifts for kids in the form of local classes. If you don't know where to look for classes, check venues that offer these services (like the ice skating rink), local arts or community centers, and ask friends in the area. Someone might know someone giving cooking lessons, piano lessons, or something along those lines.
Baking or cooking class
Ice skating lessons
Arts and craft classes
Music lessons
Horseback riding lessons
Enrolling in a theater program
Enrolling them in a fun summer camp
Pottery class
Jewelry-making class
Mini golf lessons
Any sports lessons (golf, tennis, soccer, basketball, etc.)
This is technically not a class, but you could build a treehouse with your child
Candlemaking
Jewelry Making
Annual Subscriptions
Another fun experience gift you can give to your child (or even the whole family) is signing them up for a subscription service. Subscriptions services are becoming more and more popular, and there are so many fun options to choose from.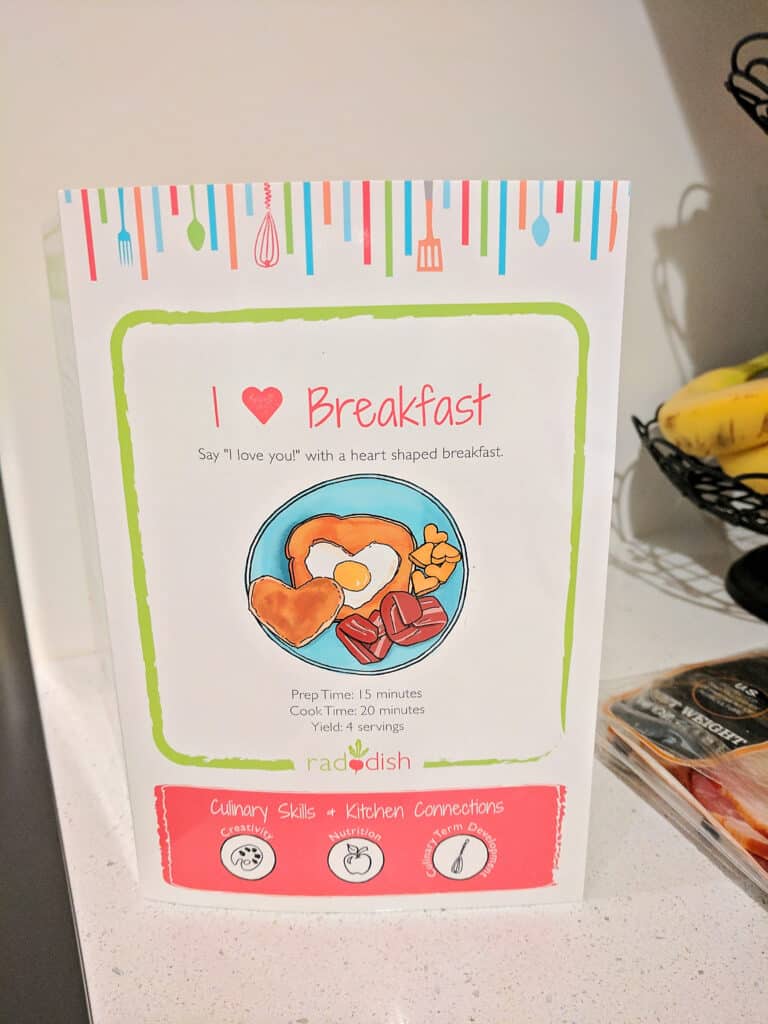 Subscription services make for a great gift because many of them teach kids a new skill, but they also provide fun all year long as new projects and boxes come once every month.
Here are some fun subscription ideas for kids:
Disney+ or another streaming service
Comic book of the month club
Toy of the month club (this does kind of ruin the whole no-clutter benefit)
Nature box filled with science experiments delivered monthly
Cooking kit of the month club (we LOVE Raddish Kids)
Building block subscription service (such as Kiwi Co. and
Puzzles or fun games that come monthly
Educational subscription boxes if they like math, history, etc.
Monthly craft kit
Not technically a subscription service, but for a year-long gift, you can give your child season passes to rock climbing, ice skating, skiing, etc.
Trips or Vacations
A trip to Disneyland or similar amusement parks
A character breakfast at Disneyland
A camping trip
A fishing trip
Traveling to a big sporting event
A weekend trip to a different city, state, or country (depending on your budget)
Swimming with dolphins
Snorkeling
A family cruise
Visiting an attraction just a few hours away (the Grand Canyon, Statue of Liberty, local national parks, etc.)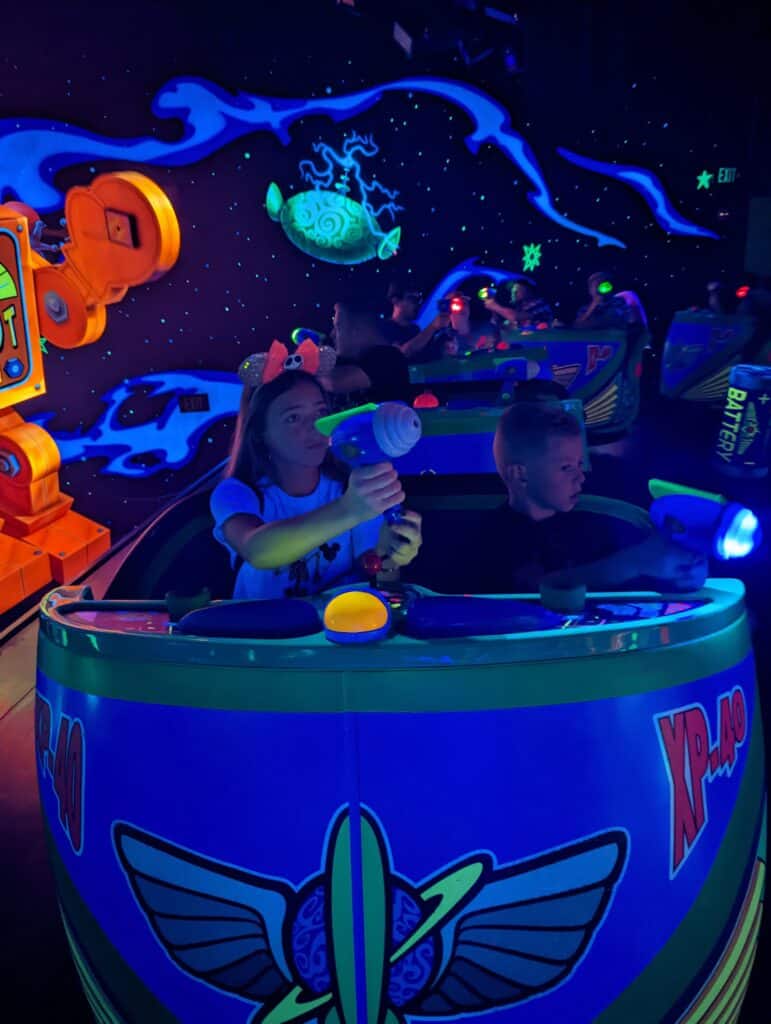 Experience Gifts on a Budget
Some of those options would make for a great gift, but can be pretty pricey. If those options are out of budget or are things your kids simply wouldn't enjoy, here are some options for experience gifts for kids that will still be so much fun but won't cost a crazy amount of money.
A trip to the movies with snacks included
An afternoon at an escape room
A day of go-karting
A night of laser tag
Paintballing
Going bowling
Mini golf followed by dinner at their favorite restaurant
Regular golf at a driving range
A few hours at a batting cage
Visiting a local museum like art museums, science museums, or other children's museums
Going to the zoo and spending the day looking at zoo animals
Going to a bookstore and letting them pick out a set number of books
Going on a small shopping spree
Going hiking at a nearby national park or hiking trail
A scavenger hunt set up in the area
Manicures and pedicures
A spa day
Shopping day at the Mall
You can also designate an evening every month for a family movie night or family game night if your kids love to spend time as a family. Those experiences can be such a blast!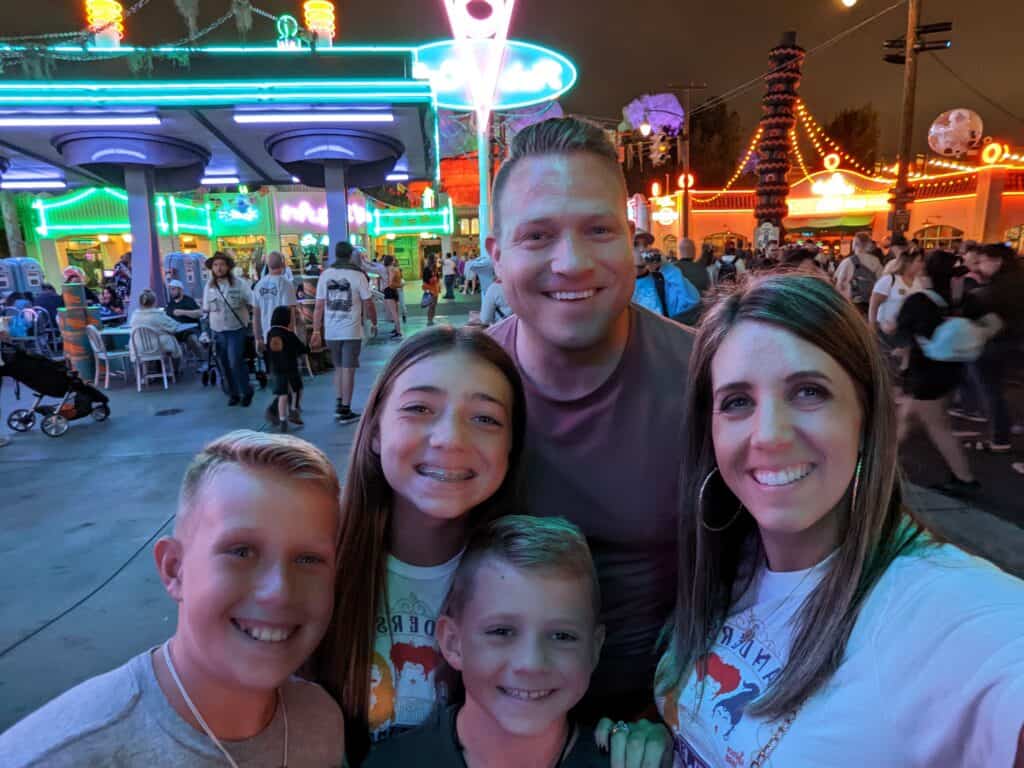 Physical Gifts to Accompany the Experience Gift for Kids
Remember that the experience is the main part (and can be the only part) of the gift. You don't actually need to get another physical gift to go along with the experience. However, it could be a fun way to get your kids excited (especially helping the youngest kids figure out what's happening if it's a family gift).
Some gifts for kids that will go along with their experience could be a jersey for the team you're seeing, a shirt for the band whose concert you're attending, supplies for the class they are taking (like art, cooking, etc.), a robe for spa day, camping or fishing gear, and a new swimsuit for the water park. You get the idea!
Experience gifts for kids are my favorite!
Seriously, I love to gift experiences to my kids for Christmas. It can be a great way for your kids to do something they love or it can be a way for the whole family to have fun experiences together.
It doesn't have to be a hot air balloon or helicopter ride, a week-long trip to Disney world, or something insanely expensive for your family members to have a great time. The best gifts are experiences your kids will truly enjoy. That could mean an escape room with your family members, a day at the driving range, getting fresh air on a hike, visiting a children's museum, or doing a scavenger hunt downtown.
Help your kids make lifelong memories with experience gifts. You won't regret it!
What are your favorite experience gifts? Let me know in the comments below.