How to Create a Family Emergency Plan: What You Need to Know
Creating a family emergency plan is one of the most important things you can do to ensure the safety of your loved ones. Unfortunately, many people don't take the time to create one until it's too late.
A sudden emergency or natural disaster is scary, stressful, and devastating. But if you have a family emergency preparedness plan, you'll at least be able to keep your cool. Knowing that you have emergency plans in place and that your family members know the plan can give you peace of mind and keep your family safe.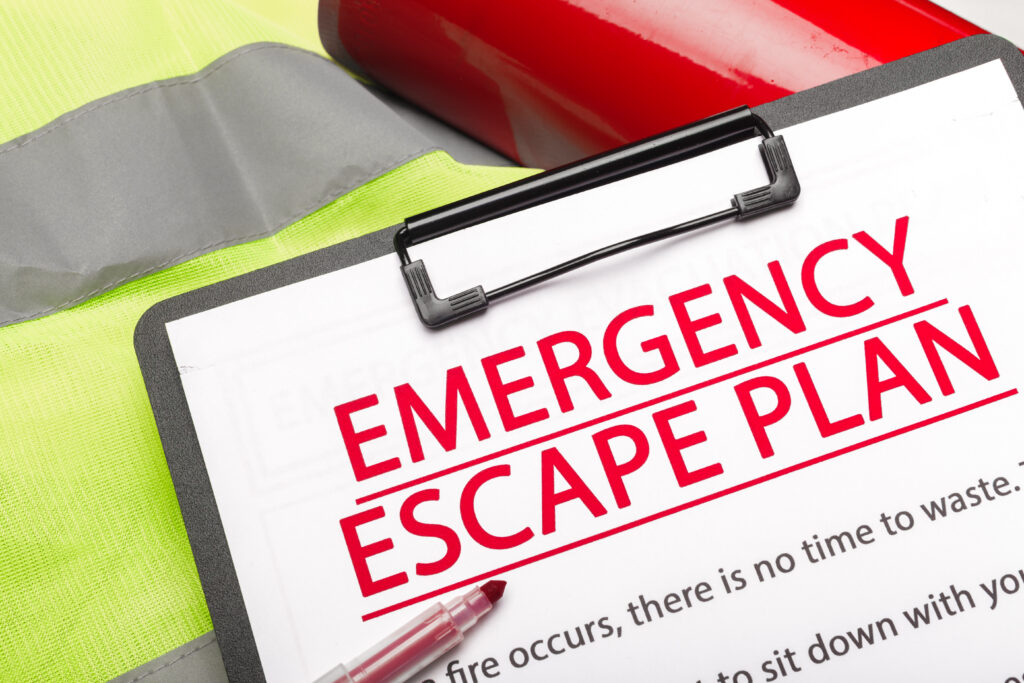 In this post, we will discuss what you need to know in order to create an effective family emergency plan. We'll cover what information you need to gather, what needs to be included in your plan, and other tips for making sure you are prepared for any disaster or emergency.
How to Create a Family Emergency Plan
Disaster preparedness is very important for families. No one knows when a disaster will happen, so it's crucial to be prepared. A family emergency plan can help you and your loved ones stay safe during an emergency.
There are many things to consider when creating a family disaster plan. Hold a family meeting and make sure you and each of your family members know and understand your family preparedness plan.
What to Know
Before creating your emergency plan, there are a few things you should know.
First, ask yourself what disaster you are most likely to face due to the area you live in. Do you live in a place where your biggest threat is a tornado? A flood? Power outage? Hurricanes? Knowing the types of disasters you may face will help you better prepare for them.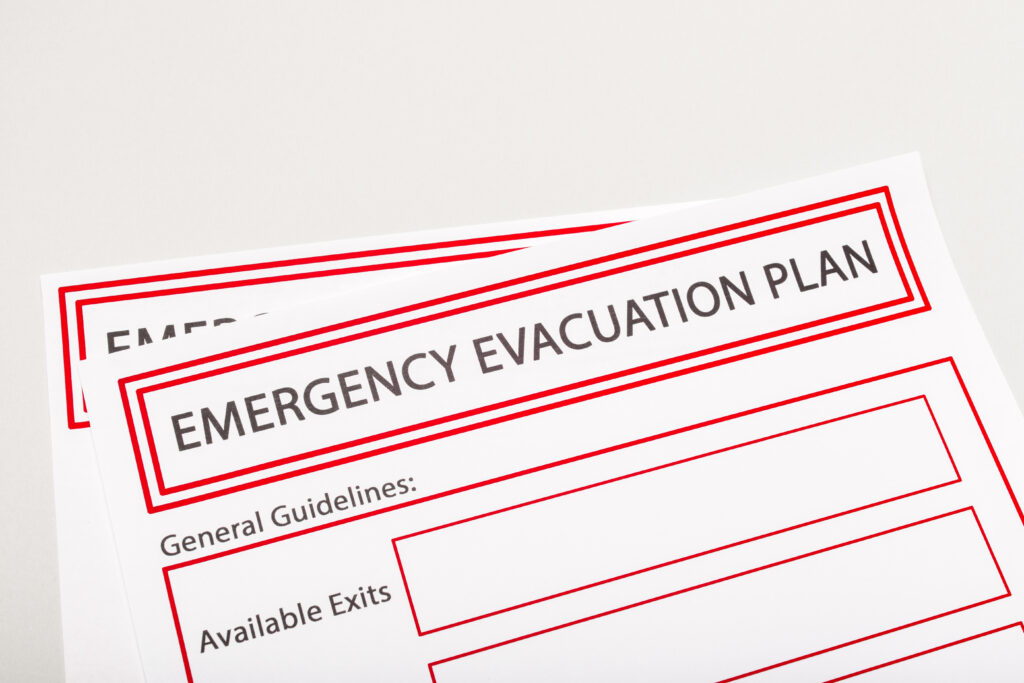 Second, think about how you'll be warned about those disasters or emergencies. Know the warning signals in your area or community and sign up for alert services.
Third, consider what you would need if you were stuck at home without power or outside of the house for a period of time. What would you need to survive? We cover what emergency supplies you need for a disaster supply kit in another post, but it's good to consider those items when creating your plan.

What to Include in Your Family's Plan
I'd suggest writing up a family plan and having it somewhere your family members can quickly access it. Here are a few things you need to have included in your plan.
Important Phone Numbers
One of the first things you should add to an emergency plan is important numbers. Make sure emergency phone numbers are included and that each family member knows them by heart.
Some of the numbers that should be included are:
The police and the fire department (depending on where you live in the world, this might be the same number or it could be different for each emergency service)
Poison control and disease control
Your children's school or daycare
Your spouse's workplace
Emergency contacts like other family members or friends
Local animal shelters (if you have pets that may get separated in an emergency)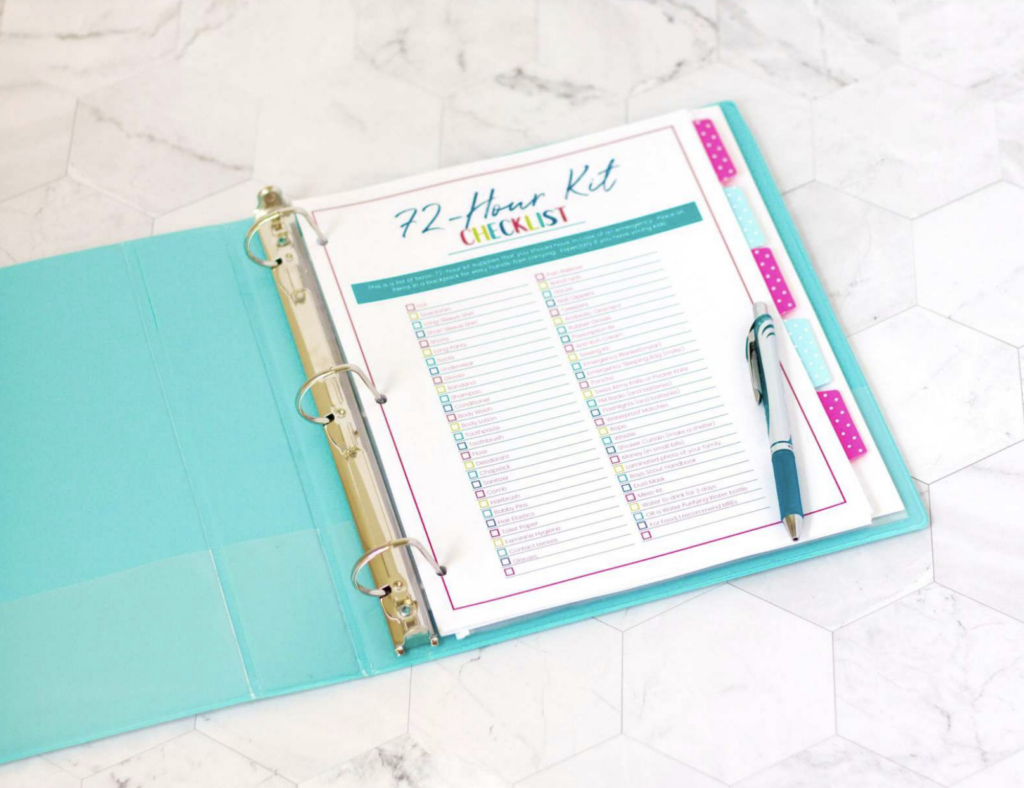 It will probably be hard for small children to memorize numbers but do your best to ensure they at least know emergency numbers, your phone number, and one other emergency contact number in case you're indisposed (like a grandparent, neighbor, or family friend).
Evacuation Routes
Another thing to include in your disaster plans is an evacuation plan. Having escape routes planned is critical because in many cases, you won't have much time to think about what to do. If there's a fire, for example, you'll need to know how to get everyone out quickly and safely.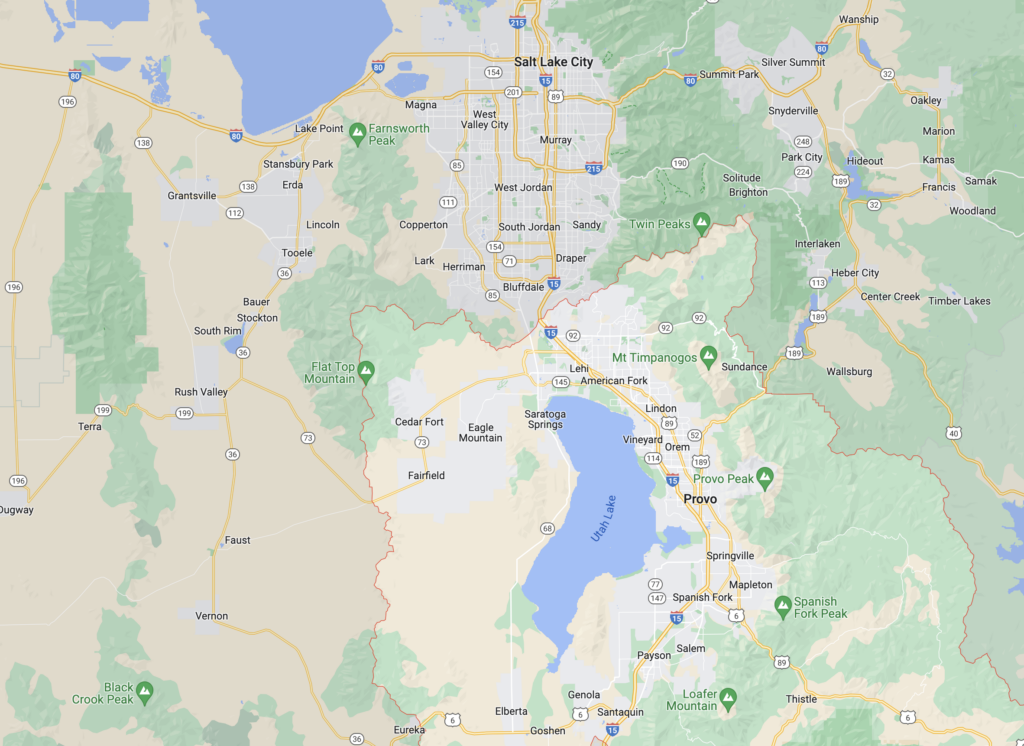 Your evacuation routes will be different depending on the type of disaster. For a house fire, your family should know at least two ways to escape the house and get to a safe distance. Your children should also know where your fire extinguisher is in the house.
In some cases of severe weather, it might be safer to shelter in place. Prepare the whole family to recognize bad weather and assess what to do in each instance. Practice evacuations and have shelter in place drills.

Family Communication Plan
Another super important thing to have in disaster situations is a communications plan. Communication plans help families stay in touch and let each other know they are safe.
Each member of the family should have a list of contacts. These people can be local friends or family, an out-of-state friend or relative, or anyone else who can help in a pinch. Make sure it's someone your family spends time with and knows well so your children know they can trust this person.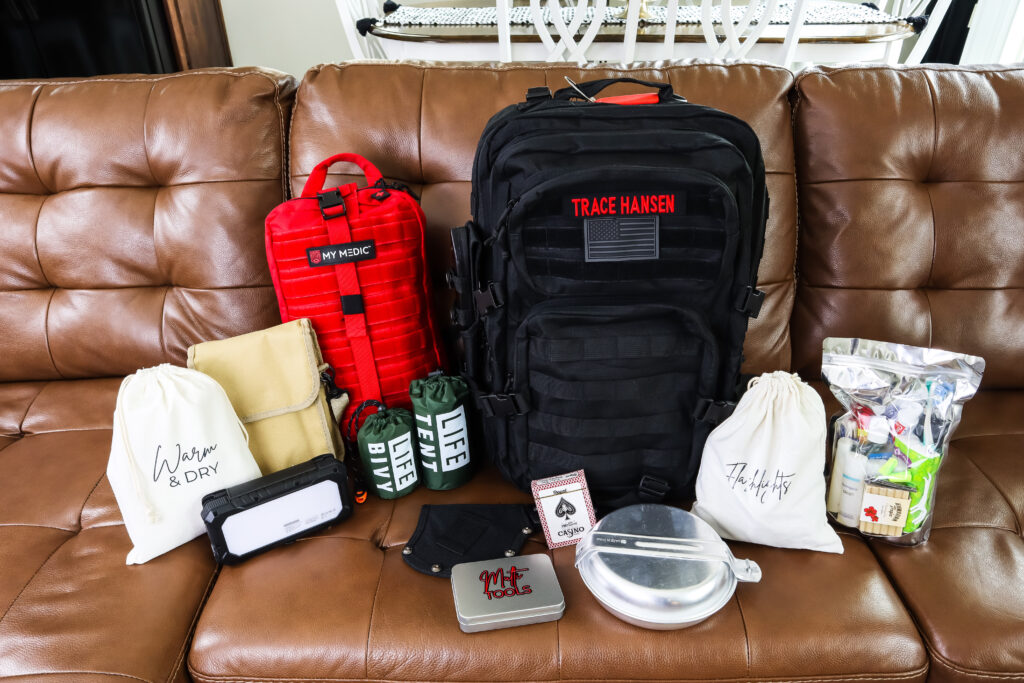 Having a cell phone handy with a prepaid phone card isn't a bad idea if you have younger children that don't have their own phones. Then they can stay safely connected in case of emergencies.
A Designated Meeting Place
In case you are ever separated from your family during an event, it's important to have a meeting place planned. While you will hopefully not get separated from any family member during an emergency, it can happen.
Keep in mind that when you prepare for an emergency, you're preparing for the very worst. So think of the worst-case scenario and plan for it.
Your meeting place should be easy to find, somewhere safe, and away from the event or disaster area.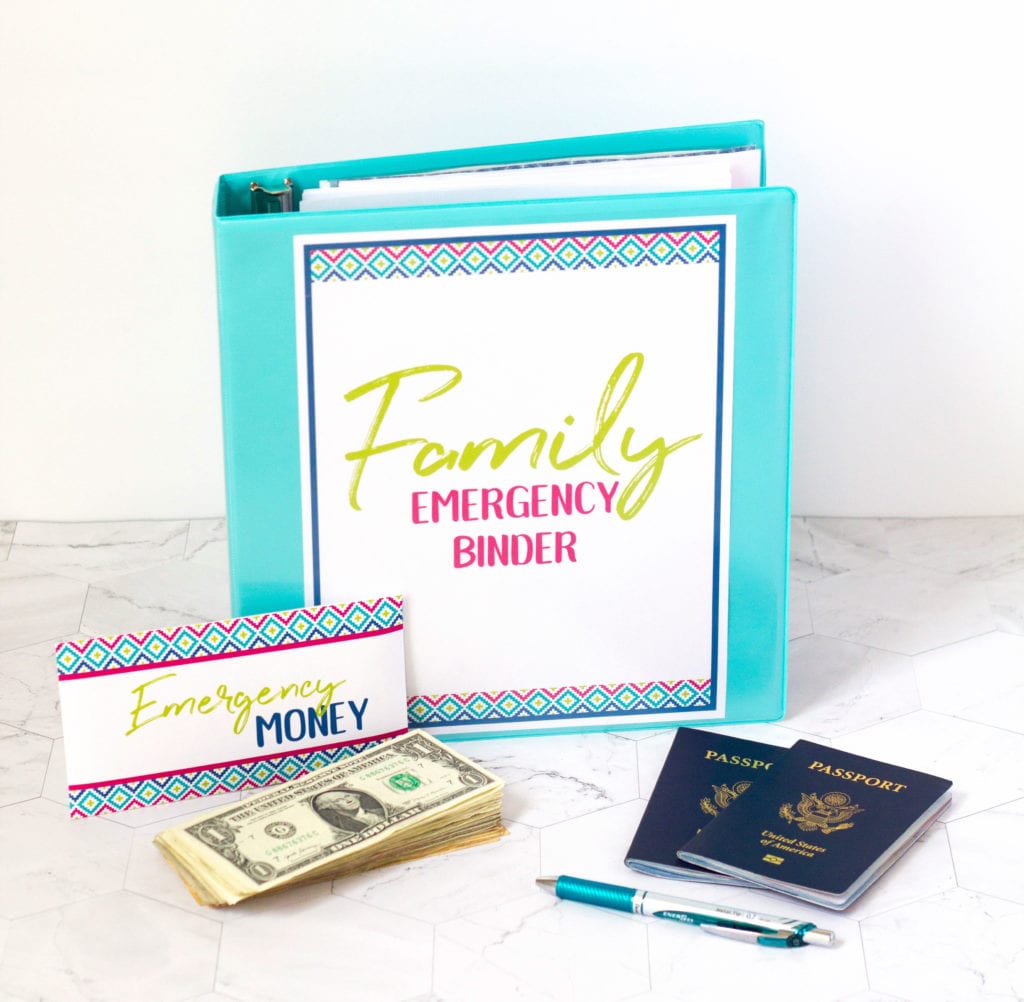 Once you have a meeting place, make sure everyone in your family knows where it is and how to get there. Practice getting to the meeting place so it's second nature in an emergency situation and your children feel comfortable getting there alone.
Plan addresses that your children can memorize (whether your own to give to the family's emergency contact) or the home or address of wherever your meeting place is.

Know Where Your Information Is Stored
If you are leaving your home due to an imminent disaster, you may only have a few minutes to grab documents and supplies.
Keep your emergency kit and important documents in an area where you can quickly and easily grab them as you are leaving your house.
What information will you need to have handy in an emergency?
So, what important documents do you need to have handy? Here are the documents and sensitive information we suggest taking with you if evacuating your home:
A list of contacts (names, numbers, addresses)
Birth certificates
Social security cards
Bank account information and credit cards
A copy of your driver's license or passport
A copy of medical records and vaccination lists (including any records for your pets)
Car and home property titles
Your latest tax return
Marriage certificate
Adoption papers (if applicable)
Any wills or living wills
You can add other information and documents to that list, but that's a good place to start.

Other Considerations
I would suggest checking online on official websites for other documents and important tools that will help you stay safe in any disaster or emergency.
The American Red Cross has a plan available that you can write up with your loved ones. Check out the plan from the American Red Cross here and adjust it for your functional needs.
The federal emergency management agency has also made an emergency financial first aid kit that will be helpful to you when disaster strikes. Check that out here. Take measures for financial preparedness as well, like having an emergency savings account.
Practice your plan!
Disasters are scary, but if you have a plan and practice it, you can feel confident that you and your family can stay safe in any emergency!