37 Ways to add Personalized Home Decor to Make Your House a Home
Our homes can be a great source of comfort to us. There are many ways that we can personalize and customize our homes to make them feel even more comfortable so that we can truly feel like home is our sanctuary. But sometimes it takes a little thought and effort to create a home where everyone feels welcome and loved. That's where personalized home decor can really help you turn your house into a home.
What's Most Important to You?
One of the best things that you can do when trying to decide what decor to put in your house, is to consider the things that are most important to you. Here are a few questions that you can ask yourself to help you determine what things you value in your life:
Do you have kids that you are over the moon about?
Or are you a dog mama who loves to pamper their pet?
Do you love to travel?
Do you love positive affirmations or quotes?
Do you have a family motto?
What is your favorite hobby?
What things make you feel happy and peaceful?
These are just a few of the questions that you can ask yourself to help determine what things are important to you and what things would be most meaningful to surround yourself with in your home.
Create a Mood Board
Another helpful tip is to get online and search Pinterest or Google for images or room designs that inspire you and make you feel happy. Take a screenshot of those images and create a mood board or a Pinterest board.
Look through all the pictures that you saved and see if there is a common theme. Do you love color? Do you love the industrial style? Do you love pet-friendly decor? Pick out those themes or those characteristics and write them down. This will help further guide you towards the types of things that bring you happiness and joy that you can incorporate in your home design.
There are lots of different ways that we can incorporate personalized decor in our homes. I have collected several from around my home that I have implemented over the years. Some of them are new, some of them are ones I have used and updated over and over.
Types of Personalized Decor
There are a million different ways that you can personalize your home decor to make it more 'you'. Here are a few ideas (followed by TONS of ways I do this in my own home):
Pillows
Signs
Blankets
Dishes/Mugs
Towels
Cutting Boards
Wall Art
Photos
Nightlights
Coasters
Heirloom recipes
Photos of previous homes
Doormats
Framed Motivational/Religious/Custom Quotes
Wall Calendars
Customized Kid Chore Charts
Wall Maps
Personalized Kids Portrait Silhouettes
I have always been fascinated with the timeless and classic nature of silhouettes. I have had silhouettes of my kids in my house for years but have just recently updated it. I tried doing it myself in the past and it proved to be more difficult than I anticipated.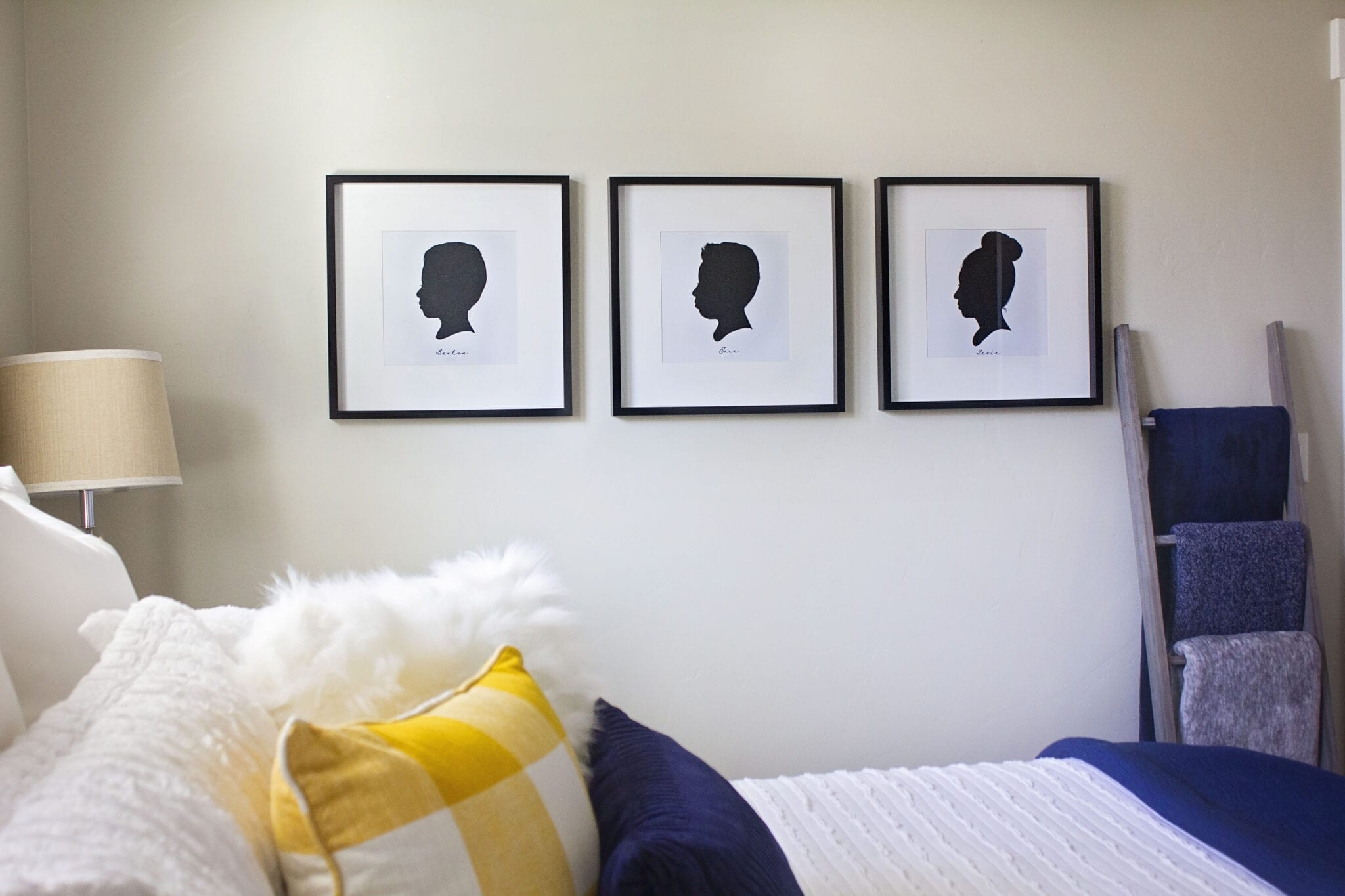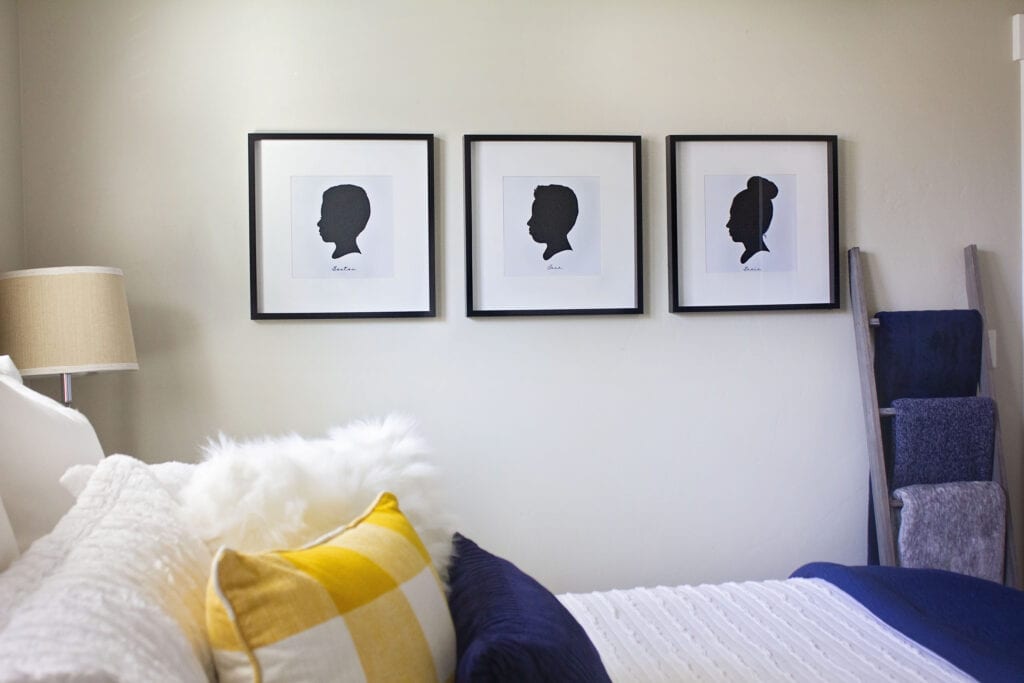 When I updated it in the last couple of months, I decided that I was going to search out an Etsy seller that could do a better job than I could. I chose Dear Lilith Designs because of the extra time that she takes to create the extra details in the silhouettes. I have these silhouettes up in my master bedroom and my husband and I love looking at them every time we come into our room.
Gallery Wall of Family Memories
Many people really focus on having a family portrait taken every year. And while that's something that I wish I did every year, I decided a few years ago that I wanted to create a gallery wall where I put up fun family memories of places that we had gone or fun things that we had done together. I actually prefer this over a gorgeous family photo because it brings a smile to my face when I remember all the fun things that we've done together.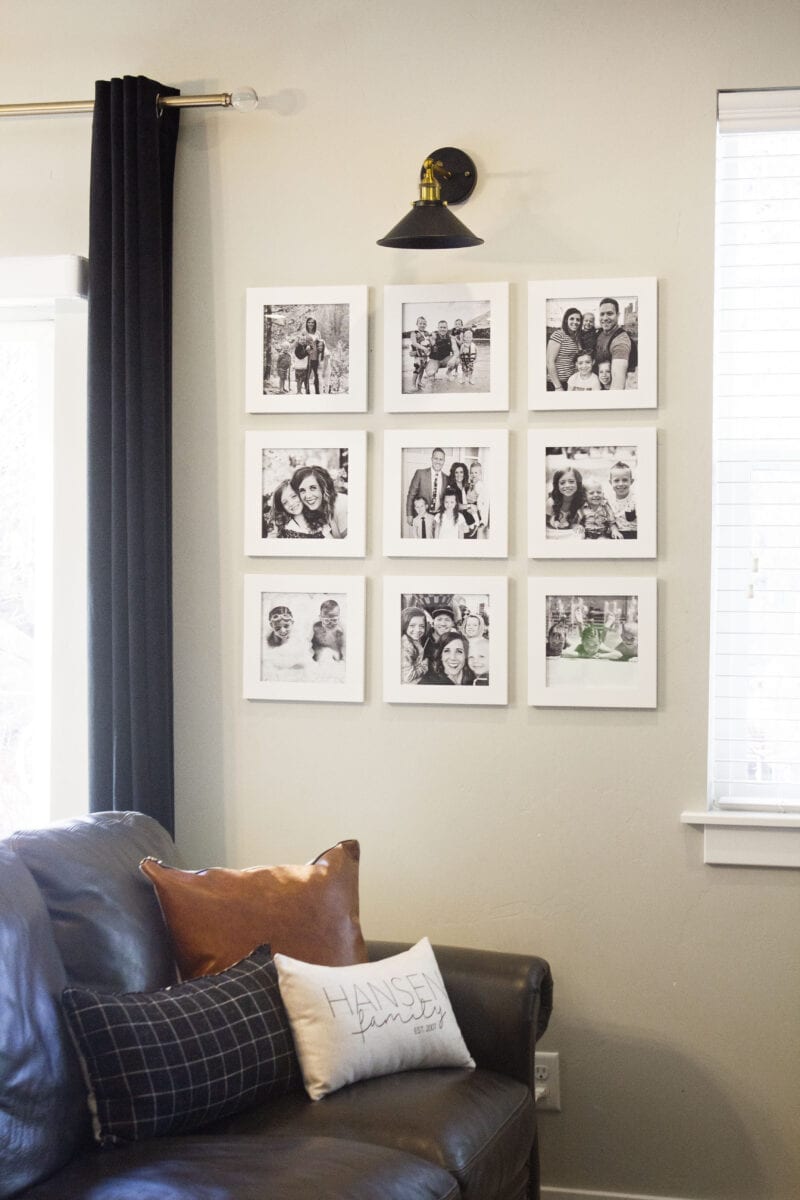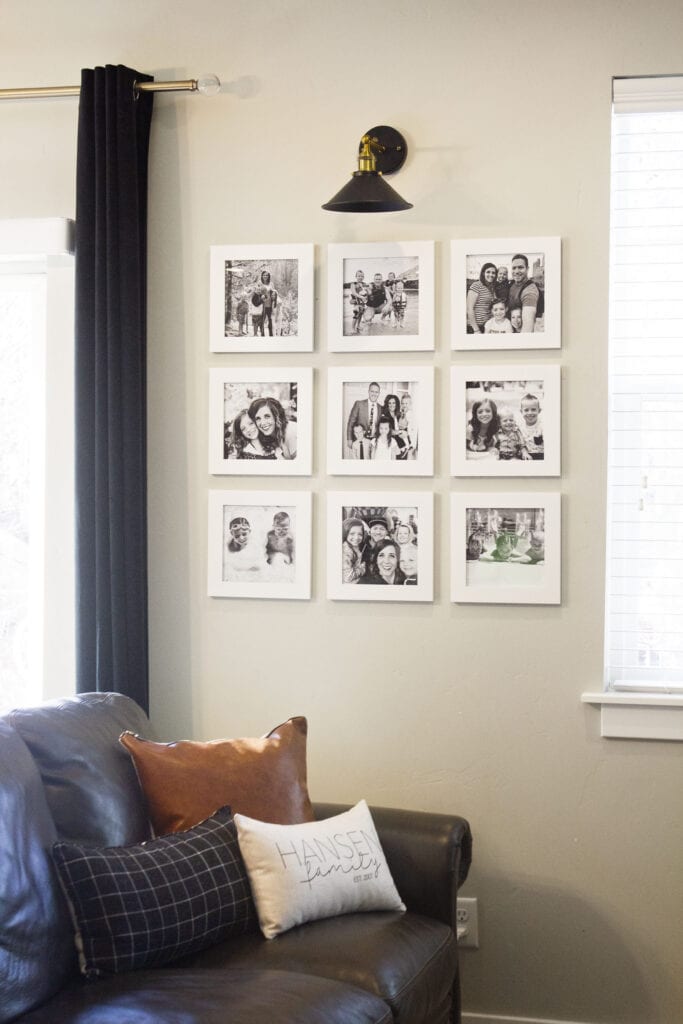 I typically go for a symmetrical look with my gallery walls. It's a lot easier to put up and takes less planning, but either way looks beautiful! I bought these white frames a few years ago and they've been absolutely perfect! If you struggle to hang all of your pictures perfectly the first time then you NEED this…hang your pictures perfectly every time!
Watercolor Portraits of all Past Homes
If you're anything like me, then you've lived a few different places in your life. in our 14 years of marriage, my husband and I have lived in a total of 11 different homes. Many of them were just small apartment changes when we were newly married but that's still a lot of times to move!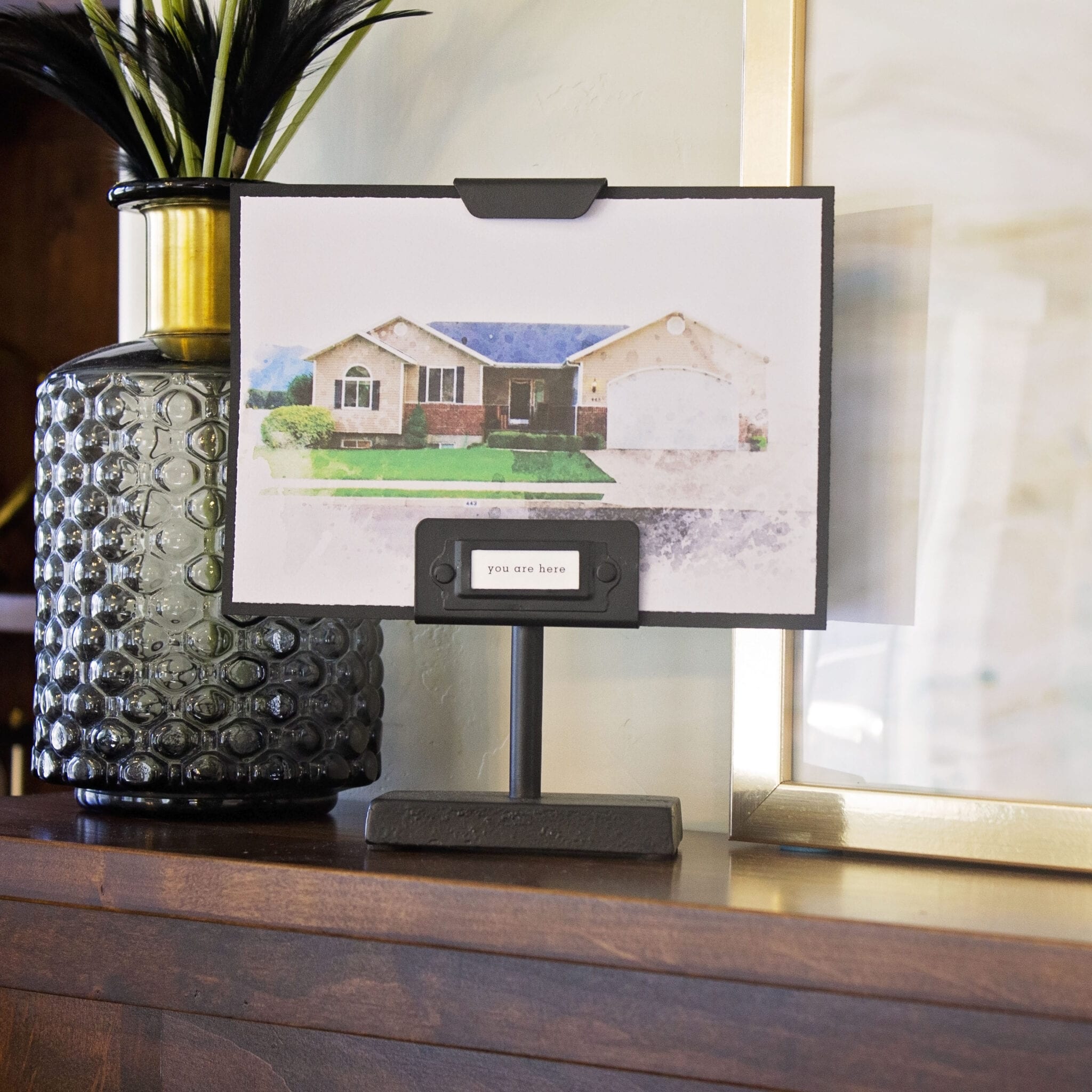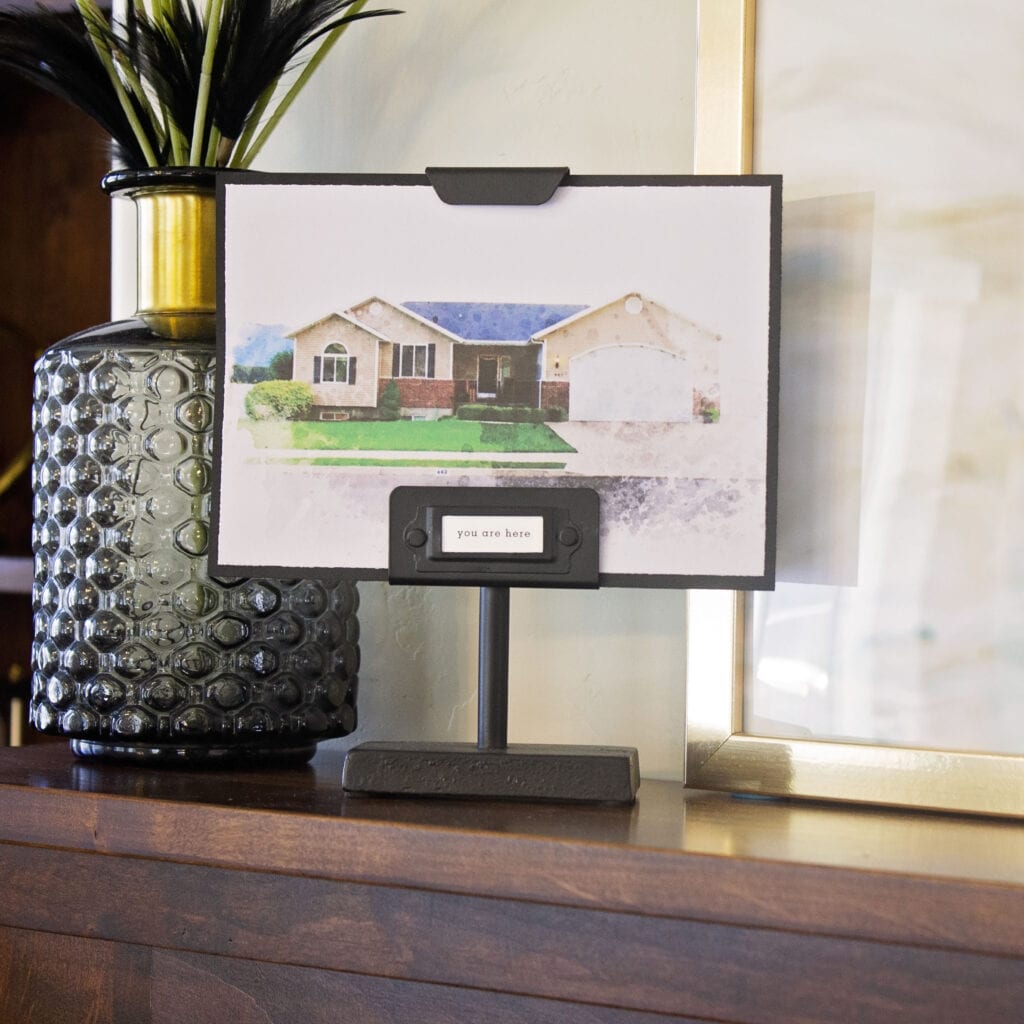 One creative way to add personalized home decor is to download a watercolor app and create beautiful watercolor photos of past homes that you have lived in. You could also make some sort of collage on a wall if you have multiple homes that you want to add. This is a really easy and inexpensive way to add personalization to your home. I got this idea from another blog I love called Bless'er House.
Personalized Family Blanket
Curling up into a customized family blanket is a sure-fire way to make your family members like they belong. This beautiful knitted blanket is super soft and lightweight…perfect for curling up on the couch for a family movie together! The quality is awesome and my kids just love seeing their last name on something. It brings a sense of unity and belonging to your family members. And it's defiantly a conversation piece for when guests come over!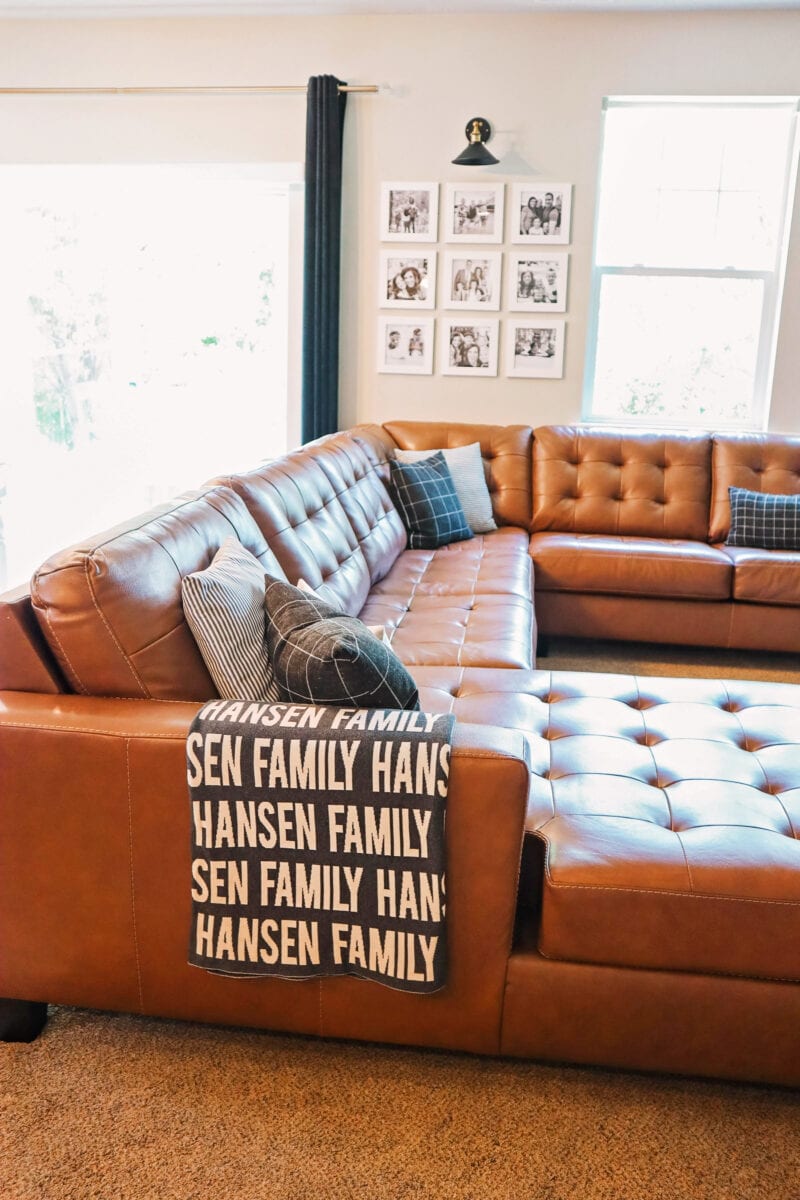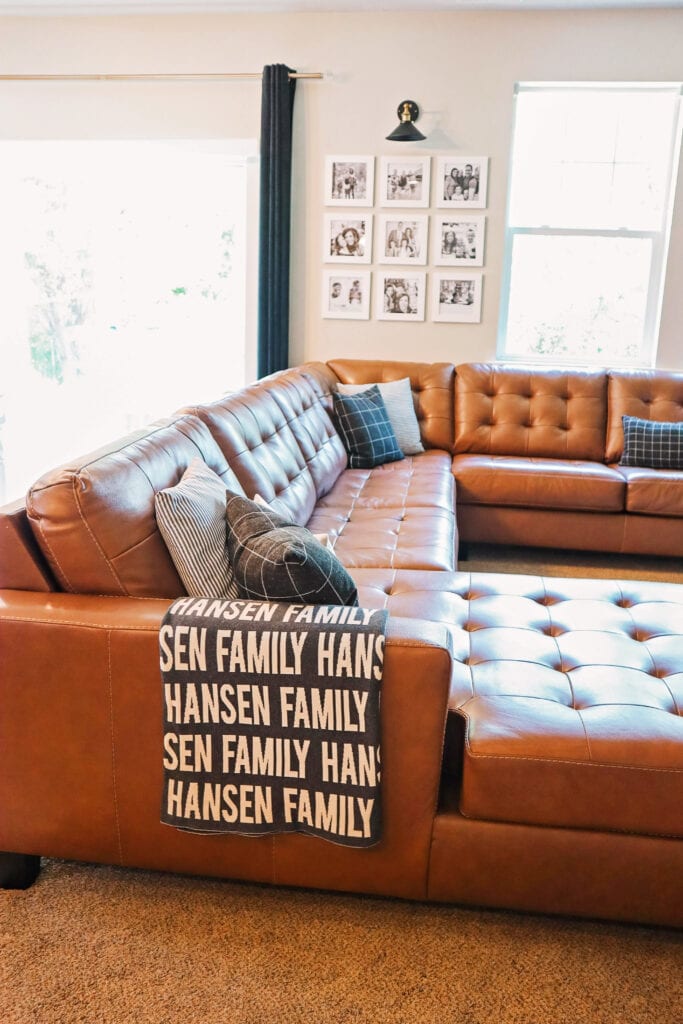 Customized Cutting Boards
I really popular trend right now for hosting is charcuterie boards. In addition to that, using those charcuterie boards and cutting boards in a layered fashion adds a cute new style to home decor.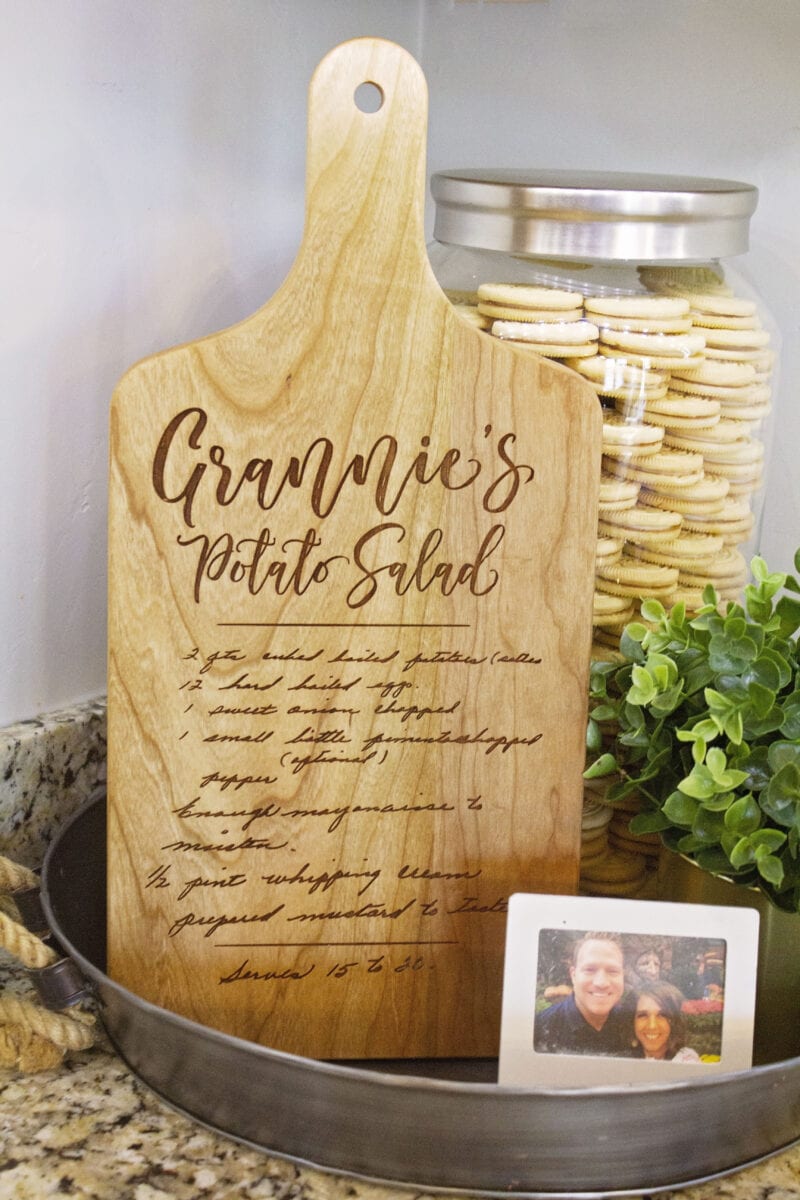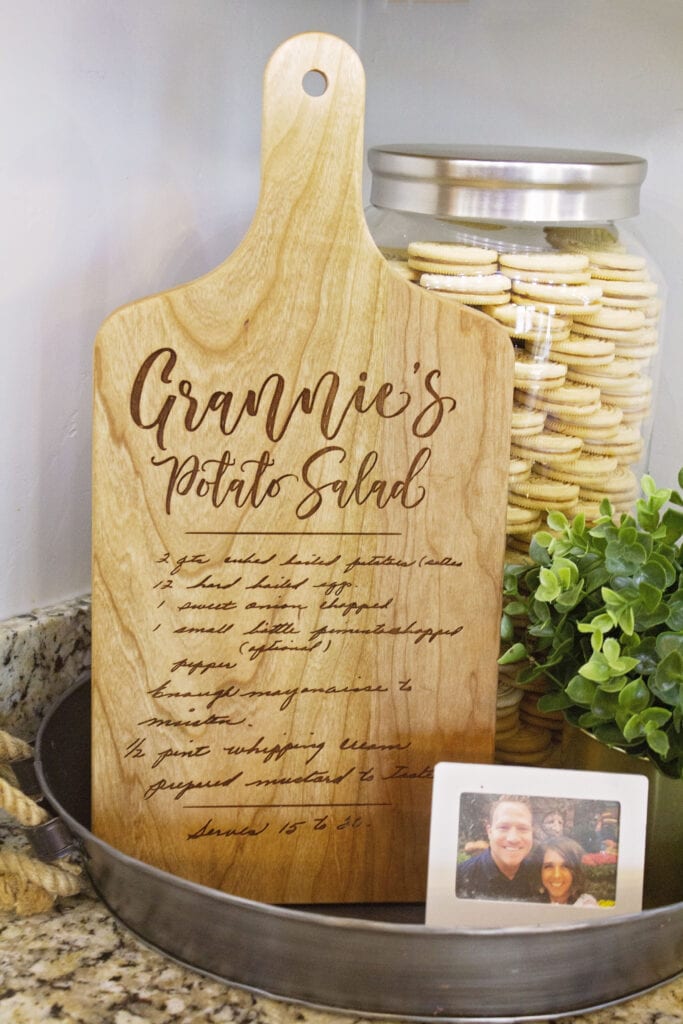 One way that you could personalize your kitchen decor for your home is to purchase a custom engraved charcuterie board. There are many variations of things that you can engrave.
My great-grandma has an amazing potato salad recipe and she is such an amazing cook. I wanted to memorialize her handwriting as a part of my home decor. Having this cute cutting board in my home helps me think of her and how much I love her every time I see it. The craftsmanship is amazing and I just love thinking of her!
Last Name Sign by Lovely Grain Studio
I think one of my very favorite decorations in my entire house is our giant last name sign that sits above our dining table. It is such a beautiful statement piece that is such a great way to personalize our home. I love the sign all by itself but even more than that, I decided to add in some of my favorite photos of my kids and family using Mixtiles.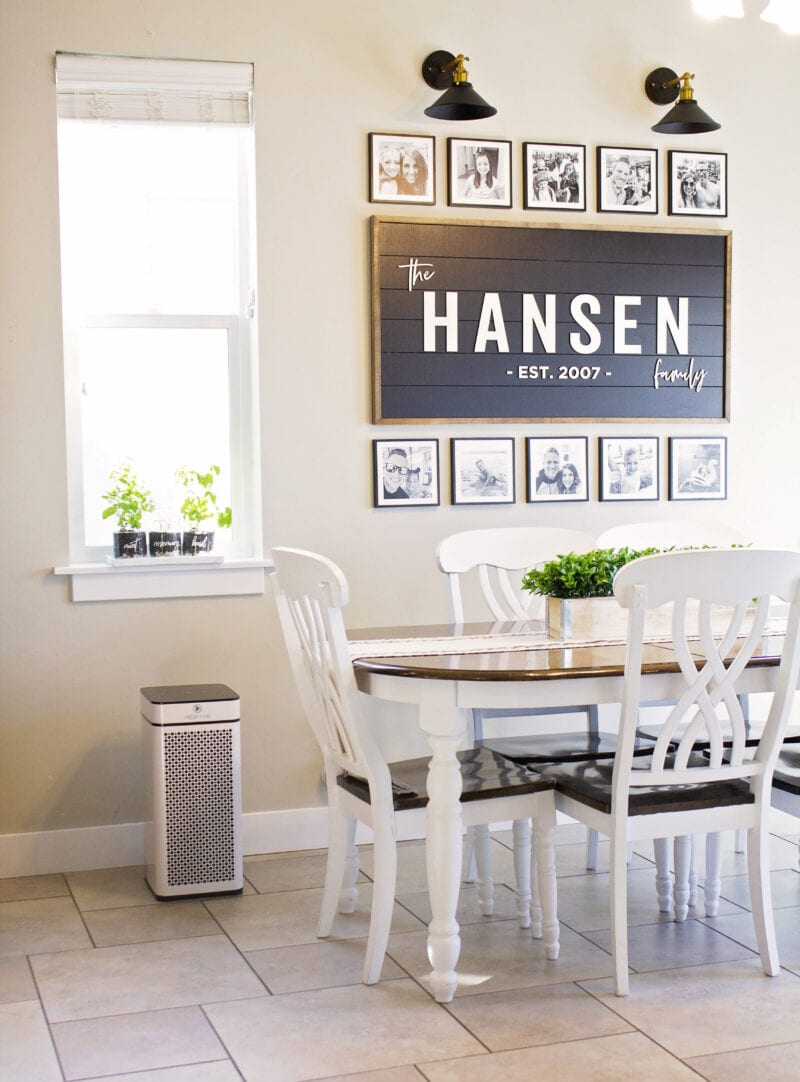 Last Name Pillow
Pillows are a really great way to personalize your home. Not to mention they are a really inexpensive way to change the colors of your decor or personalize your decor. You could consider putting your last name on a pillow, a family motto, a picture of your dog, or anything else!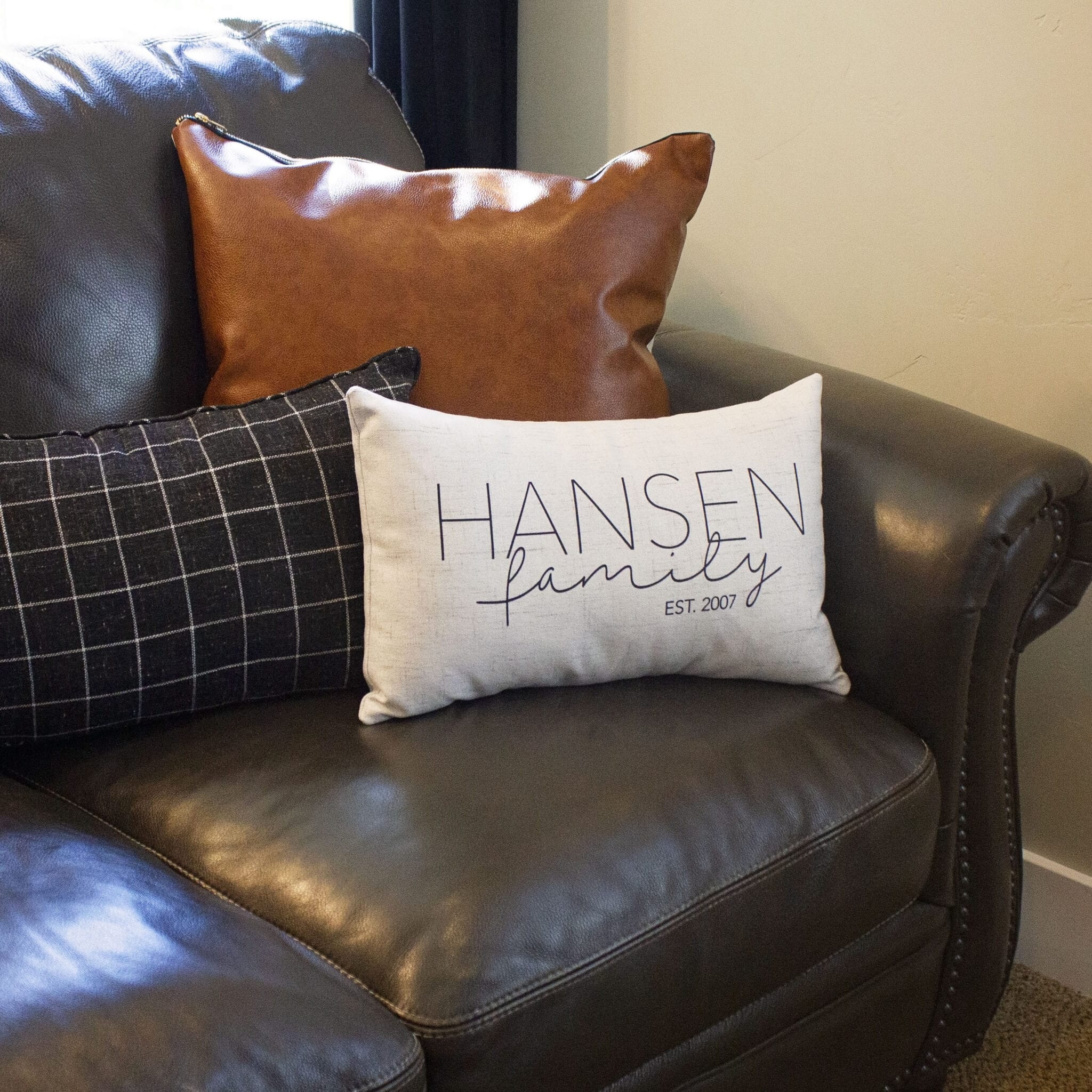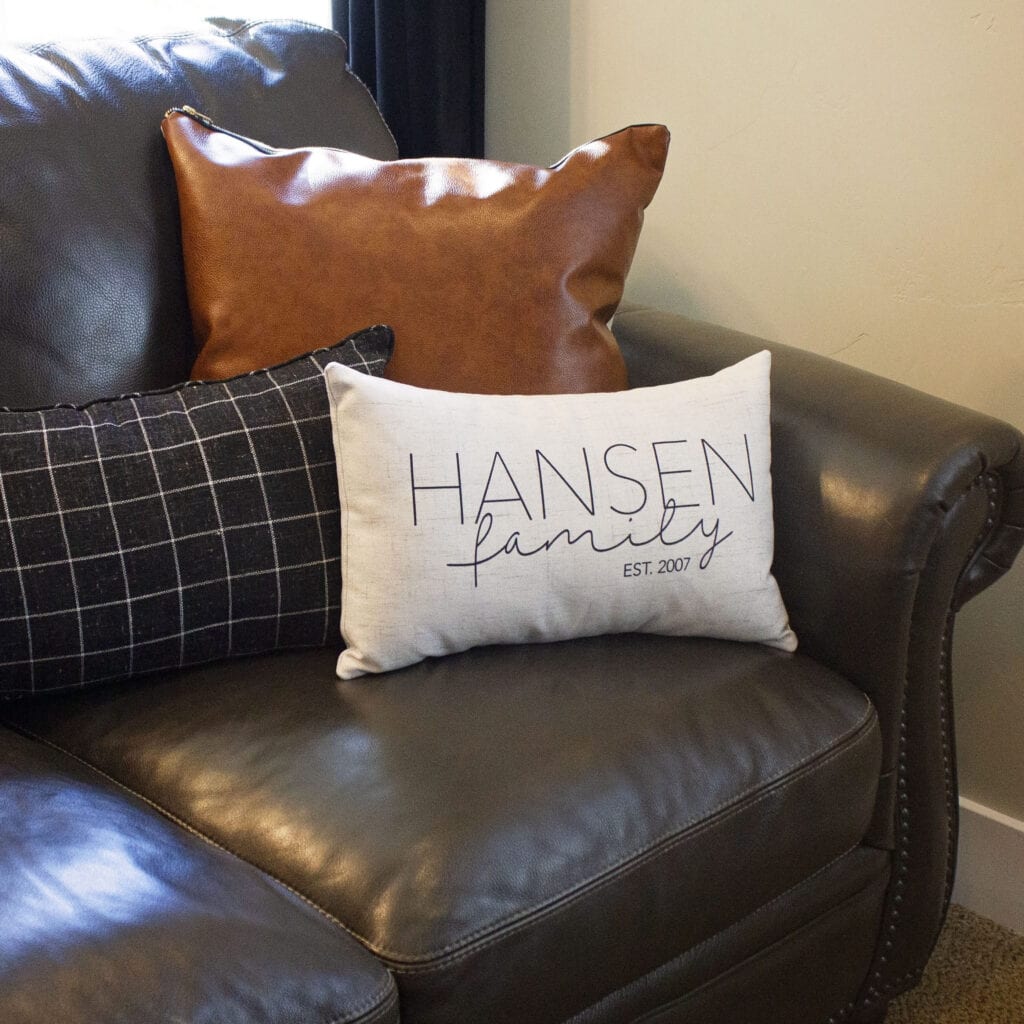 I ordered my pillow from Sweet Summerlee and I'm super happy with the quality! I just love how it looks on my couch. It gives us a sense of belonging and reminds us that we are a family – especially when we are snuggled up on the couch watching a movie together!
Custom Photo Nightlight
I think one of my very favorite ways that I've been able to personalize my home that actually brought tears to my eyes was this customized night light.
I ordered this customized night light with a photo of my daughter and my great-grandma before she passed away. She was such a loving woman and she was fiercely loyal to her family. I love that this picture shows how much she loves my daughter and I imagine her looking down on us from heaven.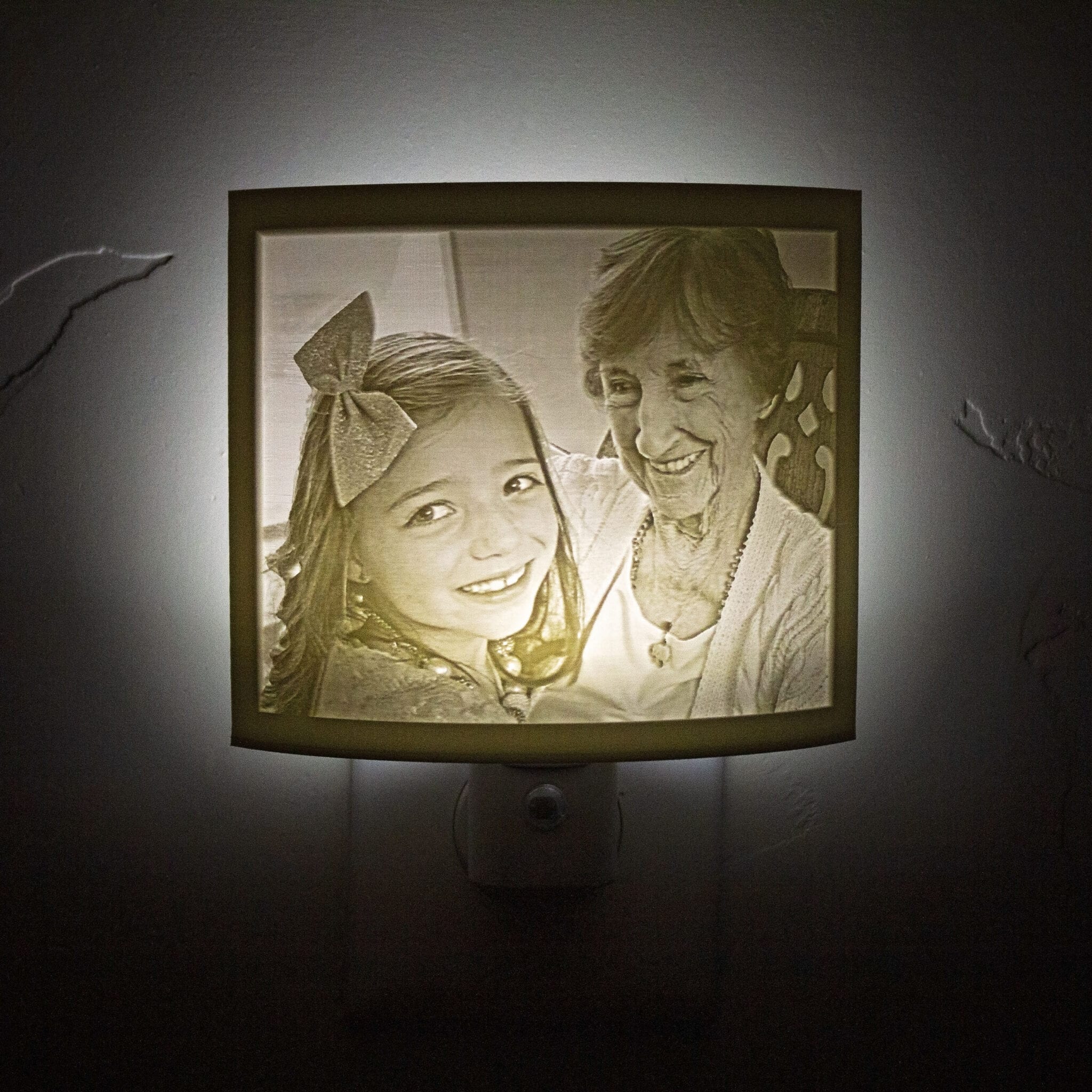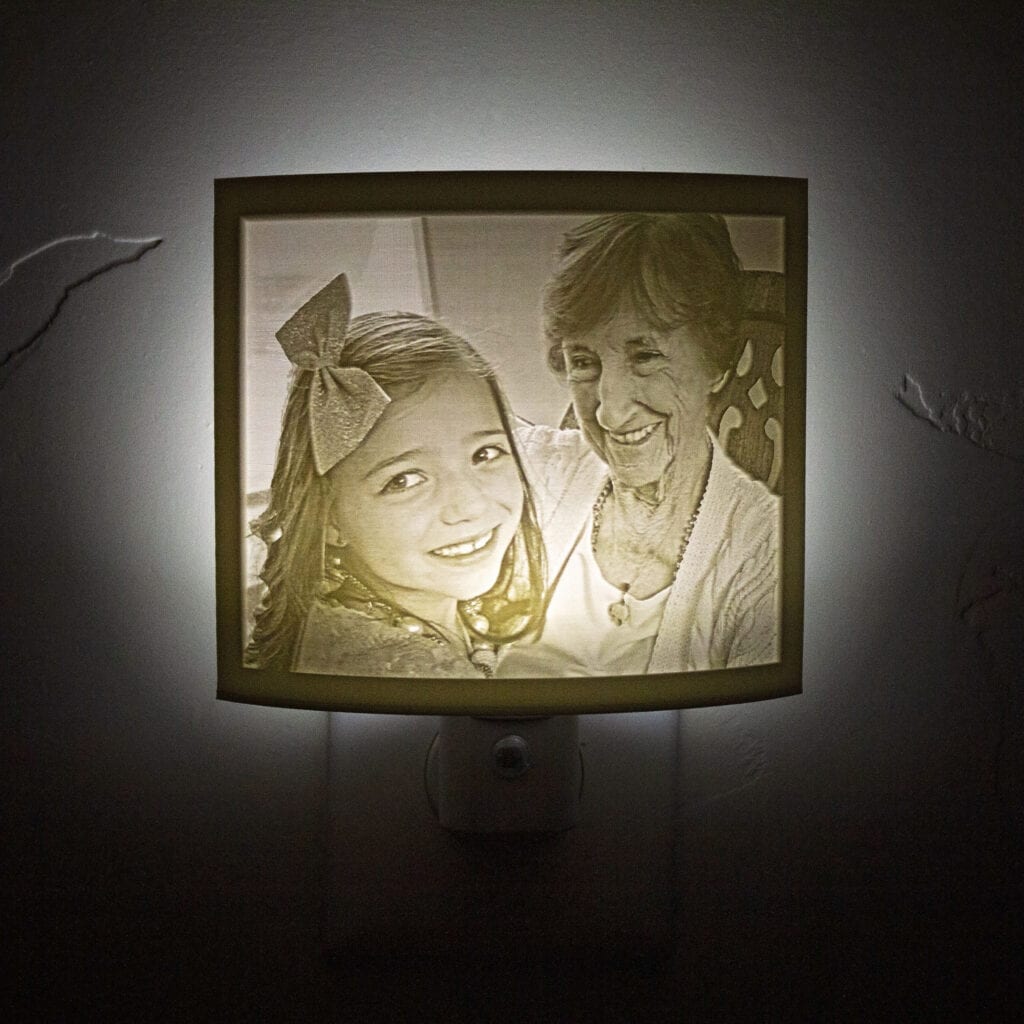 When my daughter saw the nightlight for the first time she was absolutely ecstatic! I think there is true power in being connected to the ancestors that have gone before us and I feel like this nightlight conveys this perfectly.
Personalized Clear Acrylic Night Light
Another way to personalize your home decor is through a clear acrylic night light. If you are using this for a child's room you could put their name on the nightlight! This would be such a great way to add a personalized touch to their bedroom.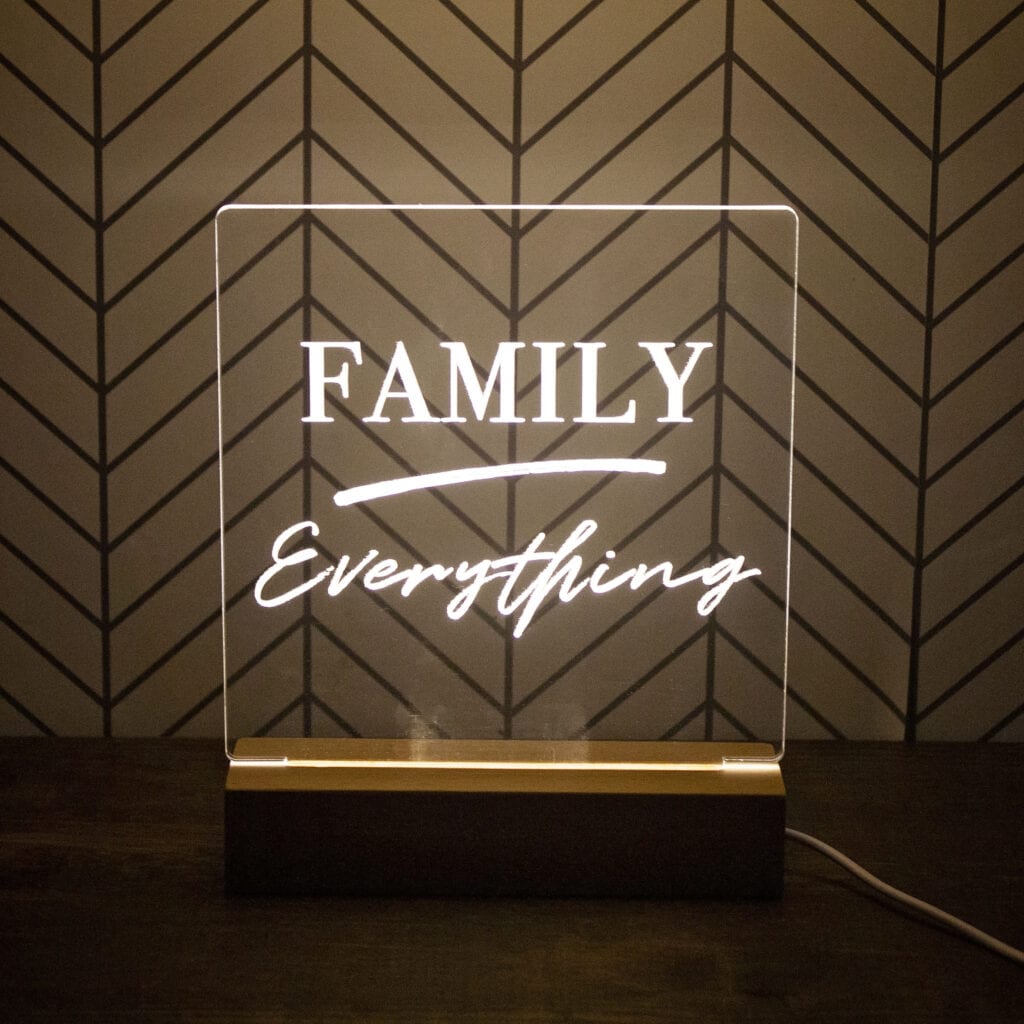 Our family motto is, "Family Above Everything". I had seen this motto around on t-shirts and things but I redesigned it to fit my style a few years ago. We even had it on a giant sign in our dining room but have since replaced it with something else. I still LOVE the design of the motto and I was looking for a way to incorporate it into our home decor and I thought that this personalized clear acrylic night light was the perfect way to do it!
I think that this is an incredibly easy way to personalize your home decor to fit any of your needs!
Religious Art
If you are a religious person, having religious art up in your house can be very meaningful. In our home, we are members of The Church of Jesus Christ of Latter-Day Saints. We believe that Jesus Christ is our Savior and Redeemer so we have a beautiful photo on our mantle of the Savior that reminds us of him multiple times a day. It brings peace into our home and the spirit that would not otherwise be there.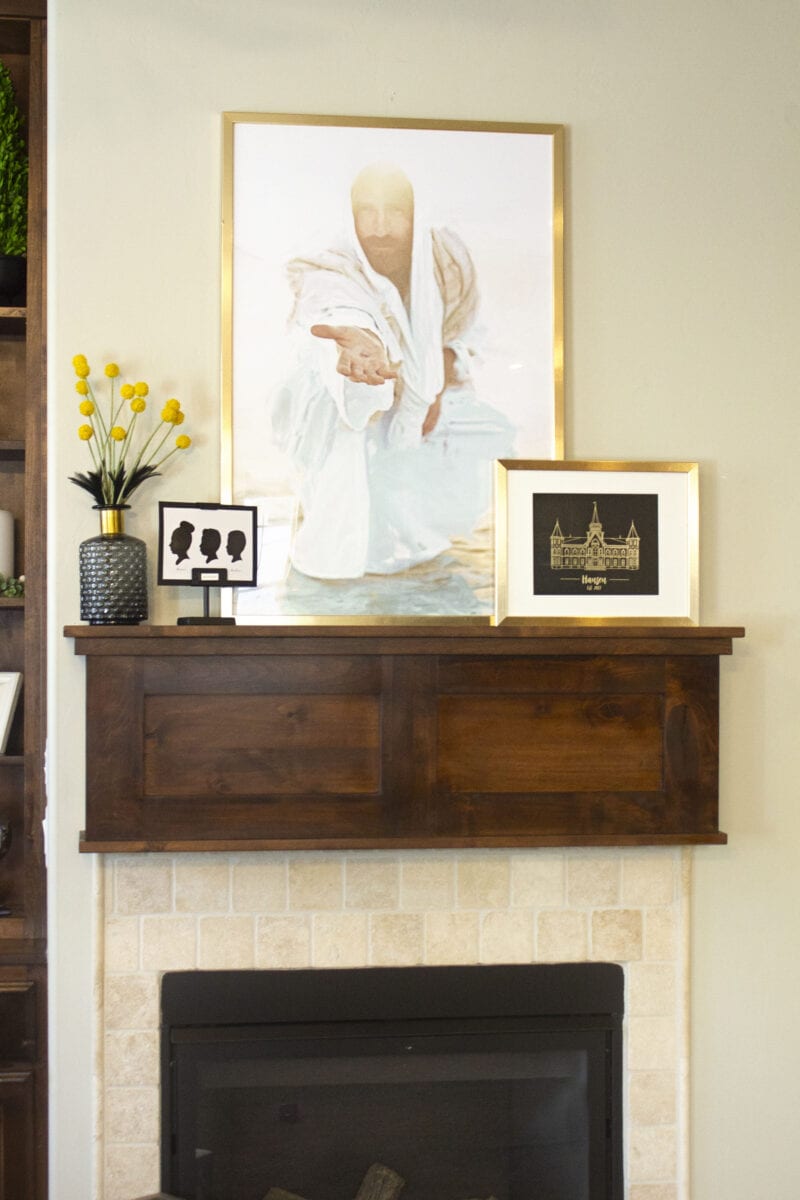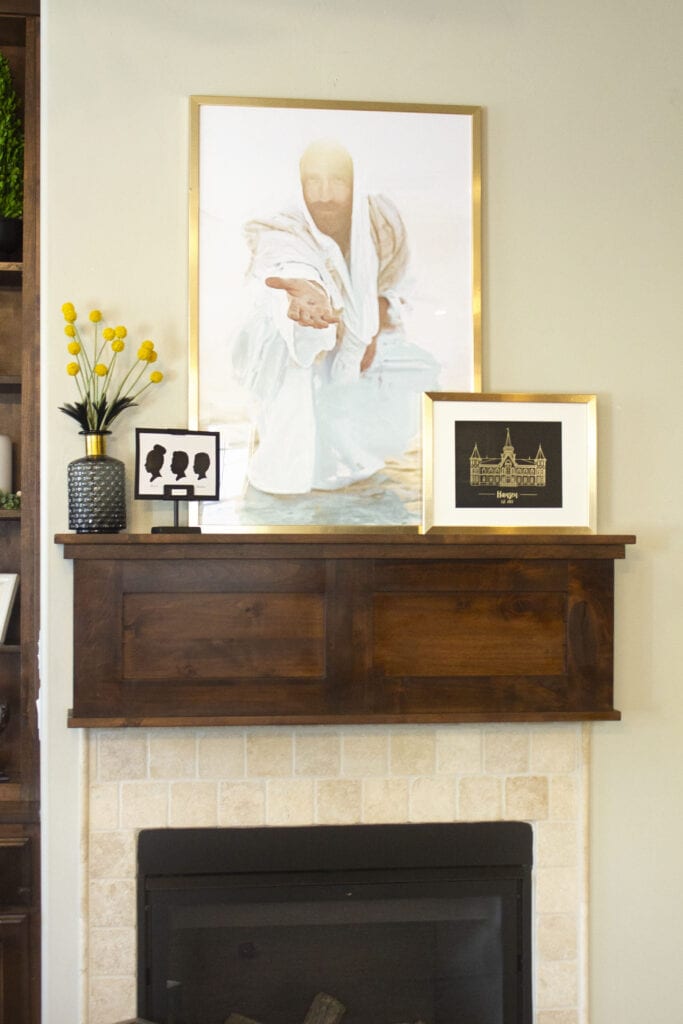 In our religion, we are heavily focused on the family unit and believe that families can be together forever even after death. We believe that our families can be sealed in the temple and that binds us together so that we can be together always.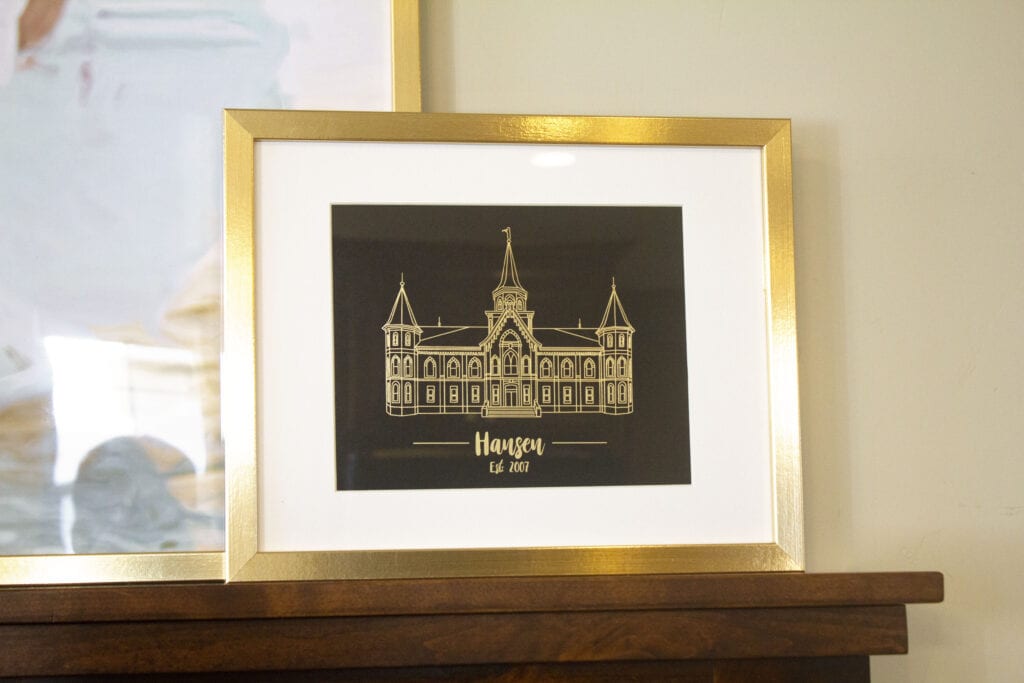 Because of this gospel principle, we have many different pictures of the beautiful temples of our religion in our home. When I saw this beautiful gold foil print of the temple that is closest to our home, I just about died! I love the quality of the foil and it helps us remember that we can be together as a family forever.
Custom Name Round
Last year I decided that my boys needed a room makeover. There were many things that I bought or a repurposed that made the overall room design very budget friendly.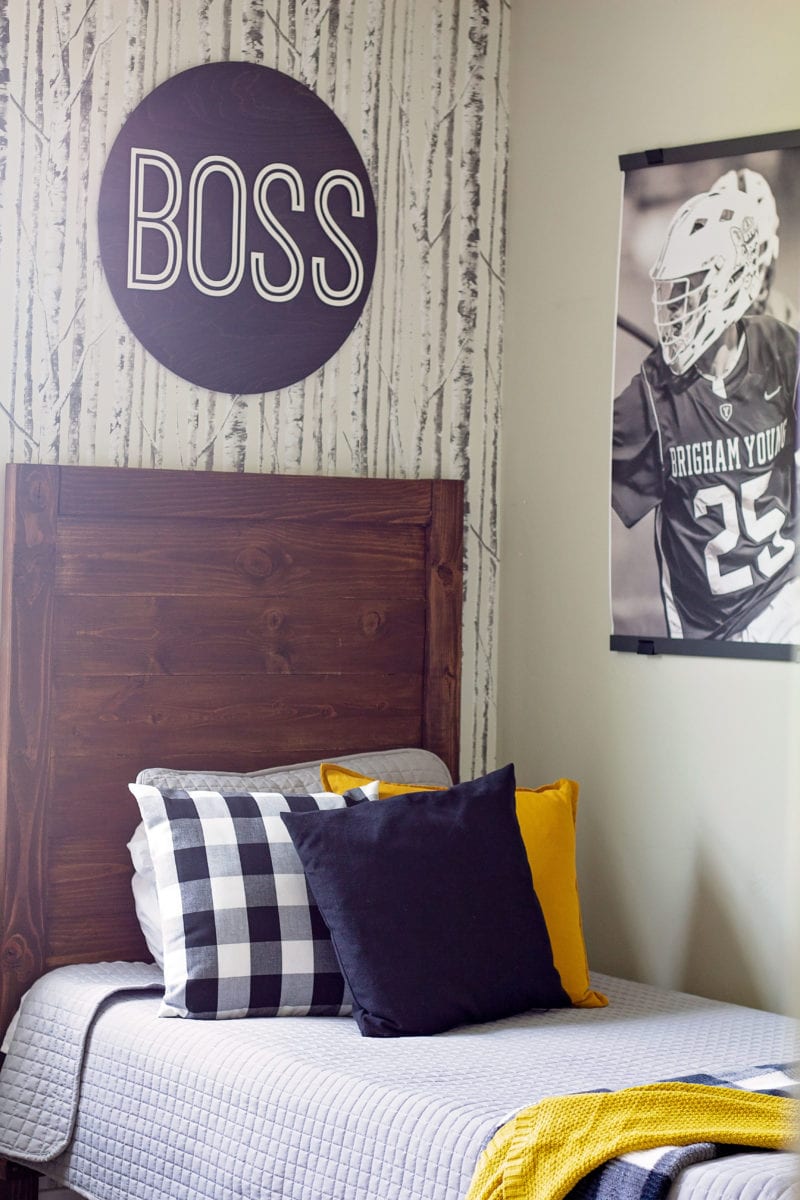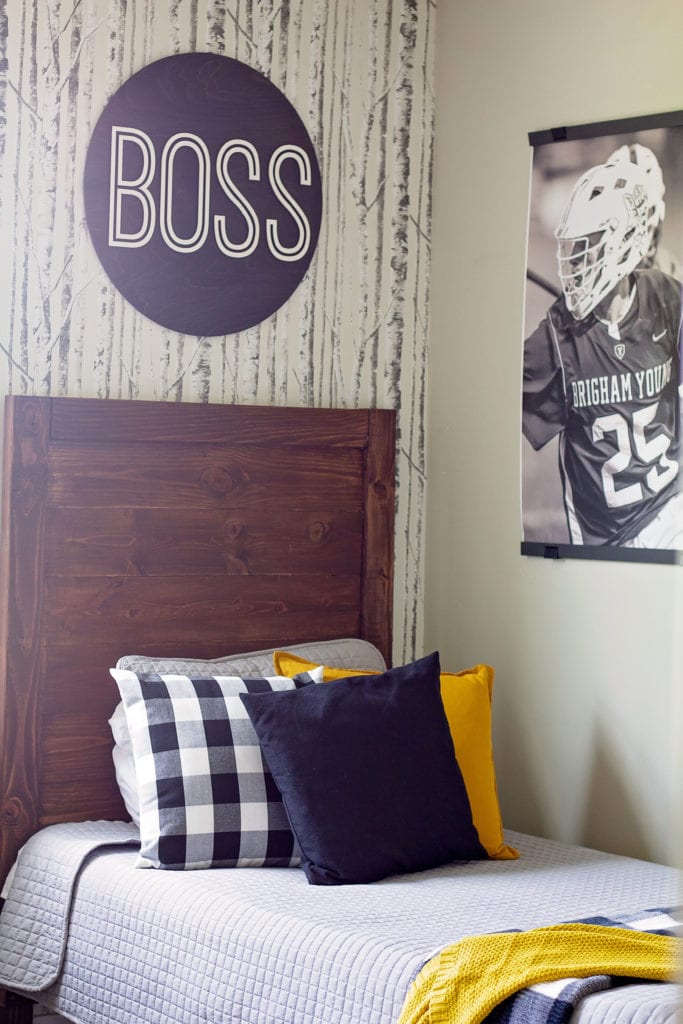 But one thing I decided to splurge a little bit on were these cute name rounds. I decided to put them right above their bed. It completely ties in and finishes the room! Name rounds are a great way to personalize your home decor to make your kids feel more like they have their own space to call their own.
Mural of Ancestors Photos
I've always been drawn to the lives of my ancestors. I'm so grateful for the sacrifices that they have made in their lives to help me get to the place that I am today. One thing that particularly helps me is to think of my ancestors as they were going through difficult trials or hard times in their lives and how they were able to overcome them and learn. This also helps me when I am experiencing trials and challenges in life.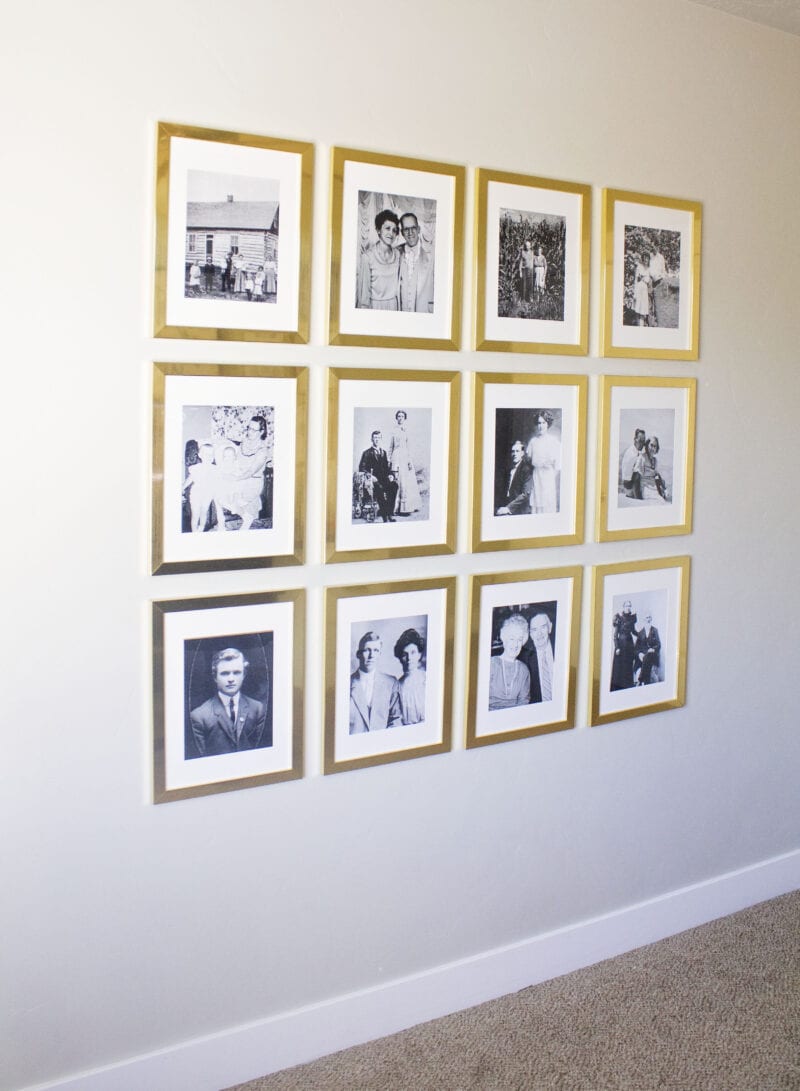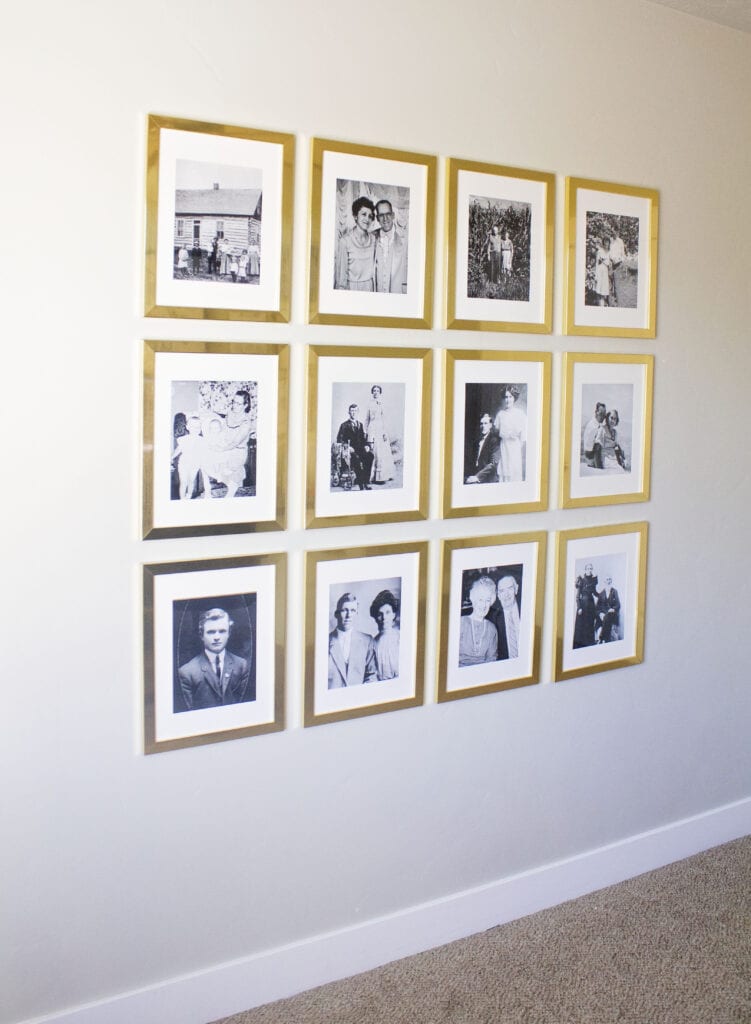 For this reason, my husband and I wanted to create an ancestor wall in our home. I found a really good deal on some gold frames at Michaels and decided to put up 12 photos of different ancestors that are meaningful to us. I love looking at these photos and thinking of them.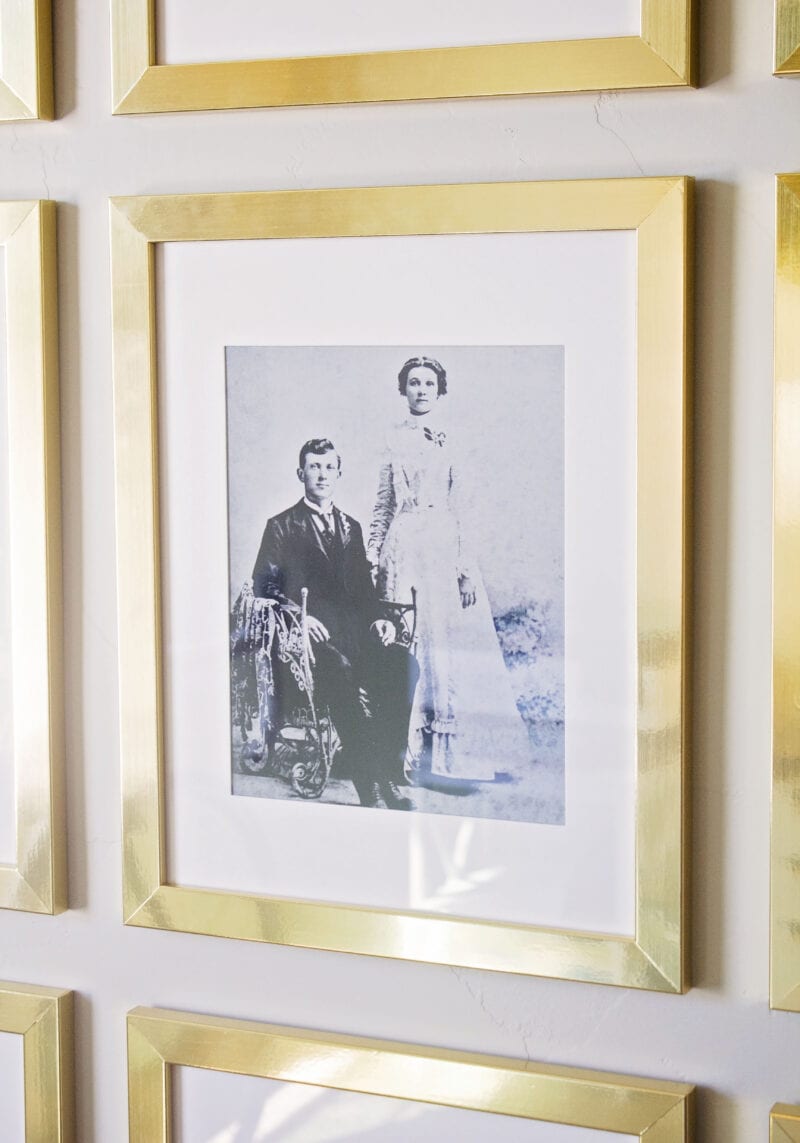 Personalized USA Family Travel Photo Map
My husband and I have always tried to create an atmosphere in our home where we are constantly creating memories with each other. A couple of years ago we implemented a family game night, and each month I look around at local events of things to do in my area and see if there are any that we can do together.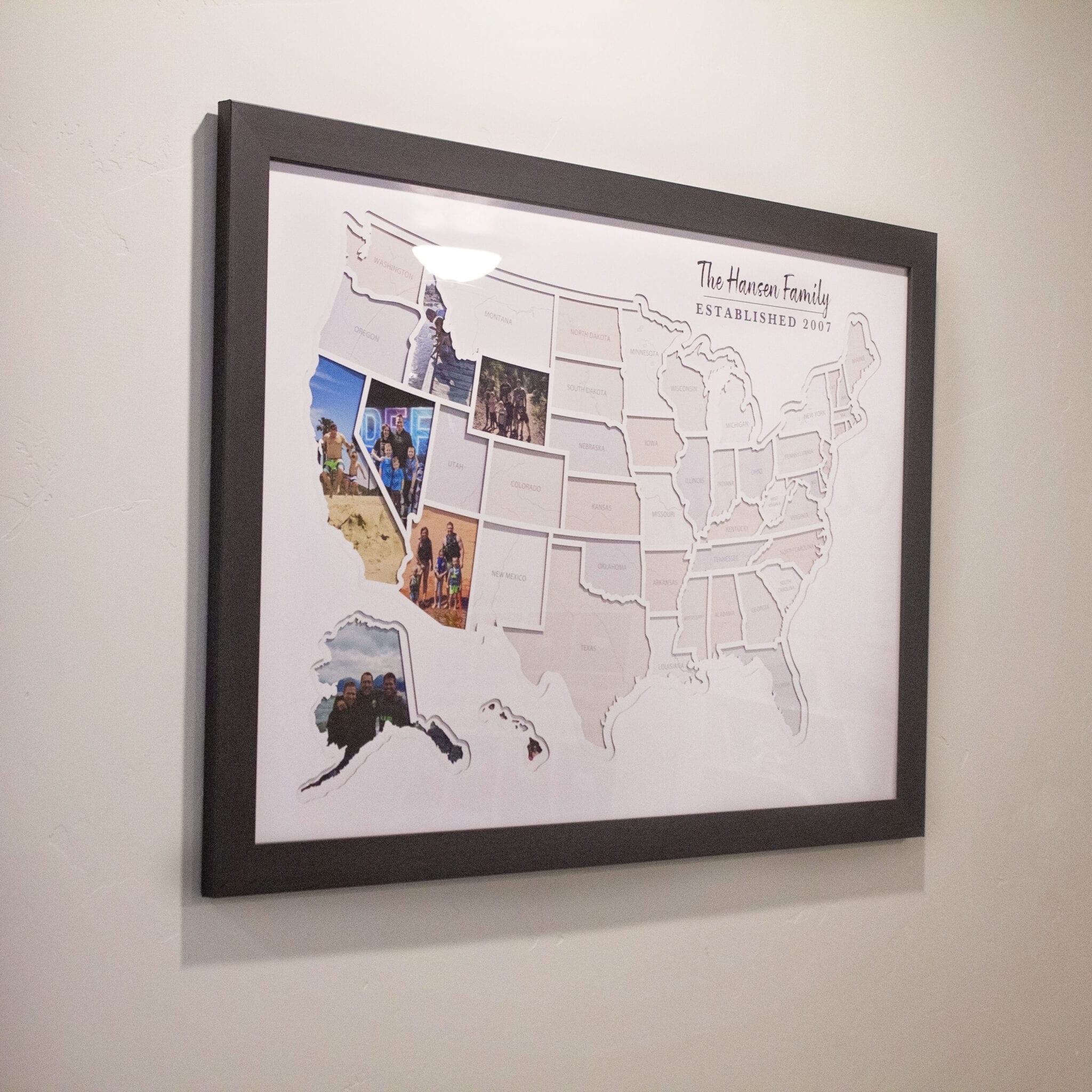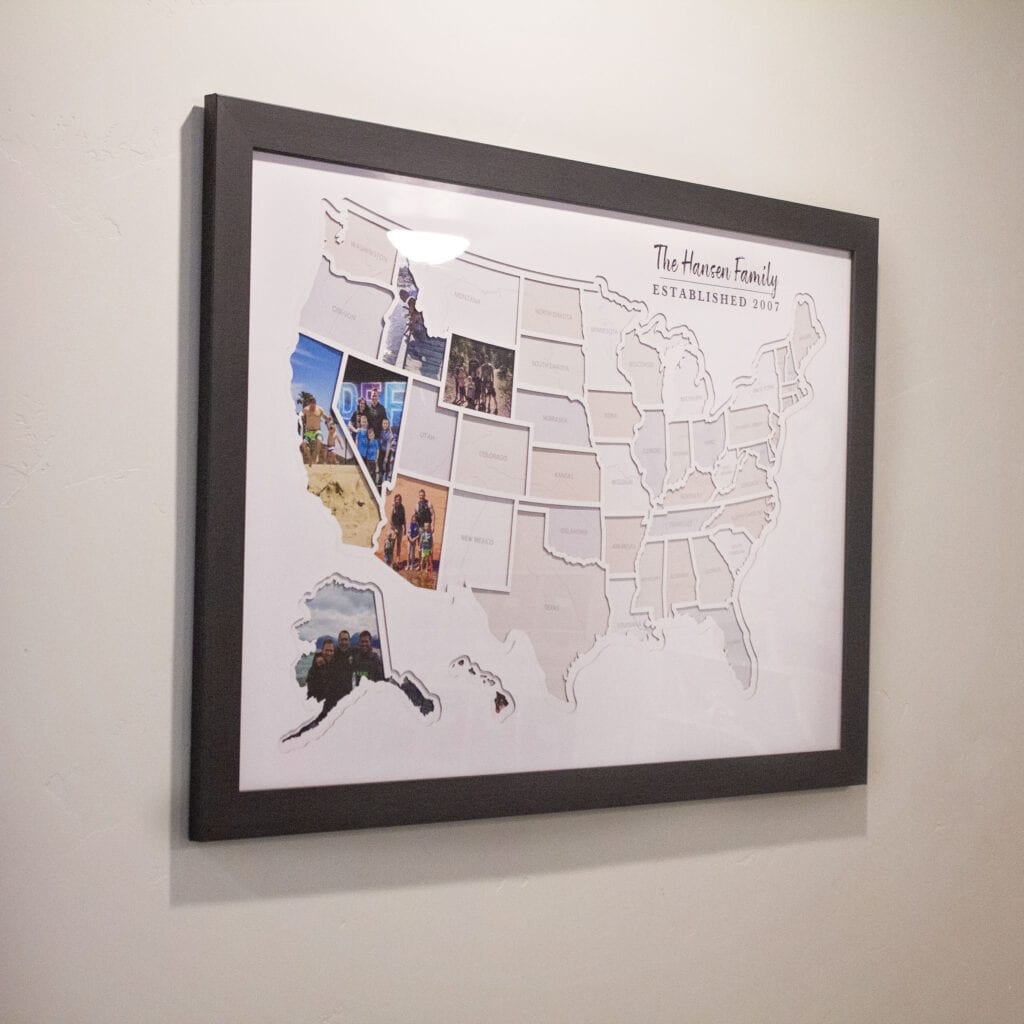 So naturally, travel is something that we love to do! Although we haven't been able to go on too many large vacations together we take many small ones that are relatively close by. I love the memories that we make together! When I saw this personalized USA family travel photo map, I thought this would be a great thing to hang on our wall to remember all of the places that we have been to together. I was surprised by how few states we've been to so now we've committed to do a bit more travel!
Personalized Entryway Home Decor
The entryway of your home is your first chance to leave a good impression on your guests. I always recommend having a clean open hallway that is free of clutter. Adding personalized stylish decor will take your entryway to the next level.
A cute home decor trend that I've seen lately that I've been loving is to have a bag hanging on a hook with flowers hanging out. You can change out the flowers according to the season and it's a great transitional piece.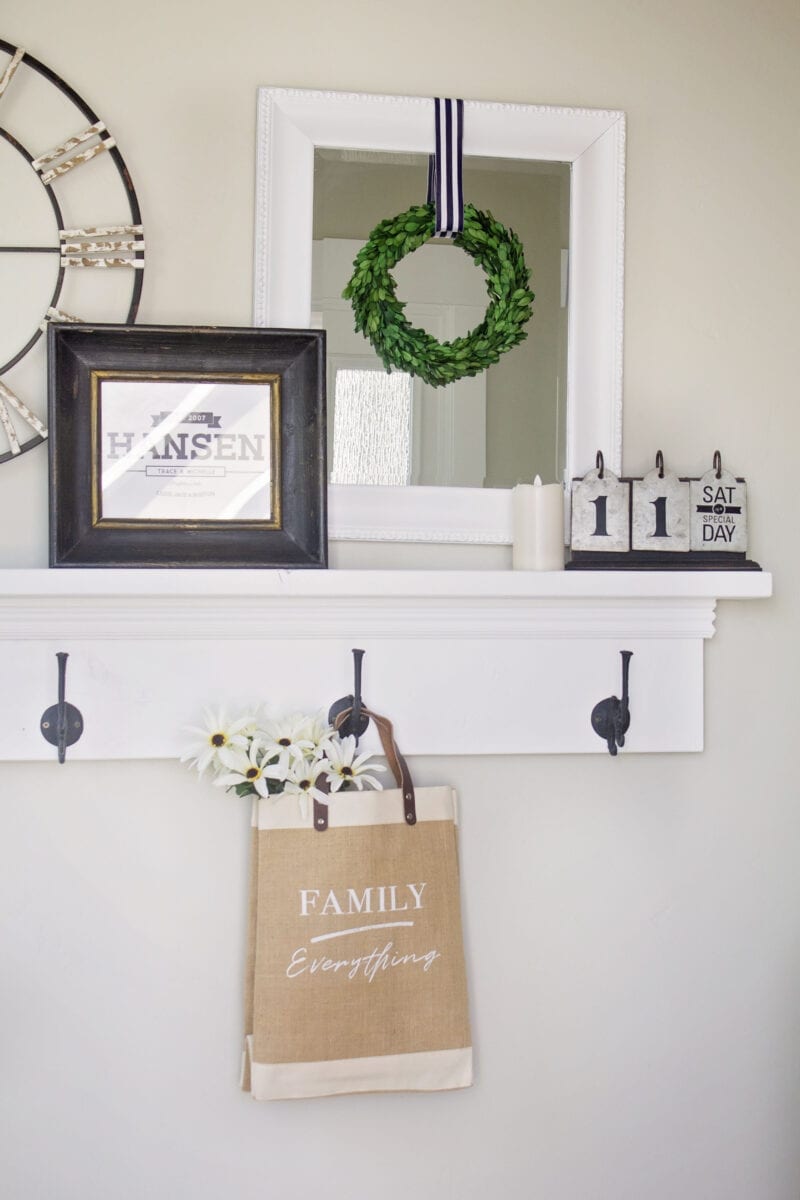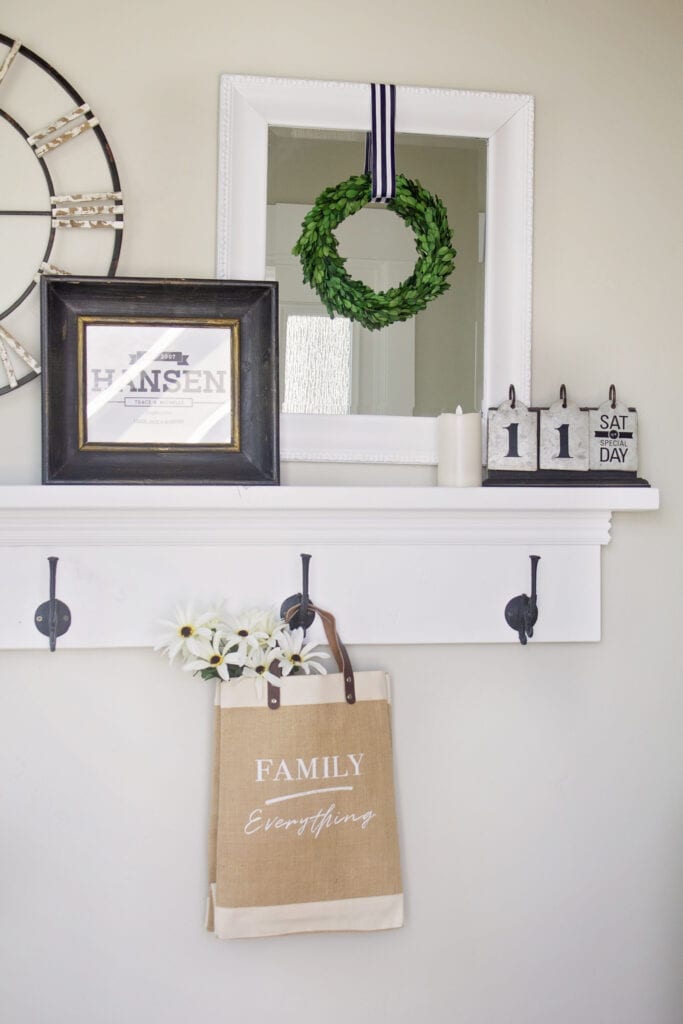 This bag that hangs in my front entryway has our family motto on it! Our family motto is "Family Above Everything". I love how the leather handles give it some extra style and this is such a darling personalized home decor item that is very versatile. You can get one for yourself from Modern Vintage Market on Etsy!
Last Name Door Mat
Doormats are another great way to add personalized home decor to your home. There are a million different ways that you could customize your doormat. I've seen loads of funny sayings, seasonal doormats, last name doormats, and a million other options!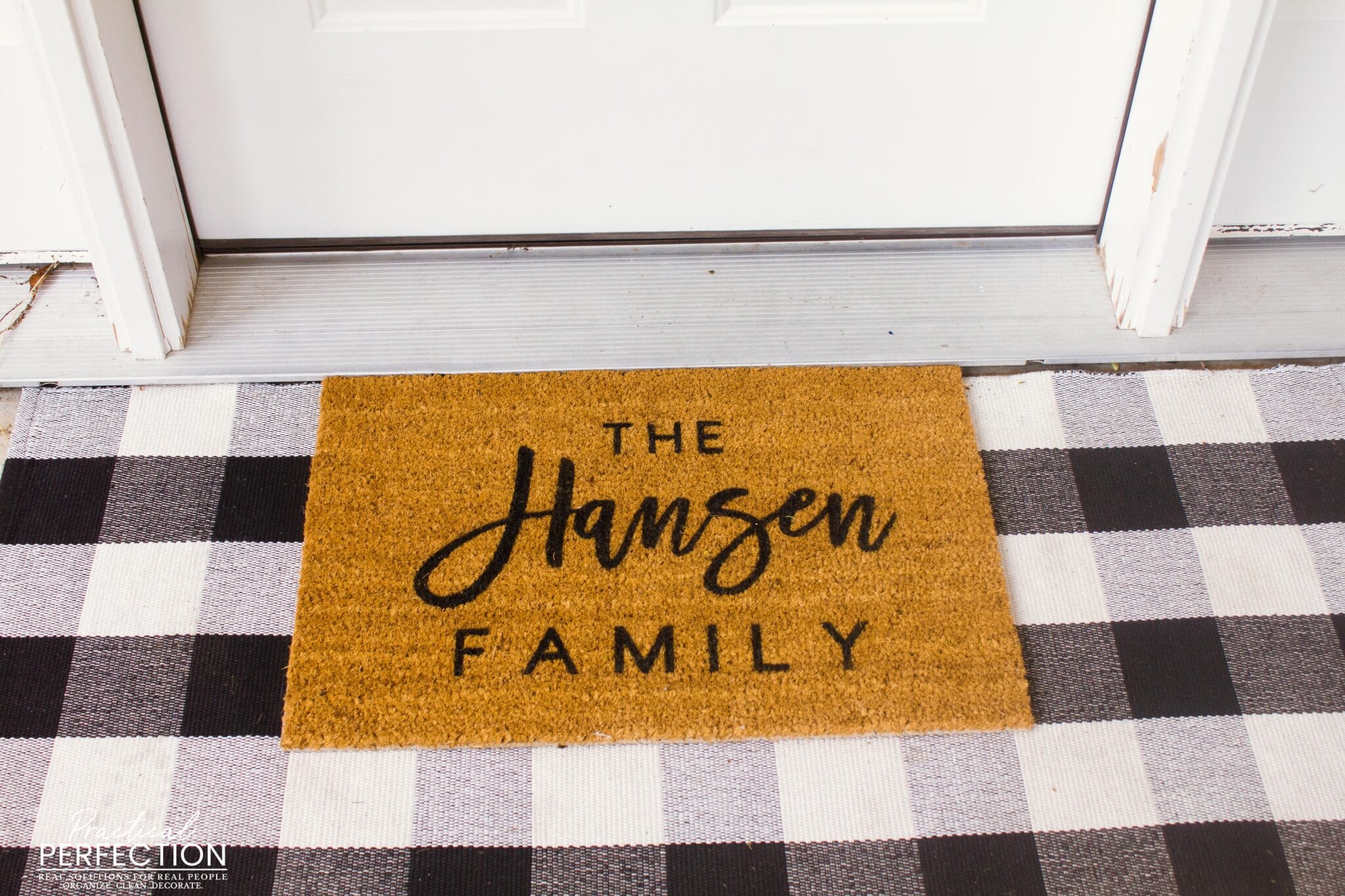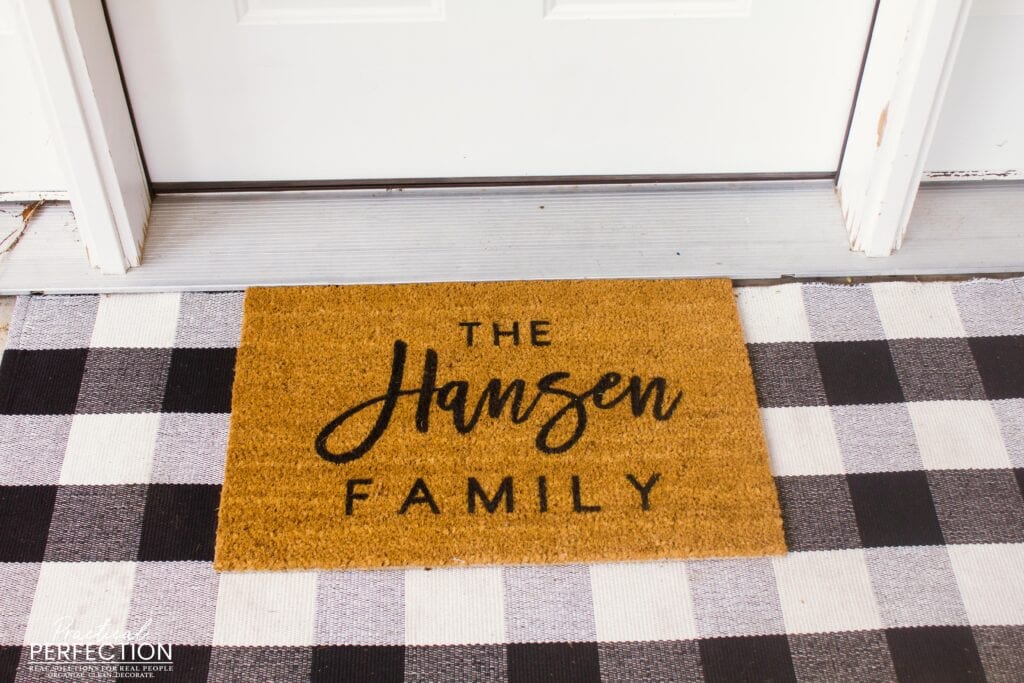 Our last name doormat is such a fun statement piece on our porch. I love layering it with my buffalo plaid rug! It just adds another layer of texture and interest to our doorway. Rossana has a bunch of really cute doormats so check out her shop!
Personalized Front Door Wreath Home Decor
Because your front porch and your front door are one of the first things that people see when they come to your home, these can make a lasting impression on others. I know that personally if I'm going to someone's house for the first time I have found it very helpful if they have some sort of personalized decor to indicate that it is their home.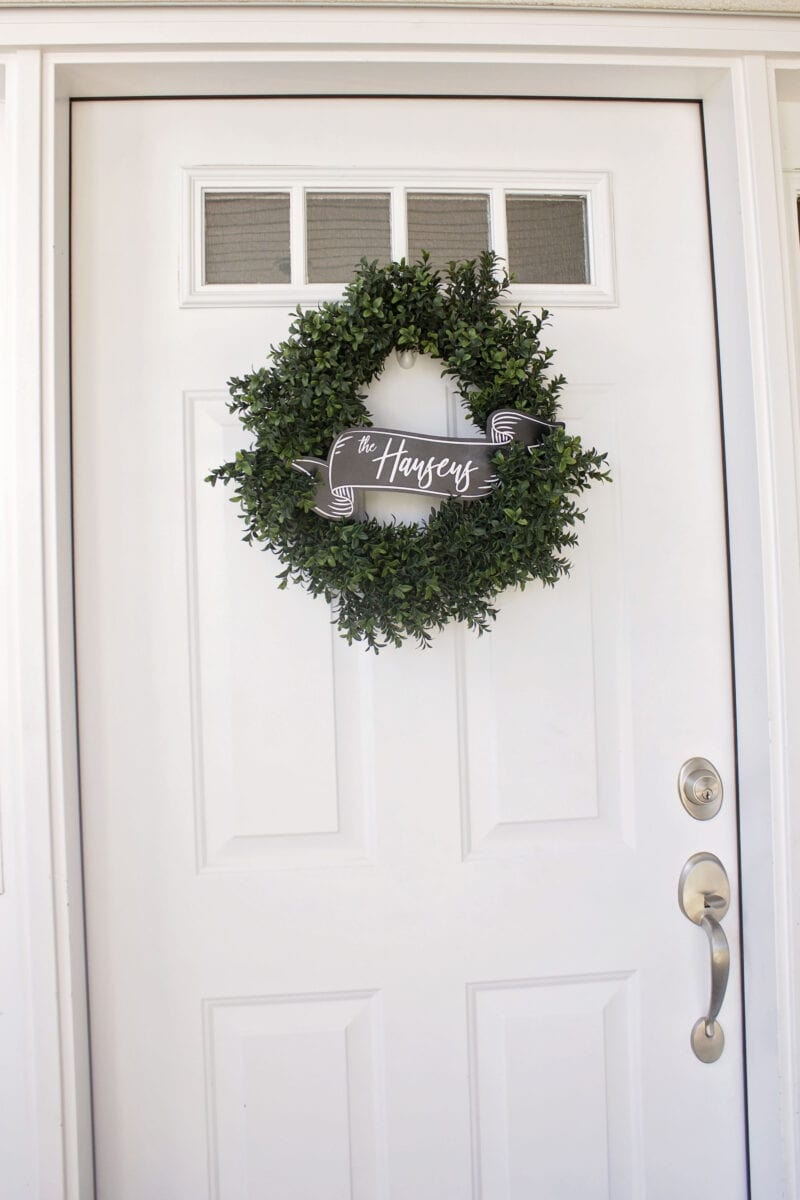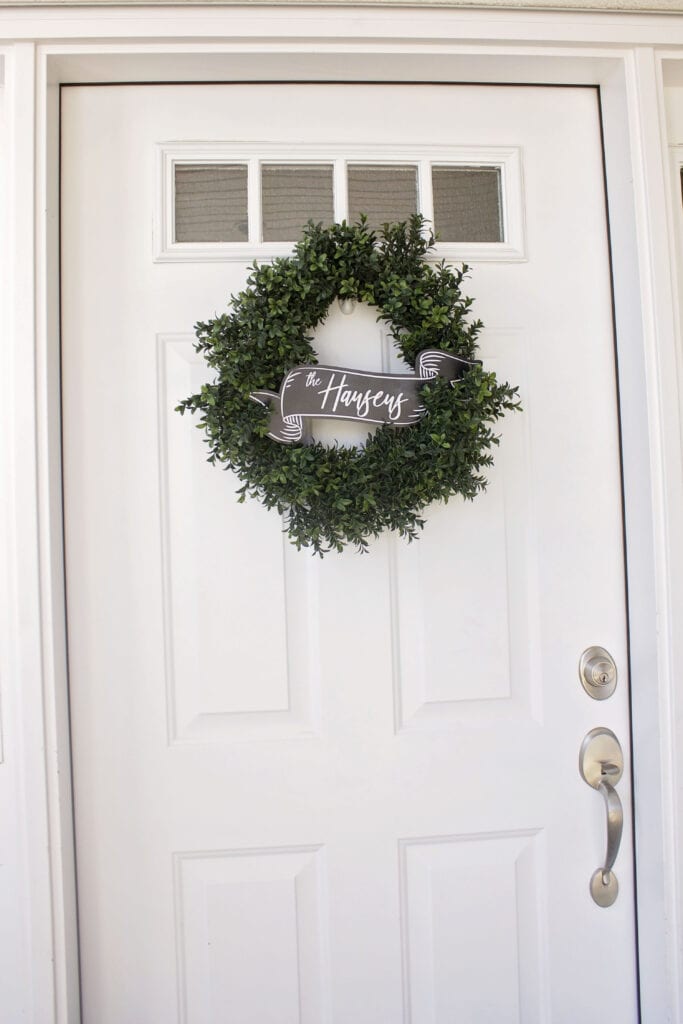 In the past, I've made the mistake of going to the wrong house sometimes and I feel so dumb! So if you can somehow incorporate personalized decor on your front porch or on a front door wreath, this can really help people who are visiting your home for the first time.
When I saw this last-name banner plaque, I just knew that it would be perfect for the boxwood wreath that I have on my front door. I love how I can size it to the wreath that I currently have so that I don't feel like I have to go and purchase a new wreath just to fit the banner.
Custom Coasters
I bought white marble hexagon coasters at Ross for only a few dollars several months ago. I love the marble style but I decided that I wanted to customize them a bit to fit our home.
I decided to use my Silhouette Cameo machine and some vinyl to cut out our last name for my coasters! I started with a black hexagon border to match the shape of my coasters and then added our last name in a font that I love.
They add a cute personalized touch to our home decor and I love how they turned out!
Personalized Tea Towel
Kitchen tea towels are another great personalized home decor item that can add a subtle personalized and homey feeling to your kitchen. Many memories can be made in the kitchen so think of the many things that stir up memories for you! What about your Grandma's favorite Chocolate chip cookies? Learning to cook alongside your Mom?
Think about those positive memories that revolve around the kitchen and consider incorporating them into your kitchen decor.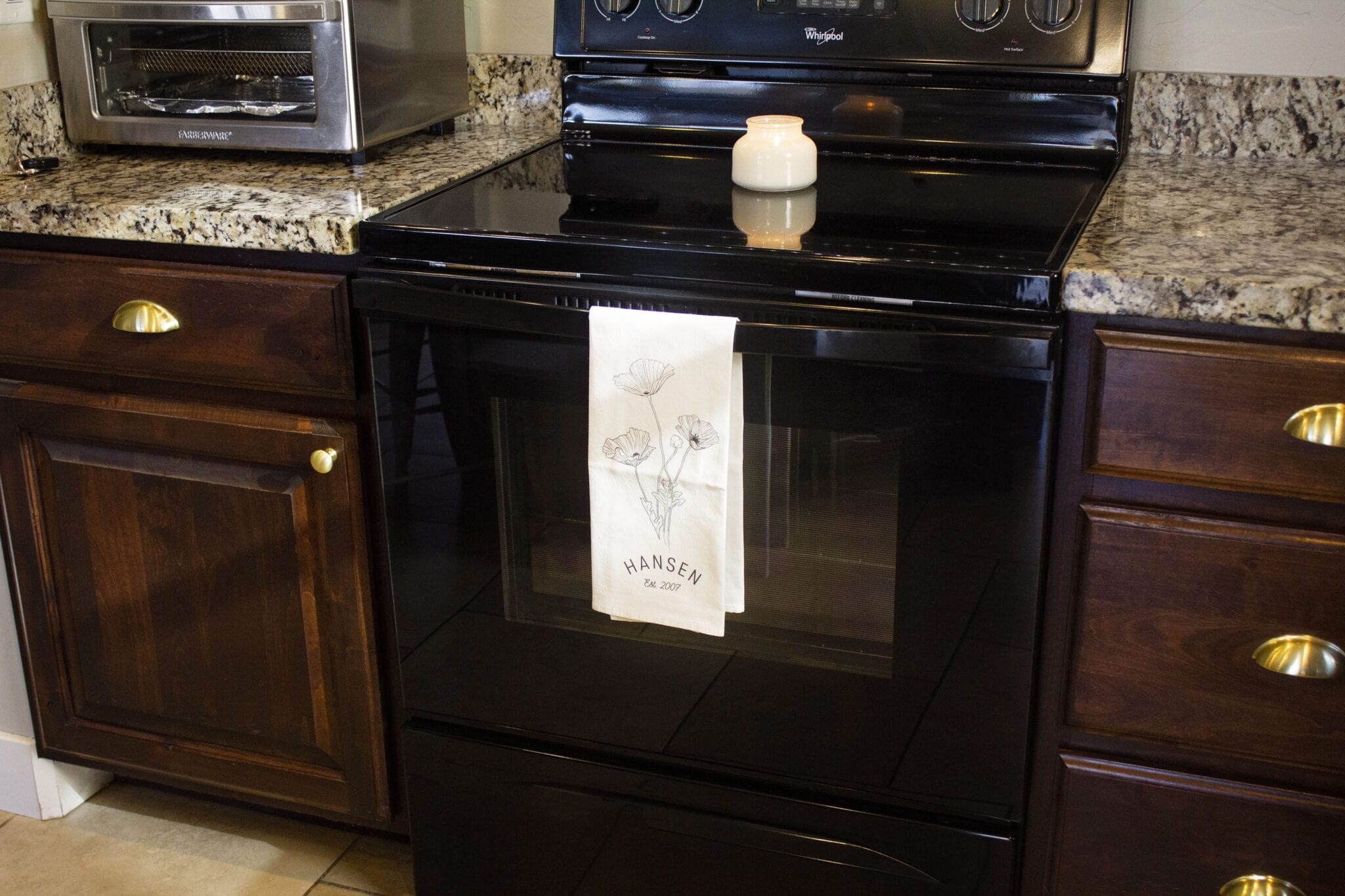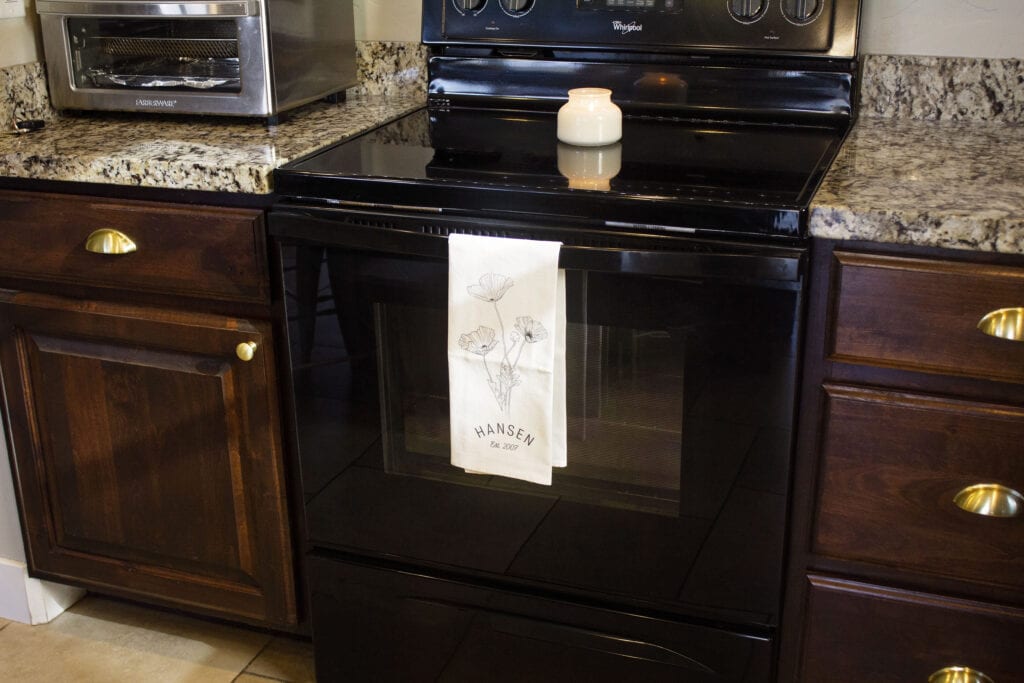 Maybe you could print your great grandma's apple pie filling recipe onto a tea towel to remind you of her!
I chose this darling tea towel and I love how simple and clean the lines are. In my house, it's more of a decoration than anything so nobody is allowed to use it! 🤣
Last Name Charcuterie Board
There is a lot to be said for one's last name and we are proud of our last name! That's why when I saw this wood and marble charcuterie board by Rose Hill Wood Co. with the custom engraved last name I was over the moon excited about it!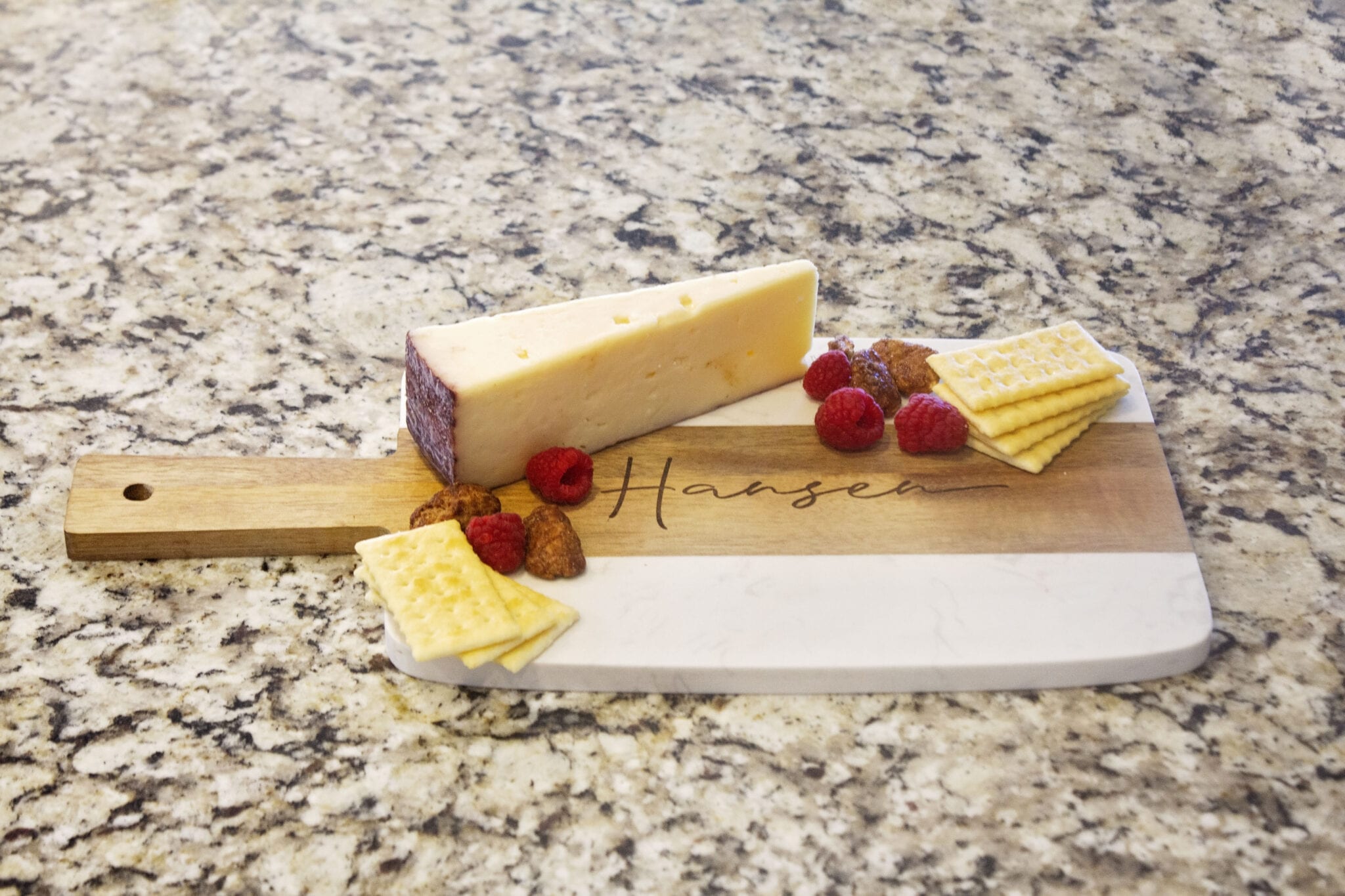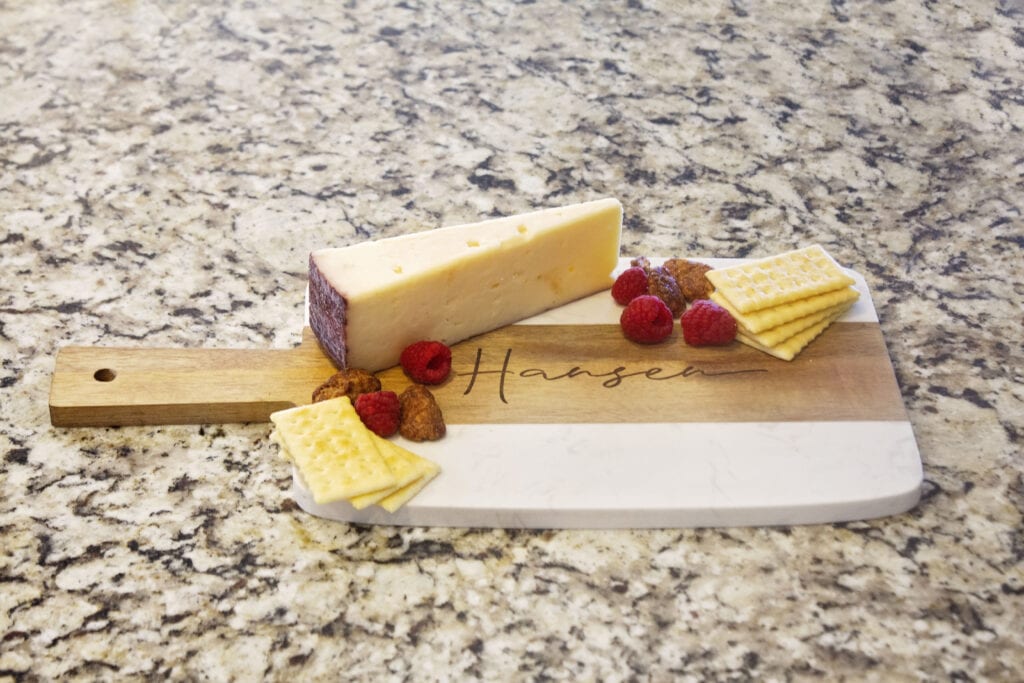 It looks so beautiful in my kitchen and it's so fun to have that personalized home decor item in my kitchen next to my grandma's recipe board. Marble is super popular right now and I love how it goes with any type of decor. The combination of both to these neutral tones makes it perfect for a wide variety of homes and decor types.
Personalized Mugs, Cups or Tumblers
If you have been following me for even a short period of time you know that I am very passionate about organizing and I am always cold! So warm drinks such as herbal tea and hot chocolate are must-haves in my house.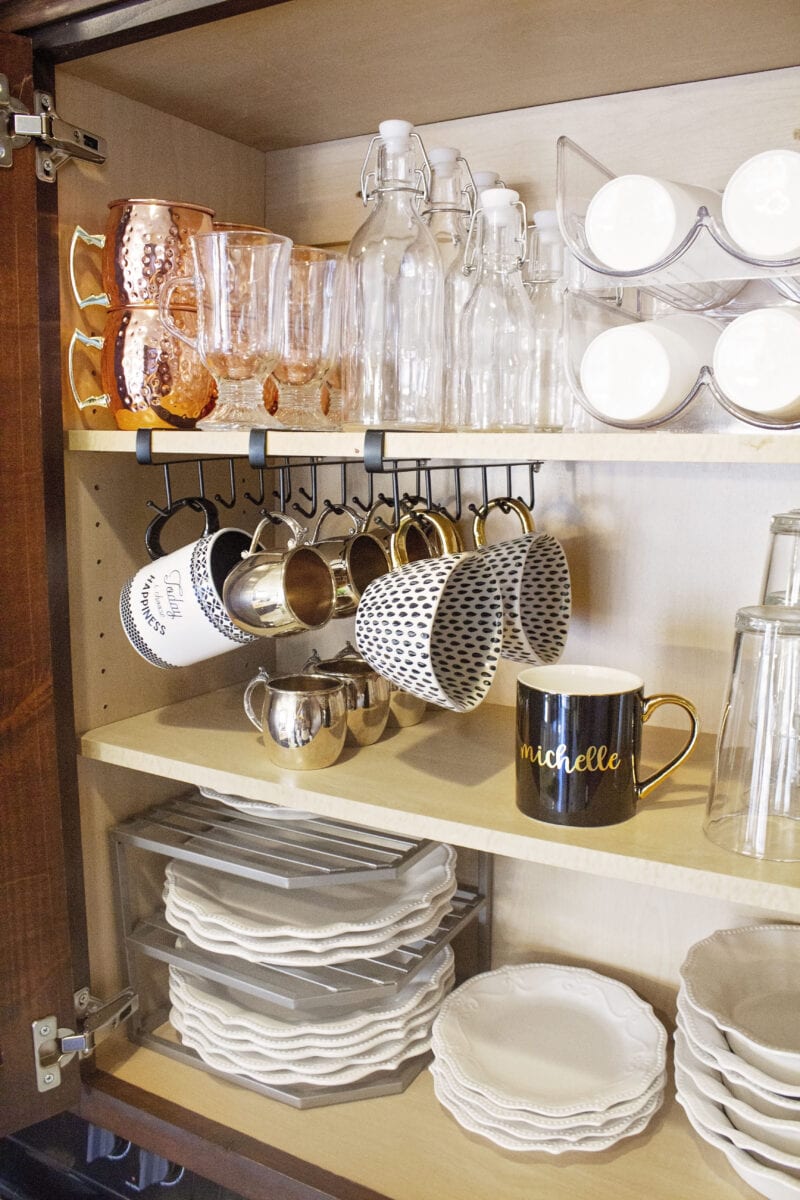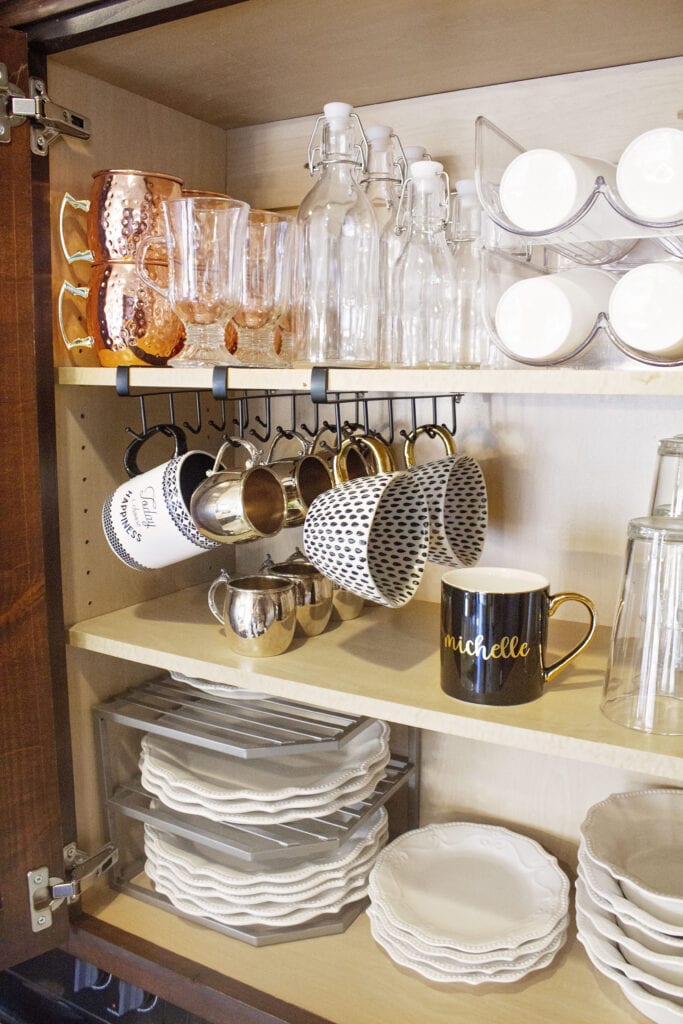 Therefore, I have a wide array of beautiful mugs that I love to drink out of! When I saw this darling personalized mug that matches my other mugs perfectly, I knew I just had to have it! I think they go so well together and I just love pulling them out to use them.
Acrylic Family Wall Calendar
Because I love being organized so much, I have been in desperate need of a family calendar. My kids are finally getting to the age where they are keeping track of dates, events, and their weekly schedule. I felt like I was constantly answering the same questions over and over of when they had things going on and how many more days until such and such event.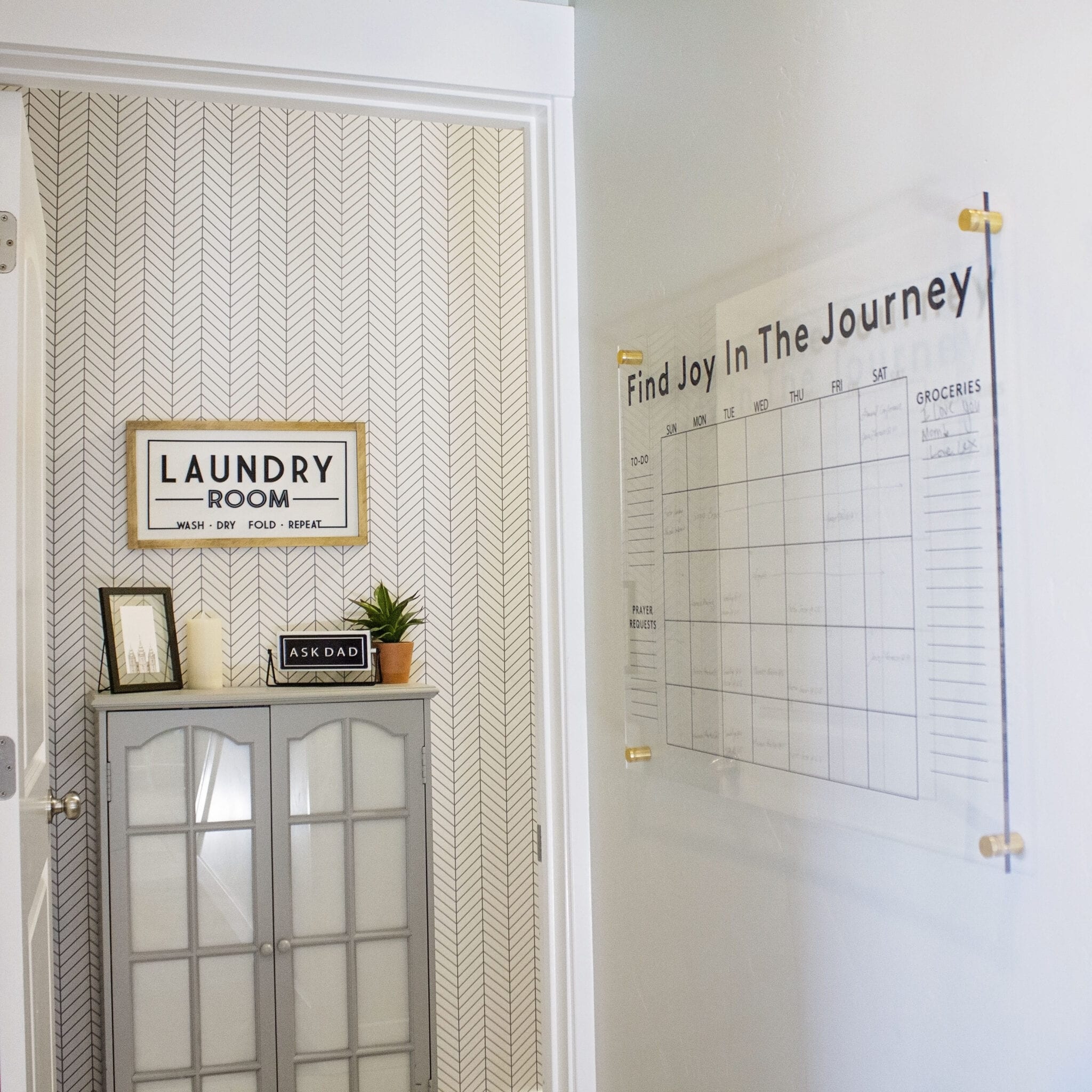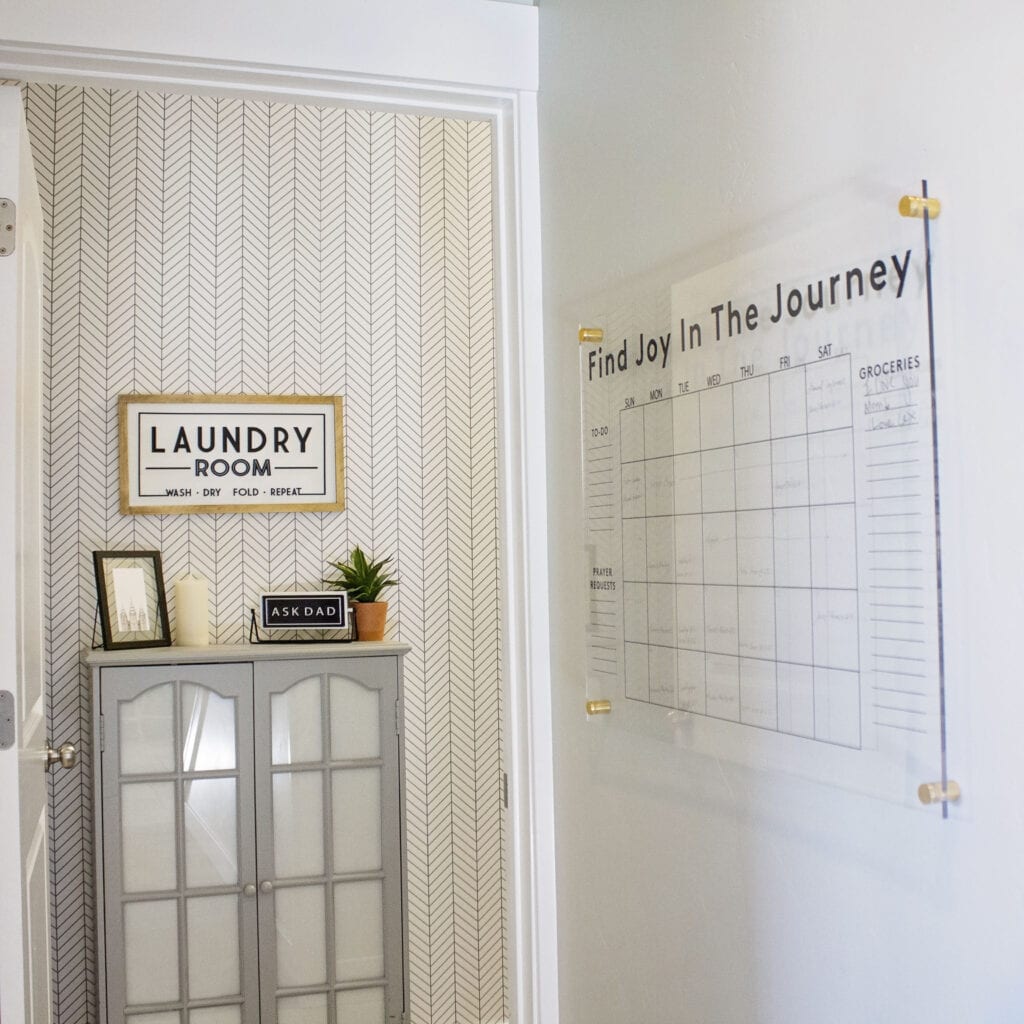 I personally have all of our family calendar details on my Google calendar app but it just wasn't cutting it for my kids. So I wanted to somehow involve them and keep them more informed.
I ordered this customized family wall calendar to help everyone stay happy! I wrote down everyone's practice times, family vacations, and holidays that my kids would love looking forward to. I topped it off with one of my favorite quotes at the top of the calendar, "Find Joy In The Journey". I was even able to choose the color of my wall screws so that they would match my home decor.
Map of a Meaningful Location
I'm sure many of you have heard of a company called Mapiful before but they have caught on to an awesome concept that has everything to do with personalizing your home decor. On Mapiful's website, you can enter any location on the globe for a personalized map where you can have a map of an important event in your life, or even where you got married. The sky is the limit with these kinds of ideas.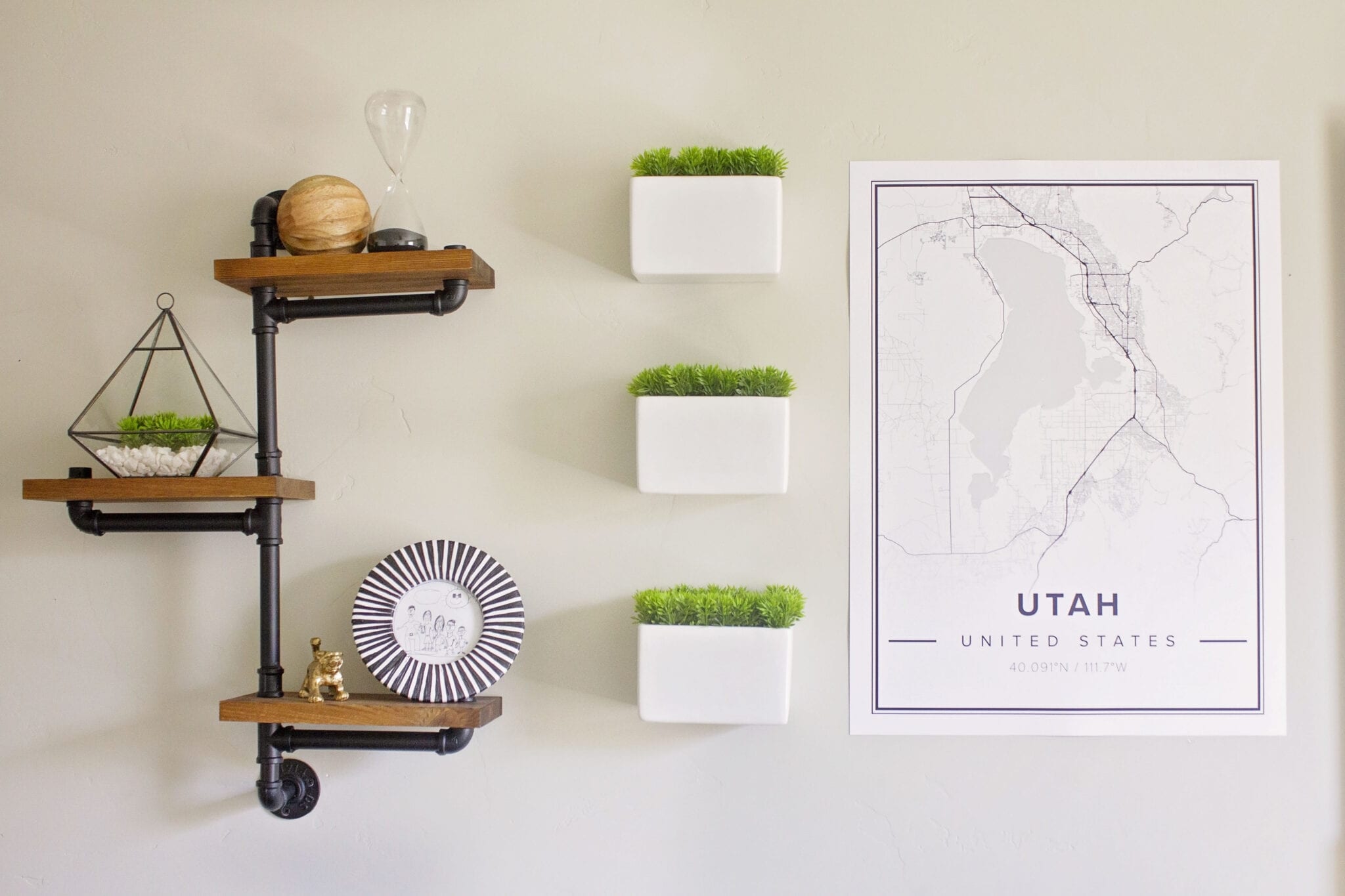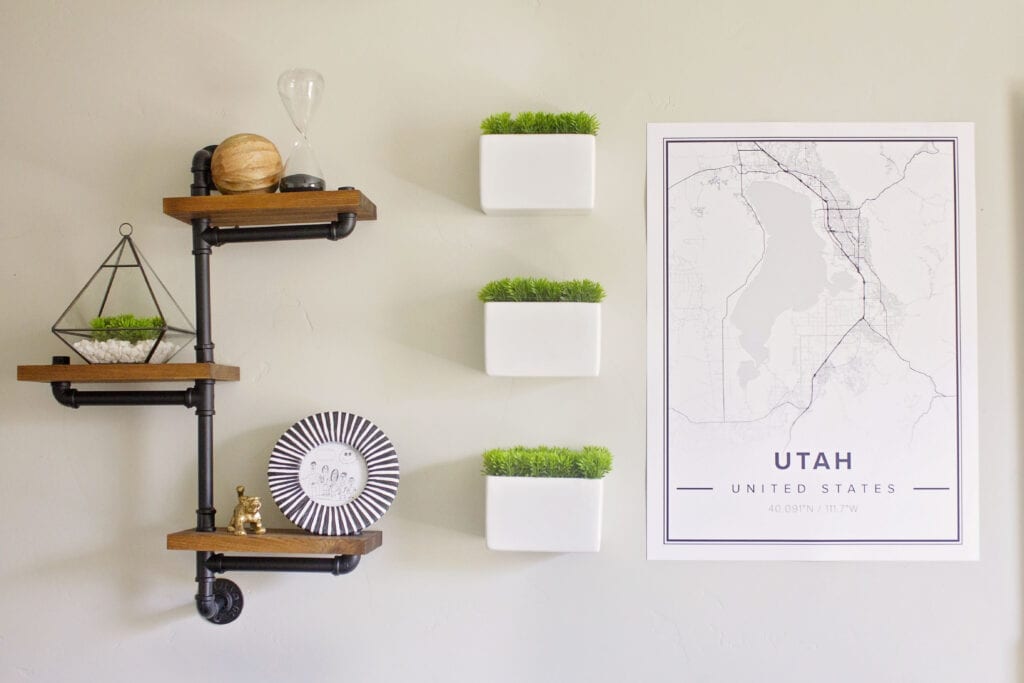 My husband and I have lived in Utah all of our lives so Utah is home for us. Because we have moved around the state so much I didn't feel like there was one place that we have lived that I could particularly call home. So I created a map of the Wasatch Front, which is where we live right now. The style is so simple yet so trendy and it matches my husband's office decor perfectly.
Frame Grandma's Recipe
I talked about this a little bit earlier but the kitchen is such an important place where we can make memories with our family members. They can also be an important and strong reminder of cooking with those from the past. While there are many different ways that you can incorporate family recipes and memories into your personalized home decor, one of the easiest ways is to simply frame it!
Do you have one of your mom's recipe cards from a famous entree or dish that she used to make all the time? Or what about your great aunt whose apple pie recipe won the county fair?
These types of things draw us together and help to knit together the past in the future. Simply get someone's old recipe card and put it in a frame. You can put it on the wall in your kitchen, or add it to a vignette on the table.
Jewelry Dish
My nightstand is a place where I take off all of my jewelry at night. So I was looking for a small dish or jewelry holder where I could safely put it at night. I bought this jewelry dish a couple of years ago from Hobby Lobby and I just love how hit has my initial on it.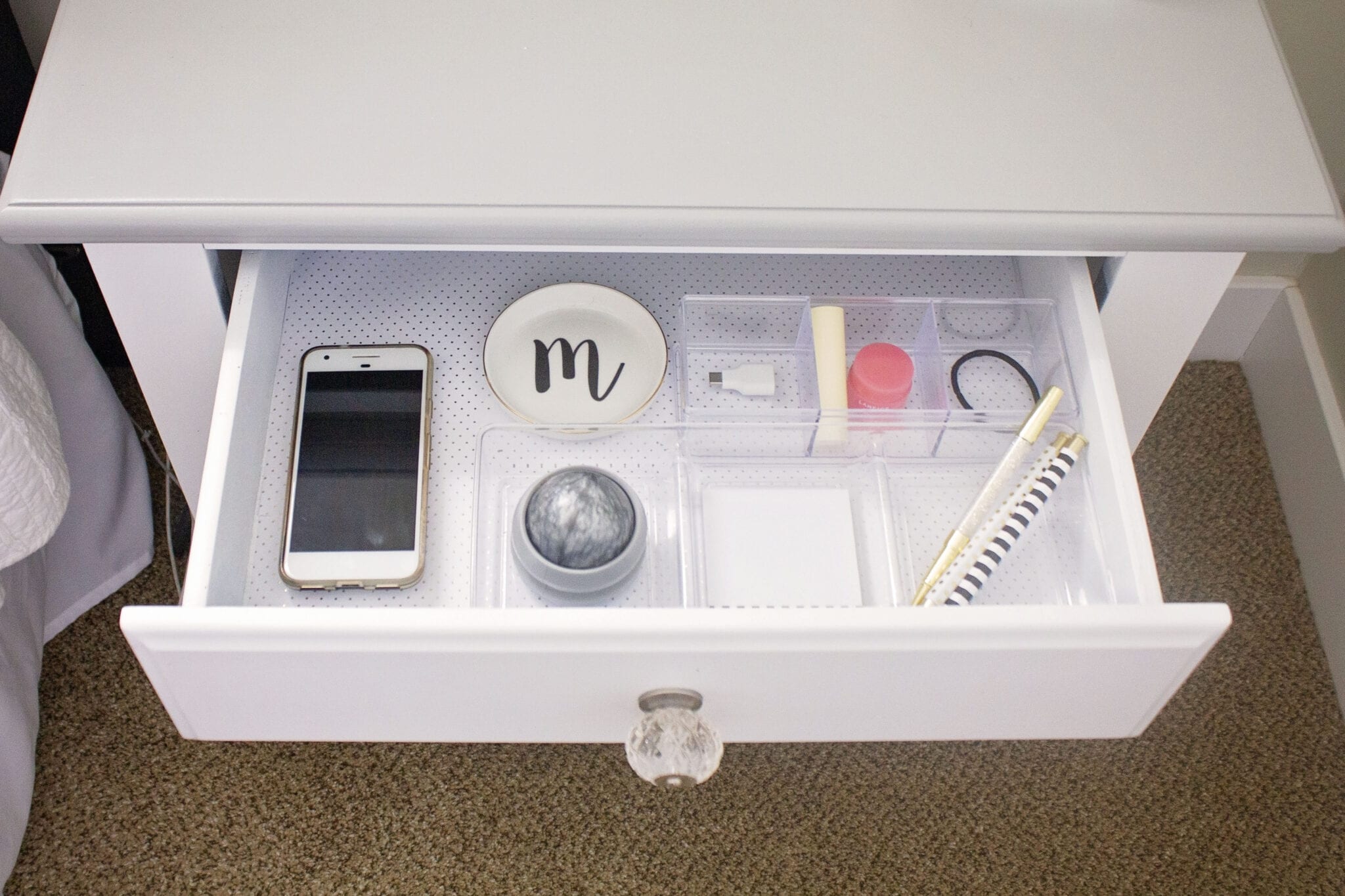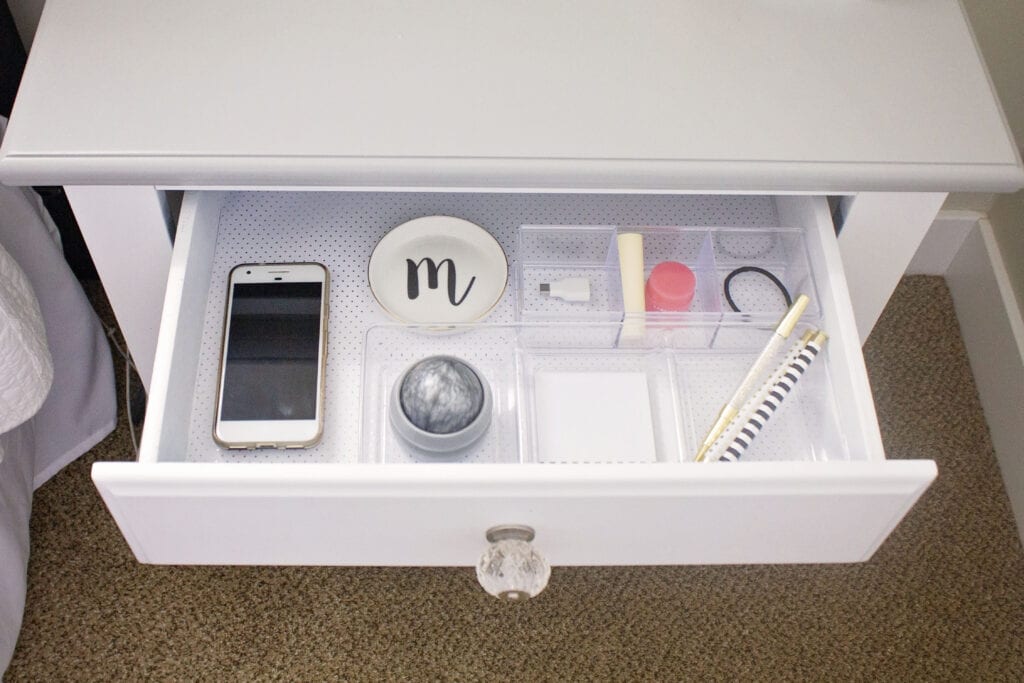 Meaningful Motivational Quotes
I don't know about you but life is definitely had its hard moments for me and my family. And for some reason there are quotes from religious leaders or quotes in general that seem to give me hope and keep us all going despite life's challenges.
If you are having a hard time or if you simply have a favorite quote, print out the quote in a font that you love and frame it and put it on your nightstand or somewhere else that you will see it often.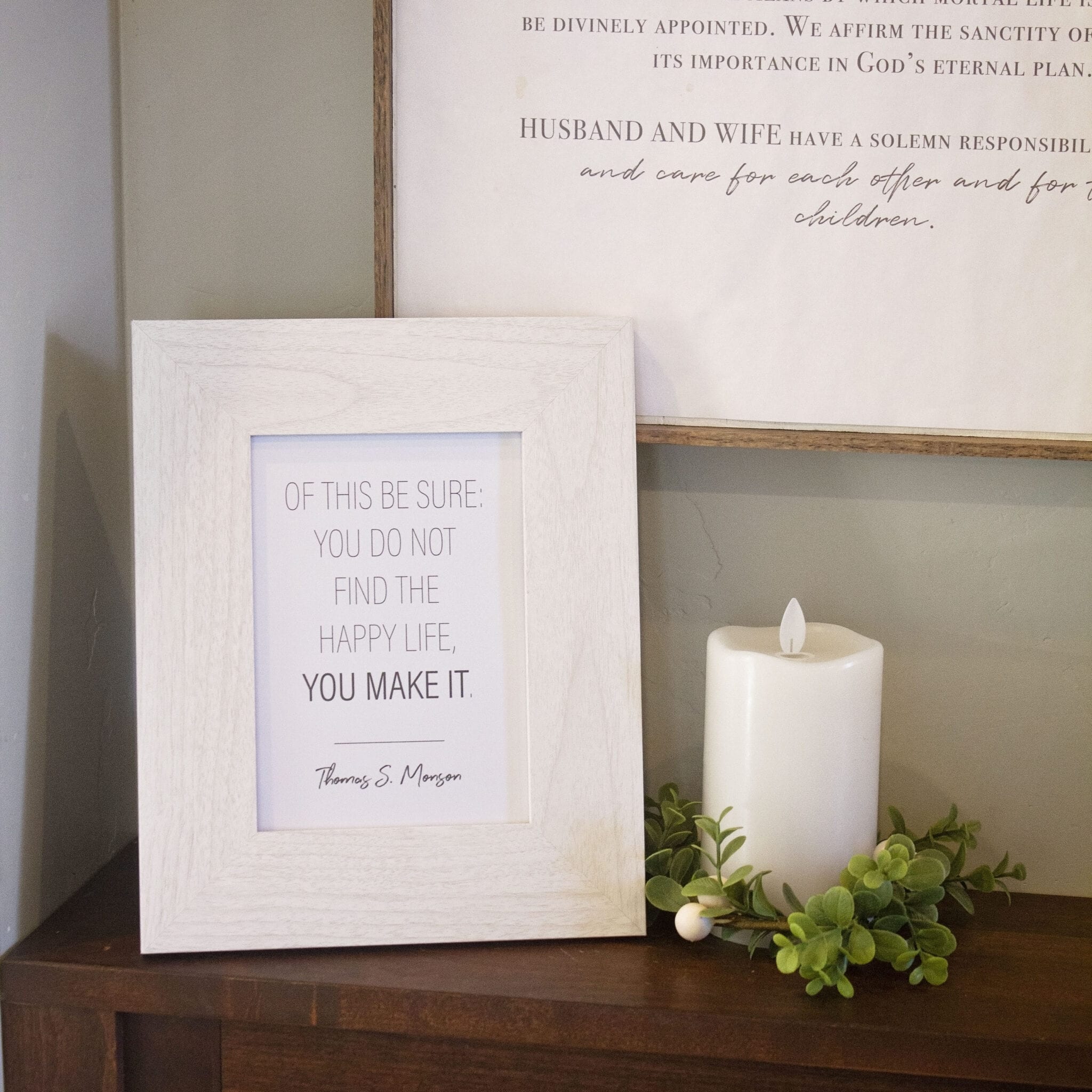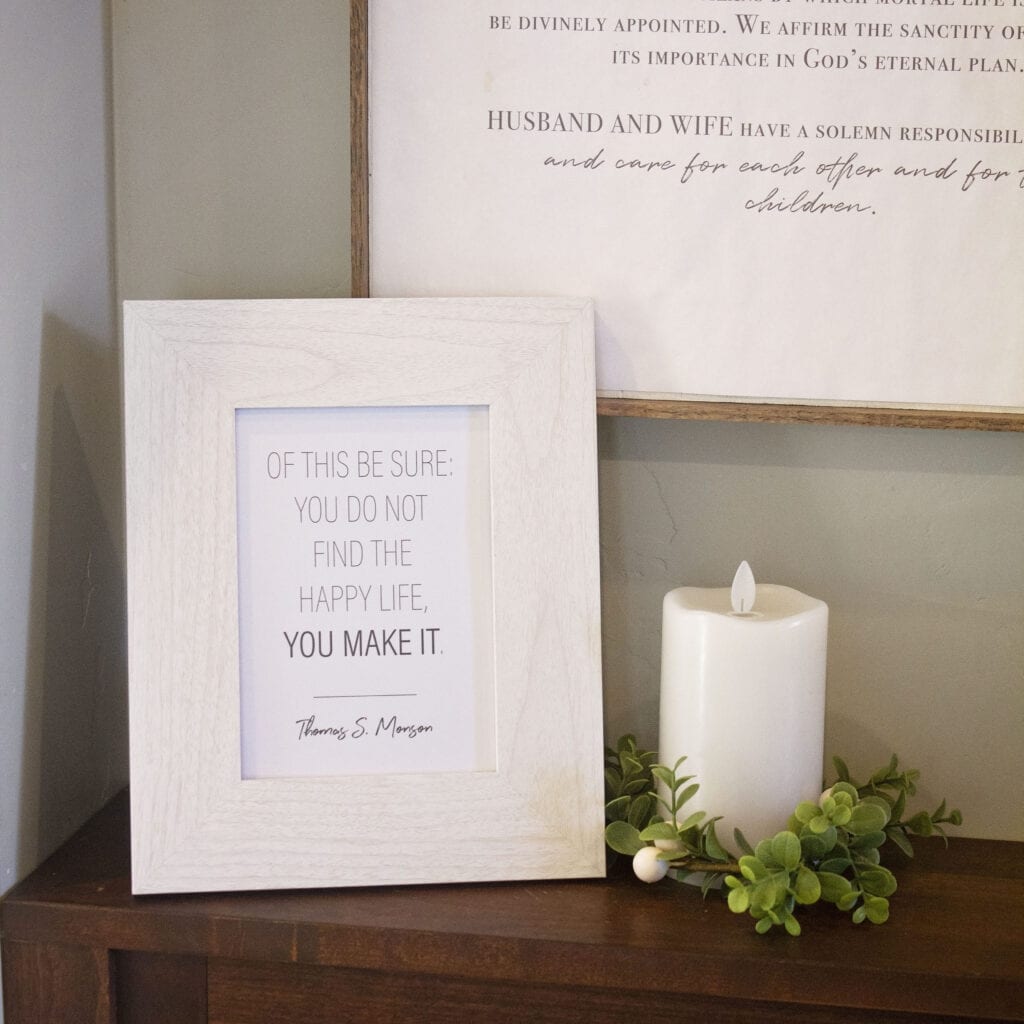 These little reminders will help give you that extra boost that you need on a hard day or help to motivate you to do better. These small reminders may seem insignificant but it's the small moments in our lives that matter the most. So even though this isn't an original or unique personalized home decor idea, it's one of the most influential.
Personalized Pizza Board
If your family has a weekly pizza night like ours does, then you are going to LOVE this personalized pizza peel (paddle). We love having our last name engraved on our pizza peel…especially on the weeks when we are making our own pizza. It makes me feel like we have our own pizza parlor and my kids love helping out.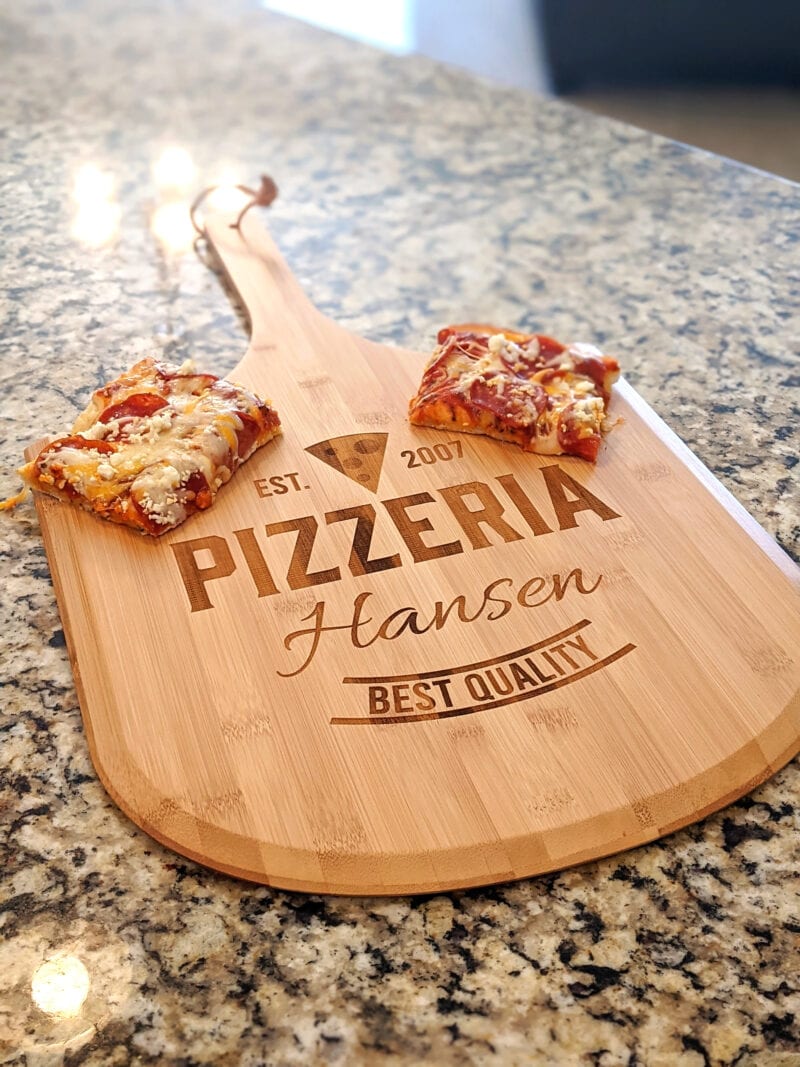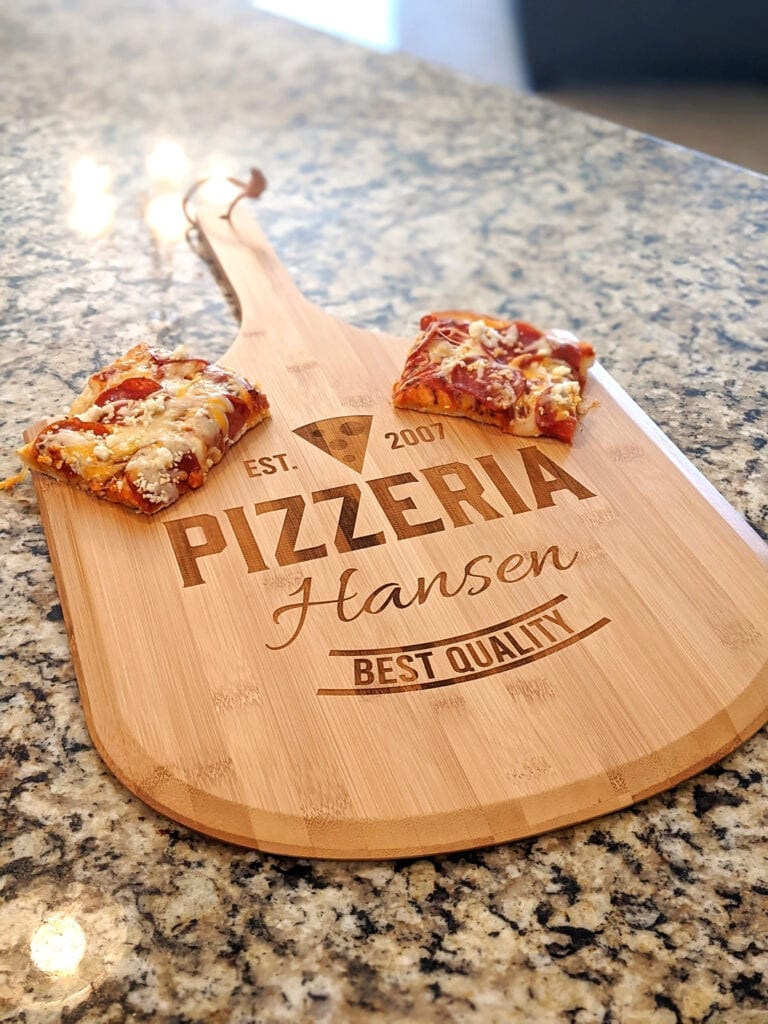 Star Chart for a Meaningful Date
Do you have a meaningful date or place in your life that you want to remember? A really fun and unique way to remember that important day is to display a customized star chart of what the stars looked like on that particular day (and even the location)!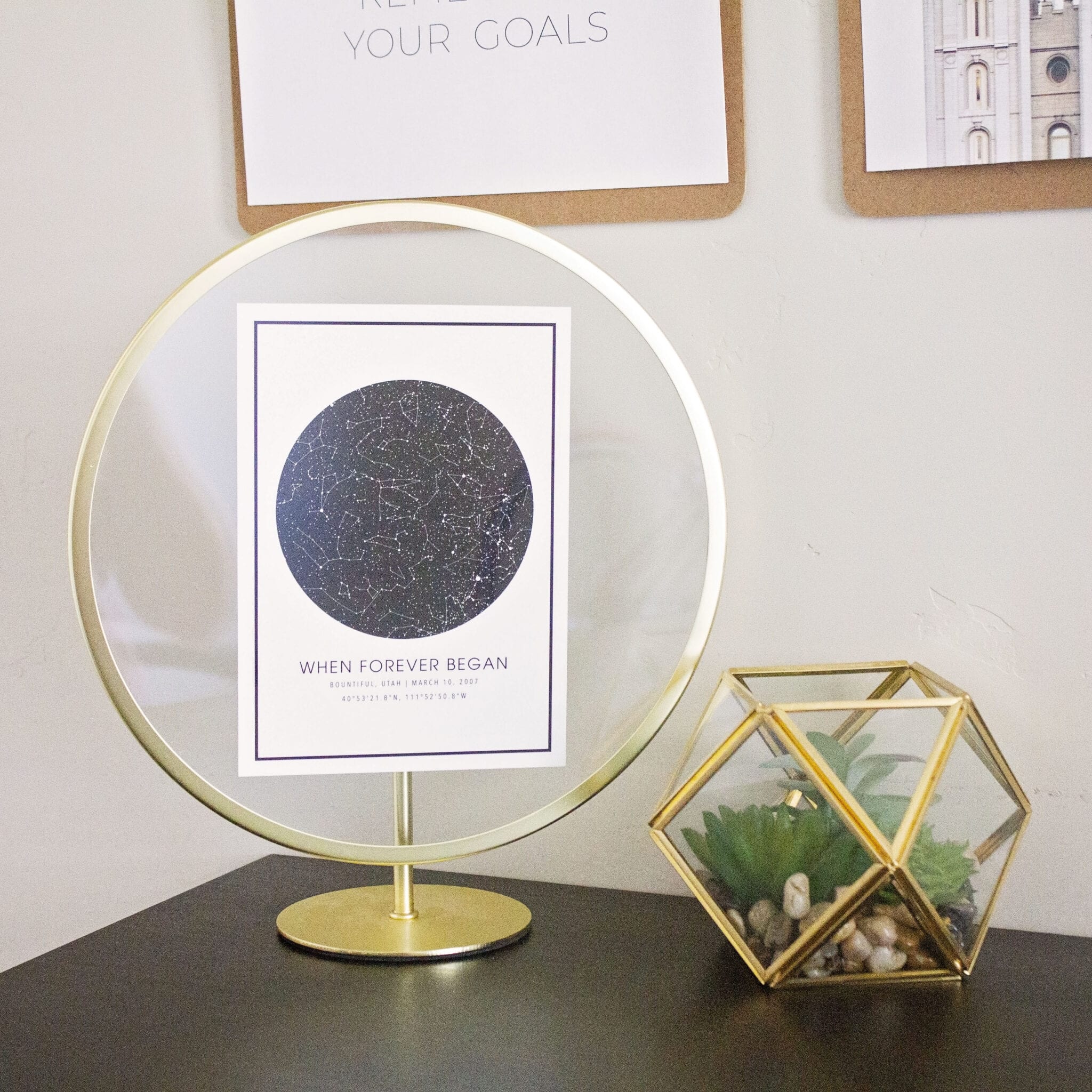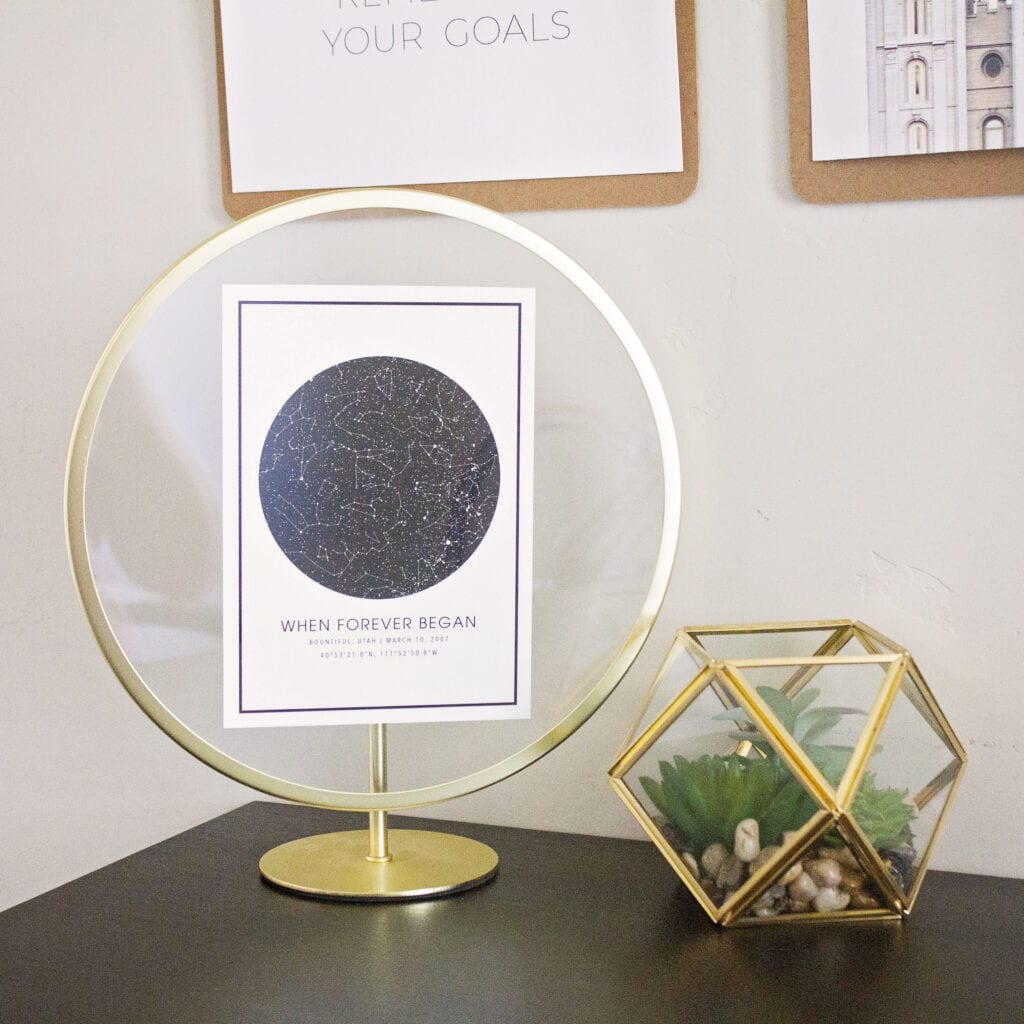 My husband is the most important person in the world to me so naturally, our wedding date is an important day to us! This cute star chart is displayed in my office so I can always remember the day that we were married. I think it would also be really fun to incorporate a personalized decor star chart on some sort of gallery wall with your wedding photos!
I hope this post has been inspirational for you to help you find ways to incorporate beautiful personalized home decor pieces to make your house a warm and inviting space for all of your family members. Everyone needs at least one safe space that they can come to feel a part of something and a place where they feel valued and loved.