25 Tips to make you an incredible hostess
Are you throwing a party soon and feeling a little stressed? Don't worry, we've got your back! In this blog post, we are going to share with you 13 tips that will make you the best party hostess ever. From choosing the right menu to creating an amazing atmosphere, we have everything covered. So sit back, relax, and get ready to take your party-hosting skills to the next level!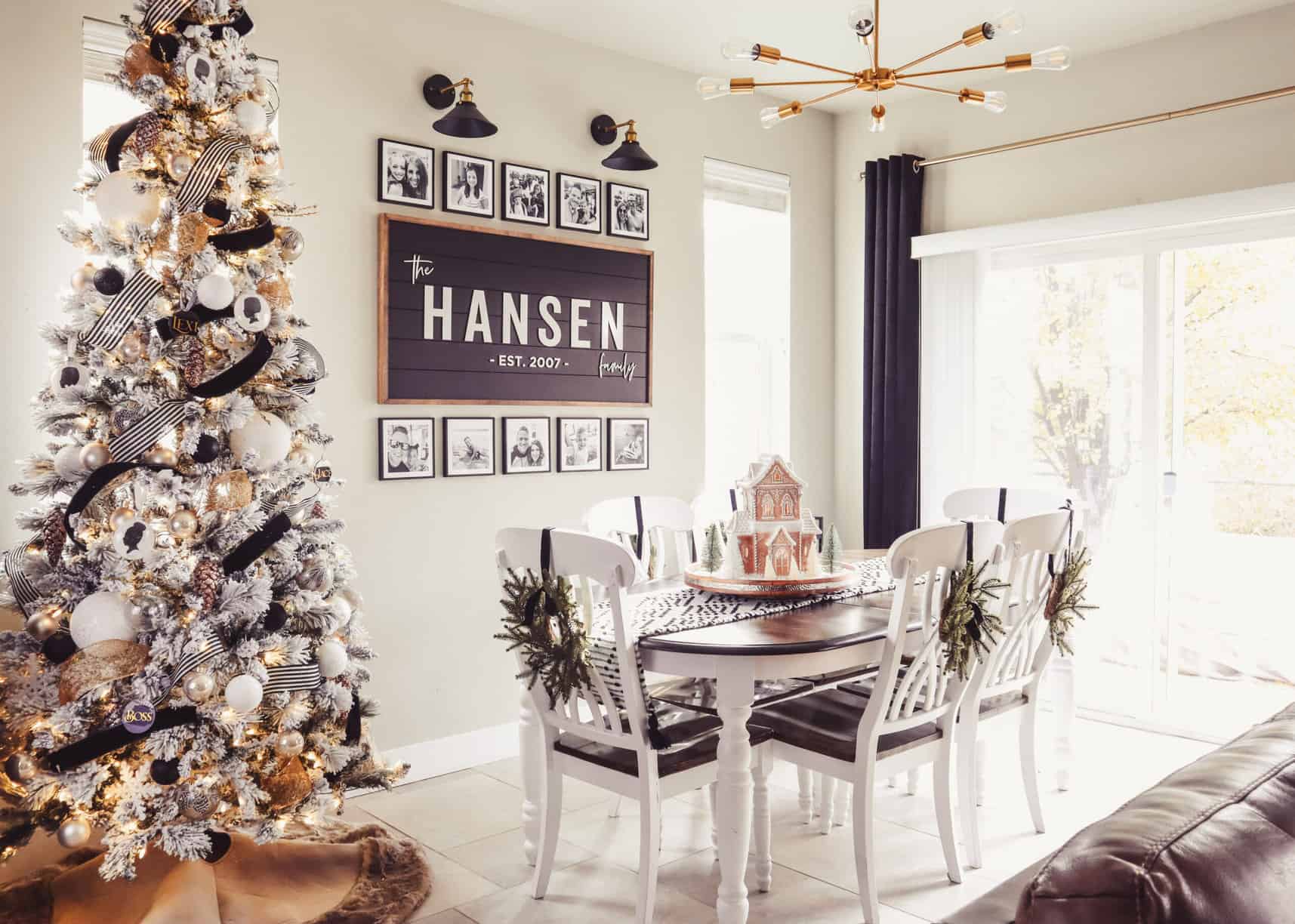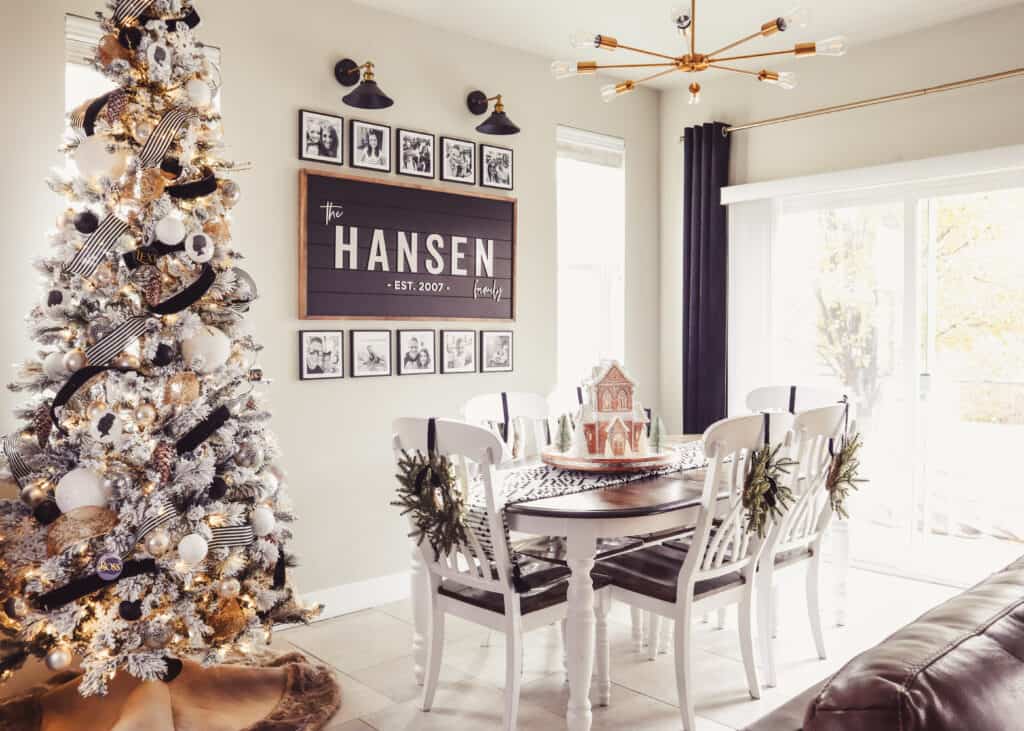 Easy Tips for Everyone Who Wants to Be an Amazing Hostess
There are many hosting duties to remember when you are hosting a party. But remember that you are the host and you get to choose what type of party you want to have and what type of host you'll be.
Keep It Small at First
If this is your first time hosting a party, it is important to keep it small. Invite close friends or family members who you know will be understanding if things don't go perfectly. This will help you to feel more relaxed and confident as you get used to hosting parties.
Create a Welcoming Atmosphere
Your guest should feel like they are coming home when they arrive at your party. Make sure the entryway is clear and welcoming. If you want a guest to take off their shoes at the front door, kindly guide them to the spot where to take off their shoes to stick to your house rules.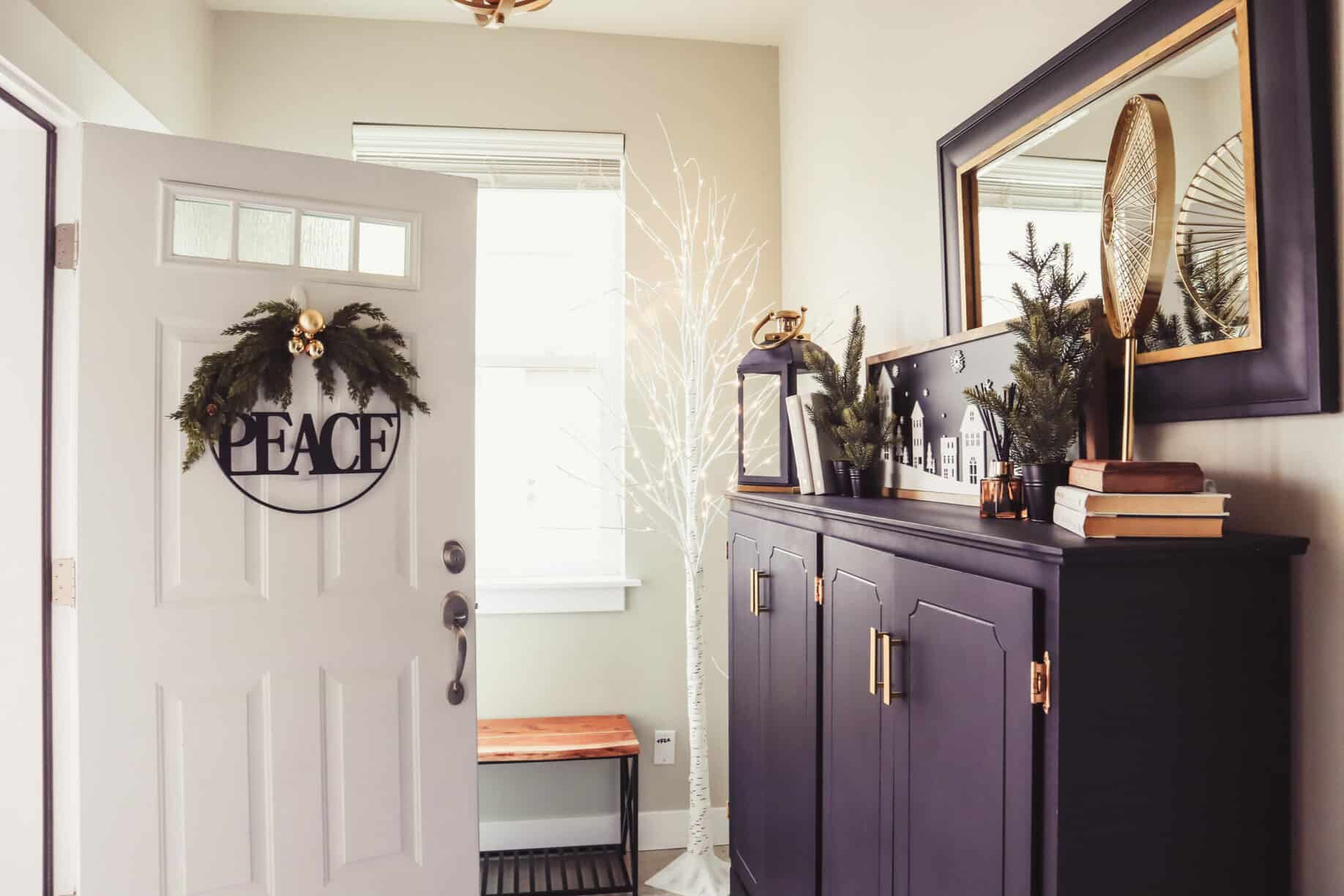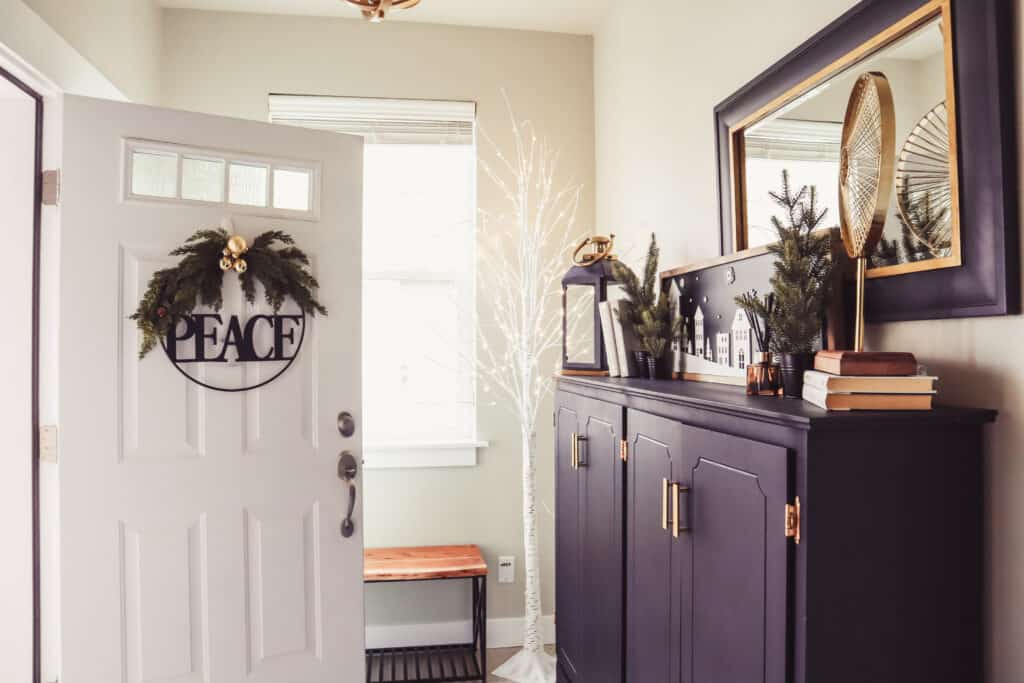 Invite a Friend or Family Member to Come over Early
It can be really helpful to invite a close family member or friend over early so that they can help you with last-minute preparations. This way, you won't feel so frazzled as the party gets started. Ideally, you can even sit down for a few minutes to decompress before other guests arrive.
Make Sure Your House is Sparkling Clean
Nobody wants to party in a messy house. Do a quick sweep through your rooms and make sure that everything is in its place. This will help you feel more relaxed and confident as you entertain guests.
Pay special attention to deep cleaning the bathroom…this will be the most commonly visited room beside the main living areas. Don't forget to set out clean towels in the bathroom!
Put Out Some Delicious Appetizers
Your guests will likely arrive with appetites, so make sure to put out some delicious snacks. This doesn't have to be a lot of work. You can throw together a simple charcuterie board or veggie platter in no time.
If you want to get a little fancier, consider making a few easy appetizers like mini quiches. Your guests will love having something to nibble on as they mingle.
Make sure to tell guests how soon you'll be having dinner so they know how much or how little to eat. Delicious food is a must in order to be a better host.
Fave Charcuterie Products

Make Sure You Have Enough Seating
Nothing is worse than being at a party where there's nowhere to sit. Make sure you have enough seats for all of your guests by renting chairs or borrowing from friends if necessary.
If you're expecting a lot of people, consider setting up some lounge areas with comfy pillows and blankets. This will create a comfortable space for friends and guests. It will be worth the extra effort when giving guests options.
Make Sure You Have Enough Food and Drinks
This may seem like an obvious one, but it is important to make sure that you have enough food and drinks for all of your guests. It's uncomfortable when you run out of food and it can make guests feel uncomfortable.

Ask Guests if They Have Dietary Requirements
Before you finalize your menu, it is important to ask guests if they have any food allergies or dietary restrictions. You don't want to make anyone sick and it is also important to accommodate those with special dietary needs. This will make your guests feel comfortable and loved.
If a guest has extreme dietary needs, don't stress yourself out too much trying to cater dinner directly to just them. Give them a few options but don't stress too much! Your guest will appreciate any effort made.
Don't Try New Recipes
Nothing is worse than trying a new recipe for the first time when you are hosting a party. Stick to recipes that you know and love to avoid any stressful surprises. Many people make the mistake of trying a bunch of new recipes that they saw on Pinterest only to have them fail. Stick to your best, tried, and true recipes for your dinner party.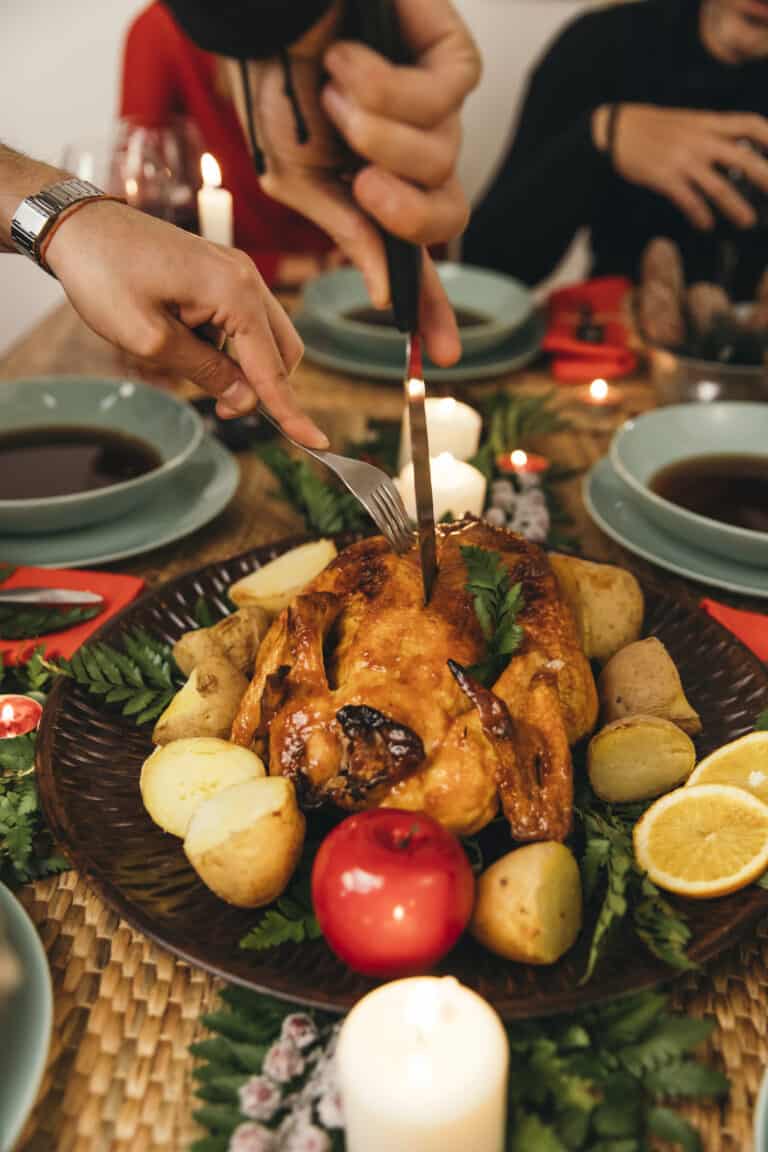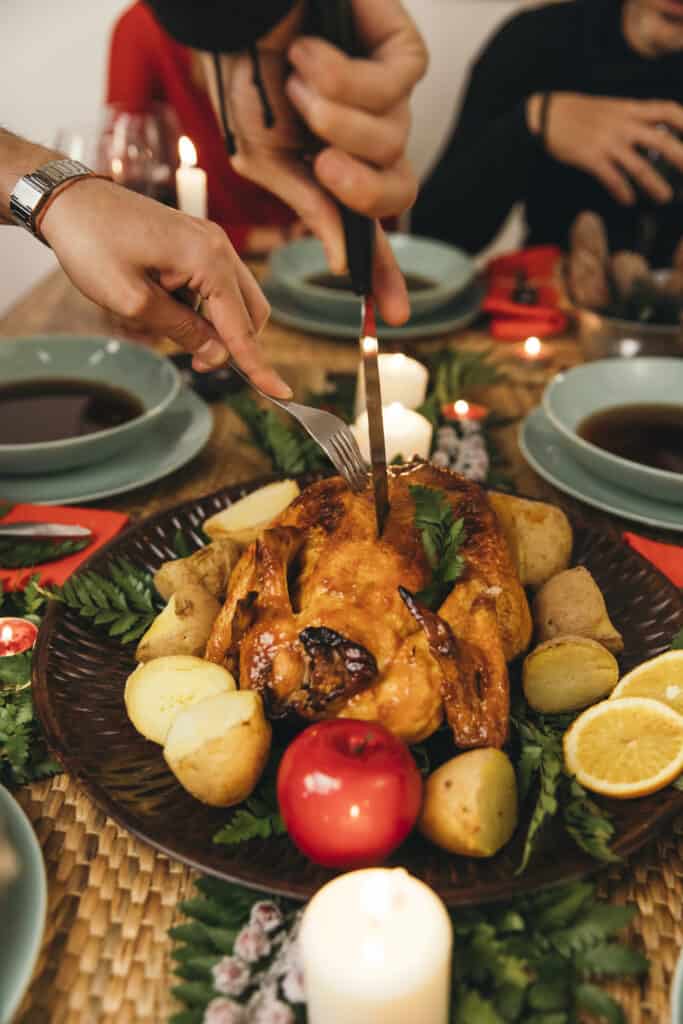 Delegate
Don't try to do everything yourself! Ask a friend or family member to help you with food preparation, setting up, or cleaning up. Delegating will help ease your stress and allow you to enjoy your own party!
Give Yourself More Time than You Think to Prepare
Many people wonder how to be a good host. A huge part of being a good host is to prepare things ahead of time before guests arrive. Make a list of things you need to do and make sure that you give yourself enough time to do them. Trying to do too much at the last minute will only make you stressed out.
Set the Atmosphere
Setting a comfortable atmosphere is a crucial part of being a good host. You want your guests to feel relaxed and comfortable in your home. This is one of the most important ways how to be a good host…by making your guests feel completely comfortable.
Keep Things Organized
An organized party will run much more smoothly than a chaotic one. Make sure to have a plan and stick to it but don't get bent out of shape if things don't go according to plan. Be flexible!
Turn on Music
Music can really set the tone for a party. It can help people to relax and feel more comfortable. Choose music that you think your guests will enjoy. Also, pay attention to the volume of the music. Make sure that the music isn't so loud that guests can hold a conversation.
Make the extra effort to create a playlist of music that will set a comforting atmosphere. Jazz music can be a really great style of background music, even if that isn't your typical style of music you listen to.
Make sure your playlist is long enough to last all night so you don't have to worry about restarting the playlist all night.
If you are hosting holiday guests, turn on a Christmas Jazz station! This is an excellent way to make guests feel happy and comfortable.
Check the Lighting
Harsh lighting can be really unflattering and make people feel uncomfortable. Turn off any bright overhead lights and instead, use lamps to light the room. Candles are also a great way to set a party mood!
You can also harness the power of technology and use these speaker lights to play your jazz music while also setting the lighting with the adjustable bulbs.

Light Candles
There is something extra enchanting about candles, especially when they are flickering in the dark. Lighting candles is an easy way to make your guests feel at ease and set the mood for a great party.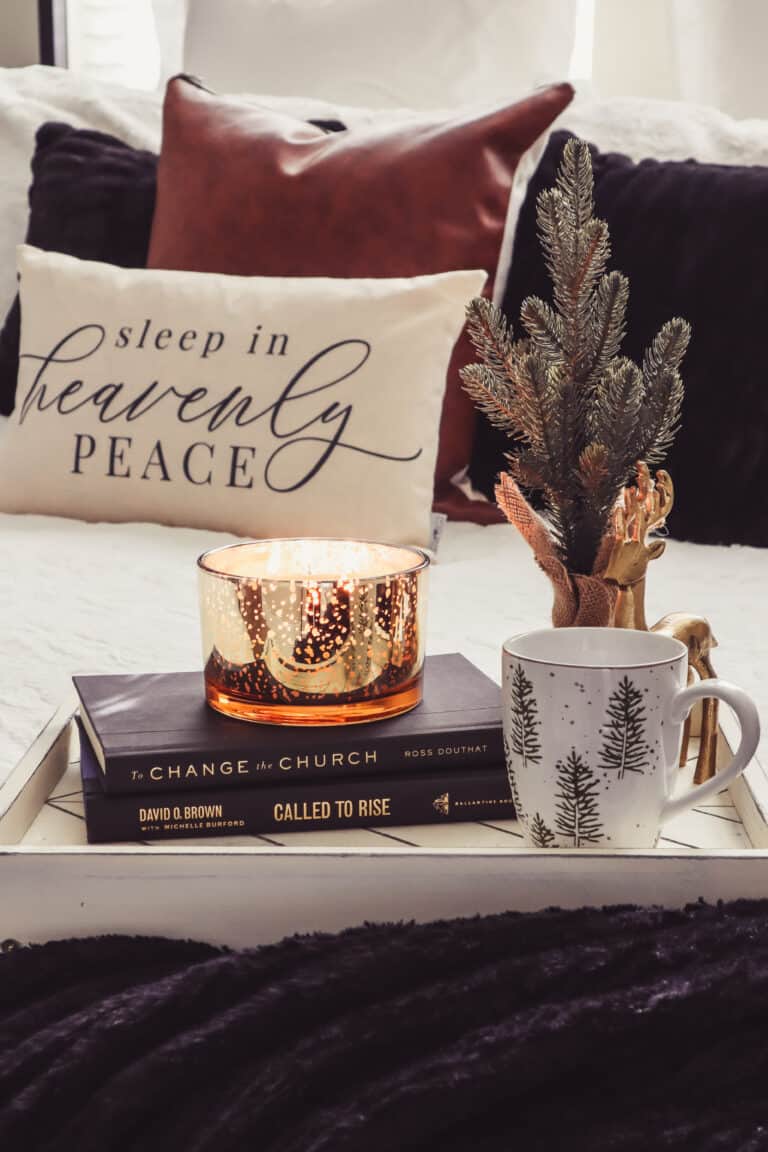 I prefer to use battery-powered candles. That way I don't have to worry about fires but it gives the house a really enchanting feel to it. This is a great way to make sure your guests left feeling relaxed and refreshed.

Add Some Fresh Flowers
Another way to add some life and color to your party is by adding fresh flowers. Flowers can really help to set the tone for your party. If you are having a more casual party, go for a wildflower look. Or if you are having a more sophisticated party, pick out some nice roses or lilies.
Make sure your house smells amazing
One way to make sure your guests feel at home is by making sure your house smells amazing. This can be achieved in a few different ways. You could bake cookies or bread before your guests arrive so that the smell of fresh baking fills the air. You could also put some essential oils into a diffuser. My favorite way is to light a candle or create some Stovetop Potpourri.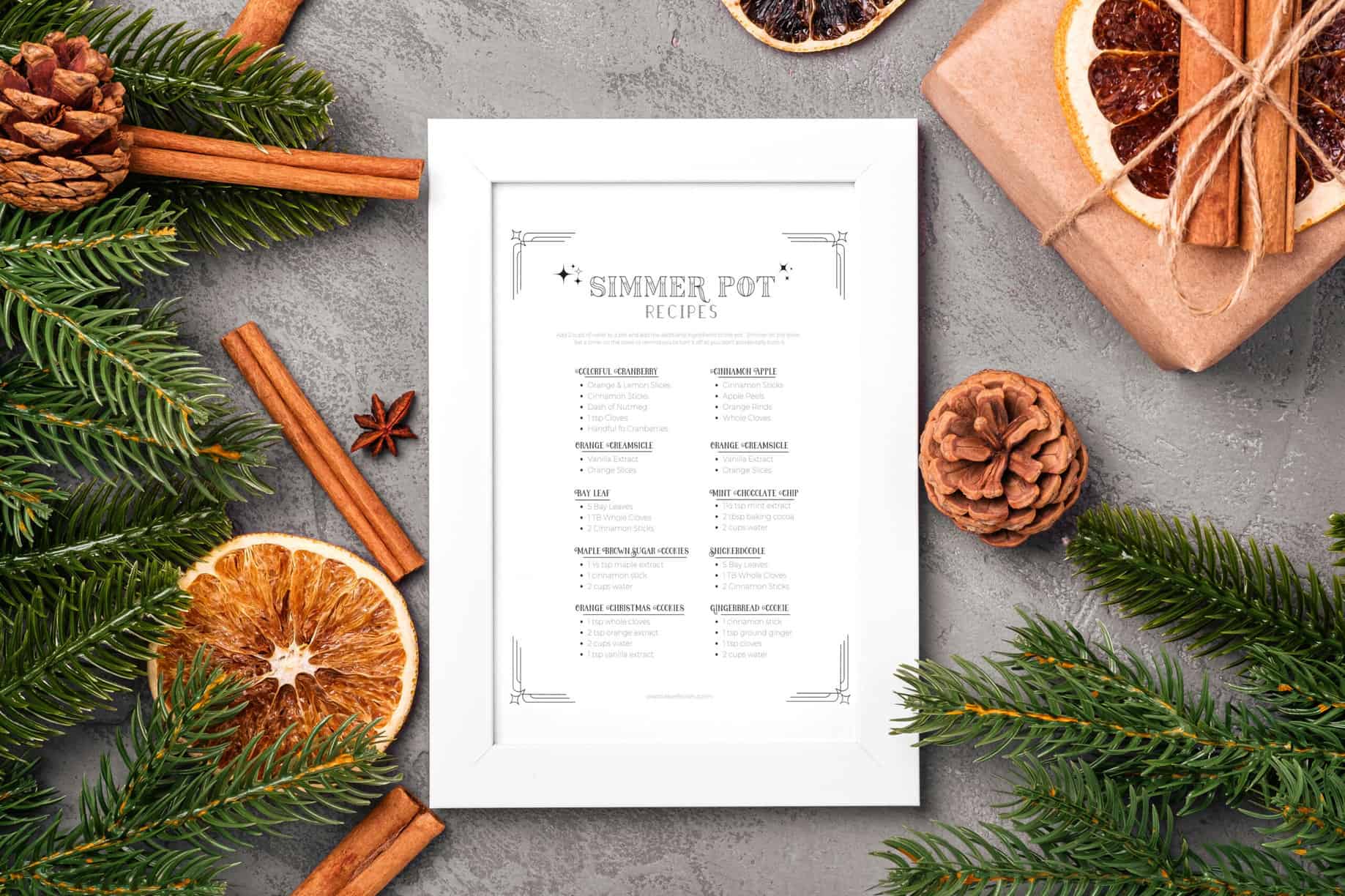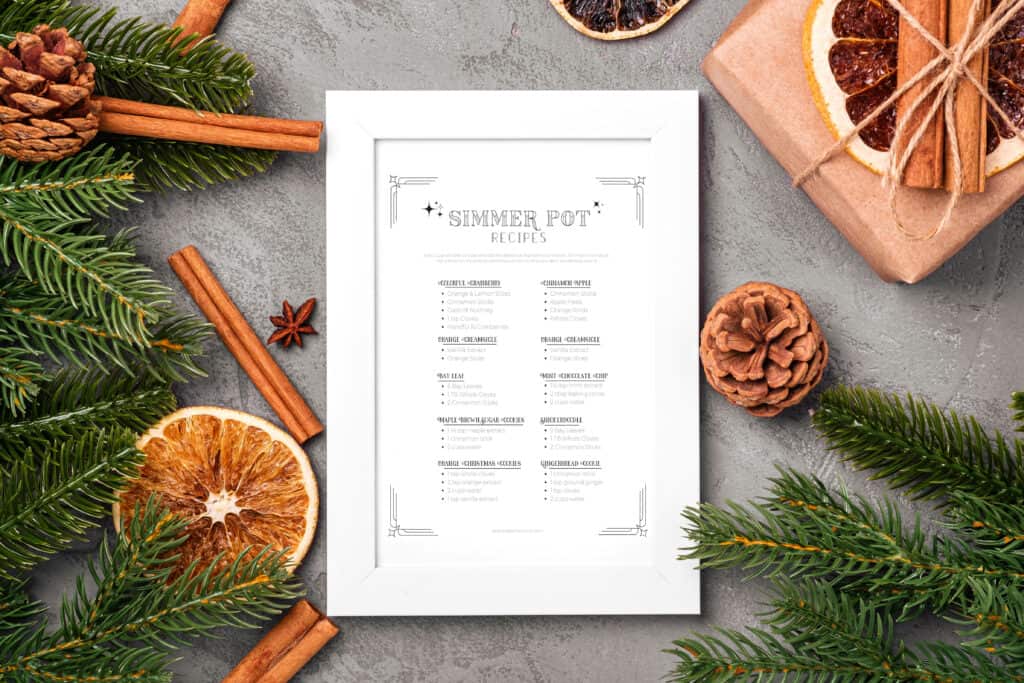 Create a Drink Station Depending on the Season
If you are hosting holiday guests, it can be a fun added touch to create a Hot Cocoa Station! You can also set up a bar cart for Italian Sodas!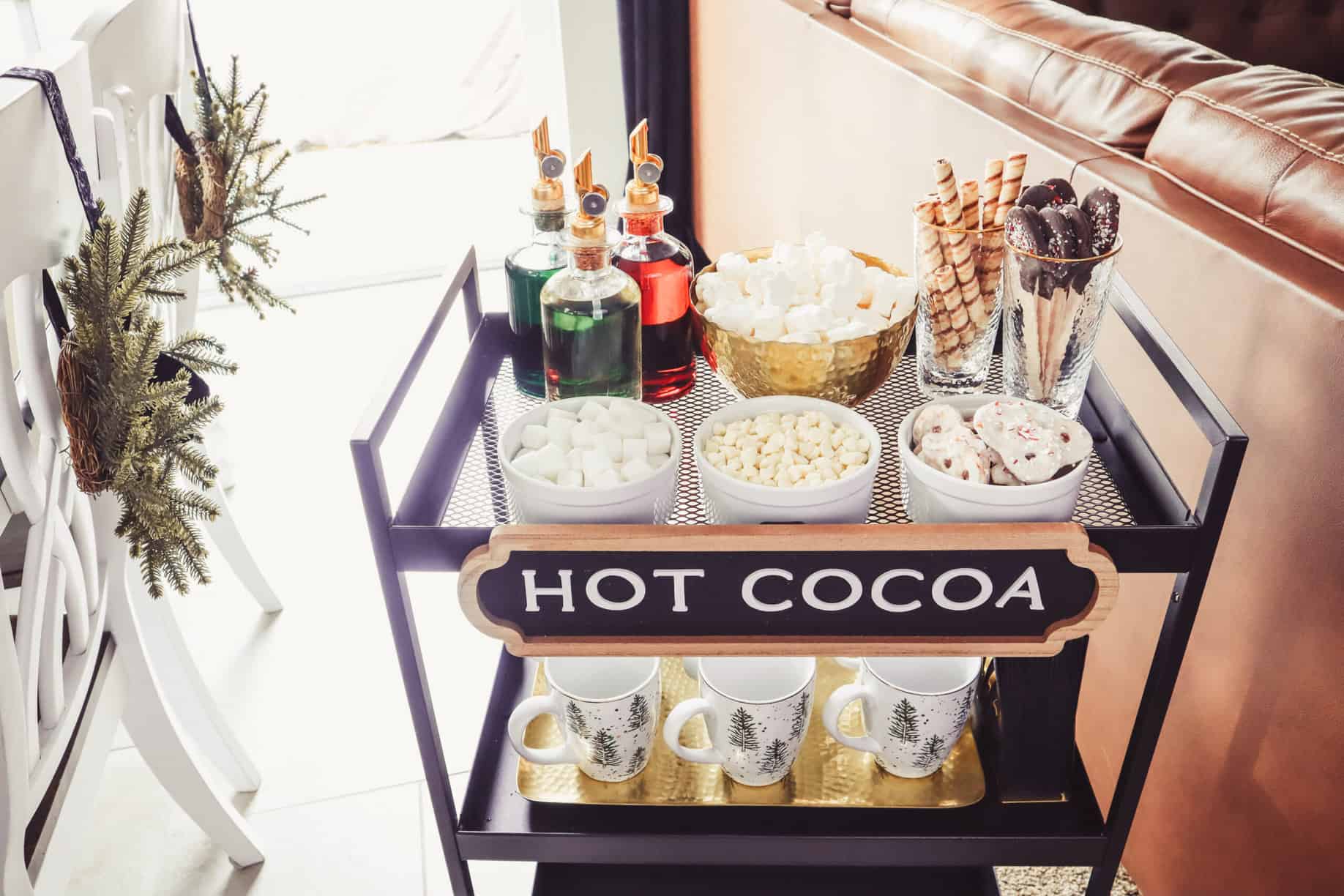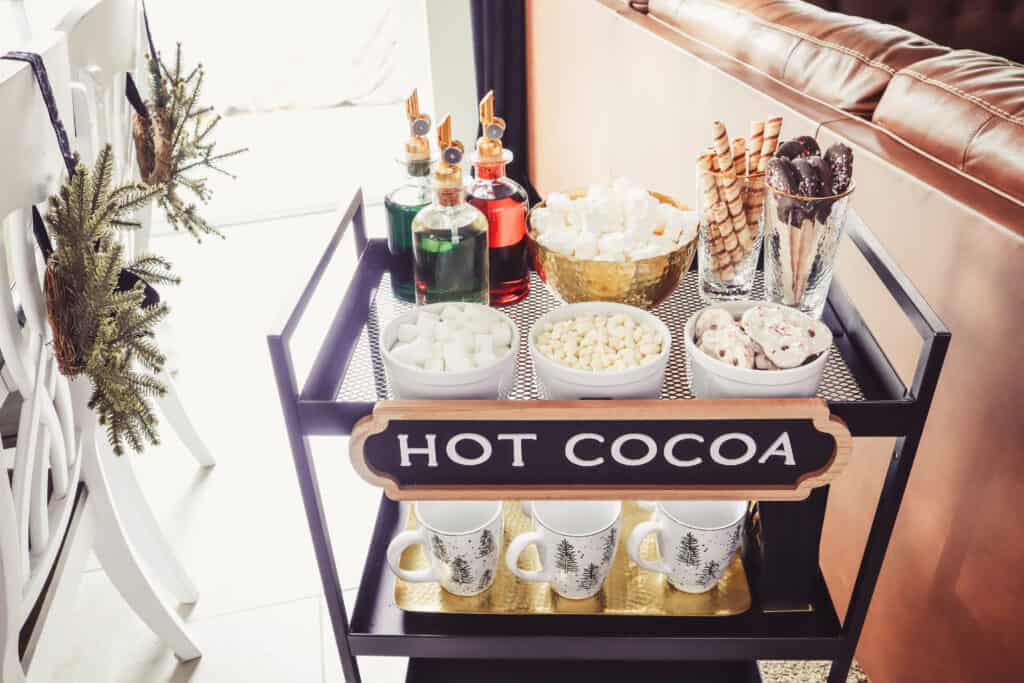 You, as the host, are able to cater your drinks according to the people attending the party. Drinks don't have to be extravagant if you don't want them to be. But if that sounds fun to you, then do it!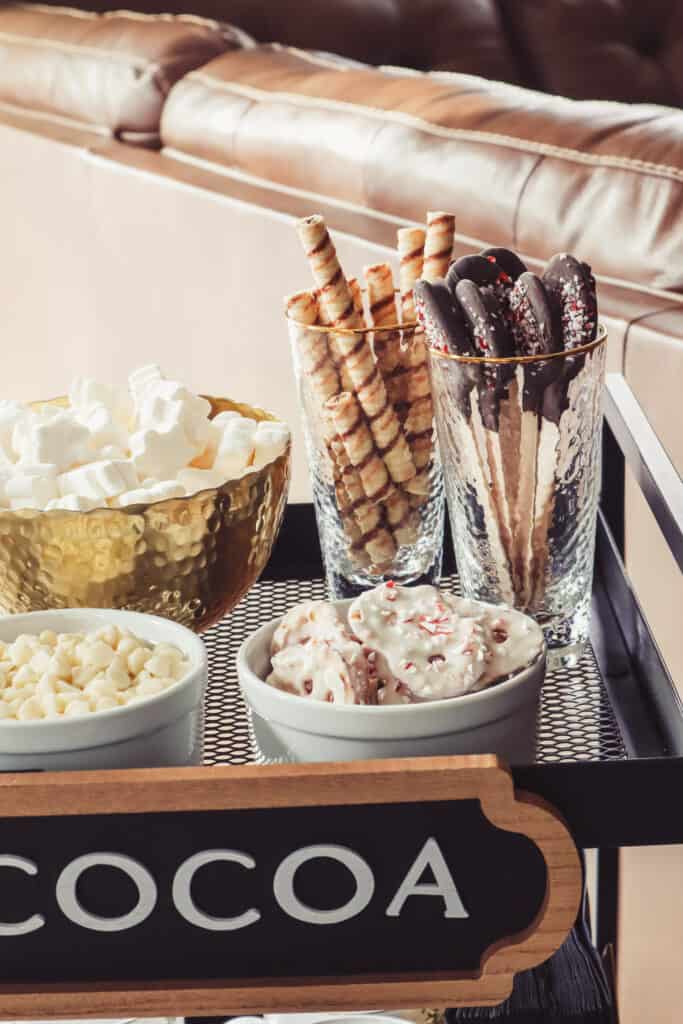 Have drinks prepped and ready to be served right as guests arrive. Make sure that water is an option that is easily accessible. Many guests will reach for water first.

Rest and Relax with Your Guests and Don't Over Stress about Dishes
A good host allows herself to enjoy her own party. Friends and family start to feel uncomfortable when they see the host stressed. If you have hired a caterer, take advantage of it! Let them do their job and relax.
Ask Someone to Help Clean Up
You're going to be exhausted by the time you've completed your hosting duties and guests have left. So don't be afraid to let your guests help clean up their own dishes to help clean up. Overall, make sure that guests spend the majority of the time relaxing though.
Display Your Wifi Password
No one likes to ask for the wifi password, so make things easy on your guests and display it in a prominent place. This way, they can easily access the internet without having to bother you.
Have Games Ready
There's nothing worse than awkward silence at a party. Be prepared with some games or activities that will lighten the mood. Make sure that they are games that guests will feel comfortable participating in. Depending on the friends and family you have invited, don't have games that would embarrass your guests.
You could even have some Table Topics conversation starter cards. Go through the stack and pick out some of your favorites that would help keep the conversation flowing.
It can be helpful to have some icebreaker games ready as well. This is especially true if you have guests that do not know each other very well. There are a lot of great icebreaker games out there. You can find them online or in party game books.
You can also try murder mystery games from Masters of Mystery. These immersive and entertaining games offer a perfect blend of excitement and interaction without risking any discomfort for your guests. Whether you're hosting close friends or family, these murder mystery games provide a thrilling twist that keeps everyone engaged and conversation flowing, making your gathering a memorable and enjoyable experience for all.

Replicate a Hotel
If a guest is staying overnight, give them their own space. Set up a comfortable spot for them with fresh sheets, blankets, and pillows. Put a water pitcher and cup on the nightstand. And be sure to leave a few snacks out as well.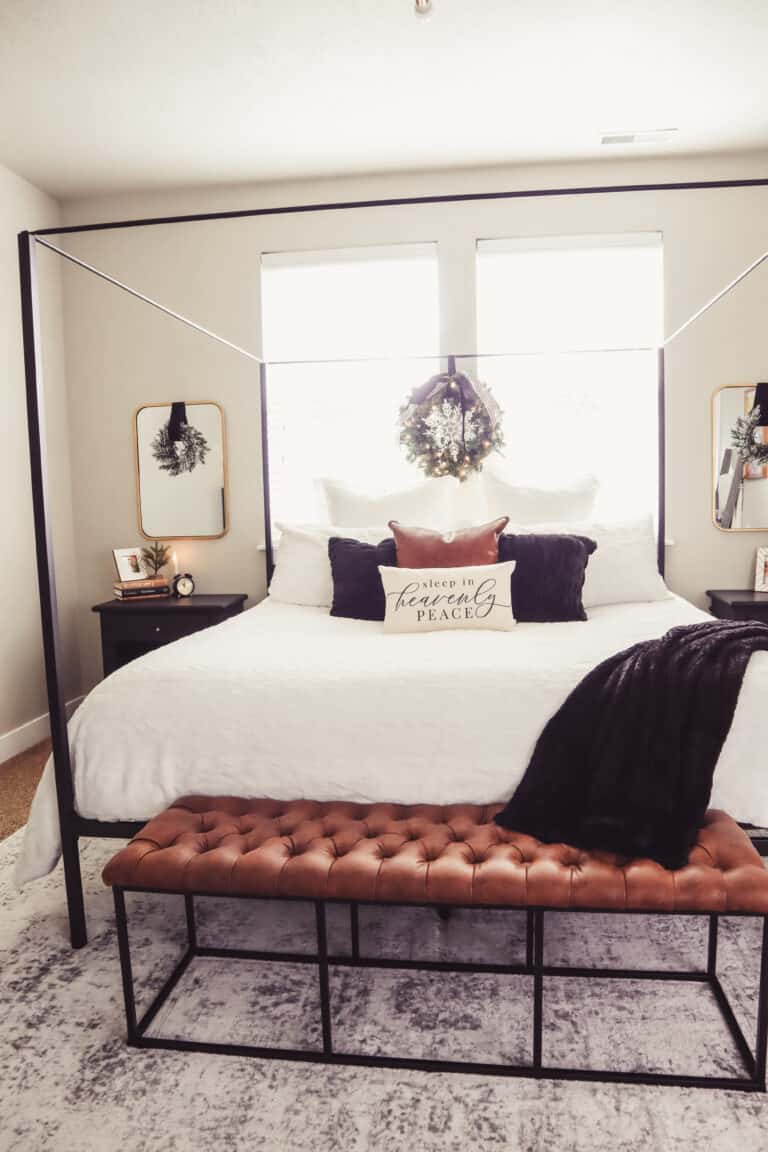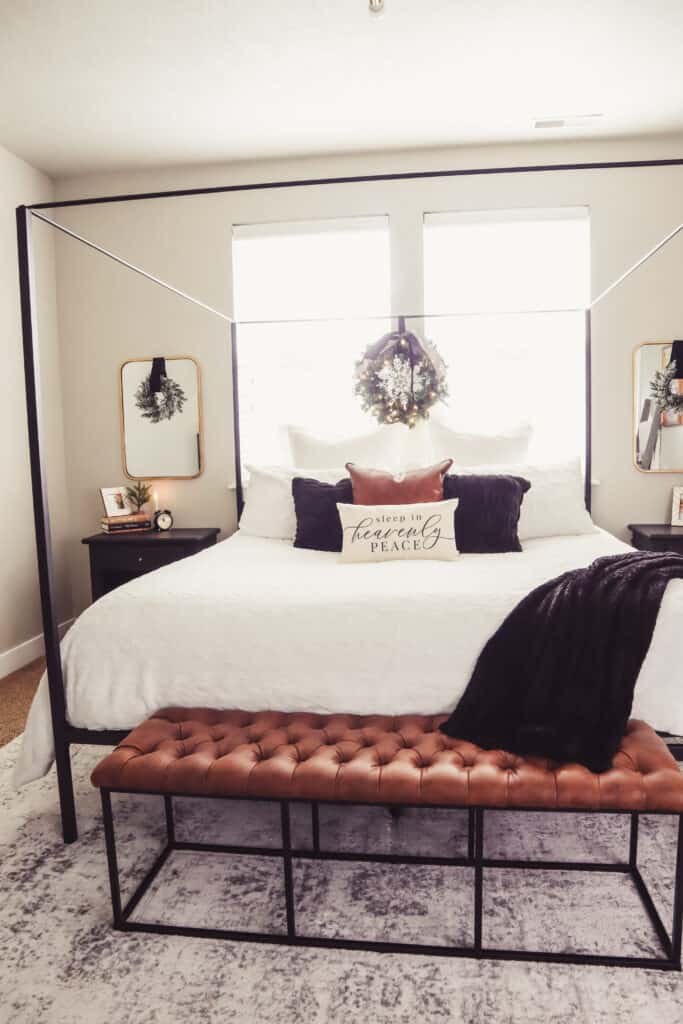 You could even replicate a hotel by putting a chocolate on their pillow or leaving mints by the bedside. You can even fold the toilet paper fancy! These little touches allow you to create a luxurious experience for your guests.
Prep Accommodations for Overnight Guests
If you have guests spending the night, don't forget to set up the guest room! You can have an air mattress with clean sheets ready to go in a spare room set up just for them. Add extra pillows and blankets to the room so guests feel at home.
Add fresh towels to the bathroom so guests can shower as needed. Overnight guests will require a little bit more prep, but this is how to be a good host.
Stock the guest room with snacks, toiletry items, and drinks (such as bottled water), and let guests know what to expect for breakfast.