10 Stovetop Potpourri Recipes to Make Your Home Smell Incredible
Do you love the smell of freshly baked cookies, pumpkin pie, or Christmas morning? Who doesn't? The great thing about these smells is that you can have them all year round by making your own stovetop potpourri. This blog post is full of recipes that readers can easily put together themselves to make their homes naturally smell incredible.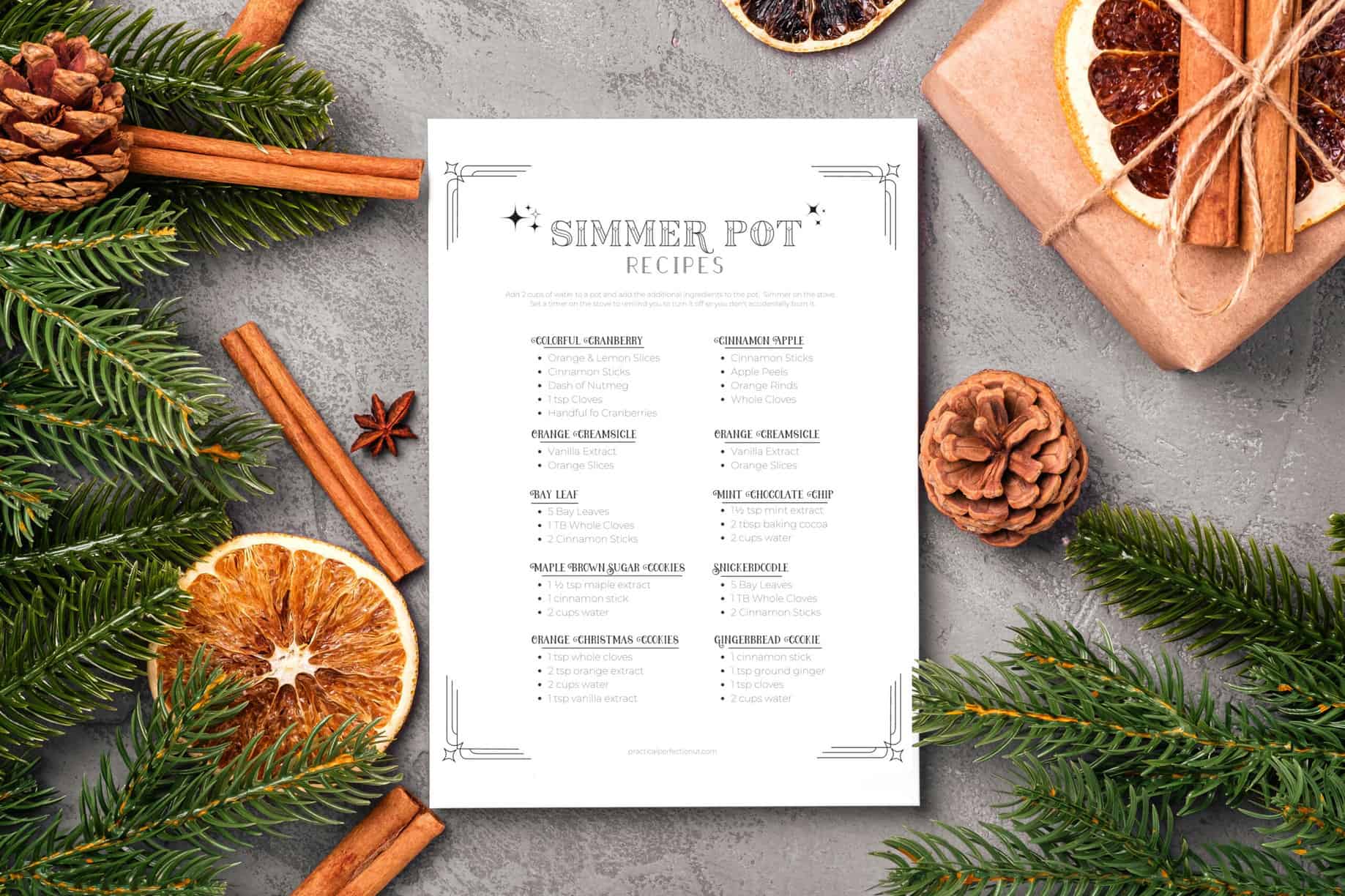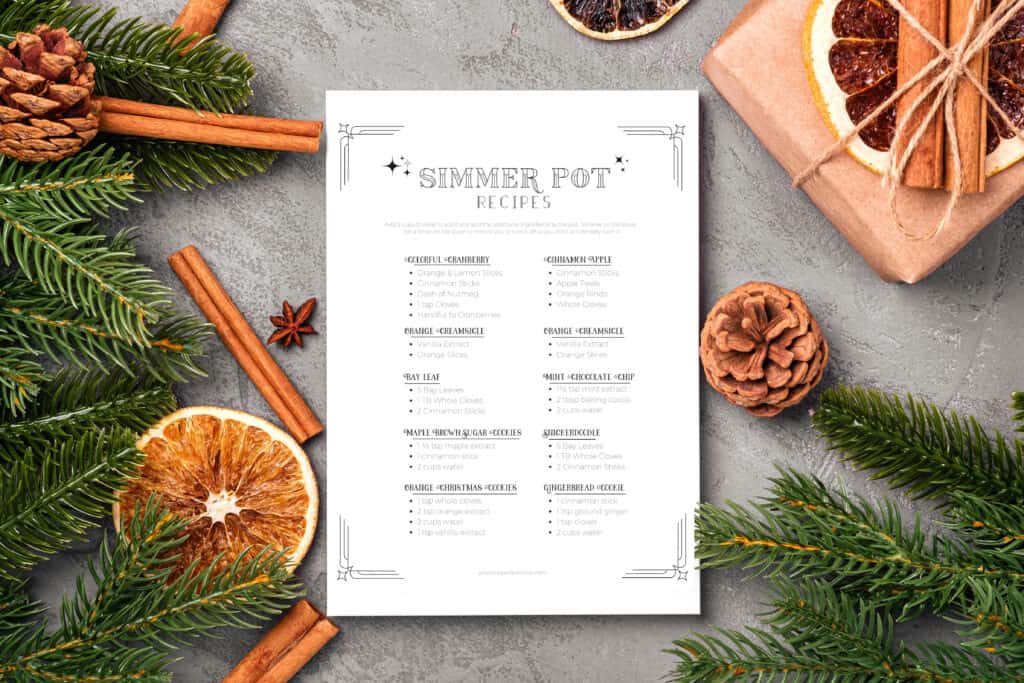 You don't need to worry about harmful substances filling your home when you use natural ingredients such as fruit and spices. These recipes are extremely easy to put together and everyone can do it!
What is Stovetop Potpourri (also called a Simmer Pot)?
Stovetop potpourri is a combination of different dried fruits, spices, and essential oils that are simmered on the stove to release their fragrant aromas into the air. It's an easy and natural way to make your whole house smell amazing!
There are endless combinations of ingredients that you can use to make your own unique stovetop potpourri. The most important thing is to use fresh, high-quality ingredients. I like to use a mix of fresh fruits, spices, and extracts that have potent scents. This ensures that my potpourri will fill the whole house with its wonderful smell.
Why is Stovetop Potpourri so popular?
It seems like you hear about simmer pots, or stovetop potpourri, everywhere these days. And for good reason! Here are a few reasons why simmer pots are so popular:
Most ingredients are on hand
Natural scent
Makes your home smell amazing
Easy recipes that are customizable
Natural scent without harmful ingredients
Can be prepped ahead of time for a nice Christmas gift
Comforting Christmas or winter season feeling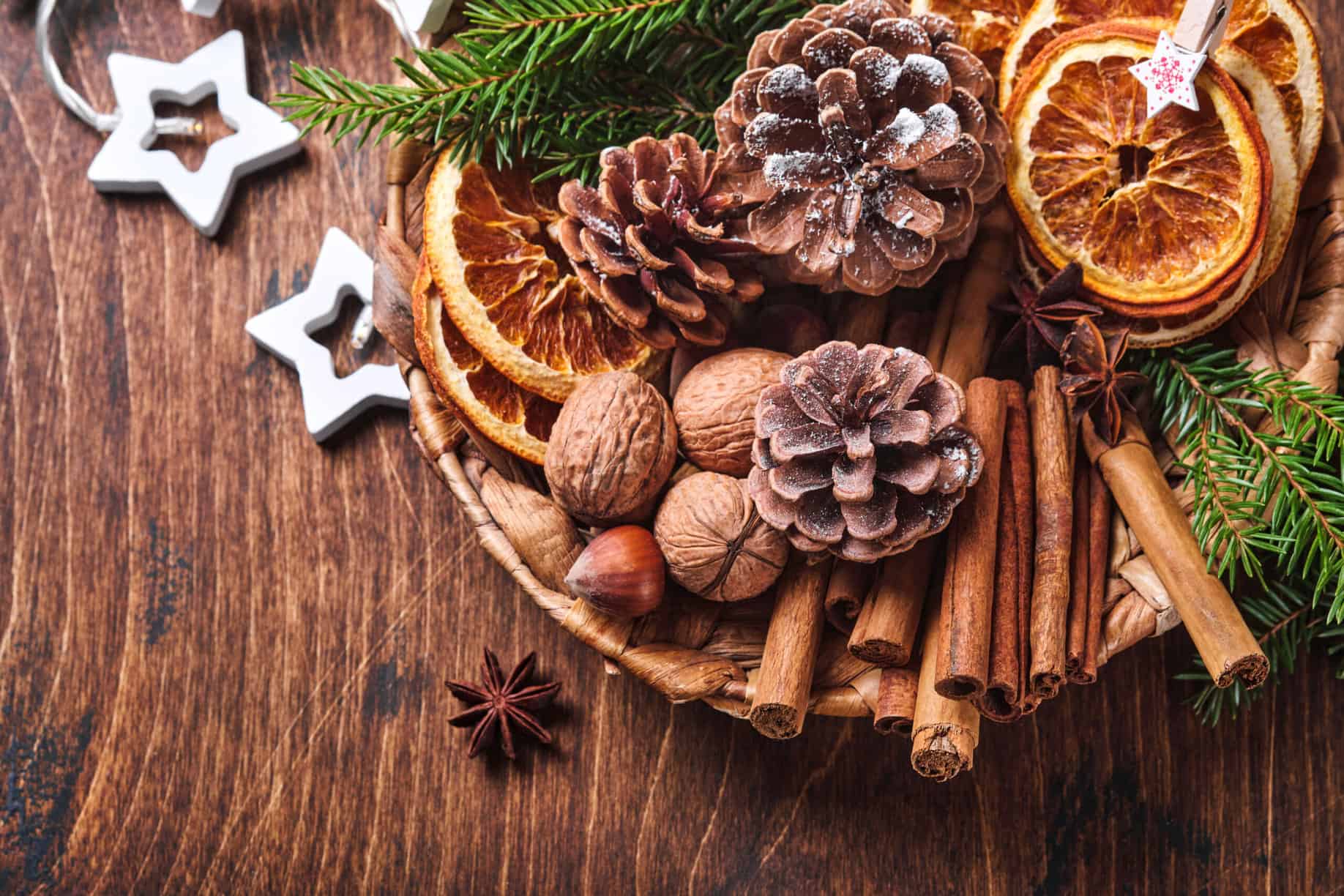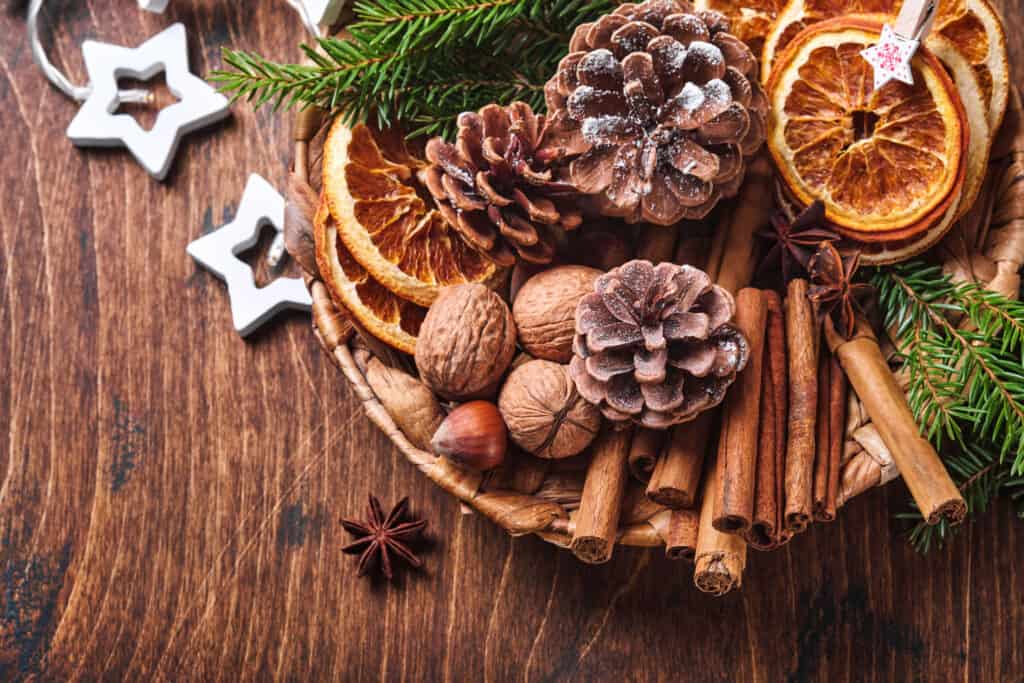 What supplies do I need to make Stovetop Potpourri?
Because stovetop potpourri is so versatile, you can really use a huge variety of ingredient combinations to get the most amazing smells. Homemade potpourri is an extremely easy way to make your house smell amazing. You can start by mixing in your favorite ingredients or tailoring it to your mood.
One of the great things about making your own stovetop potpourri recipe at home is that you probably have a lot of the ingredients already on hand. You will need a pot or saucepan (any kind of pot will do), water, and the ingredients. That's it!
If you are worried about leaving your pot on for an extended period of time, you can also make your potpourri recipe in a slow cooker (on the lowest setting)!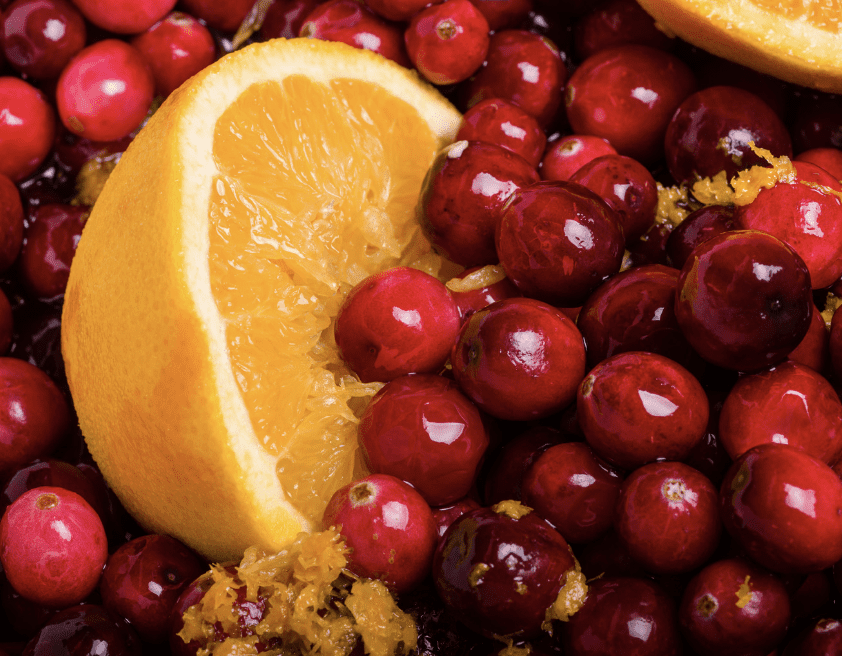 I have even used a mini slow cooker before so it doesn't take up much room on my counter. The disadvantage of using a small slow cooker is that the water evaporates faster, so just be careful to add water more often so it doesn't burn.
Here is a list of ingredients that you can choose from to combine together (don't forget to download the free printable for some amazing stovetop potpourri recipes):
Vanilla Extract
Sliced Oranges
Star Anise
Apple Cider
Fresh Cranberries
Fresh Rosemary
Fresh Mint
Bay Leaf
Almond Extract
Whole Cloves
Other Citrus Fruits (such as lemons, limes, or grapefruit)
Sliced Apples
Cinnamon Sticks
Fresh Herbs (such as thyme, rosemary, etc.)
Pumpkin Pie Spice
Nutmeg



How to Make a Simmer Pot
Add 4-6 cups of water to your pot
Place your pot on the stovetop and turn up the heat to medium-low or low depending on how long you plan to leave the stove on.
Add your ingredients to the pot
Set a timer so you don't forget about it!
Enjoy the fresh smell of Christmas!
10 Stovetop Potpourri Recipes to Make Your House Smell Incredible
Here are 10 amazing stovetop potpourri recipes guaranteed to make your home smell incredible:
Colorful Cranberry Stovetop Potpourri Recipe
Orange Slices
Cinnamon Sticks
Dash of Nutmeg
1 tsp Whole Cloves
A handful of Fresh Cranberries
Water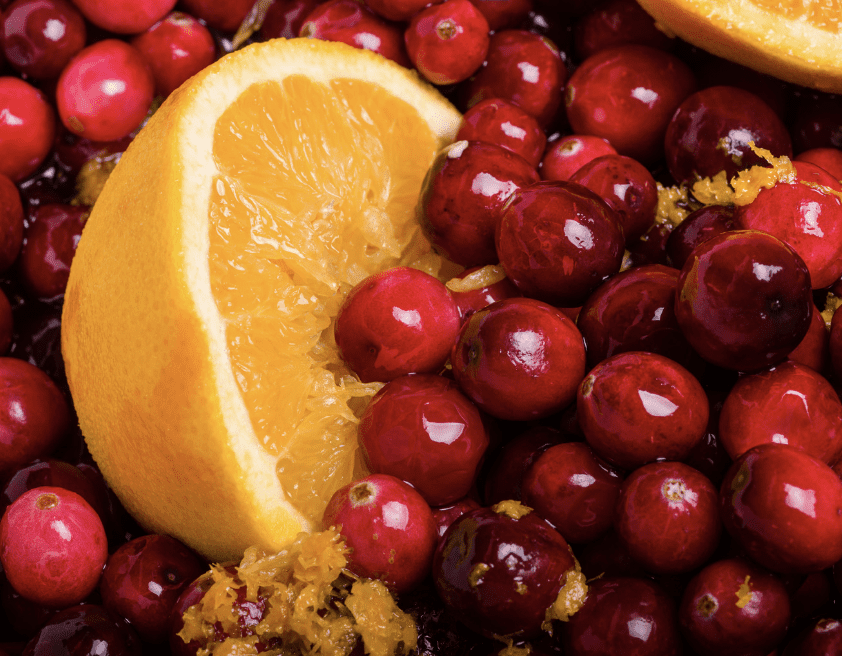 Orange Christmas Cookie Potpourri Recipe
1 tsp Whole Cloves
2 tsp Orange Extract
1 tsp Vanilla Extract
Water
Maple Brown Sugar Cookie
1 ½ tsp maple extract
1 cinnamon stick
2 cups water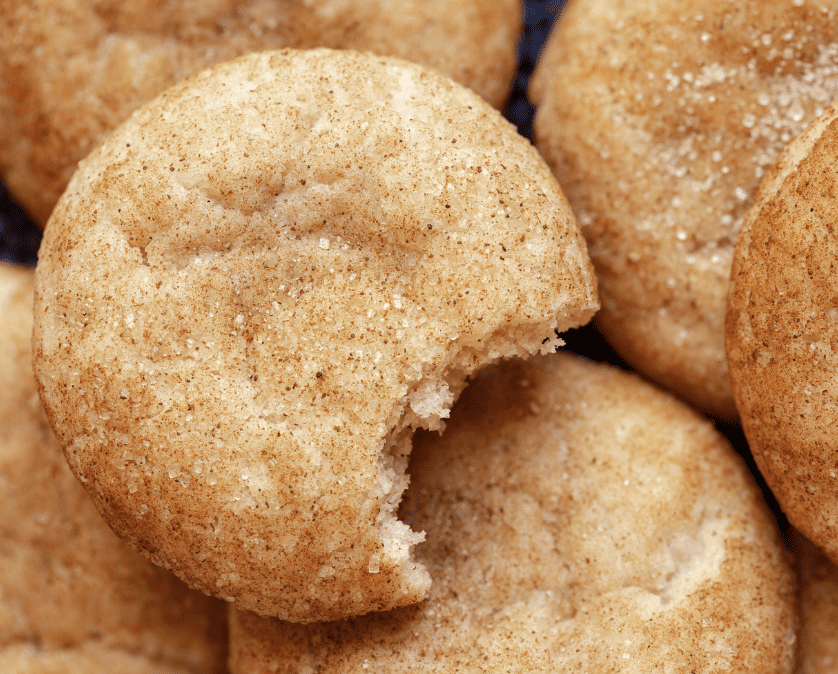 SNICKERDOODLE
2 tbsp ground cinnamon
1½ tsp vanilla
2 cups water
ORANGE CHRISTMAS COOKIE
1 tsp whole cloves
2 tsp orange extract
2 cups water
GINGERBREAD COOKIE
2 tbsp cinnamon (or 1 cinnamon stick)
1 tsp ground ginger
1 tsp cloves
2 cups water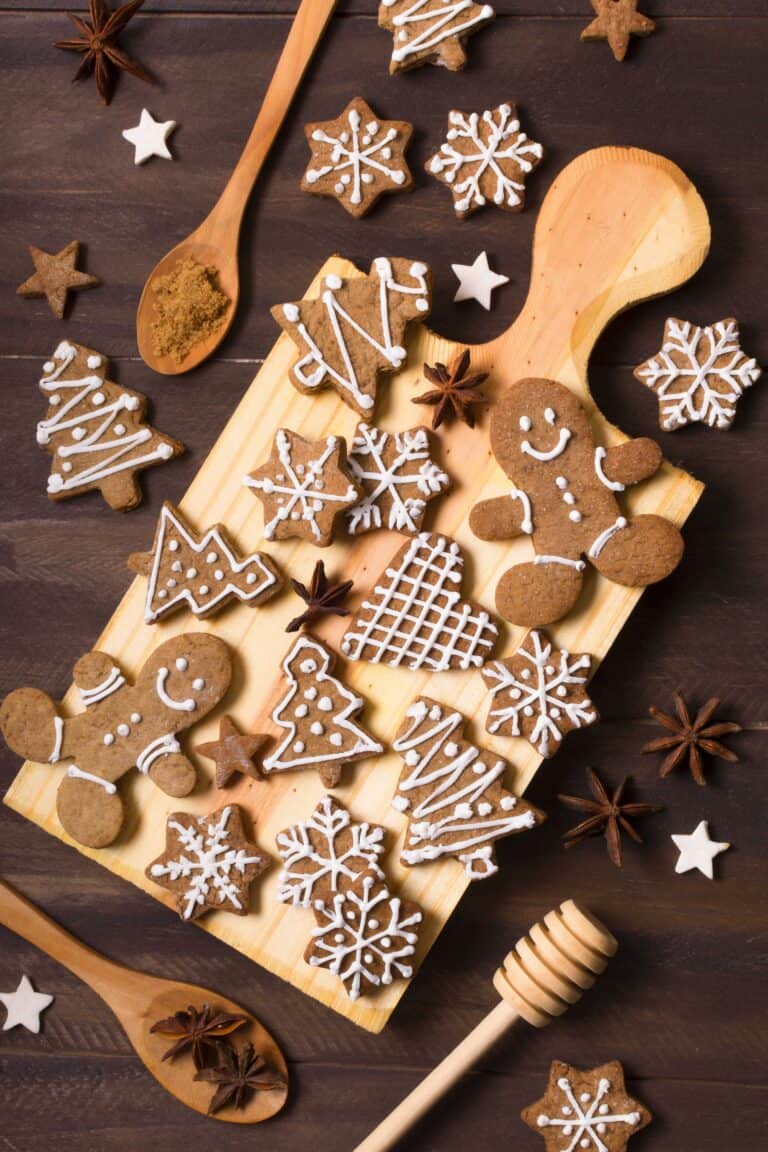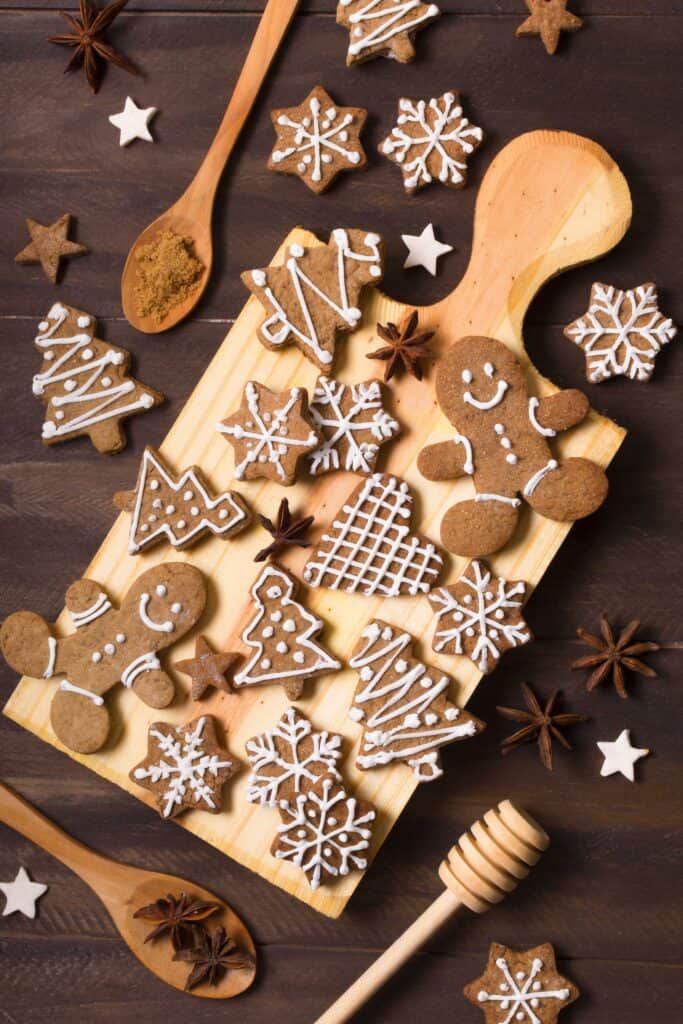 MINT CHOCOLATE CHIP
1½ tsp mint extract
2 tbsp baking cocoa
2 cups water
Orange Creamsicle
1 tsp vanilla extract
1 1/2 tsp orange extract
Orange slices or peels
Lemon Bay Leaf Stovetop Potpourri Recipe
5 Bay Leaves
Lemon Slices
1 TB Whole Cloves
2 Cinnamon Sticks
Other Awesome Stovetop Potpourri Tips
There are a few potpourri recipe tips that I've learned along the way that I wanted to share with you to make your stovetop potpourri experience even better!
Use Leftover fruit peels
You don't necessarily need to use entire orange slices in your recipes. You can even use leftover orange peels or apple peels in your pot. I always throw leftover orange peels in a pot after peeling oranges for my kids!
Set it to Low
If you want your potpourri to last longer, simmer it on low heat rather than medium-low. This will help the water last longer and sometimes you can leave it on all day!
Use a Crockpot
If you don't have a stovetop pot, no worries! You can easily make these recipes in a crockpot. Simply add all the ingredients to the crockpot and set it on low. Keep an eye on it though as you may need to add more water throughout the day.
Buy Spices and Extracts from the Dollar Store
Sometimes it's hard to use expensive ingredients such as extracts for a stovetop recipe just for the smell. But you can make it even cheaper by purchasing your ingredients at a local dollar store. They have tons of cheap spices like cinnamon, cloves, dried rosemary, cinnamon sticks, and other herbs.
Set a Timer
Don't make the same mistake as me…set a timer. I've forgotten my simmer pot on the stovetop more times than I can count which has led to me burning the ingredients when the water runs out. So make sure to set a timer for yourself so you don't forget it's there! Even a couple of hours will be great depending on the size of your saucepan.
Don't be afraid to Experiment to create your own recipes
There are so many different recipes for stovetop potpourri out there, and honestly, you can't really mess it up. If you don't like a certain ingredient, leave it out or replace it with something else. Remember, this is your own recipe so make it to your liking!
Make Cleanup easier
You can make cleanup easier by using a slow cooker liner if you are using your slow cooker.
When your water is almost gone, just add more water
You can make your potpourri recipe last for more than one day by just adding more water!