Trendy Halloween Pillows: 40 Wicked Ideas to Decorate Your Home
Halloween is just around the corner and if you're like most people, you have been looking for ways to decorate your home. You don't want to break the bank this year so we've compiled a list of 40 cool ideas for where you can find inexpensive spooky pillows that will help elevate your home during the Halloween season. It's easy to incorporate a few pillows into your existing décor or use them as a starting point for an entirely new theme.
How do you decorate your home with Halloween Pillows?
Sometimes it can be difficult to know where to start when it comes to decorating for Halloween. But it's easier than you think! Adding just a few simple pillows can really elevate your style and create a spooky vibe.
Are you looking for ways to dress up your family room sofa? Try adding some black and orange pillows with contrasting patterns or simply add seasonal throw pillows in the mix of your existing décor.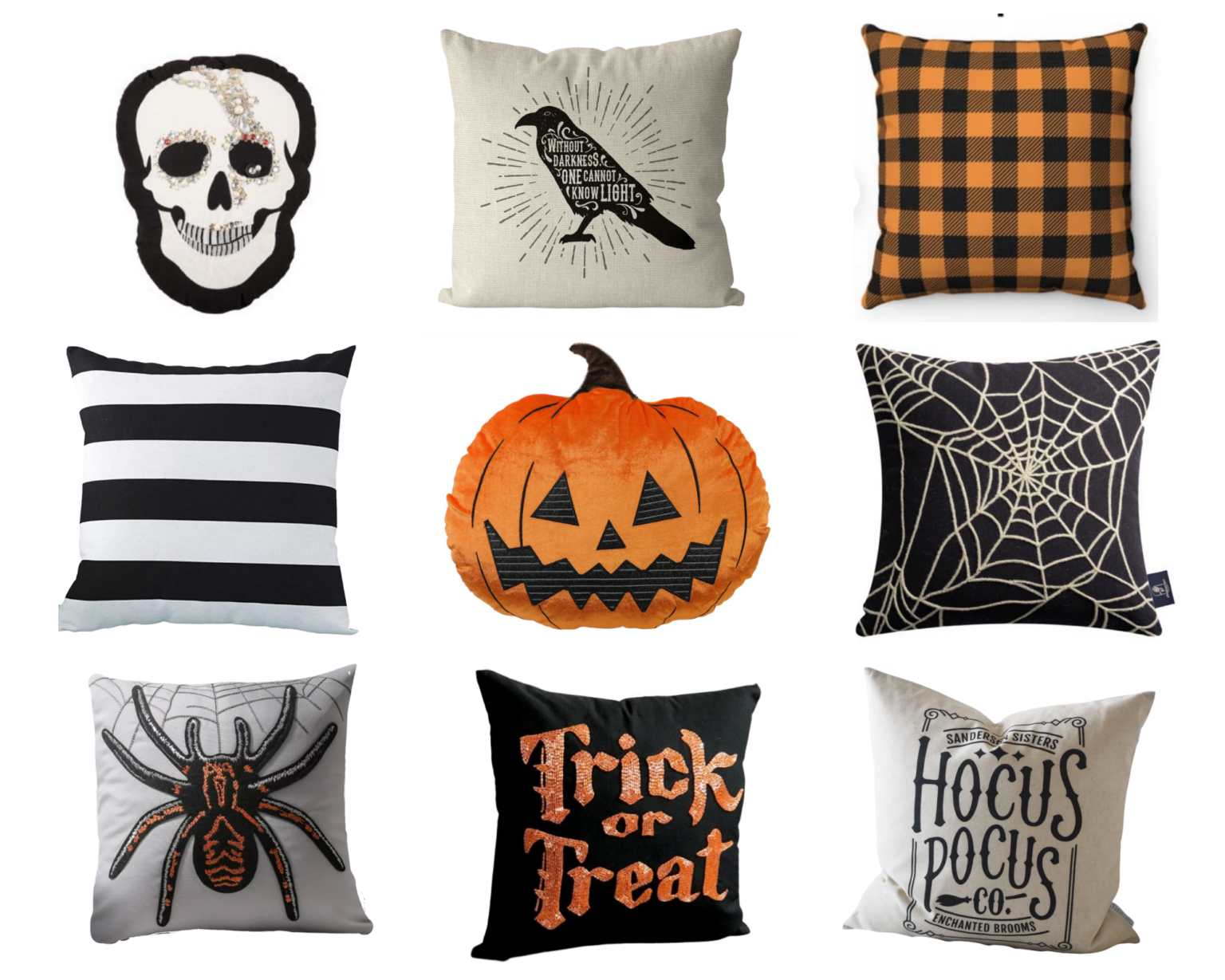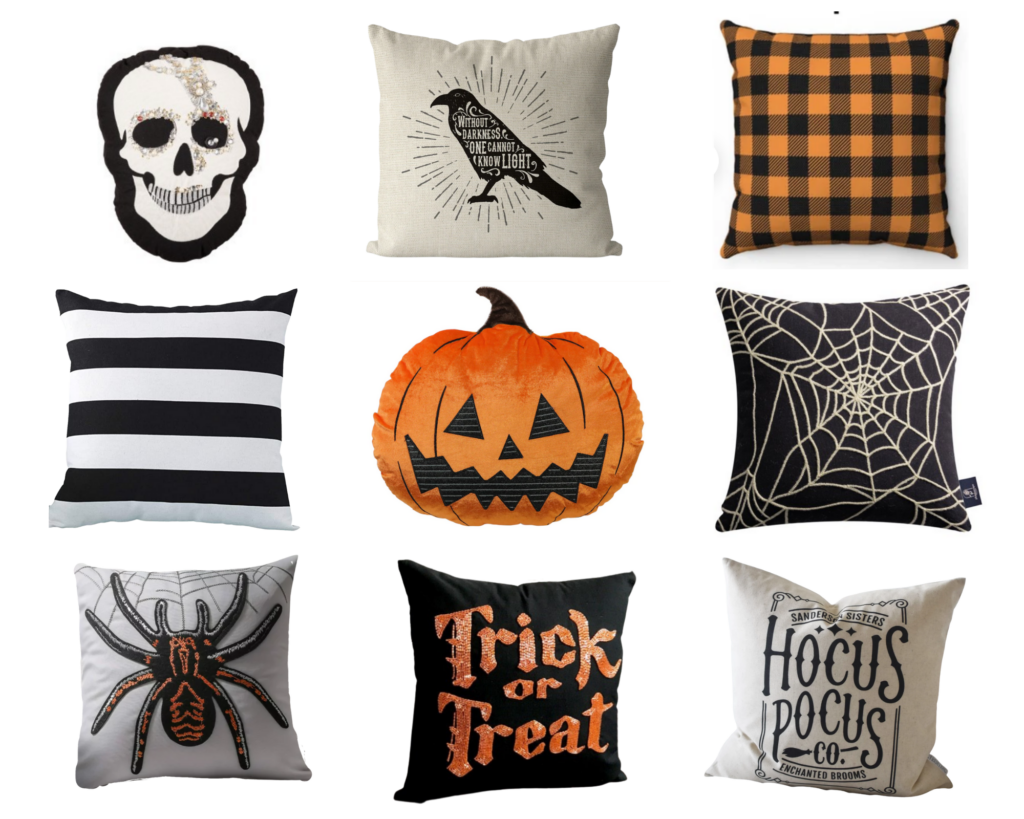 Be sure to not add too many pillows with busy patterns or words. It's best to have pillows in a grouping of three. If you have a basic colored pillow, a patterned pillow, and a word (or design) Halloween pillow, this can create the perfect combo for your trendy Halloween decor.
Shop Basic Halloween Pillows:

Shop Patterned Halloween Pillows:

The pros and cons of Halloween pillows versus pillow covers
Throw pillows can be purchase in one of two ways. You can either buy the entire pillow, including the pillow insert, or you can just purchase the pillow cover.
Often times when you purchase an entire Halloween pillow, the pattern tends to be more elaborate with beads, stitching or appliques.
Pillow covers can have more detailed designs but are often more simple when it comes to 3-D details. You can purchase regular white pillow inserts and change the pillow covers throughout the year depending on the holiday or season. There are many different styles of pillow covers and this is typically the more budget-friendly option.
Shop Pillow Inserts:

Trendy halloween pillows on a budget
Here are 40 unique and fun ideas to help inspire your Halloween decorating. You'll notice that typically the pillow covers are cheaper but the full pillows can sometimes be cuter. So I really tried to pick budget-friendly Halloween pillows that are both styles that can still help you stay on budget. Because who doesn't love good deals?
What's better than having someone do the shopping for you? Don't get me wrong, shopping is fun but I've just weeded out a bunch of the items that aren't as cute. Now it's going to be easy for you to sort and find the Halloween pillows that you're actually interested in!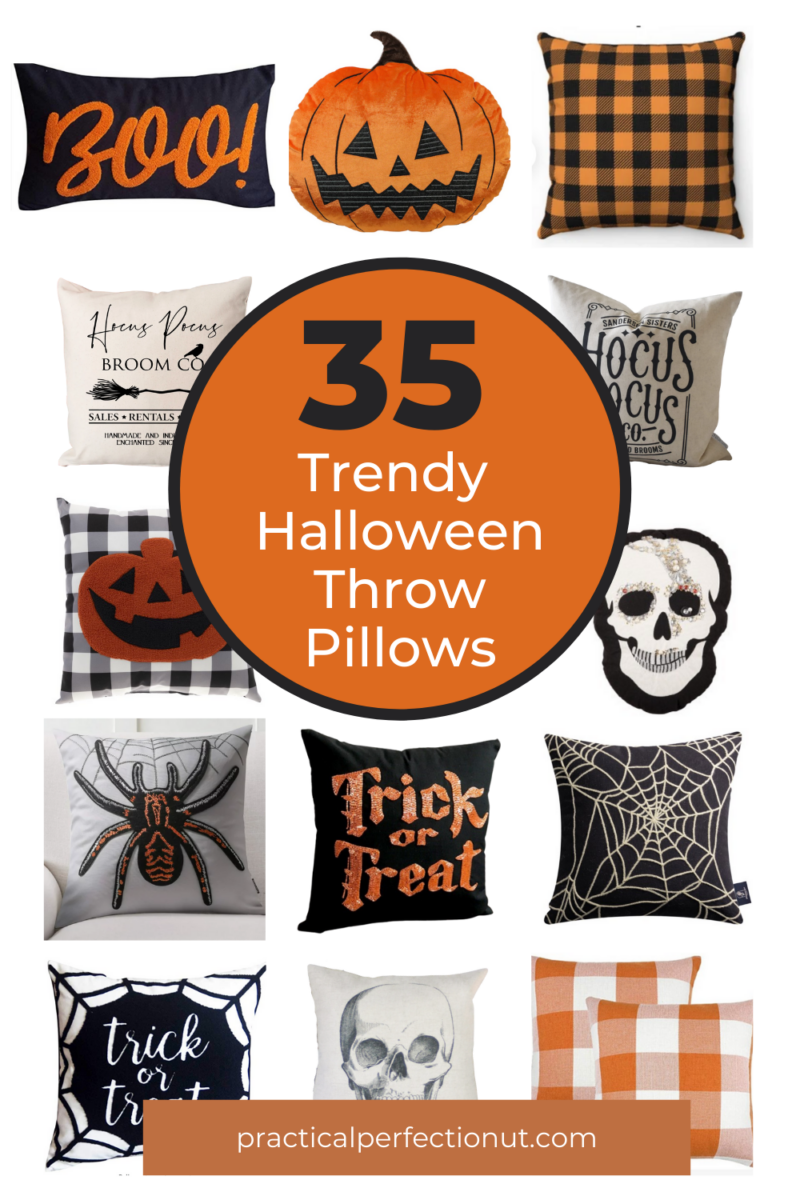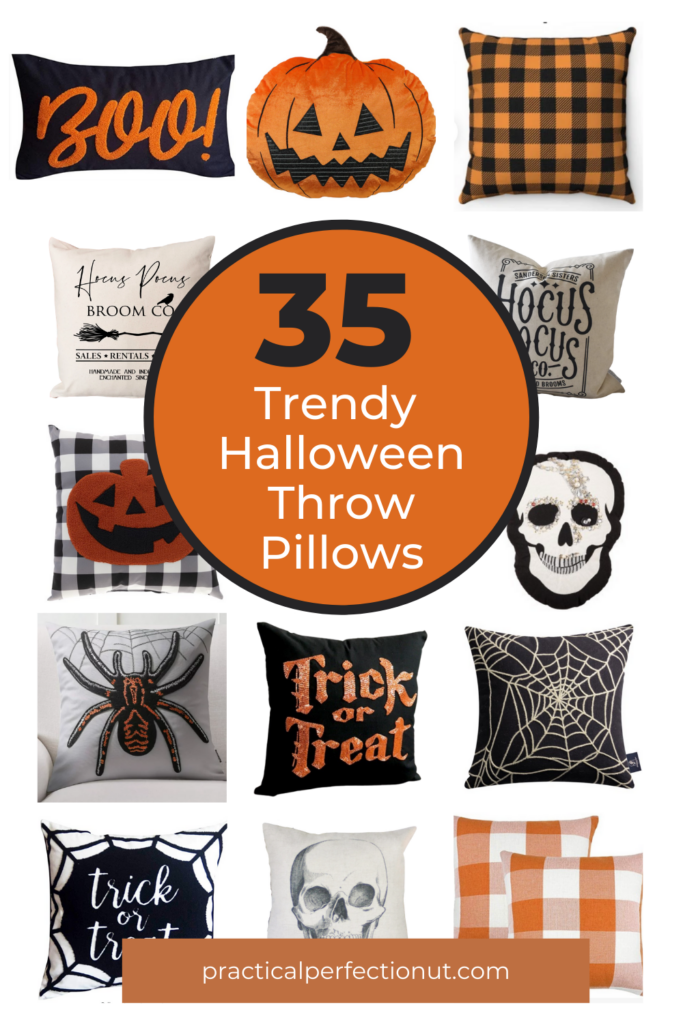 The best part is that you can order them all online, it ships to your house, and you don't even have to put on pants. How amazing is that?
Here are the top ten best and most unique Halloween pillows out there:
The first one we've got here is really cute, it's a little pumpkin pillow with some bats flying around! The colors of this pillow are orange and black but not in an obnoxious way like I said earlier (because who wants their house to look tacky?). This would be great for someone looking for something simple but still fun. If you're into pumpkins or just anything fall-ish related then get your hands on this adorable plushie right away before it sells out because these do go fast this time of year.
Shop Spider and Web Pillows:

Shop Pumpkin Pillows:

Shop ALL Halloween Pillows: