11 Excellent Reasons to Get the Greenlight Debit Card for Kids
Parents have been looking for a way to teach their children about money from an early age, and now the Greenlight debit card has made it easier than ever! The greenlight debit card is designed specifically for kids. It enables parents to easily pay allowance, set spending limits, and teach kids how to save. Plus with all of these great benefits comes even more – bonus features like teaching your child how to invest!
I also want to mention that I have not been paid to write this article on behalf of Greenlight. I have completely and genuinely fallen in love with the Greenlight Debit Card for kids and I am sharing my honest opinion.
Need more ideas? Check out Free Printable Chore Charts for Kids and The Only Chore System You'll Ever Need!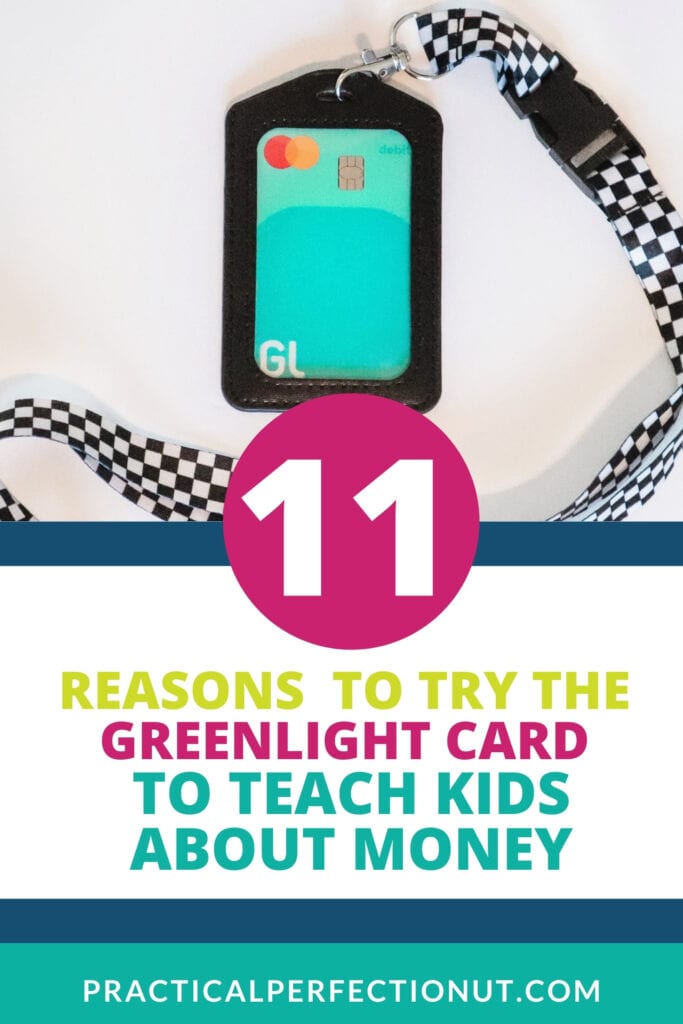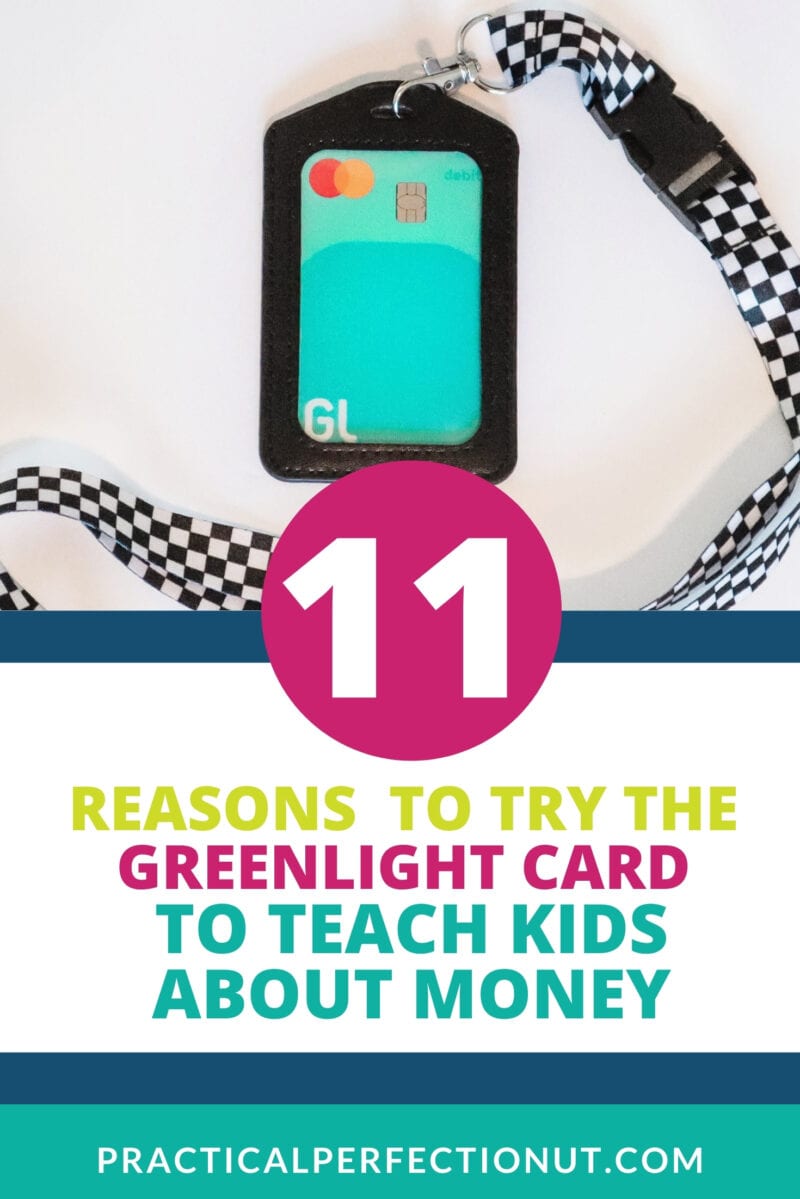 Is Greenlight debit card legit?
You may be wondering, is the Greenlight debit card legit? I'm here to tell you that it absolutely is! We've been using it as a family for a few months now and we are all absolutely loving it! The Greenlight debit card does an excellent job at making life as a busy parent a little bit easier!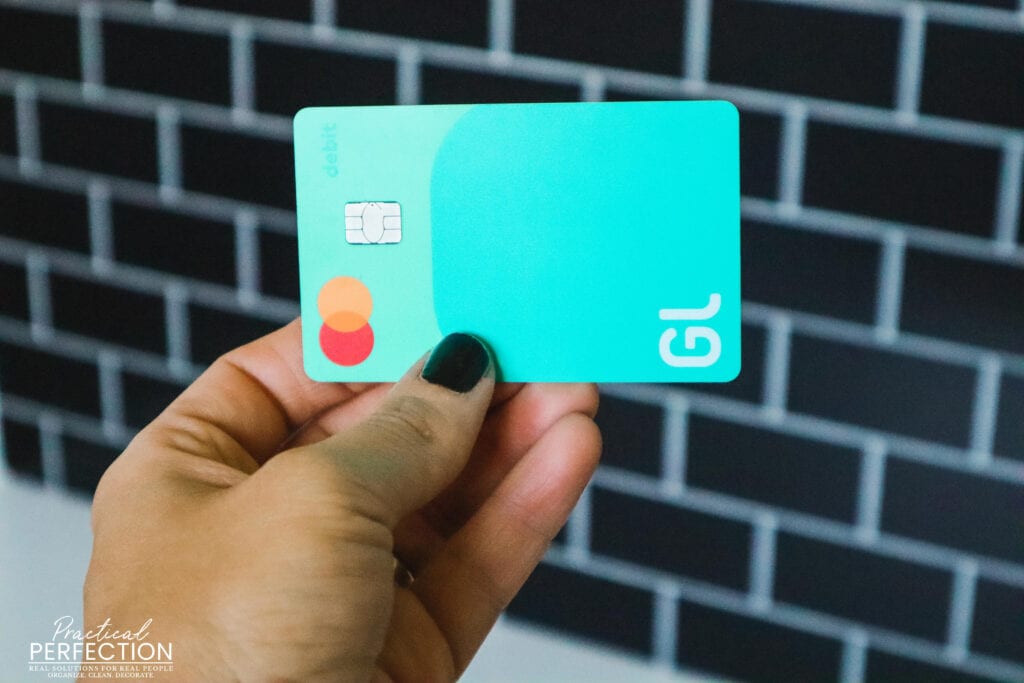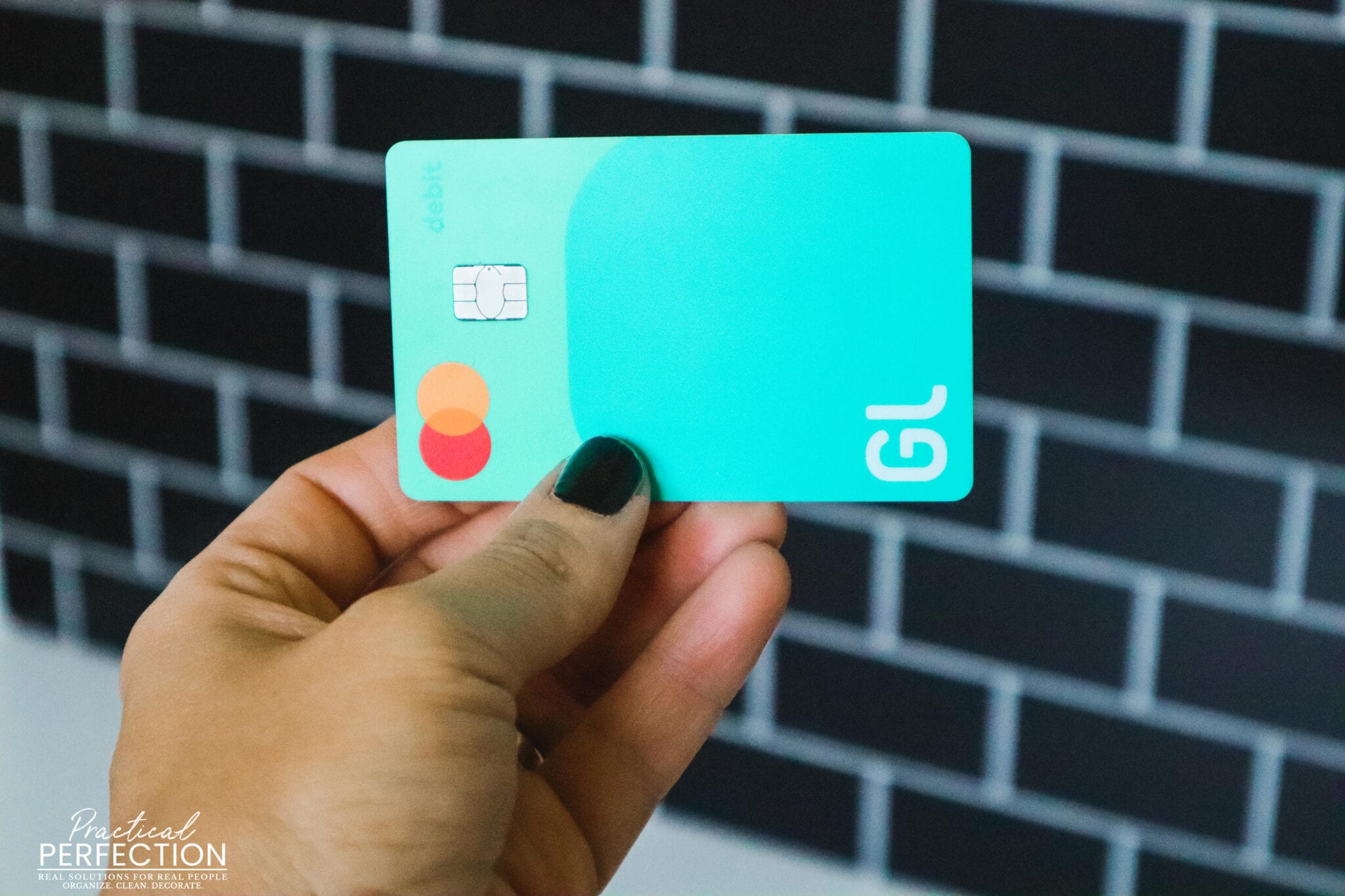 The Greenlight debit card is a new product that has been designed specifically for children and it was created by Mastercard. The concept is essentially the same as when you load money onto a gift card for a friend and gift it to them. Only with a Greenlight card, you can continually add money to your kid's cards as you see fit through their handy mobile app. You can even set up scheduled allowance funding so you don't have to worry about remembering to pay their weekly allowance.
You can even designate where your child is able to spend their money so they can't overspend in one type of category such as online gaming.
With all of these great benefits comes even more bonus features such as teaching your child how to invest! The Greenlight debit card enables parents to easily pay an allowance or make purchases online without needing cash on hand & set spending limits so they don't go over what you agree on first with your kids.
How much does Greenlight cost?
The Greenlight debit card is really affordable and only costs $4.99 per month for up to 5 Greenlight cards. All 3 of my kids have Greenlight cards so we only pay $4.99 per month for all 3 of them. The great thing is that the app includes all of these features and there are no other monthly fees or charges to worry about. The monthly fee includes up to 5 Greenlight cards (or 5 kids).
They also have added features that can cost a bit more if those are features that you're interested in.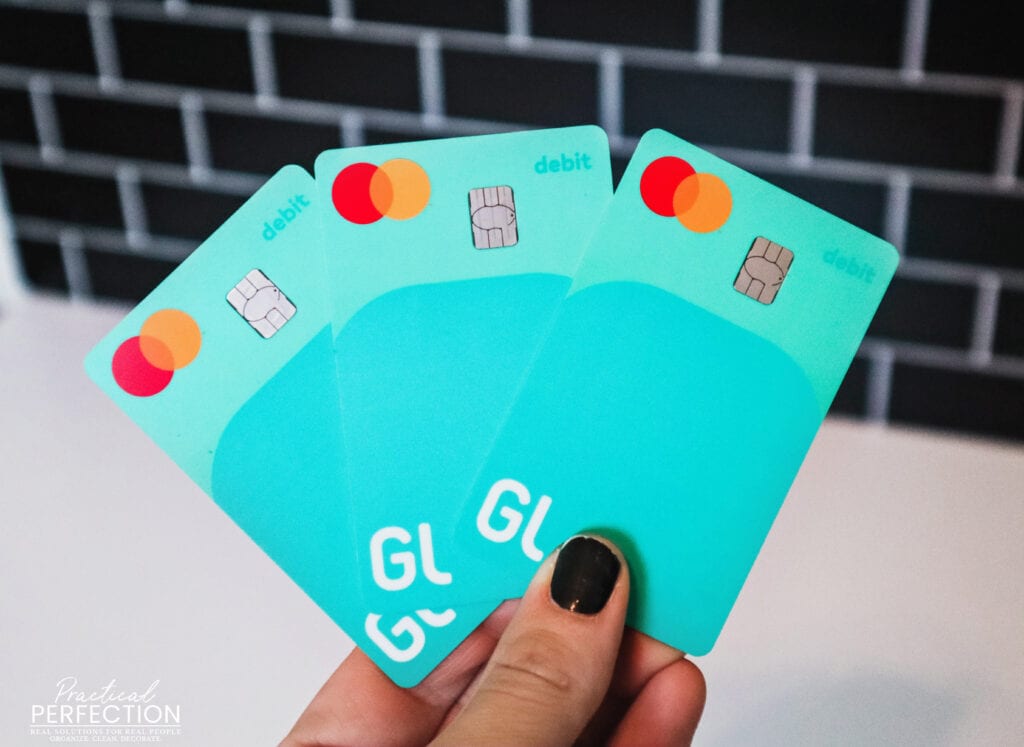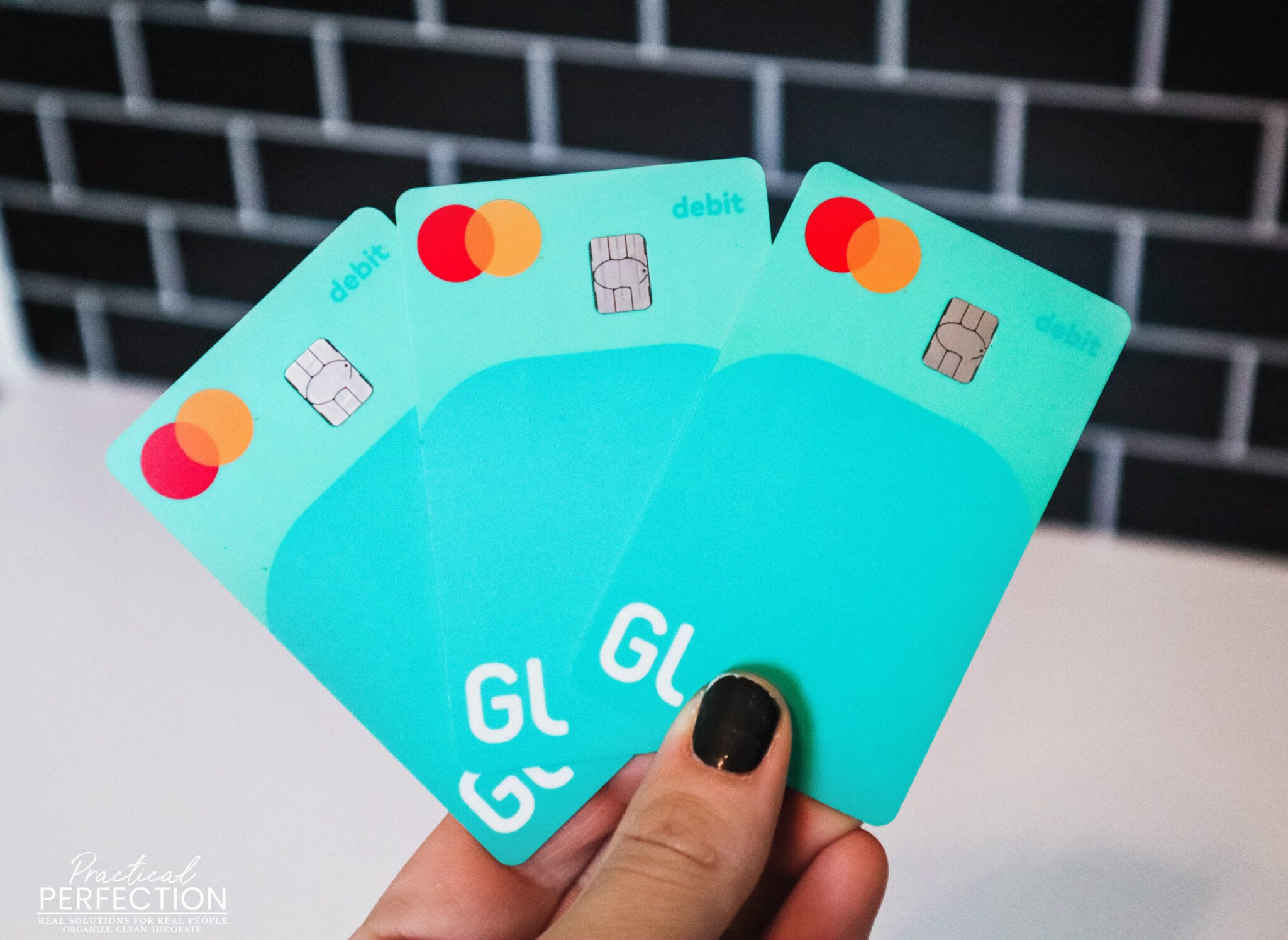 The most expensive plan is just under $10.00 per month and offers features such as investing, identity theft protection and purchase protection if your kids ever lose their cards and someone spends their money.
That being said, there are some other cool features included at no extra charge – like setting spending limits, learning how to give, scheduled allowance transfers, and parental controls.
What age is Greenlight card for?
The Greenlight debit card for kids is excellent for any age! I have been using it for all three of my kids. Ages 6, 9, and 11. The level of freedom with which my kids are allowed to use their card varies by their age. I definitely feel comfortable allowing my oldest daughter (who's really responsible) to take her debit card with her to walk to the local cookie shop with her friends. While my youngest I'm a bit more cautious with what I allow him to do with it.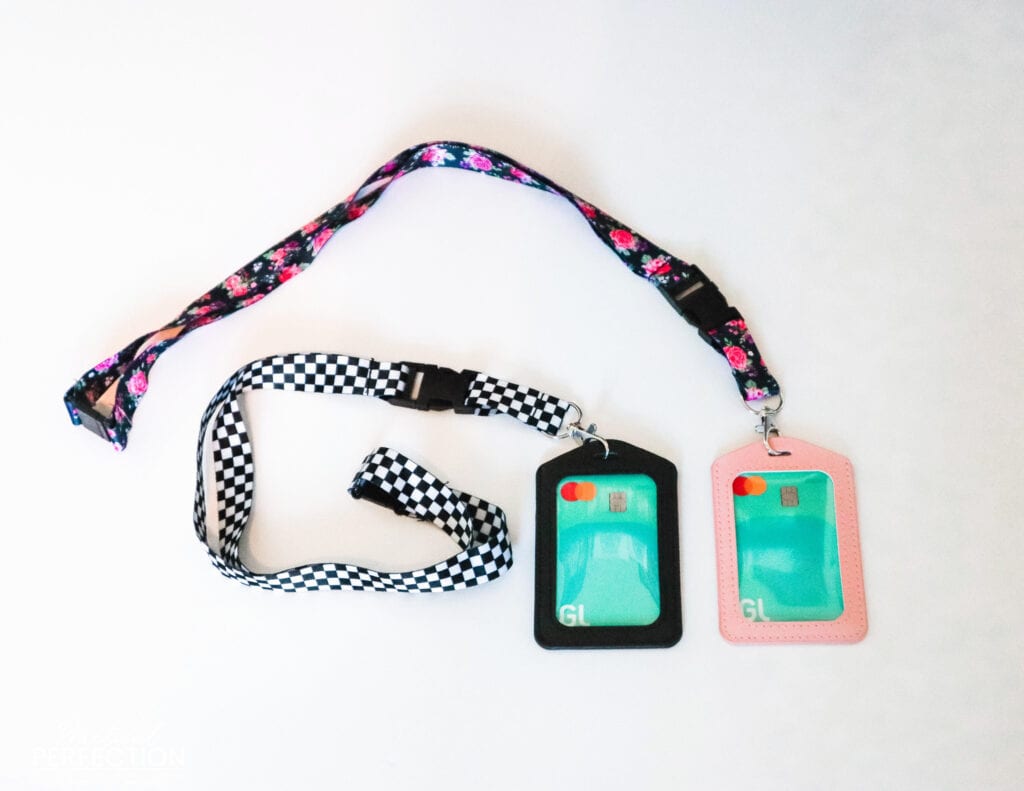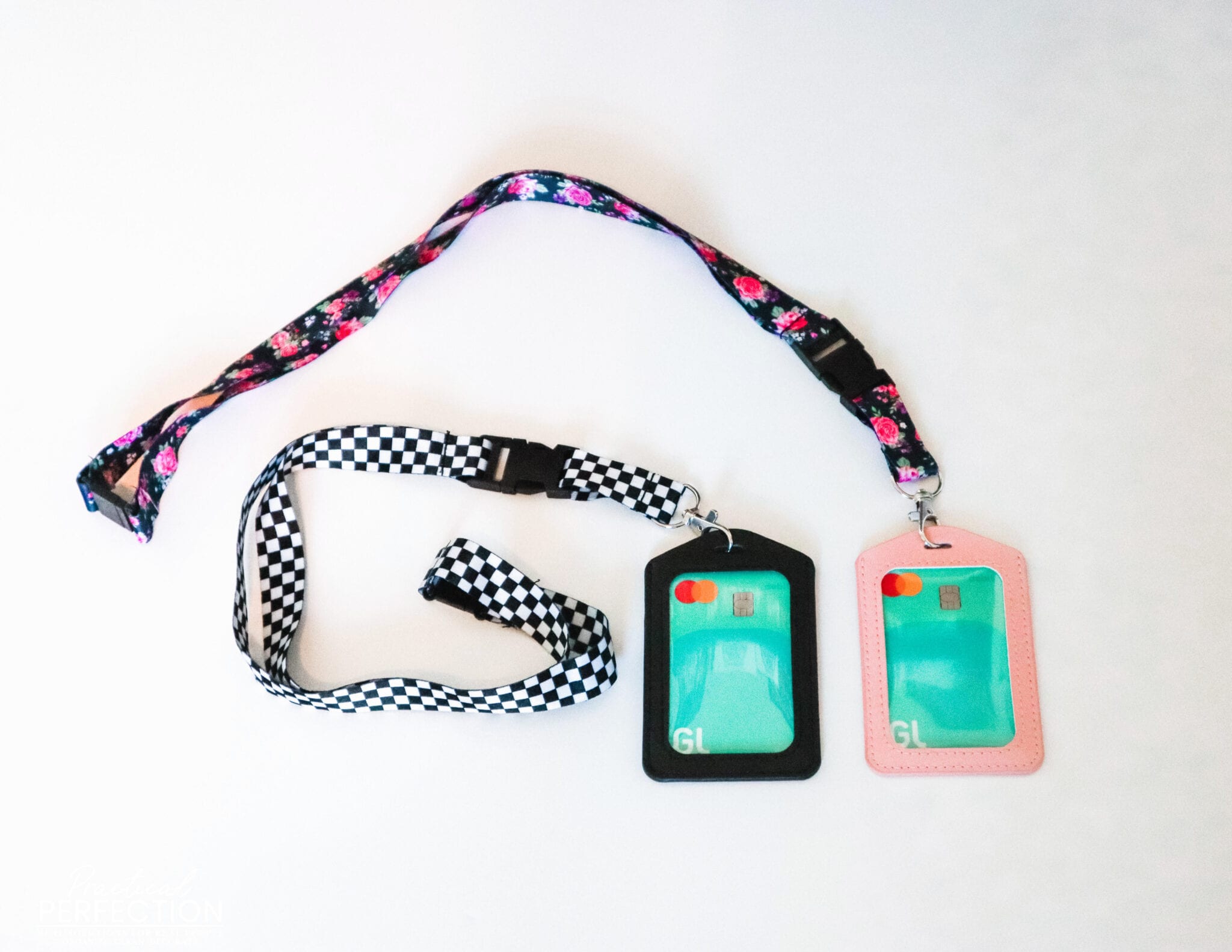 In order to make their debit cards easier to keep track of, I went to Five Below and allowed each of my kids to pick out a cardholder/lanyard. It has really helped them to keep track of their cards and when I do allow them to carry their cards around, they are safe around their necks.
Generally, I keep the Greenlight cards in my purse/backpack though when they aren't using them.
How much money can you put on a Greenlight card?
There are certain loading limits to the card that you may want to be aware of. These stats are directly from the Greenlight FAQ page that you may find helpful that have even more details than what is listed below.
If you are planning on putting large amounts of money on your child's card, I highly recommend that you upgrade to the Greenlight Max plan so that you can make sure that your child's money is protected if they lose their card.
Maximum Balance for a Primary Account$10,000
Maximum ACH Load per Day per Primary Account$100
Maximum ACH Load per Month* per Primary Account$300
Minimum Direct Deposit Load amount per Sub-Account$1
Maximum Direct Deposit Load per Month* per Family$5,000
Do kids need a phone to use the Greenlight Debit card?
One of the greatest parts about the Greenlight debit card is that there isn't a phone or app required for kids to use it. I don't want my kids to be glued to their phones all day, and I also don't want them spending money without realizing it.
Many parents are extremely protective of their kids and have seen the damaging effects of giving phones to kids too young. With the Greenlight debit card, there is no app necessary (for the kids at least) so that kids can simply use it at any store they like. They just need to ask you beforehand how much money is on their card so they don't try to spend money that they don't have.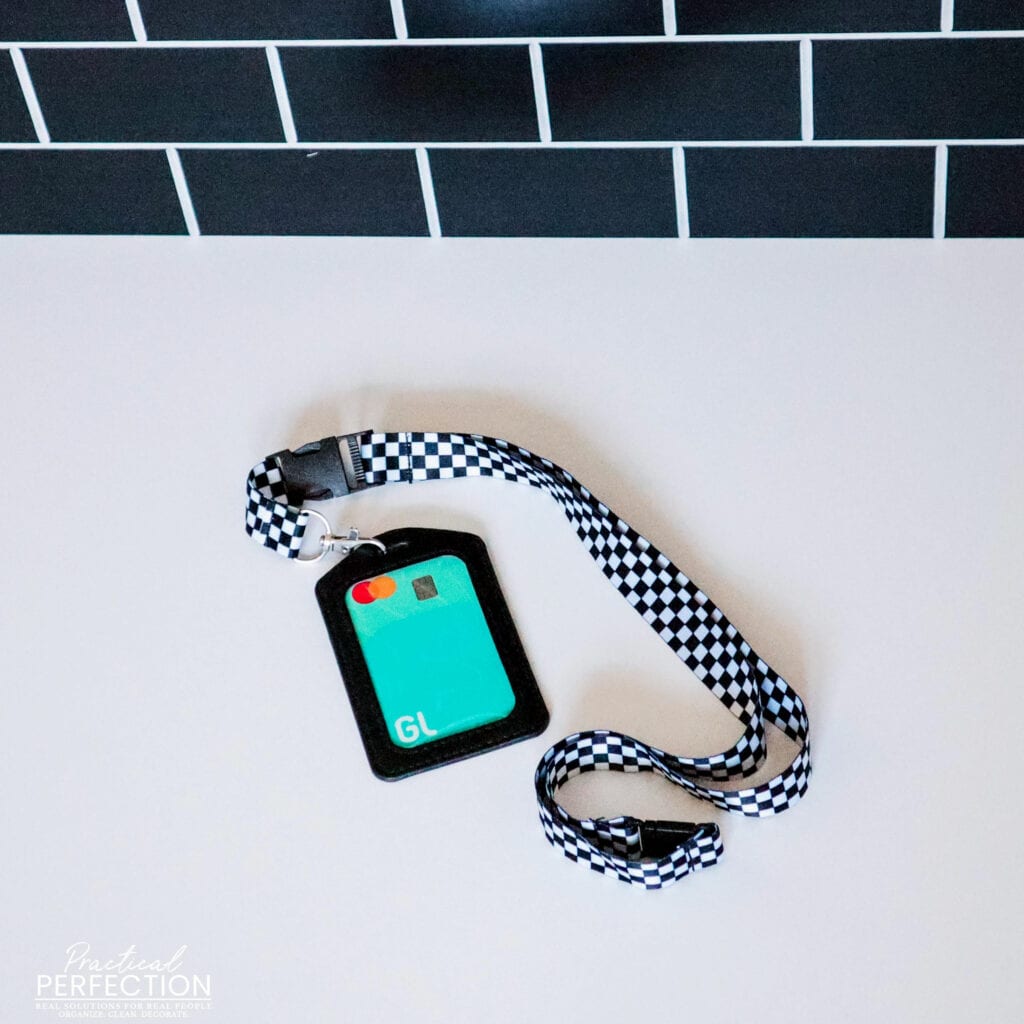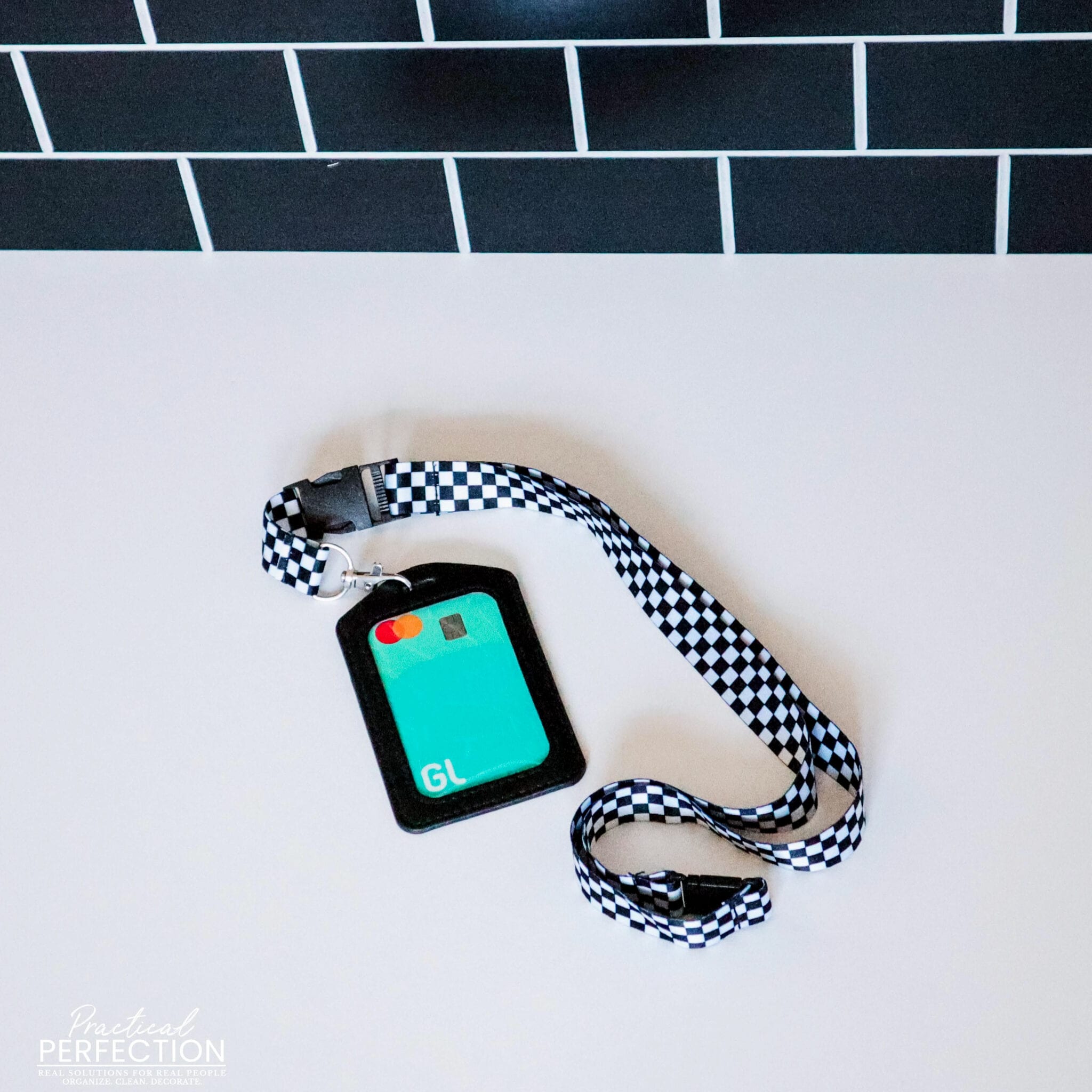 Parents can also turn on or off certain features of the card so that kids can only spend a set amount of money per week. I love this feature because it helps teach children responsibility and how to save, which is good for their future."
How safe is the Greenlight card?
The folks at Mastercard have thought of everything when it comes to keeping your kid's money safe. According to the Greenlight FAQ page, "Greenlight blocks 'unsafe' spending categories, sends real-time transaction notifications, and gives parents flexible ATM and other spending controls. We also provide additional layers of protection to our families in the form of face or fingerprint recognition and the ability to turn your card on or off directly in the app."
So if your child loses their app and you're worried that someone has stolen it, you can very easily turn the card off on the app to disable any unwanted spending from a stranger. This gives you more time to look for the card without stressing about whether the money is being spent.
Another great feature of the Greenlight card is the feature that alerts you as the parent if any sort of money has been spent and from where. You'll get a text message stating how much money has been spent on which child's card and at what store. If your child hasn't spent money at that store, then you know that the card has been stolen and you can quickly turn the card off on the app. This gives me huge peace of mind as a parent that even if I have a child who loses a card, I can act quickly so that the remainder of the money isn't spent.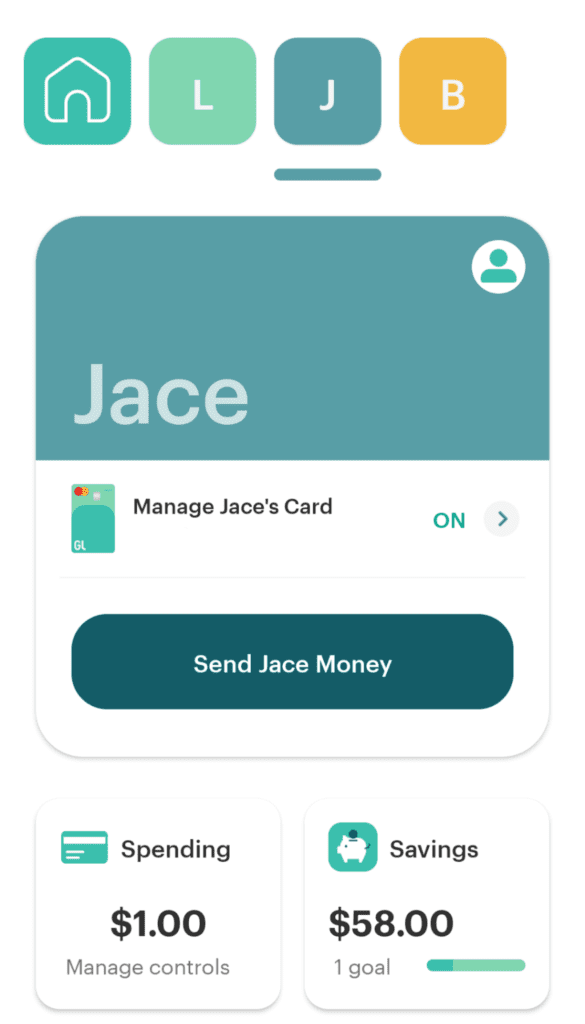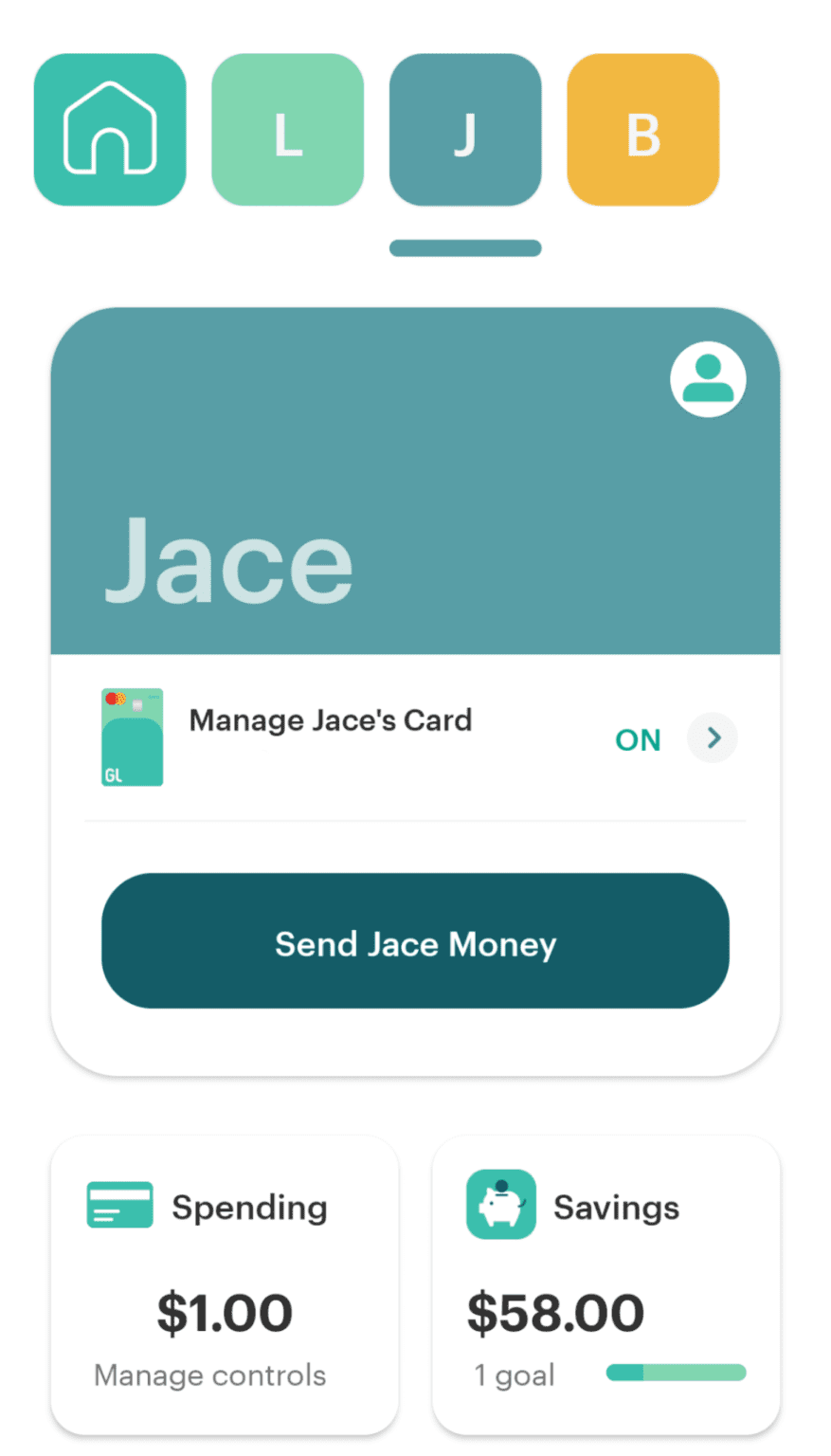 Then you can quickly contact the company about the fraudulent charges. The Greenlight FAQ page also mentions that "Greenlight debit cards are FDIC-insured up to $250,000, and come with Mastercard's Zero Liability Protection."
Can parents see what kids buy on Greenlight?
This is possibly one of my favorite features of the Greenlight debit card for kids. Because the Greenlight card is a debit card on training wheels, I am alerted with a phone notification at every purchase my kids make with their card. This allows me to track where they are spending their money and hopefully help guide them to make wise choices.
If you have a child that went to the store with a friend and spent $60 at Dollar Tree, you would be sent a notification to your phone that Sara spent $60 at Dollar Tree. Aside from doing a small freak out inside, this gives you the opportunity to be aware that there is a situation that may need to be addressed.
Because you can see what your kids buy with the Greenlight card, this helps to avoid other potential problems as well as enables you to have teaching moments to better teach your kids about spending and saving money. Because that's our job as parents, to teach and to guide.
Do kids like the Greenlight debit card?
We have 3 Greenlight cards for all 3 of our kids and each of them has been over-the-moon excited about owning their own debit card. They feel a lot more independent and I feel like they've even matured in their saving and spending habits (some more than others).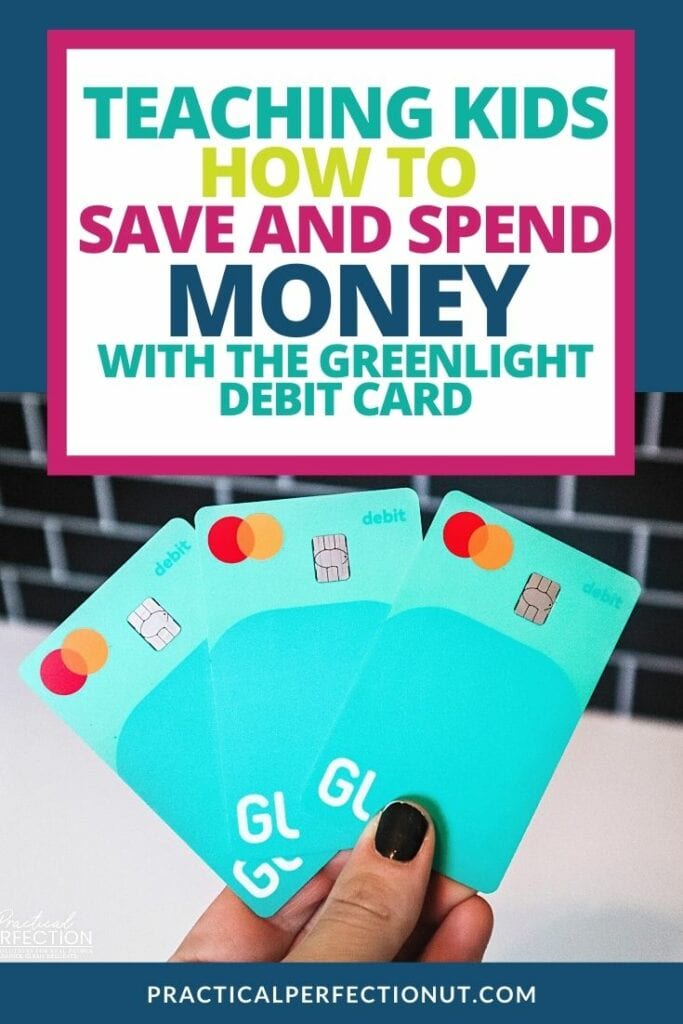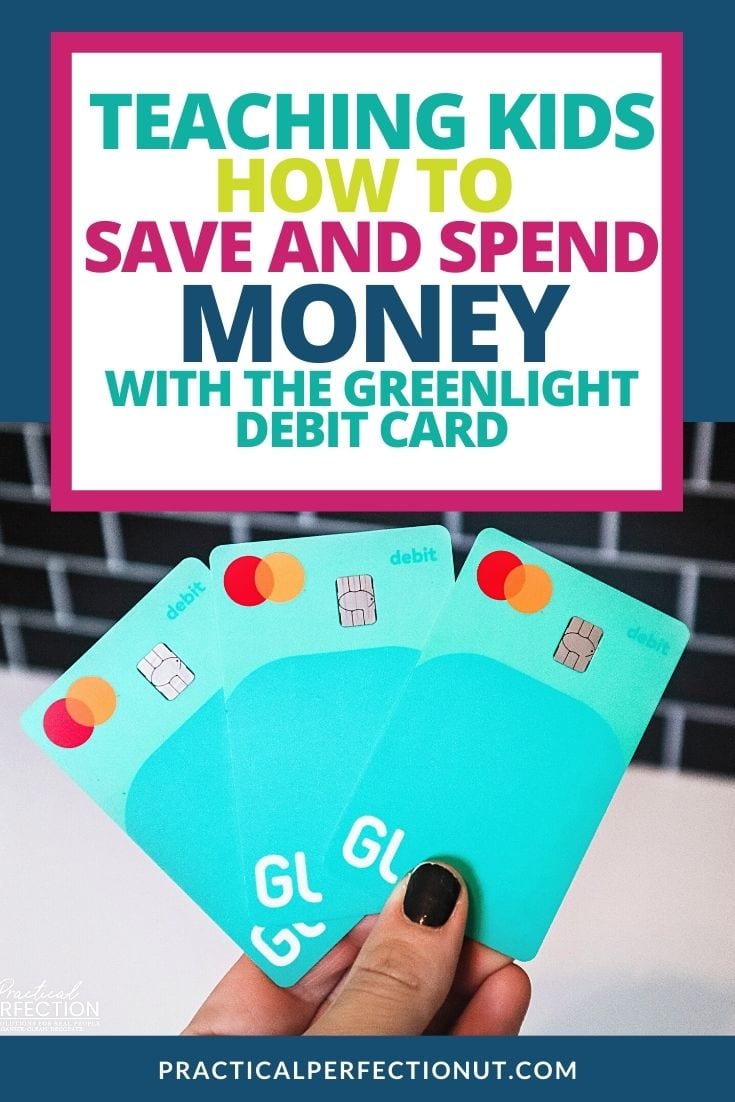 It's provided many opportunities for us to talk about spending, saving, and helping them create larger savings goals instead of purchasing endless amounts of treats every time we go to the store.
It's also been interesting to see which kids have a tendency to spend and which kids have a tendency to save. The Greenlight debit card for kids has allowed me to more easily see those patterns as I see one of my child's money amount climb while the other two continue to dwindle despite continuing to earn money.
It's also taken a lot of pressure off of me as a parent to say 'yes' or 'no' to things that they want to buy at the store. I can help guide them and remind them of their larger savings goals when they want to buy themselves a treat or a drink at the store.
How does the Greenlight Card help kids save?
They literally have thought of everything when it comes to helping kids learn how to save money. They have the option to set up savings goals (multiple if you want!) to help remind and motivate them to save their money for something more worthwhile instead of just candy.
My favorite feature is the 'change' feature where you can choose where the leftover change should go after purchase.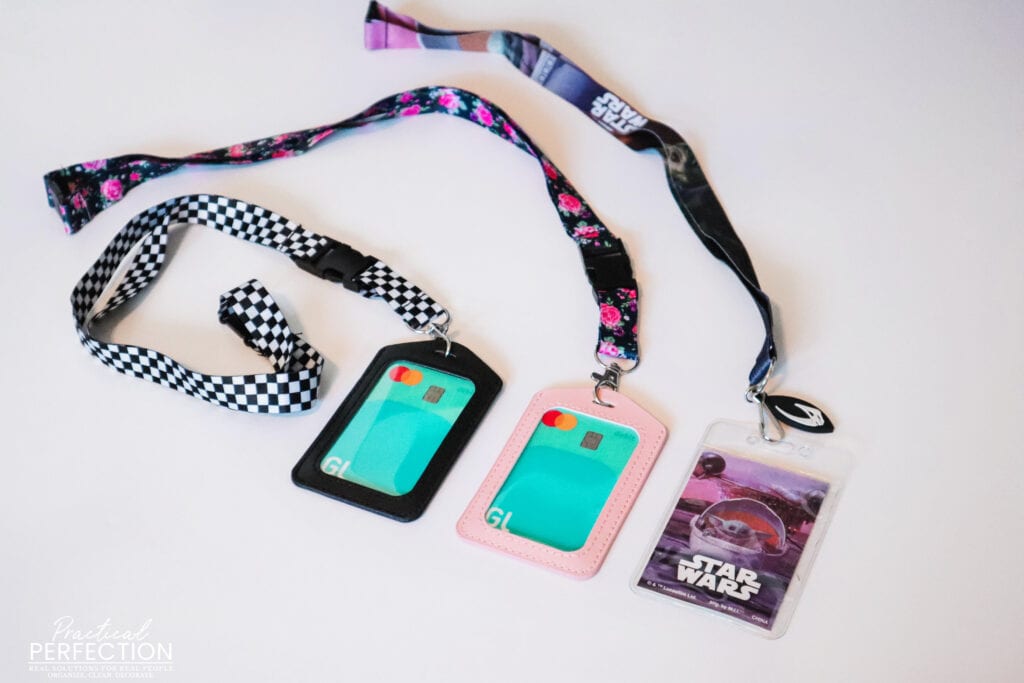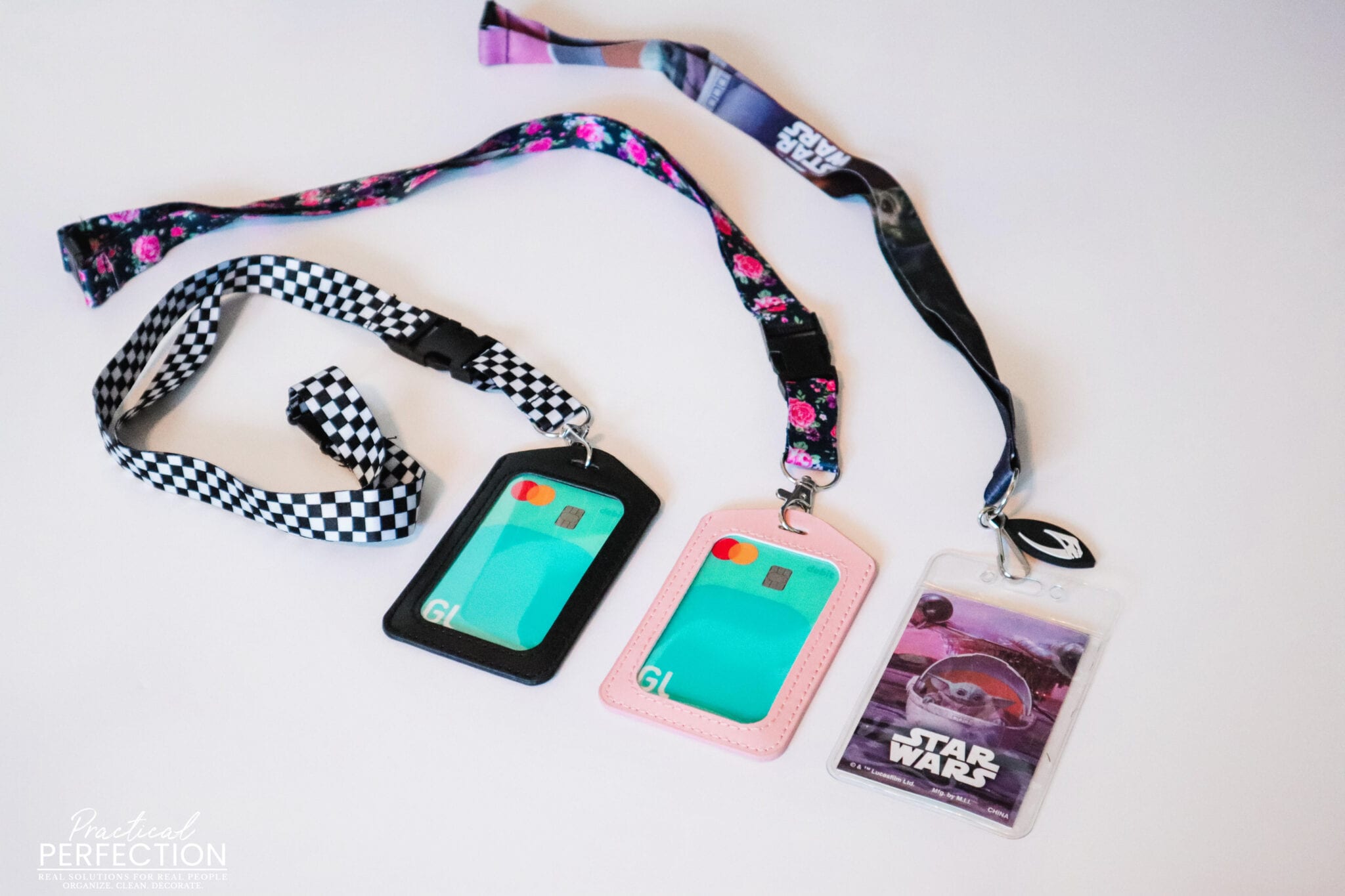 For example, if your child spends $1.80 at the store, you can choose where the remaining $.20 goes (rounded up to the nearest dollar). You can choose to have it remain in their spending account or you can have that $.20 automatically transfer to their general savings account! There are entire apps that do that for adults to help them gradually build savings accounts. It's basically a painless money-saving technique that you or your kids won't even notice.
Are there any downsides to the Greenlight debit card?
In the few months that we've been using the Greenlight debit cards, I haven't found one feature that it's lacking. At one point, I thought that I had found a feature that wasn't included in the app. But upon further research in the app, I found that the feature was there all along, just in a different place than I would have initially thought.
To say that the Greenlight Debit Card for kids has been thoroughly thought out is a huge understatement. I am so happy that I discovered this tool! It is going to be such an incredible asset to our family and it has already made my life so much easier! No more running to the bank to get money so I can pay my kids for the extra chores that they've done. I can just hand them a card and let them get to it.
The Greenlight debit cards are so easy to use, that my kids have been able to teach themselves how! They were easily able to learn about the different features like using their allowance in order to set up an account for saving or investing. This is such a great way for parents and kids alike, not only because this type of teaching empowers children but also because it provides more time for parents.
I am now confident that my kids will be financially literate by the time they are 18 thanks entirely due to our experience with these Greenlight debit cards!