10 Bedroom Organization Hacks for a Clutter-Free Sanctuary
Your bedroom should be a place of peace and relaxation. But if it's cluttered, that's not really possible. Your brain has a hard time shutting down at bed when there's too much going on around you. So, in this post, we will share 10 bedroom organization hacks to help you create a clutter-free sanctuary!
These tips will help you get your bedside table organized, save space in your closet, use vertical space to your advantage, and much more!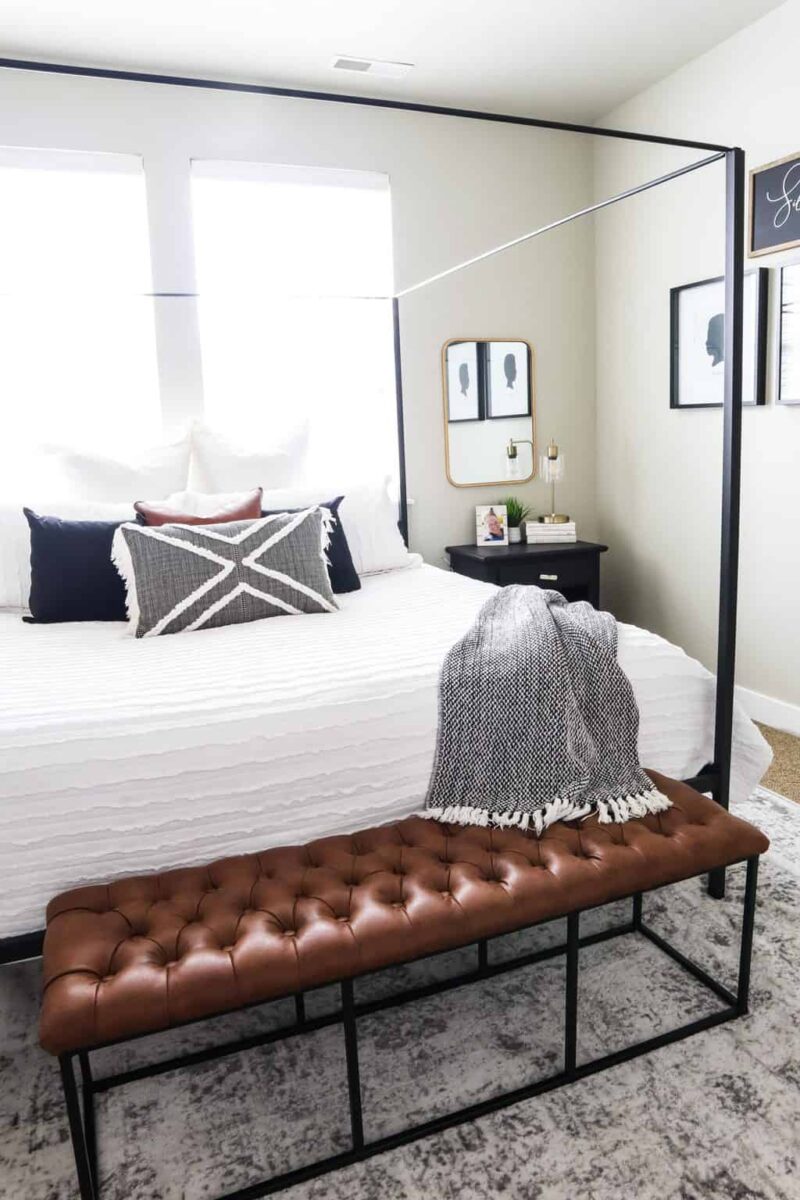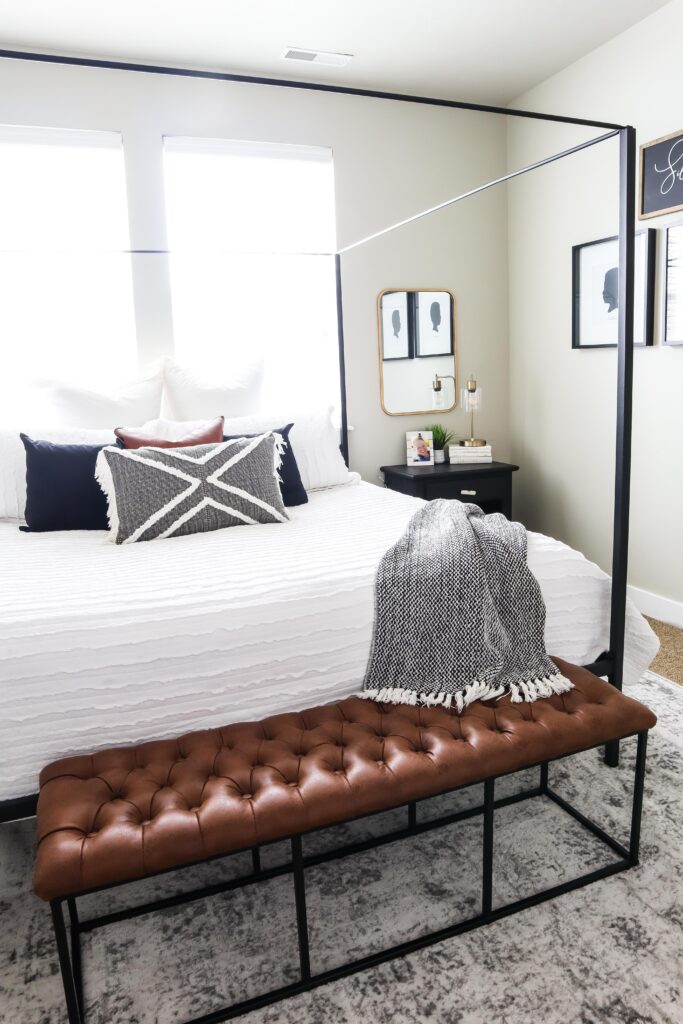 Bedroom Organization Hacks
Because there are a lot of different spaces within your room, we have broken the tips down by area! This post should give you lots of great storage ideas and hacks for bedroom organization.
Organizing Your Bedside Table
First, let's talk about organizing your bedside table. Your nightstand is a key piece of furniture in your bedroom. It's probably one of the last things you see before bed and one of the first things you see when you wake up. So you want to make sure it's organized. Here are a few tips for organizing your bedside table.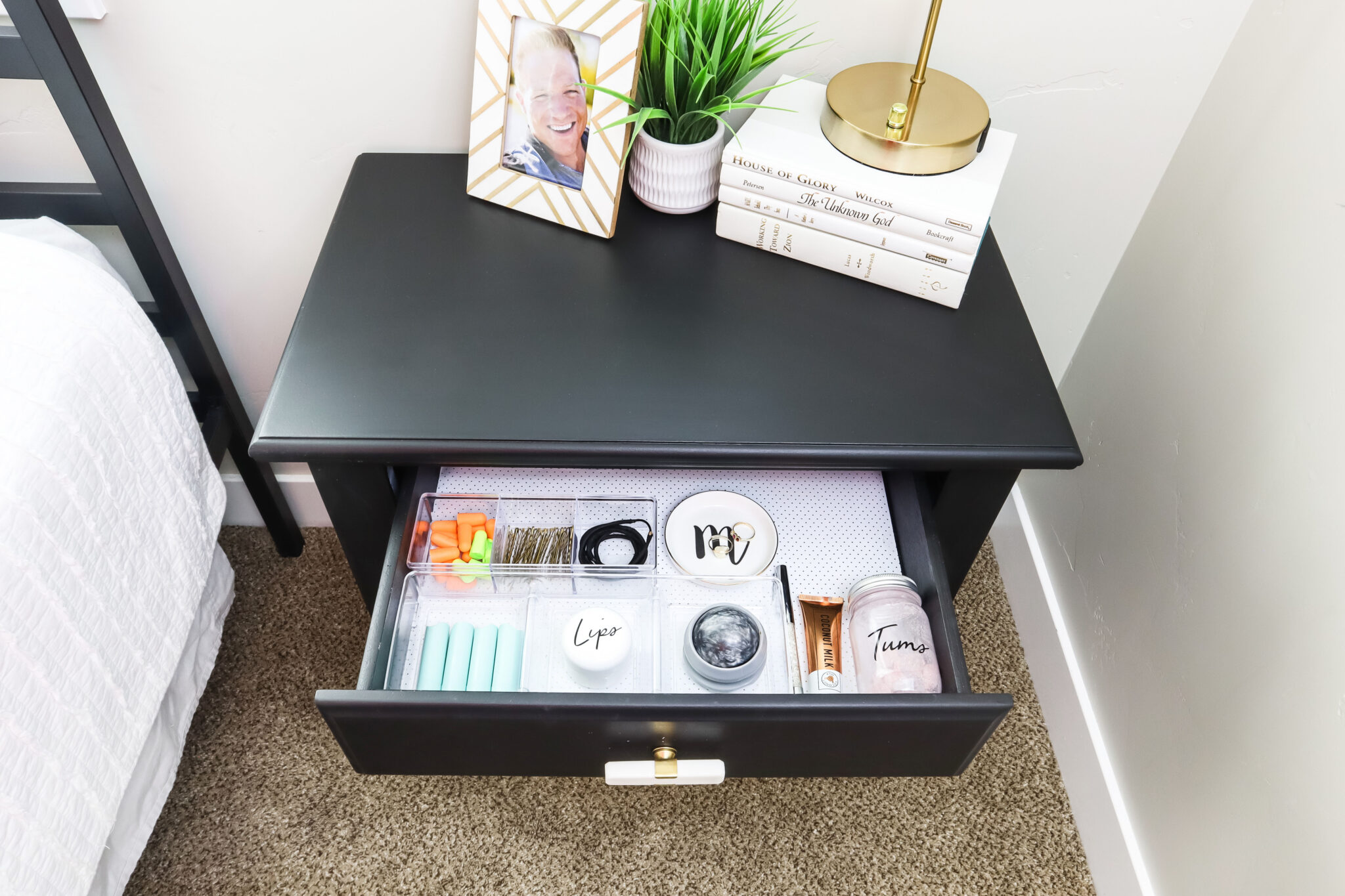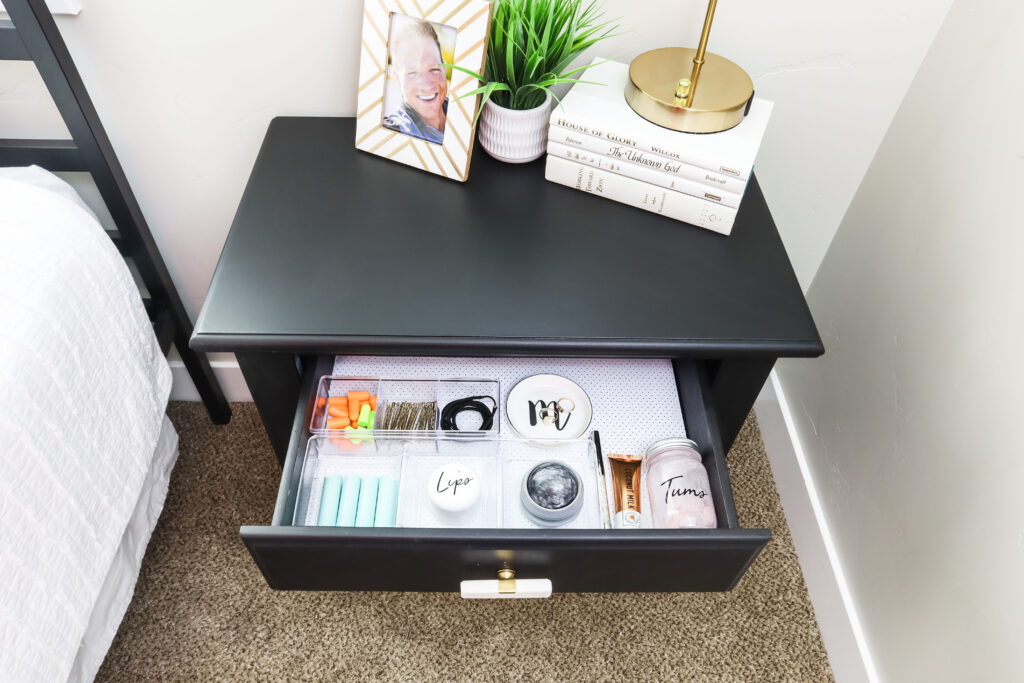 Use a tray or organizer in your drawer.
To really organize your nightstand, you should use a tray or organizer in your drawer. This will help you separate your items into categories and make it easier to find what you're looking for. You can use a tray for things like your phone, reading glasses, remote control, lotion, and more.
Store frequently used items within arms reach. That might mean on the top of your nightstand, or just in an easy-to-reach space in the drawer. I do recommend that you keep the top of your bedside table as empty as possible. That will help your bedroom look more organized.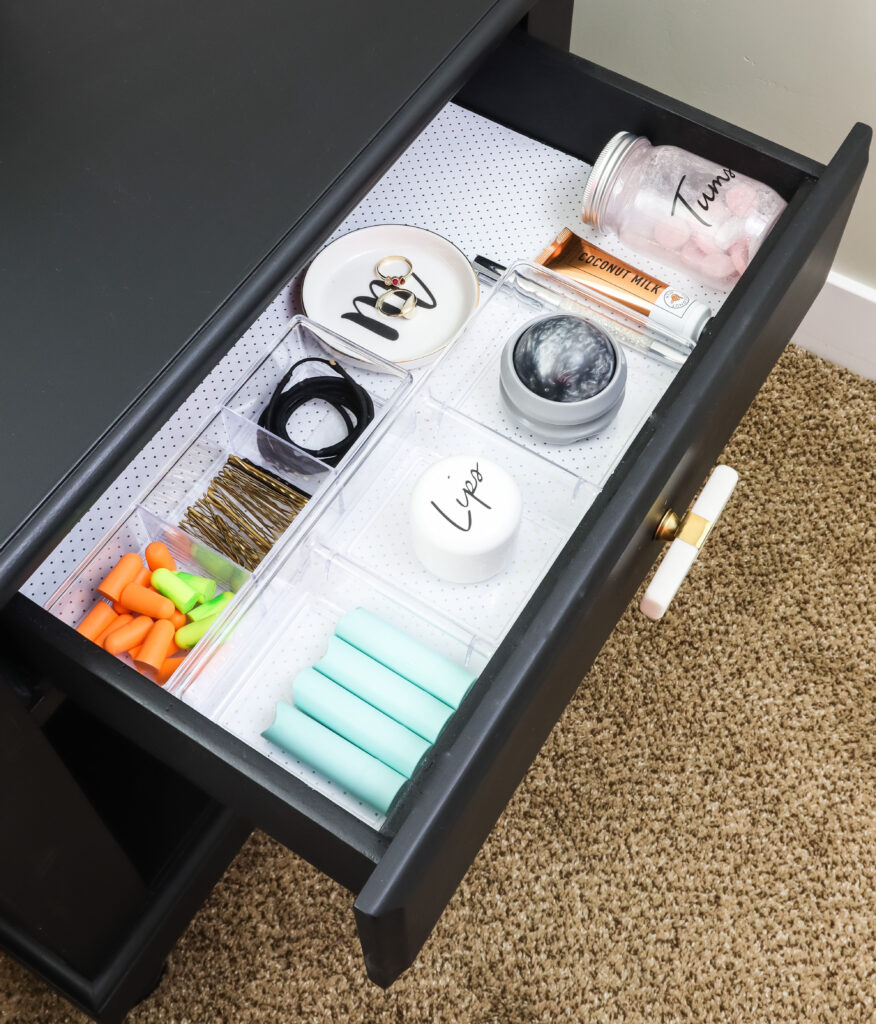 You can search for drawer organizers online, or you can make your own drawer dividers with wood or cardboard.
Limit what you keep on your bedside table.
One great hack for keeping your nightstand organized is to limit what you keep on the surface of it as well as in your drawer (or drawers). By limiting the items you have on your bedside table, you are automatically limiting the amount of clutter.
If you use an alarm clock, only keep that on your bedside table. If you read in bed, only keep your book and glasses on the table. You get the idea!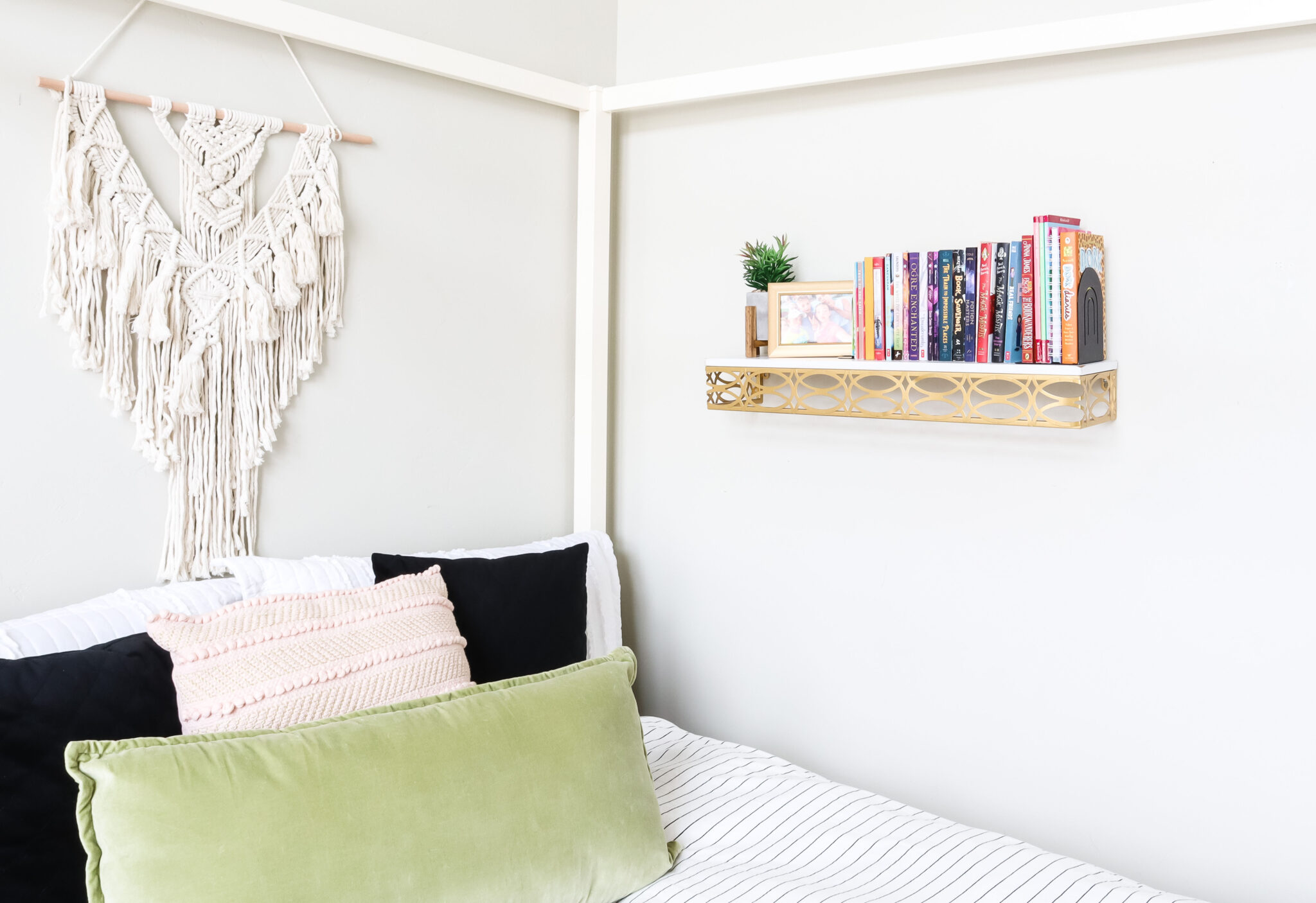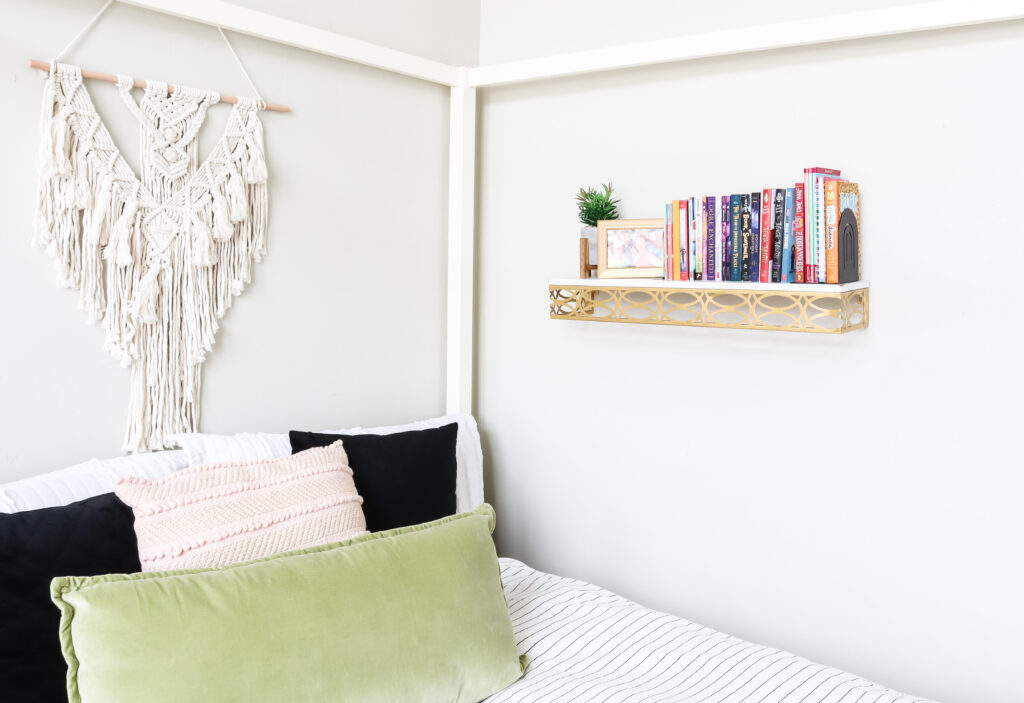 Another way to save space on your nightstand is to hang things from the wall or ceiling. There are lots of cute floating shelves you can install on your bedroom wall above your nightstand to place items like books, picture frames, or whatever else you want nearby. You can get a floor lamp to save table space too!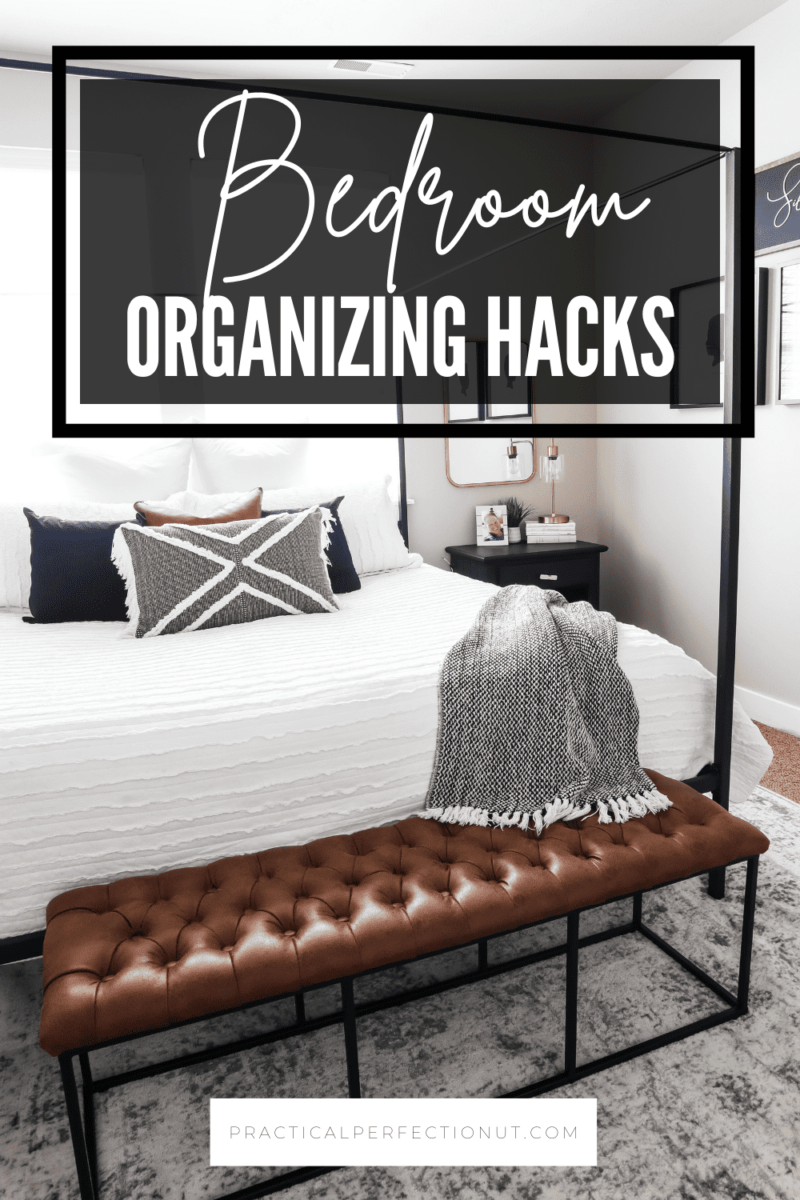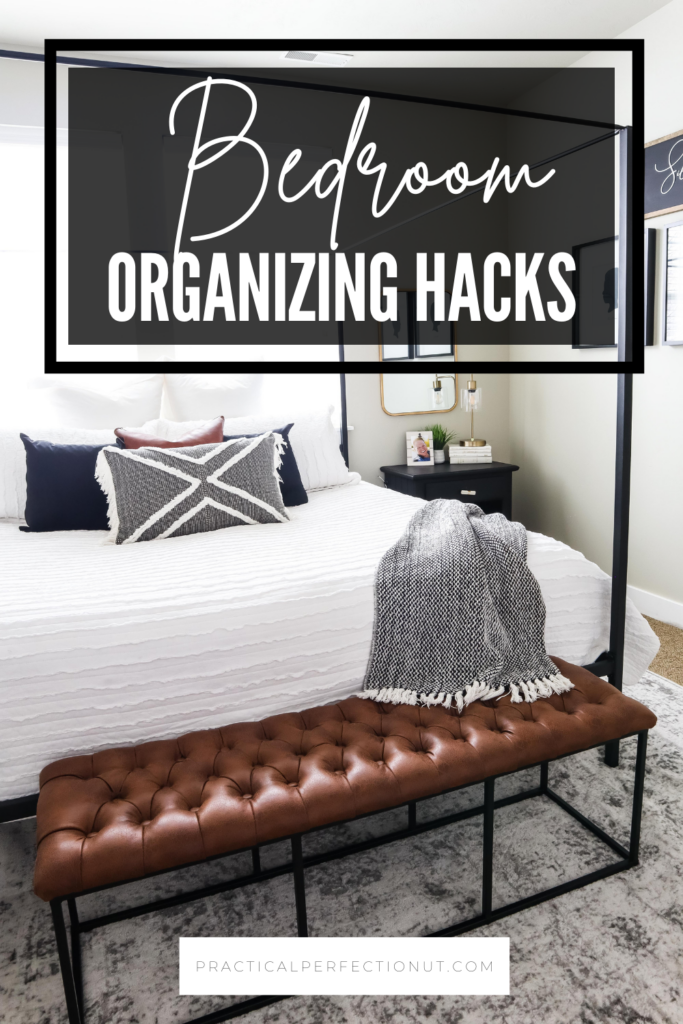 Hide charging cables.
I would also suggest organizing your charging cords, potentially with a charging cord organizer to keep them tucked behind the bedside table. That will just keep your room looking more organized and neat!
To hide charging cables in your room, you can buy or make a bedside caddy. It's basically a little caddy that hangs on the side of your bed and has enough room to store all of your cords and act as its own charging cable organizer, plus a couple of other small items like your phone or watch. You can also drill a hole in your bedside table to have the cord stay in there and just come out the back of the drawer to plug into the outlet.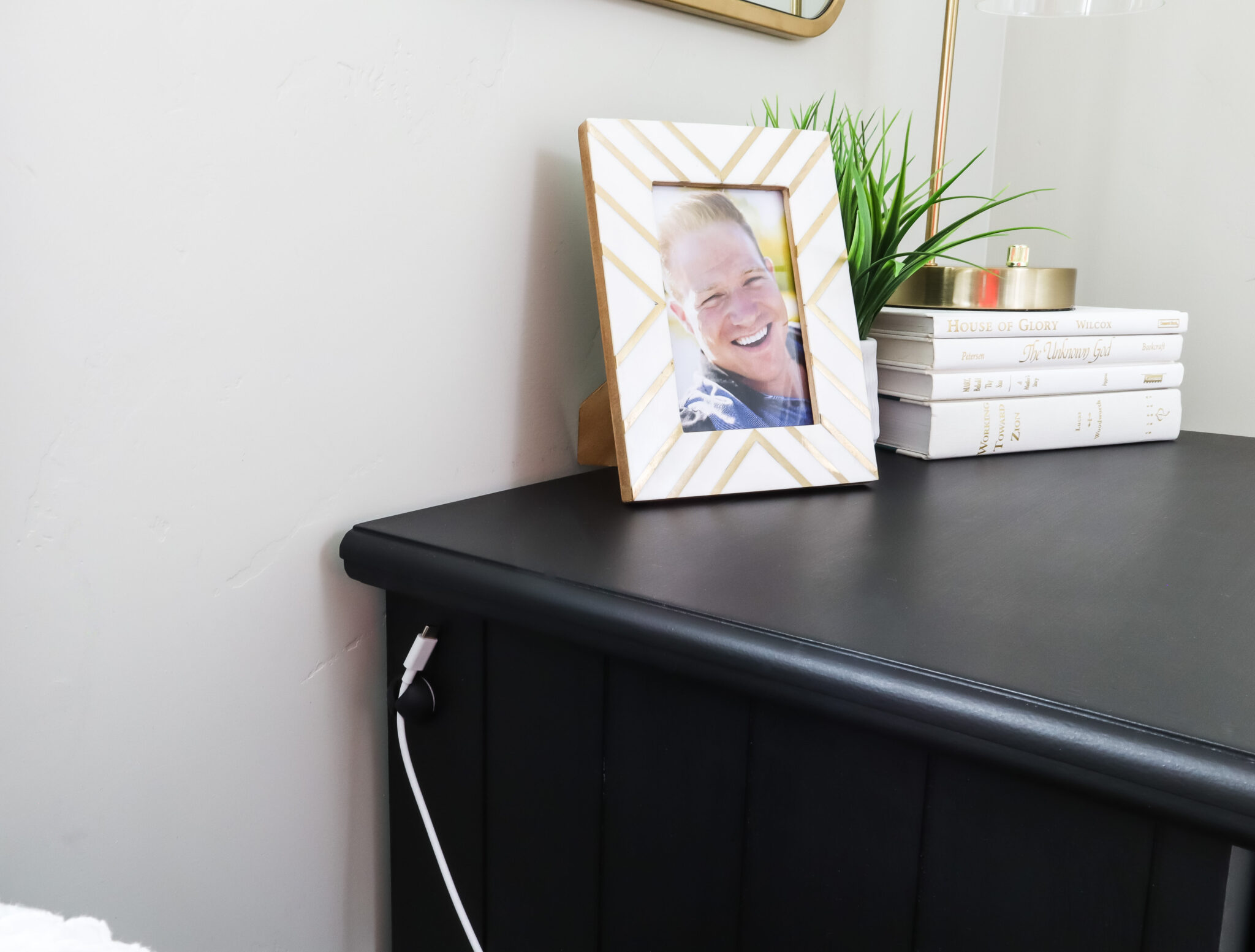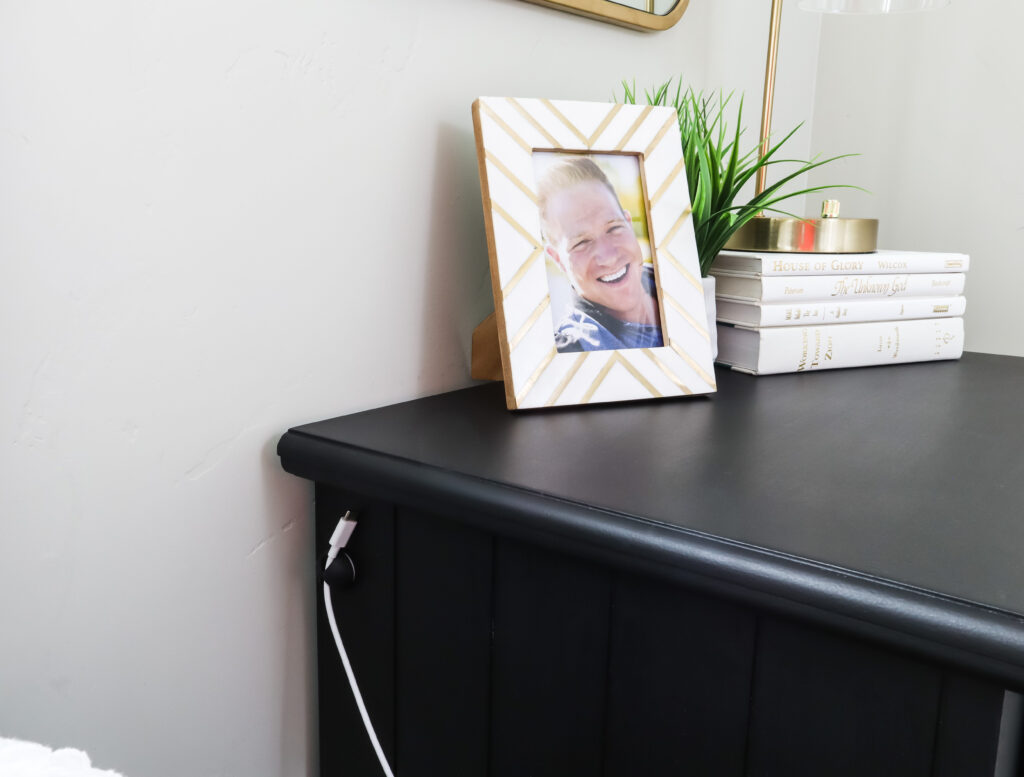 Overall, just take a moment each morning or night to clear off any clutter that may have found its way to your nightstand. This will keep it organized in the long run.
Organizing Your Closet
If you are in a bedroom with not much closet space, you might be struggling to figure out how to fit all of your clothes in that tiny closet. Well, don't worry, we have some storage hacks for you.
Install tension rods and use vertical space on your closet door.
The first thing you can do is install some shelves or rods to help use the extra vertical space in your closet. You can also buy organizers that hang from the rod and create more storage space.
Make sure to use a shoe organizer for organizing and storing shoes. You can easily find a shoe organizer that hangs on your closet door which will keep your closet floor free and create extra space for you to put in a dresser, additional drawers, or extra storage containers.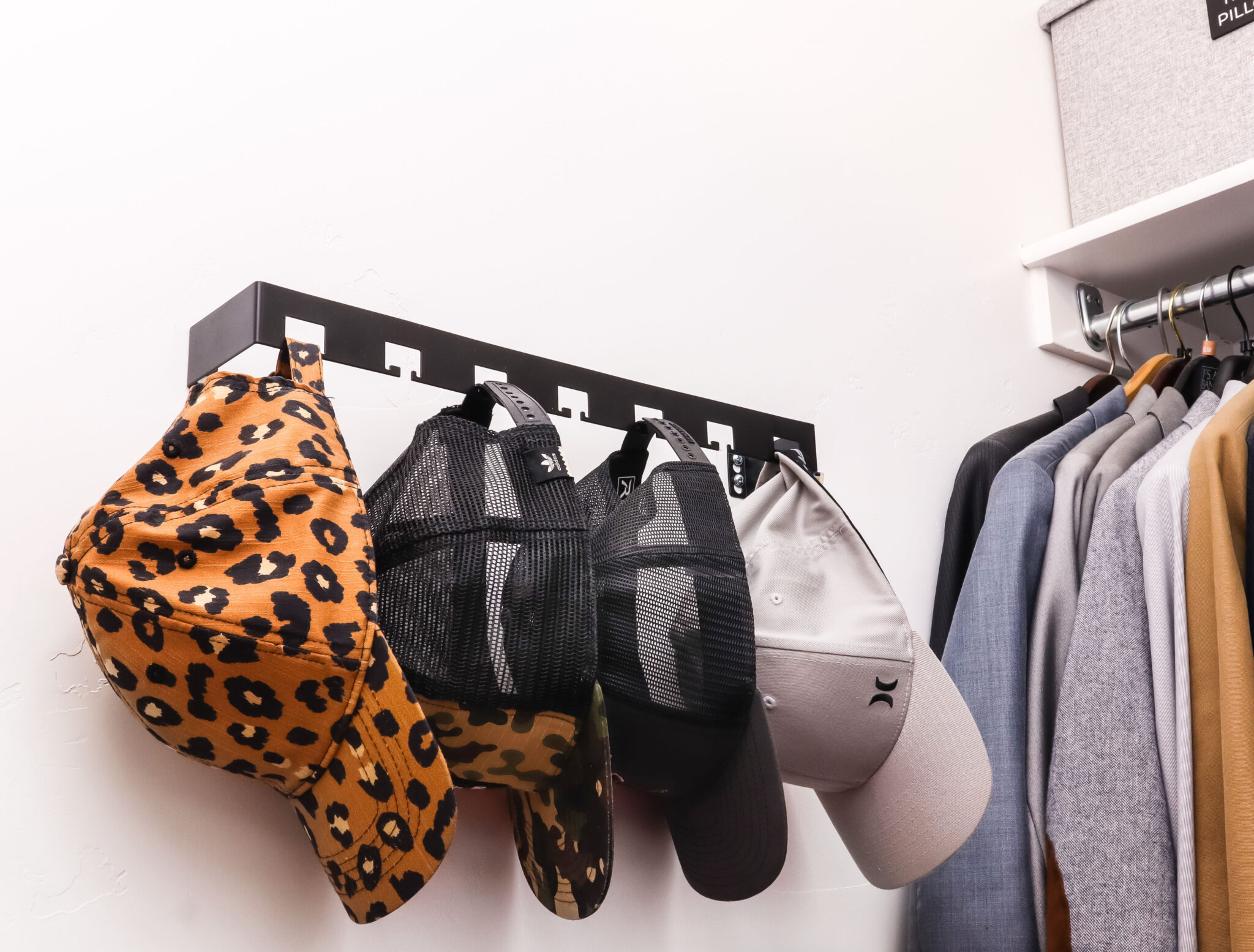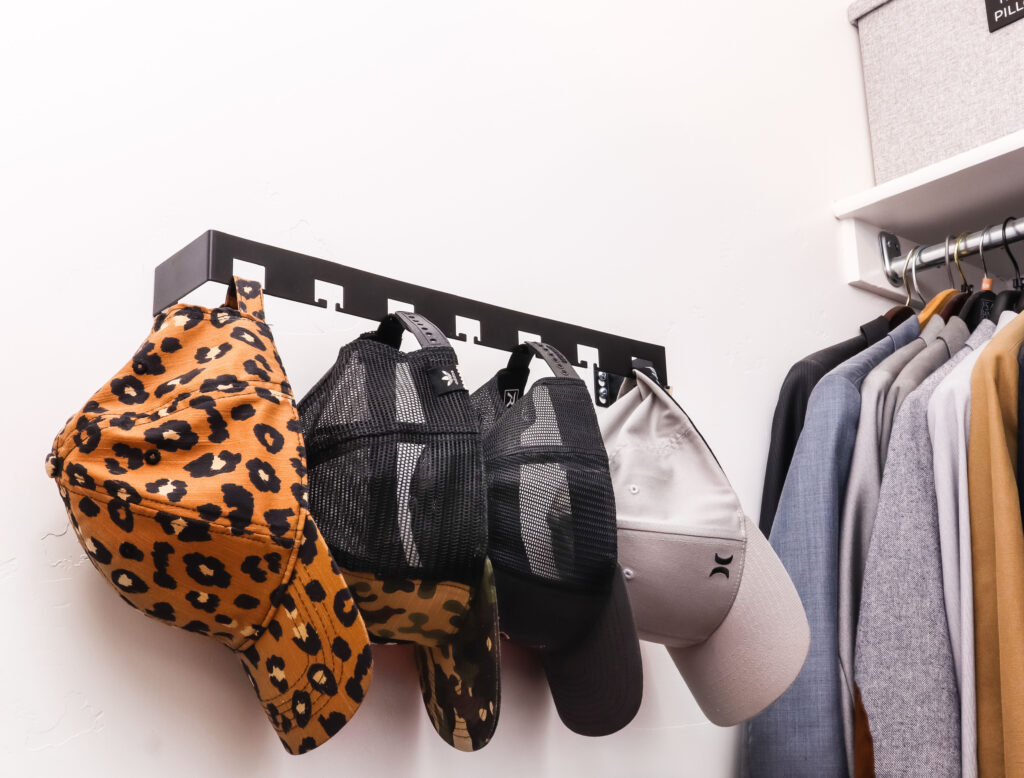 Use s-hooks to hang clothes.
One great hack is to use s-hooks or hanger hooks for a lot of your clothes. If you have a lot of camisoles, belts, tank tops, or easy-to-hang items like that, you can stick them all on a hook hanger and save space in your closet. This is a great way to store bras too!
If you can, you can also keep the floor space as neat and organized as possible by getting a hanging laundry basket instead of keeping your laundry basket on the floor.
Organizing Under Your Bed
Under your bed is often just wasted space, so replace that with under-bed storage!
Get bed risers for additional storage space.
If you don't already have a platform bed or a bed with built-in drawers, you can find bed risers for a pretty great price. Just raise your bed off the ground a few more inches and you can fit storage bins underneath.
Using storage bins under your bed frame is a great way to cut down on clutter on the floor space (since you can store those items under your bed) and it can be great for your closet as well!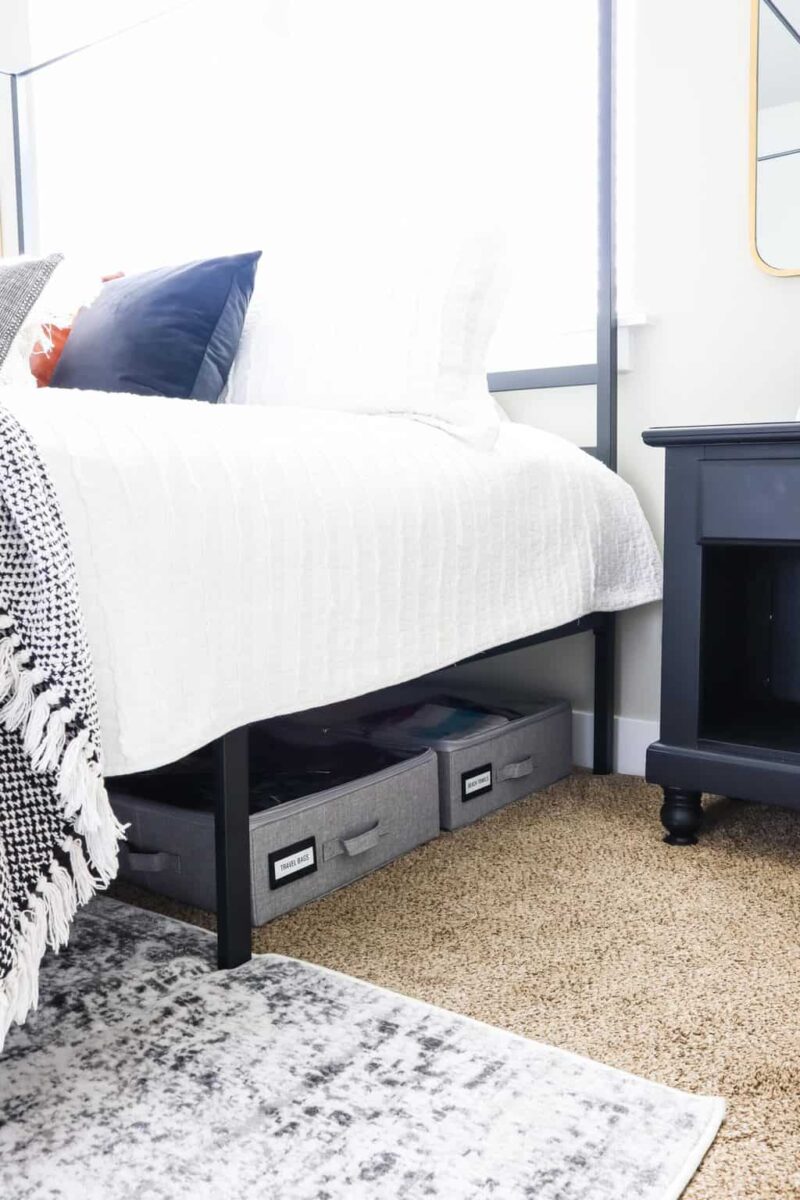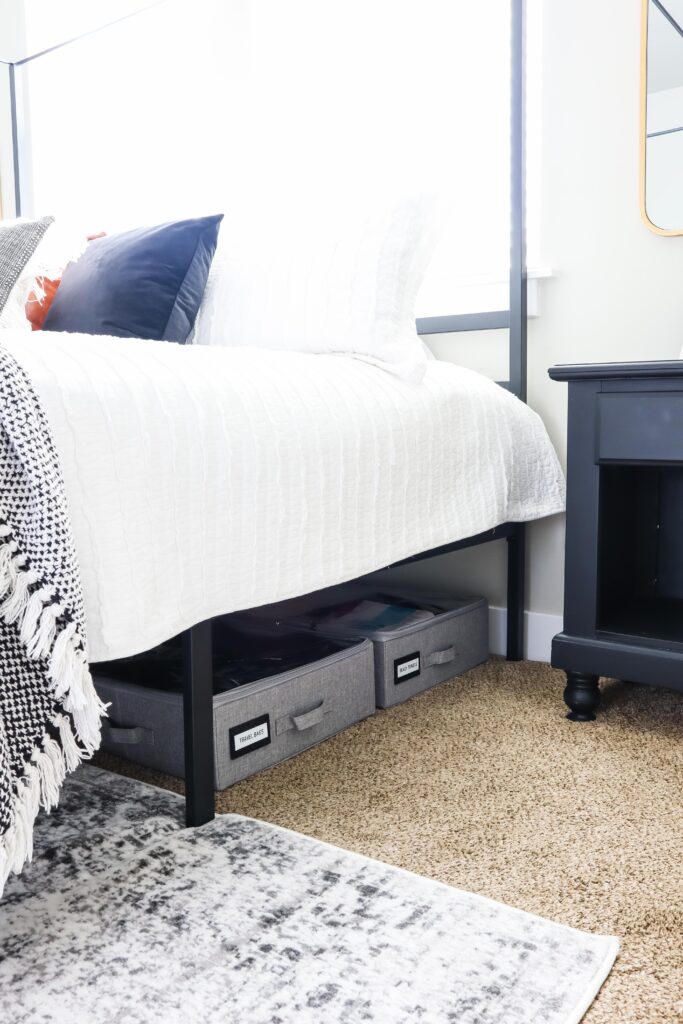 Store any seasonal clothing in bins under your platform bed, and now you don't have bulky coats taking up valuable space.
If you don't want to buy containers or storage cubes to fit under your bed frame, you can convert things like old bookshelves into under-the-bed storage.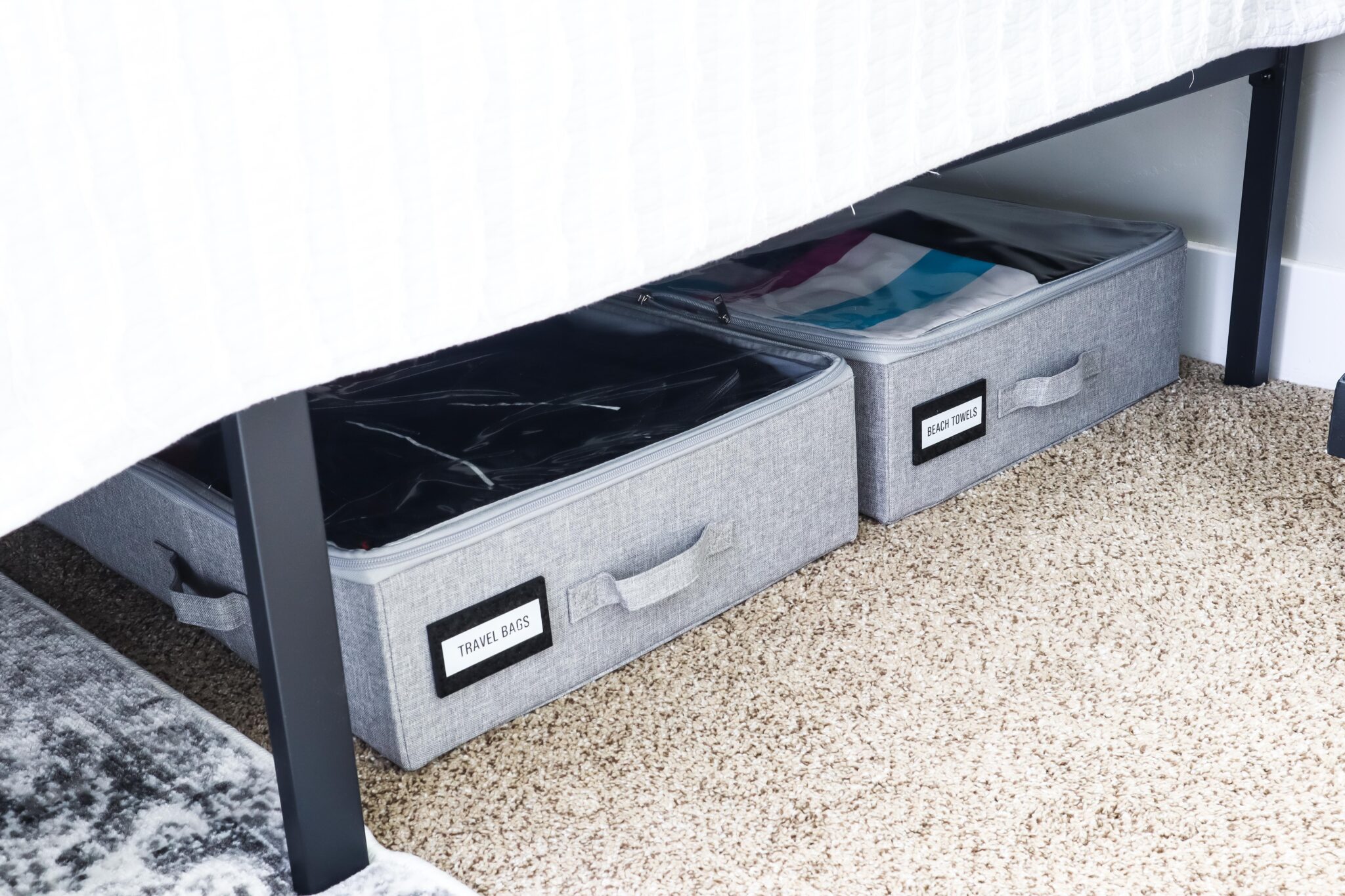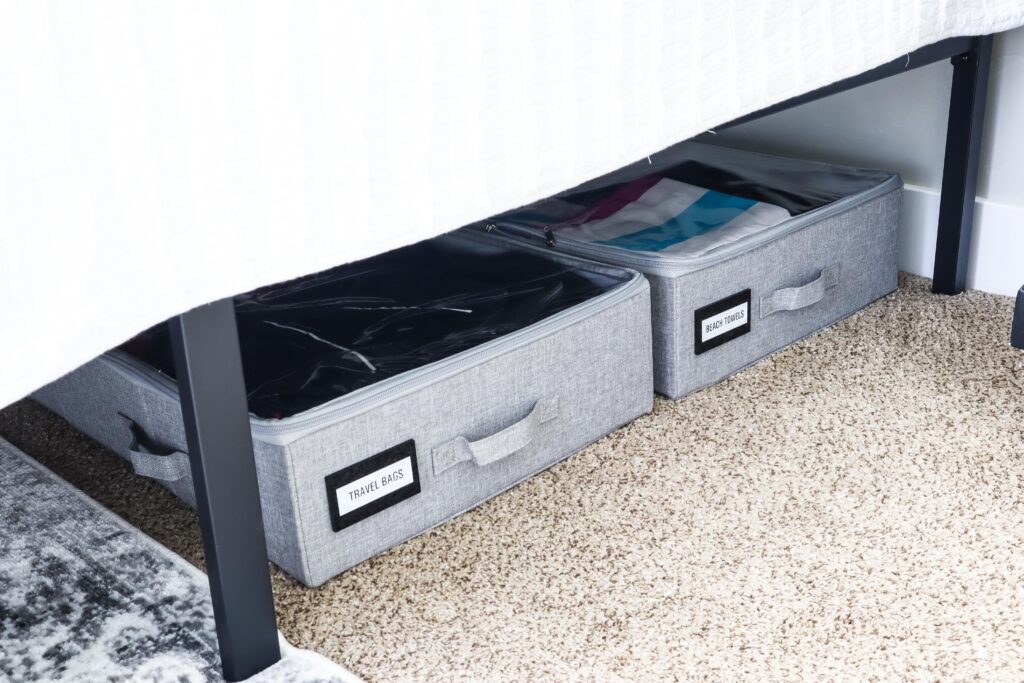 Shop Under The Bed Organizers:

Organizing Your Dresser
Organizing your dresser is key to having an efficient bedroom. If everything has a place, it will be easier to find and put away.
Label and categorize your drawers.
Label the back of your dresser drawers with what goes in them. It can be helpful for both you and guests who may stay over at your house. So on the inside of your dresser drawer, just add a label with the category of clothes that belongs there.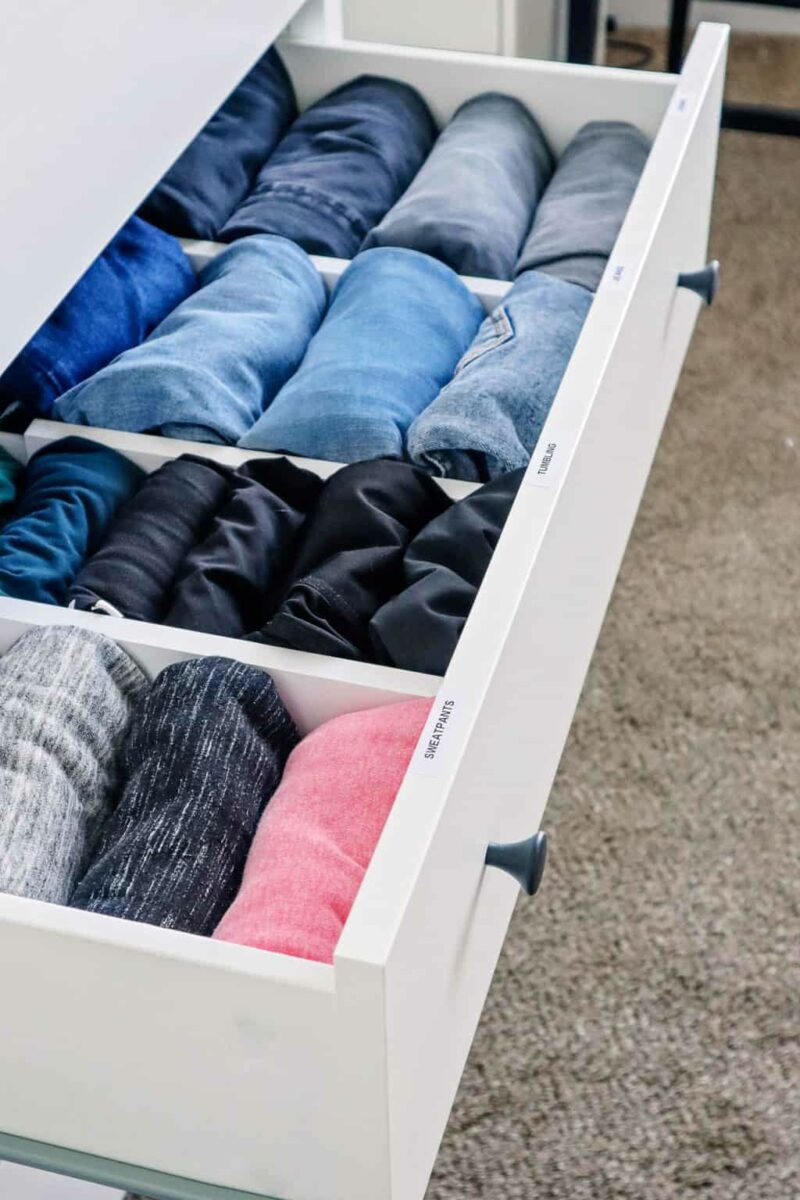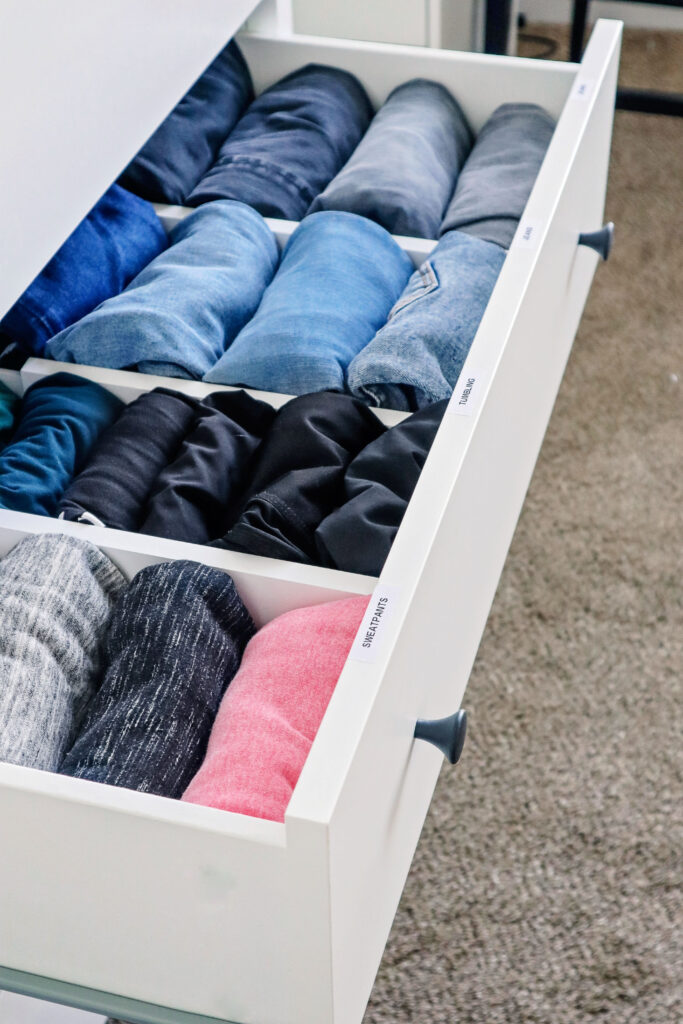 If you have a lot of clothes, consider using drawer dividers to separate them into categories like shirts, pants, and skirts.
File your clothes in your drawers.
Another great way to save space in a tiny room and small drawer space is to fit as much as you can in the dresser by filing your clothes. Basically, you're folding your clothes in a certain way so you can "file" them in your drawers.
Not only is it a great way to save on closet space and keep your drawers neat, but you can also easily see and get out any clothes you need. This article has a great tutorial for how to file-fold clothes.
my Must-Have Labeling Tools
These links give me a small commission (at no cost to you) that support my website.
Organizing Extra Storage
There are lots of places to put that additional storage, even if it might not feel that when you stand back and look at your tiny bedroom. So here are a couple of bedroom storage tips you can try to really maximize space.
Use wall space.
We've already discussed this a bit, but one of our favorite storage hacks is to use wall space. Install some sturdy shelves on your bedroom wall and add some cute baskets. You can fill those baskets with knick-knacks or use them to store toiletries and other accessories.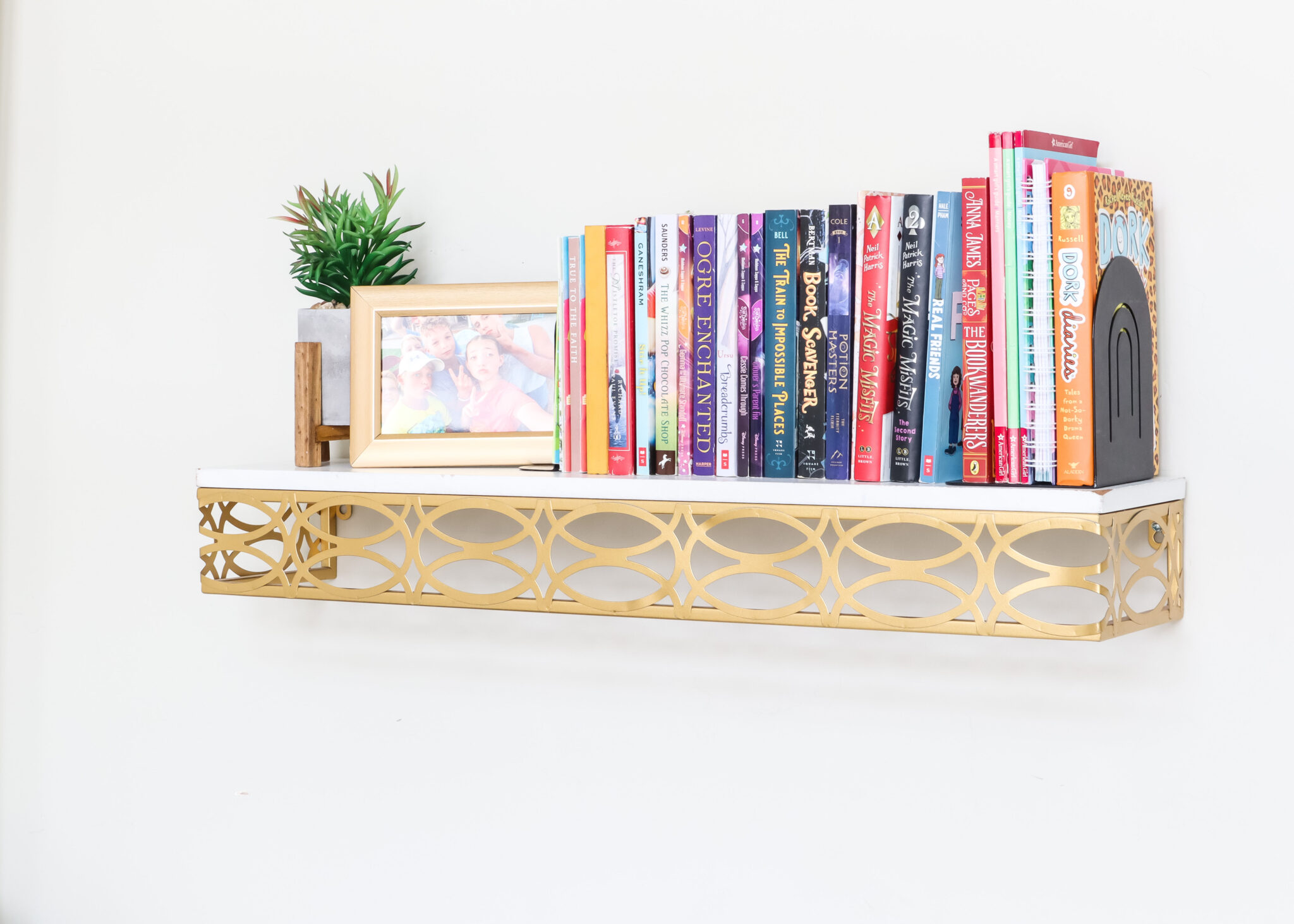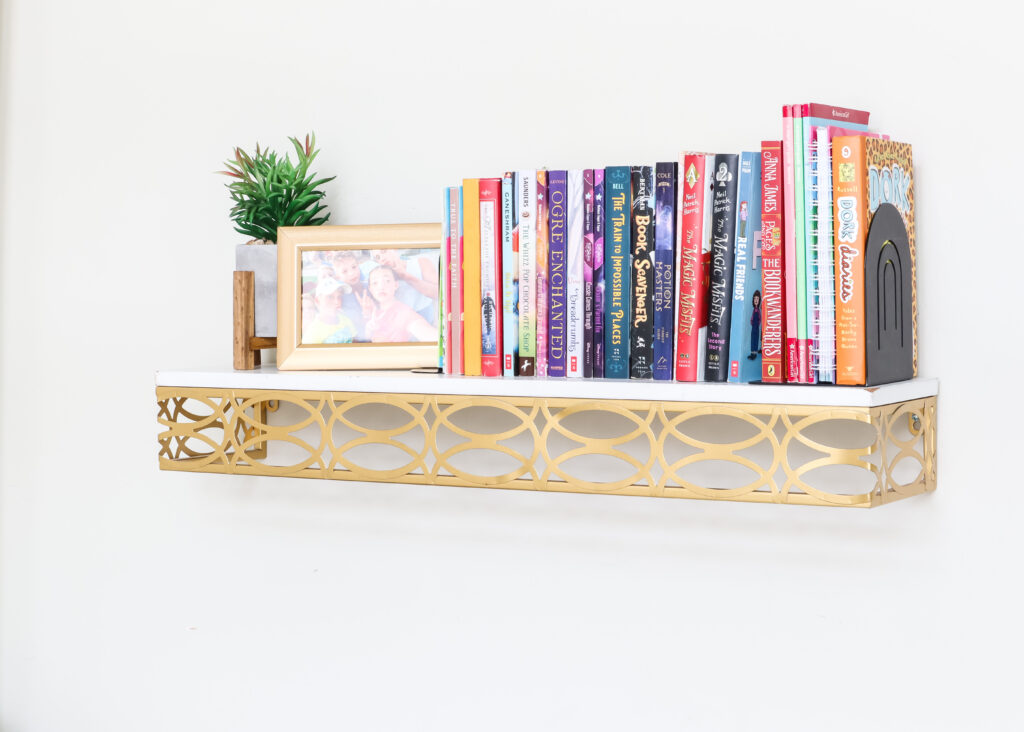 Installing shelves is an easy way to fix any bedroom storage issues you have. They work great in small bedrooms because no matter how small your room is, you'll always have shelf space! You can easily find floating shelves online or, if you like DIY projects, you can make some DIY shelves.
Get products that give you storage space.
This works better if you're re-organizing your room from scratch, but it's still a good thing to keep in mind.
If you're really looking for more space, look for furniture and products that give you that storage space… like already built-in!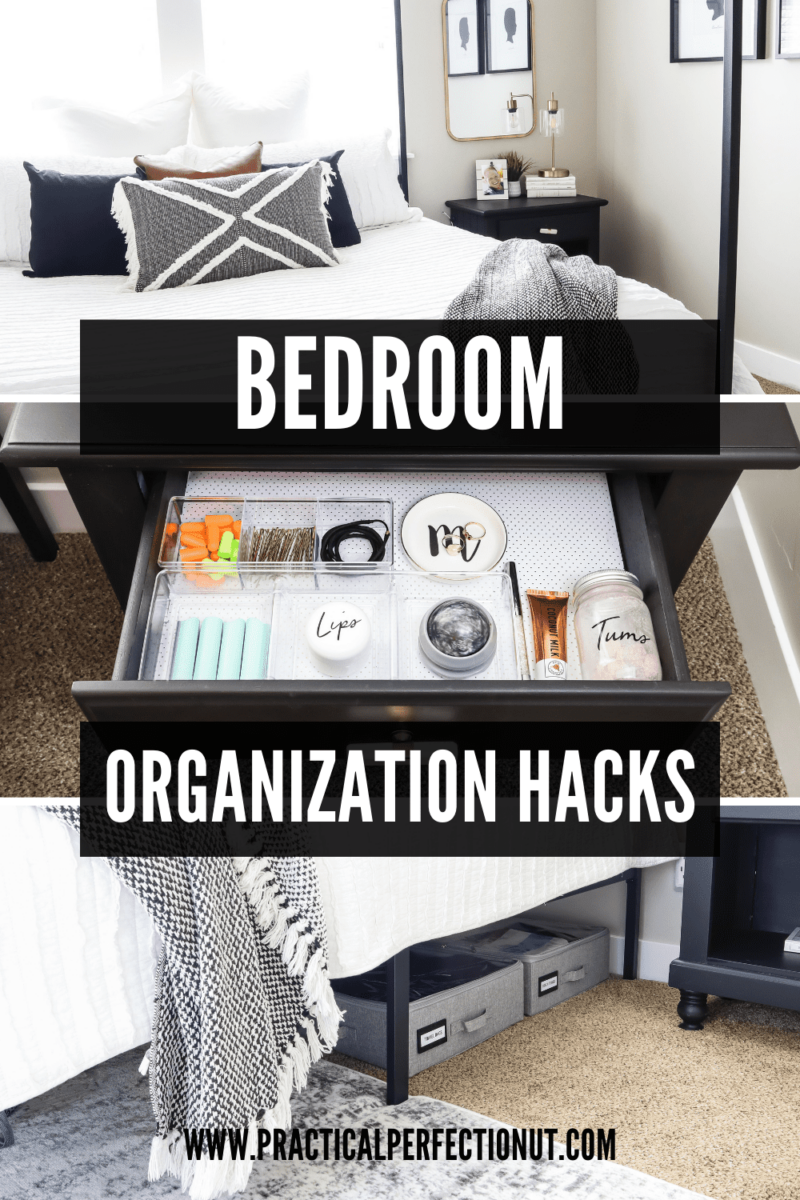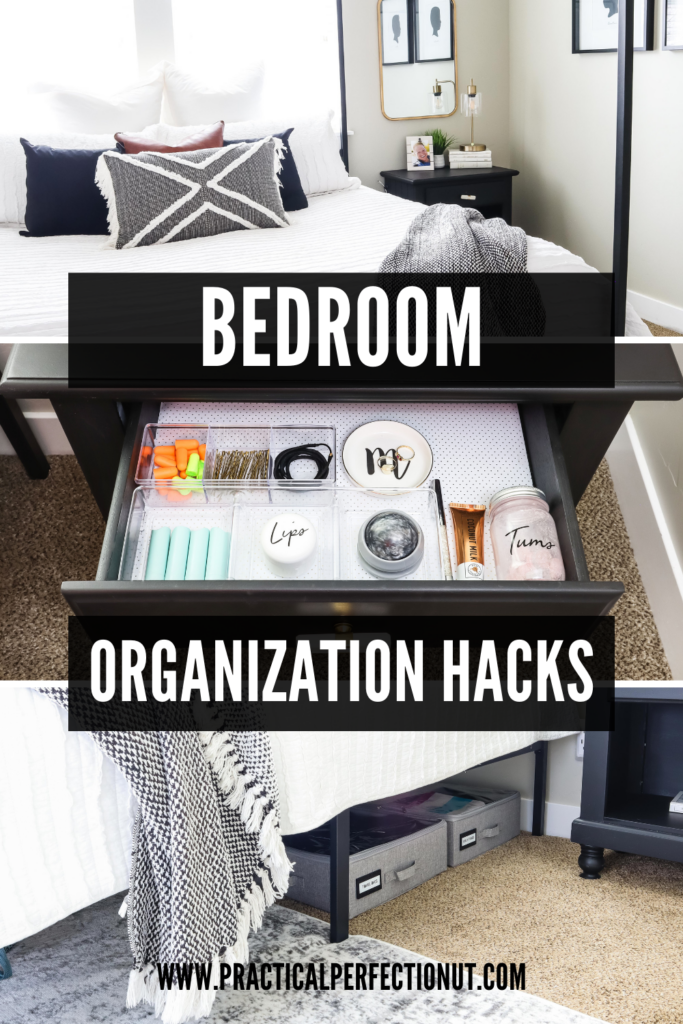 You can find a storage bench for the end of your bed, so you can sit on the storage bench and use it as seating and as extra storage space. You can get a bed with built-in shelves, or other furniture items that have extra space you can use.
Bedroom Organization Hacks Are Only the Beginning!
Remember, use your closet door, bedroom door, and drawer space to fit all your stuff in organized, tidy ways. When you use the storage space you have and create even more space by hanging a floating shelf or installing corner shelving, your tiny bedroom (or big bedroom!) can become an organized bedroom oasis.
But bedroom organization is just the beginning!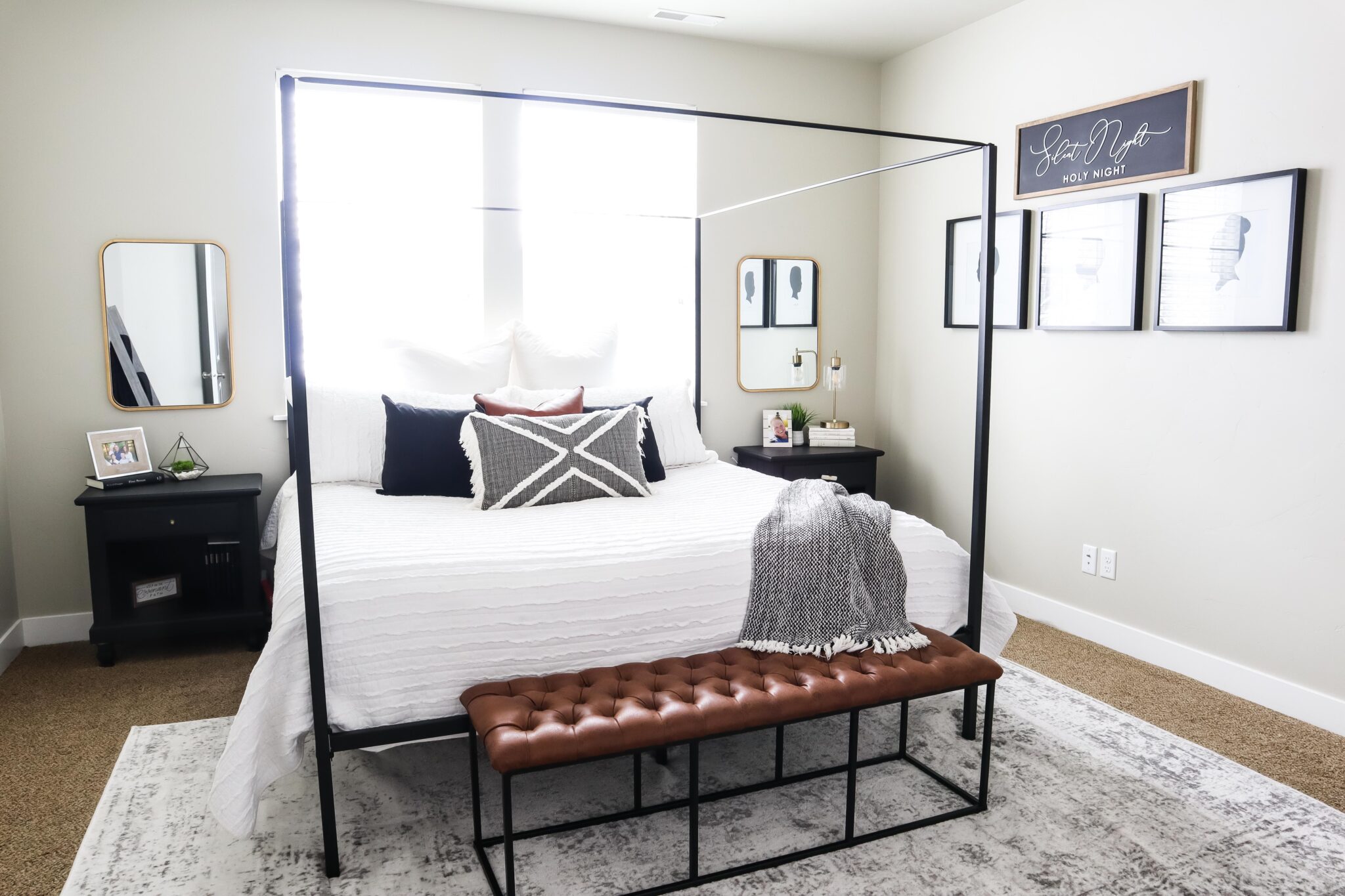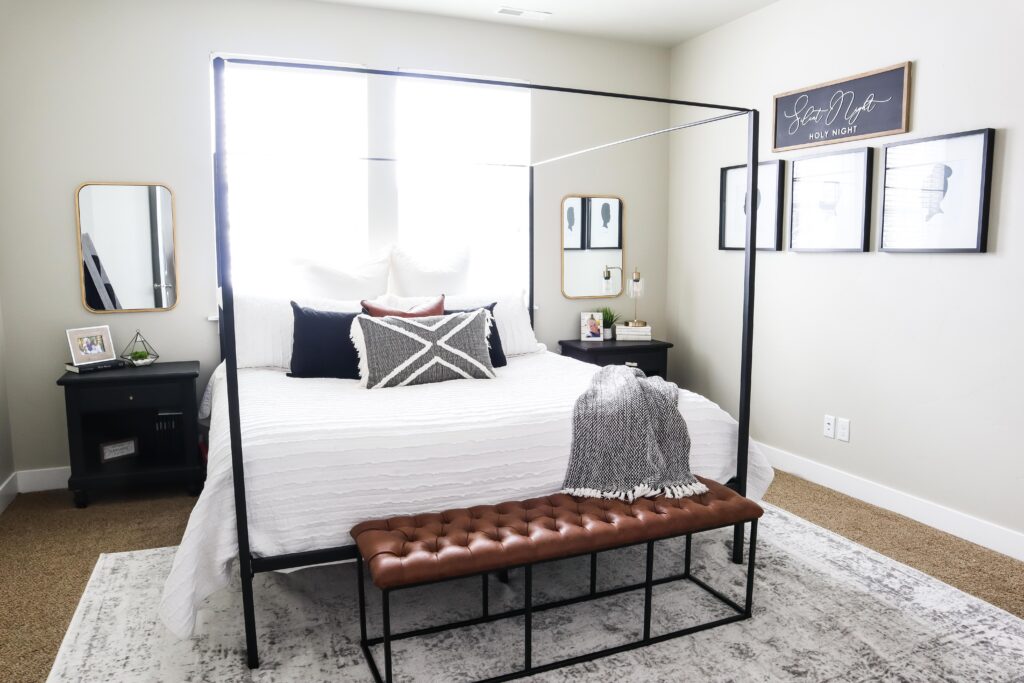 Add picture frames to the wall and make sure you give it personality. Yes, you want your room to be organized, but being organized does not mean that it has to be this totally spotless space with zero personality! Make sure you fill your bedroom with things you love, so you can enjoy being in there.
When your bedroom is a place you love, it will be so much easier to keep it organized and clutter-free!