35 Fall throw pillows to transform your home This Fall
Fall is a time of change. Leaves fall from trees, the air gets crisp and cool, and people spend more time at home instead of going out. It's also a great opportunity to change out your home decor to reflect this season! Throw pillows are an easy way to add fall flair without breaking the bank – they're inexpensive and come in many different styles that you can mix and match with other fall decorations. In this post, we will go over some fall throw pillows that are stylish but won't break the bank!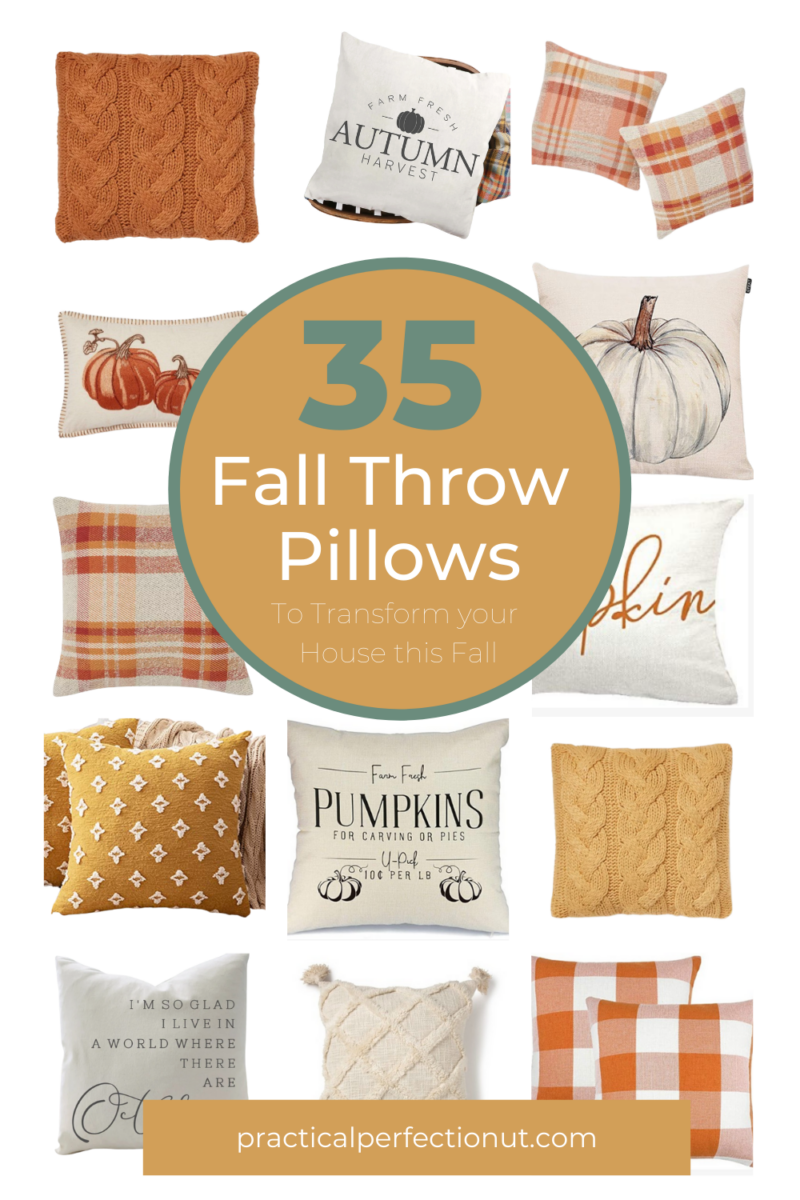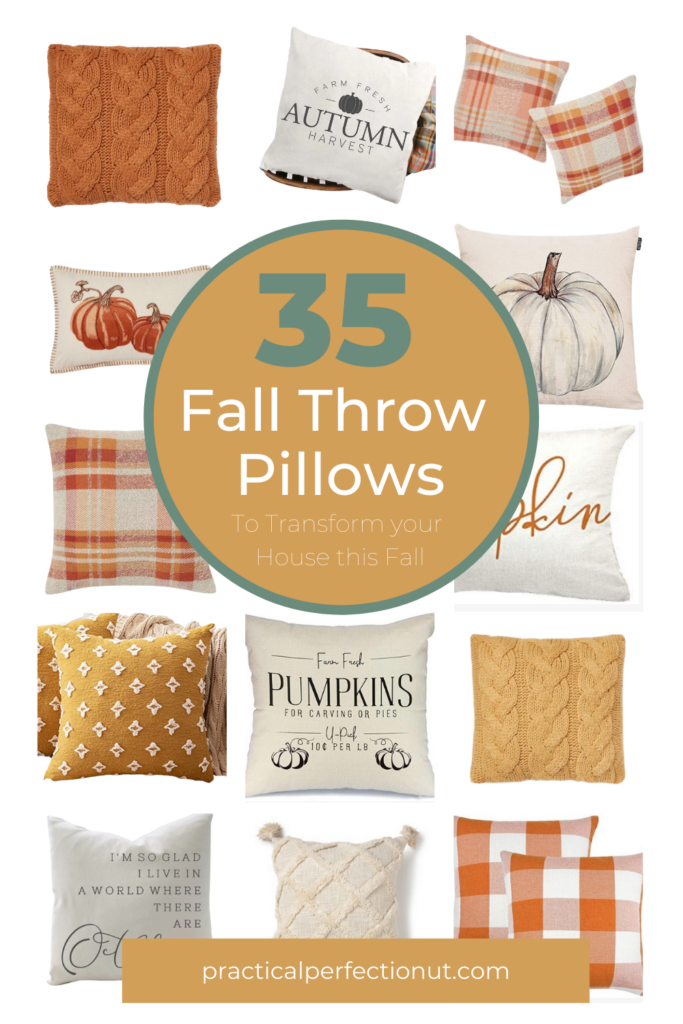 One of the easiest ways to change up your home decor on a budget is by using throw pillows. The fall season is a great time to add fall-themed pillows, and there are many inexpensive options that you can choose from!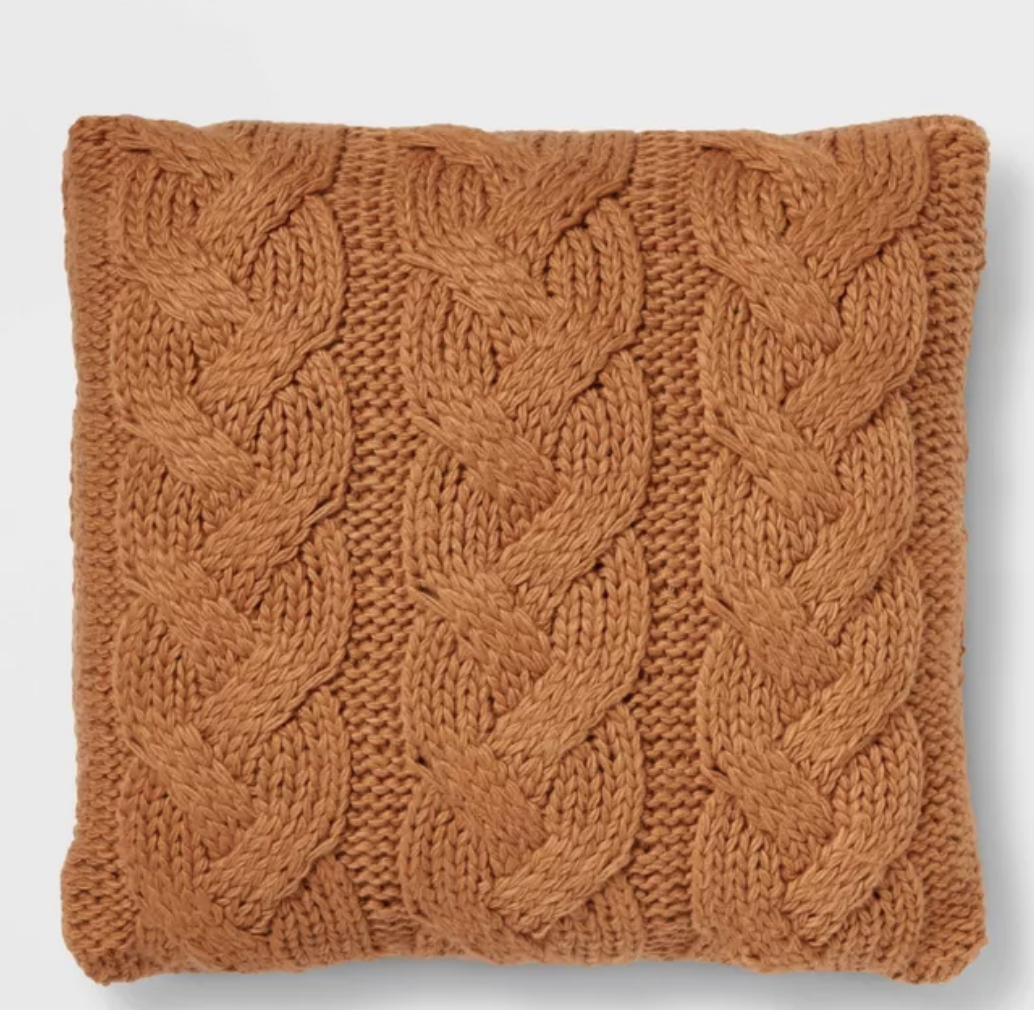 Orange Knitted Pillow | Autumn Harvest Pillow | Orange Gingham Pillows | Love Octobers Pillow
A good fall pillow should reflect the fall season while also being stylish. For example, this one features a beautiful leaf motif in rich autumnal colors – perfect for decorating your home for fall!
How to make your home cozy for the fall season
There are few elements that you can add to your home in the fall that can make it feel cozier and more inviting. You can do this by adding in comfortable textiles such as throw blankets, throw pillows to your sofa can create a feeling of warmth and comfort. You can also add candles to the room to add some interest and diversity to the room.
Using these decor items really adds style to your space while also making it comfortable for the autumn season and fall throw pillows really take it to the next level!
Shop Fall Throw Blankets:

Fall throw pillows vs. throw covers
If you're worried about storing your bulky throw pillows, then there's an easy solution for that! You can easily purchase pillow covers! Pillow covers are great because they are easy to clean and you can put any pillow inside of the pillow cover. That way you can use your everyday pillows inside of your fall pillow covers and you don't have to store the bulky pillow inserts.
The advantage to having the complete throw pillow is that the pillow is typically a bit more decorative. It can include things like embroidery, beading, or other elements.
Pillow covers sometimes tend to be more simple and doesn't necessarily have those added details. That being said, fall throw pillows will be more expensive than the pillow covers because it doesn't include the pillow insert.
How to Layer throw pillows
Sometimes it can be overwhelming to try and decide what pillows will go well together. But there are a few things to keep in mind when decorating your home and deciding what pillows to use.
First, pillows go well together in odd numbers. And as a general rule, so do home decorations. I usually try to decorate with pillows in a grouping of 3. I like this article from Susie that gives more details on the photo below.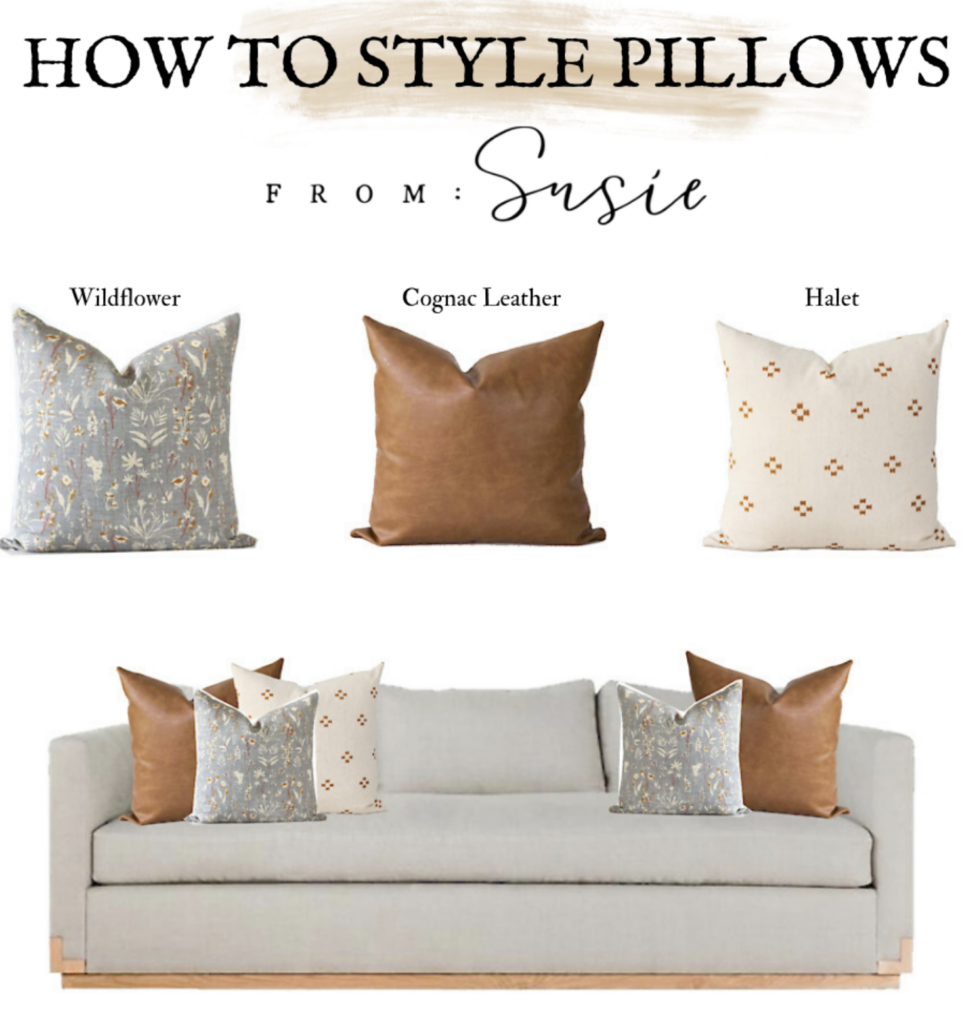 Second, try not to make it too busy. If you have 3 pillows in a grouping and they all have really busy patterns or words, it's not going to look very good. Try to have a basic color pillow, a patterned pillow (such as stripes or plaids), and then a pillow in front with words if you like words.
Fall Throw Pillows
There are some pretty incredible fall throw pillows out there to choose from and it can be hard to decipher pillows that are good quality, versus poor quality.
Everyone loves to cuddle up on the couch with the candles lit and binge-watch your favorite Netflix show. And throw pillows can have a double purpose by changing the look of the room while also adding in comfortable textures to your sofa, depending on what types of pillows you purchase.
Shop Autumn Pillows:

Fall Throw Pillow Covers
When using throw covers, it's important to start out with a good-quality pillow insert. In fact, I highly recommend that you use a larger-sized pillow than the covers that you are anticipating using. This really helps to make sure that the pillow is stuffed well. Overstuffed pillows look much higher-end than pillow covers that aren't very full.
For example, if you have some 18″x18″ pillow covers you'll want to stuff the pillow covers with 20″x20″ pillow inserts to achieve that full, luxurious look.
Remember that these pillow inserts can be used on every holiday to change around your decor!
Shop Basic Pillow Inserts:

Amazon is a fantastic place to get pillow covers. Because of the convenience of Amazon, most people go there first, but it can be hit or miss with the quality and the style. Some fall throw pillow covers are just plain tacky!
I've searched the web for the most stylish fall throw pillows I could find. Some of them are 4 for $12 and some of the more detailed pillows are more. But the great thing is that you can combine the two and transform your home on a budget!