The Best Ways to Organize Your Kids Toys: Systems That Help You Keep Your Sanity
Kids love having toys. But sometimes, too many toys can become a problem. They can quickly clutter up your home and make it hard to find space for anything else. Not to mention, kids can be really messy when they're playing with their toys! That's why it's important to create systems for organizing your kids' toys. In this blog post, we will discuss several different systems that you can use to keep your home clean and organized. We will also talk about how teaching your kids how to organize will help them develop important life skills.
I have been a professional organizer for years, so I'm excited to give you my best tips for toy storage ideas.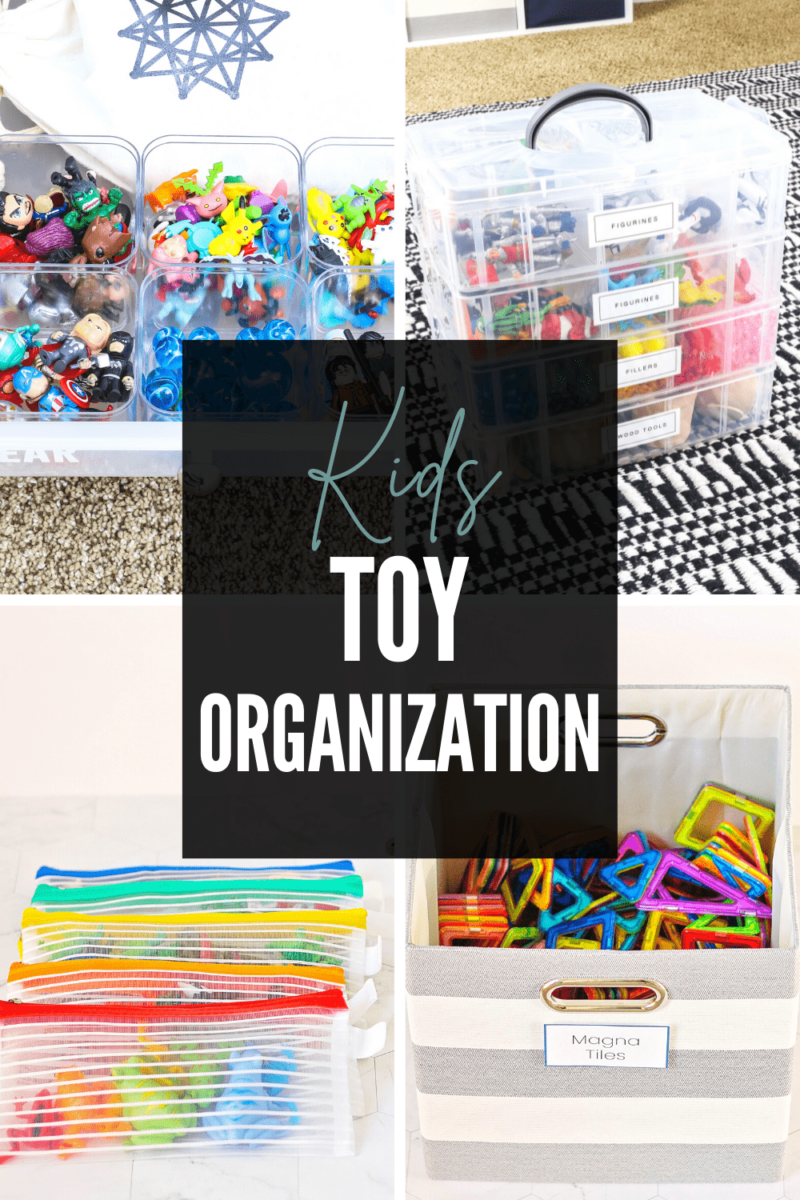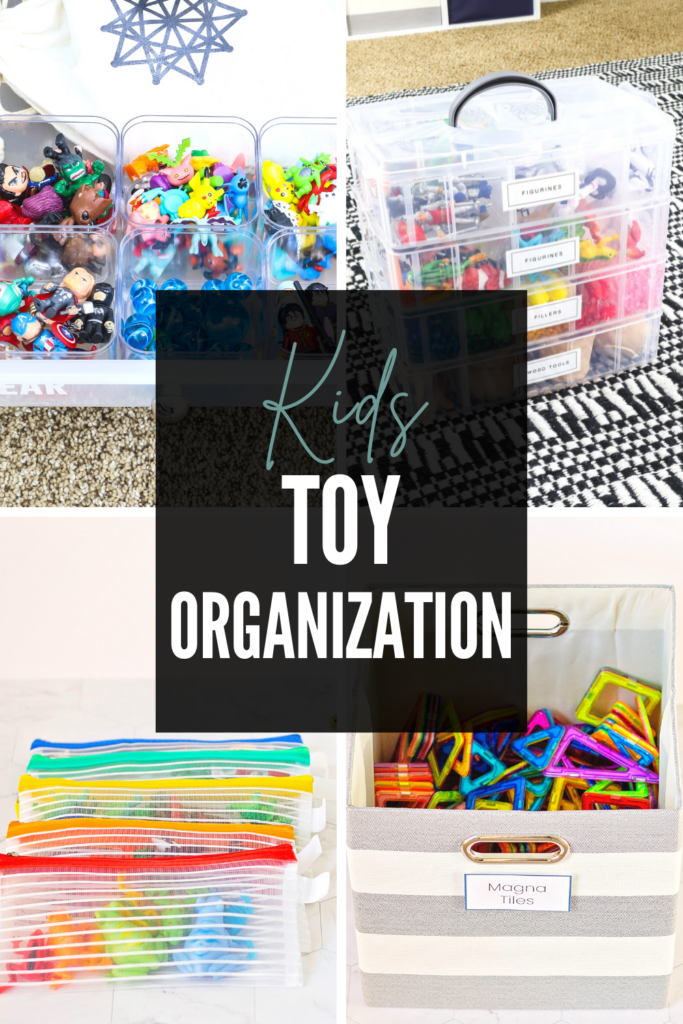 How can I declutter my kid's toys?
Before you even think about organizing kids' toys, it's super important to declutter. You might be thinking, "But my kids love all their toys! How can I decide which ones to get rid of?" One way is to use a rotation system where you only have a few toys out at any given time. This allows them longer play with a particular toy and it also makes putting things away much easier.
Then when you rotate the toys out, put them in storage and bring some new ones back. This will allow your kids more opportunities to play with each toy and also help keep the home from becoming too cluttered.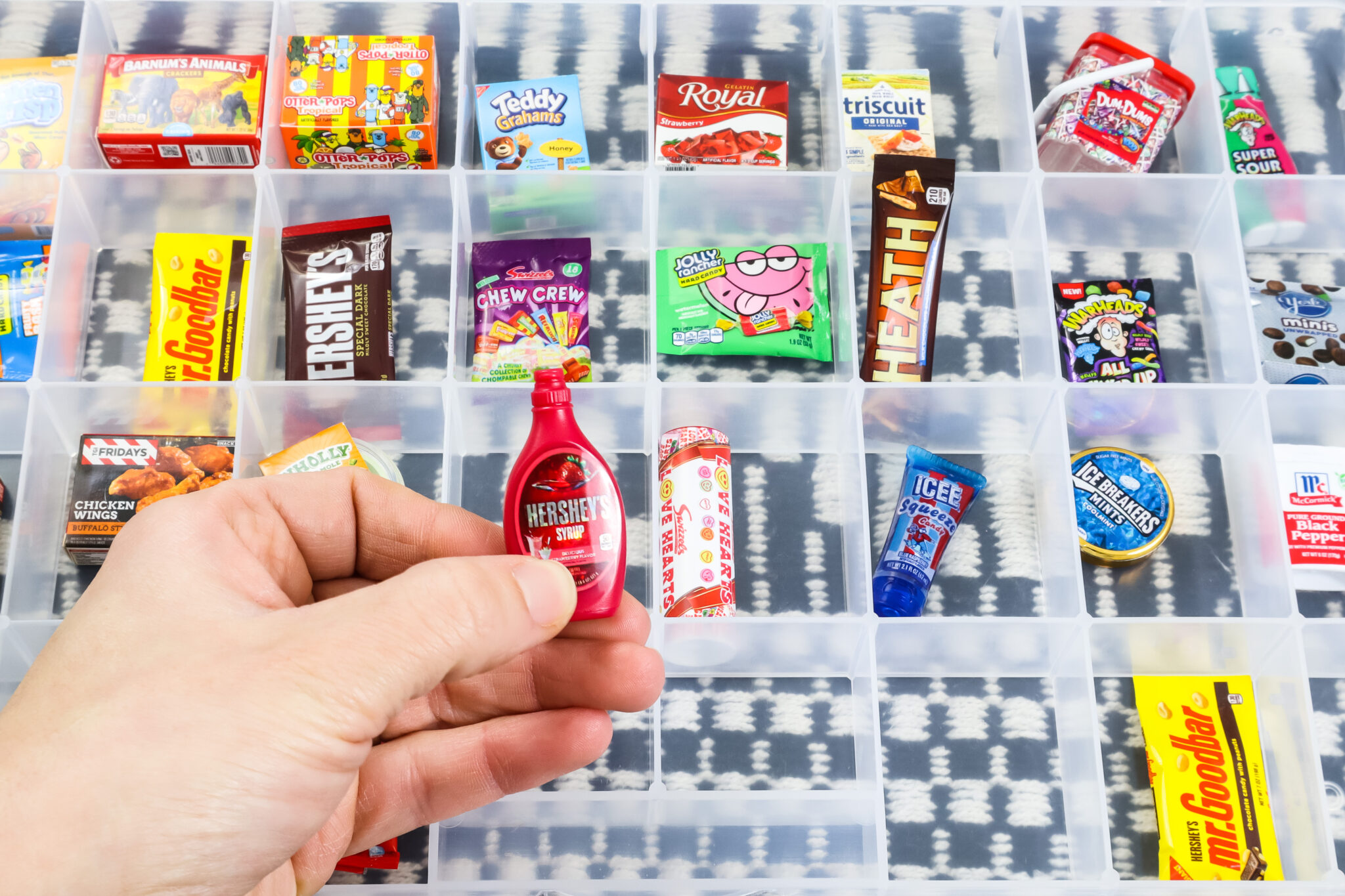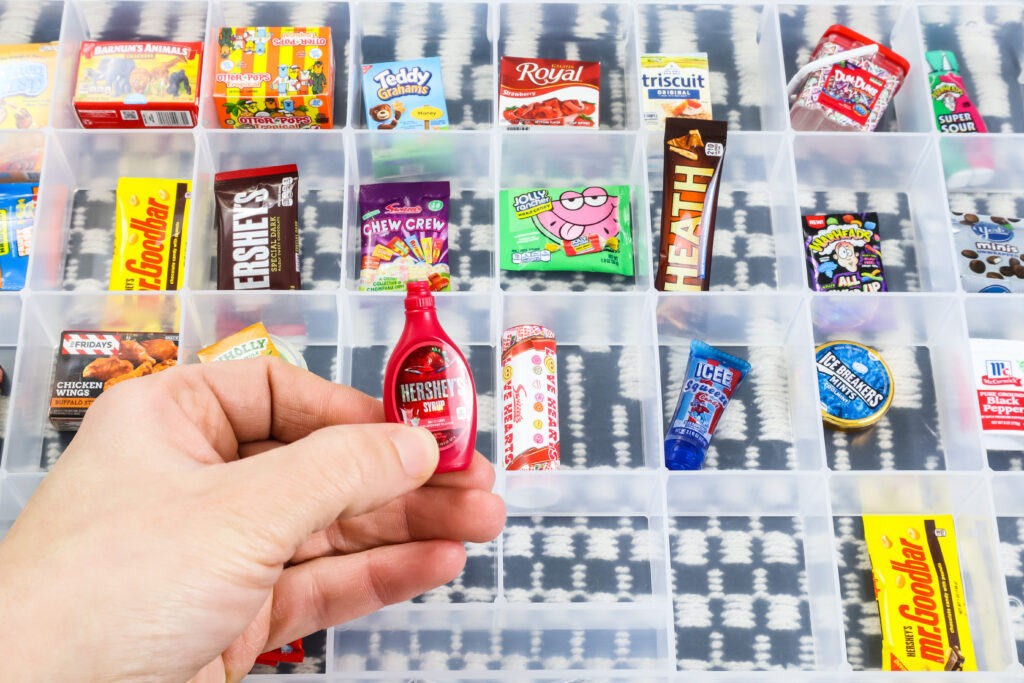 Another way to declutter is to have a "no toys in the living room" rule. This will help prevent your family room from turning into a dumping ground for all the kid's toys. If they want to play with their toys, they'll need to go to the playroom. If you don't have a playroom, designate a specific spot in another room for toy storage.
This will help keep the living room clean and decluttered, which is more conducive to relaxing and spending time together as a family.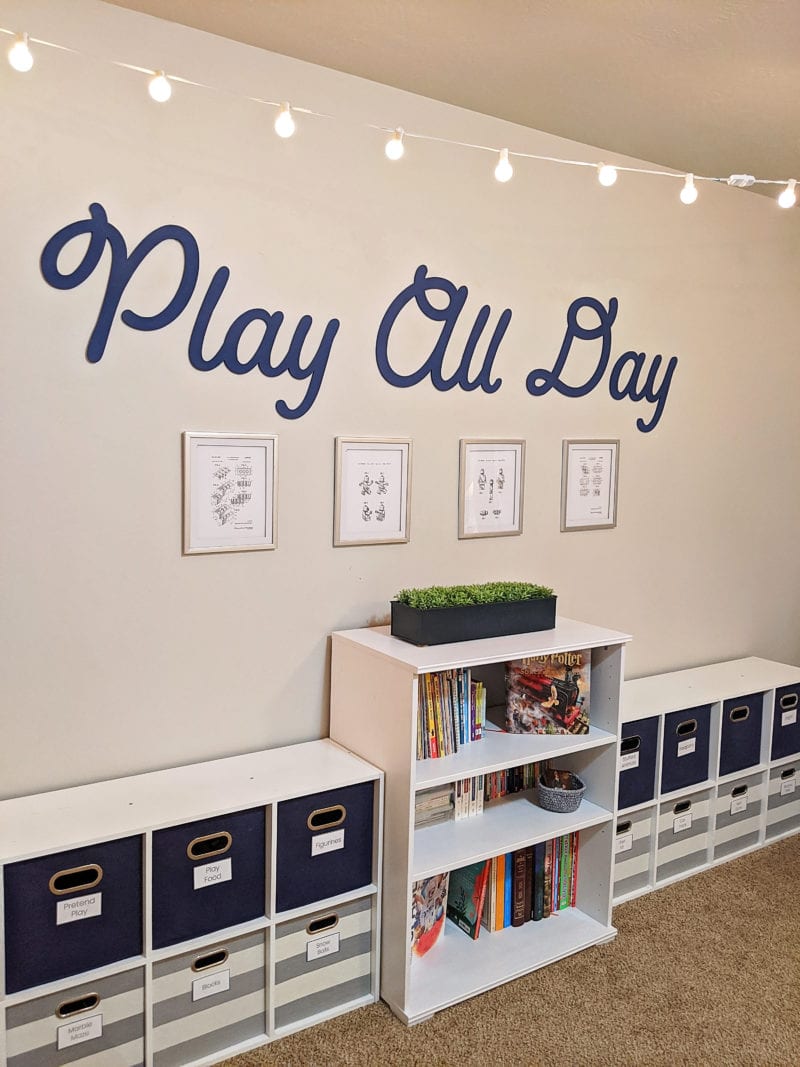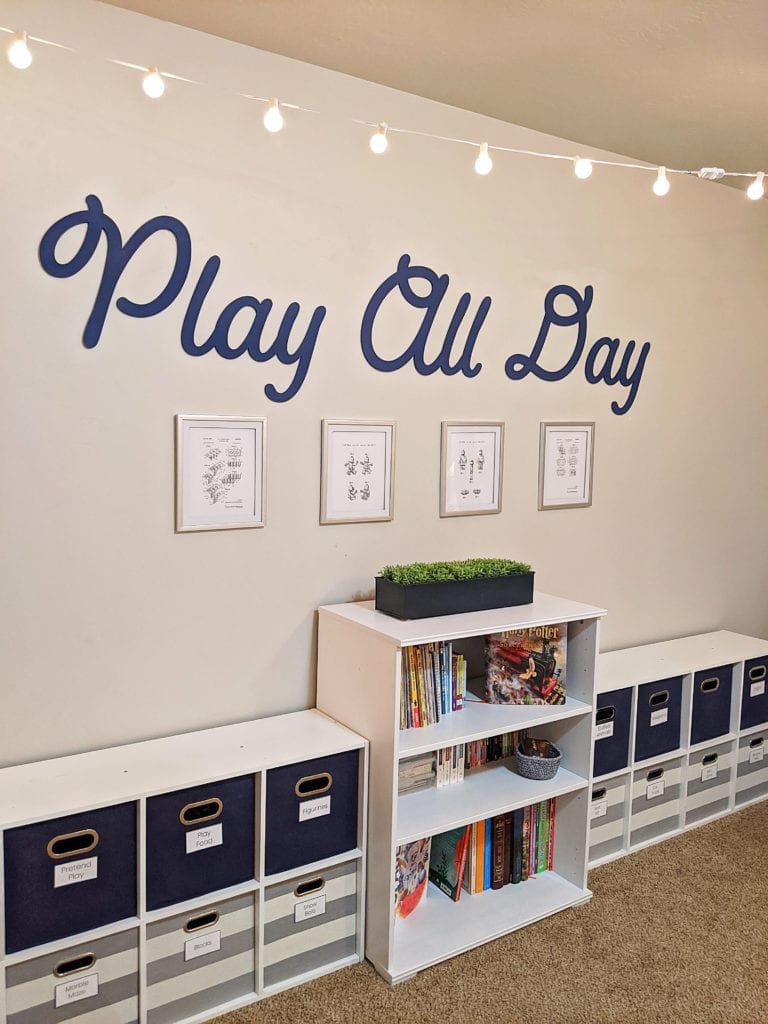 Throw Away Broken or Missing Toys
Another way to declutter the toy collection is by throwing away broken or missing toys. Oftentimes, when a piece goes missing from a toy set, it's easy to just throw out the entire set because you don't want any more incomplete sets laying around. But it's important not to be wasteful. Use your best judgment when going through toys. If you're having a hard time tossing things, you could also give used toys to a friend or family member with kids. Missing pieces make many toys unusable…but other toys, not!
But the important thing to remember is to NOT keep toys around that your kids don't play with or that are broken.
If you're overwhelmed with toys, start small by going through one room at a time. And if it's too much for you to tackle on your own, call in some help from a family or friend who can be a voice of reason when you're tempted to keep everything.

Decide what toys to keep out, and which ones to store
If you want to rotate toys, designate a bucket to put toys in that you'll put up in the closet. Then bring out another bucket next week. Kids love this because it's like getting new toys all the time, and you don't have to buy anything!
Toy storage becomes much easier when you don't have a ridiculous amount of toys to deal with. That's why rotating toys can be such a great solution if you're having a hard time getting rid of toys. Less toys, less mess.
Involve kids in the organizing process
Teaching kids how to organize toys is an important life skill that you simply can't overlook. It's not only going to help them in the present, but it will also help them when they're older and have to deal with their own home.
One of the best ways to involve kids in the organizing process is by giving them their own space to organize. This could be a small toy box or even just a section of the playroom. Learning to organize their own toys teaches them how to clean up. It also allows them the ability to see how a cleared floor space can be inspiring to help them use their imaginations when they play. Often times too many toys lead to cluttered thinking.
You could even set a timer to see how quickly they can gather a particular type of toy when you are categorizing everything.
What is your personal style when it comes to toy organization?
There are so many ways to organize toys. There are a million storage containers to choose from and the internet is filled with different storage ideas.
I recommend that you search "toy storage" online or on Pinterest to see what pictures speak to you. Do you love clear bins that show you exactly what's in them? Do you like natural wood baskets that hide the mess? Do you like a mix of these storage ideas?
This will help guide you to creating your own personal style. Toy storage doesn't have to be ugly! You can create a system that works with the rest of your decor so that it is more neat-looking. Use your creativity to create toy storage options that work for you and your family.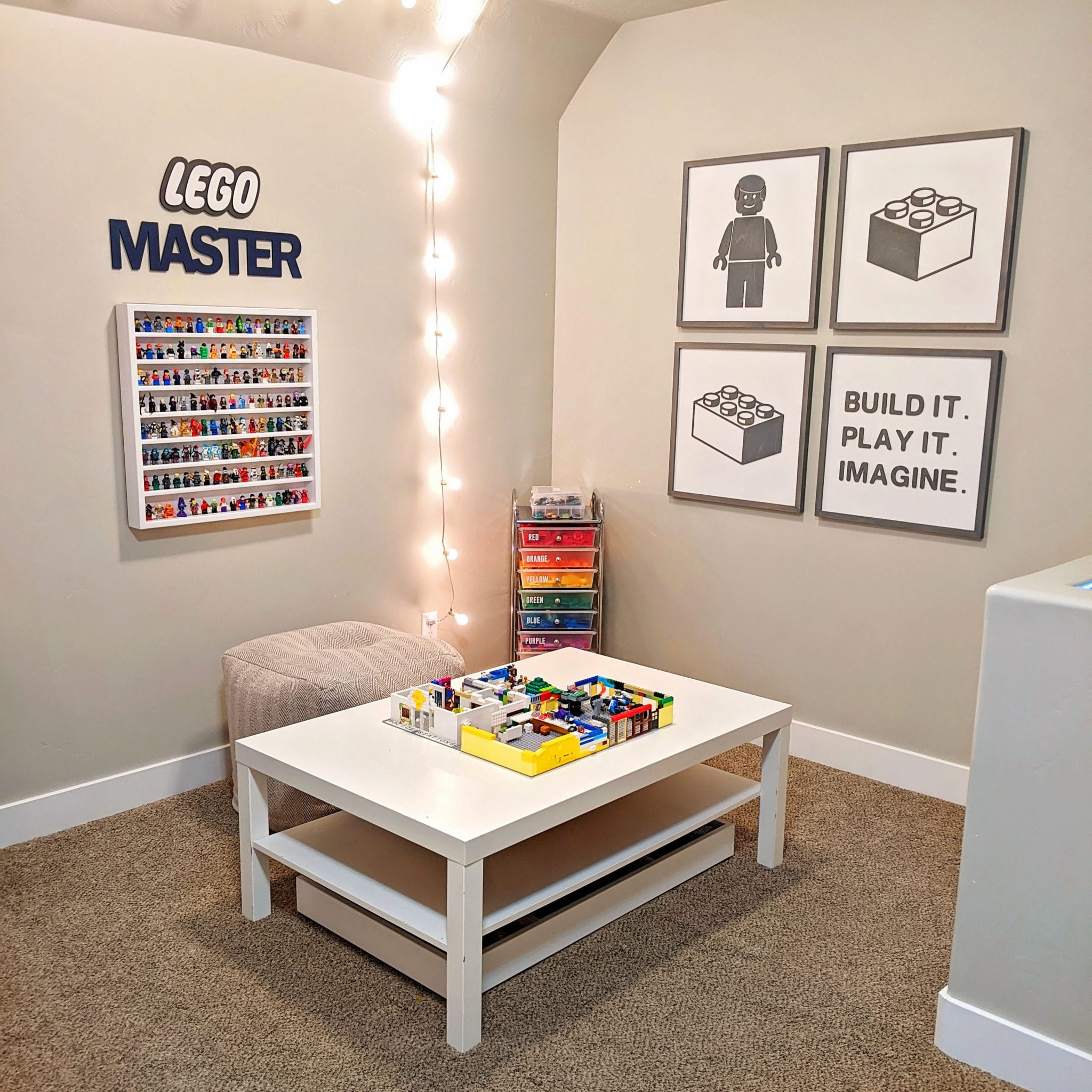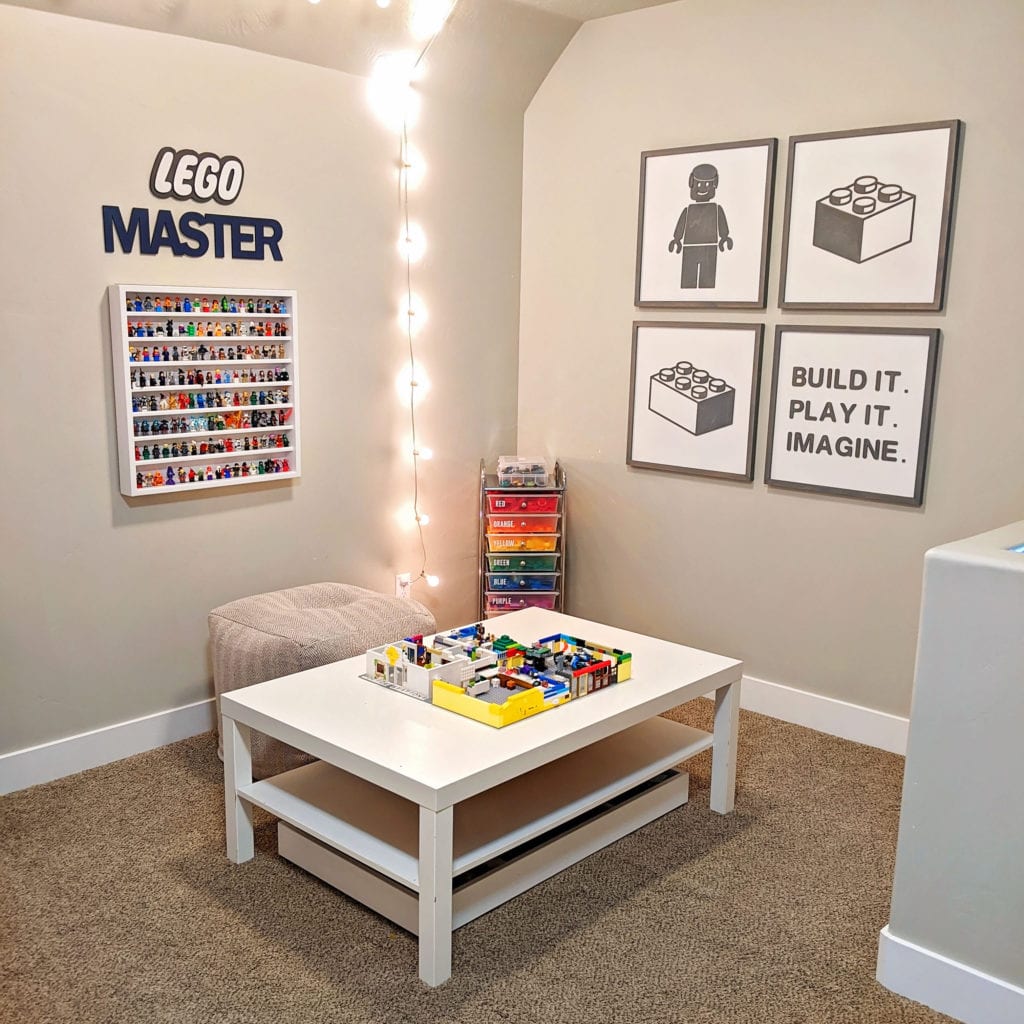 How do I organize my kid's toys?
Keeping toys easily accessible is really important. You don't want to have to search through a pile of toys every time your kid wants to play. So, one way to organize kids' toys is by category. This can make storing toys easier, and it also makes them easier to find.
Category
Age
Color
Theme
Pretend Play
Building
Learning
Sensory
Separate Toys into Categories
One way to do this is by type of toy. You can have a bin for stuffed animals, one for Legos, one for cars, etc. This will help keep the toys organized and make it easier for your kid to find what they are looking for.
Stuffed Animals
Learning Toys
Dress-up Clothes
Fort Building Toys
Building Sets
Balls
Play Doh
Sensory Bin Supplies
Once you have sorted the toys into categories, set out baskets or other storage options on the floor. Start placing your categorized toys into bins to see if they will fit. Oftentimes, many small toys can fit into a larger basket if you first place the smaller toys into divided organizers, zipper pouches, or plastic containers.
Another way to organize your kid's toys is by type or theme. You can have a section for dolls, one for toy cars, one for blocks, etc.
One way to keep your sanity when it comes to toy clutter is by creating mini-systems for toy storage. This could mean having a specific place for each type of toy, like cars in one bin and dolls in another. Or you could have a designated shelf or area for all the toys.
If you have younger kids, it may be a good idea to install higher shelves to keep small toys out of reach. Older kids can get to them but it may keep younger kids just out of reach of small pieces.
Another way to organize kids' toys is by age group.
Shop my fave toy organizers

What Storage Systems work best for toys?
It depends on the type of toy because different types of toys need different systems. The most important thing is to have a system that works for you and your family. If it's not working, change it! I recommend trying these out and seeing what fits best with your lifestyle.
Invest in a piece of furniture that gives you storage space
Most of the time, it's really helpful to invest in a piece of furniture that has many small drawers or bins for storage. This is especially true if you have lots of toys that need to be stored away and/or you have several kids who share the same toy space.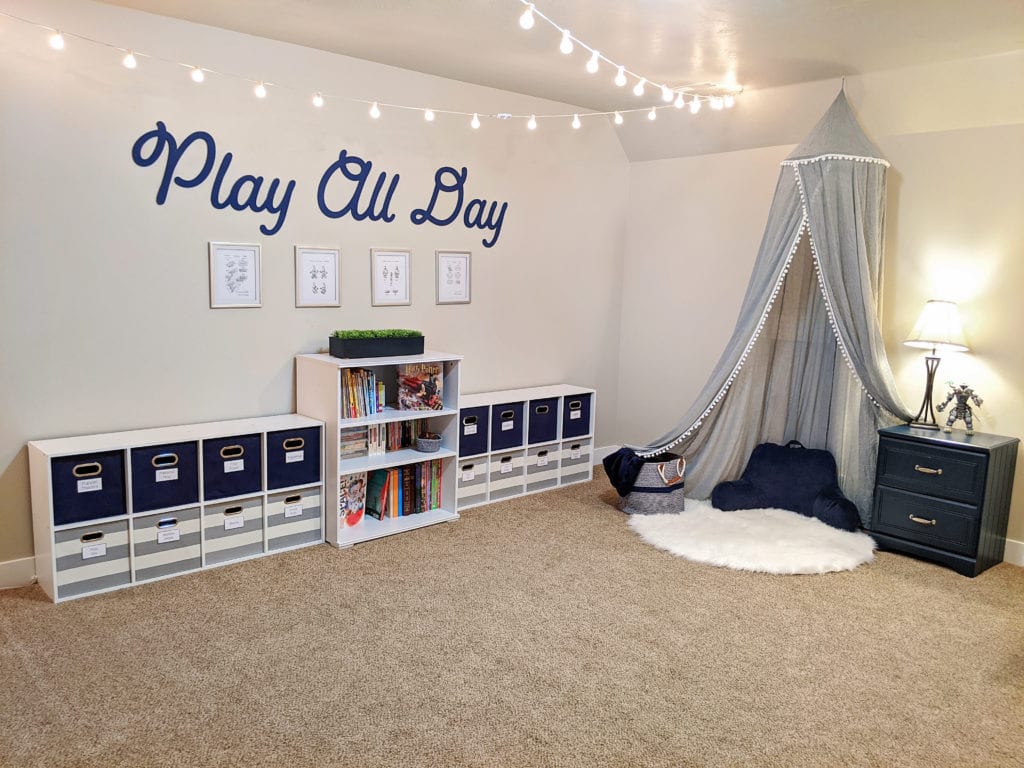 A storage unit can go a really long way to help you create an organization system that will actually work. You may think that it would be more difficult to use a shelving unit if you don't have a designated playroom to put it in, but if you are short on space, it's even more important to have a specific place to store toys. Whether that is in storage bins in a child's bedroom or in a shelving unit in the living room.
Be cautious of a toy box
A toy chest can be a great catch-all place for awkward-shaped toys, but it can also just as easily become a dumping ground. So use caution if you are considering purchasing one of these.
Closets can be your best friend
If you have closet space, this is where you can store larger toys and board games that won't be used as often. Allowing the kids to have some of these items in their bedroom or playroom will also give them a sense of ownership over their own space. It can also be really helpful to be able to just close the closet doors…especially when you have company coming! Because let's be real, your playroom can't be perfectly organized all of the time, you have kids for heaven's sake!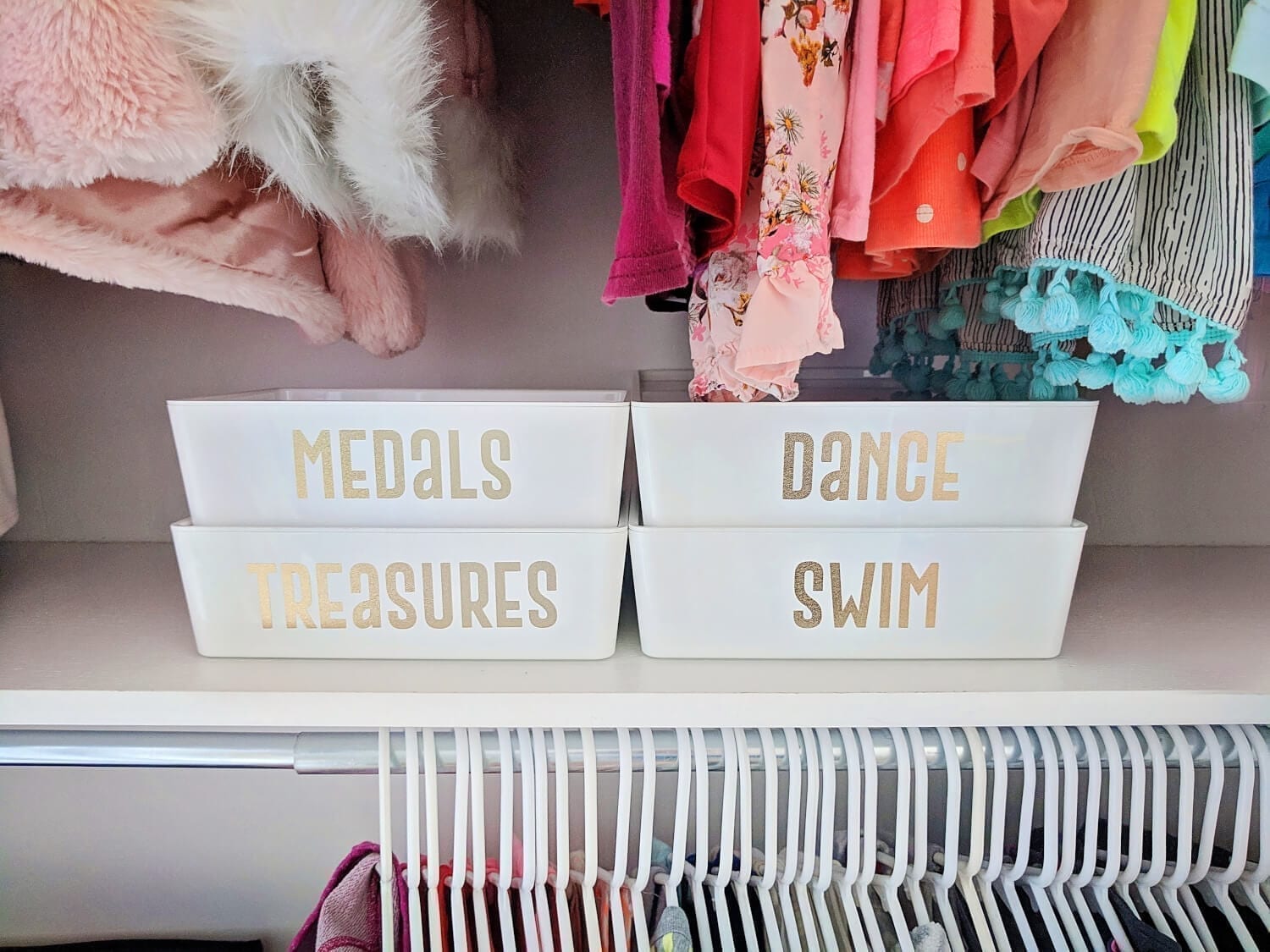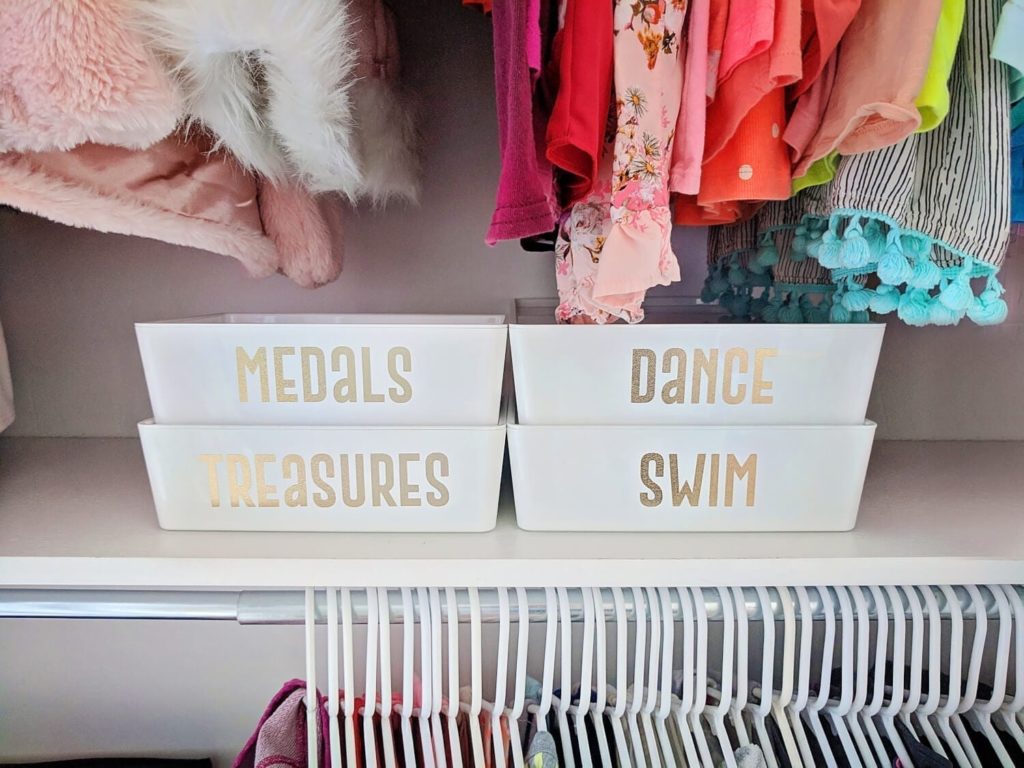 How to Store Soft Toys
Stuffed animals are typically best stored in larger baskets or even inside a bean bag! What child wouldn't love to lay on a pile of stuffed animals? This way they are easily accessible but also a piece of furniture to add to the playroom. A stuffed animal bean bag could also be used as a reading spot in the playroom! This really helps to consolidate storage space into something useful.
Shop My Favorite Toy Organizers

Pouches are your new best friend
Organizing toys, especially small toys, can be overwhelming to organize as well as keep organized. One of the best things that I have found to organize toys that are small is to use pouches. This is one of my very favorite toy storage ideas that I really believe to be super effective. It's a simple idea that also makes it easier for your child to grab a particular type of toy as you are headed out the door.
Big Baskets can be good for awkward toys
If you have big awkward toys, such as nerf guns or lightsabers, it can be really helpful to use large baskets. These make it easy to get them out and put them away as needed.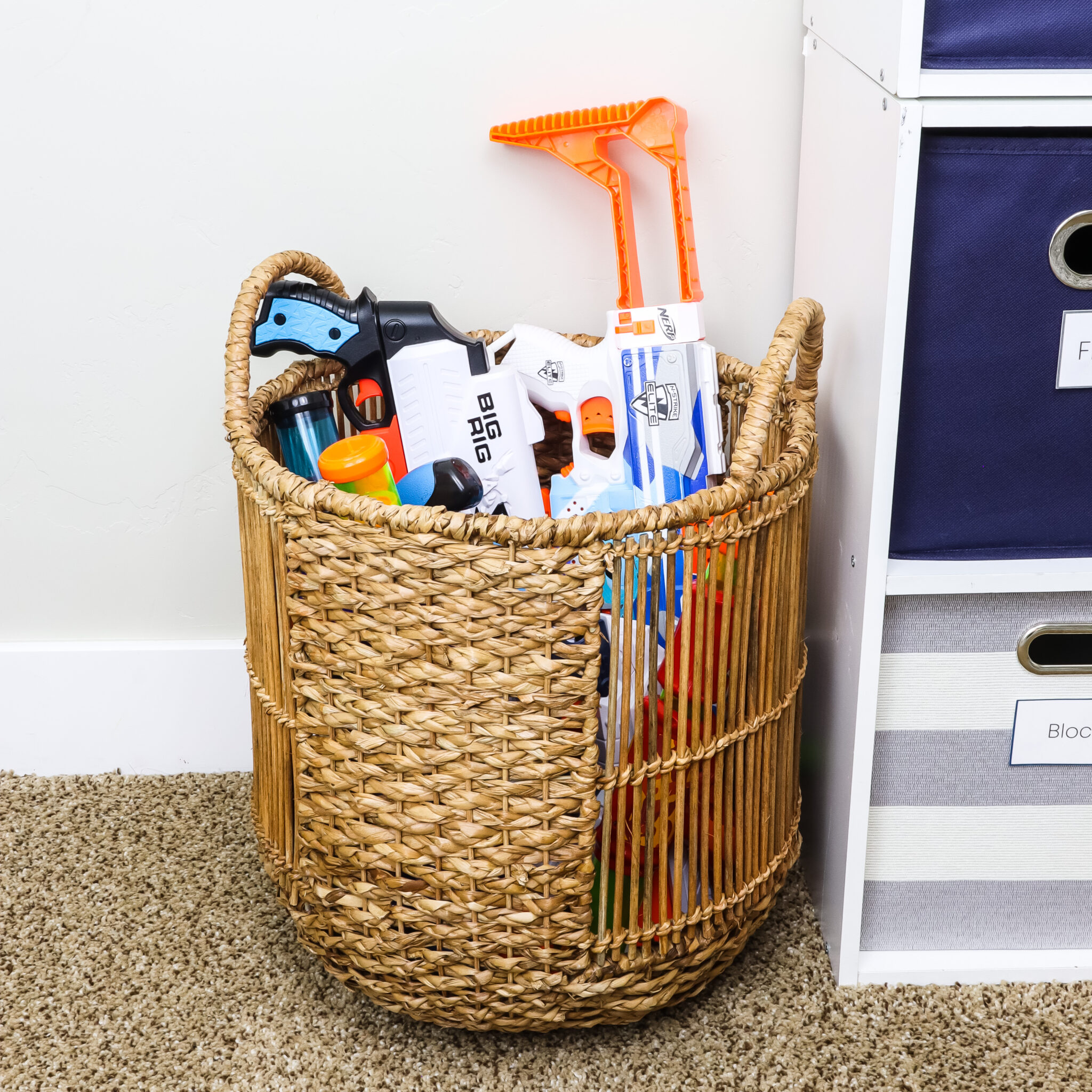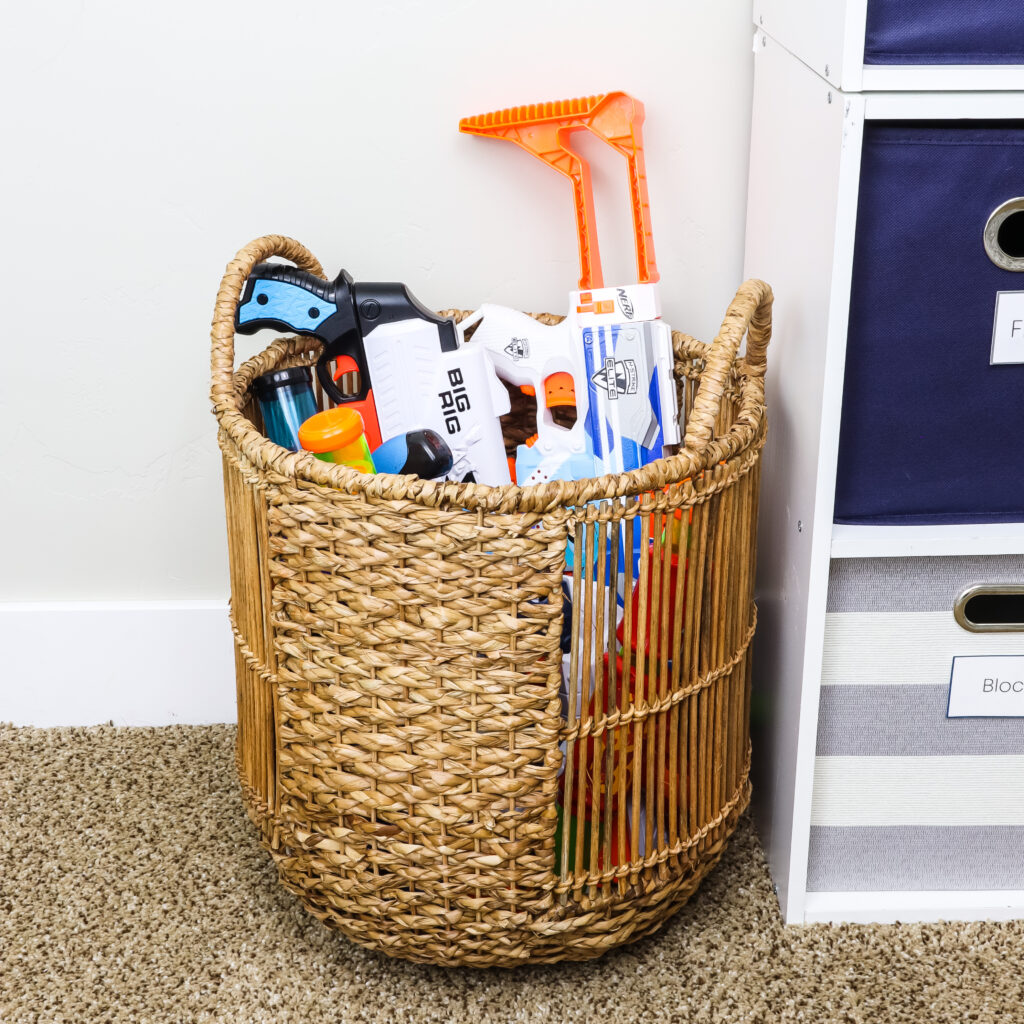 Labels are a must!
These toy storage ideas are a great way to keep your playroom organized but adding labels to your organized systems is also very important. This will help your kids to put their toys away in the right place and it can really help you too!